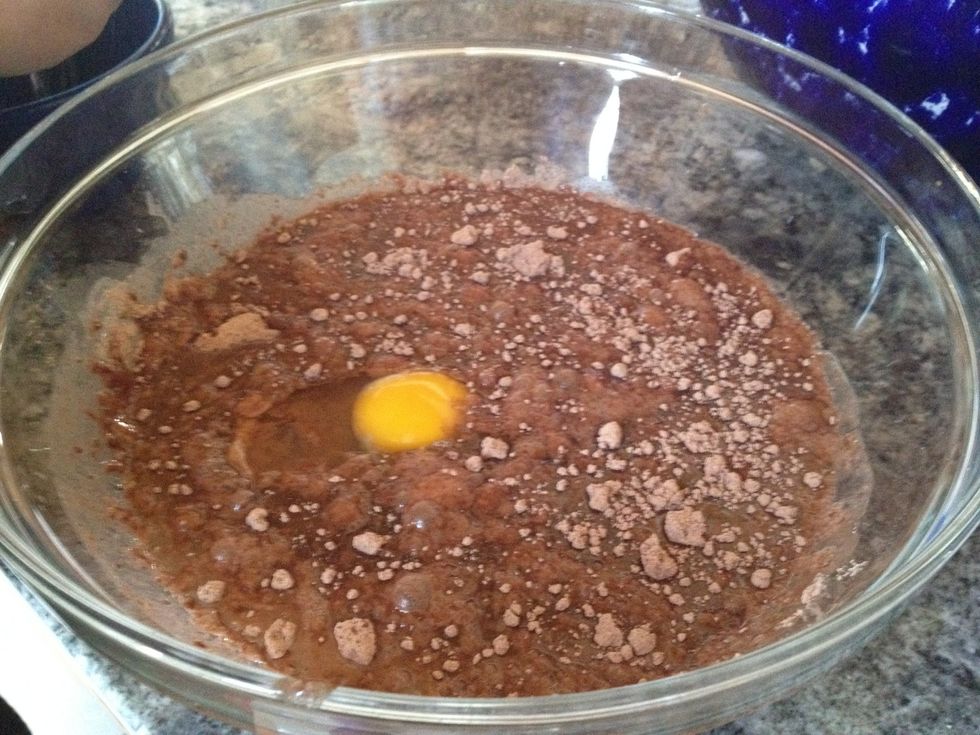 Make cake regularly as your cake directions say to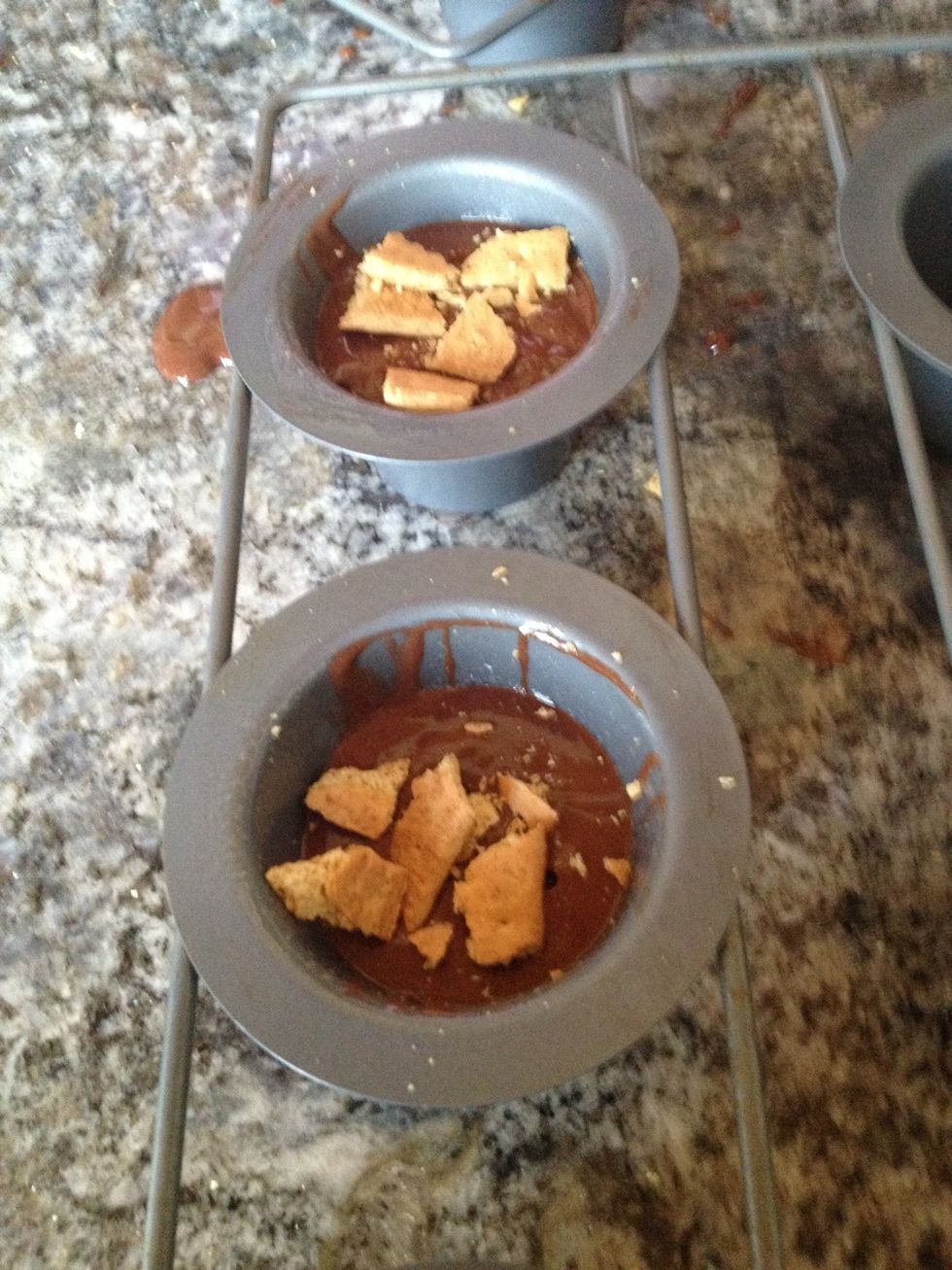 Pour batter into the cupcake pan and crush graham cracker and lay on top of batter gently and insert into the oven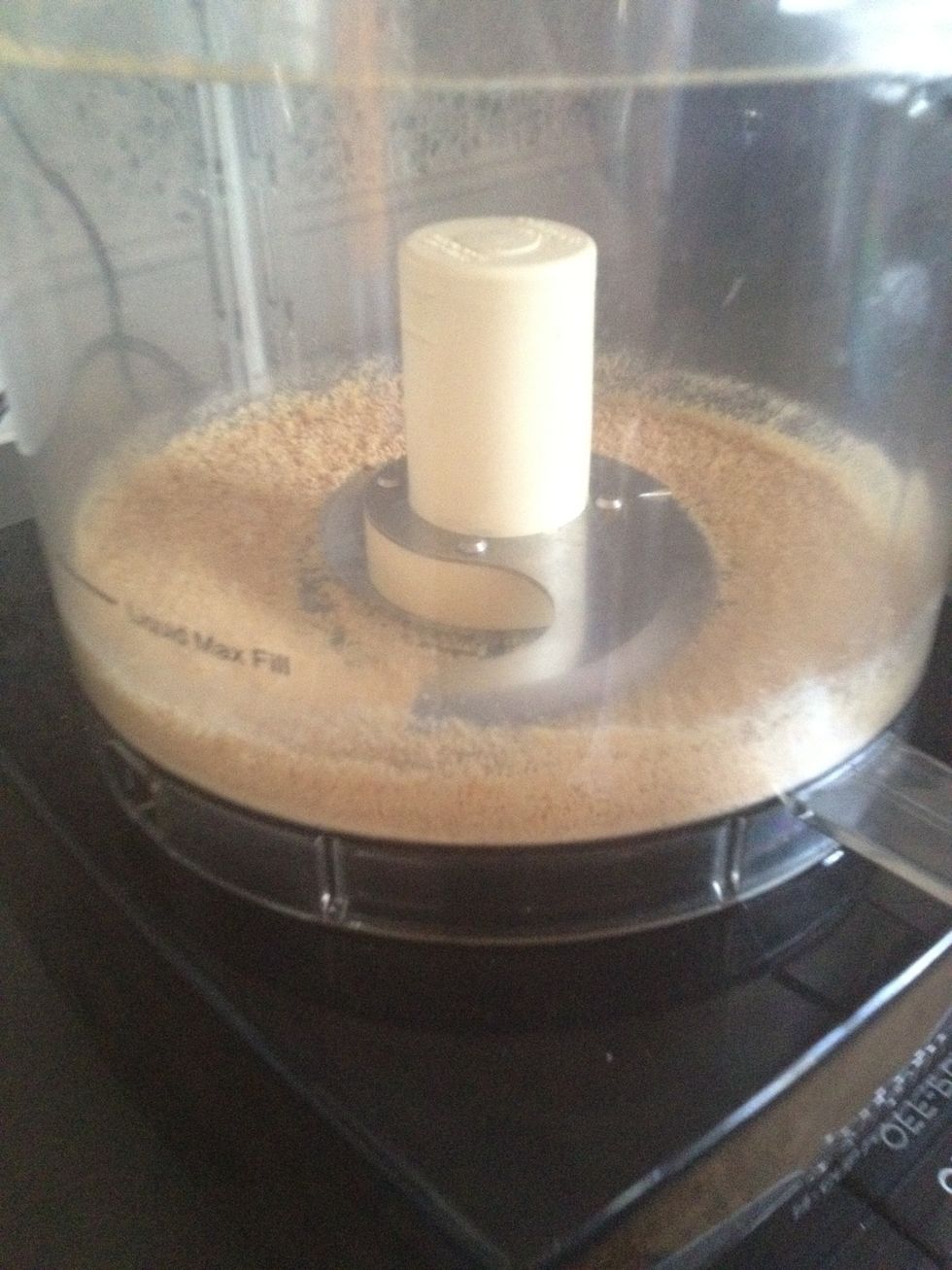 Finely grind up 6 graham crackers until a dust like texture. Mix into the frosting. Amount of graham crackers used depend on amount of frosting made.
Mix graham cracker into frosting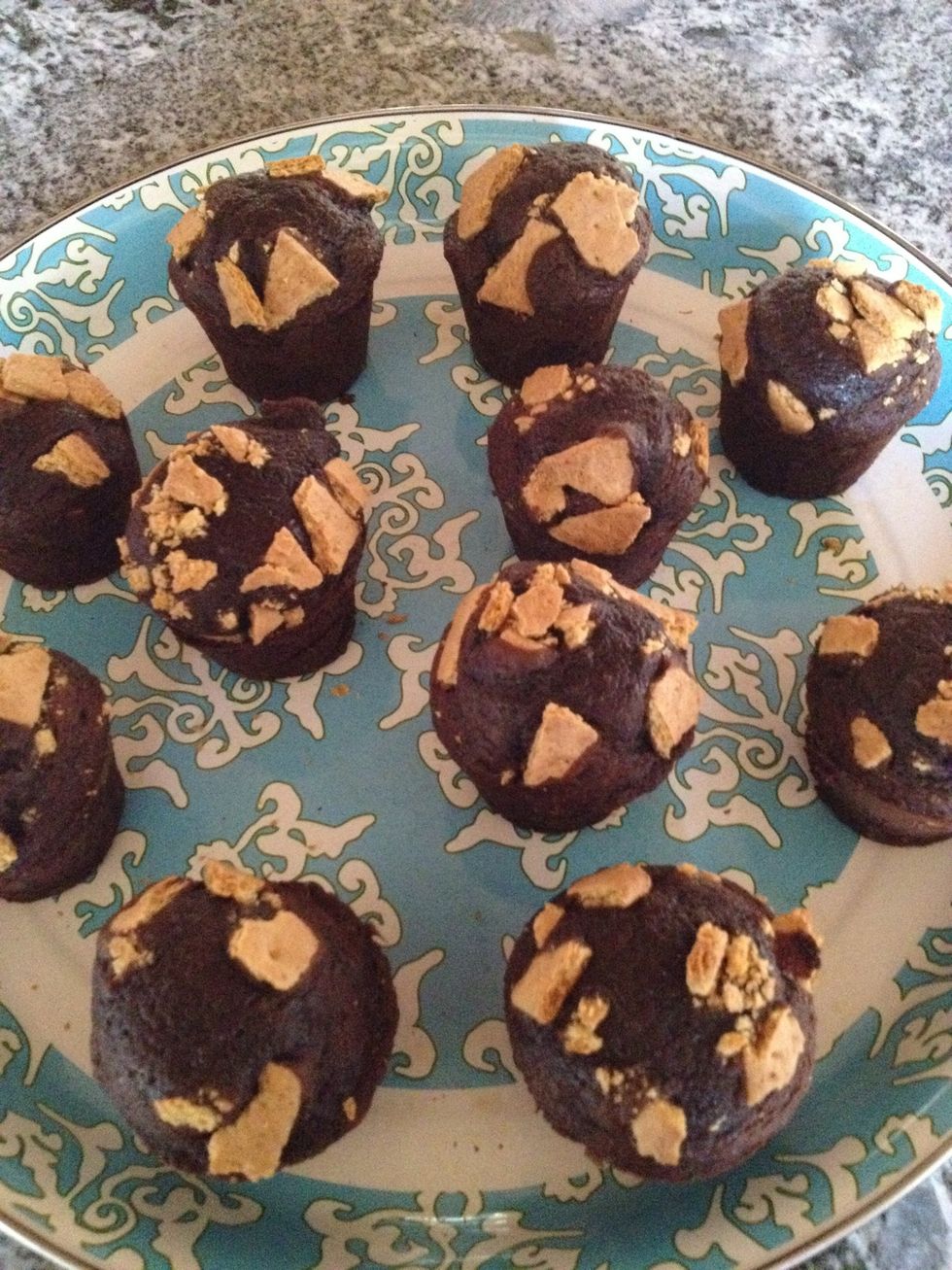 When cupcakes come out of the oven, they should look something like this. Let the cupcakes cool COMPLETLEY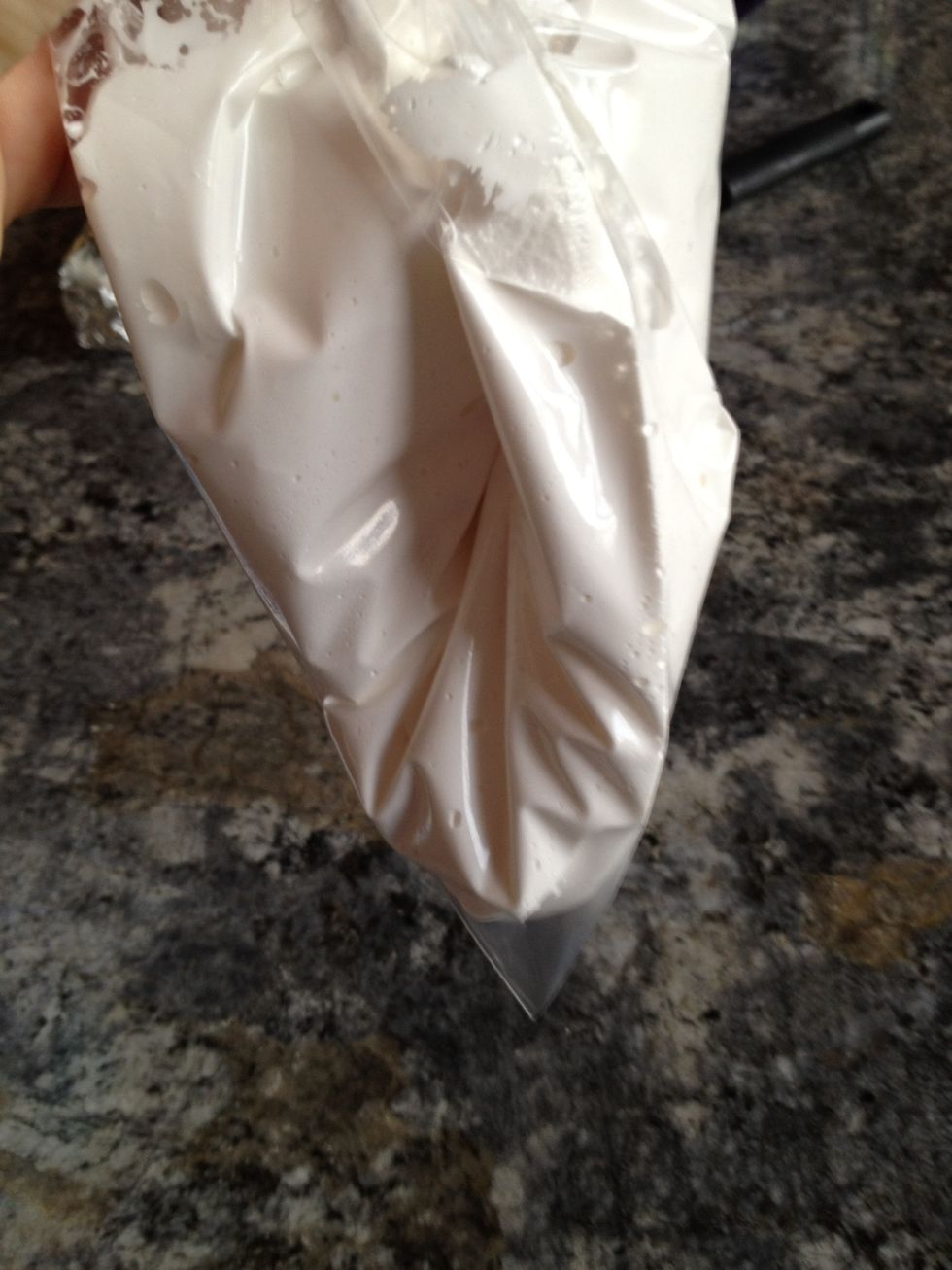 Fill pastry bag with the marshmallow fluff
Take an apple corer and take out the center of the cupcakes, be careful; DO NOT GO ALL THE WAY THROUGH THE CUPCAKE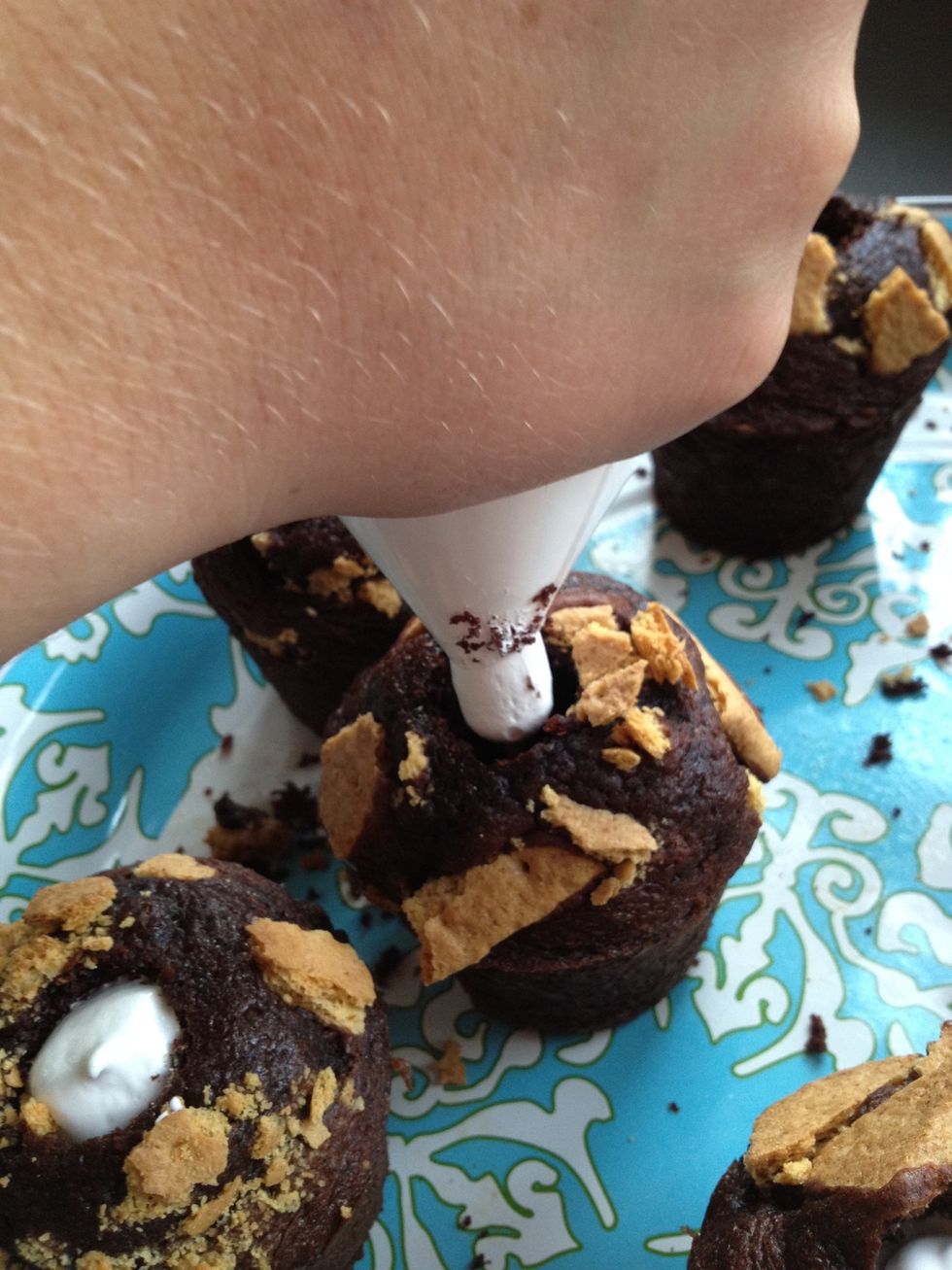 Fill the cupcakes holes with the marshmallow fluff
Place the frosting in a frosting bag and frost the cupcakes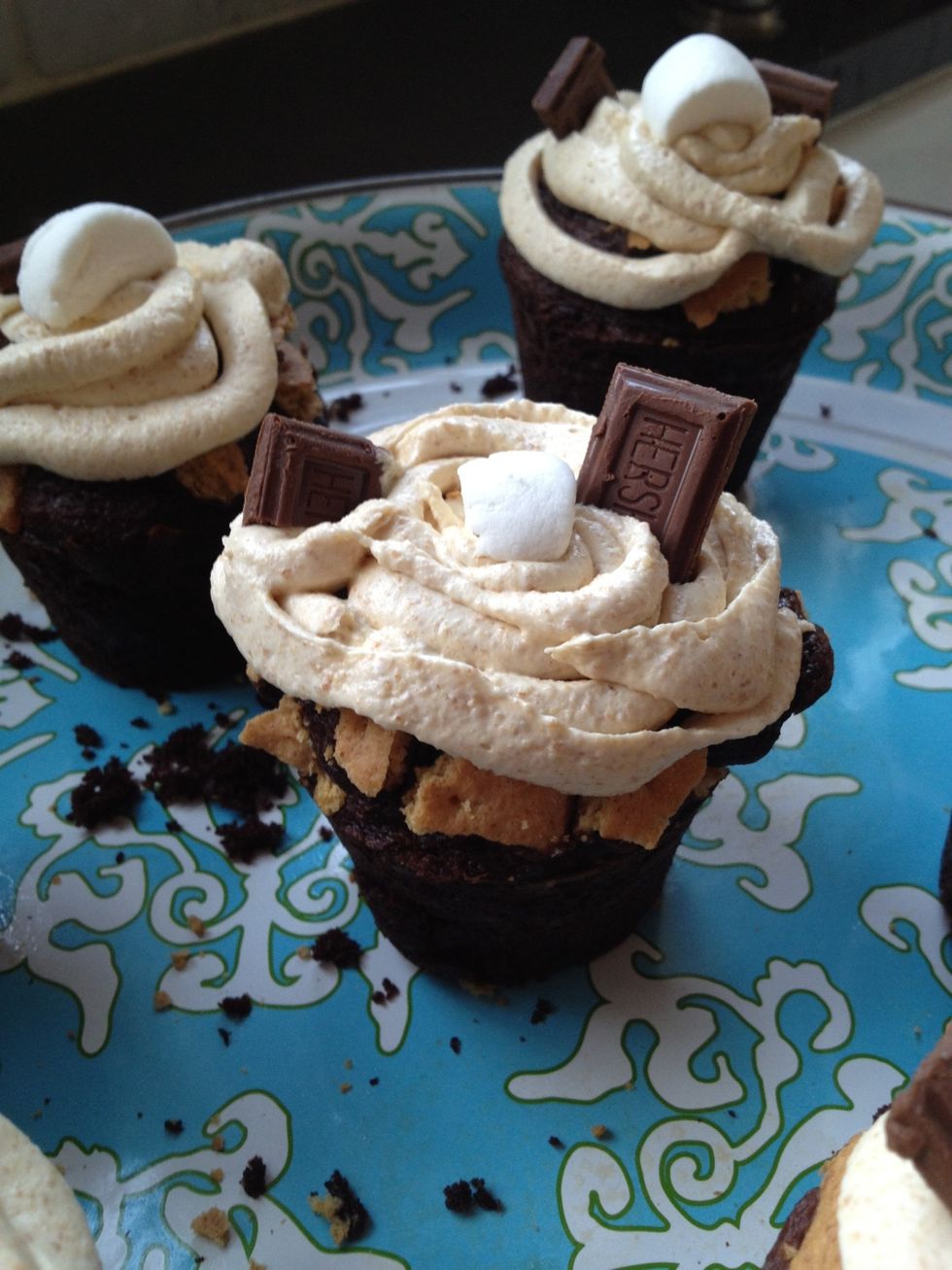 Decorate and enjoy!
Chocolate Cake mix
Buttercream frosting
Graham crackers
Marshmallow fluff
Marshmallows or mini marshmallows
Chocolate pieces
Apple corer