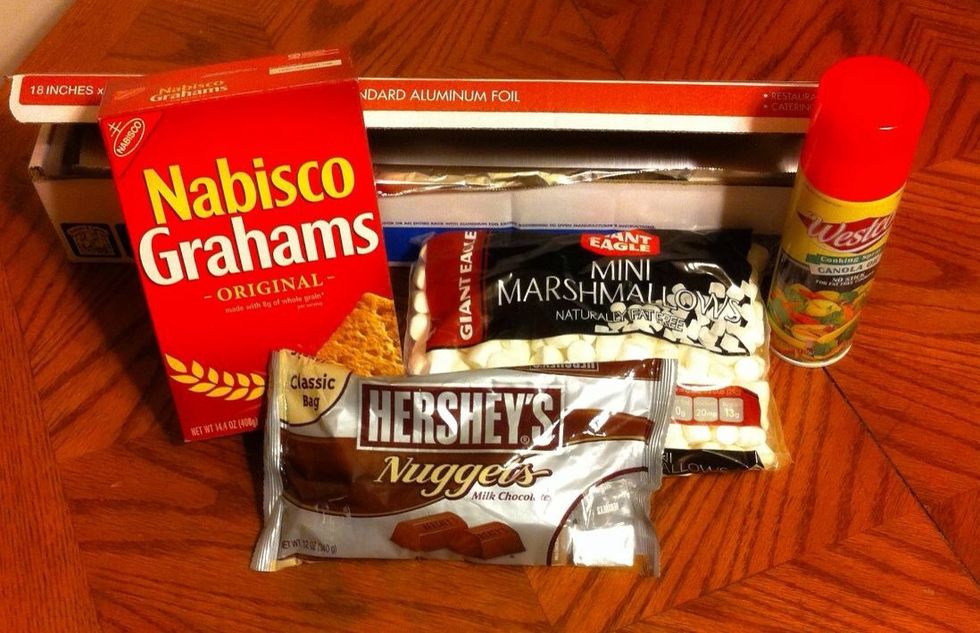 First you will need: graham crackers, milk or dark chocolate, mini marshmallows, aluminum foil, non-stick spray, and a pan of your choice.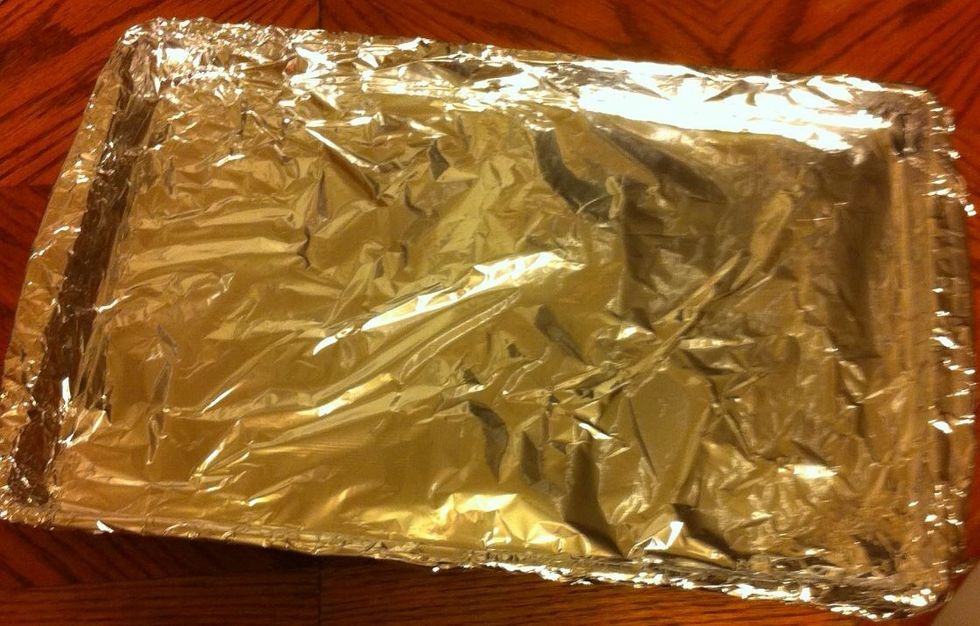 Next, you will line your baking pan with aluminum foil and coat it with non-stick spray. You can set this aside while we move onto the next step.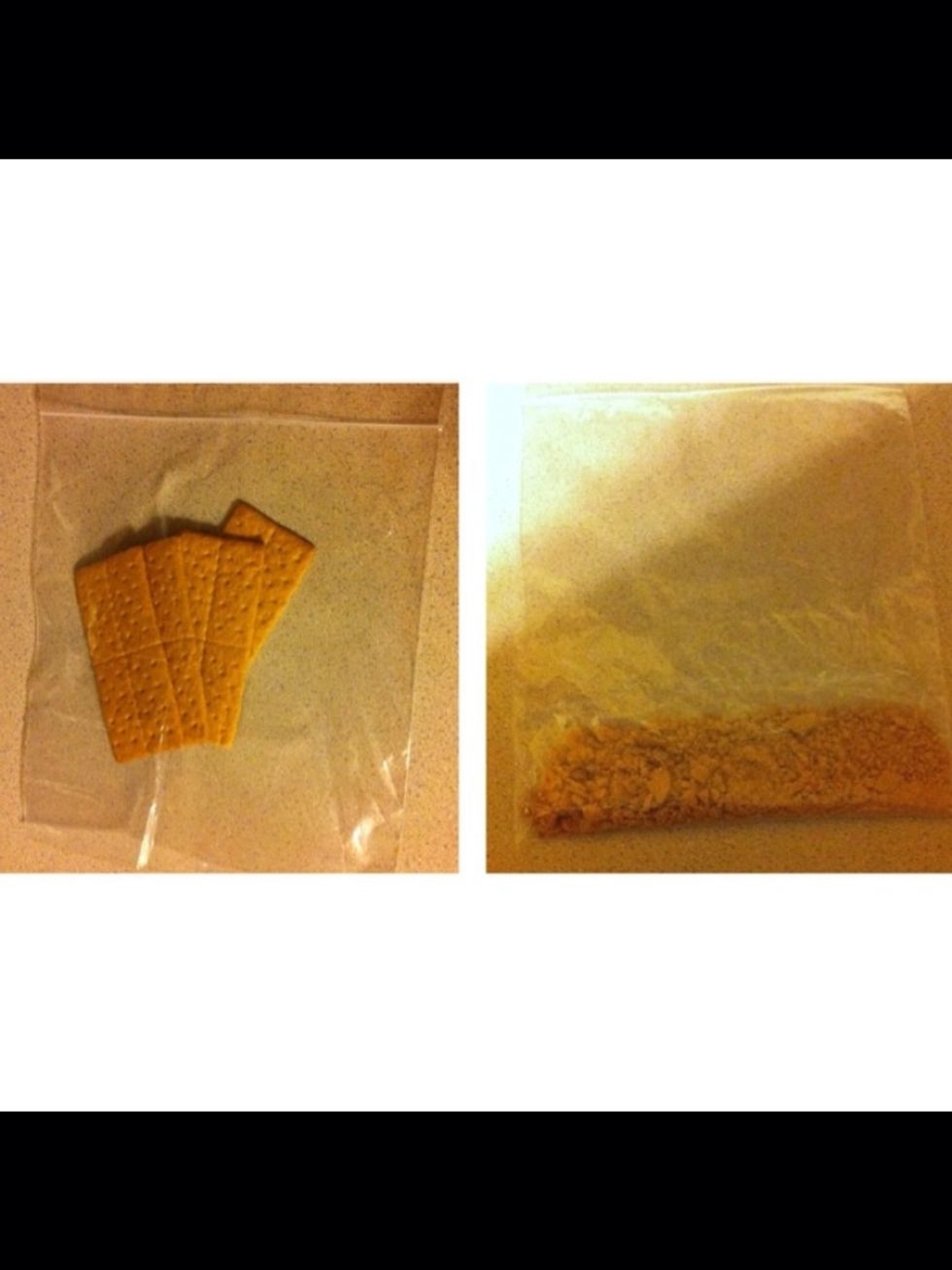 Next, place 2-4 graham crackers in a zip-top bag and crush into crumbs using your hands. You can also set this aside for now.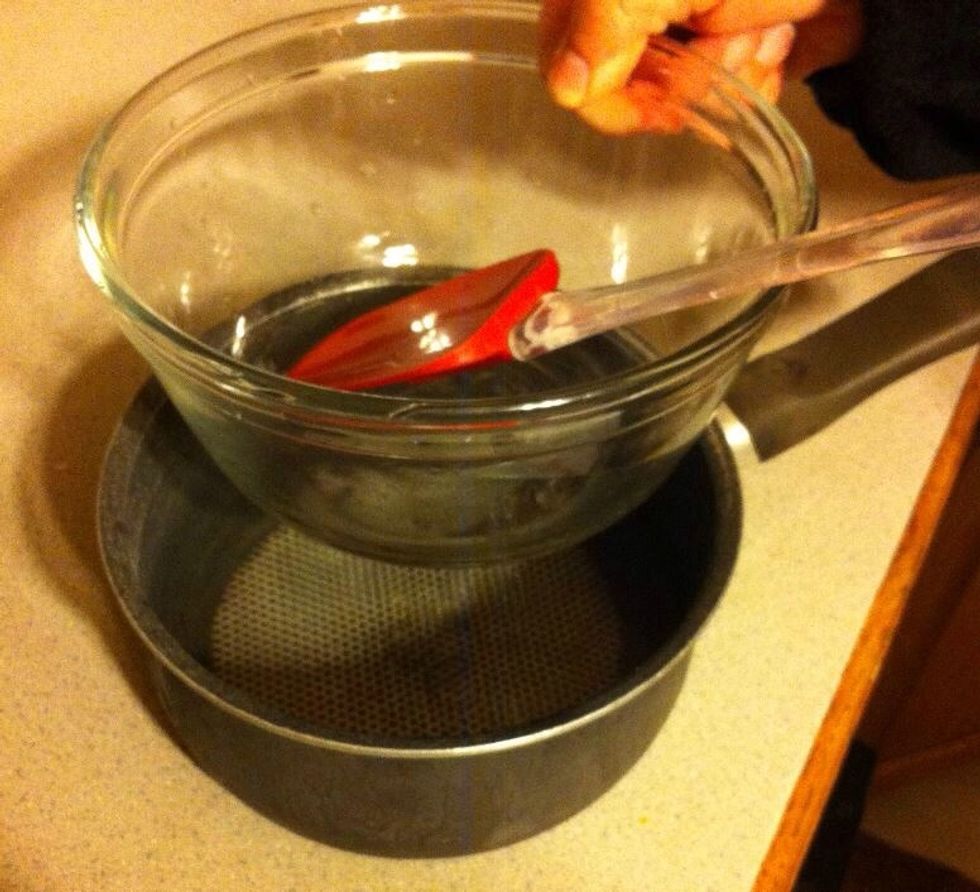 You may melt the chocolate one of two ways; through the microwave or by tempering. If you don't know how to temper chocolate I would recommend melting in the microwave, it is much easier and faster.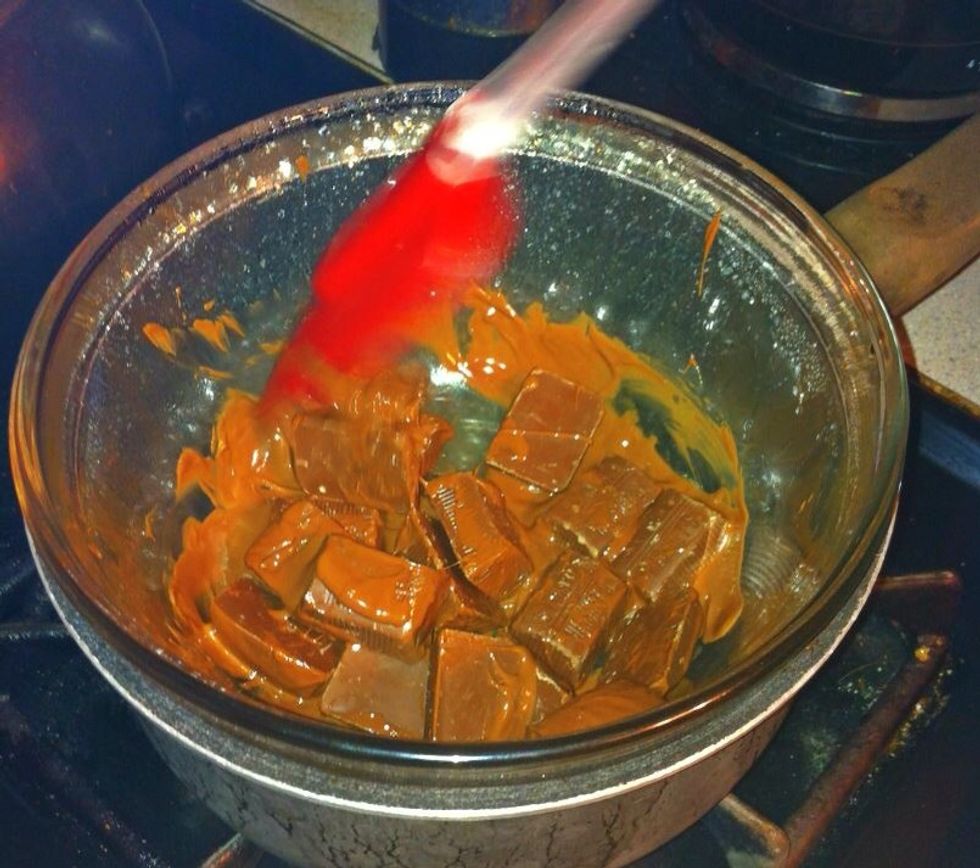 I tempered my chocolate, but either way gives similar results.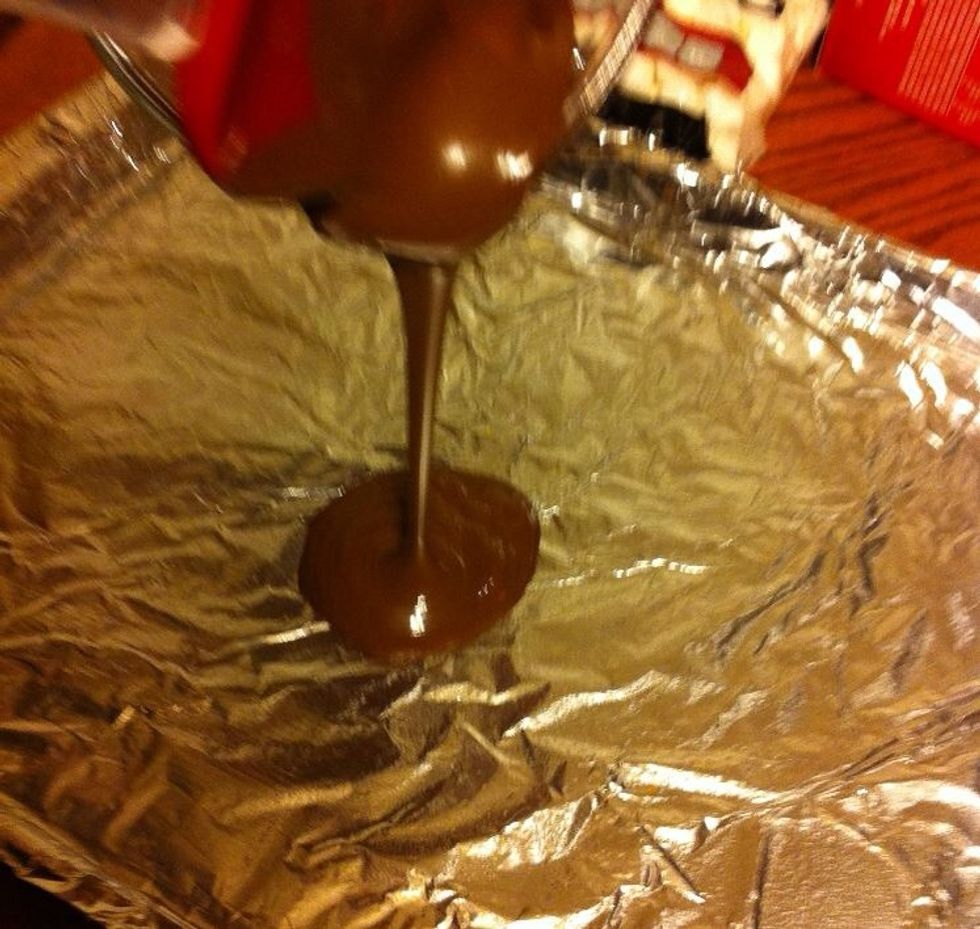 After melting the chocolate, pour one cup of it onto your pan and spread using a rubber spatula.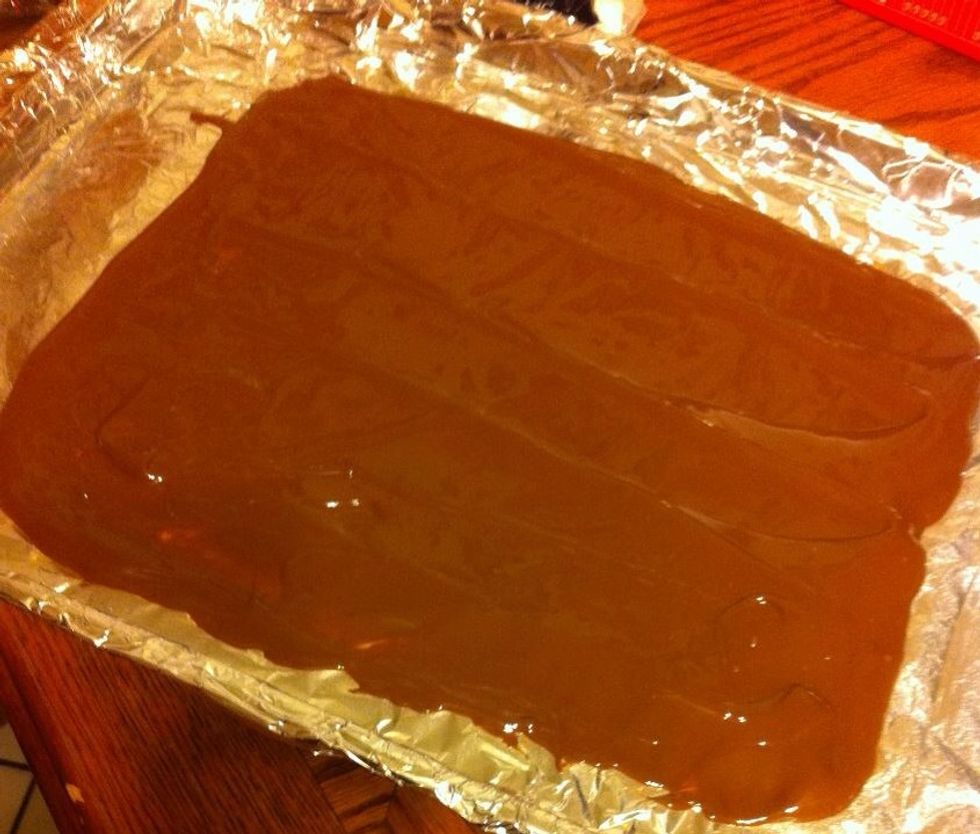 Once your chocolate is completely spread into an even layer you can wait about 5 minutes and begin placing your extra graham cracker sheets onto the chocolate.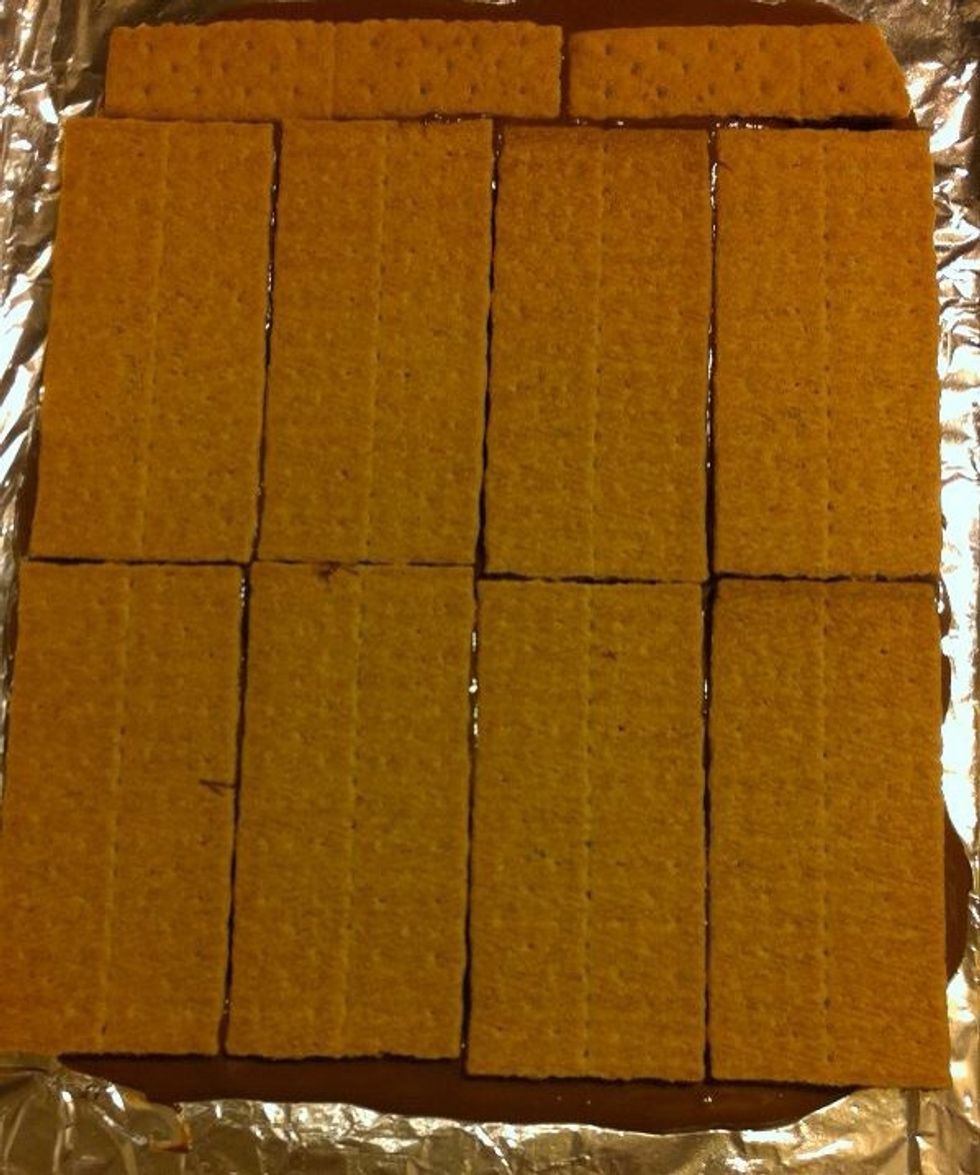 After your graham cracker layer has been set, pour your remaining chocolate over the layer and spread evenly with a spatula.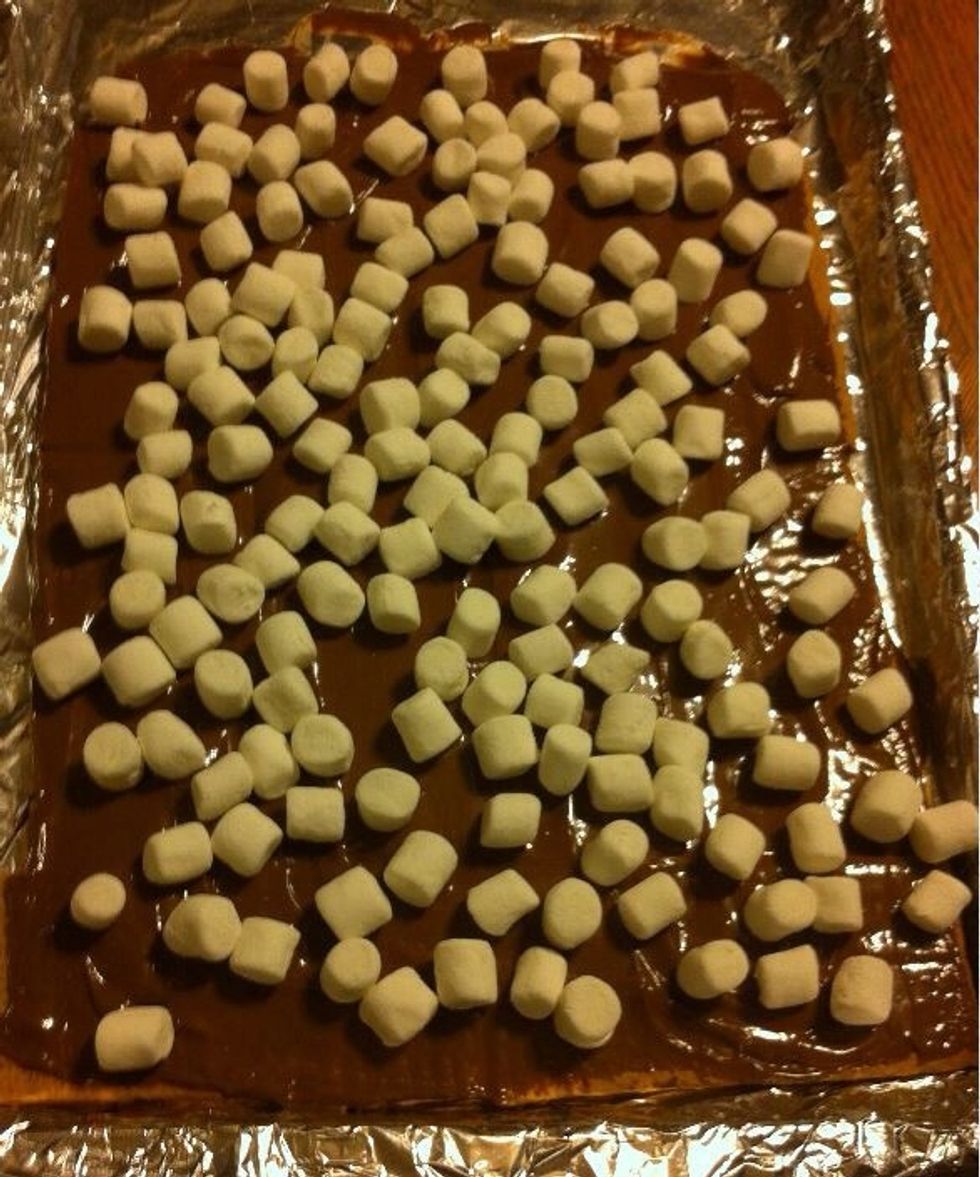 Now, the fun part, sprinkle with your mini marshmallows and graham cracker crumbs.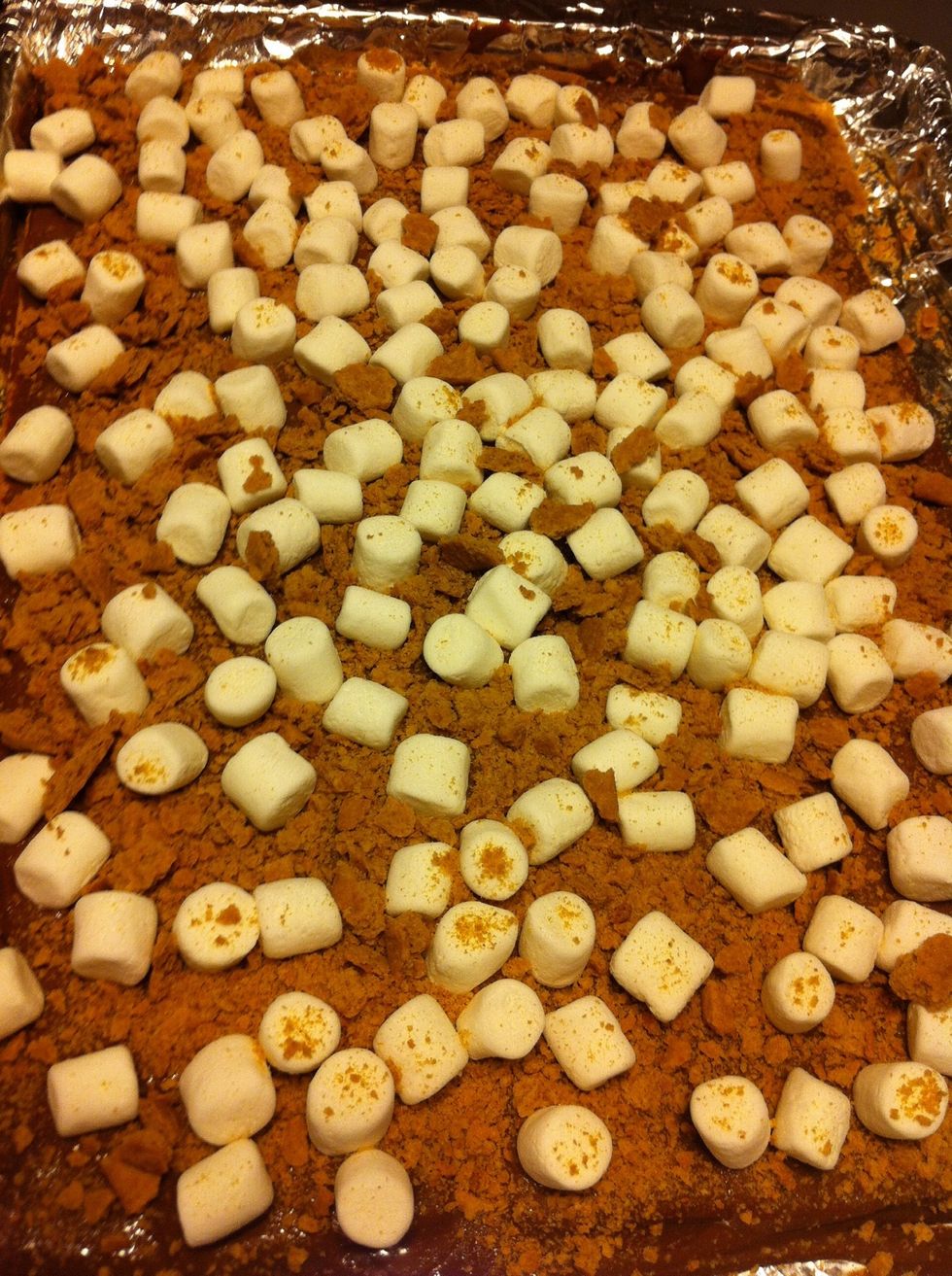 Once everything is set, you are going to want to clear a space in your fridge for your S'more bark. This will take around 30-45 minutes depending on how thick your chocolate is.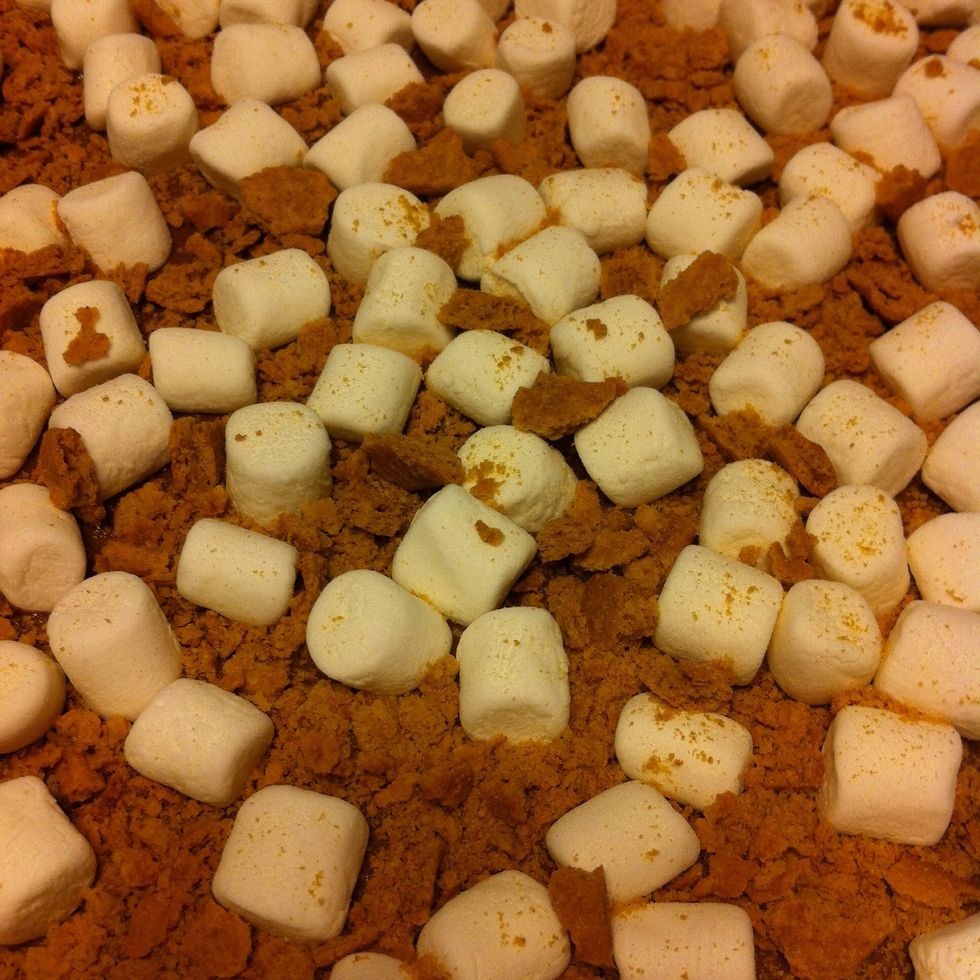 Once hardened you can break or cut the bark however you'd like and enjoy!
1.0 Box of Graham Crackers
1/2c Milk or Dark Chocolate
1.0 Bag of Mini Marshmallows
Aluminium Foil
Nonstick spray