How to make smoked turkey meatloaf
This recipe works well in the oven or smoker. It's savory and tastes great alone, as a sandwich, or with rice or pasta.
1622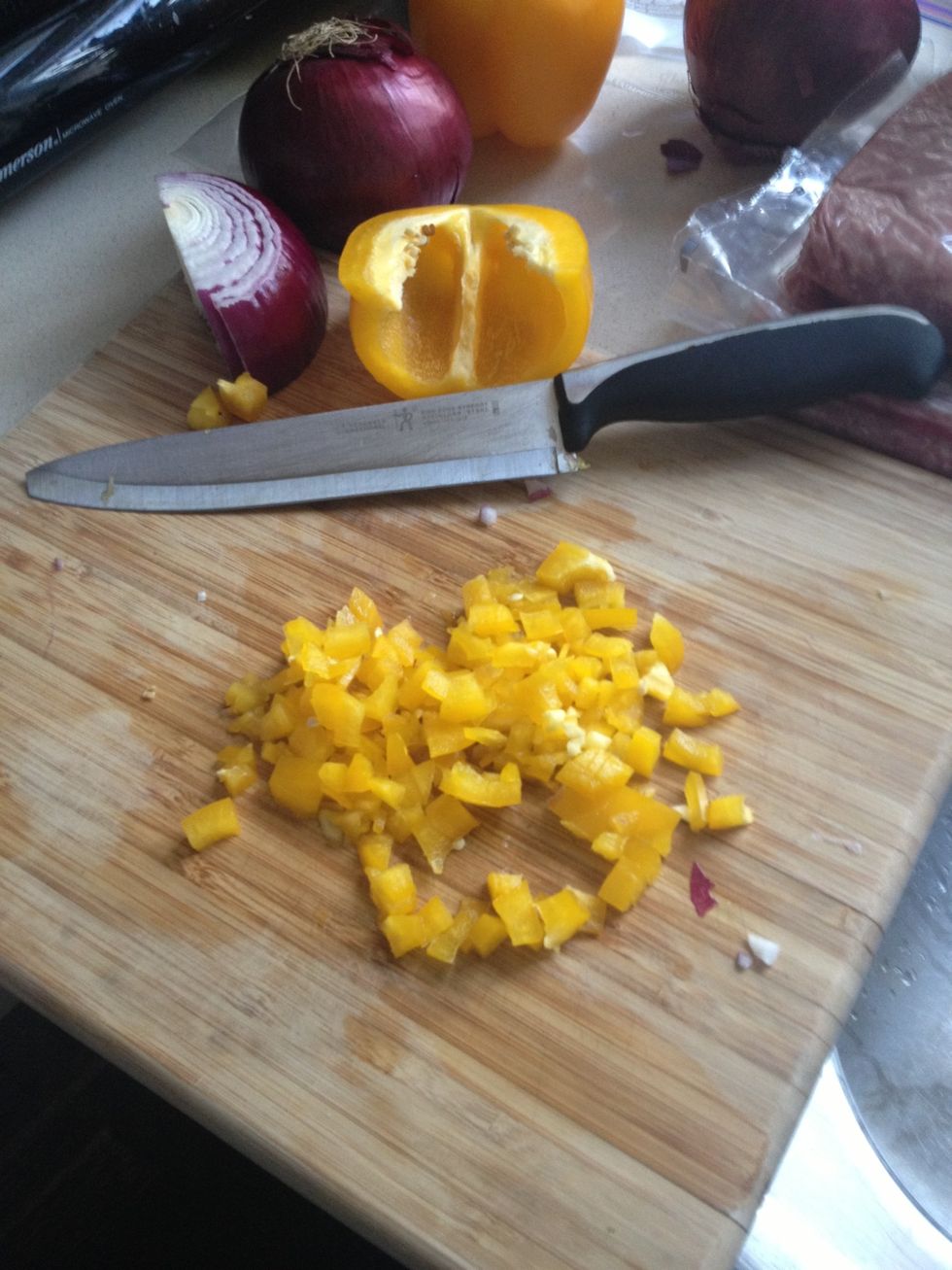 Finely chop onions and peppers and garlic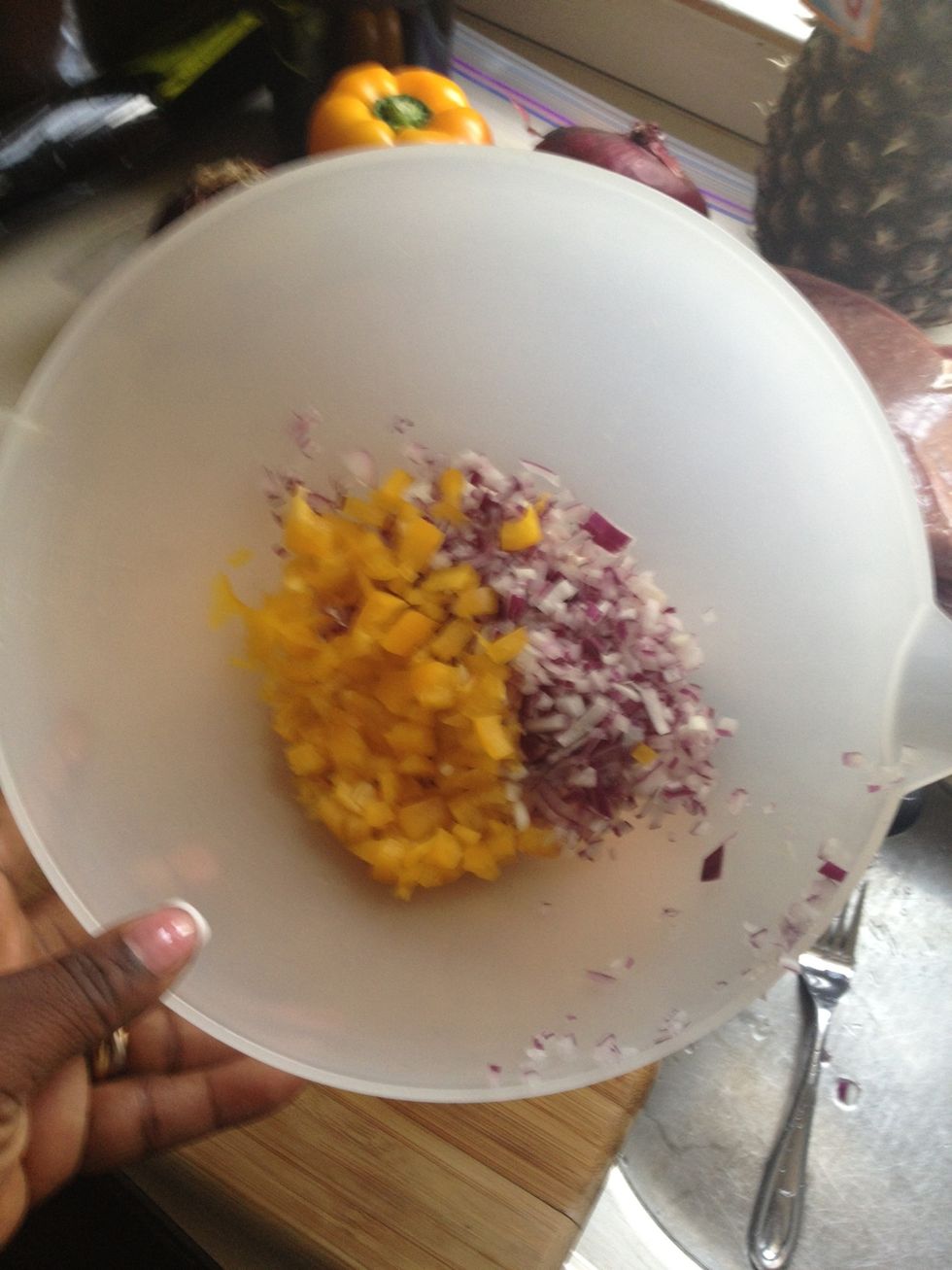 Place chopped veggies in mixing bowl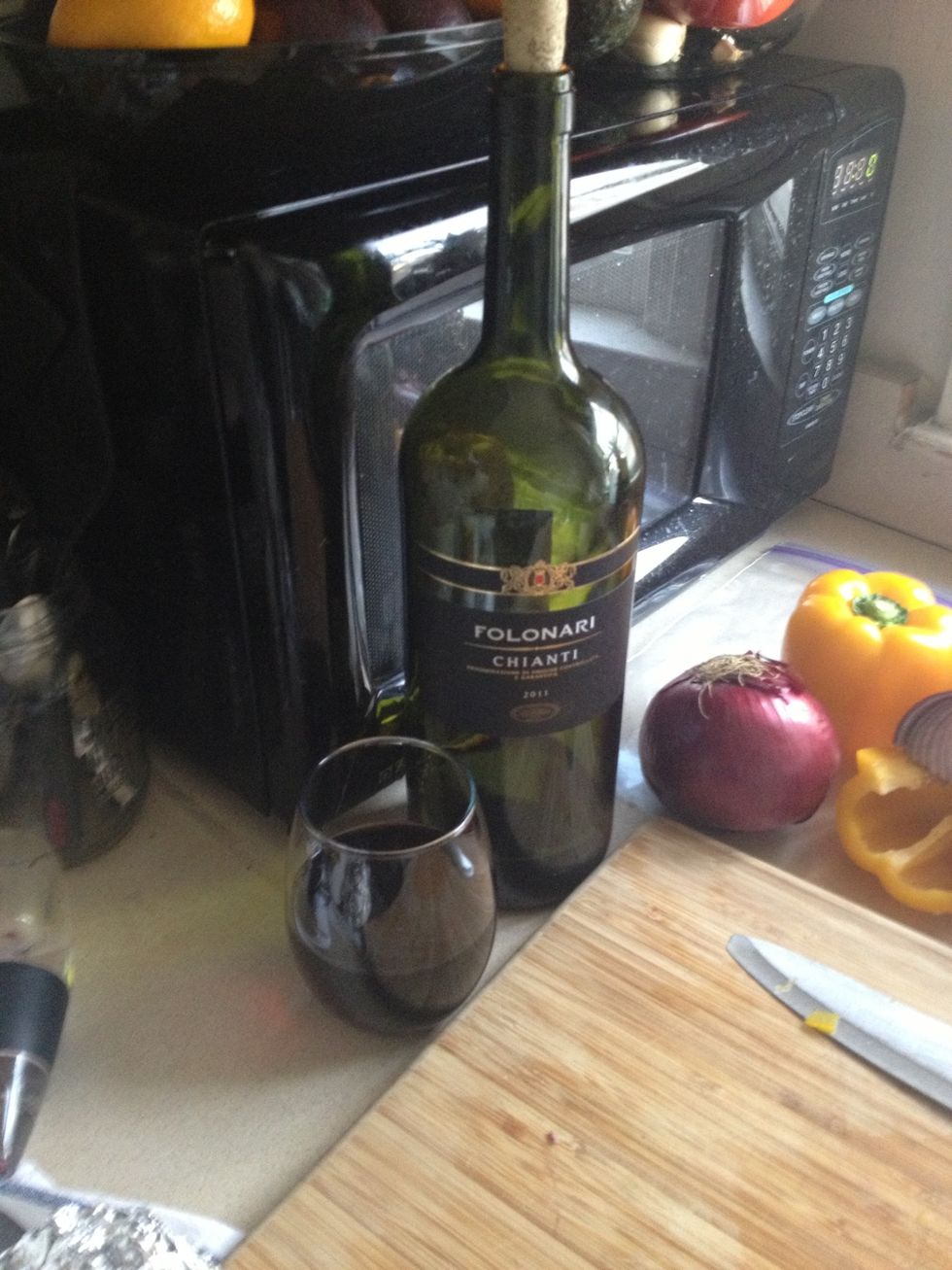 Pour a glass of chianti and enjoy :)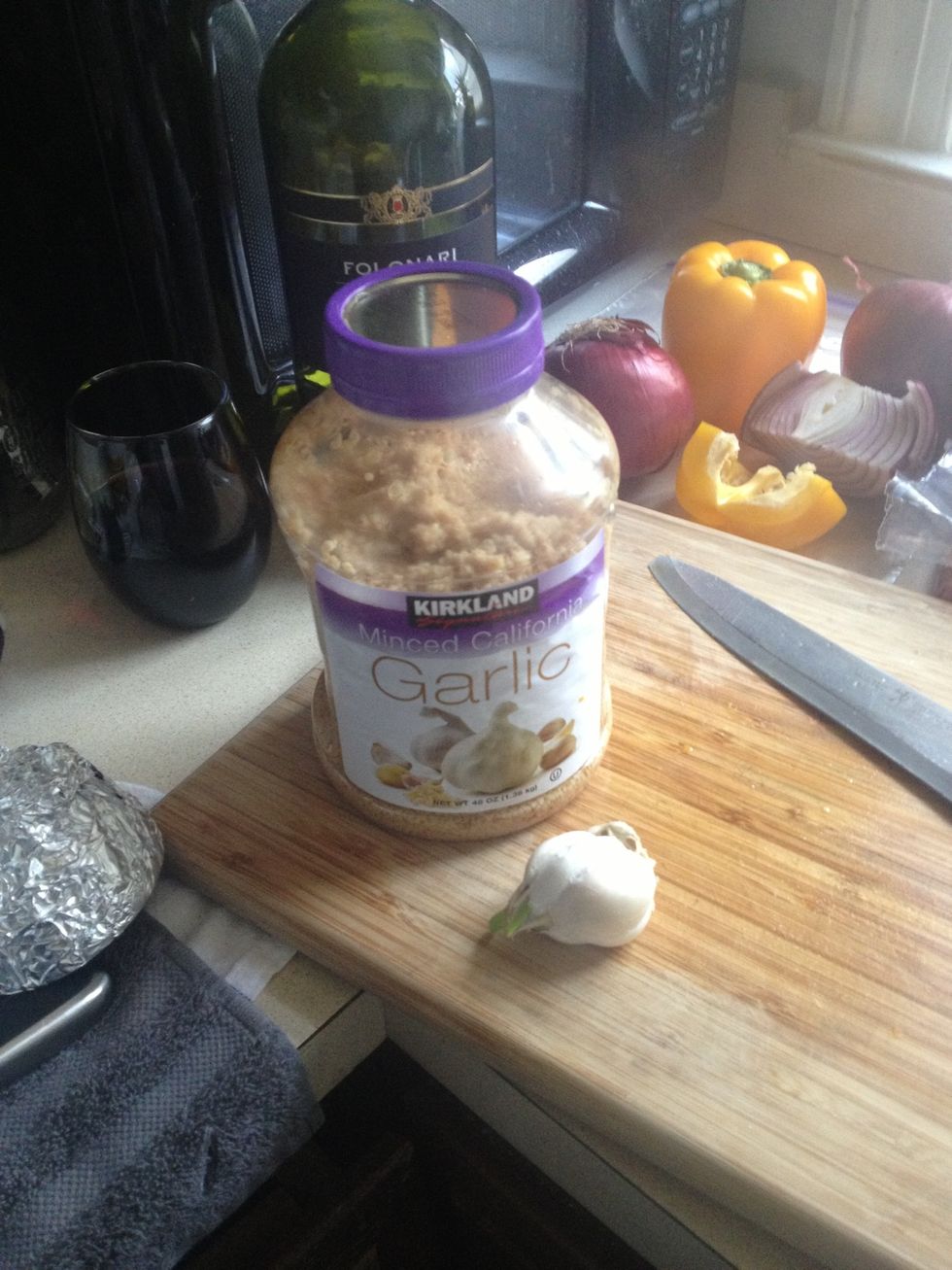 To save time it's fine to use already minced garlic. The flavor is still excellent, and your fingers won't smell for days after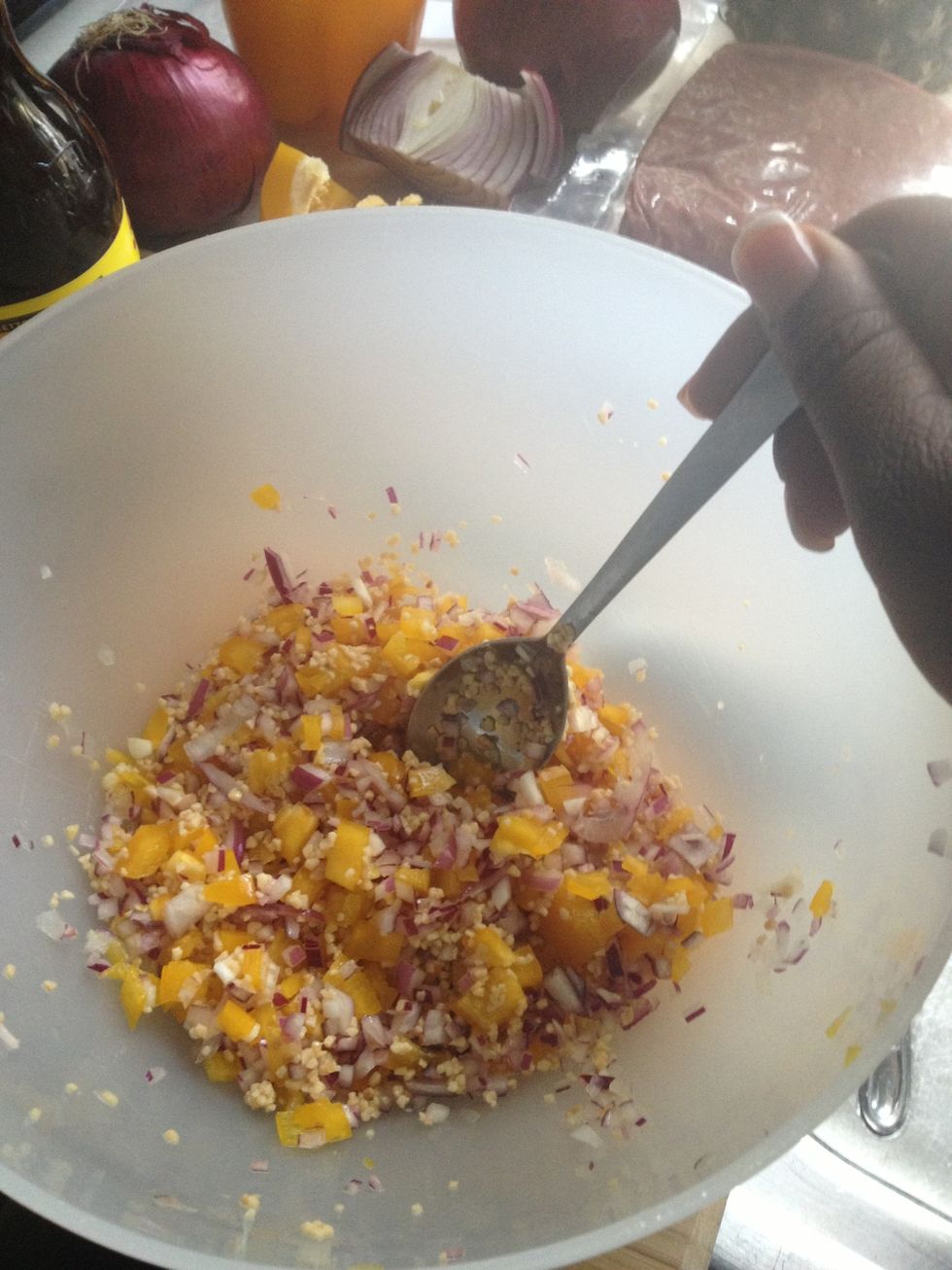 Mix vegetables together prior to adding remaining ingredients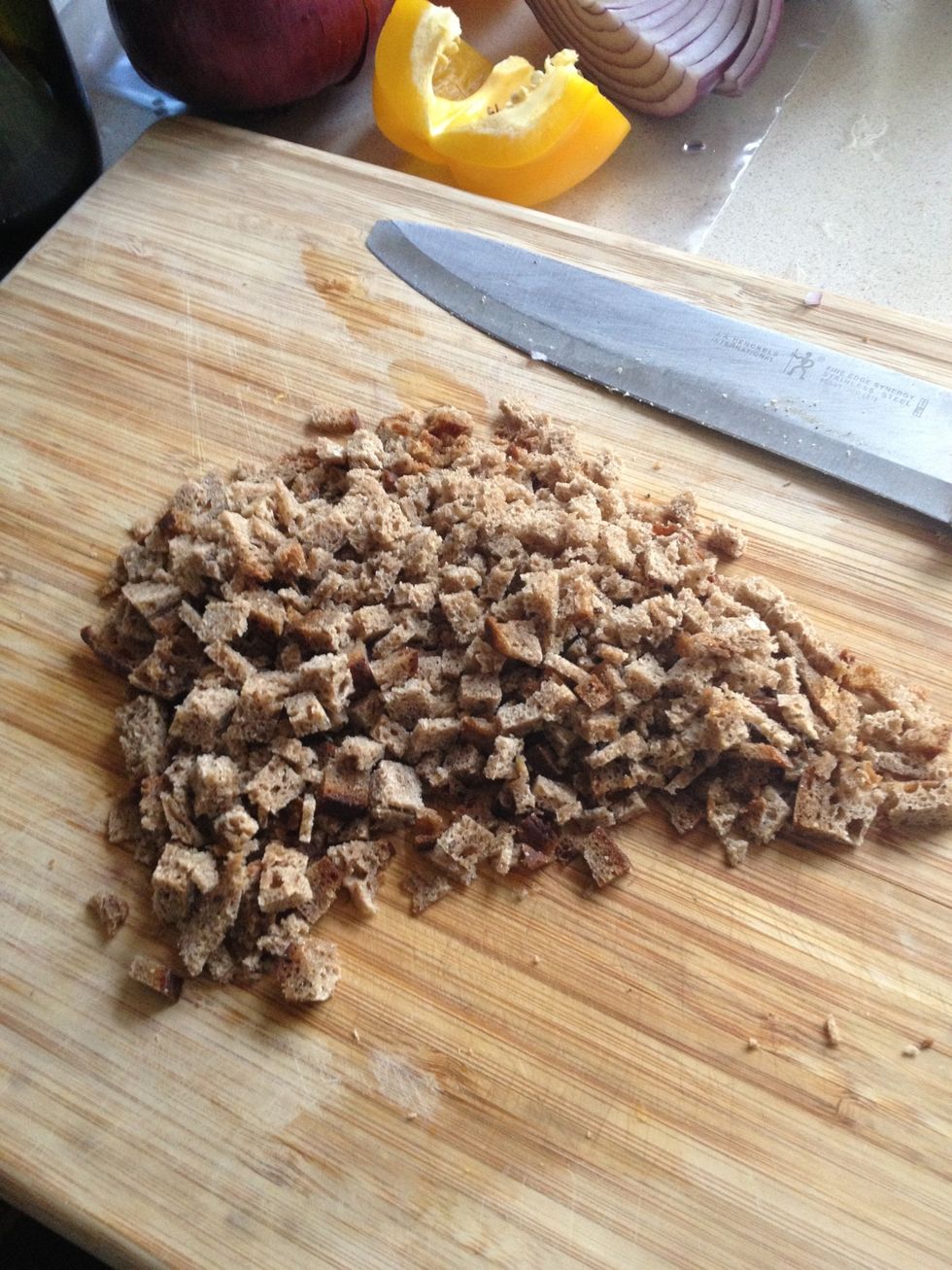 If you don't have breadcrumbs just chop up some bread...doesn't matter which type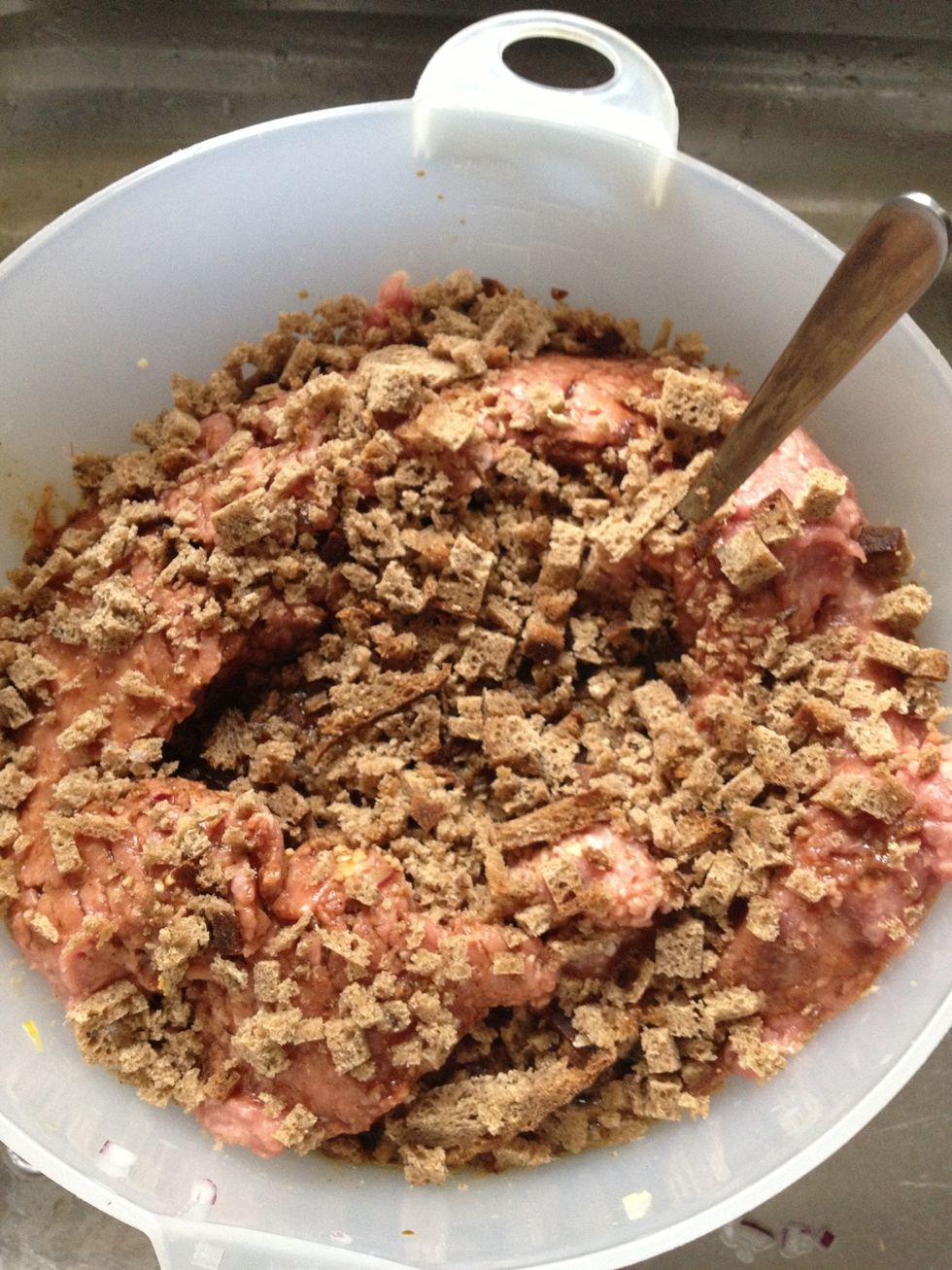 Add breadcrumbs, eggs, and meat in bowl and mix well.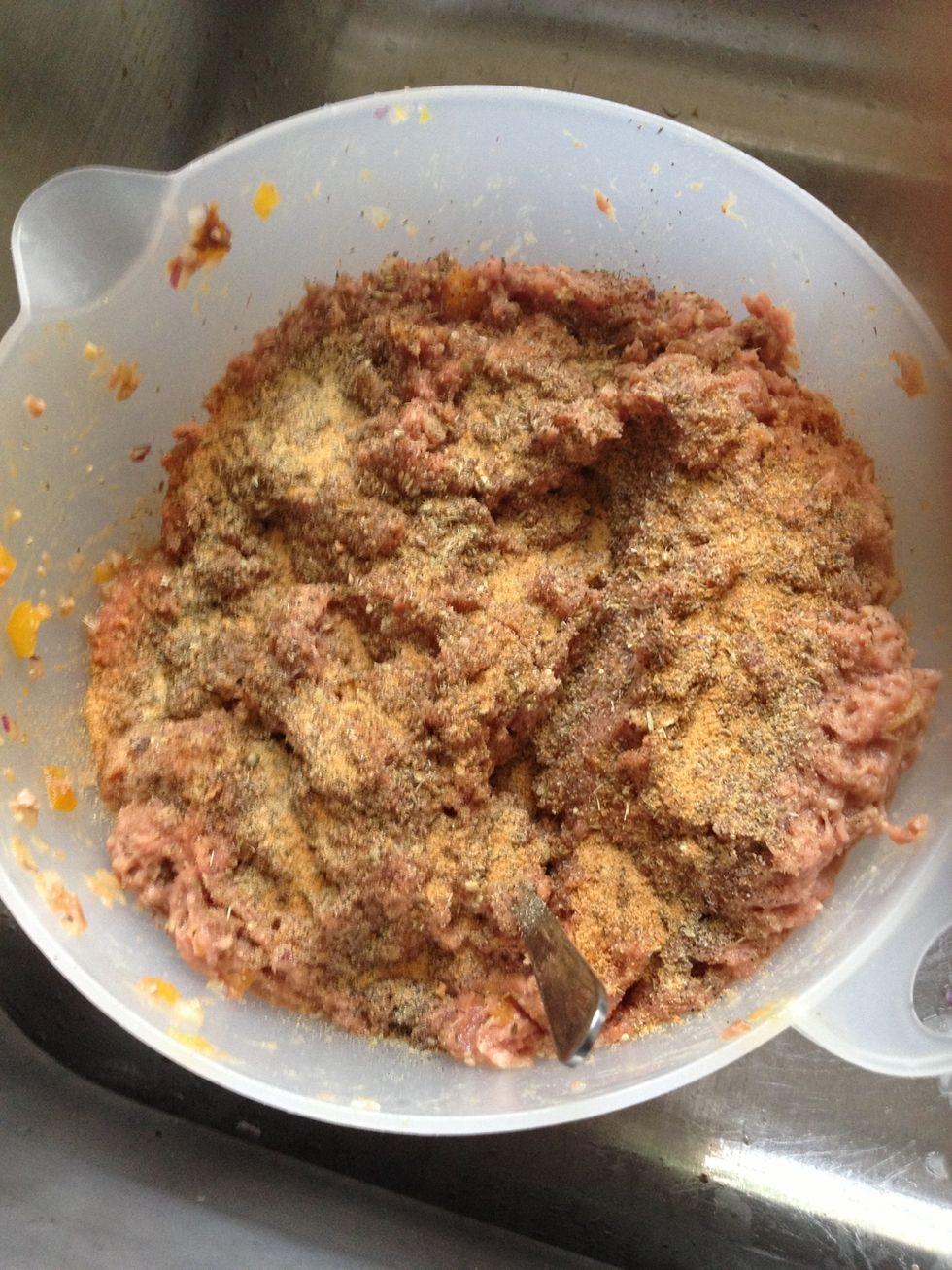 Now to season--sprinkle half of seasonings & mustard (enough to cover visible meat) then stir (think of folding) well. Repeat the seasoning process. In this way the entire batch is well seasoned.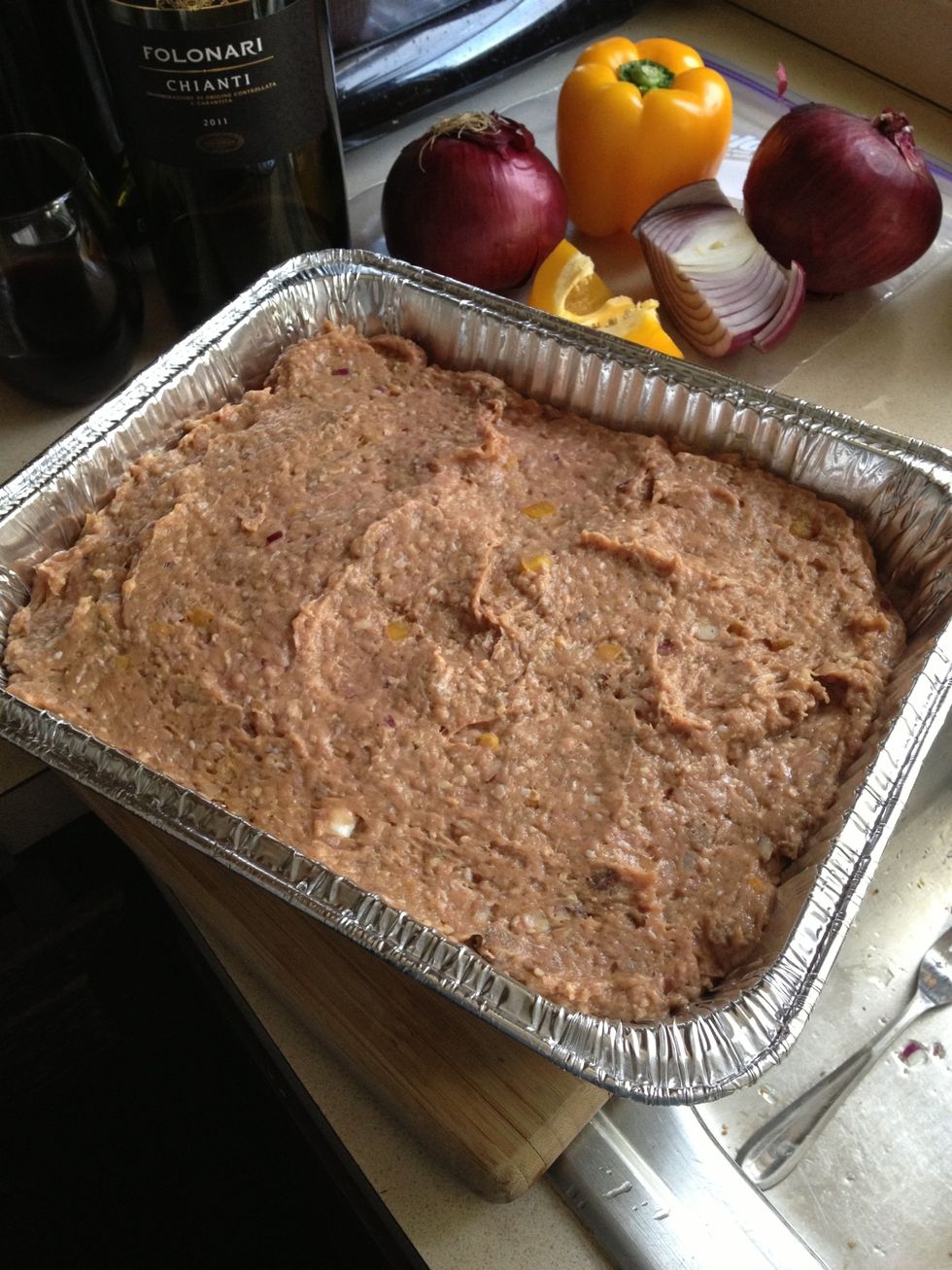 Pour mixture into baking pan and let sit for a few minutes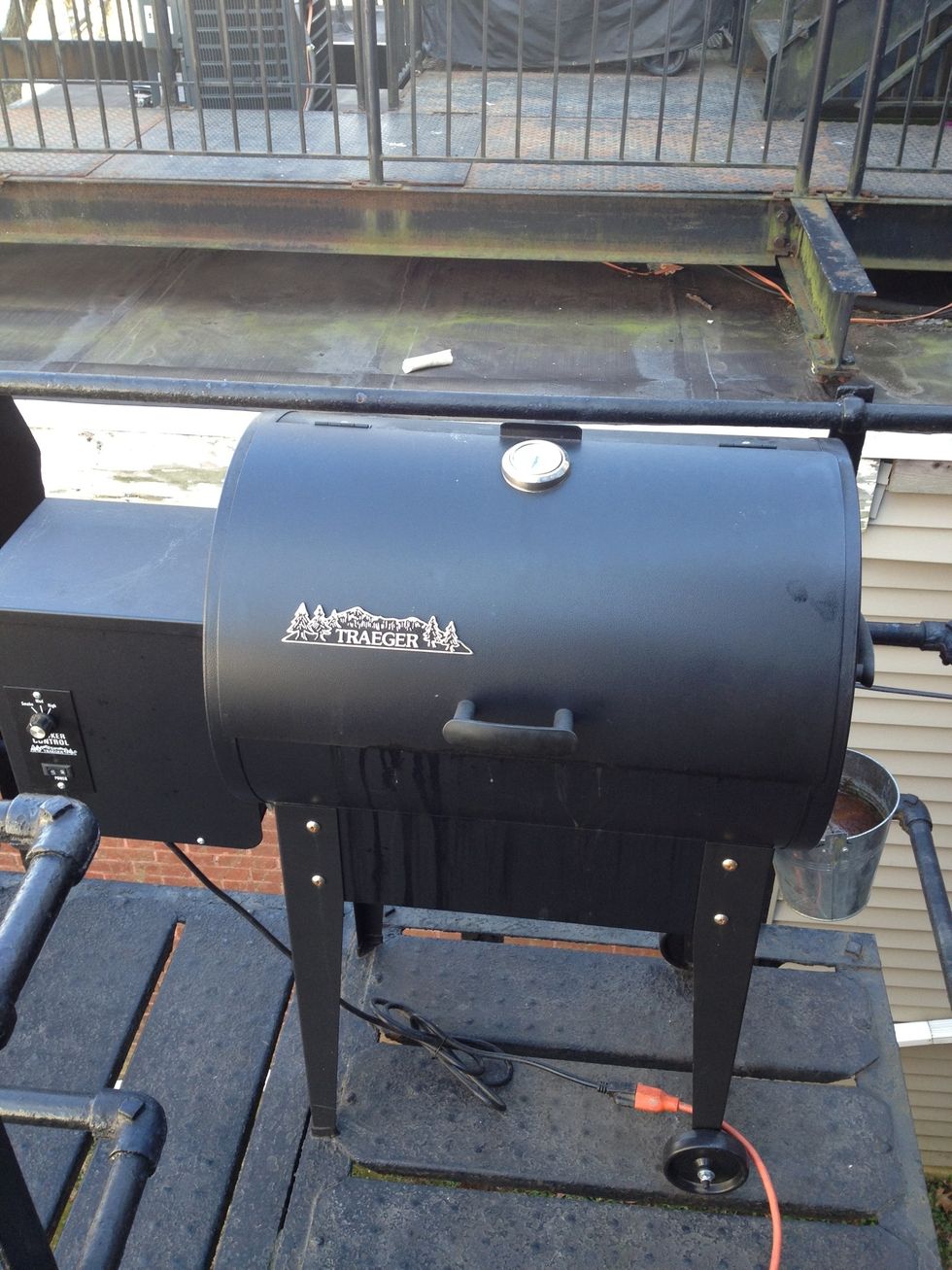 Turn on smoker or pre-heat oven to 350 (Fahrenheit) if you do not have a meat smoker.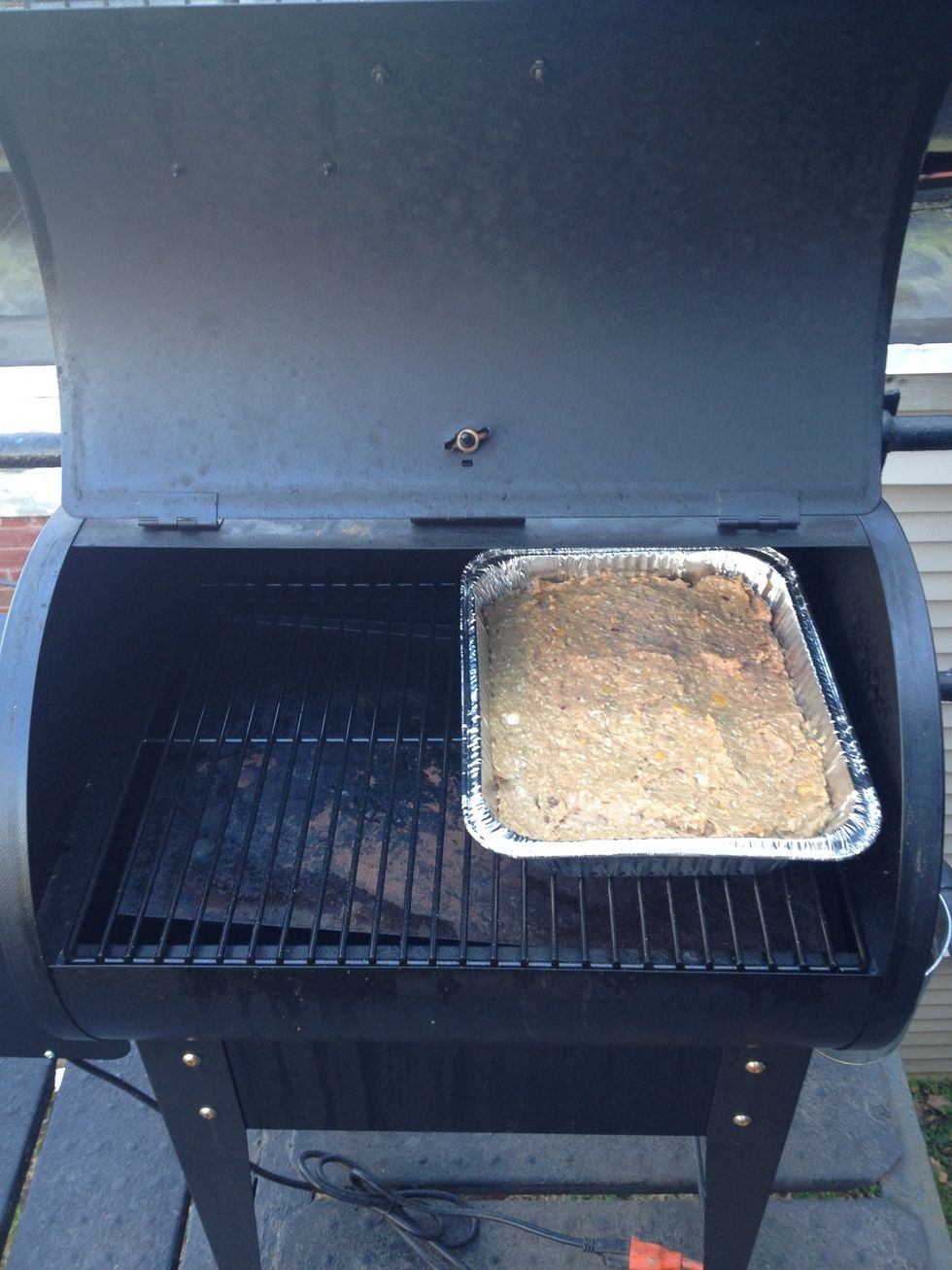 Place meatloaf in smoker or oven. As you see there is more room. See my guide on smoked prawns to see what I did and what you can do with the space.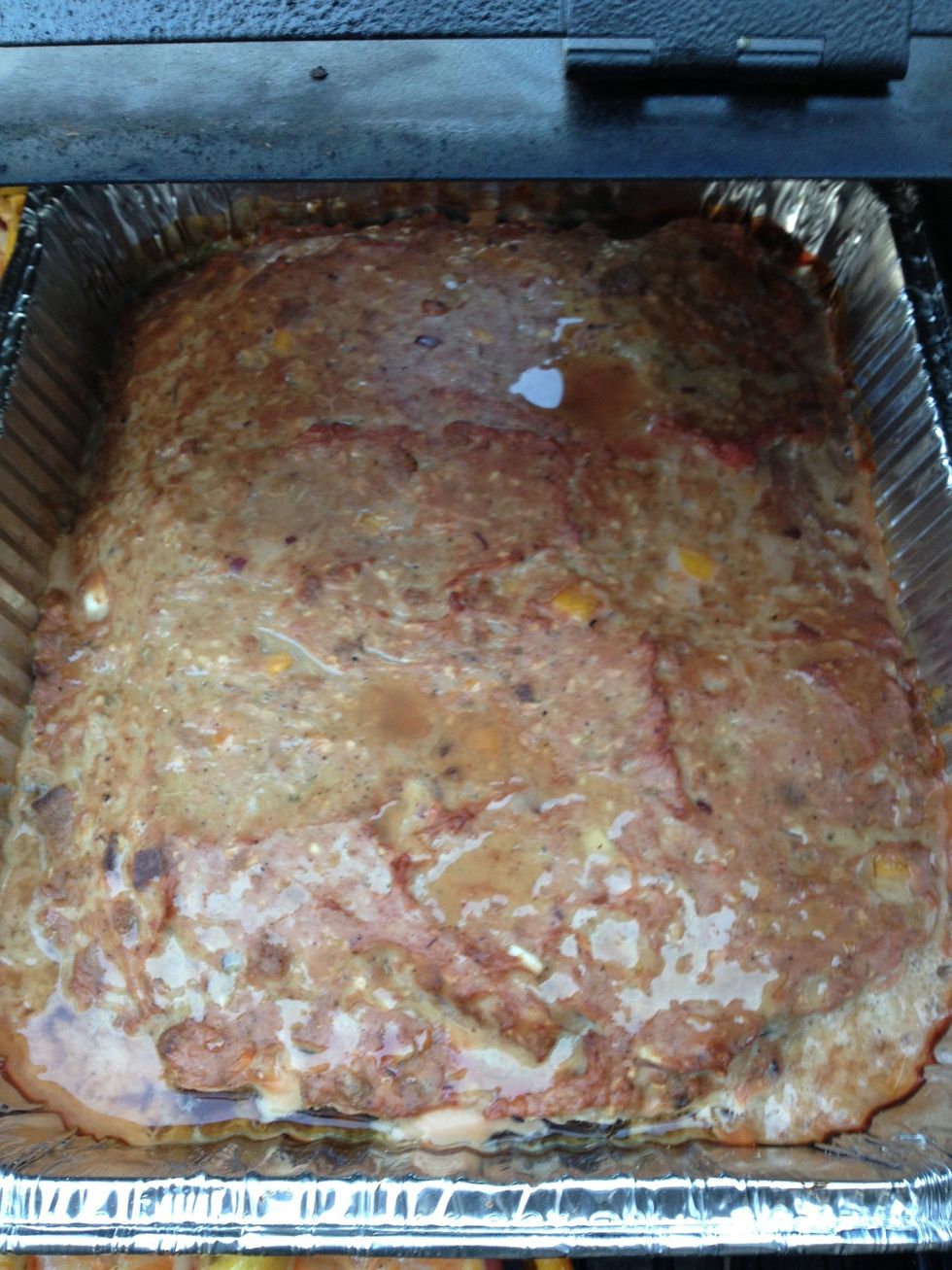 Check on meatloaf - the liquid is the fat melting from the ground turkey. It should be smelling pretty good by now.
Et voila! Remove from smoker and let stand 5-10 minutes. Enjoy a savory dish that works brand new and as leftovers
One large red onion
Bell peppers (any variety)
Ground turkey
Minced garlic
Salt (kosher or sea)
Black pepper
Worcestershire sauce
White wine or beer or brandy
Two eggs
Bread crumbs
Oregano
Yellow mustard
Mj 13
Enjoy life to the fullest. Share the journey one tweet @ a time. Natural hair enthusiast. EDM lover! #natural #natural hair #curly #EDM #ULTRA