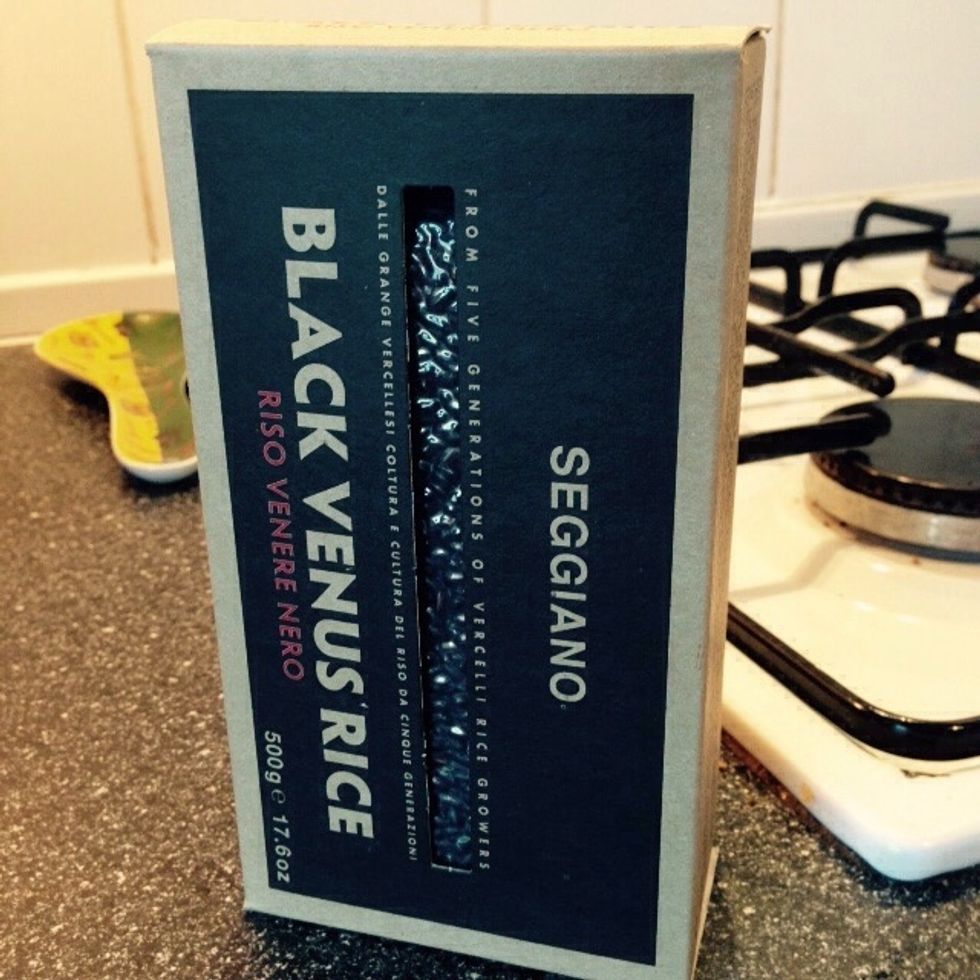 This is the black rice, often referred as Venere rice, the name of the cultivar. It's a tougher rice than any normal grain. It requires 40-50min boiling in hot salted water to cook.
Cut the last third of the pepper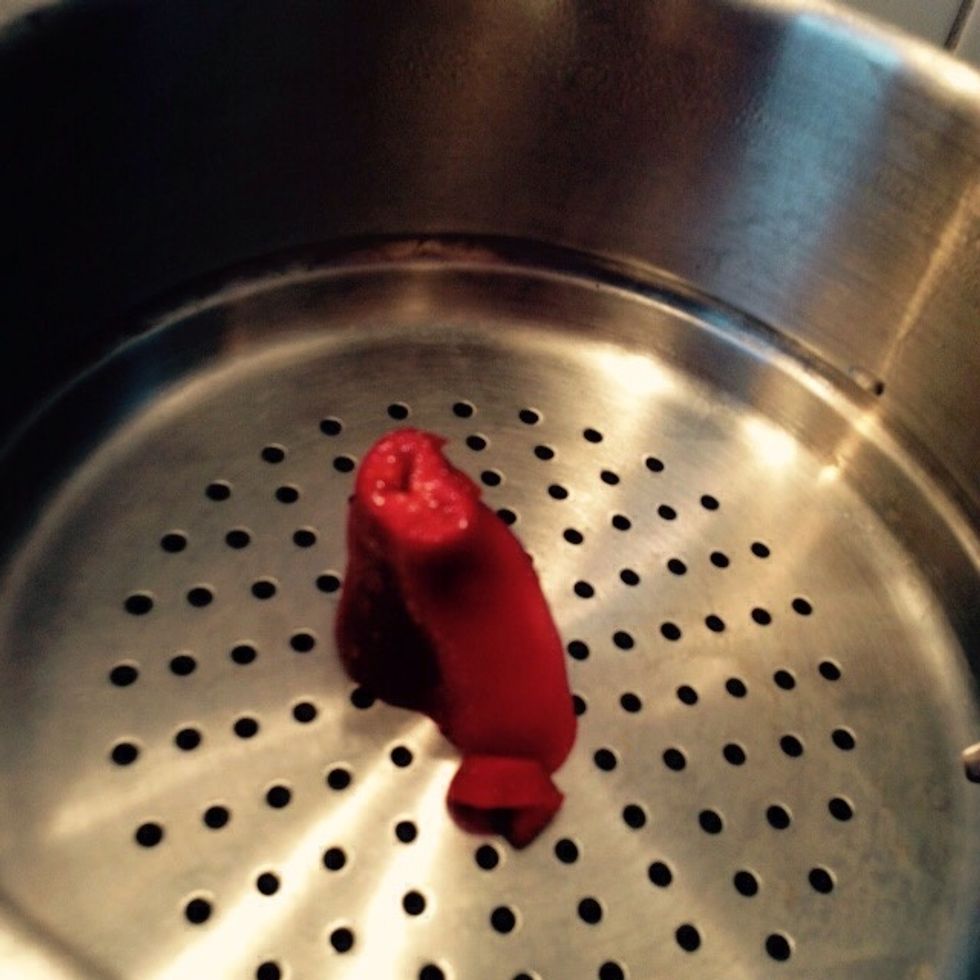 Cut also the very tip and cook it upright in a tier steamer for about 10min.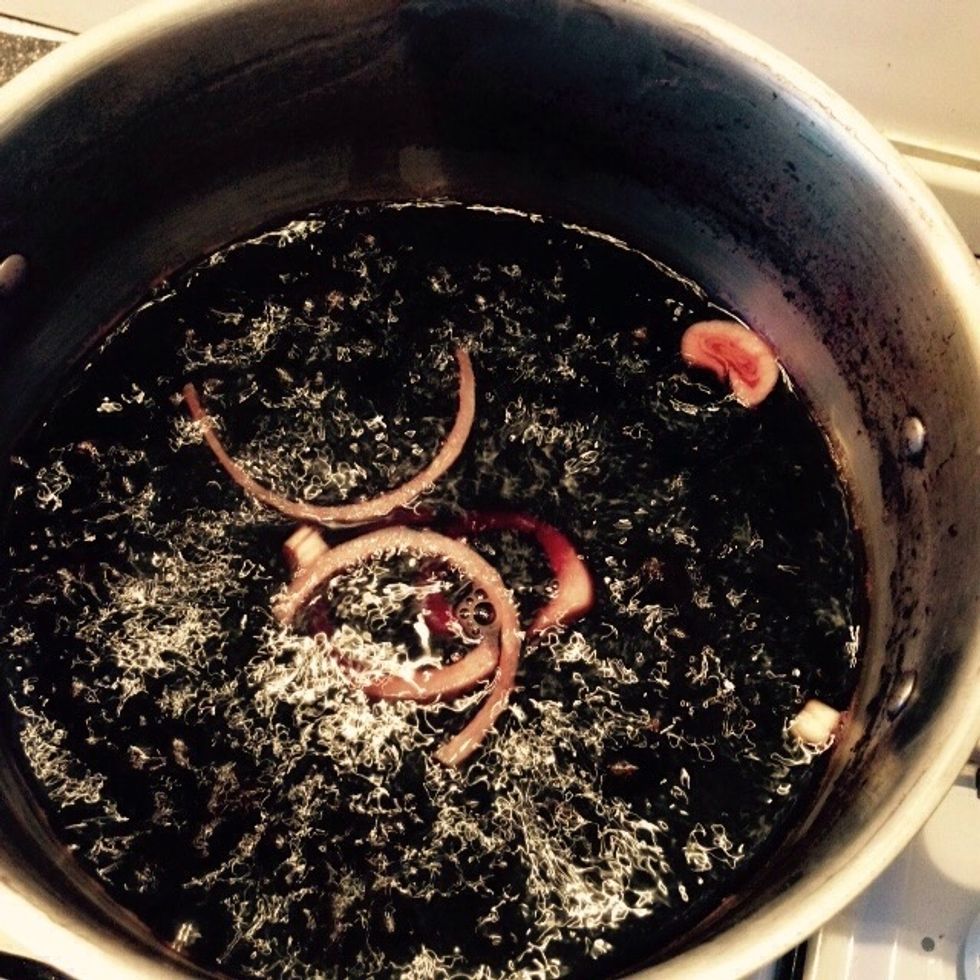 Halfway through the cooking time of the rice, add the onion sliced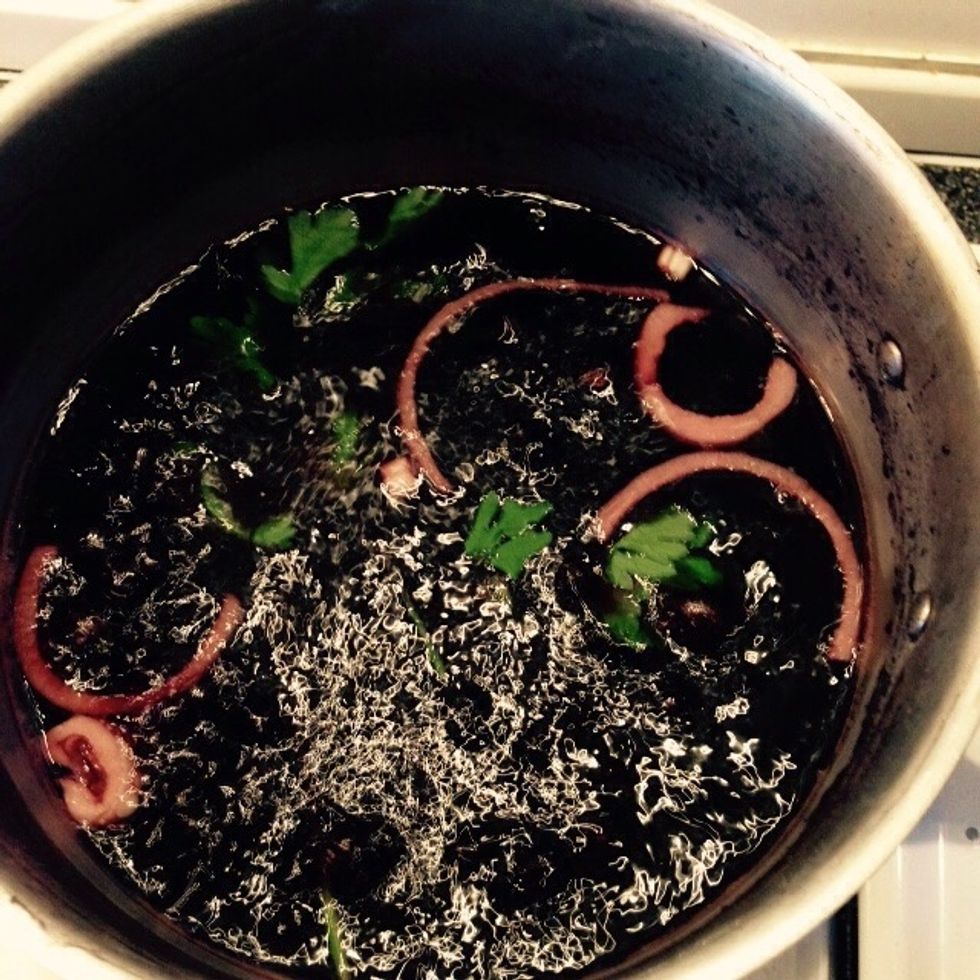 Add also few leaves of parsley.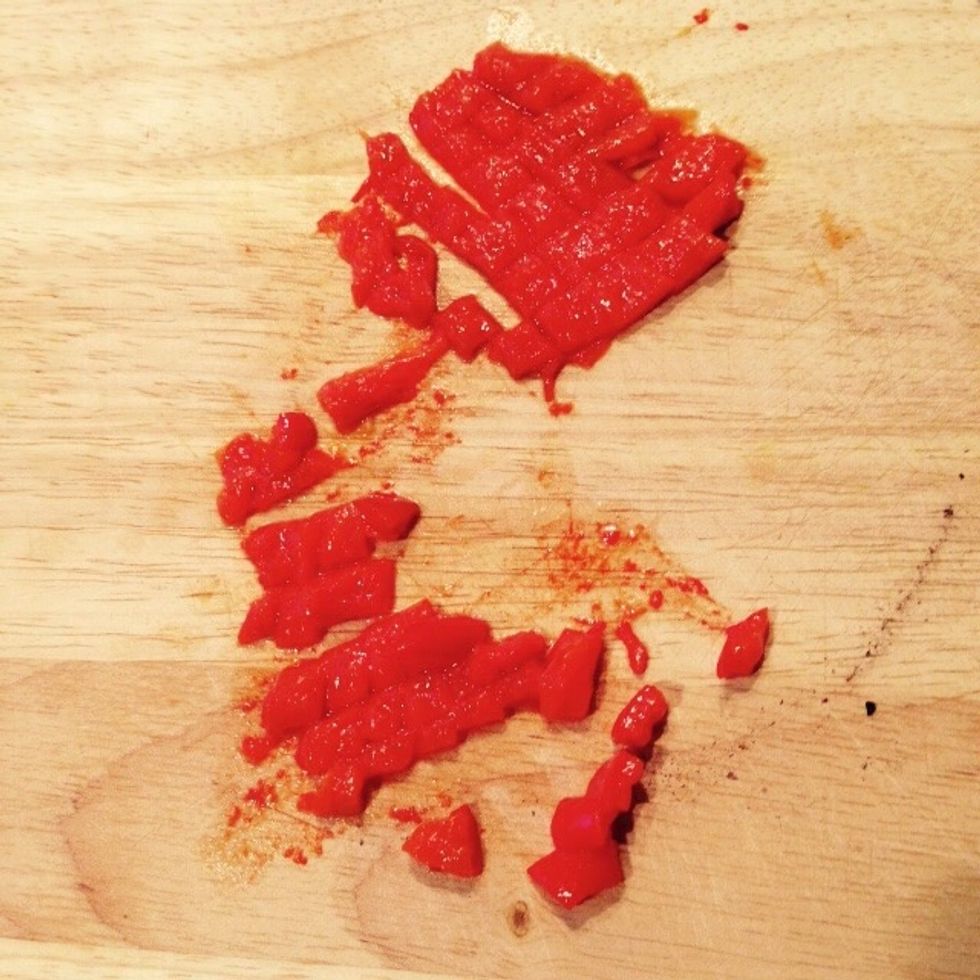 In the meantime you can peel and chop the cooked sweet pepper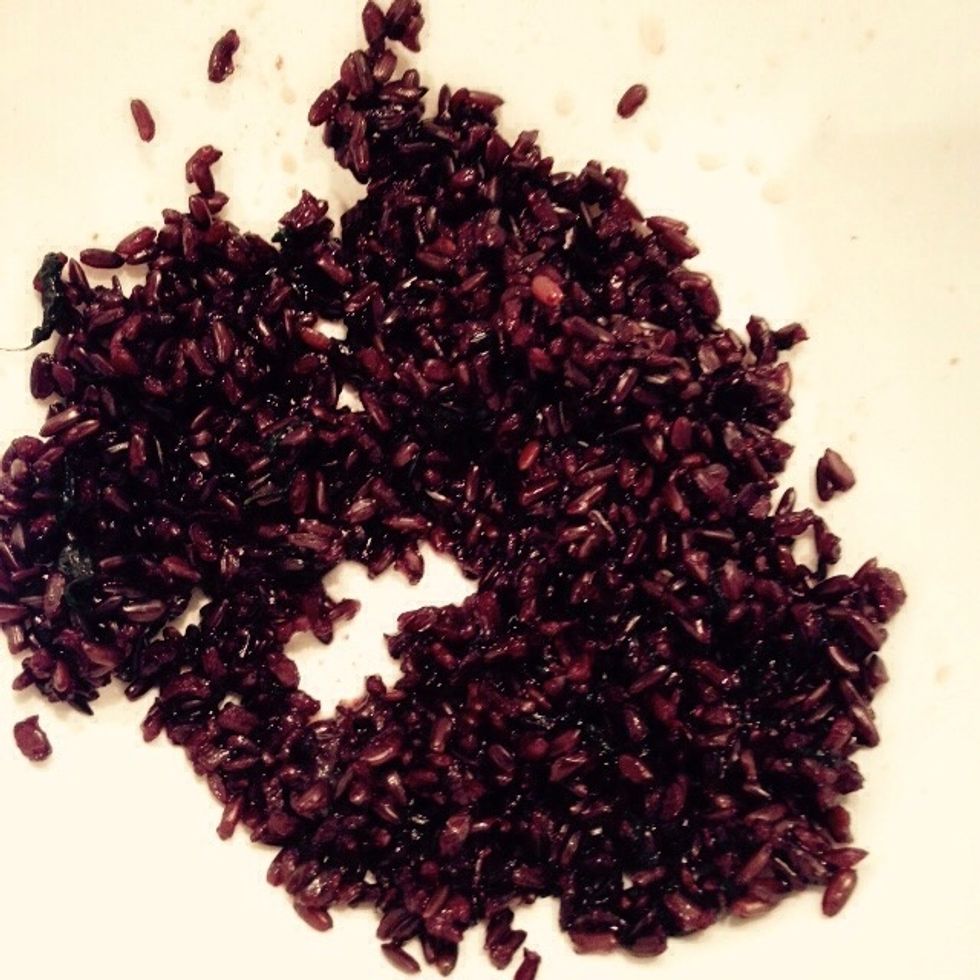 Drain the rice, place it in a bowl and remove the onion and parsley (at least the biggest bits)
Add the peppers, the garlic clove cut in fourths and some chopped parsley. Add also the grated peel of 1/4 of the lemon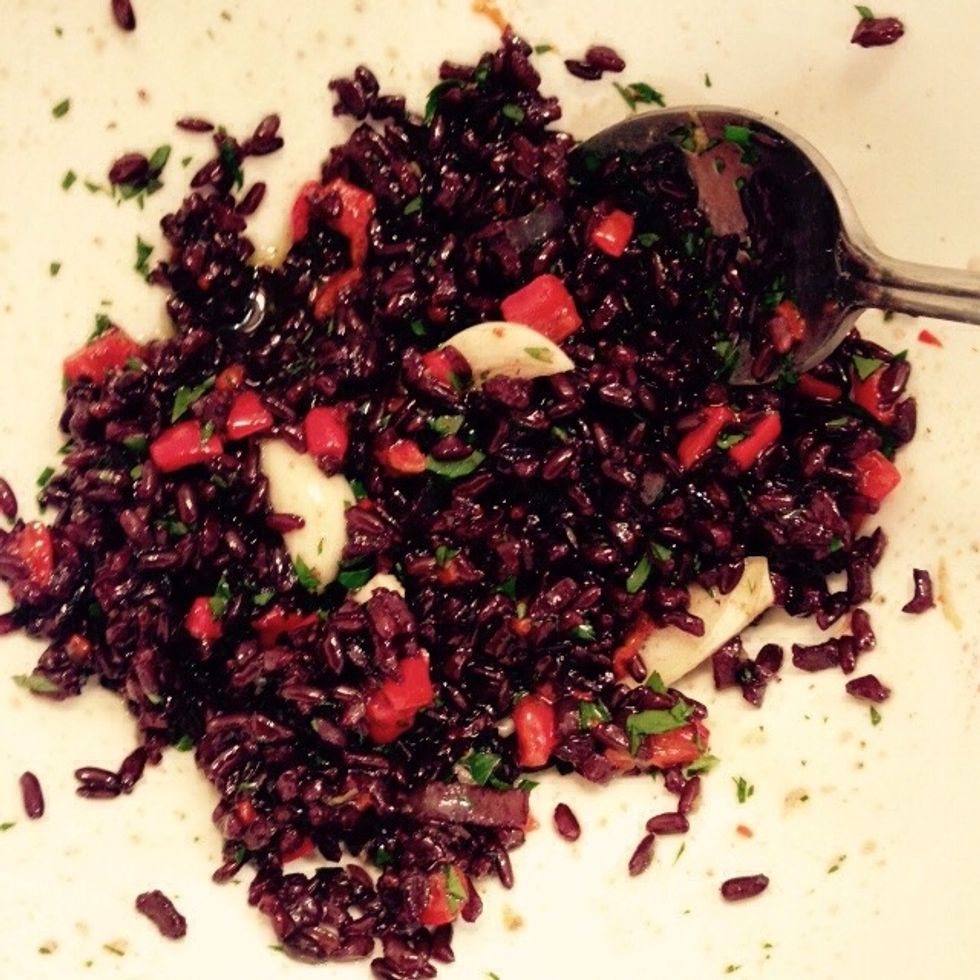 Add some olive oil and stir together. Set aside to cool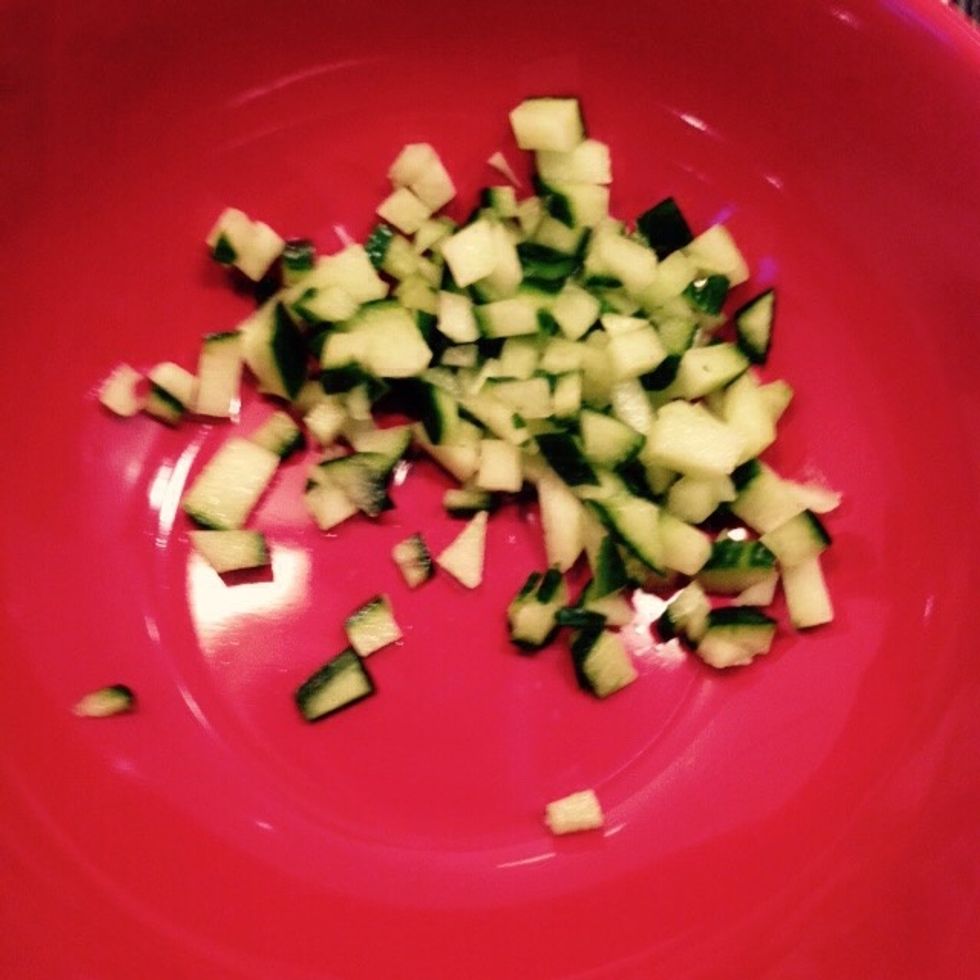 Chop the cucumber and put it in a bowl.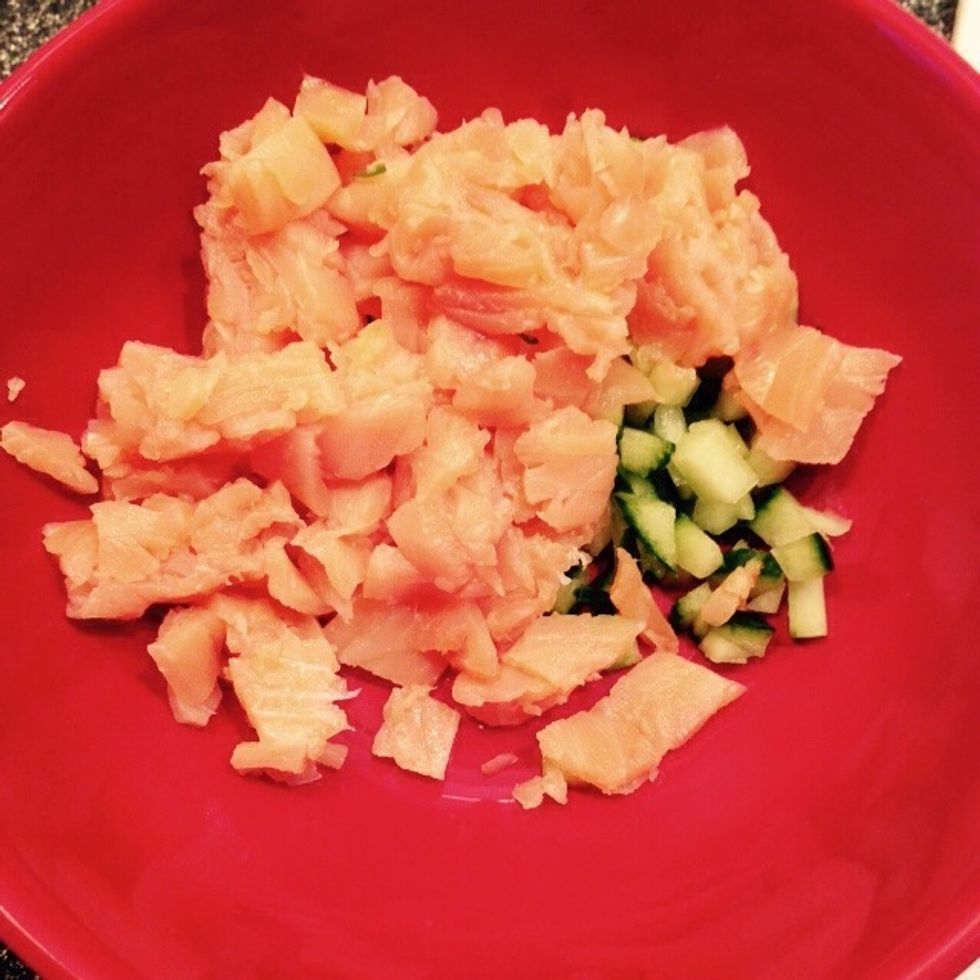 Chop the smoked salmon. If you want you can use sushi grade raw salmon instead. Add it to the bowl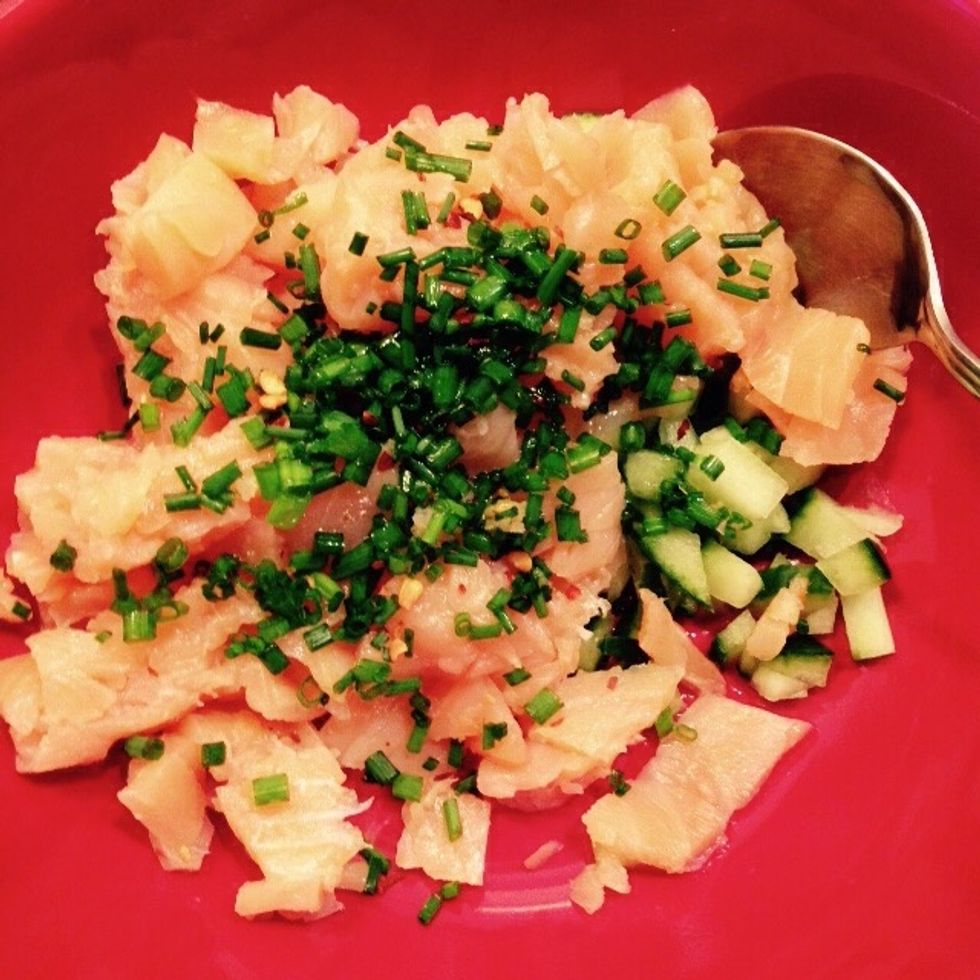 Add few chopped chives, cracked chili and the juice from half of the lemon. Stir together and set aside to marinate for 10min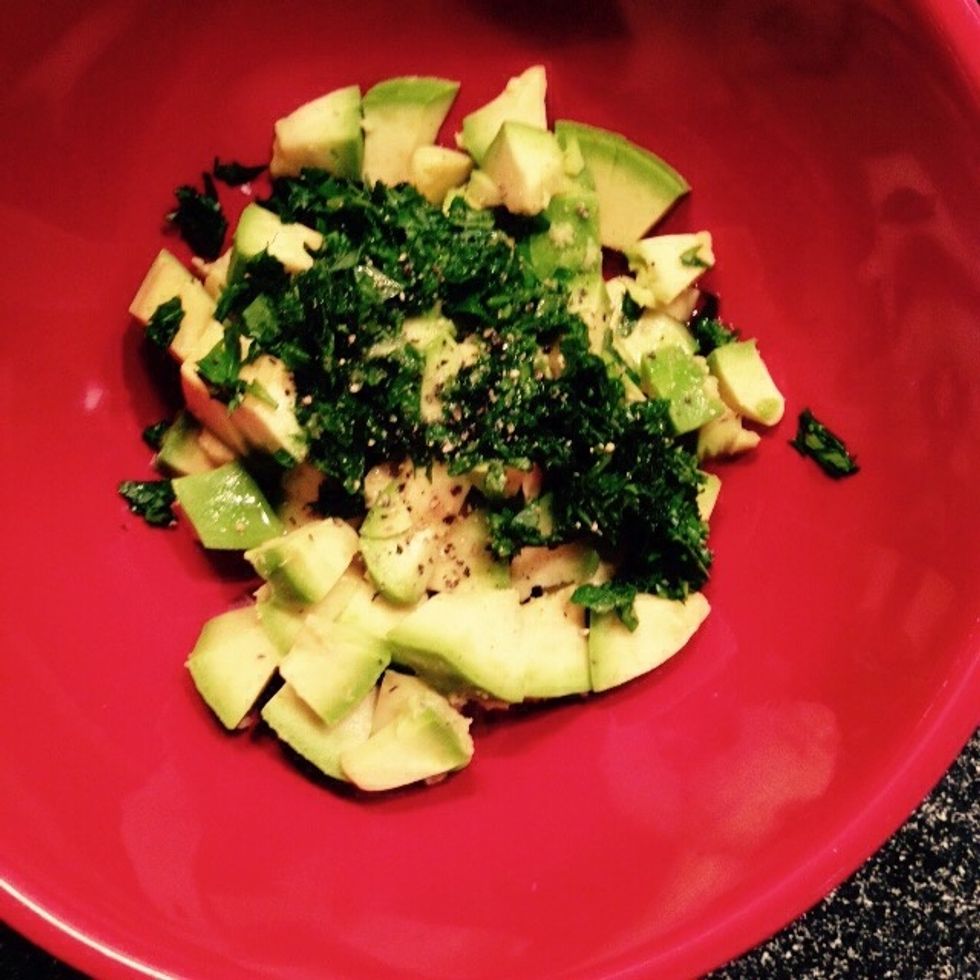 Chop the avocado, add some chopped parsley and cracked pepper. Add also the juice from the second half of the lemon and stir together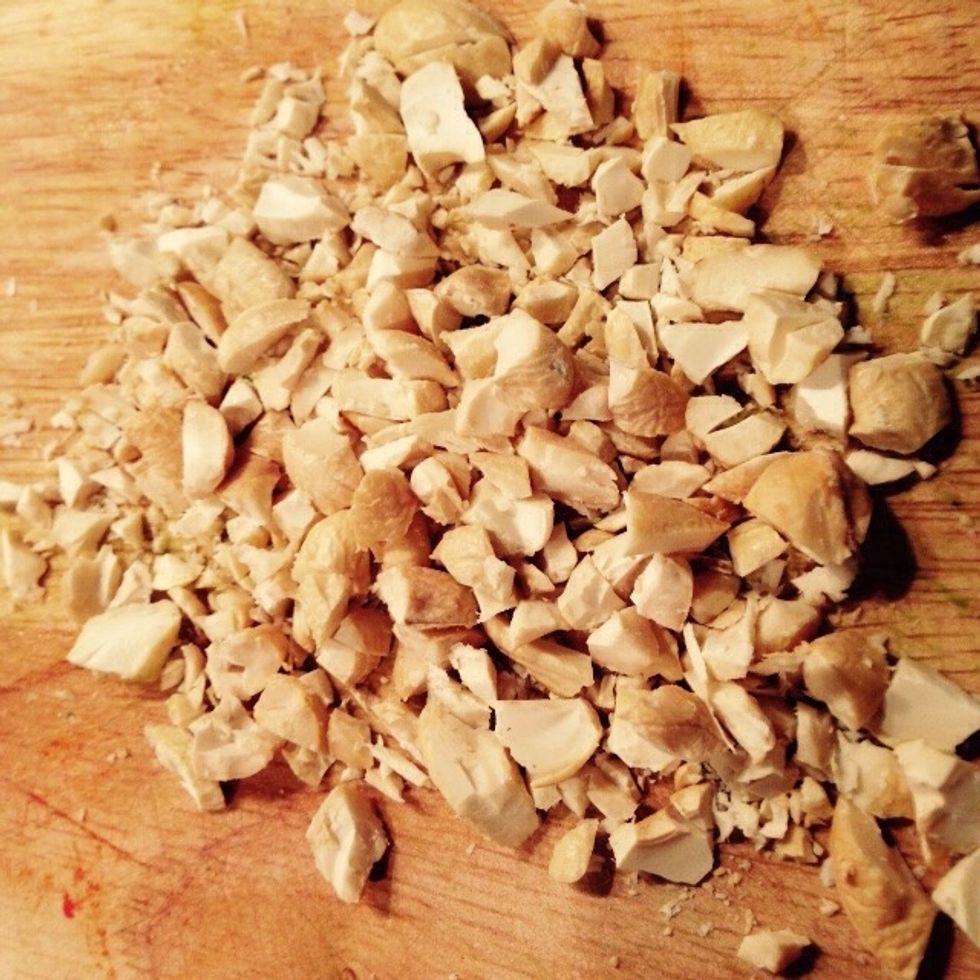 Chop the cashews finely
Before plating remove the garlic clove parts from the rice.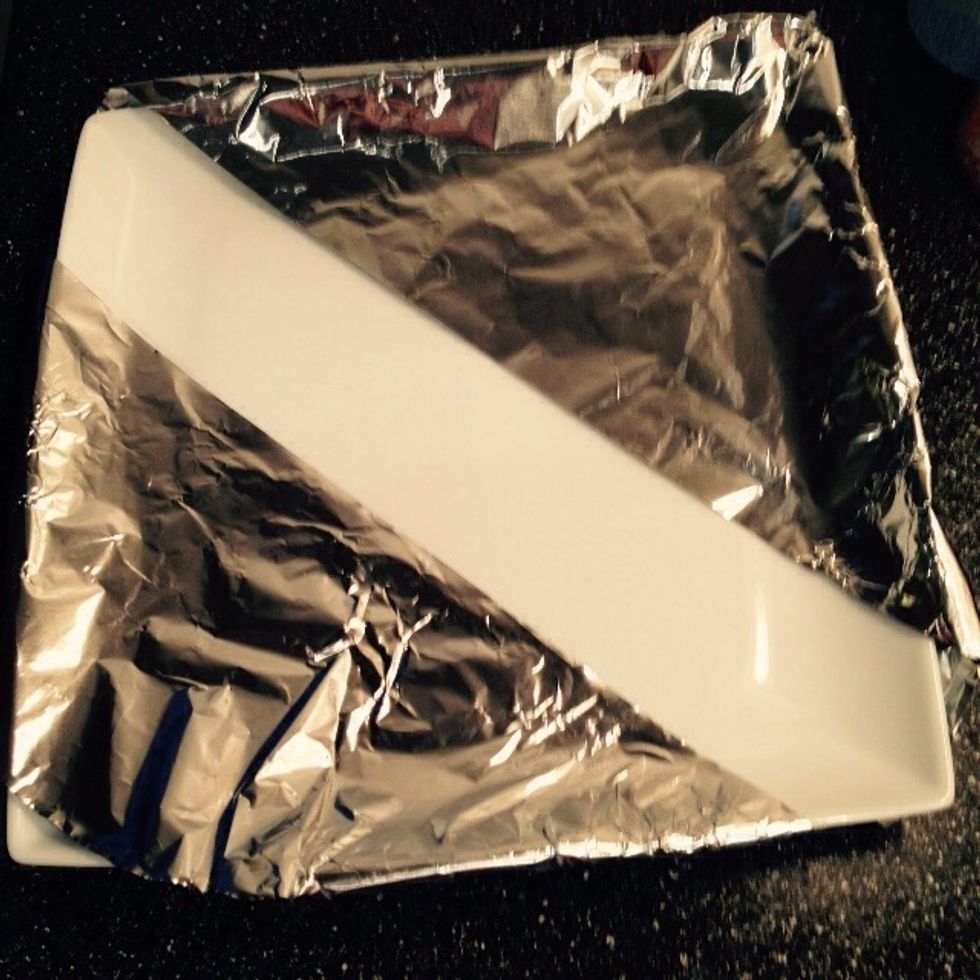 You can plate it as you want, it's typically plated with a pasta mould, if you don't have one you can do as I did. Coat the part you don't want to plate with foil.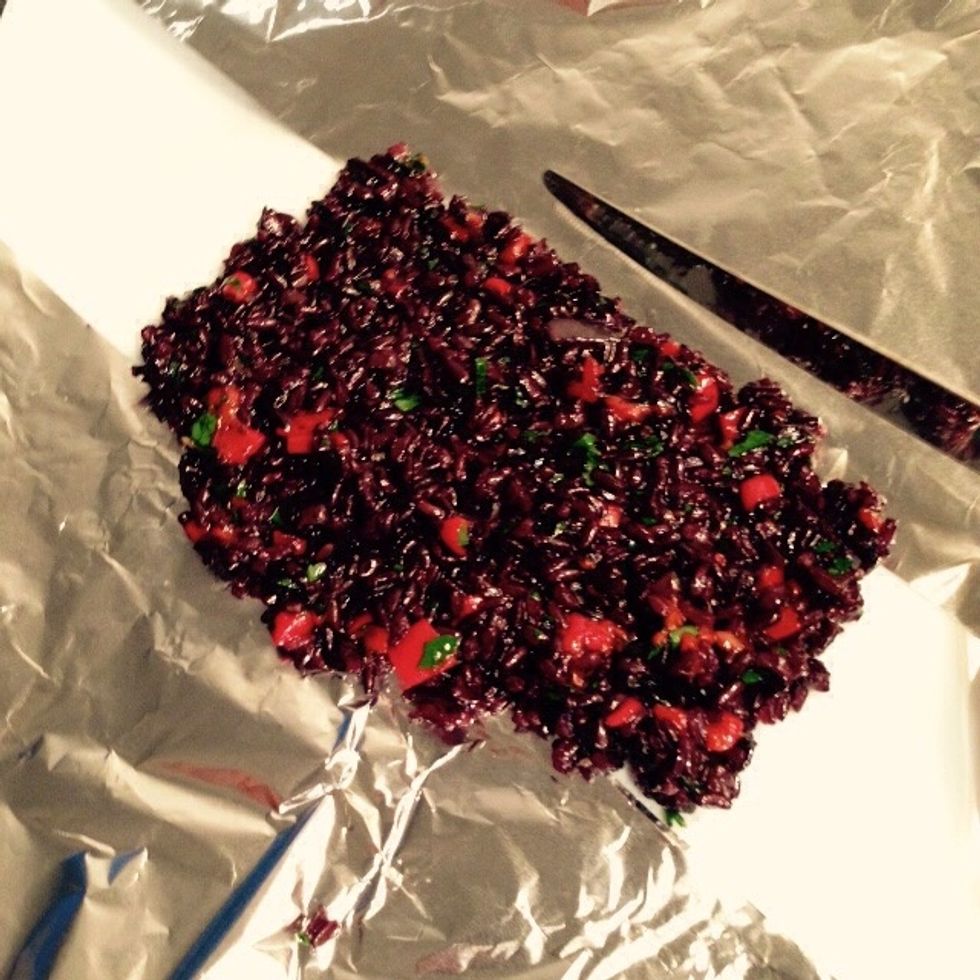 Start placing the rice in the middle, the press it with the back of the spoon. Use then a knife to press and flatten the sides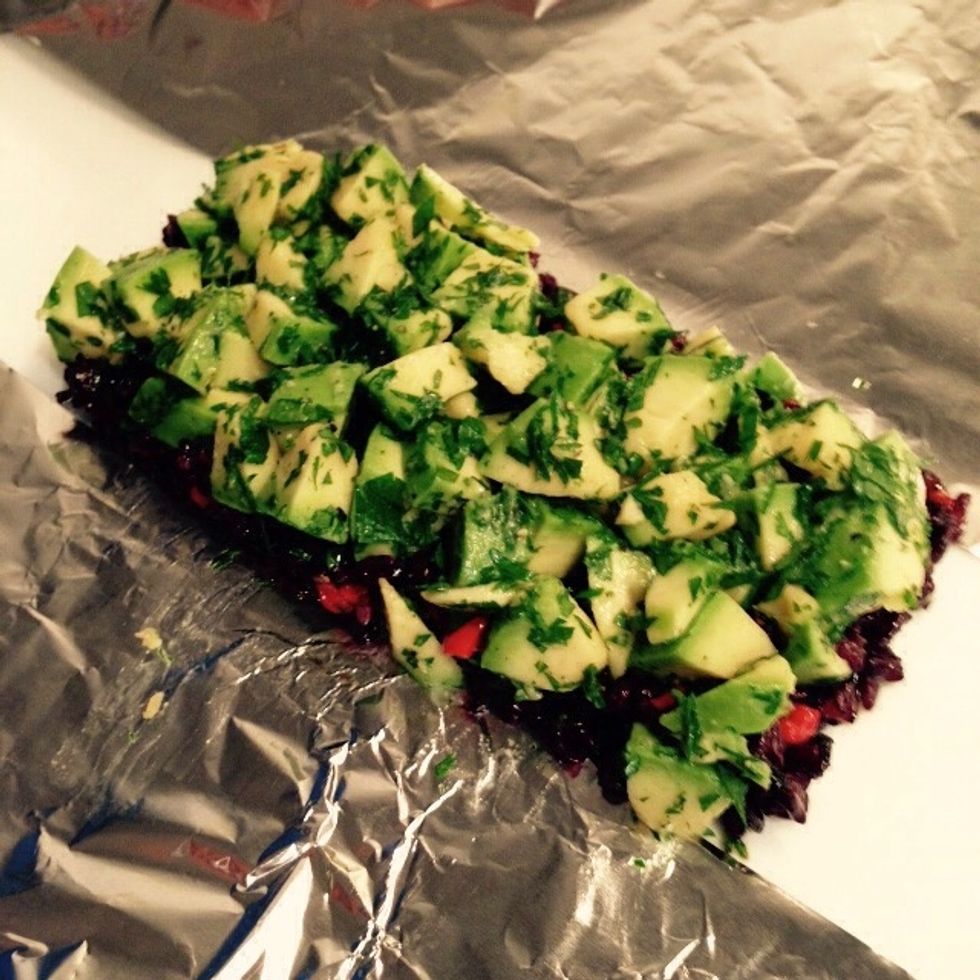 Repeat with the avocado on top.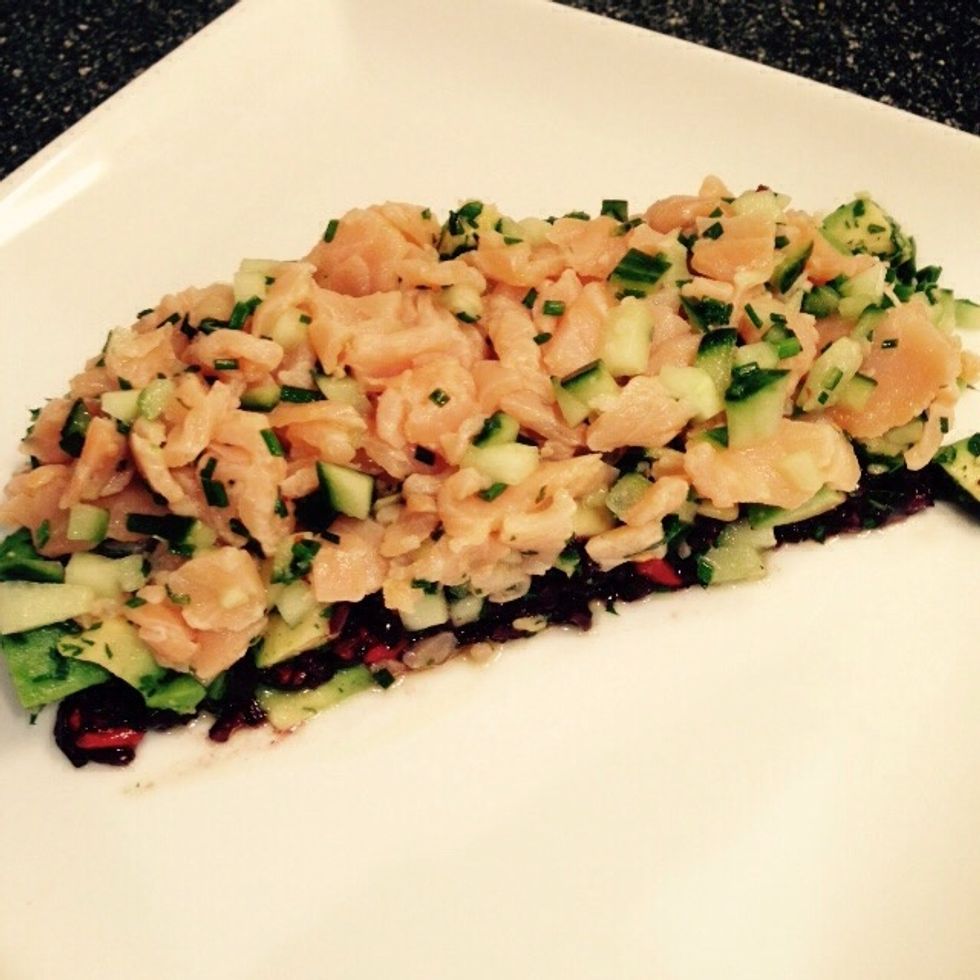 Finish with the salmon. Remove foil and clean the plate with some kitchen paper if dirty.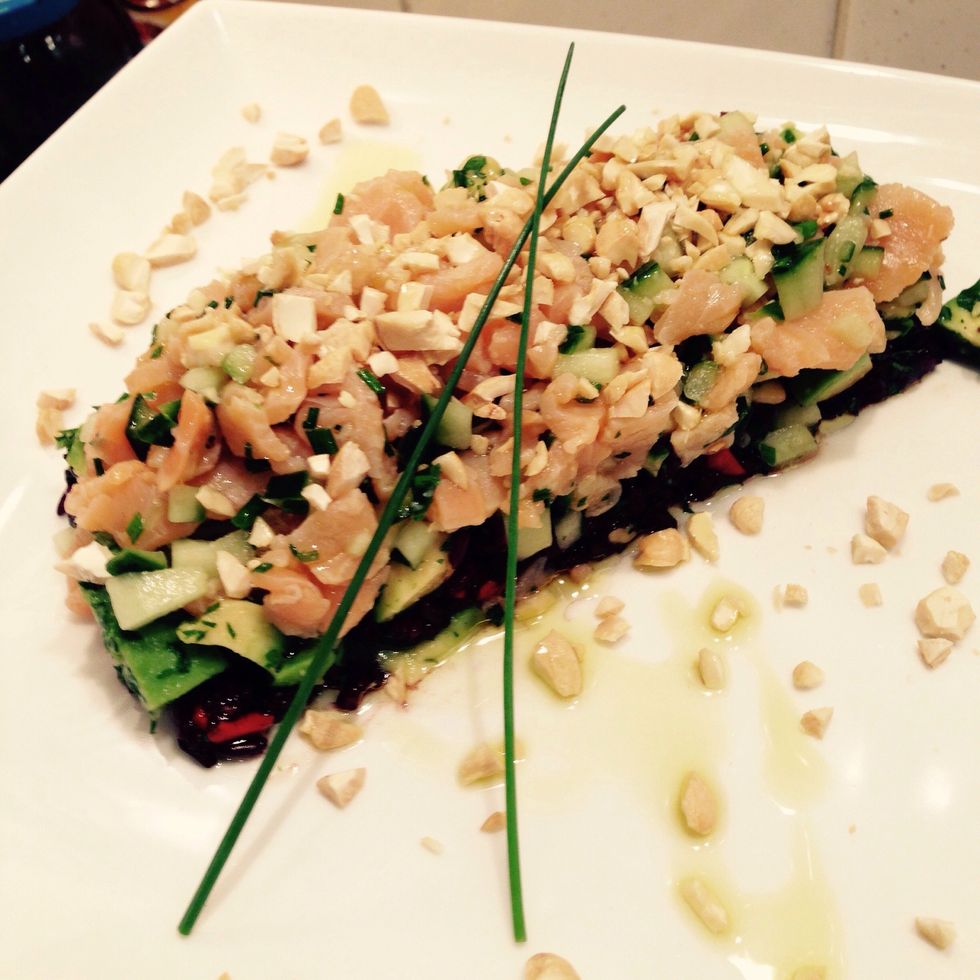 Add the granola and a drizzle of olive oil. Garnish with chives. Enjoy!
100.0g Smoked salmon
1/2 Avocado
40.0g Black rice
1/8 Onion
1/8 Cucumber
1/4bnch Parsley
1.0 Garlic clove
20.0g Cashews
1.0 Sweet pepper tip
1.0 Lemon
Chives
Black Pepper
Chili
Olive oil
Gioele Nunziatini
Italian born and raised, I moved abroad to pursue a career in engineering. Cooking is what brings me back to my origins, to the flavors of my parents' farm.