Try this easy peezy Smoked Salmon recipe for the Fall!
12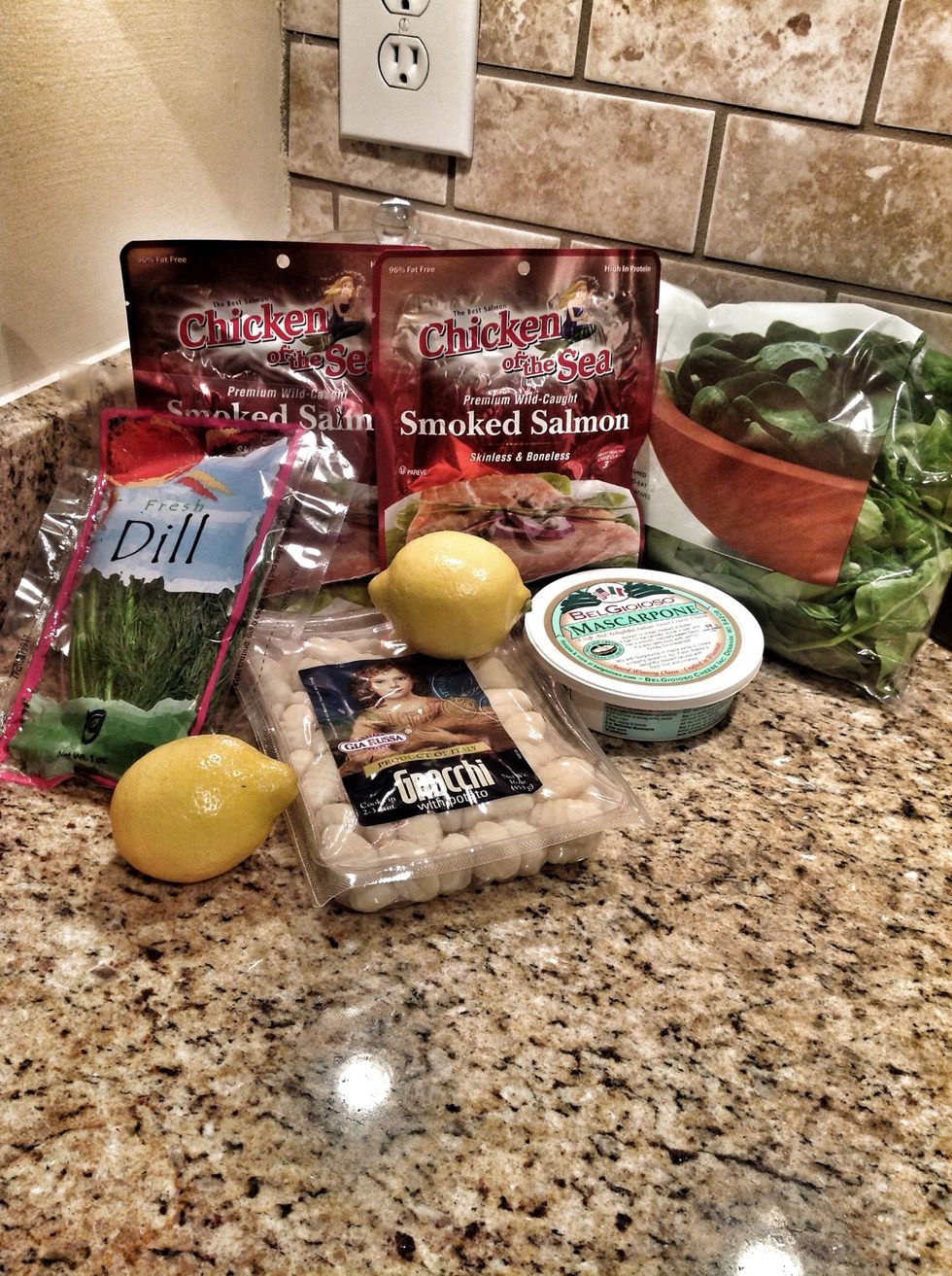 All of my ingredients!
Bring a pot of water to a boil.
Preheat oven broiler on high setting.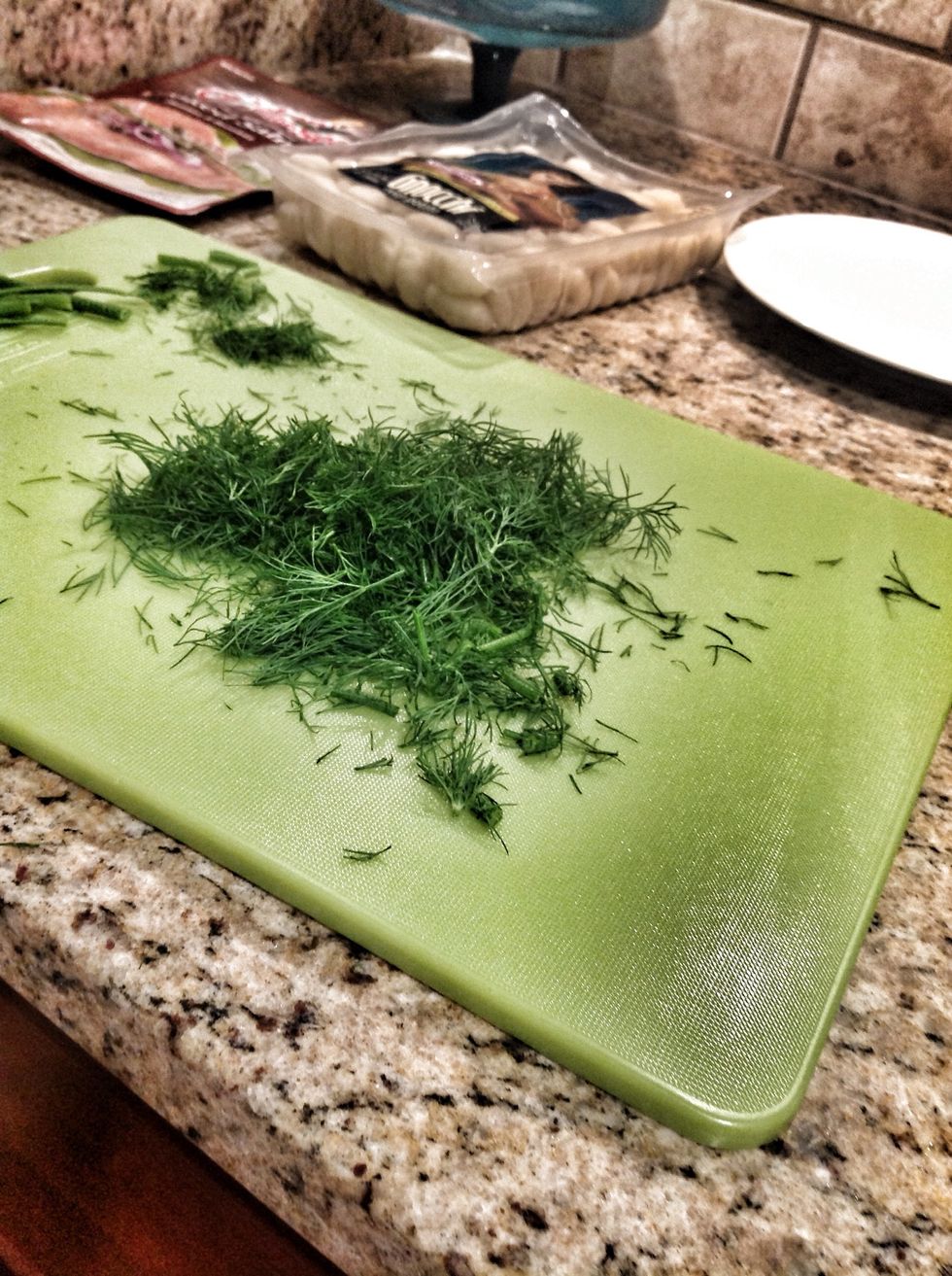 While water is boiling chop up the dill to your liking. I like mine with less stems and chopped finely.
Over medium heat, add marscapone cheese to a sauce pan for it to begin to heat slowly (it will look like butter), then fork flake salmon into melting marscapone cheese.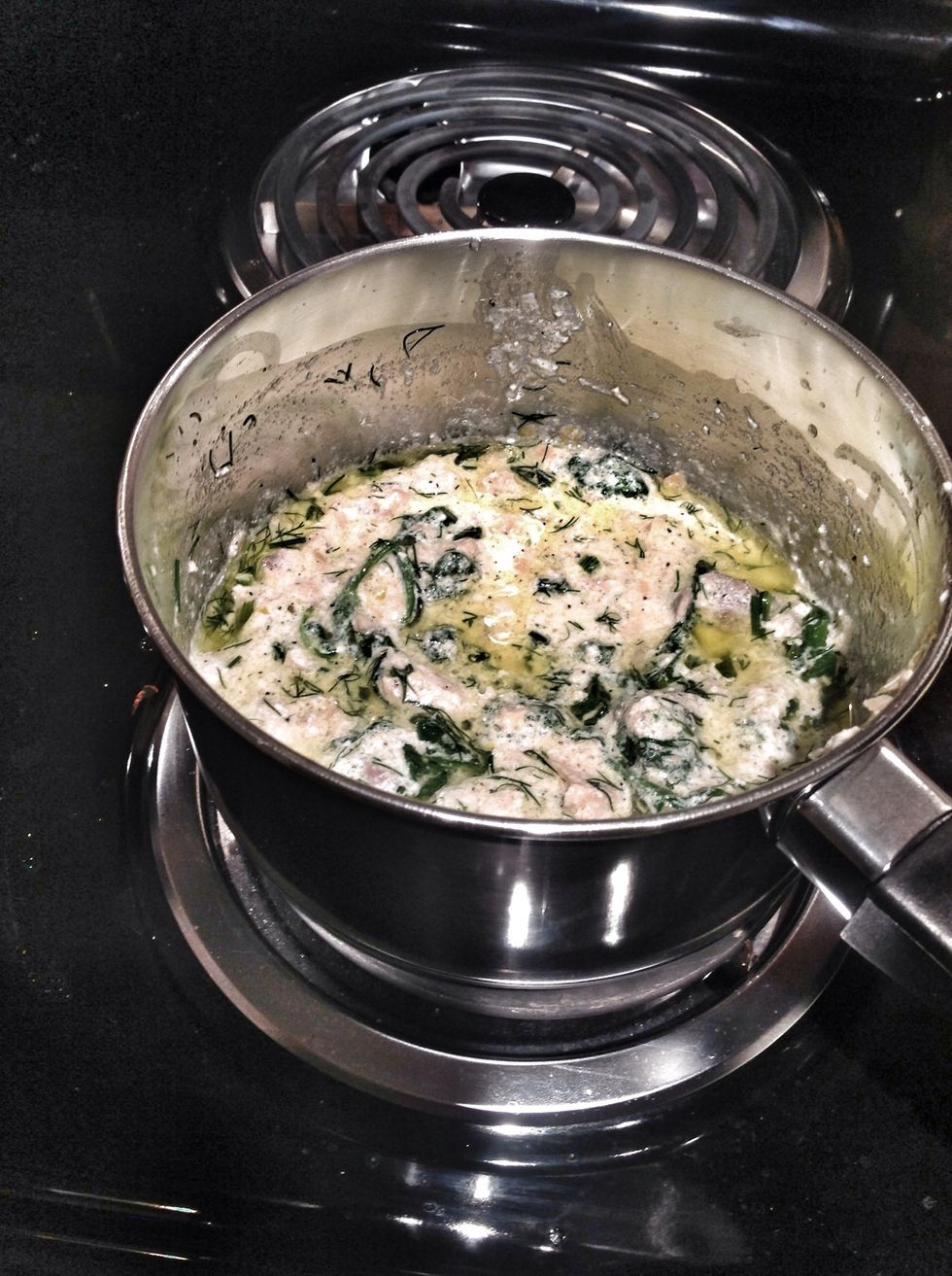 Add dill and a few handfuls of spinach to the smoked salmon and cheese mixture. Add 1 tablespoon of lemon zest and then the juice of the lemon. Mix well and heat thoroughly for about 2 minutes.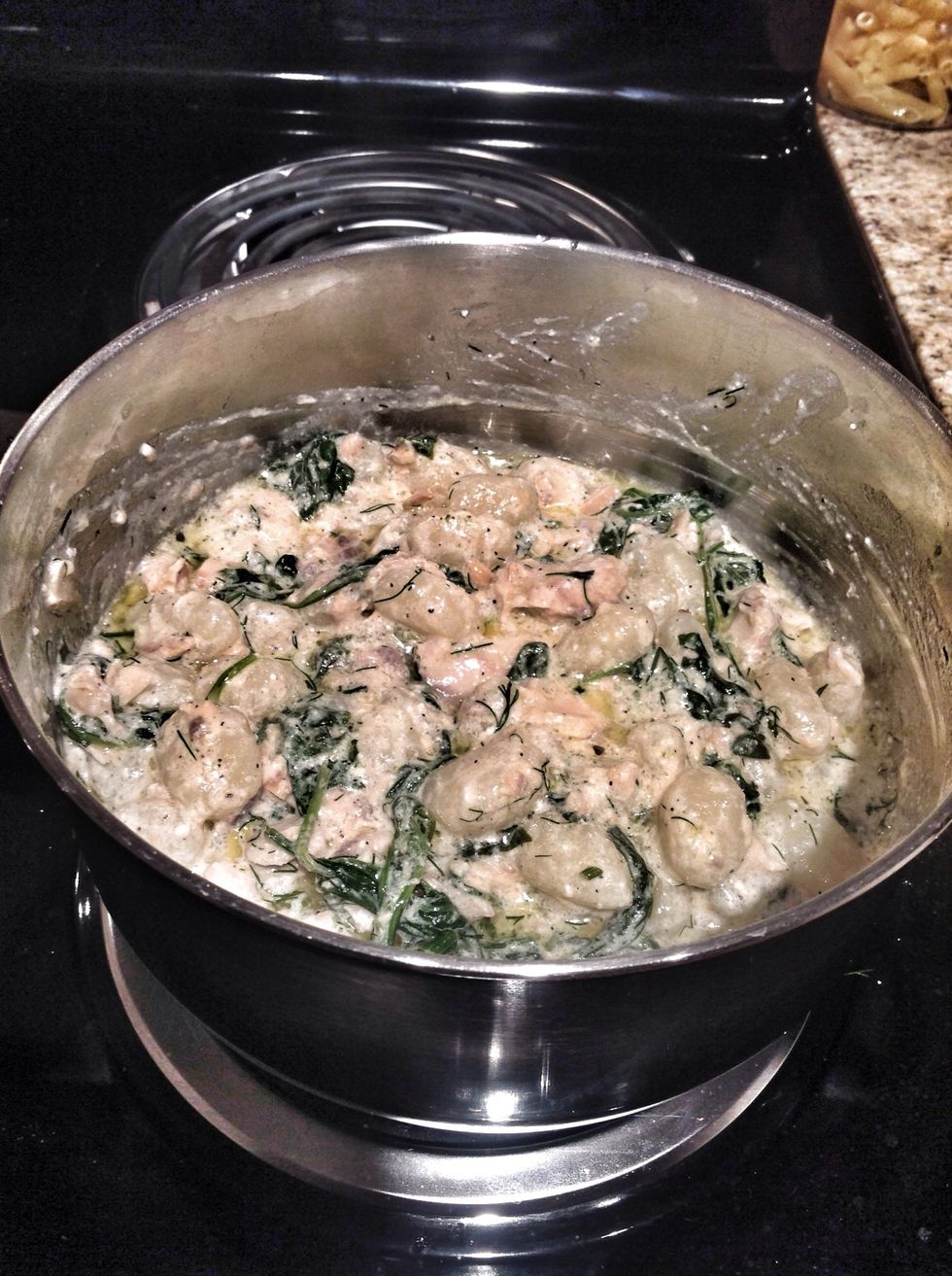 Add your gnocchi to the mixture and mix well.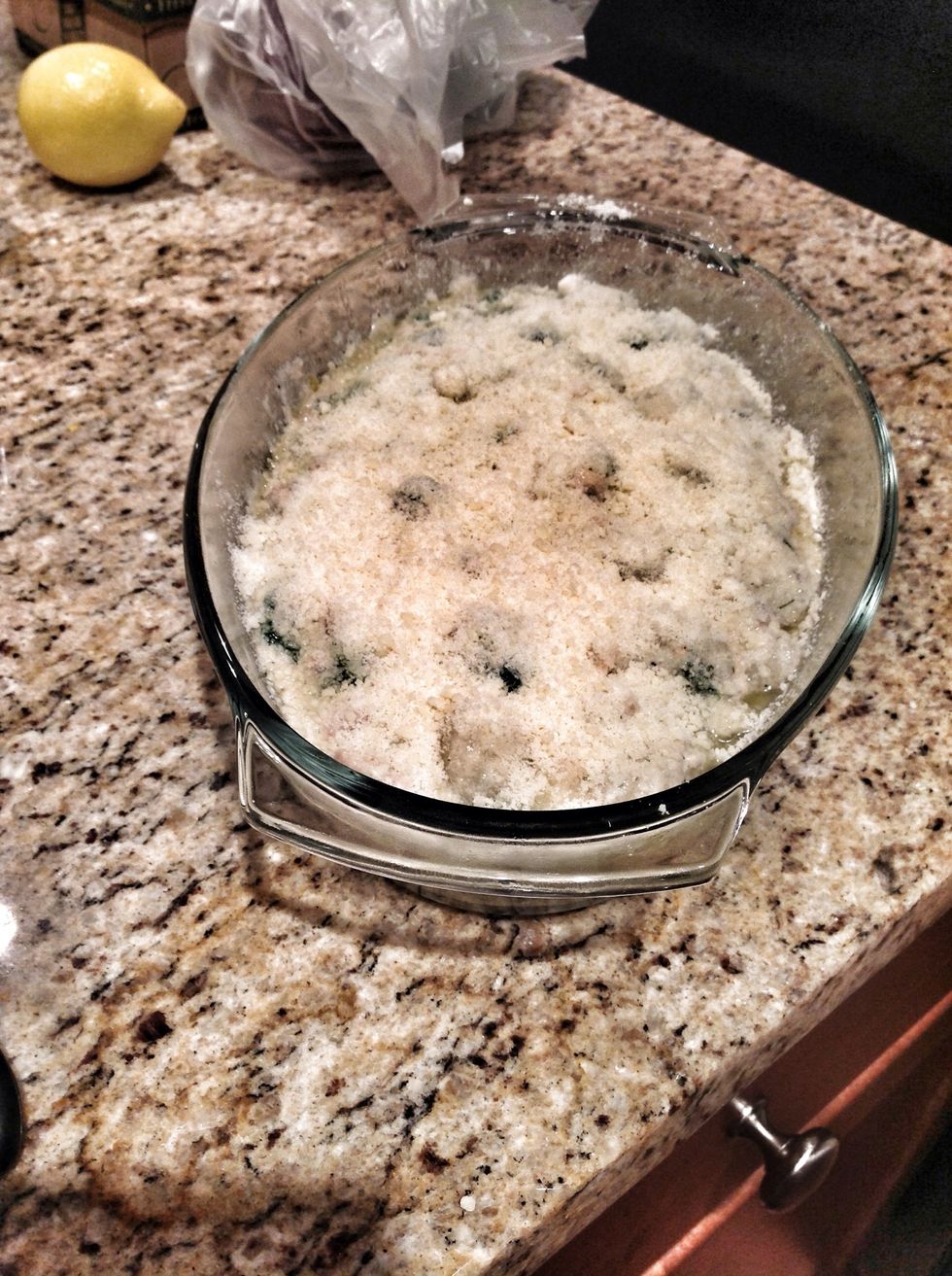 Pour mixture into baking dish and cover with Parmesan cheese.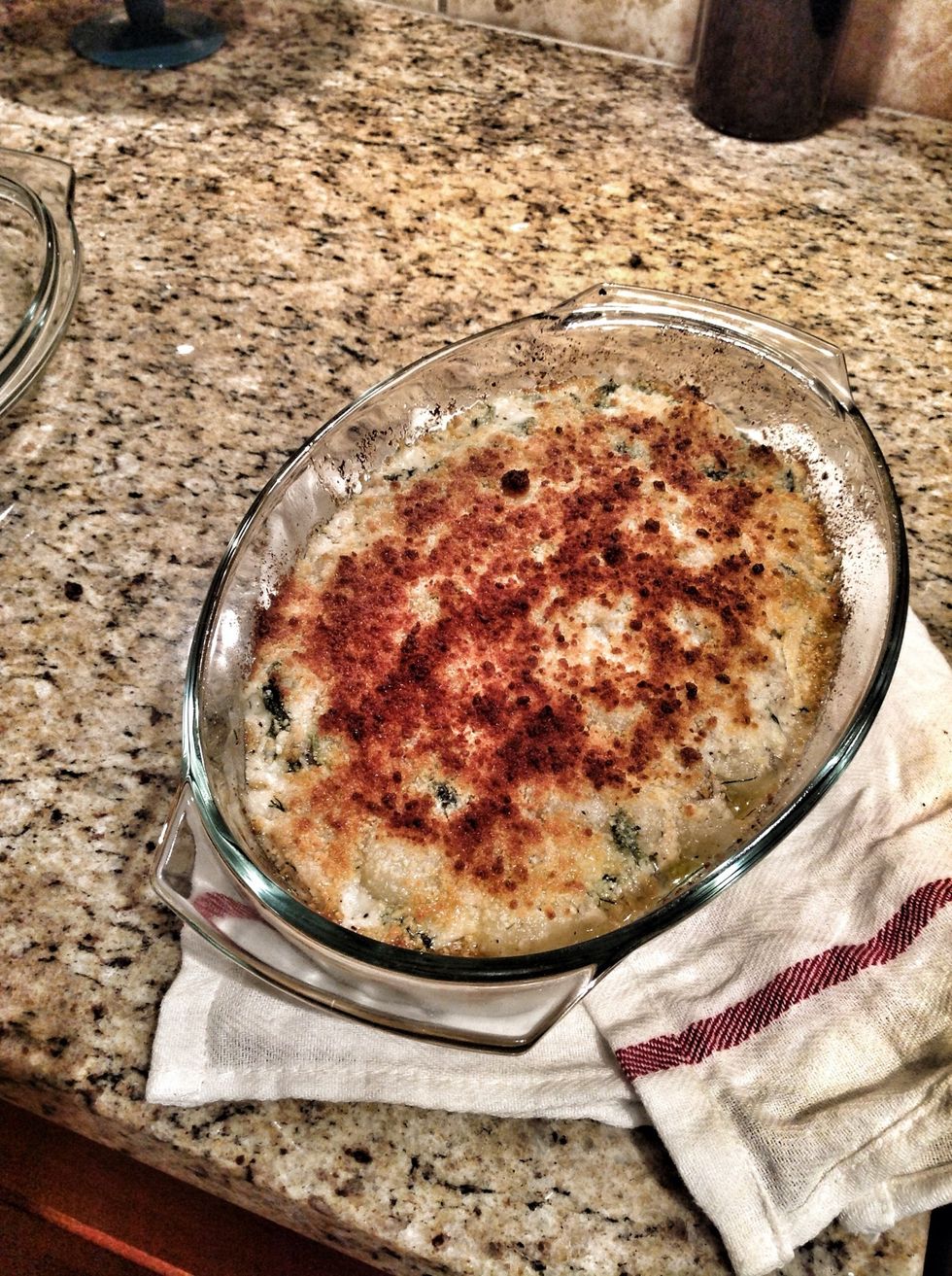 Broil on high setting for 5 to 7 minutes or until golden brown.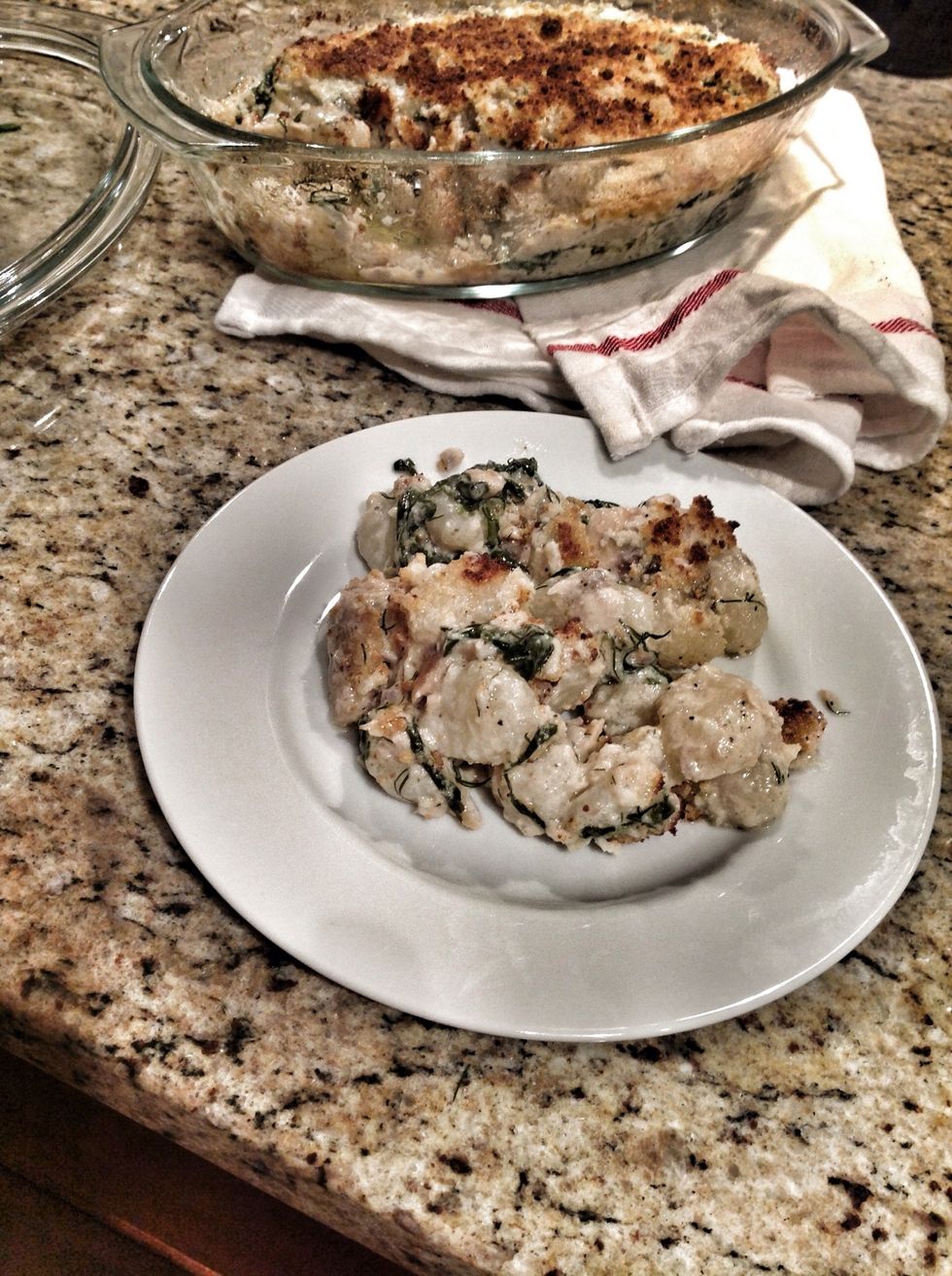 Enjoy!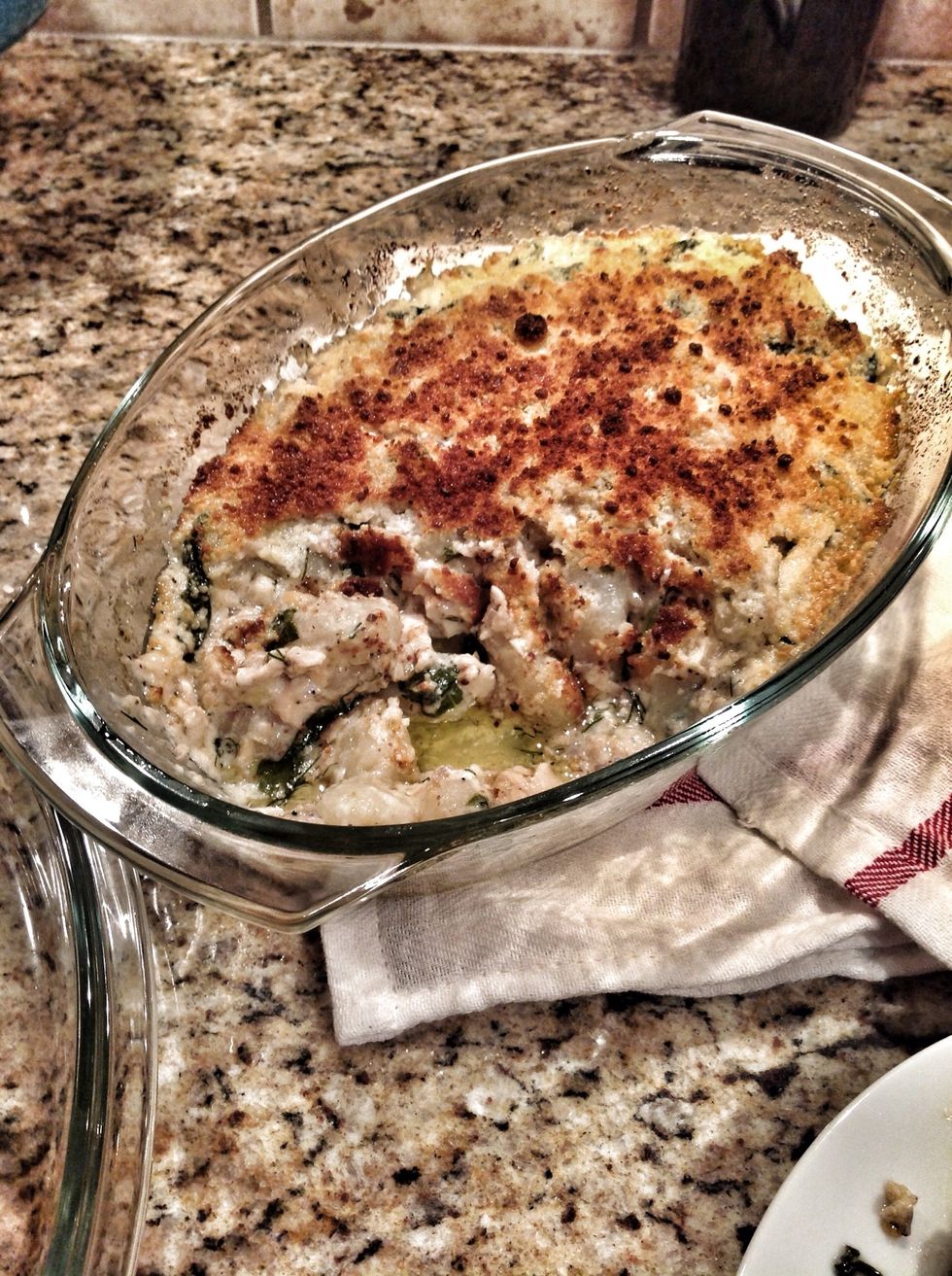 So delicious!!
8.0oz Smoke Salmon
16.0oz Gnocchi
1.0 Lemon
1.0oz Fresh Dill
8.0oz Marscapone Cheese
3.0bnch Fresh Spinach
0.0c Parmesan cheese
Salt and Freshly ground pepper