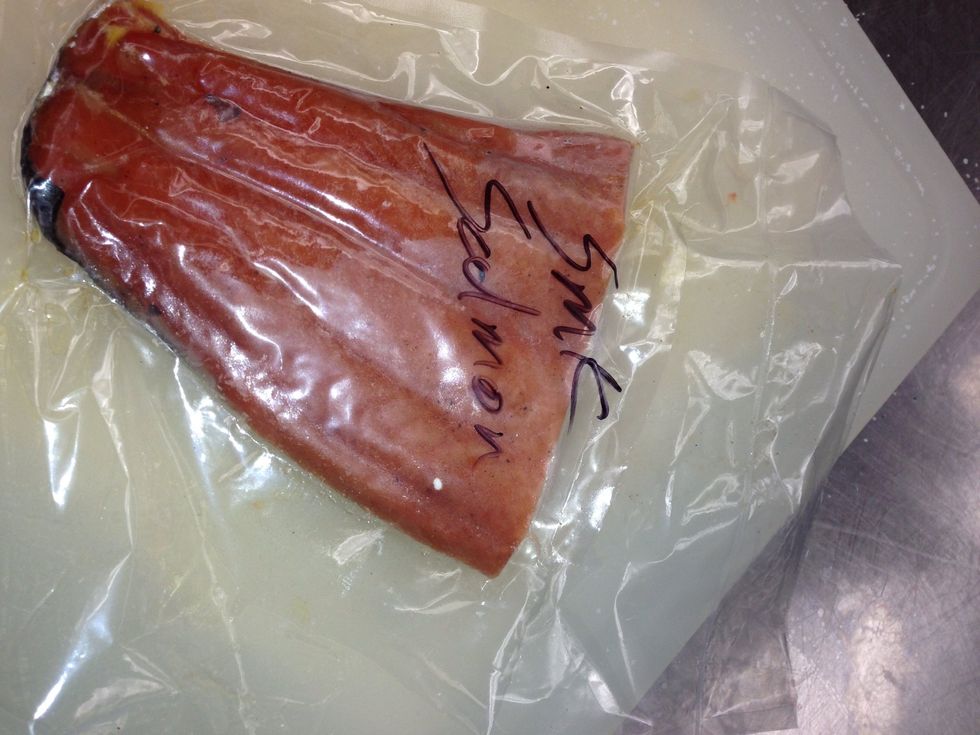 The first step is to freeze a chink of smoke salmon.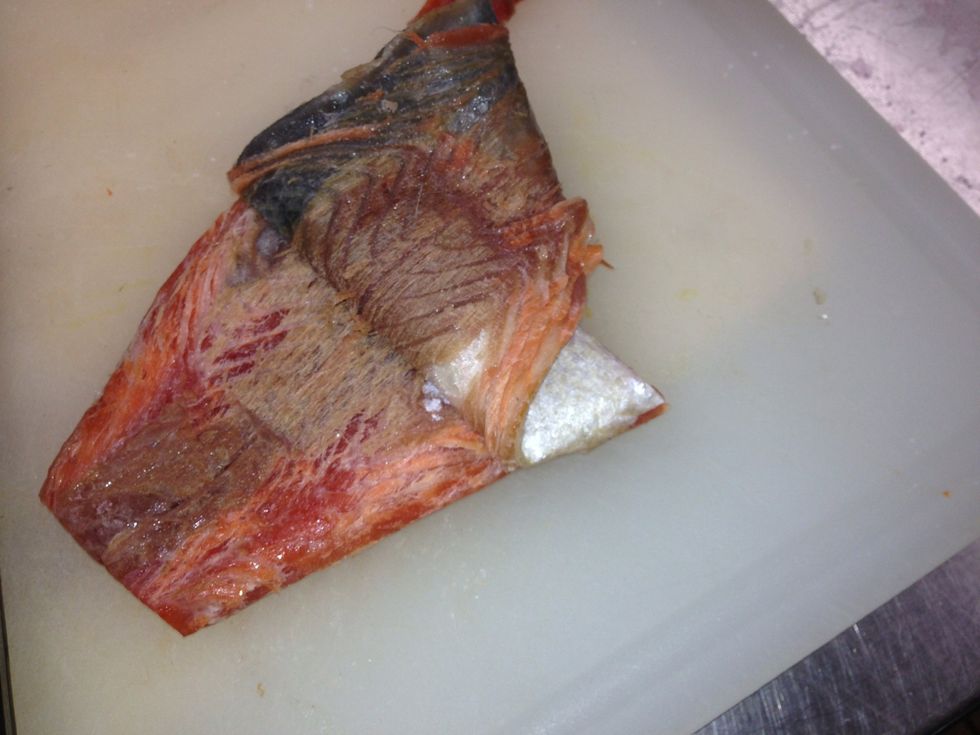 Peel the skin off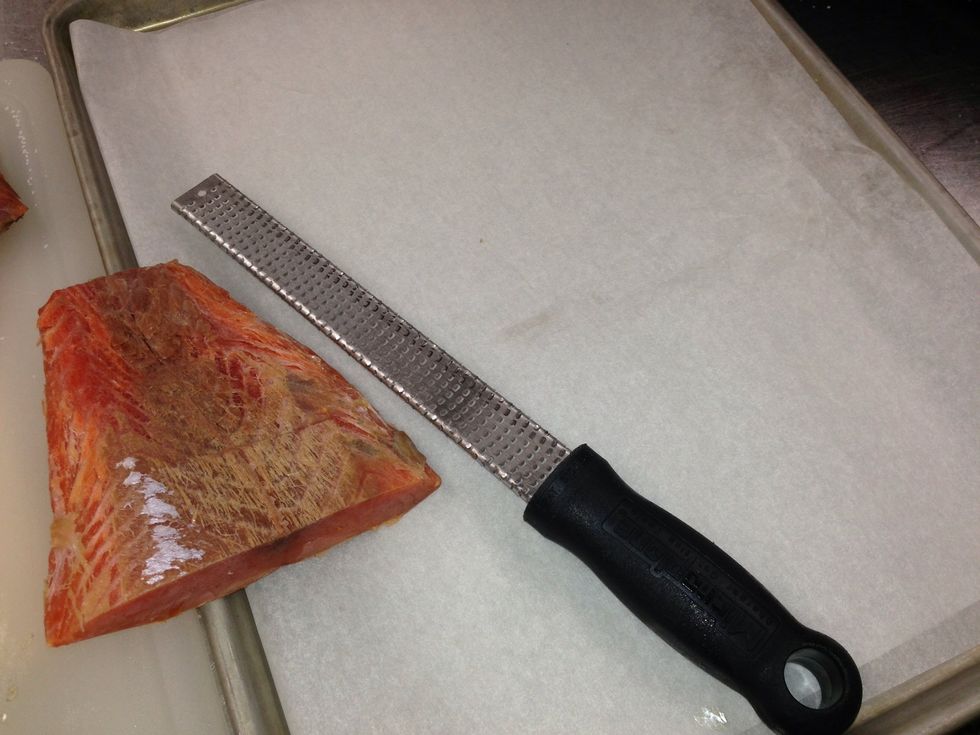 Time to start grating!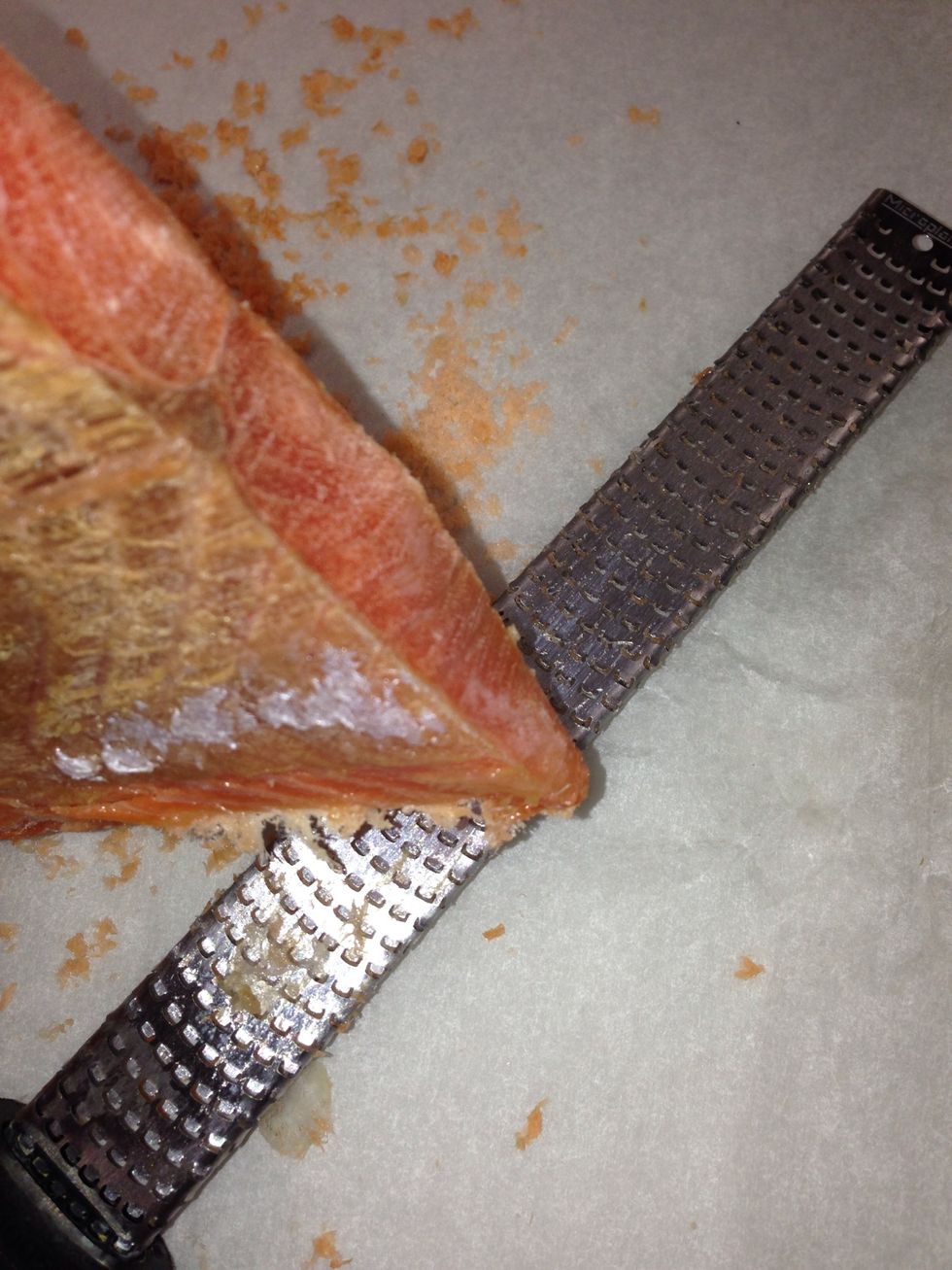 You may need to clean your Microplane a few times if it gets gunked up.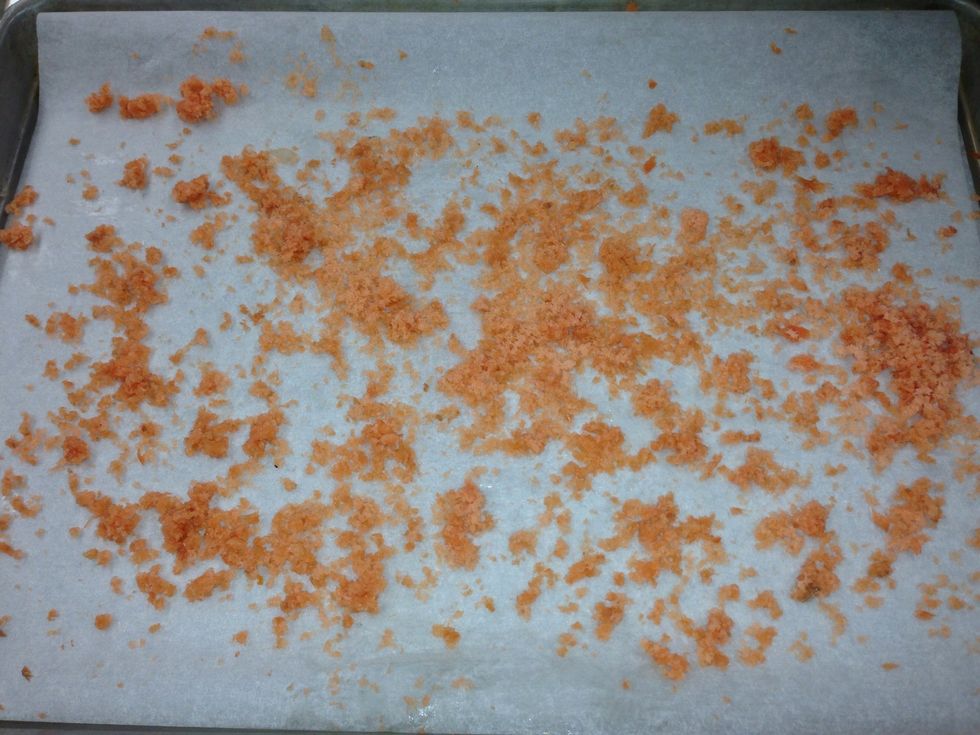 Try to spread the grated salmon out as best you can.
120F (49C) in the Alto-Shaam holding cabinet overnight.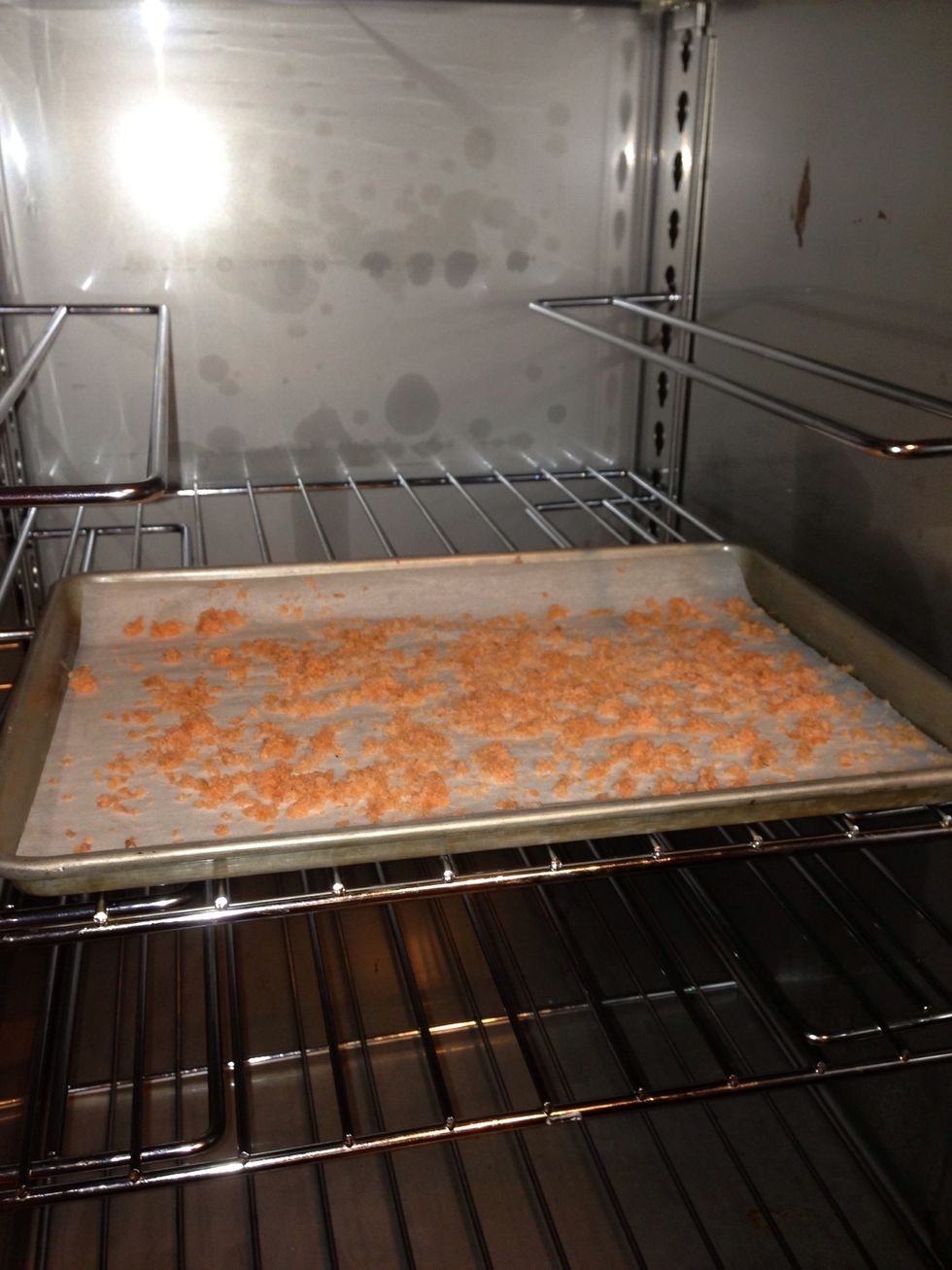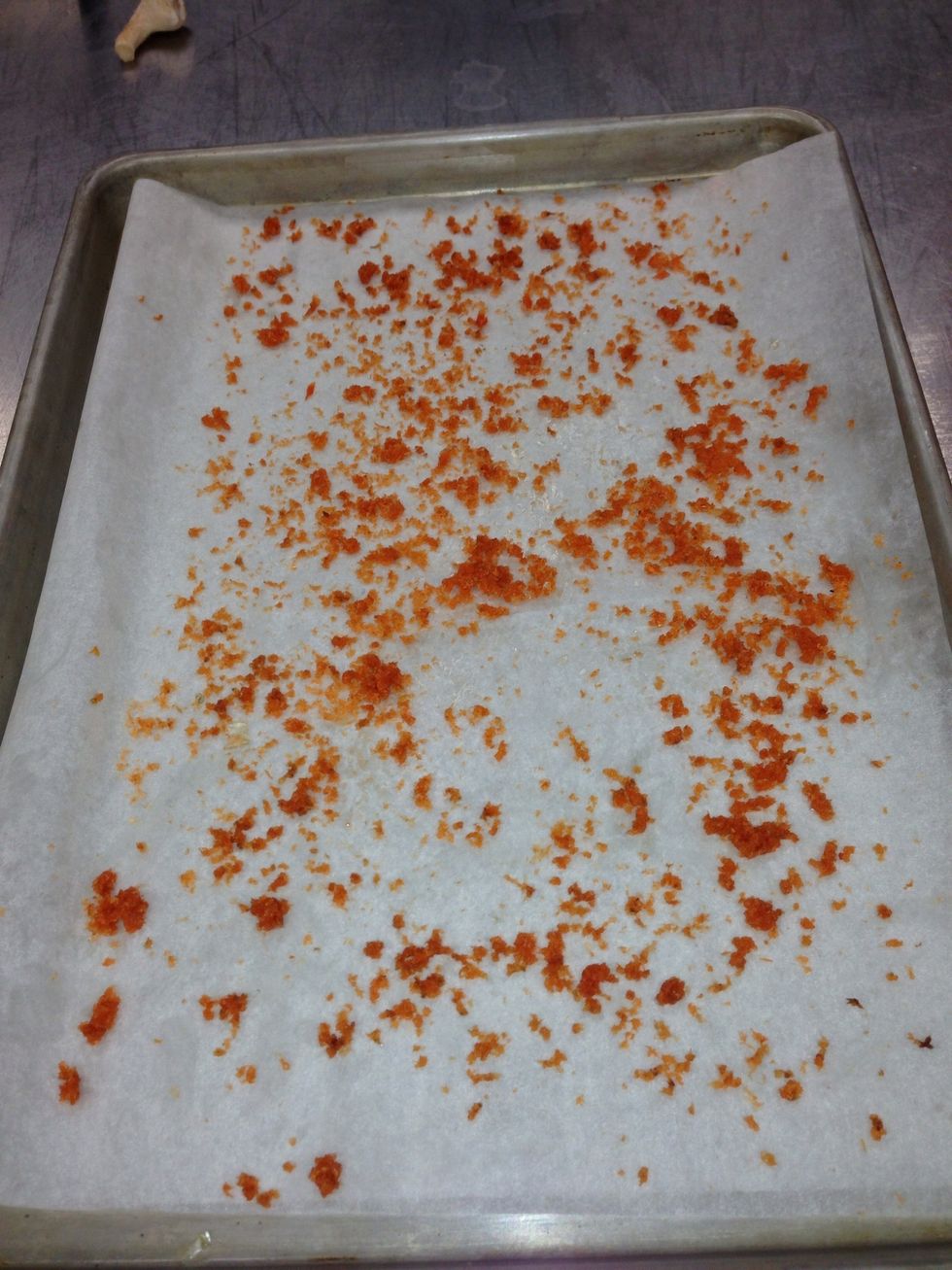 In the morning it is nice and crunchy. Enjoy!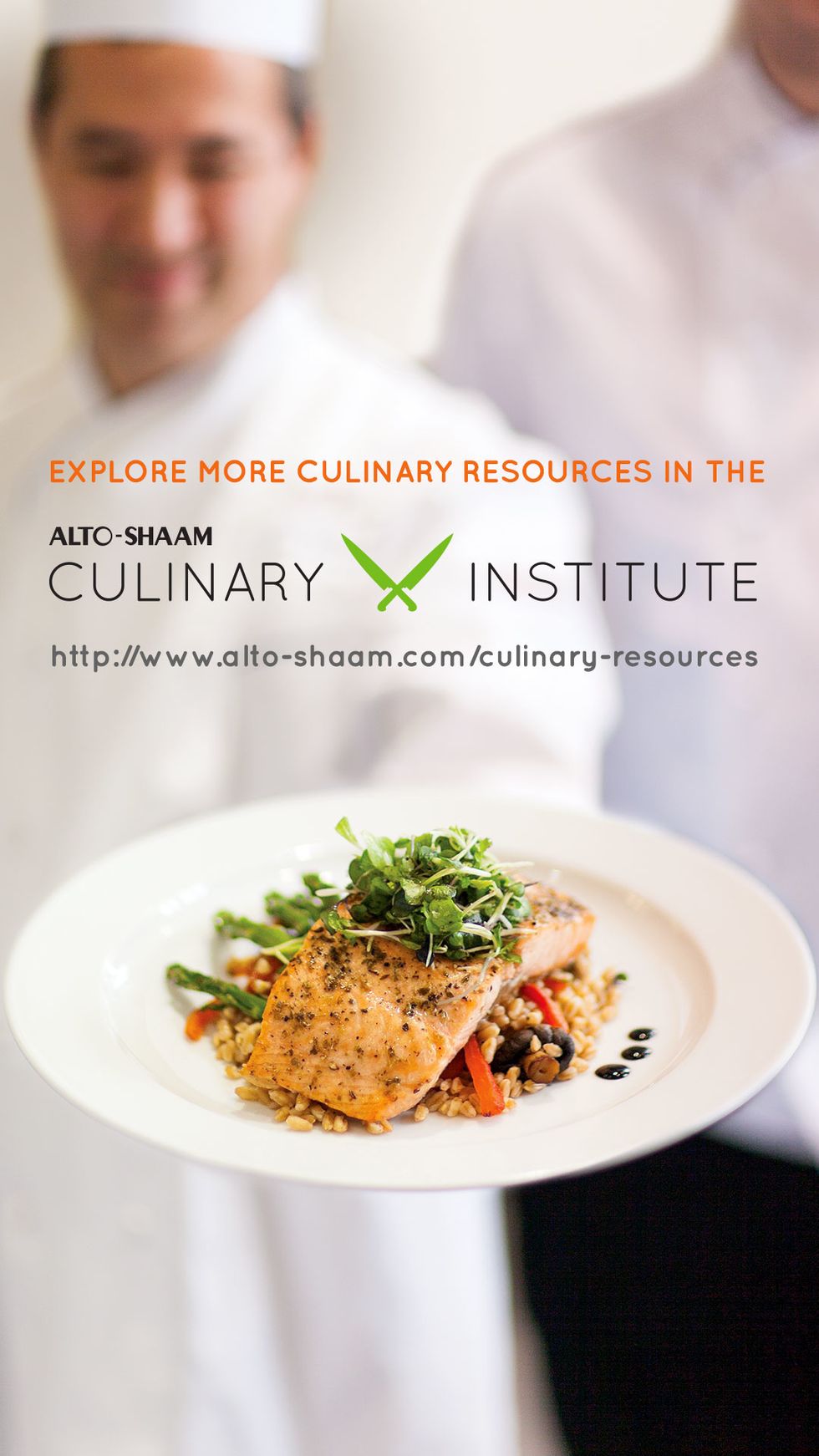 Smoked Salmon
A Microplane
A sheet pan
Parchment paper
An Alto-Shaam holding cabinet