How to make smoked pork ribs with the best bbq sauce
My husband makers THE best pork ribs and I think the secret is his premier NON-tomato based molasses-mustard BBQ SAUCE GLAZE. I followed his every move to create this snap guide for you!
208
Dedicated to my husband, friend, high school sweetheart of 40 years who really makes great ribs!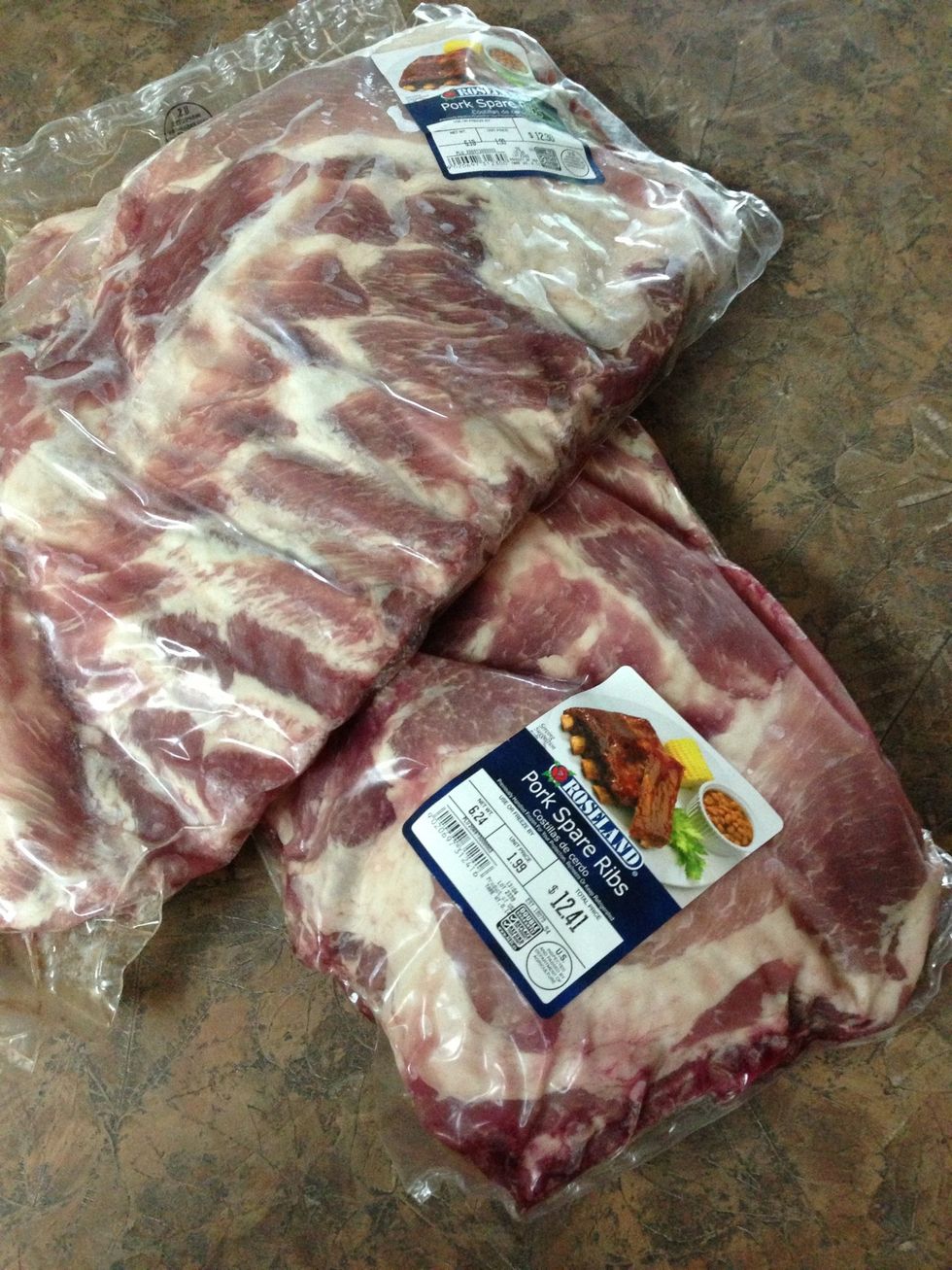 We're having company and making 12+ lbs of pork ribs and full batch of sauce. Leftover ribs freeze well and sauce keeps.
STEP 1 - SAUCE: make sauce first. It's a good idea to make it a day or more ahead and keep refrigerated. This unique sauce uses no tomato base. It's absolutely delicious!!!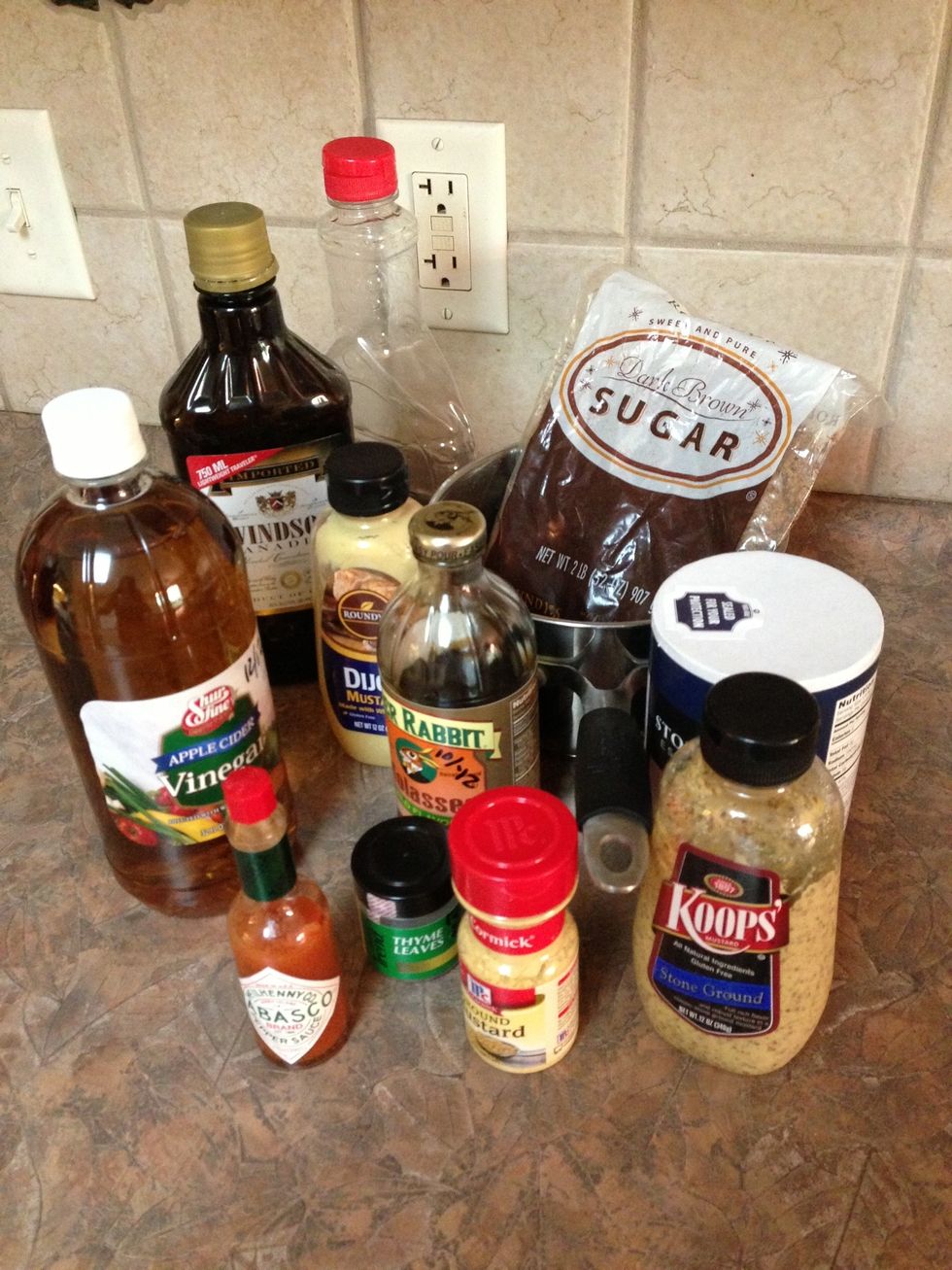 Gather ingredients and prepare sauce. Recipe makes 3 cups and any leftover stores well in refrigerator for future use.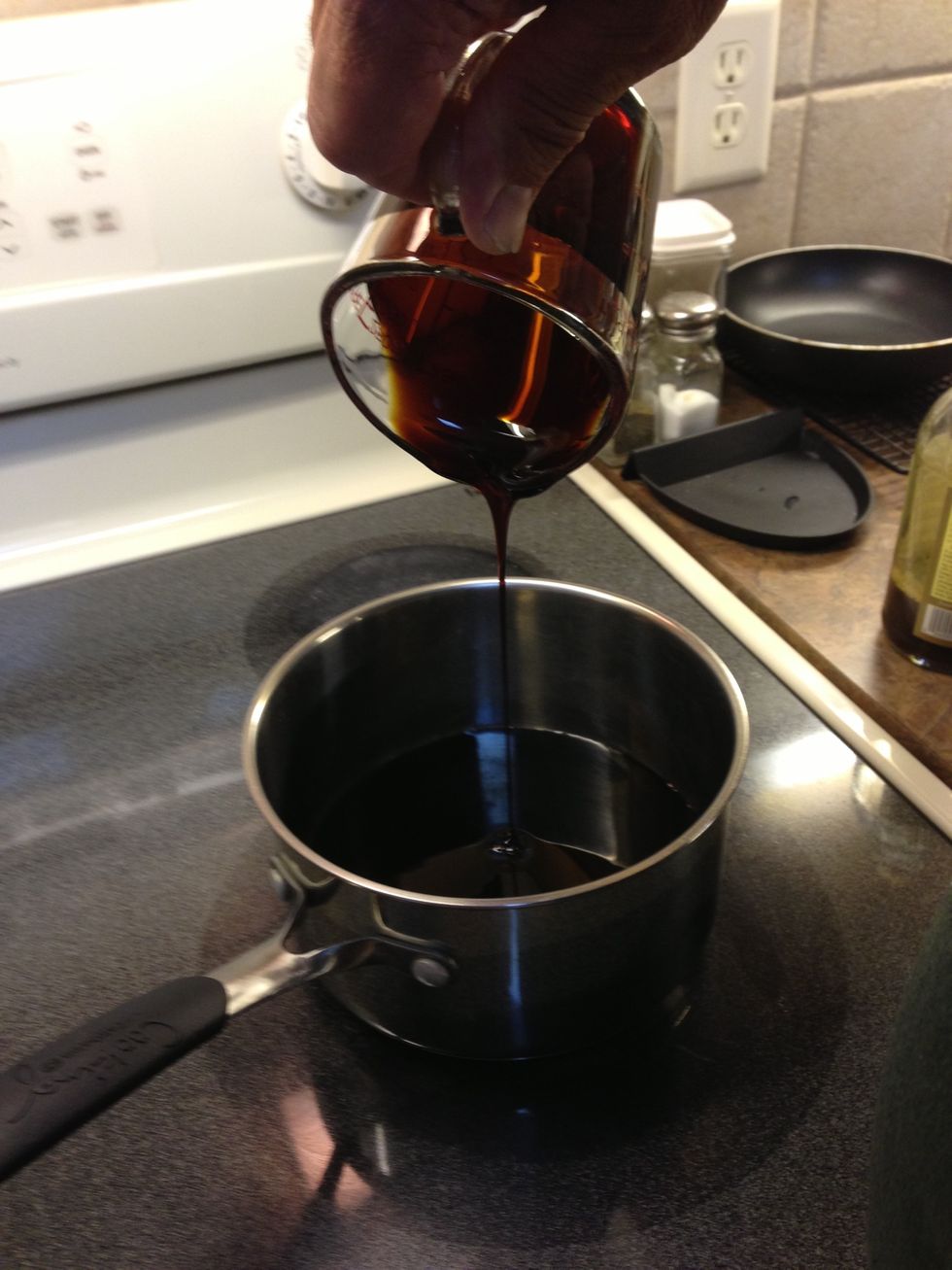 Use a non-aluminum saucepan to prepare sauce. It's nice to prepare sauce a day or two ahead and let it blend in refrigerator.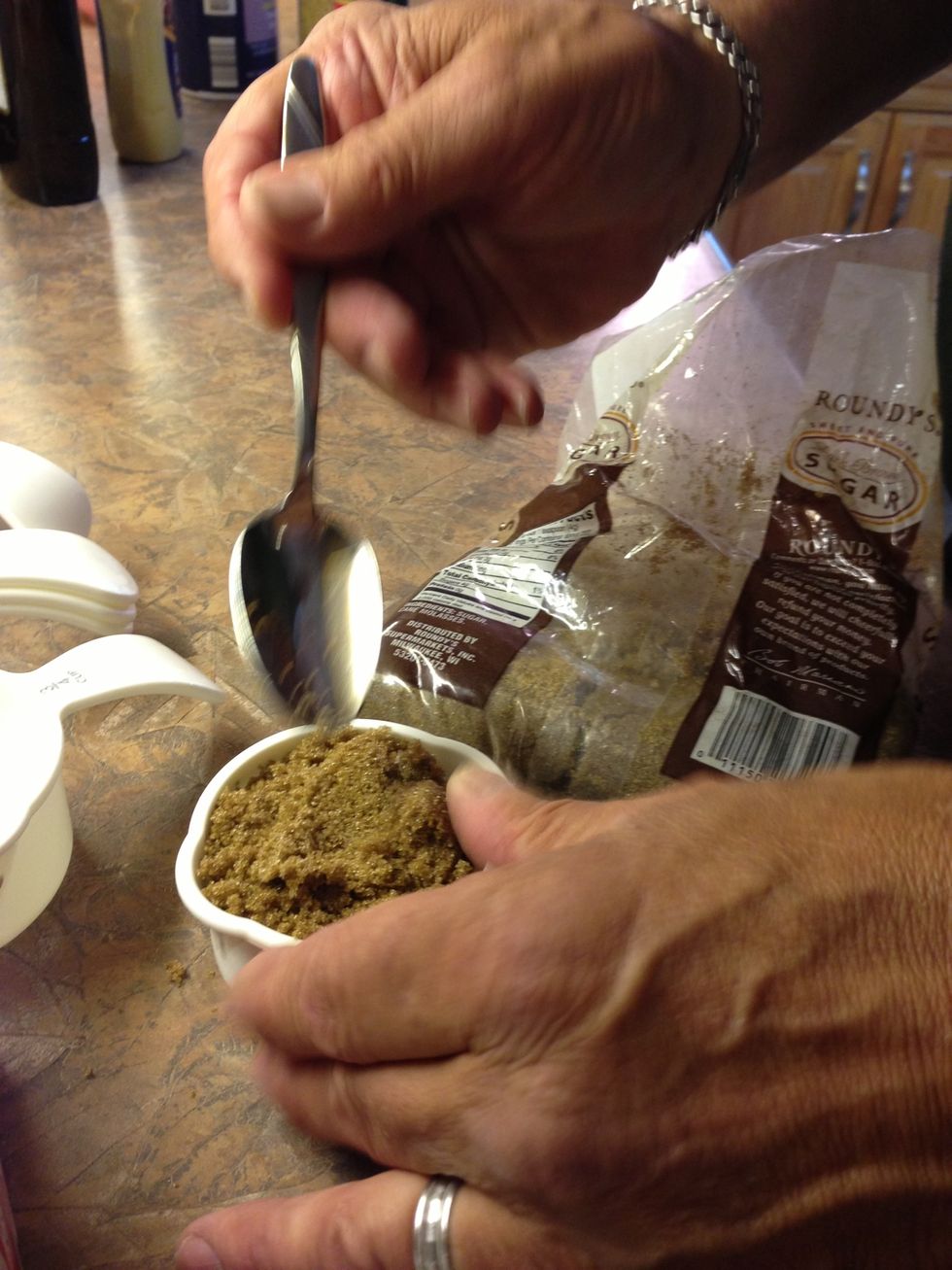 Measure dark brown sugar by packing.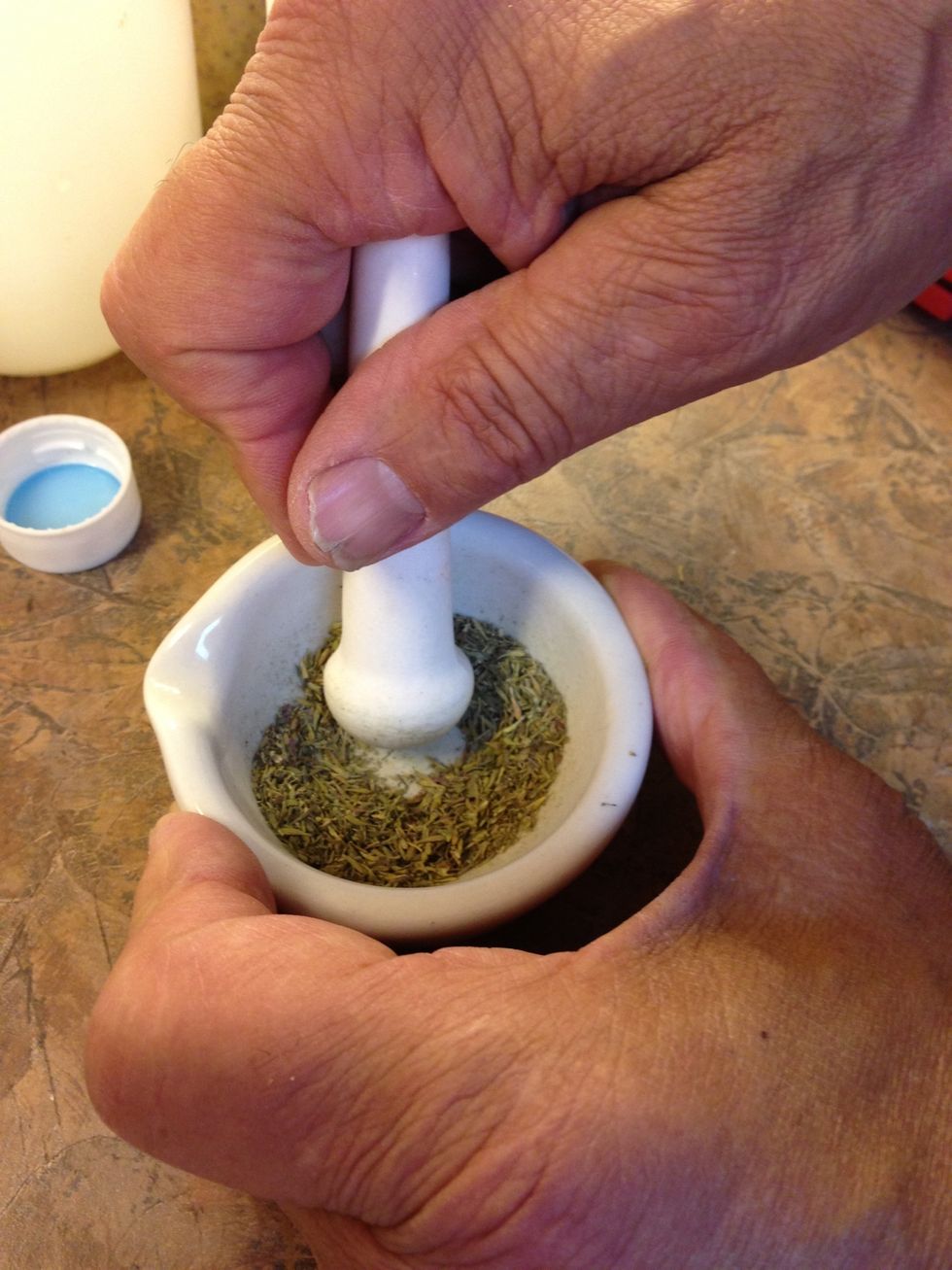 He likes to ground the Thyme leaves a bit further (optional).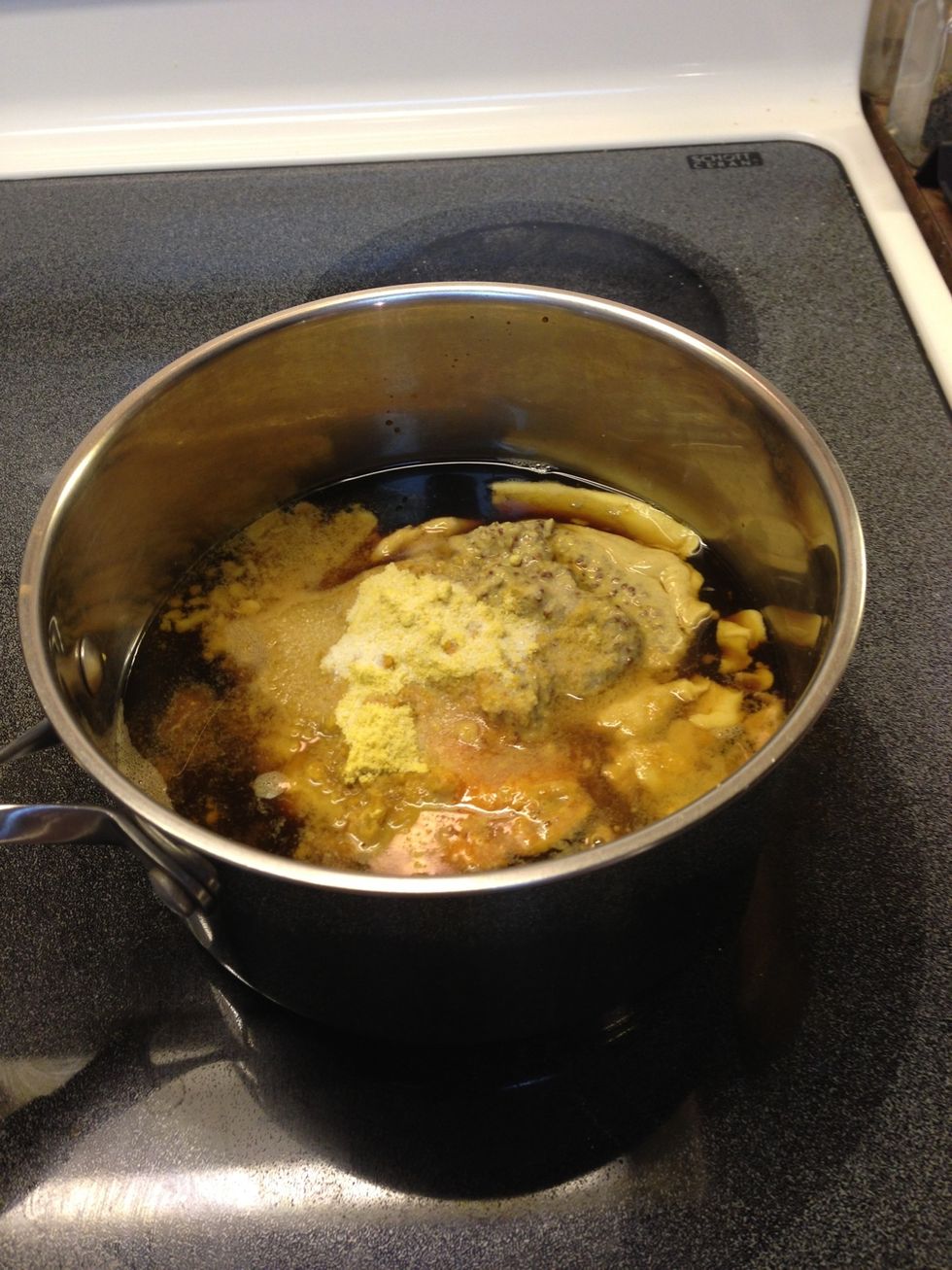 Measure sauce ingredients into saucepan except whiskey which is added toward the end...
SAUCE VARIATIONS: Phil makes his own maple syrup every spring & decided to use some as an ingredient. We're not a fan of hot sauce so we use 1 tsp. Tabasco. You can add more for more kick.
Stir in whiskey toward the end of the boiling...
STEP 2 - PREPARING & BAKING RIBS: Baking, wrapped in foil assures ribs will be moist and cooked through without drying out. Smoking is the last step and then sauce is added.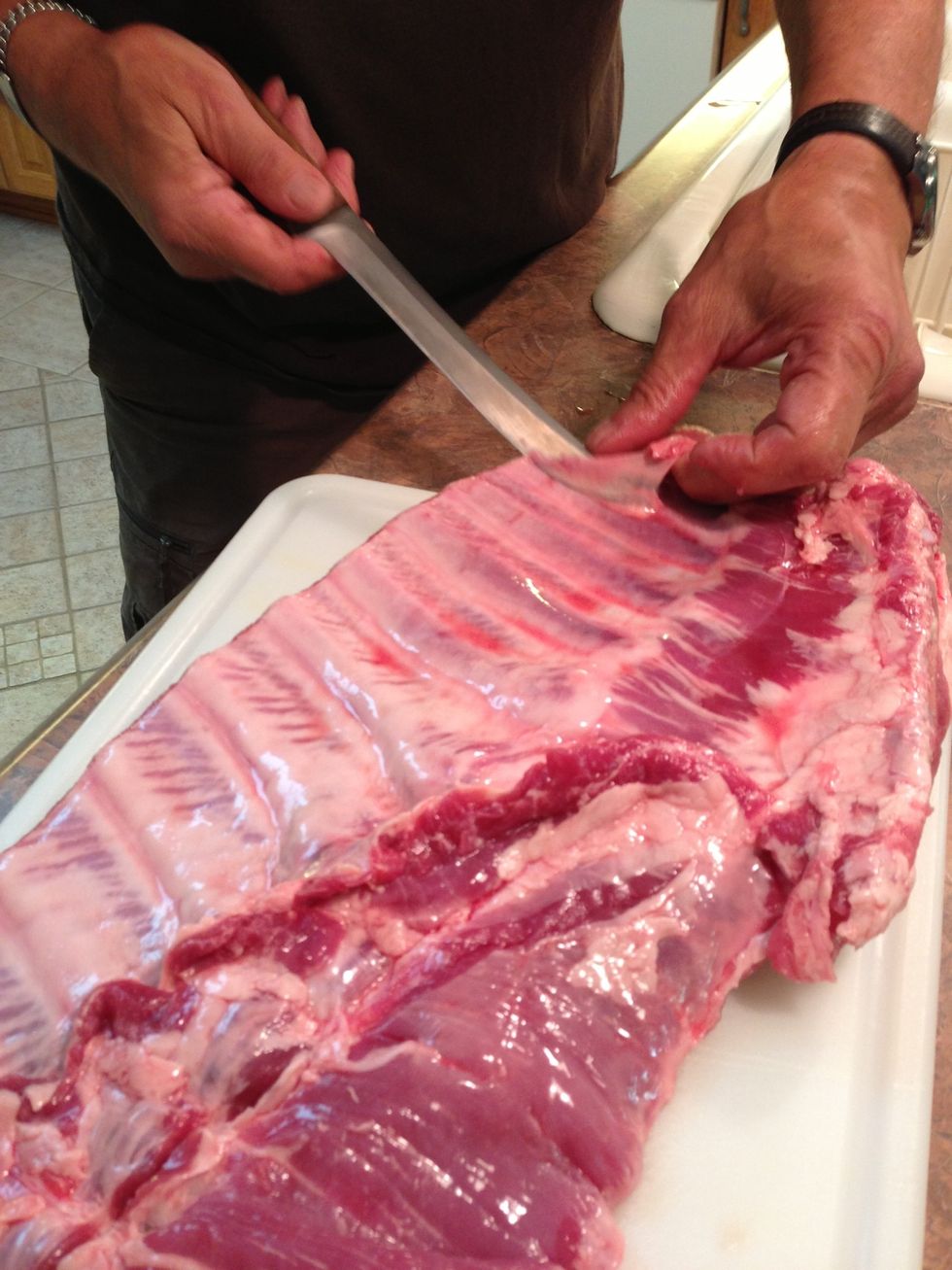 Phil prefers to remove the silver skin from the ribs prior to baking. You can Google this as there is a lot of info on line pro and con to this step, plus instructions on how to remove.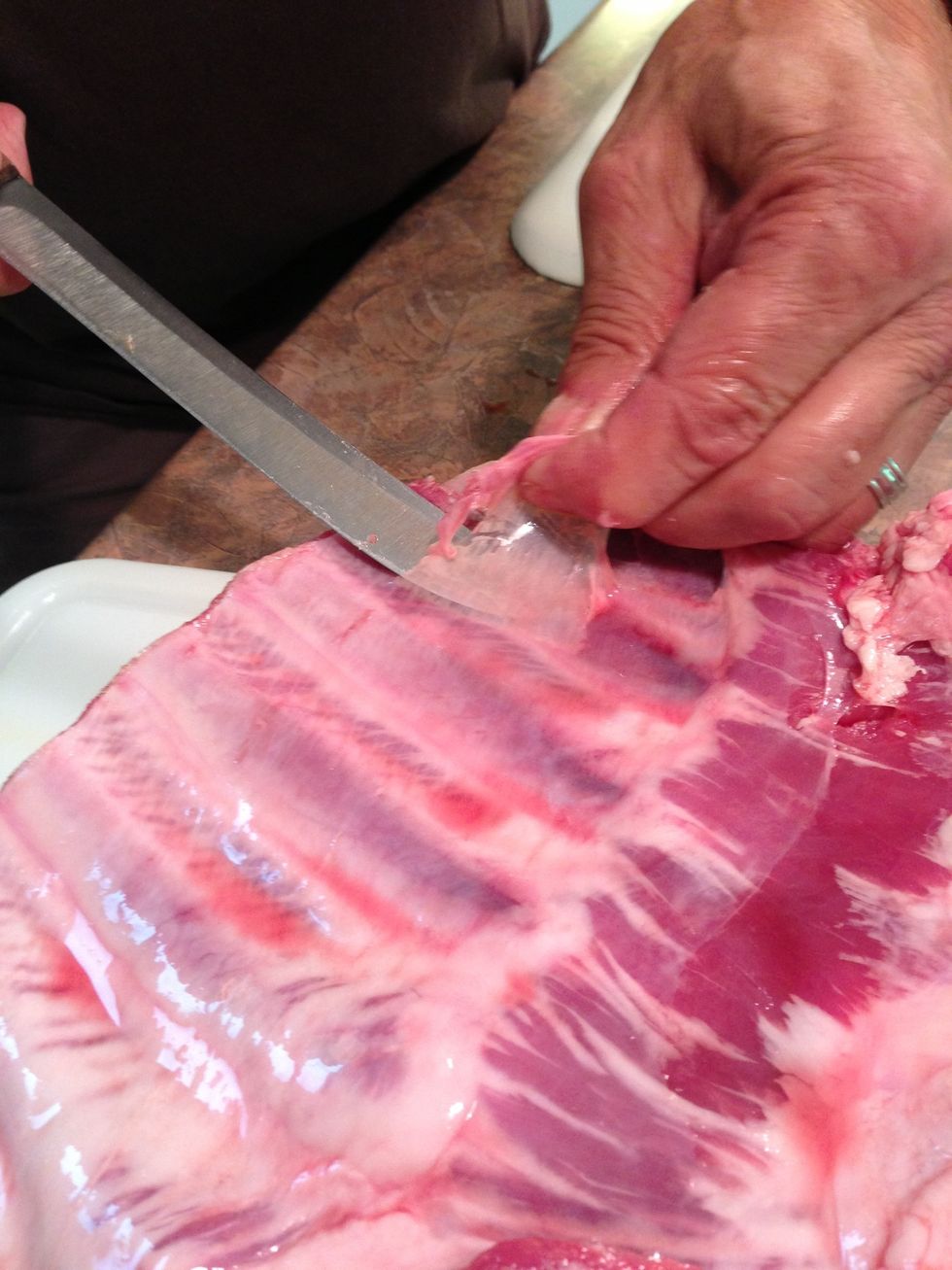 He uses a sharp knife and muscle to pull it away.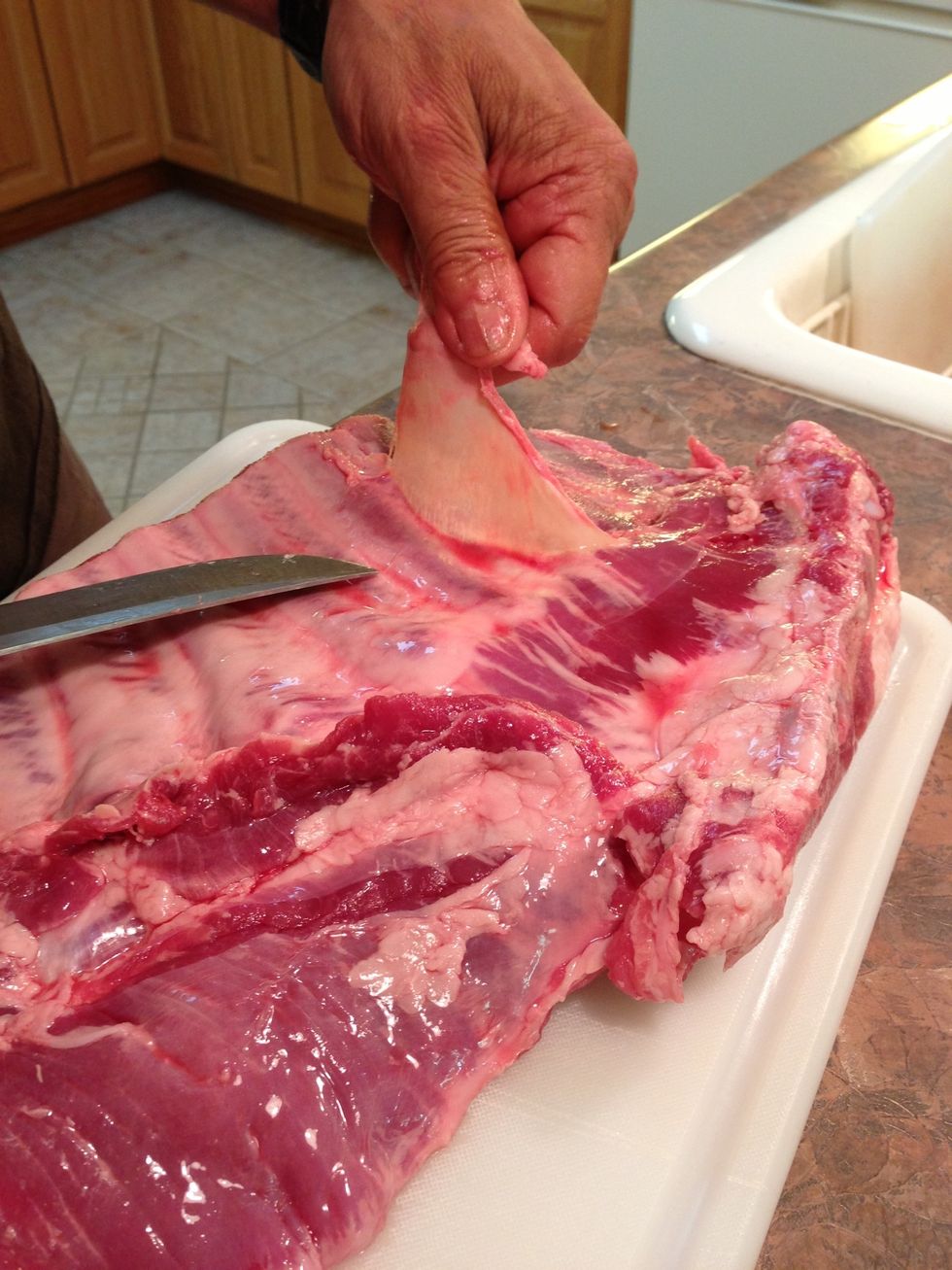 It pulls off hard.
Takes him about 10 minutes total.
Silver skin removed.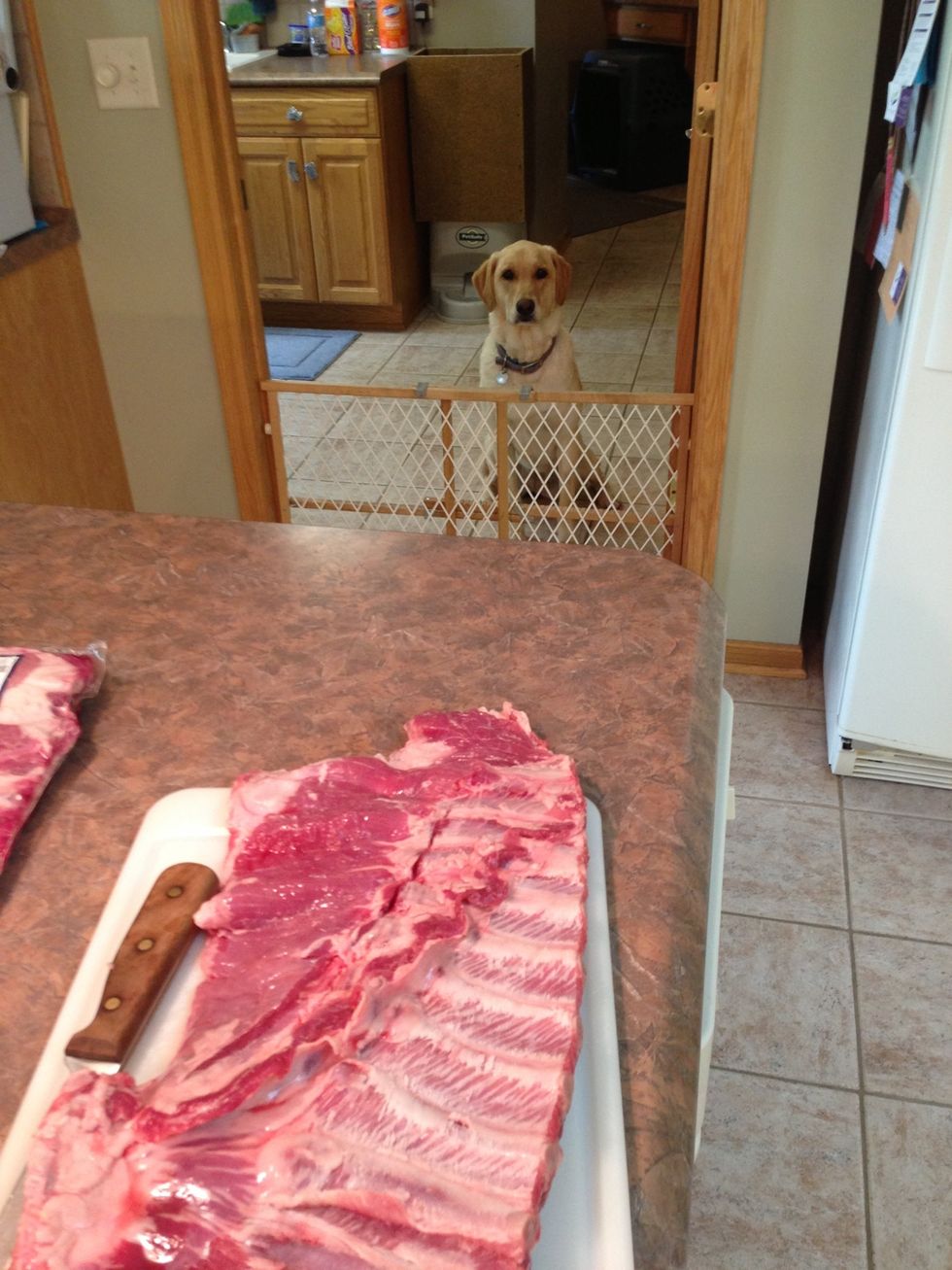 This is a step that requires Molly to wait behind her gate.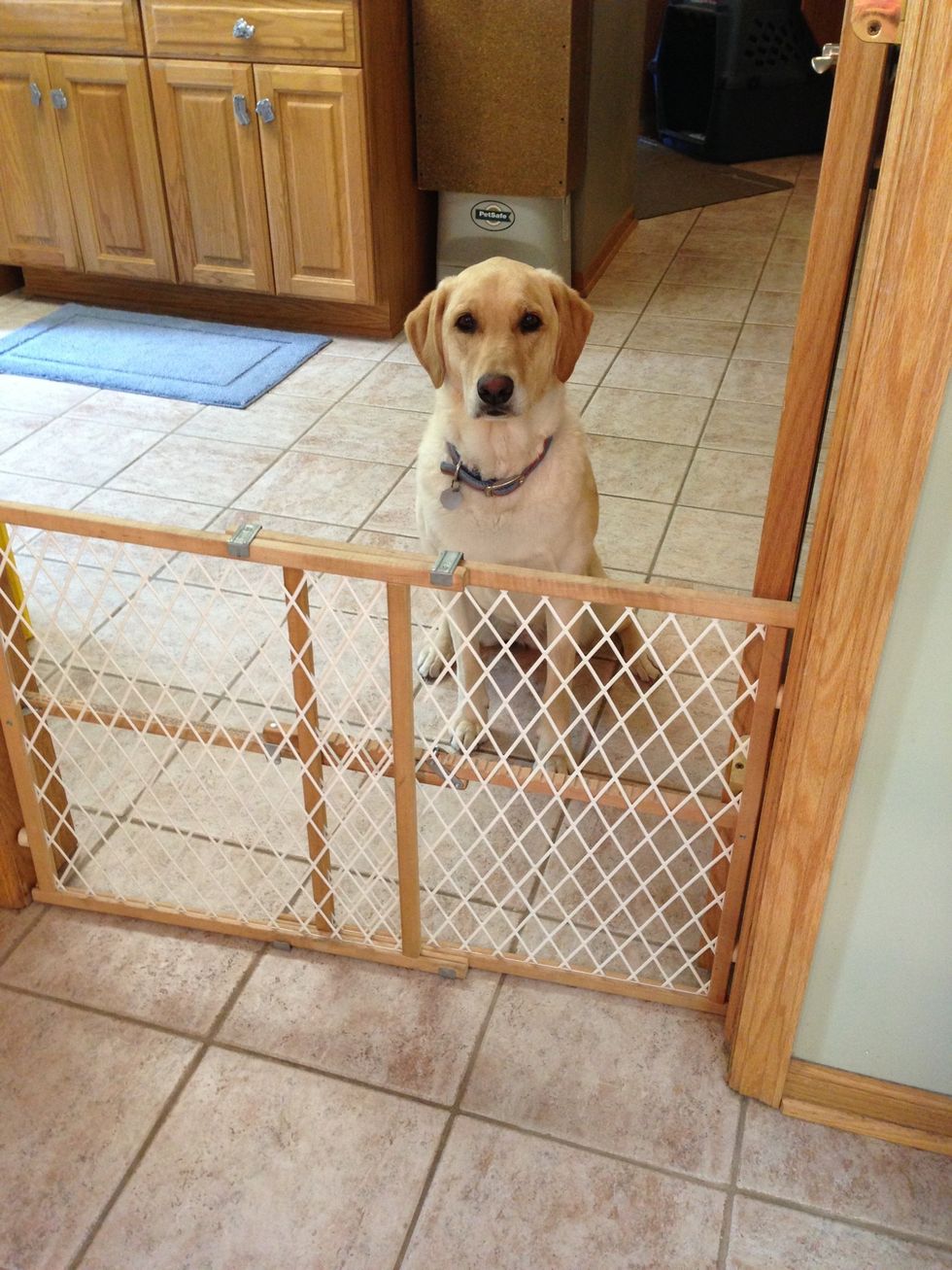 It's a sad, sad day when a dog is separated from so much meat.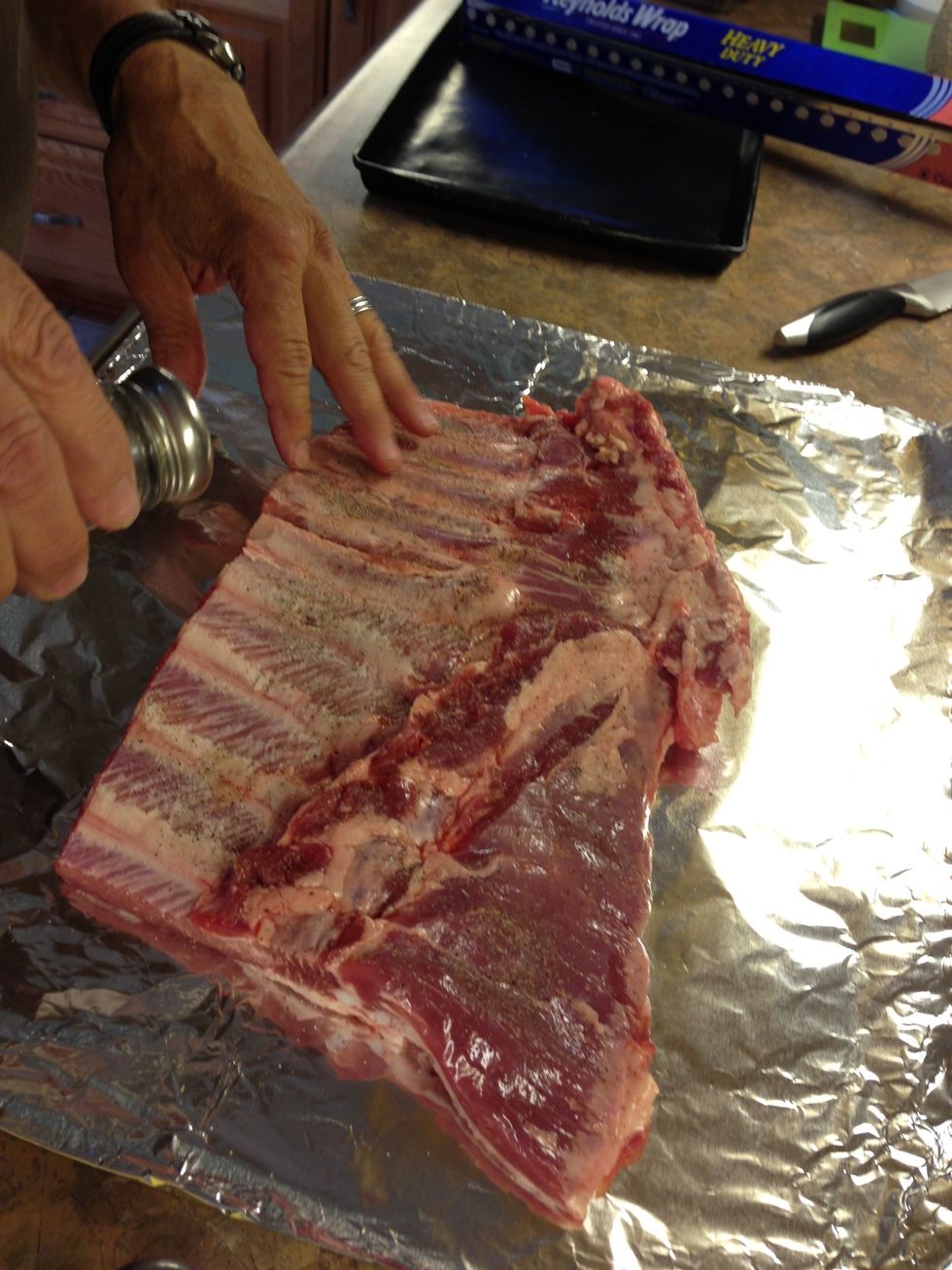 Generously salt and pepper both sides of ribs. With silver skin removed, seasonings are better able to get into the meat.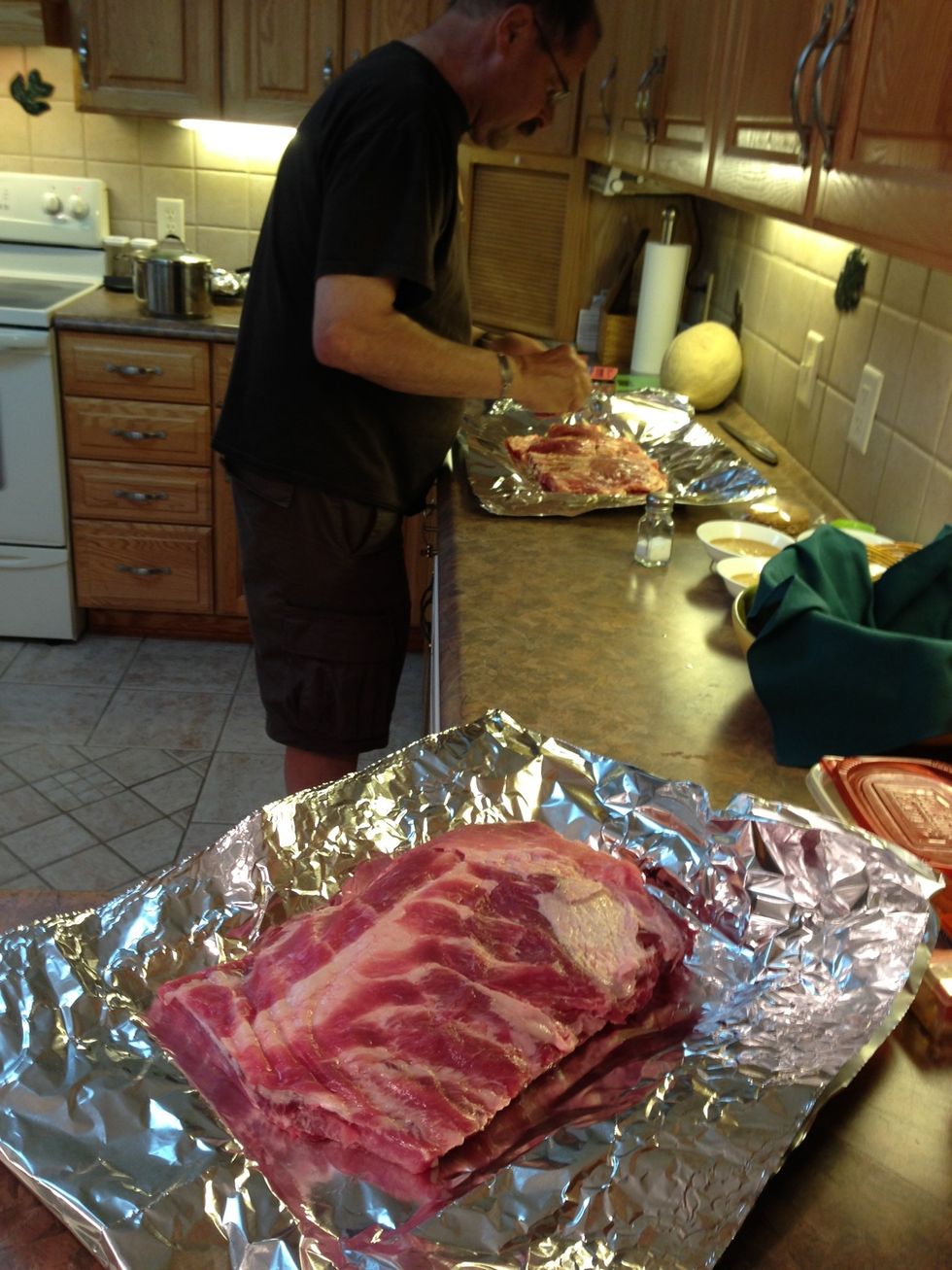 He uses double thickness of Heavy Duty aluminum foil to wrap each section. These 2 were cut to make 3 packages for best fit on sheet pans in our oven.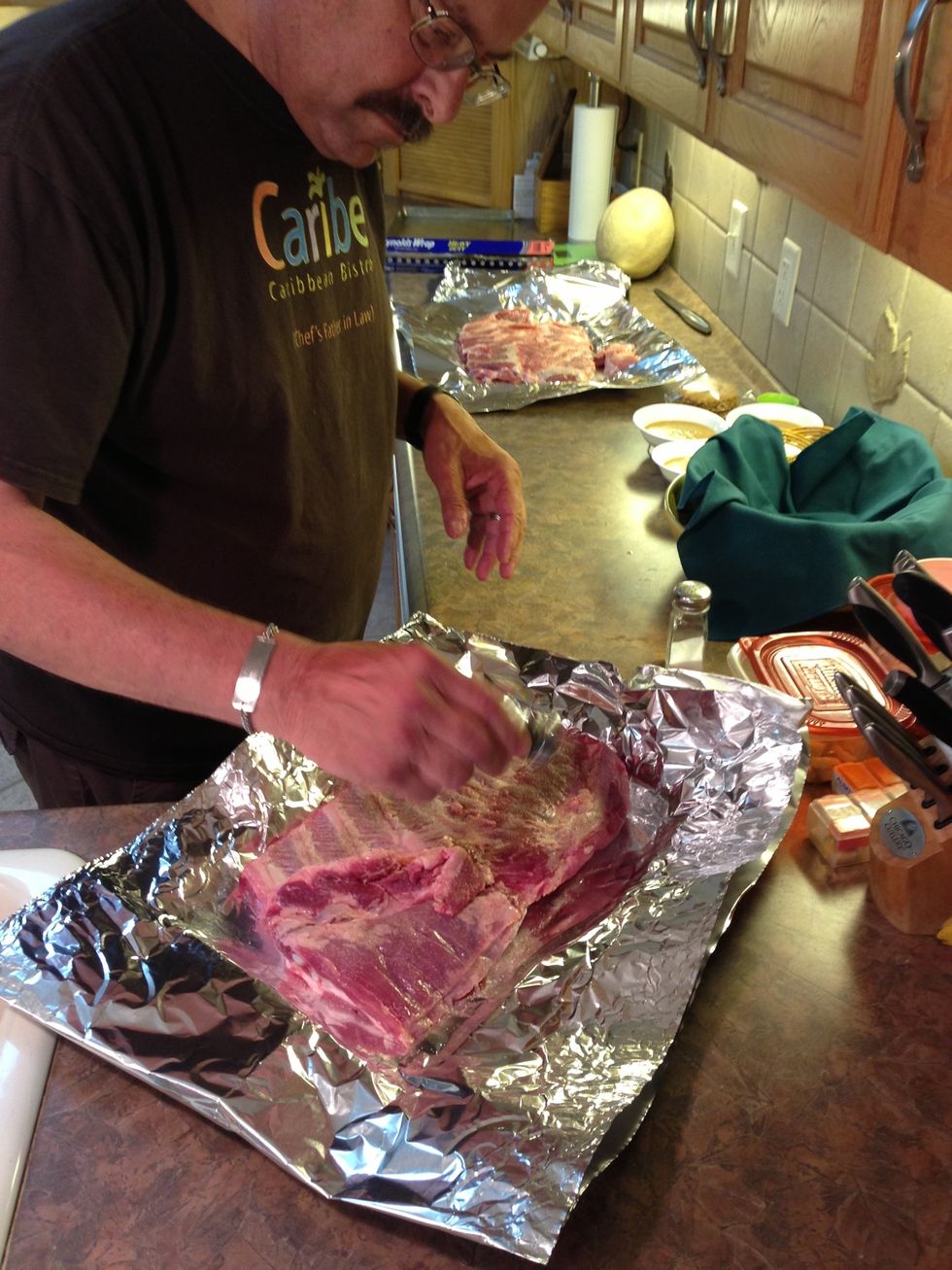 Preheat oven to 375°....
Racks are wrapped in two layers and ready to bake.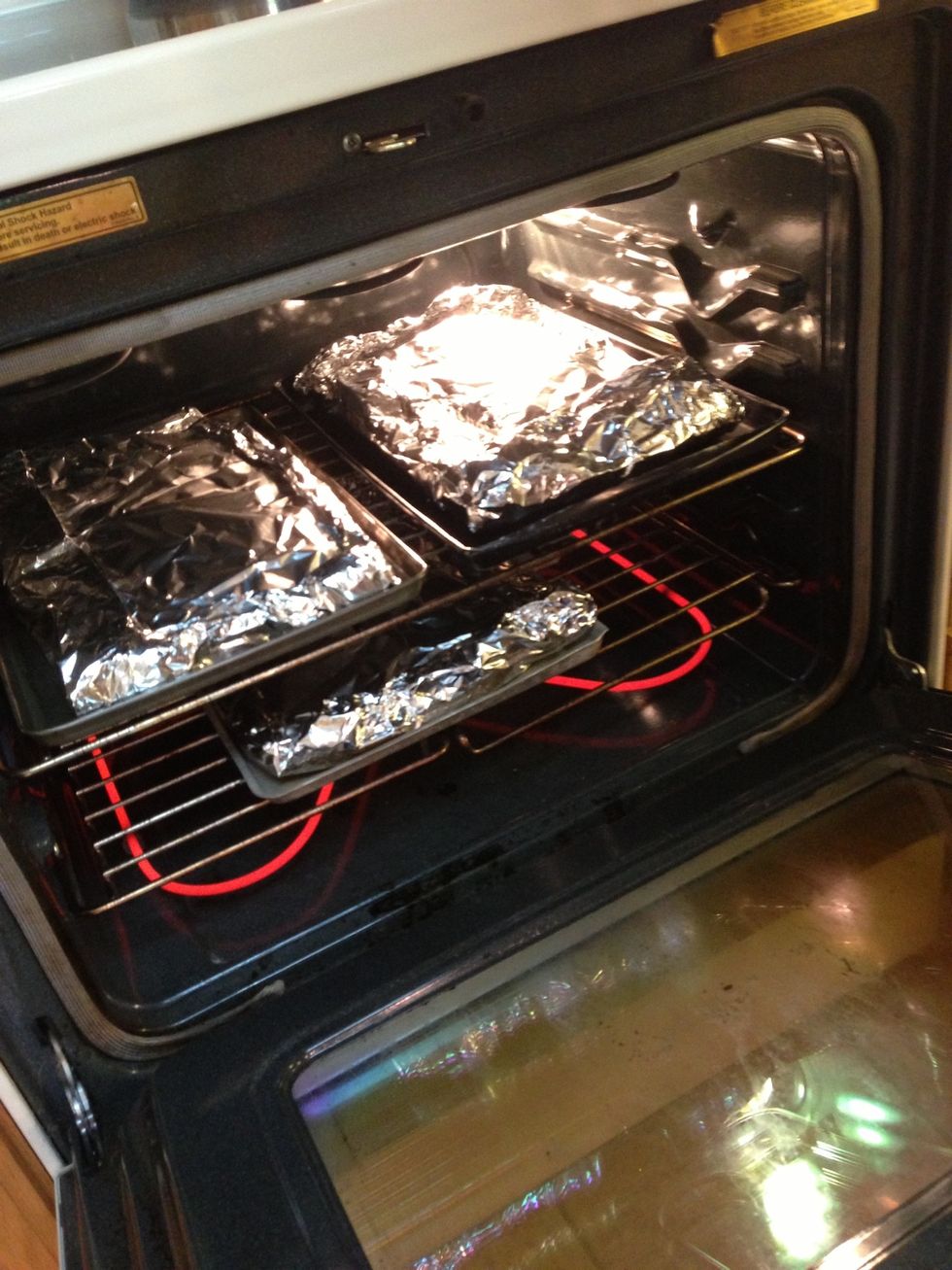 Bake 375° approximately 2-1/4 hours. Because we have three sheets on two shelves, he'll rotate half way through.
PREPARING SMOKER. Our smoker has two layers. Soaked wood chunks are placed in the bottom and a pan is filled with water. This insures MOIST meat.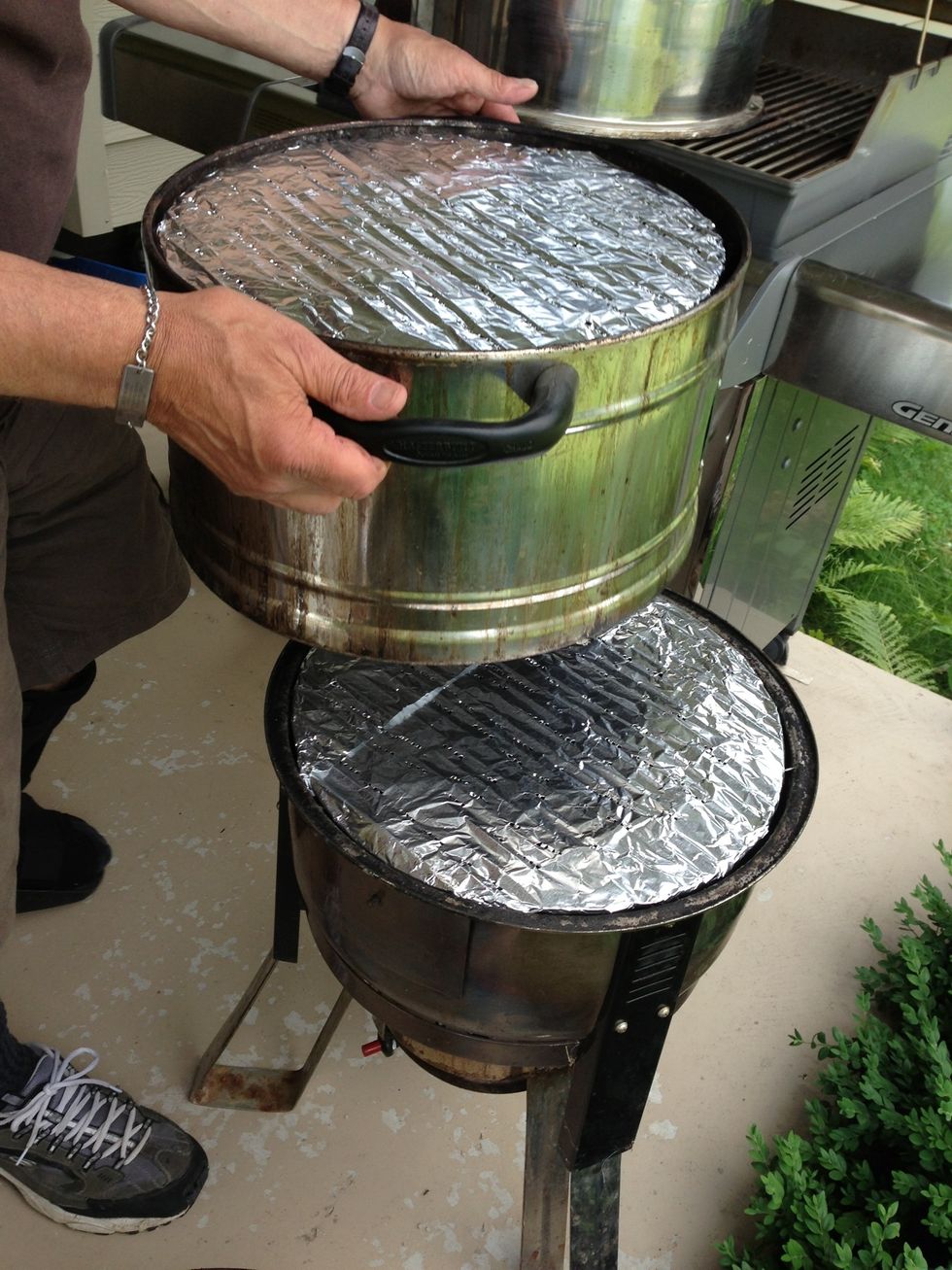 He likes to soak Cherry wood chunks overnight and place in the bottom of smoker. Follow your smoker instructions. For ease in cleaning he covers the grates with foil and pokes holes with a fork.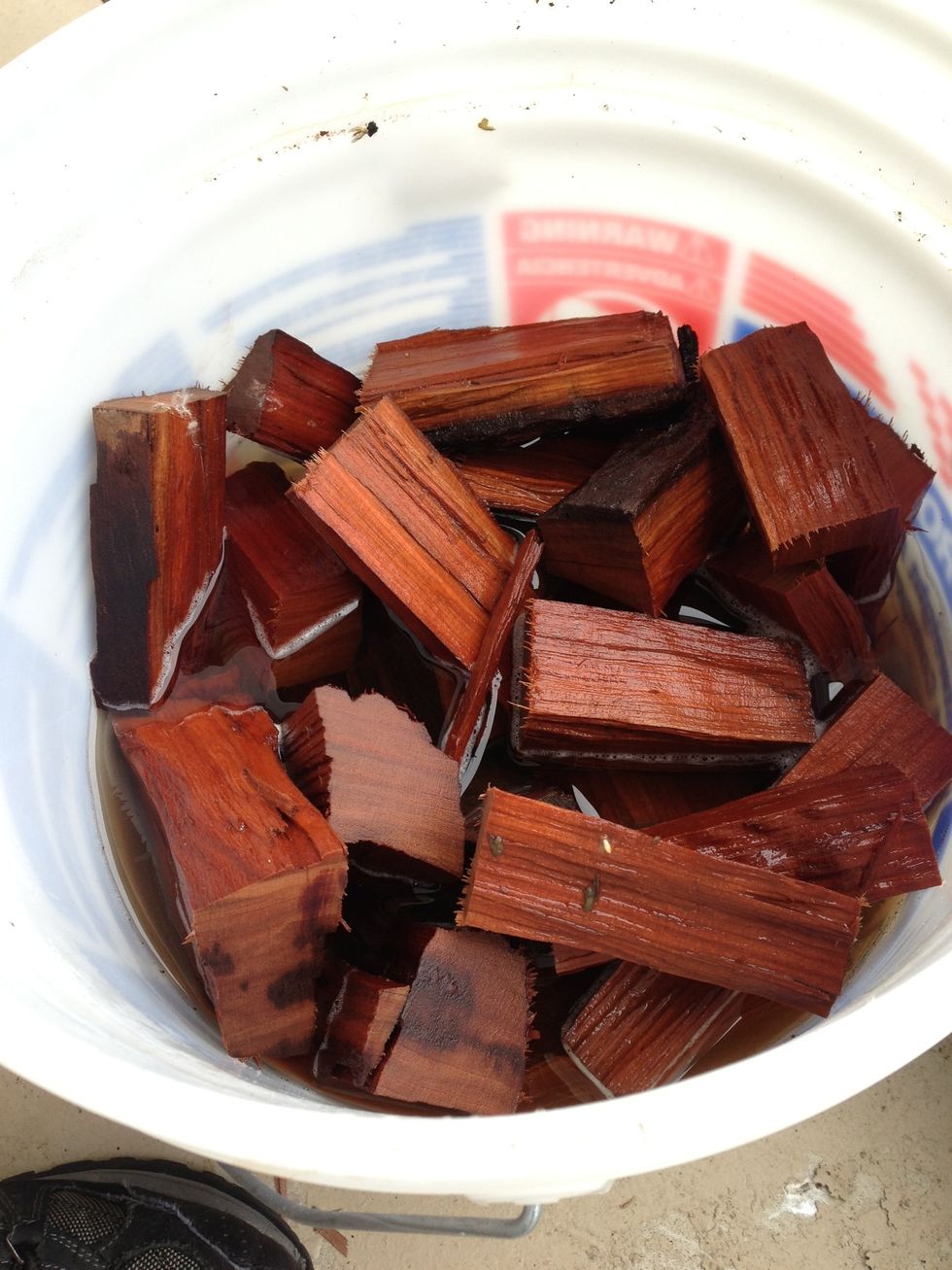 Soaked Cherry wood. Some people use Hickory or Apple wood.
Place a layer in smoker bottom just above heating element.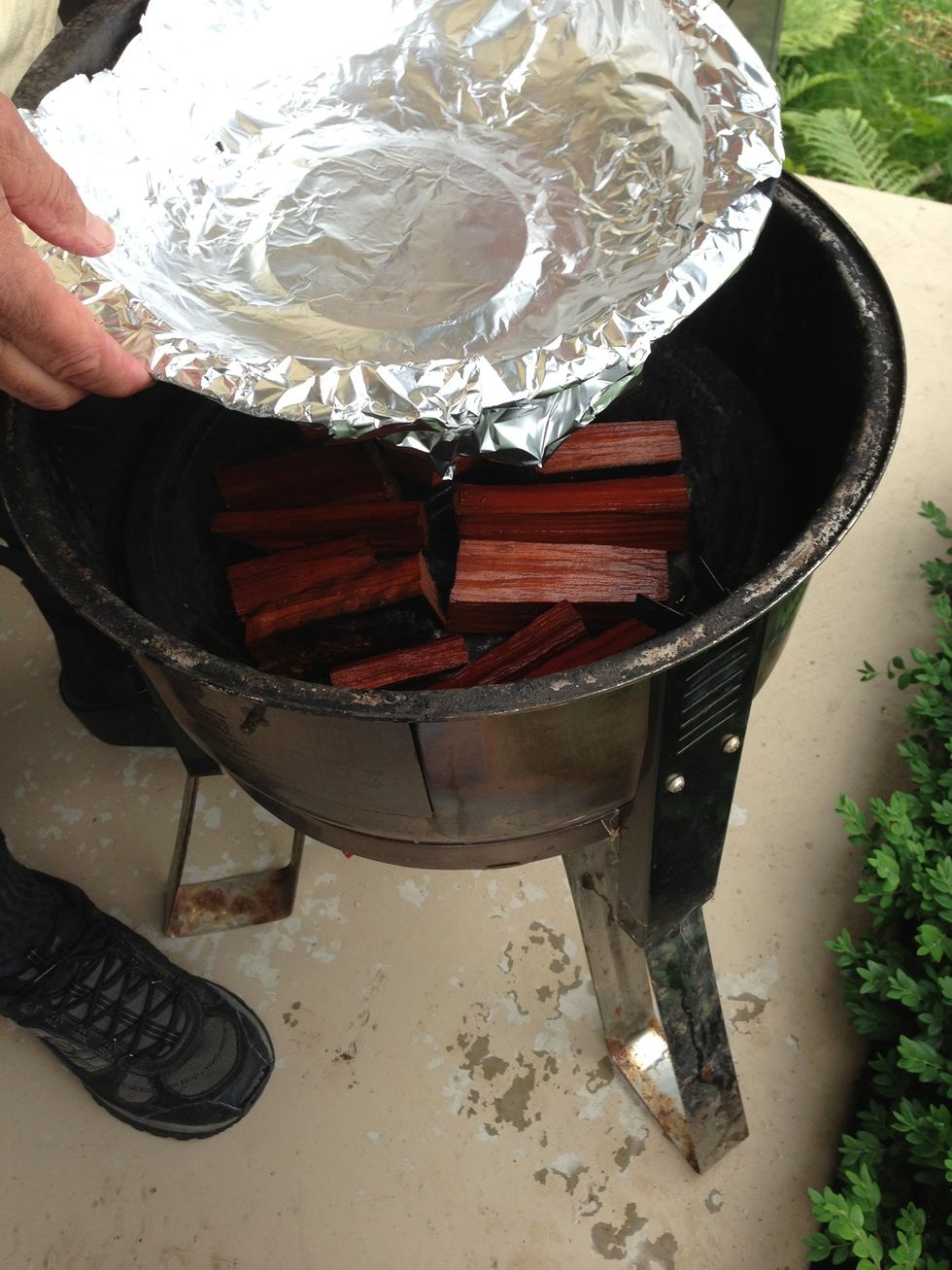 Pan on top of wood. We line with foil for ease in cleaning.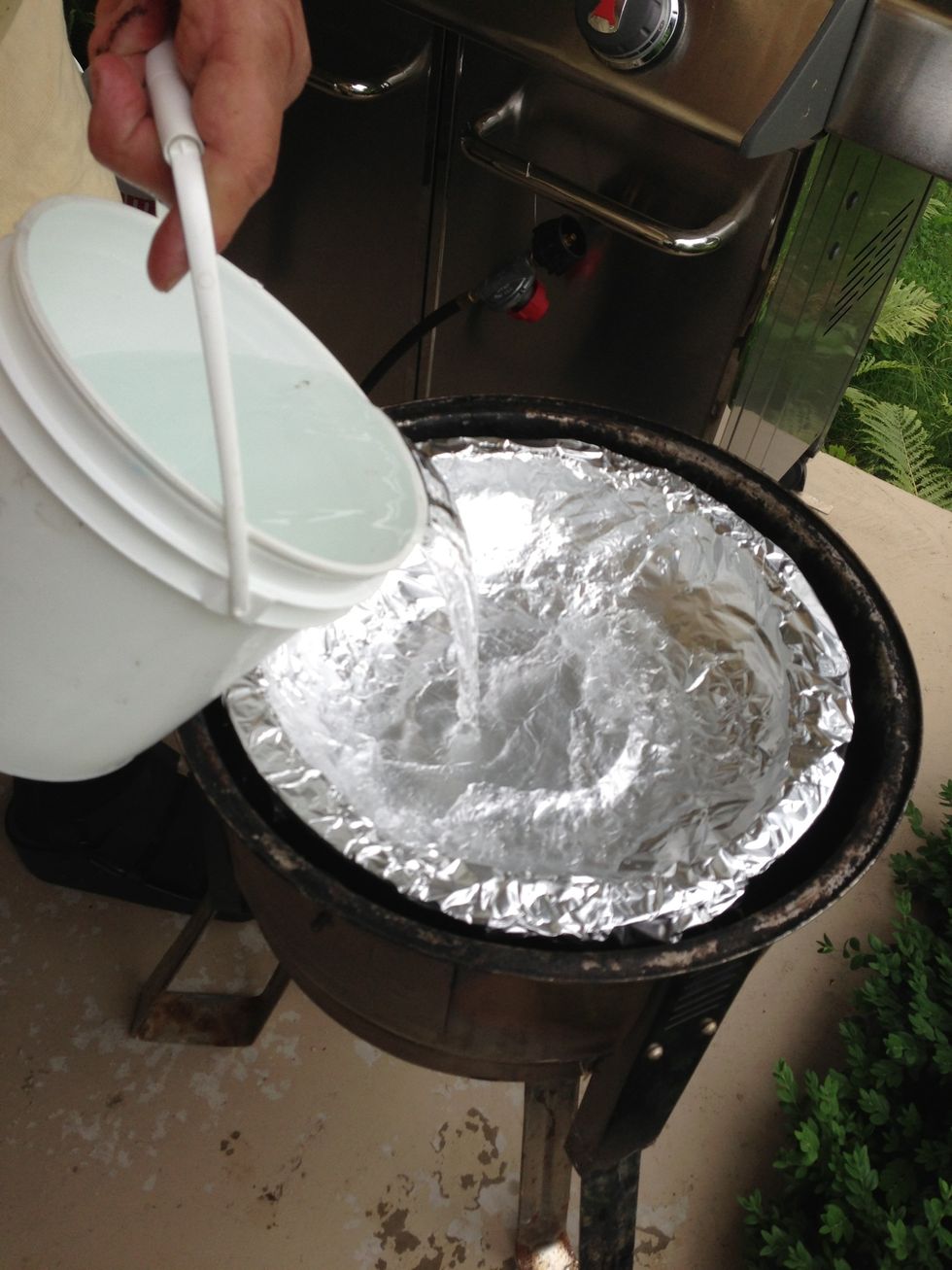 Fill pan with water...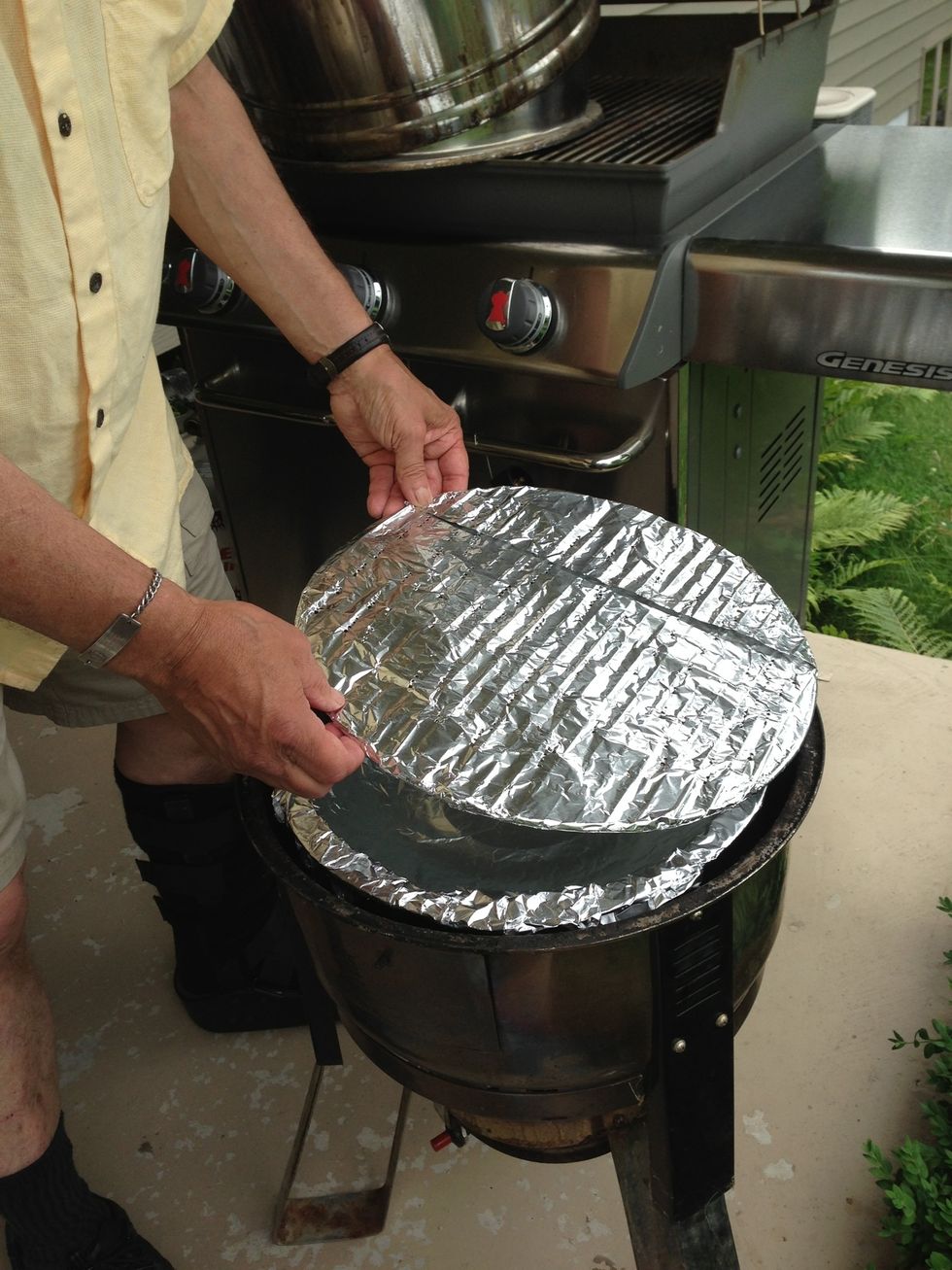 Add grate.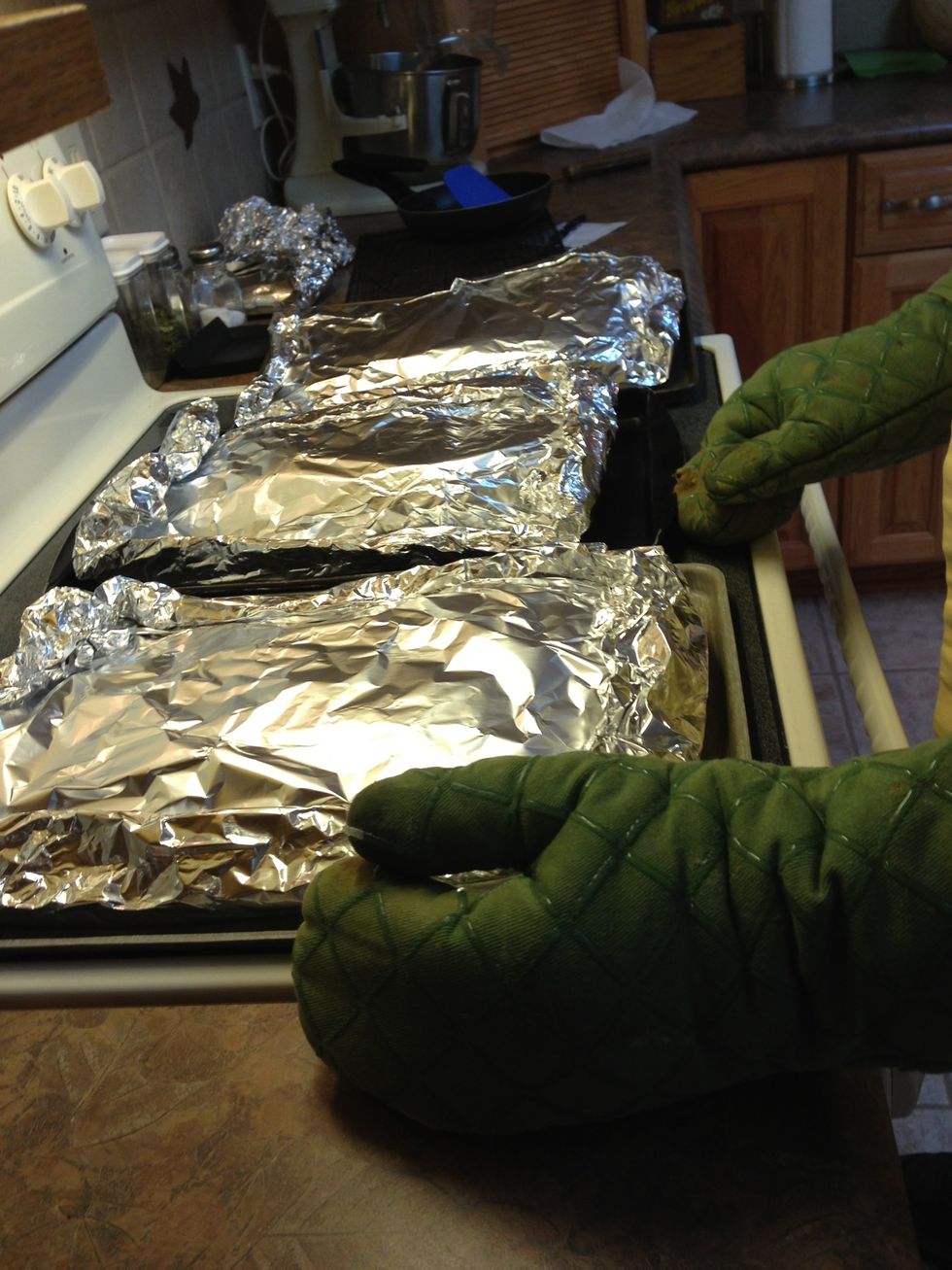 Remove baked ribs from oven...
Unwrap.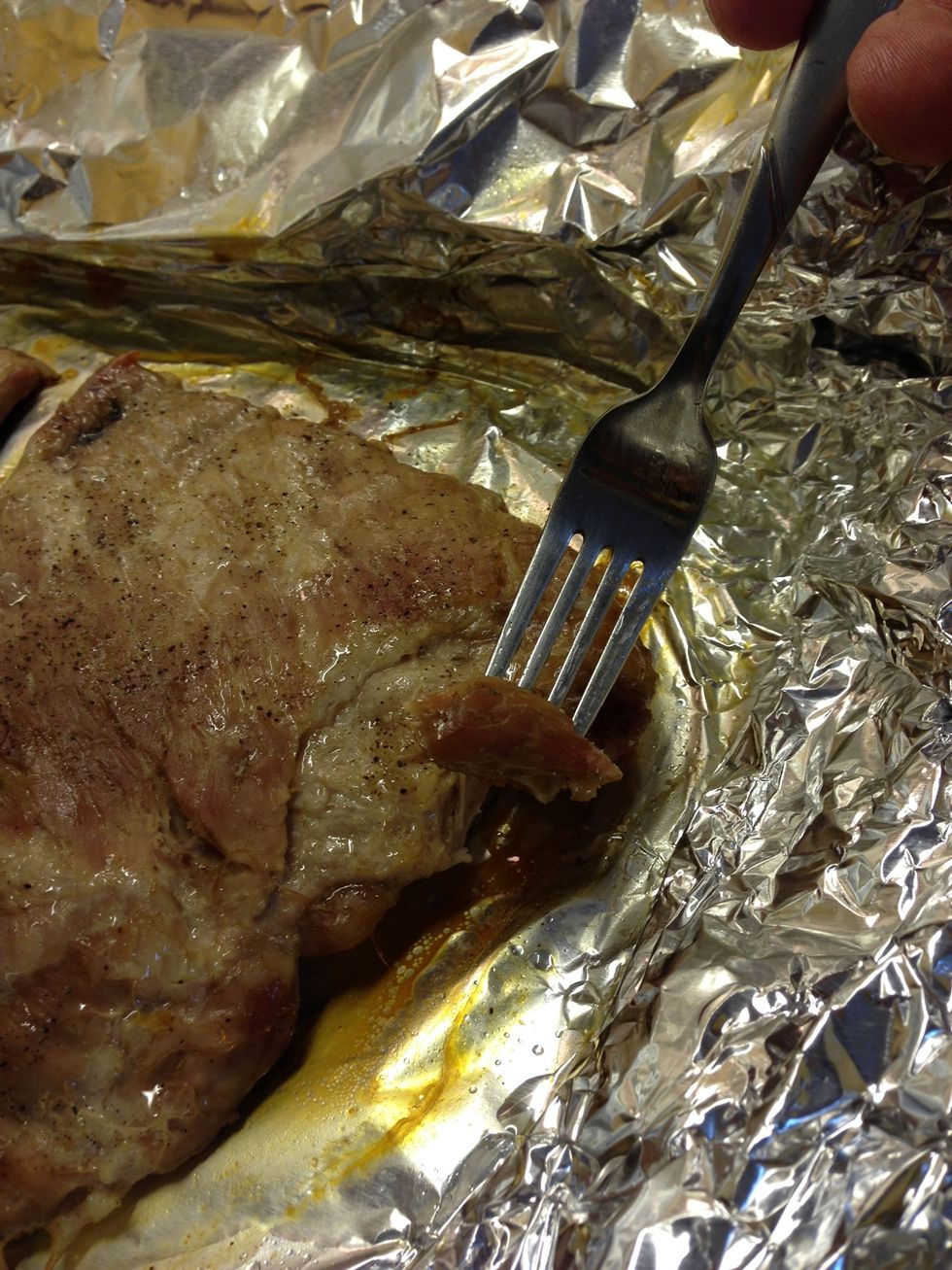 Phil says this important step is the TASTING! If only you could SMELL on snapguide! Meat is flavorful and tender from seasonings & 2+ hours of baking.
The ribs are baked and tender... Ready to be smoked, mainly for extra flavor and for the sauce to be added.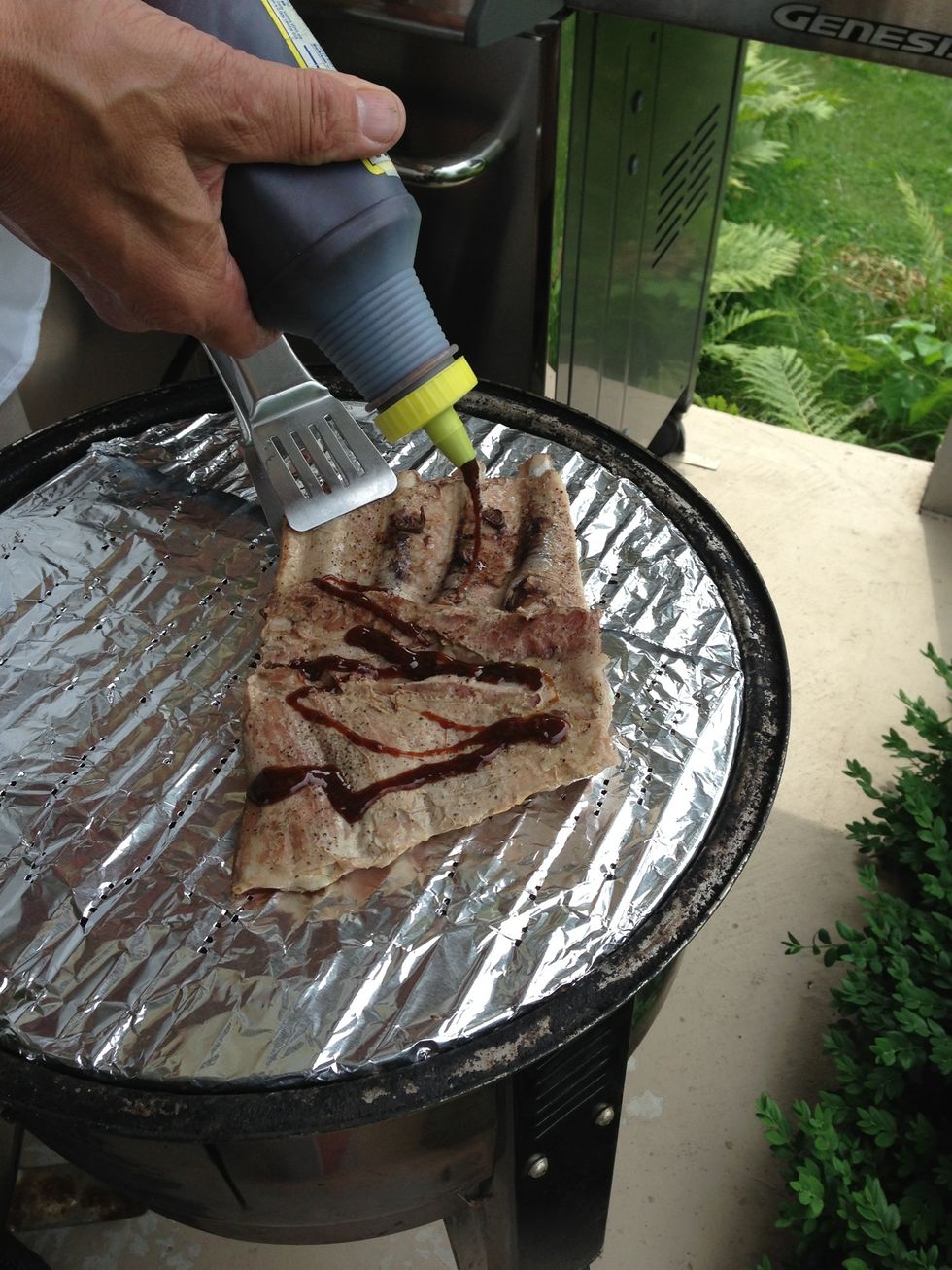 Lay slabs down bone-side-UP first, just to apply sauce on bottoms. Then you can immediately flip to coat top side.
Sauce on bone side...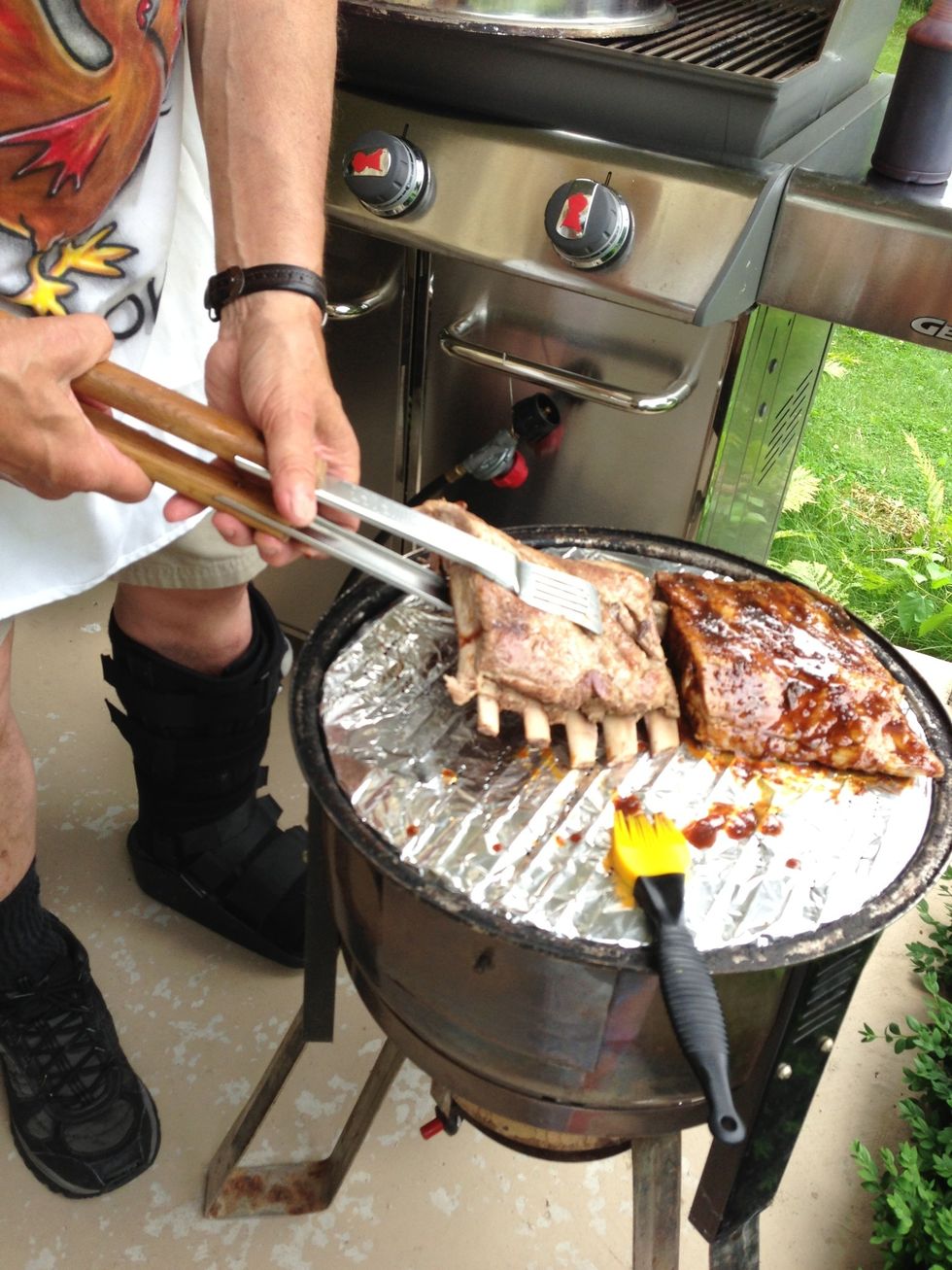 Flip over to bone-side down to coat top. (NOTE: after this one time, KEEP RIBS bone-side down for duration.)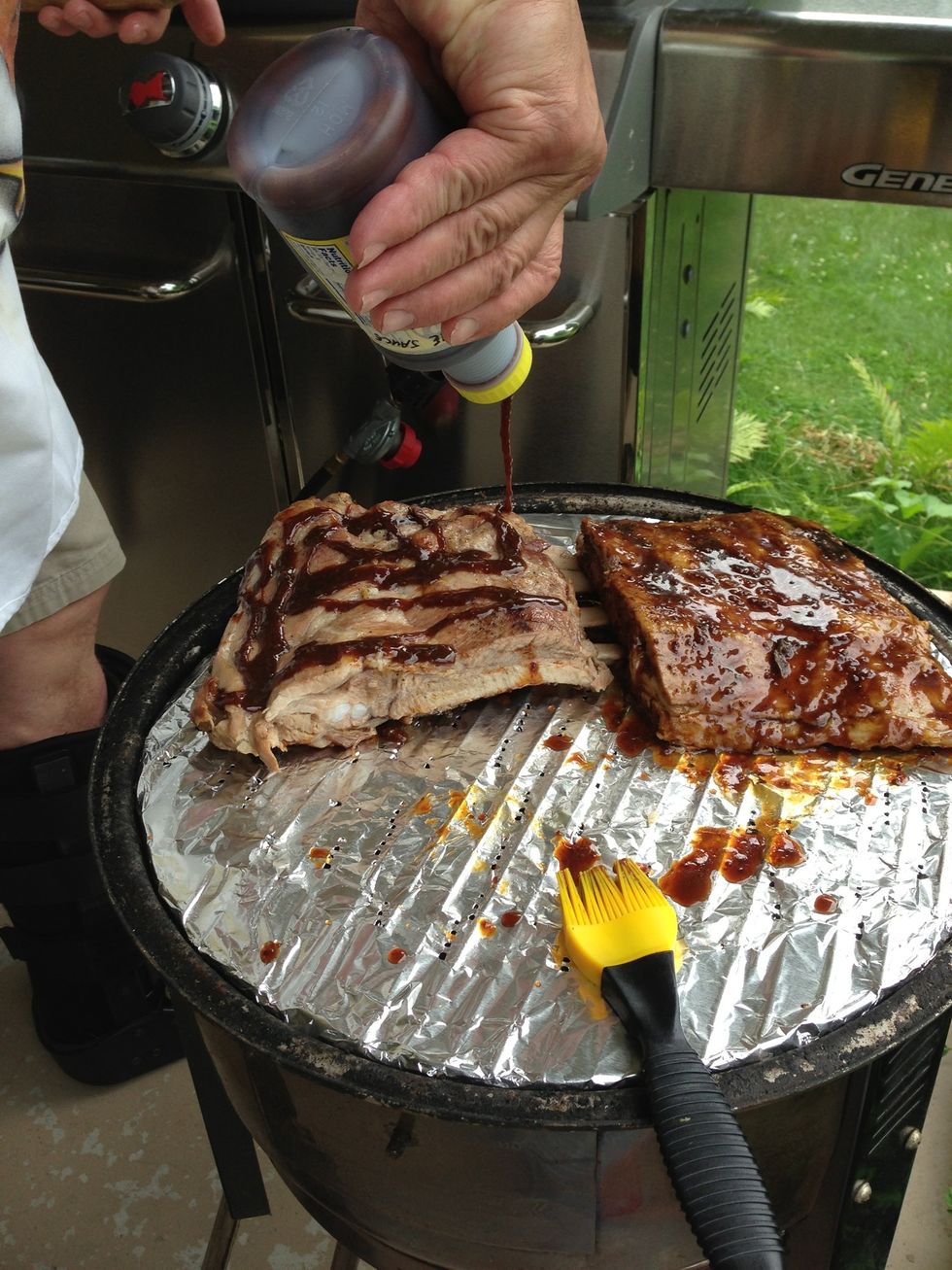 Spread sauce on top side...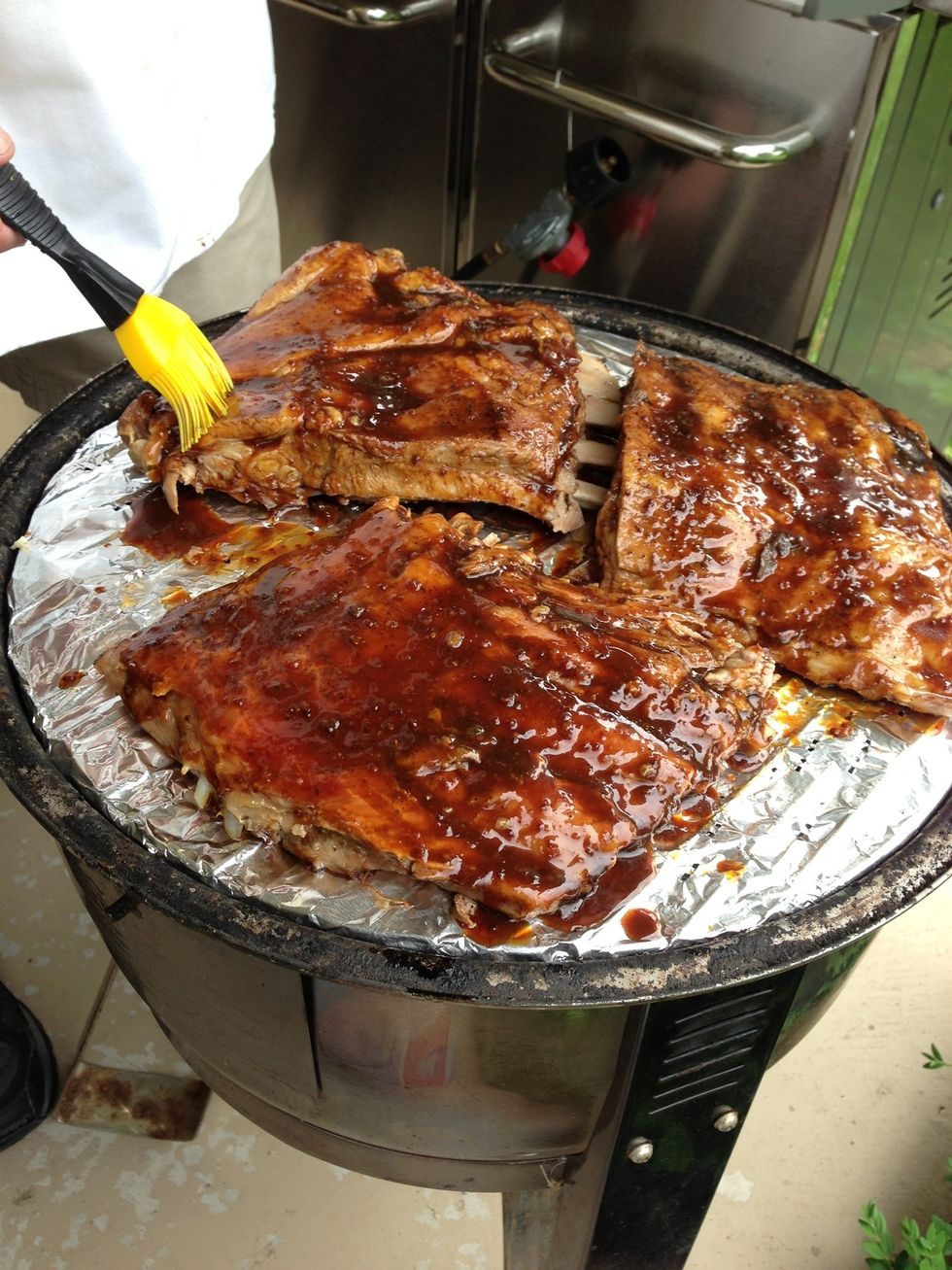 And again with last slab. This completes bottom grate.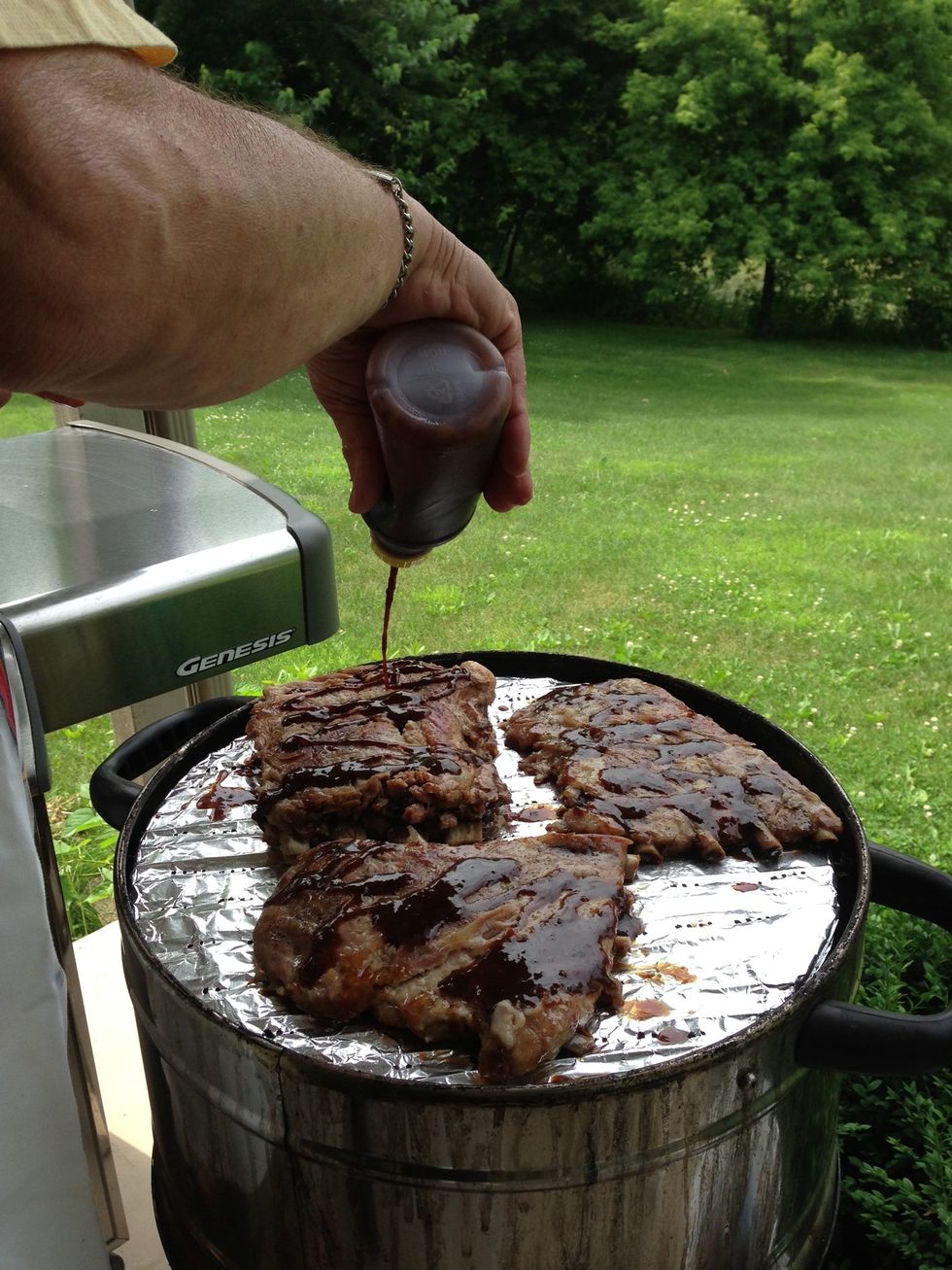 Add second layer of smoker, second grate and do the same with another layer of ribs.
Top layer of ribs coated with sauce... Then cover.
Part way through, you can open smoker and add sauce to tops only as desired.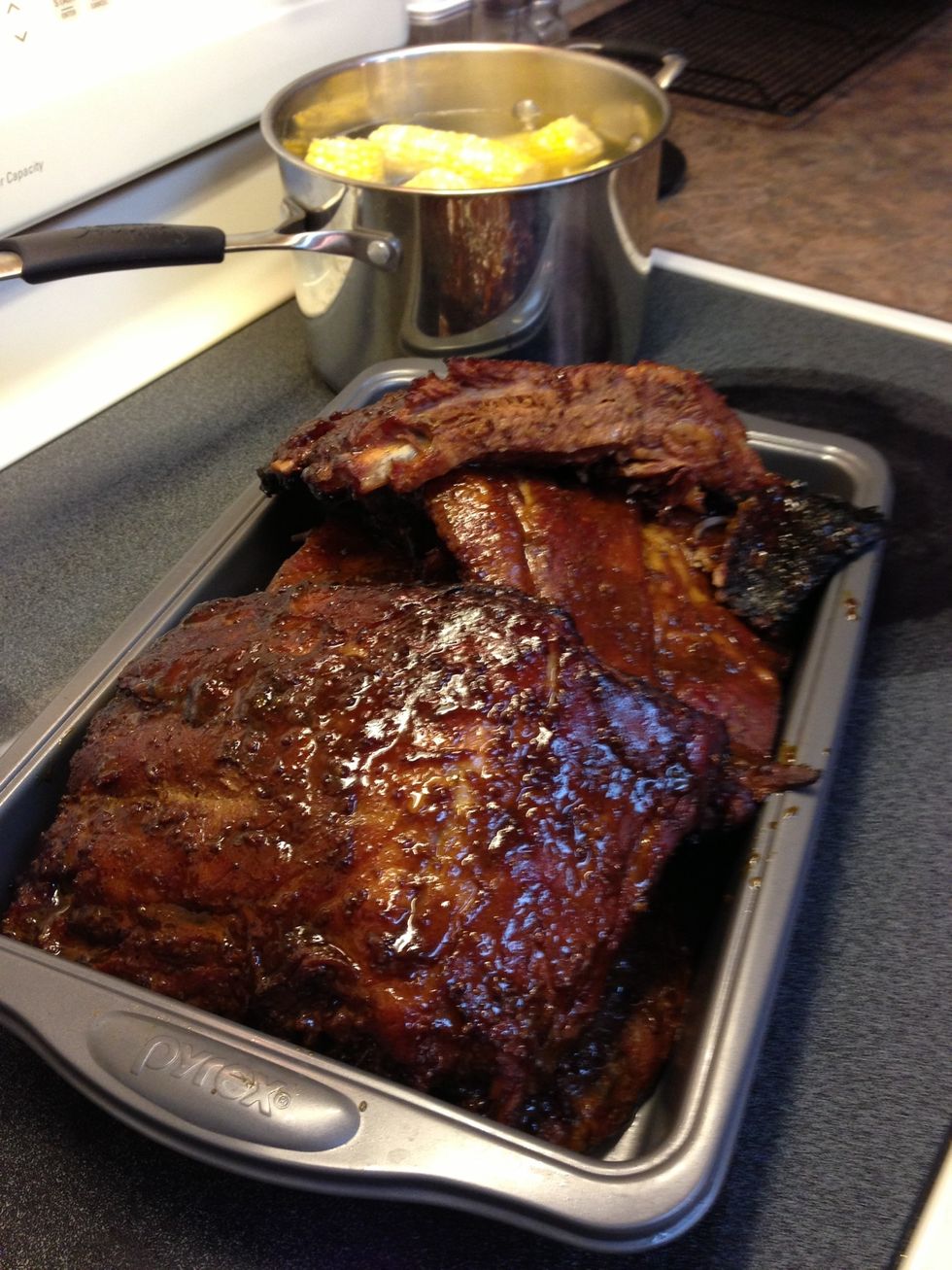 Ribs are ready to serve. We served with corn, tossed salad and bread.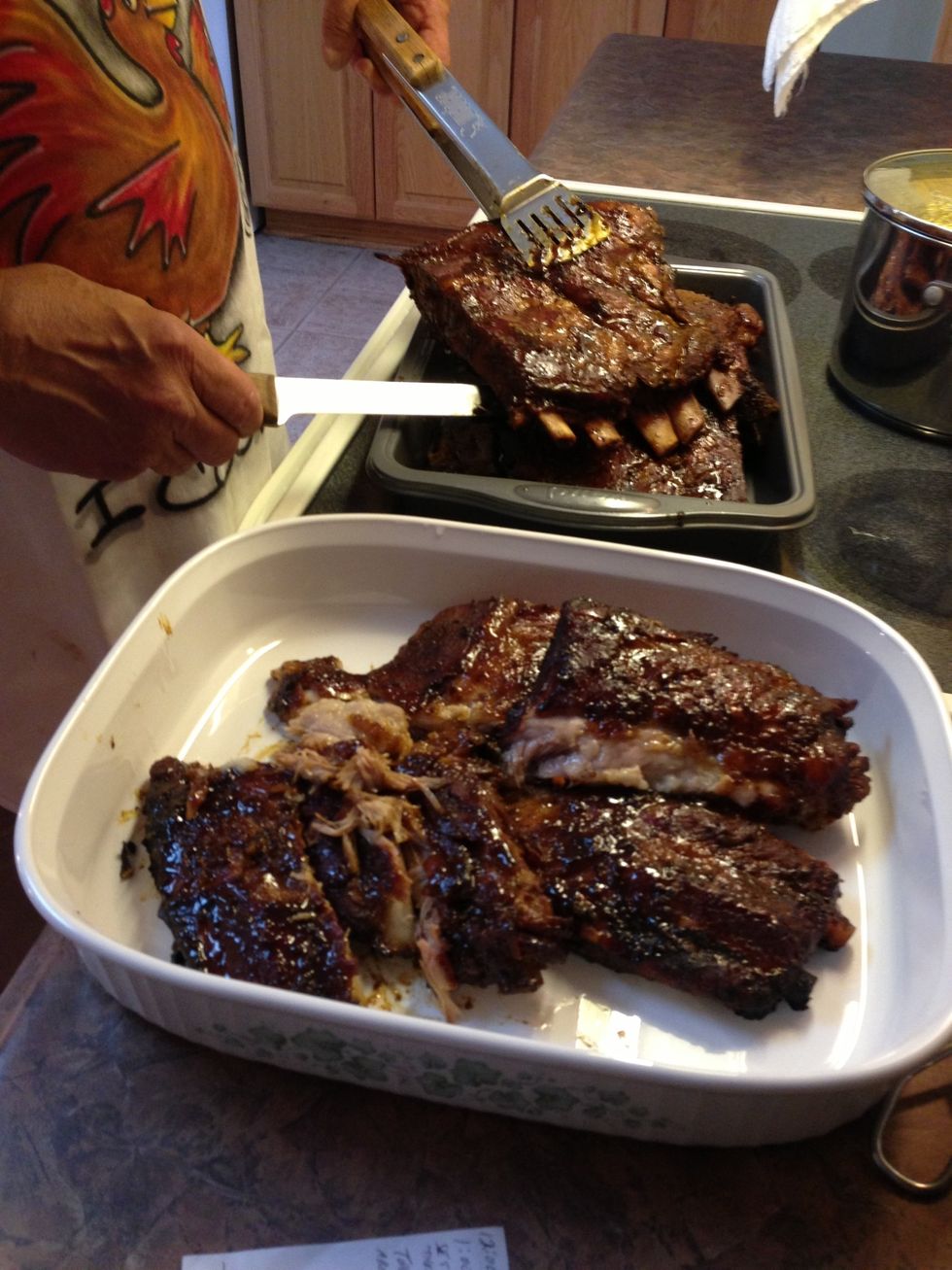 Cut slabs into serving size portions.
Tender and juicy. Awesome sauce! Plenty left over, which we seal in meal-size portions & freeze. For future meals just thaw and warm 1/2 hour in slow cooker with 1/4" water.
Fresh Pork Ribs
Salt & Pepper (sprinkle on ribs)
1.0c Unsulphured Molasses
2/3c Dark brown sugar, packed
2/3c Cider Vinegar
1/2c Dijon Mustard
1/2c Coarse grained Mustard
2.0Tbsp Dry Mustard
1.0tsp Tabasco Pepper Sauce
2.0tsp Dried Thyme Leaves
1.0tsp Salt
1/4c Pure Maple Syrup
1/4c Whiskey
Rollie Brandt
I've been an artist all my life and raised my children as a stay at home mom. Happily married 40 years. I love to share what I do...