How to make smoked ham gratin with blue cheese
Perfect when you wish to make a dish with just a couple of ingredients. Goes perfectly to skip the broccoli and/or the blue cheese, depending on what flavors you like.
163
This is "poor man's/student food".Since we were about to go on vacation we needed to save money, and at the same time use what we already had at home. If you only have onions OR leek it's fine.
The only thing we got extra was the blue cheese but the dish is also nice without it, but it makes the dish taste more. Making this gave us dinner for 2 + let's say 5-6 lunches as well.
Turn on the oven, at 200 degrees C.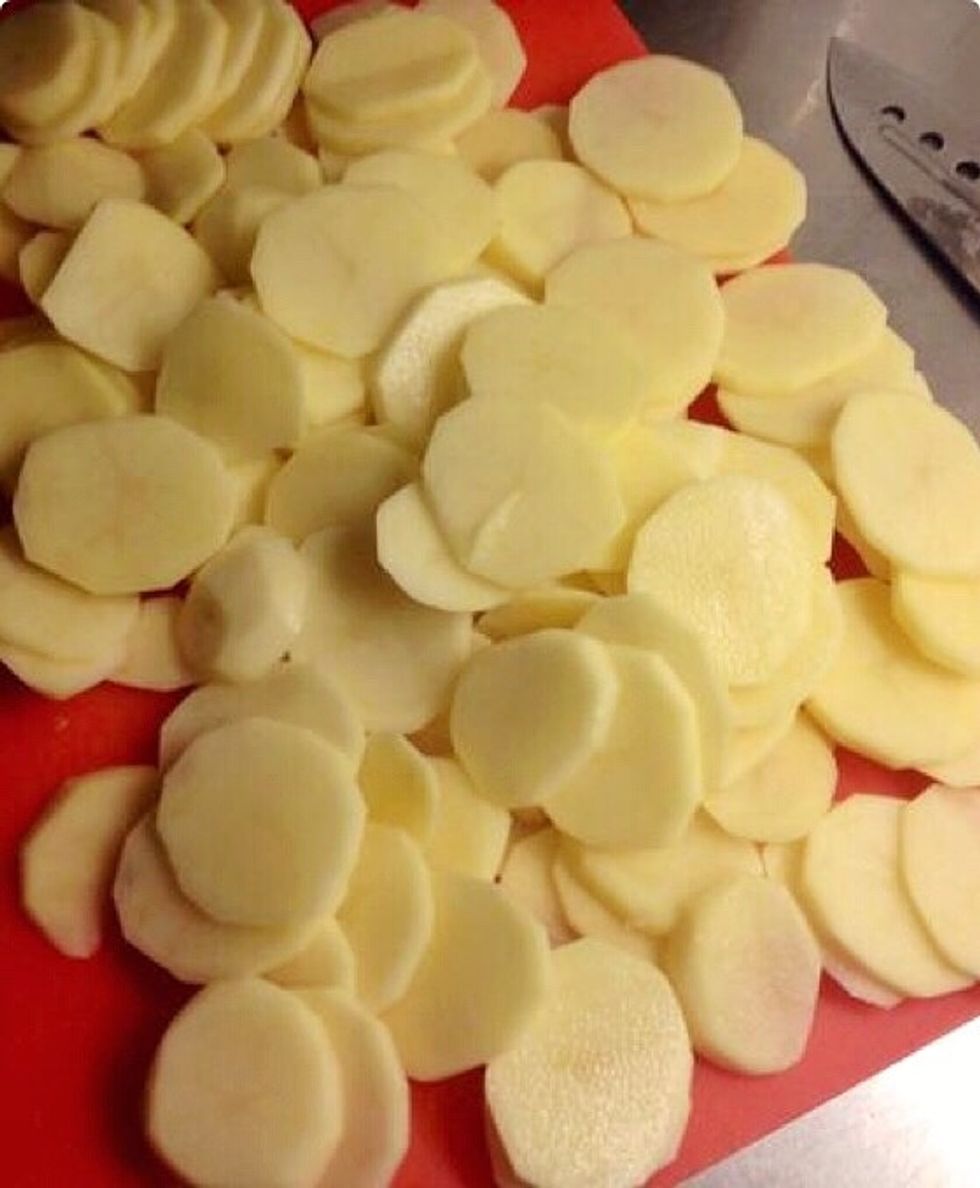 Slice the potatoes.
Thaw the broccoli if frozen.
Put the potatoes and leek in layers in a buttered pan. Season with salt and black pepper.
Add the smoked pork loin/smoked ham, broccoli and blue cheese.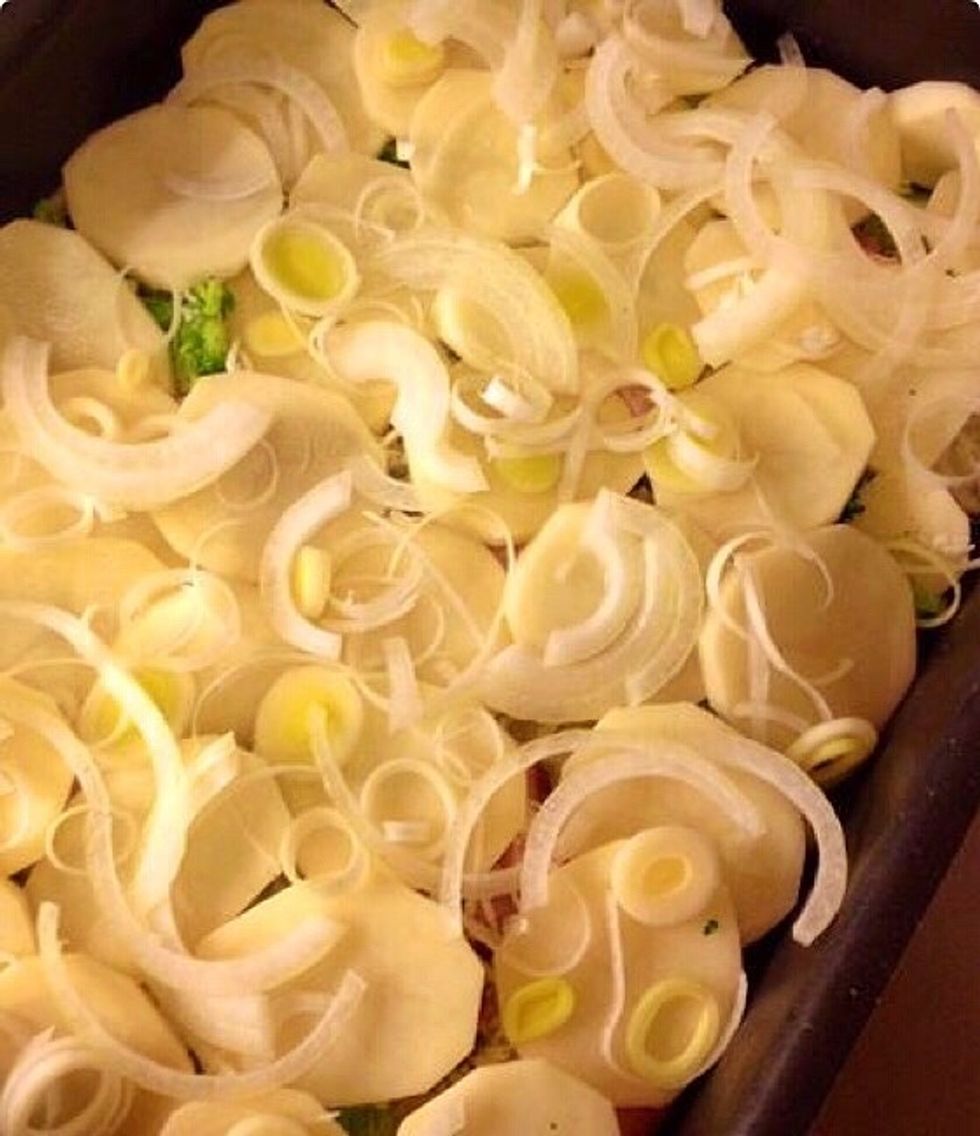 Then another layer of potatoes and leek/onion...
..and another layer of broccoli, smoked pork loin or smoked ham.
I also added some more blue cheese before adding yet another layer of potatoes and onions. Then I added the milk/cream and the grated cheese.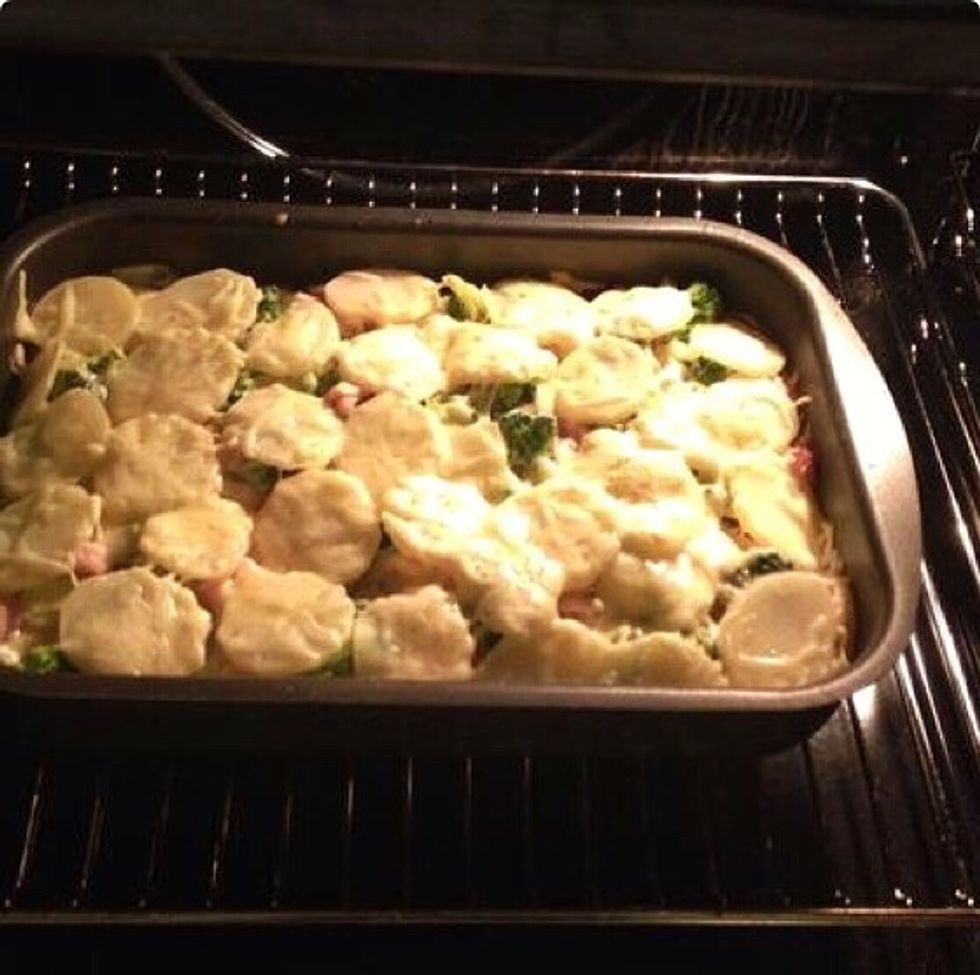 Put in the oven for about 45-50 minutes.
Enjoy your cheap & tasty dinner!
1.0kg Potatoes (1000 g)
300.0g Lightly smoked pork loin or smoked ham
1.0 Leek or onion
300.0g Broccoli
1.0tsp Butter
1.0pch Salt
1.0pch Black pepper
450.0ml Cream (I used half cream half milk)
200.0ml Grated cheese
50.0g Blue cheese
Salad to serve on the side
Karin Siöö
Lives in Sweden. Gets inspiration from trips, blogs & international students I meet at work.