How to make smoked cured pastrami in the alto-shaam ctp
Make Smoked Cured Pastrami in the Alto-Shaam CTP
338
Cure your brisket for 14 days submerged in the brine with weighted plates. Use a corned beef brine recipe.
Once brined, dry overnight in the walk-in cooler on a sheet tray with an icing grid.
Pat down brisket with a peppercorn & coriander rub until fully covered.
Soak wood chips for 10-15 minutes and place into the combi smoker box. Attach the smoker box inside the oven. No need to have an ice pan.
Create the following recipe into the Alto-Shaam CTP combi.
Step 1: Cold smoke for 1 hour.
Step 2: Conv. 250F (121C) for 30 min. 80% fan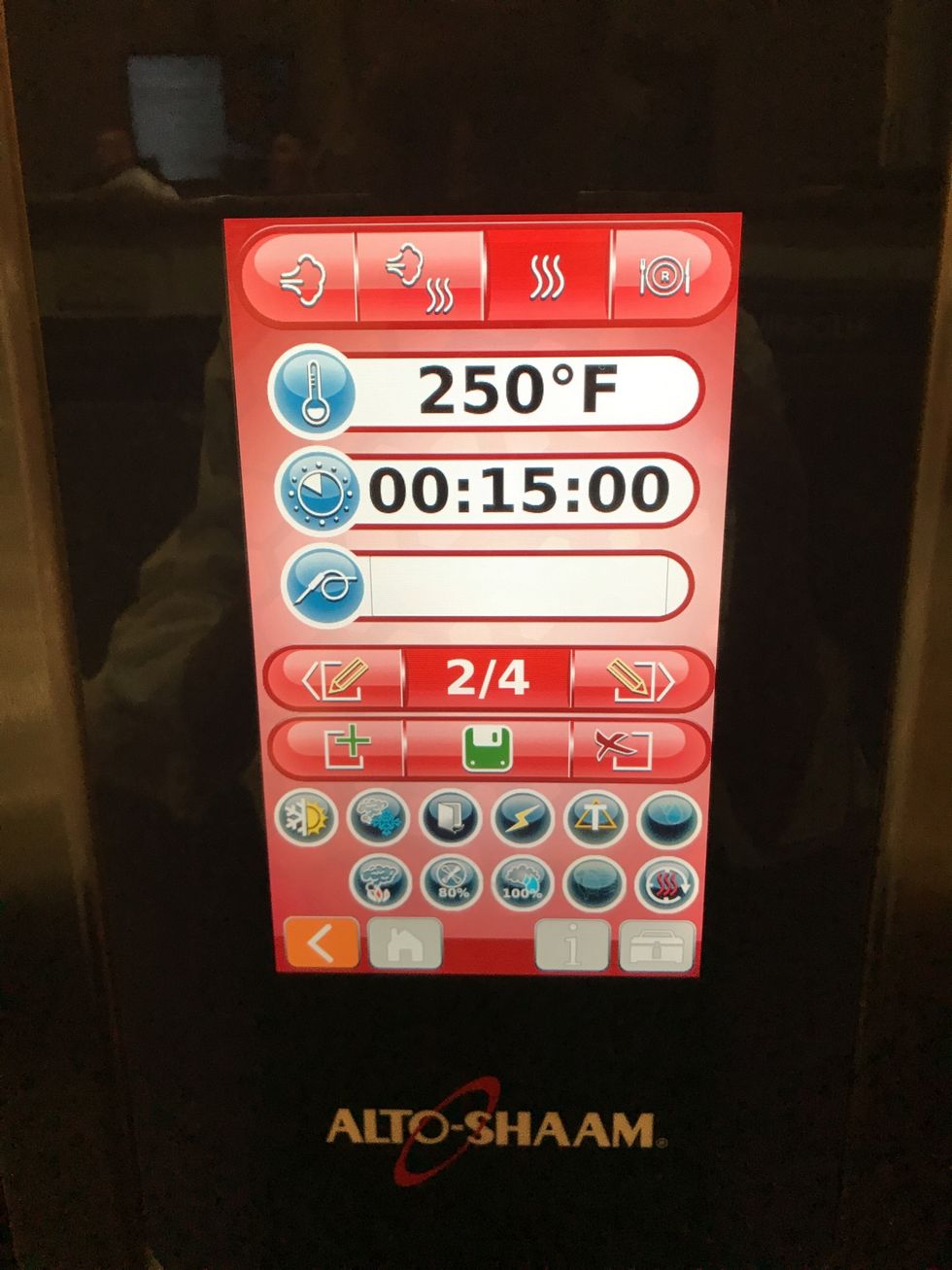 Third step: Combi 225F (107C) to 175F (79C) probe internal 80% fan.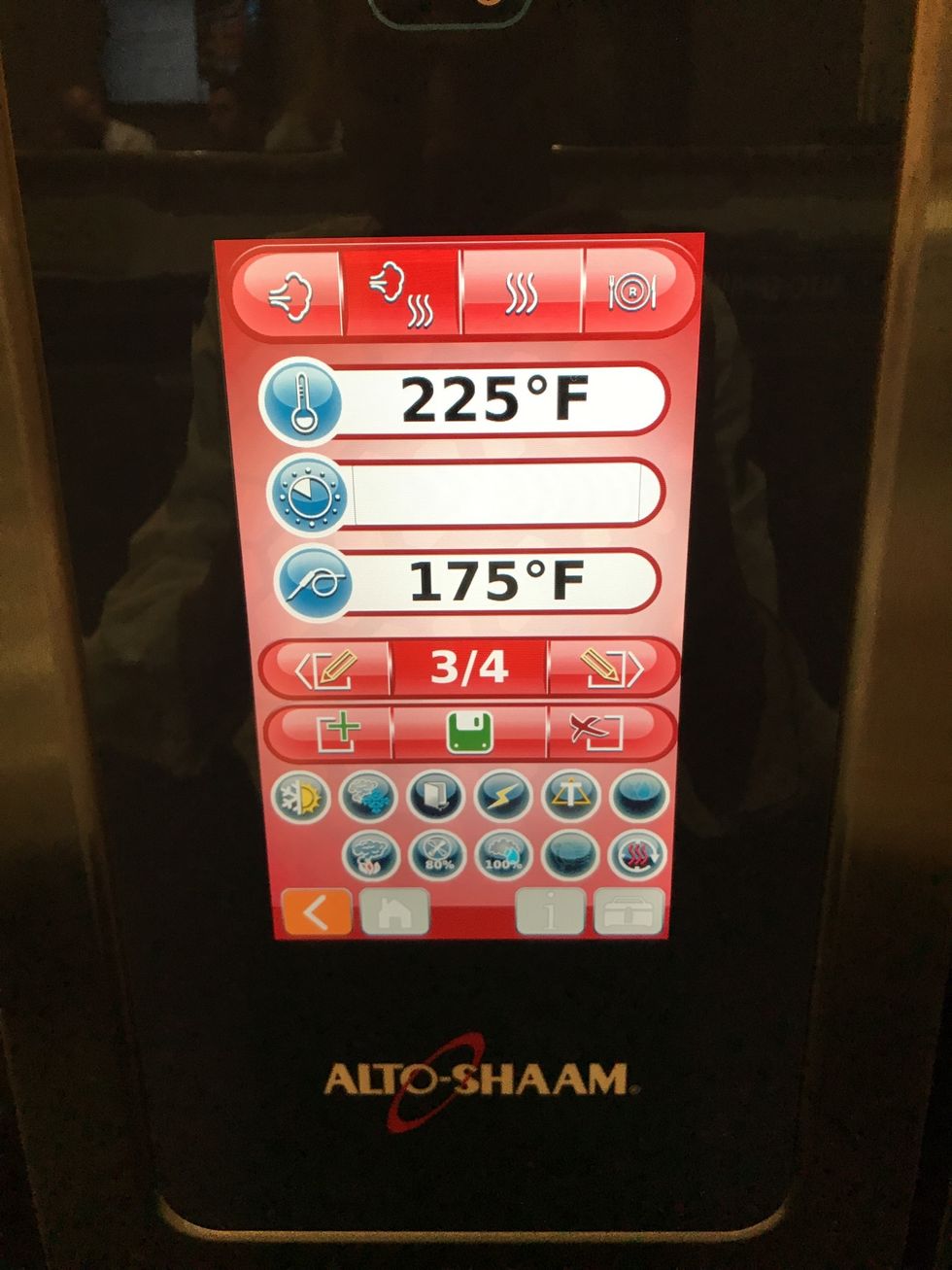 Fourth step: Steam overnight 160F (71C) --:-- continuous, 20% fan.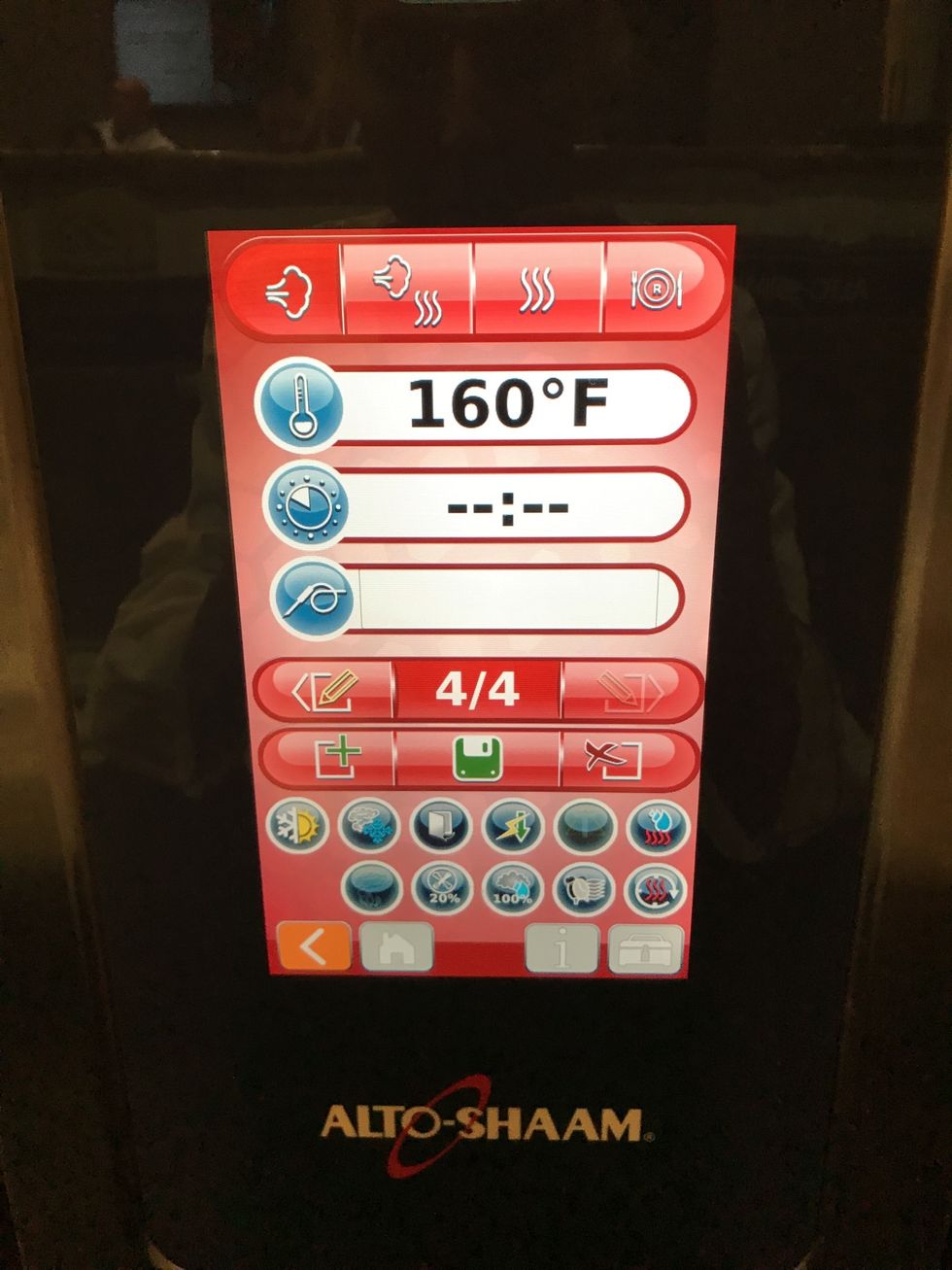 Slice and serve with homemade sauerkraut and yellow mustard!
13.0lb Brisket
Corned beef brine
Peppercorn & coriander rub