One key to great beef jerky is consistency of thickness. A meat slicer is well worth the money.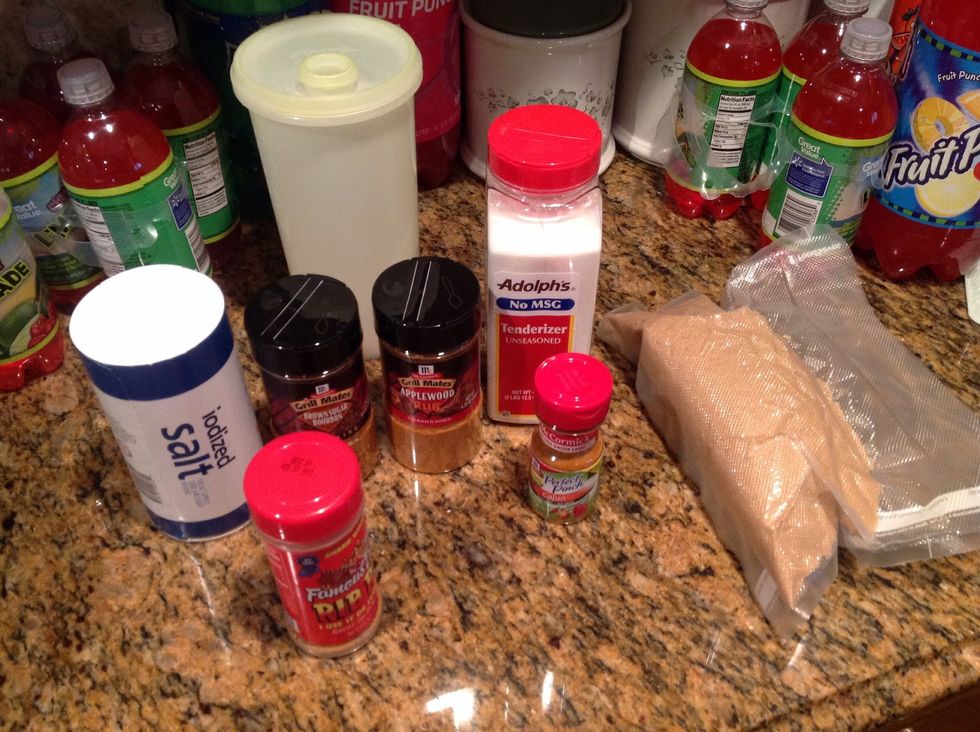 I use salt, sugar brown sugar, meat tenderizer and other various spices to make a dry rub. Dredge the slices of meat in the rub and place into a container overnight.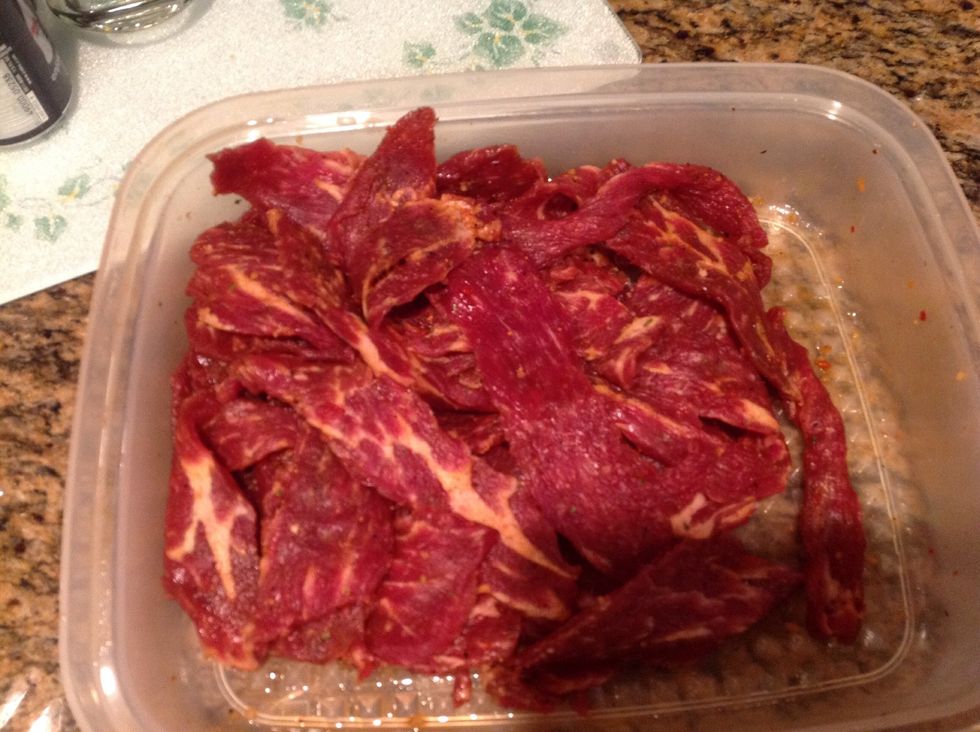 It is amazing how much liquid gets pulled out if the meat from the dry rub, drain it off. Allow the meat to warm up while preparing your smoker.
I prefer charcoal, but you can use gas or electric if you can maintain constant 200 degree heat.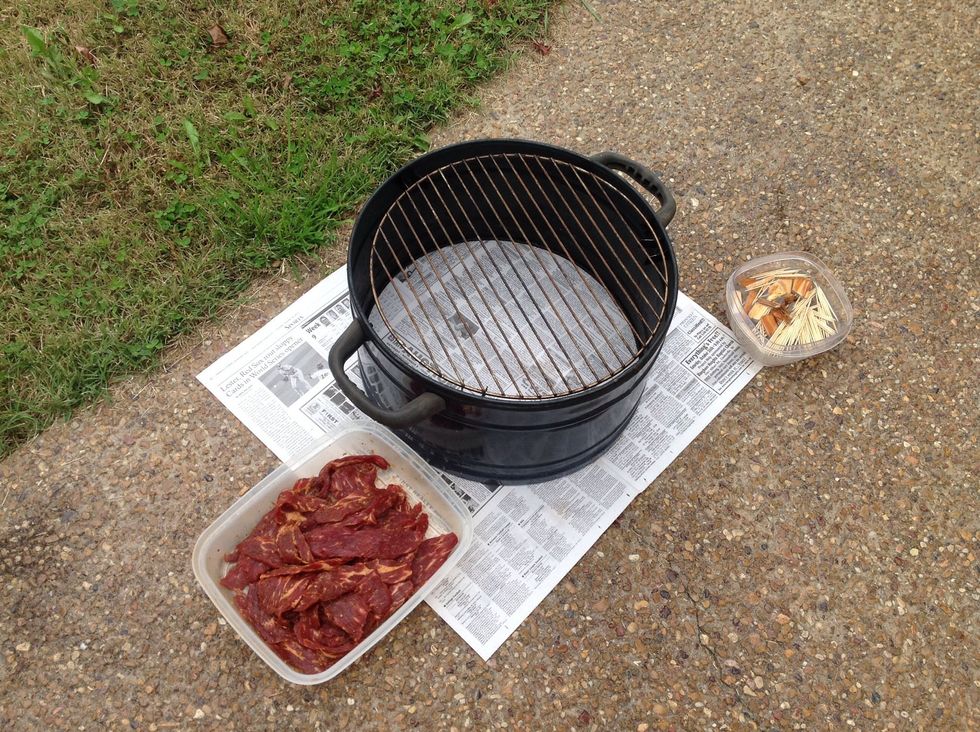 Soak toothpicks in water, then spear each piece of meat an allow to hang through the grate.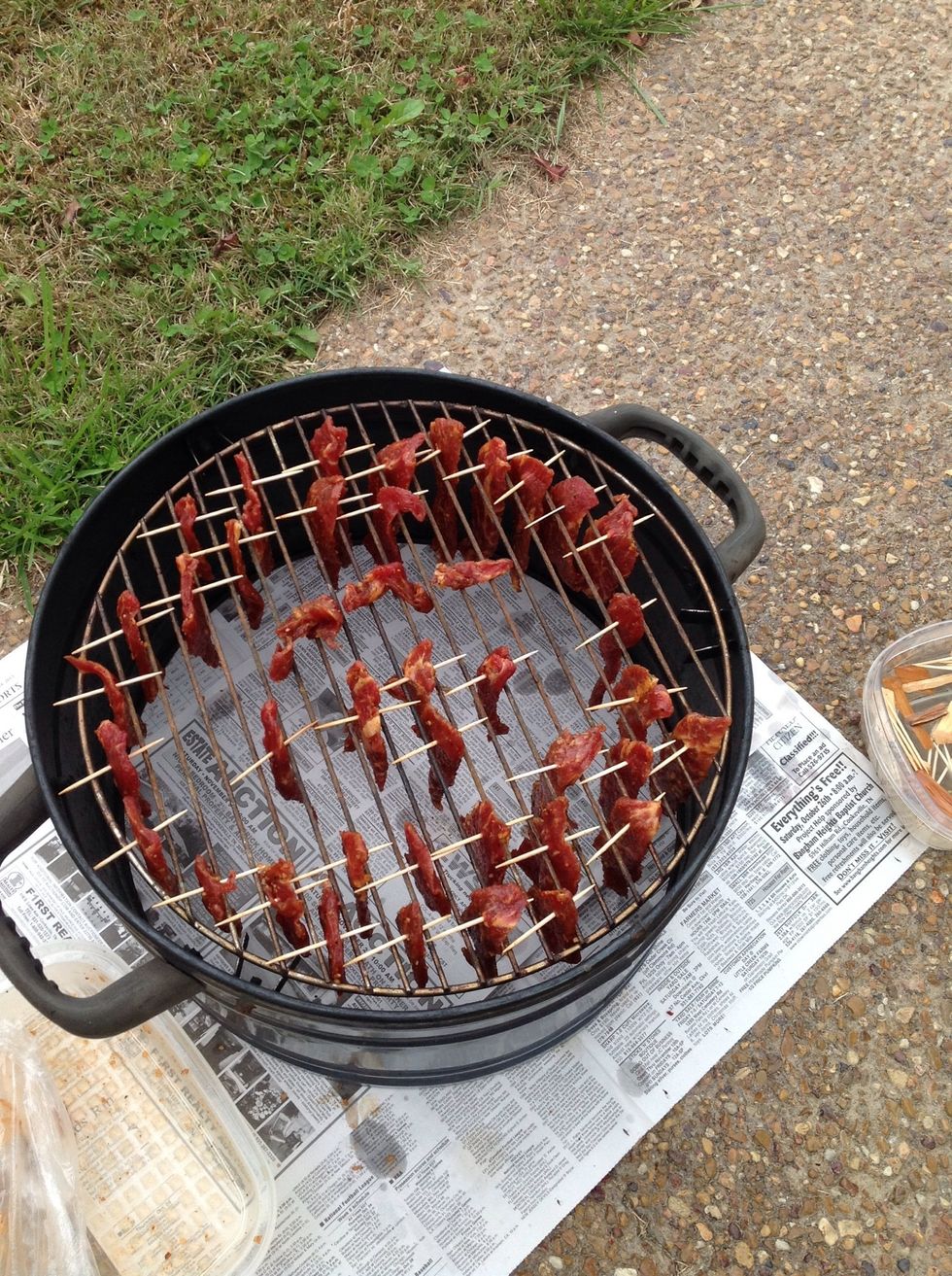 Like this! Make sure the pieces are not touching each other, or the sides of the smoker. You want each piece to get surrounded by smoke!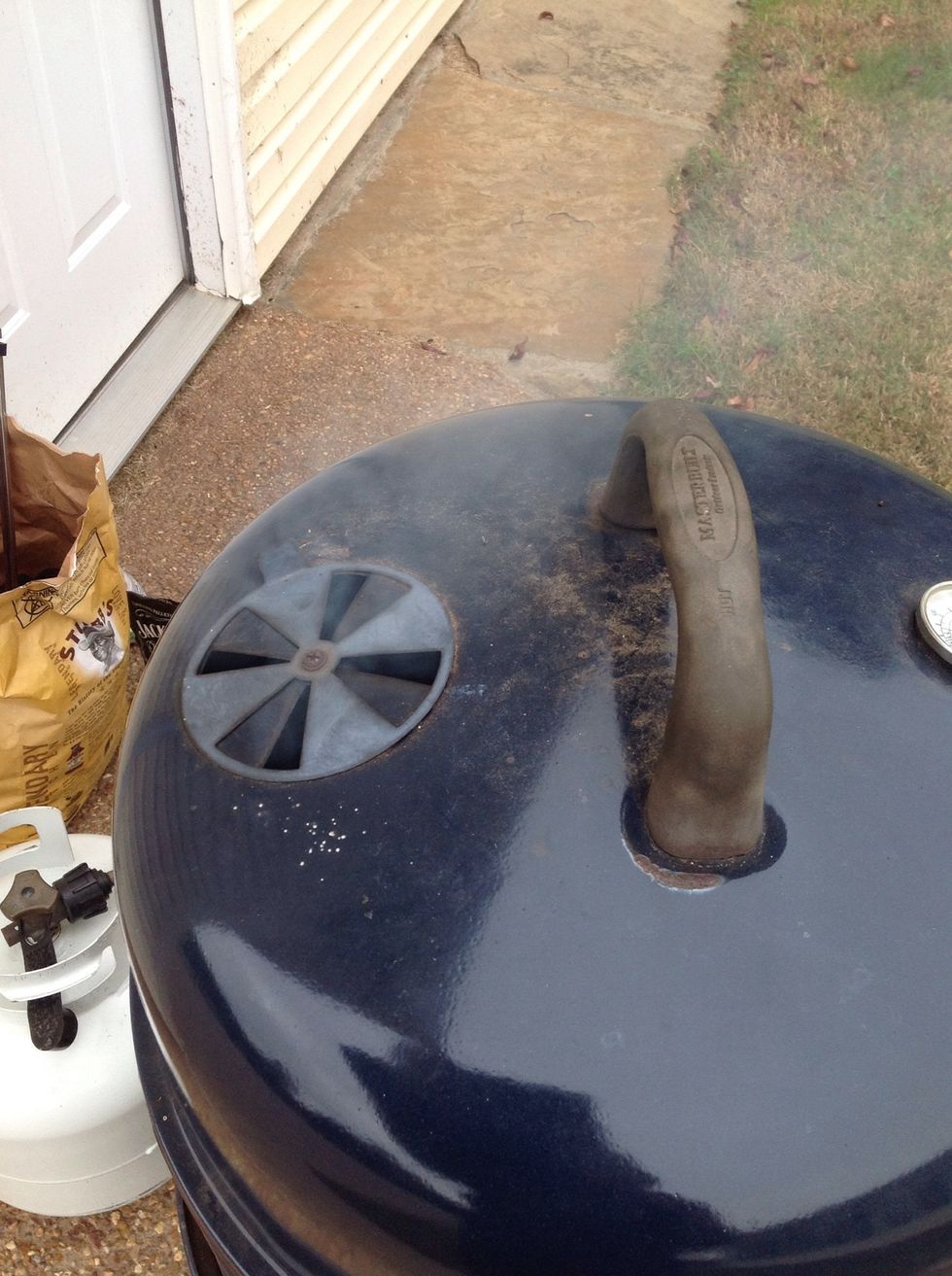 I use apple wood for my jerky, soaked in water for a short time so it does not catch on fire. This batch ran for an hour and a half. Don't over cook it!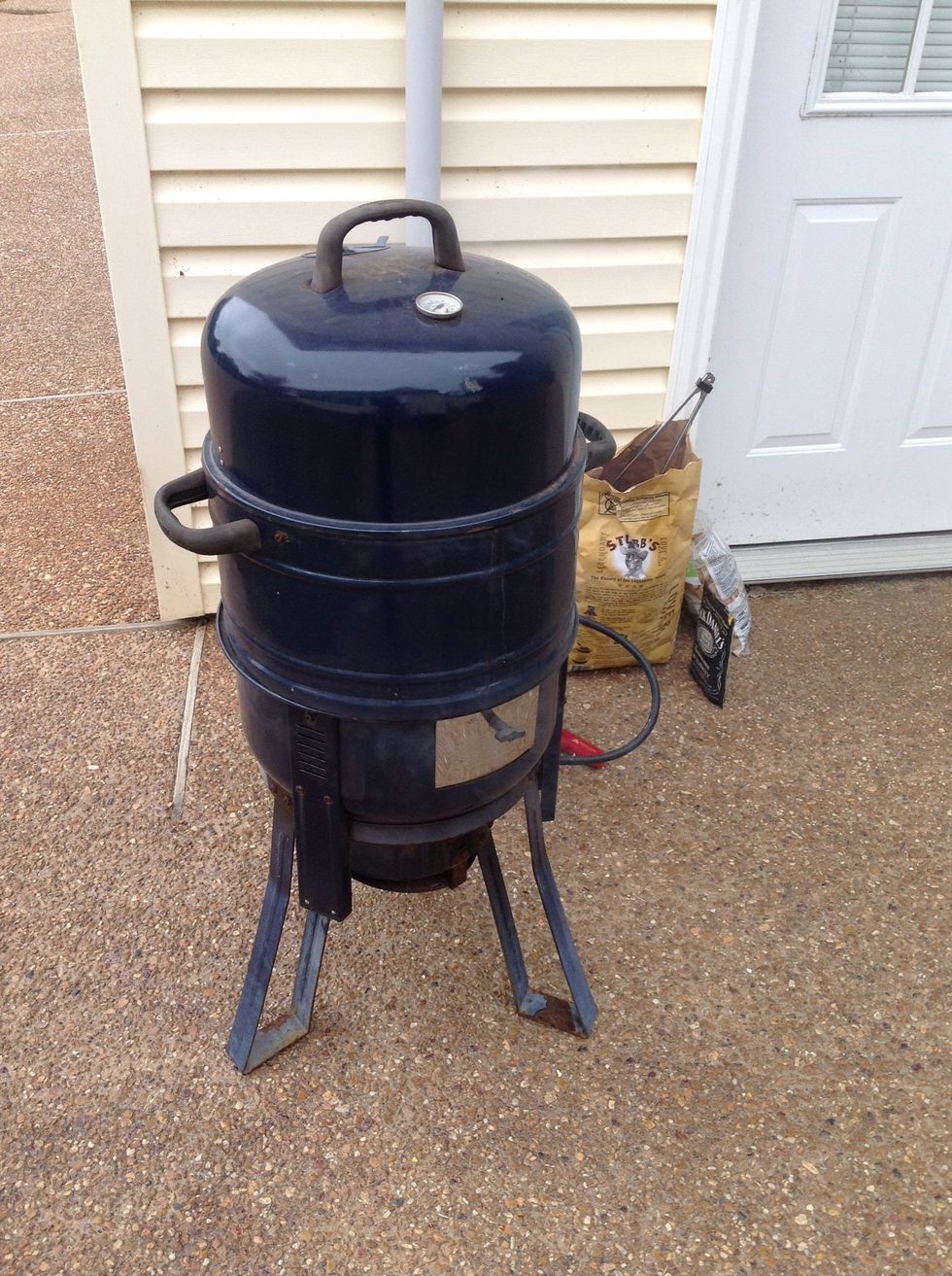 Here is my smoker, it can use charcoal or gas.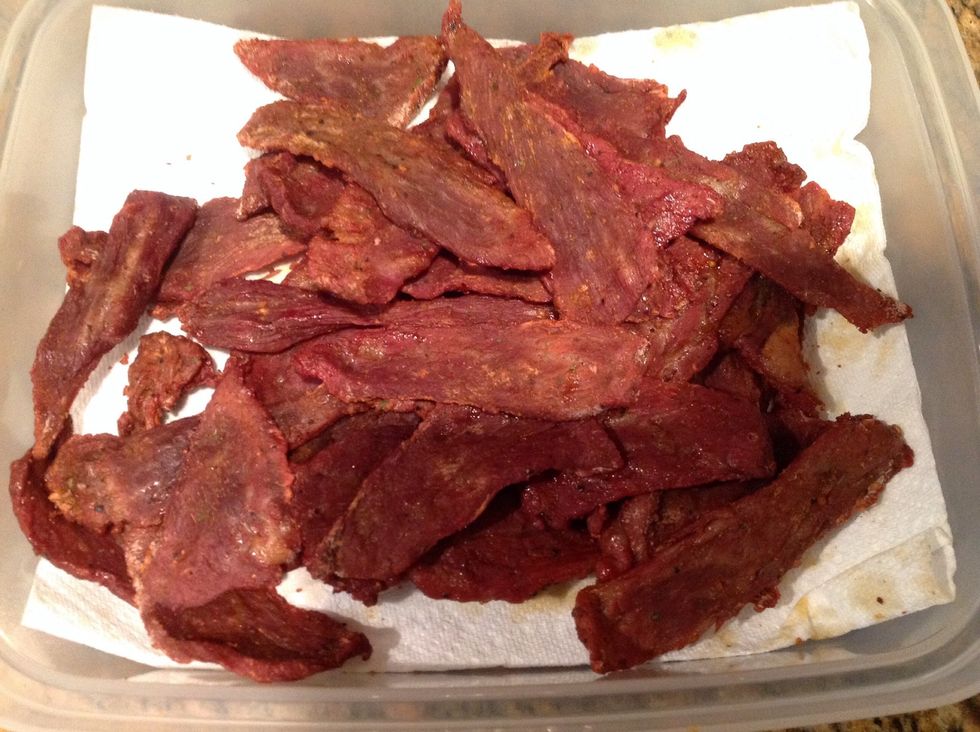 Finished product, awesome smoky, spicy flavor. Enjoy!
Salt
Sugar
Brown sugar
Spices
Tri Tip or London Broil
Smoker
Meat slicer