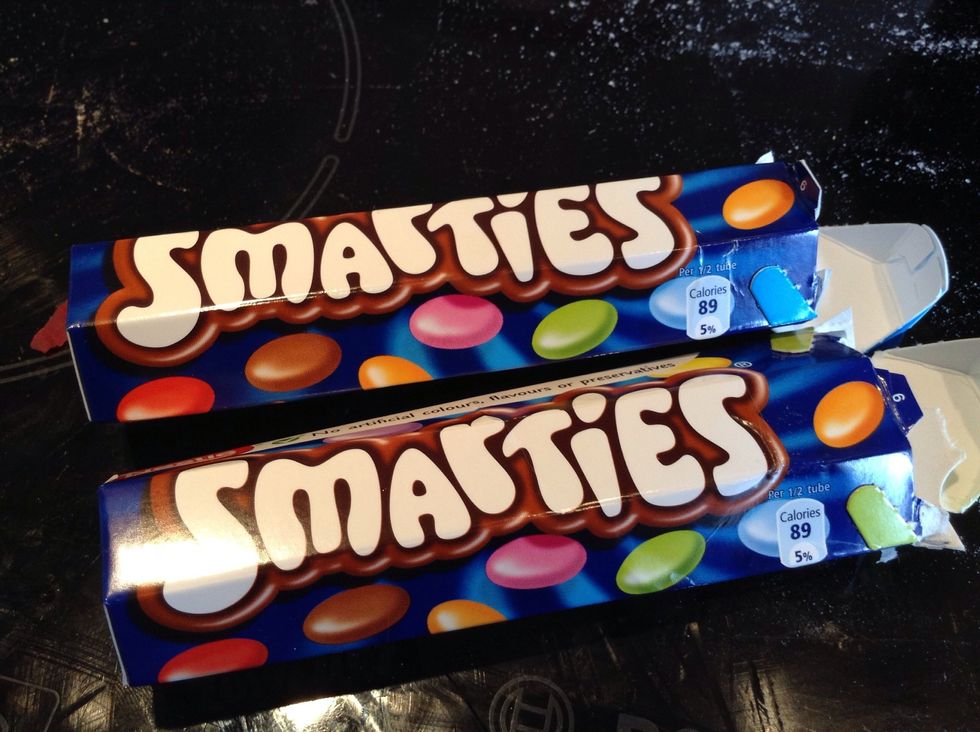 Get some smarties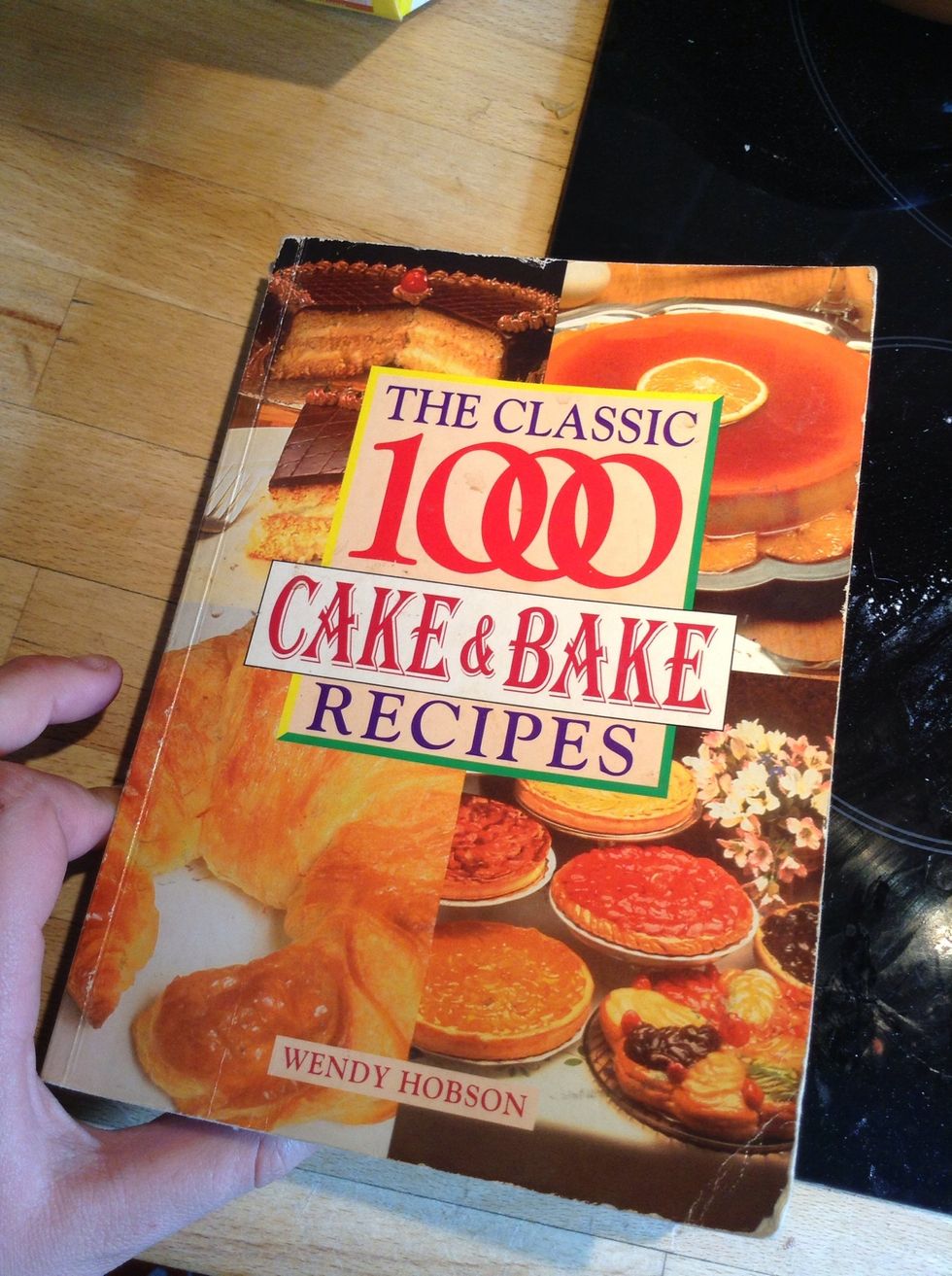 Find a fabulous recipe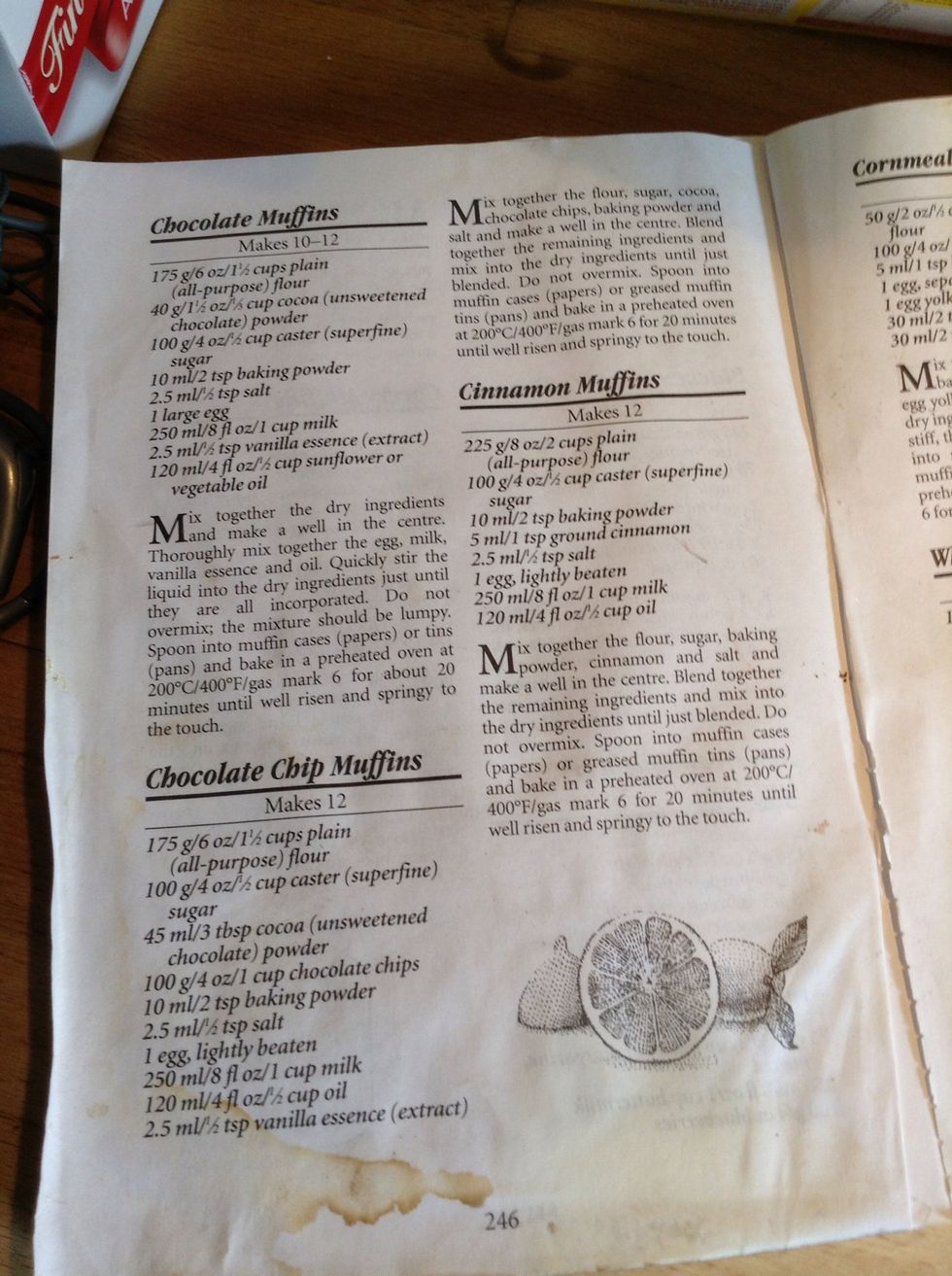 Preheat the oven to 200. Grab a reliable recipe book... I have substituted chocolate chips for smarties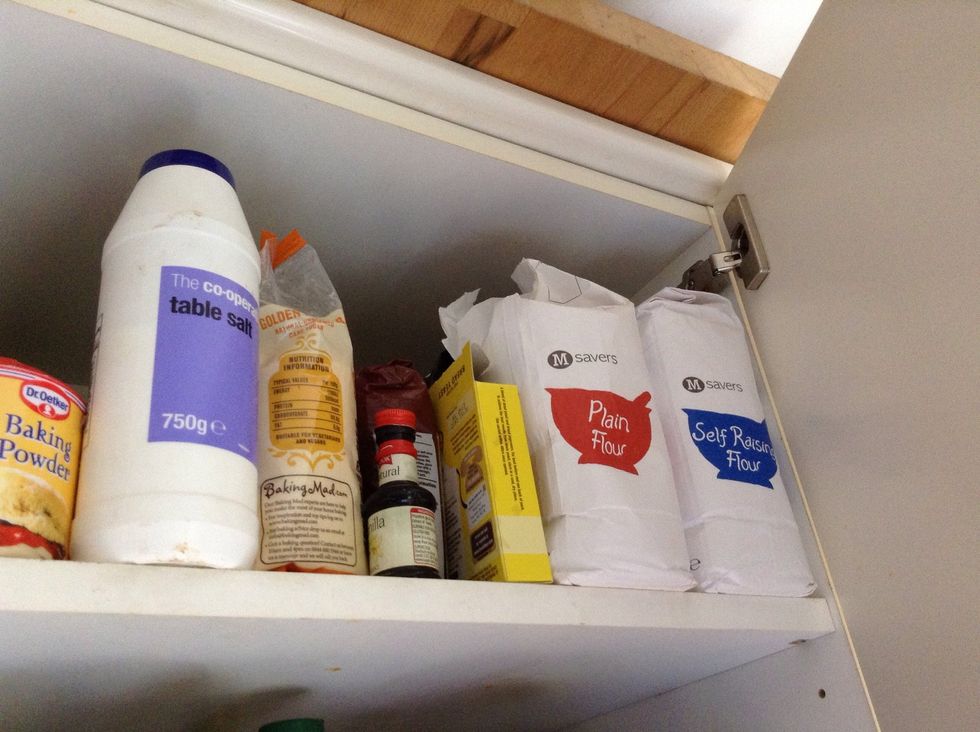 Raid the baking cupboard for the ingredients
Add all the ingredients into a big bowl... And mix!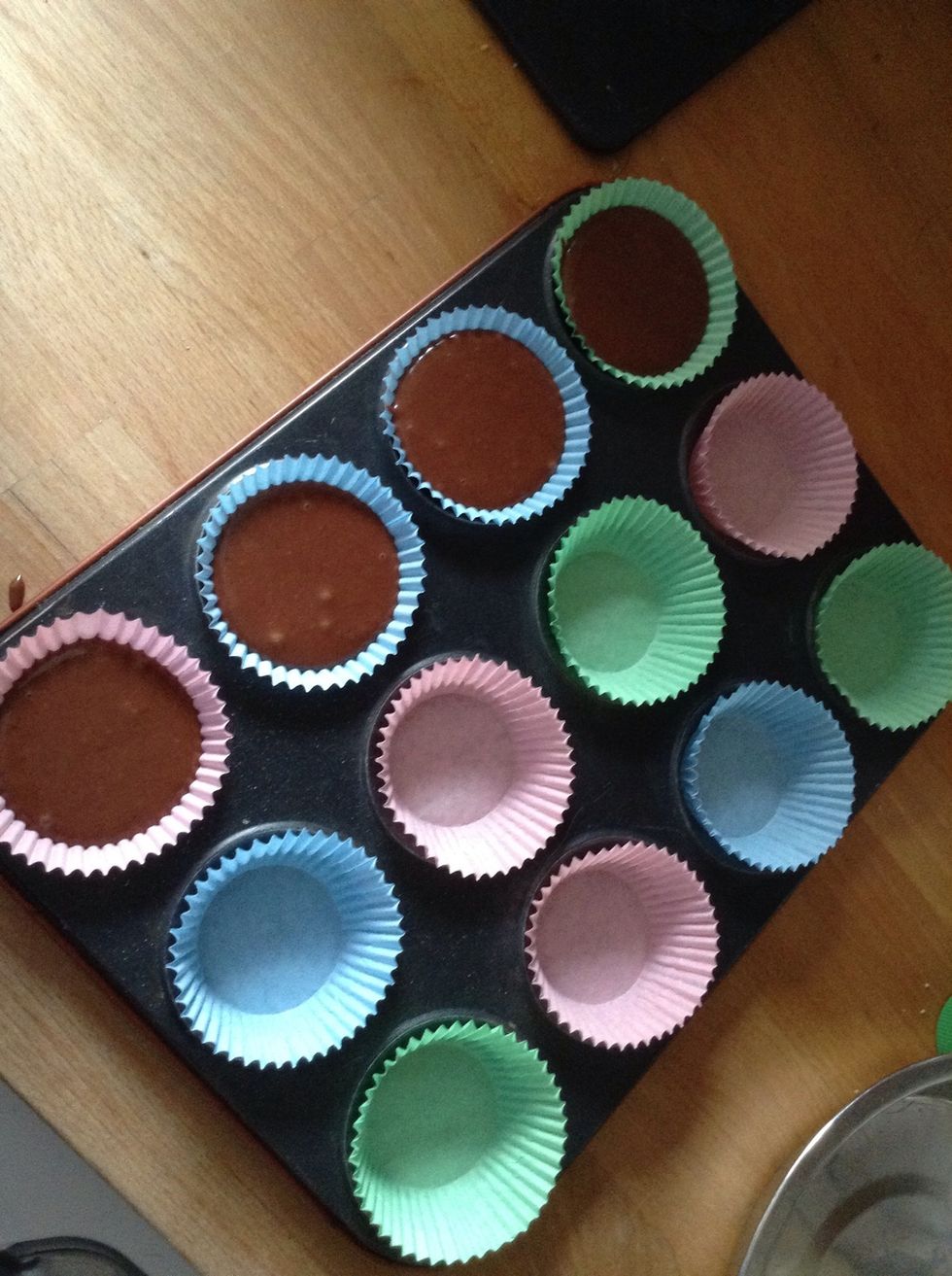 Put paper cases on a tray
Spoon the mixture into paper cases
Pop them in the oven for 20 minutes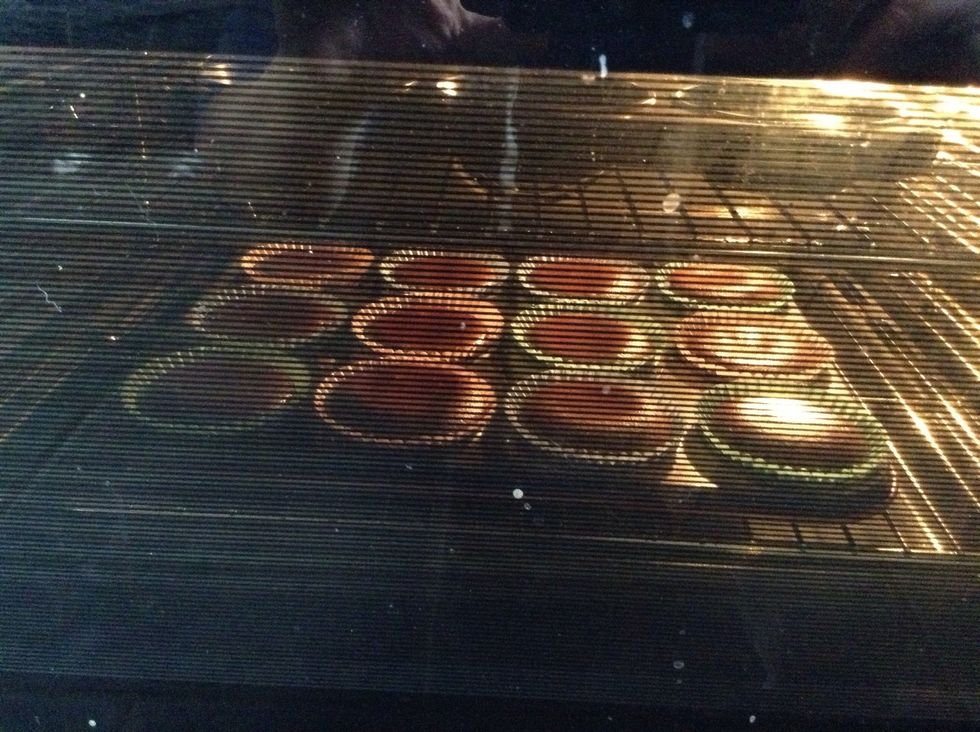 Ooh they are rising!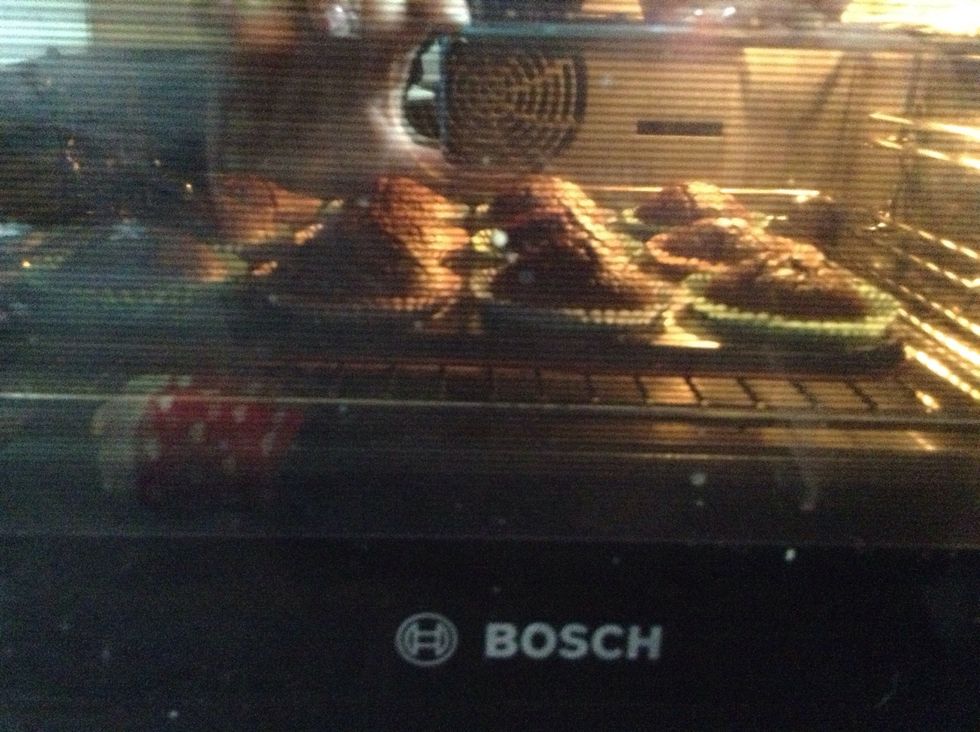 Nearly done! 15 mins in the oven
Take them out the oven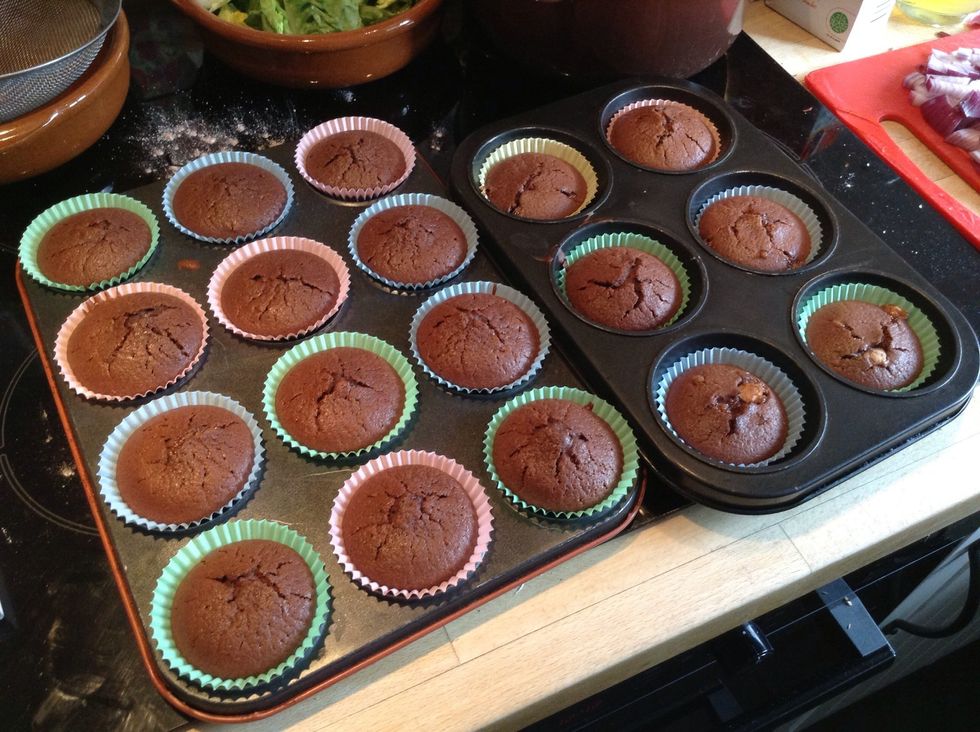 Pretty small muffins as I only used the small fairy cake paper cases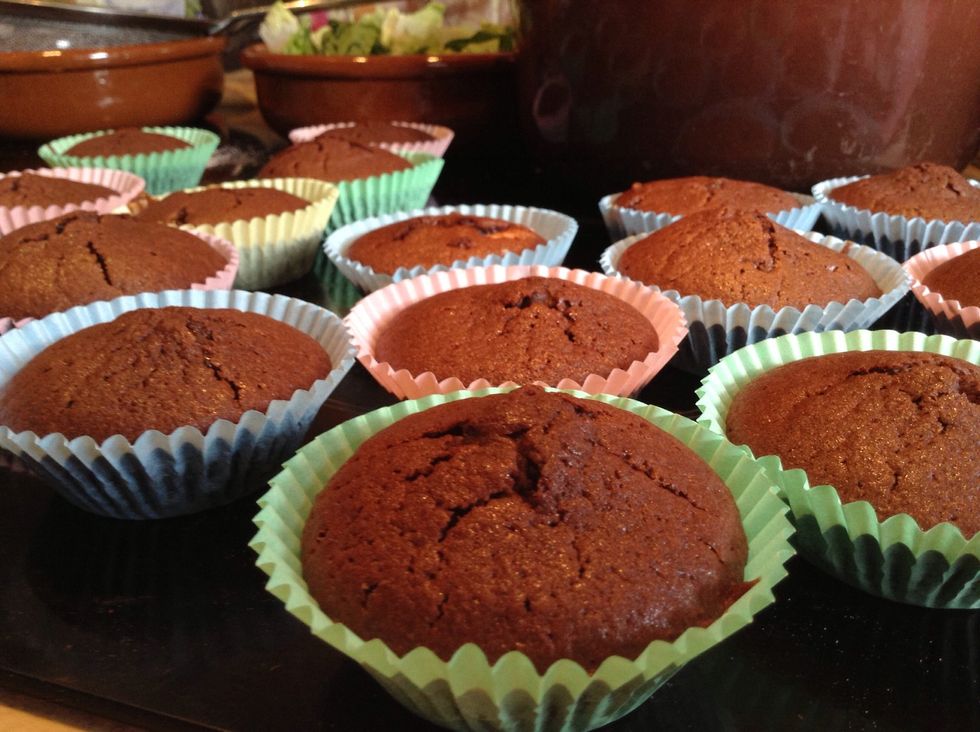 Springy and spongy to touch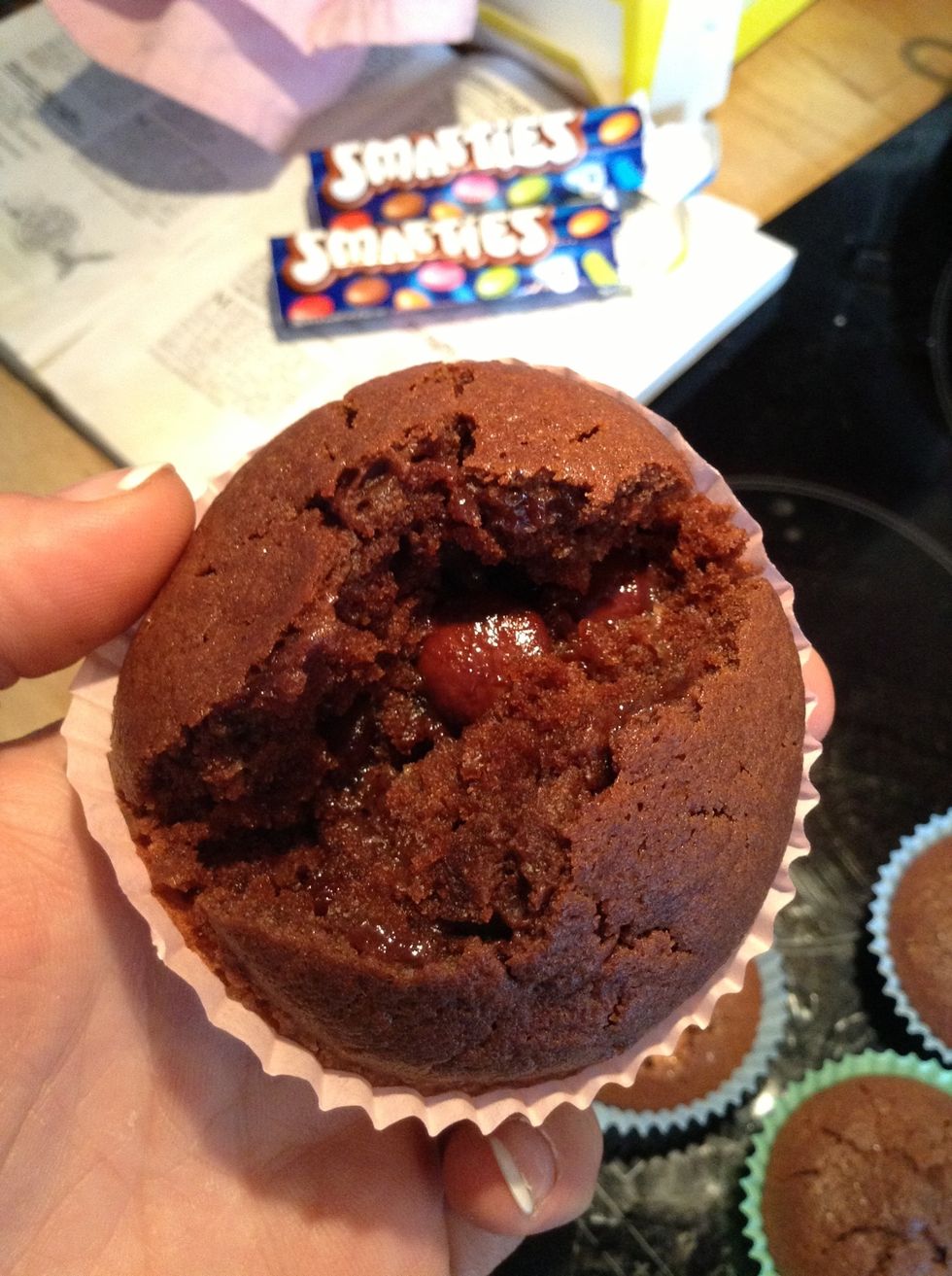 Voila muffins! Smarties inside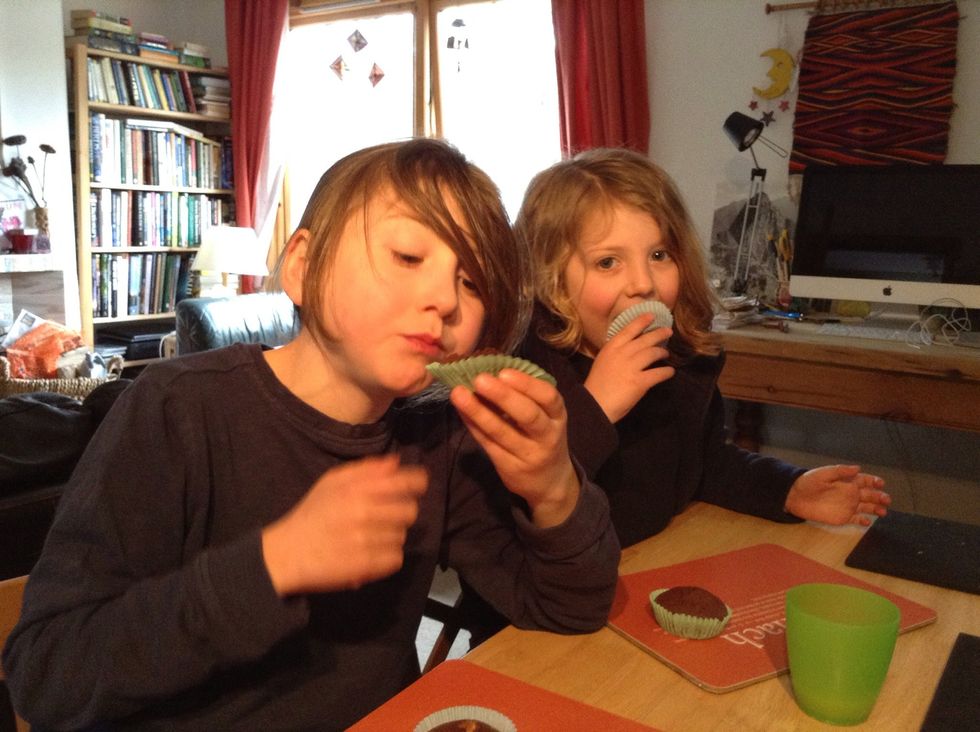 Get some willing children to try them out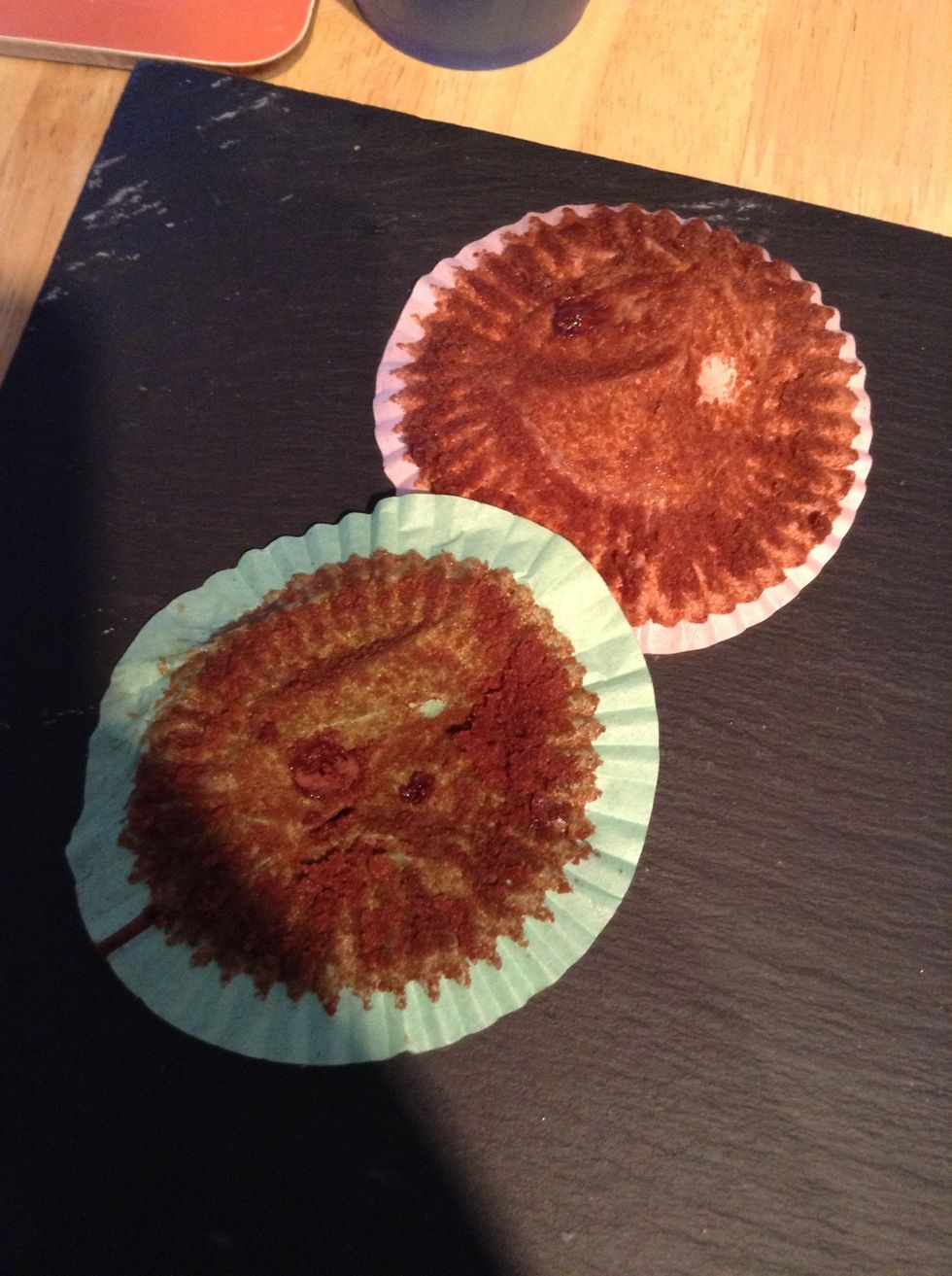 Success!!
4.0oz Smarties
6.0oz Plain flour
4.0oz Caster sugar
3.0Tbsp Cocoa
2.0tsp Baking powder
1/2tsp Salt
1.0tsp Egg
8.0oz Milk
4.0oz Oil
1/2tsp Vanilla extract