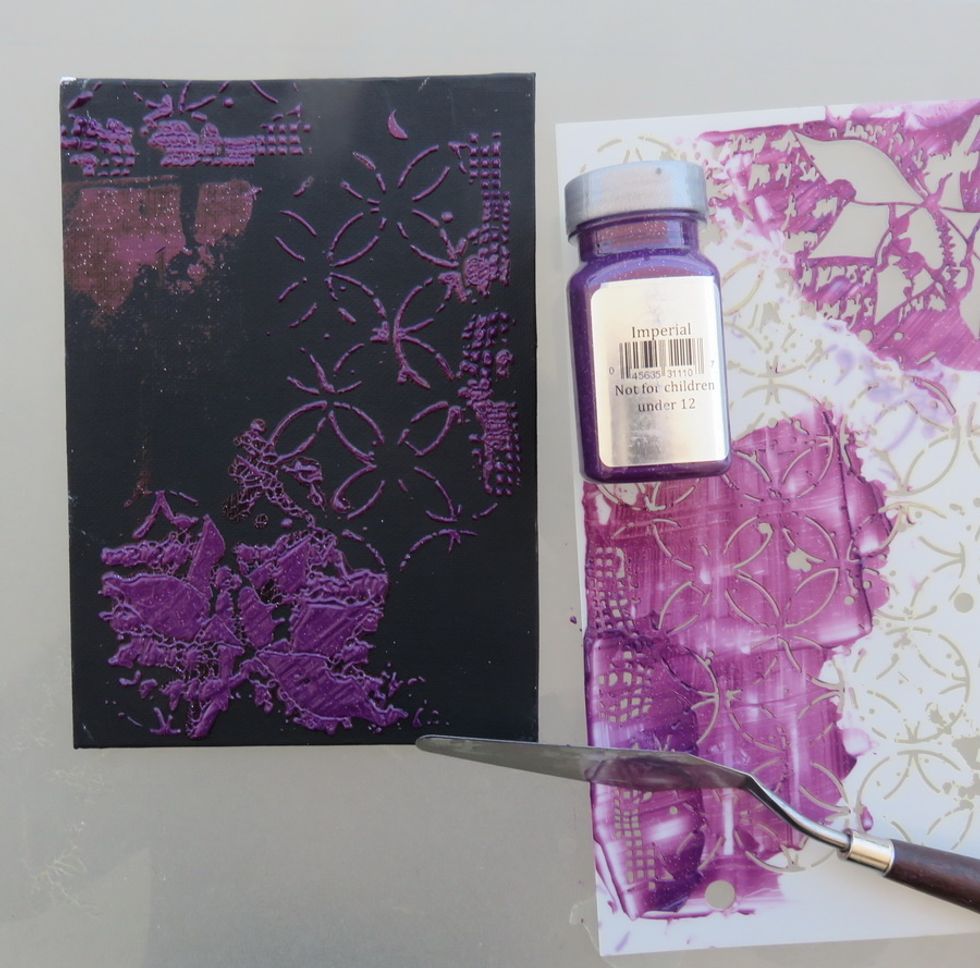 Paint the canvas with black gesso and when dry add Imperial Sorbet paint over Lotus stencil. Don't try to cover the whole stencil, but just some fragments. Wipe the left overs over the canvas.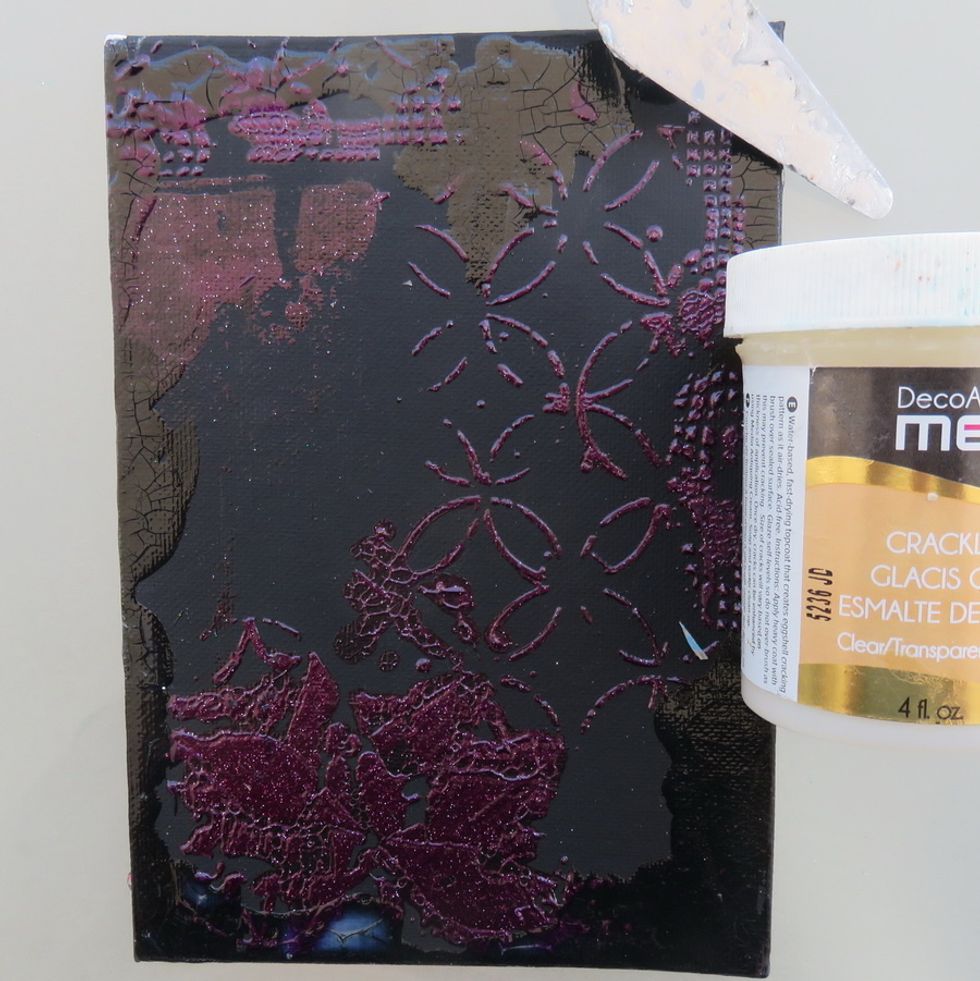 Add thin layer of crackle glaze around the canvas for the future texture.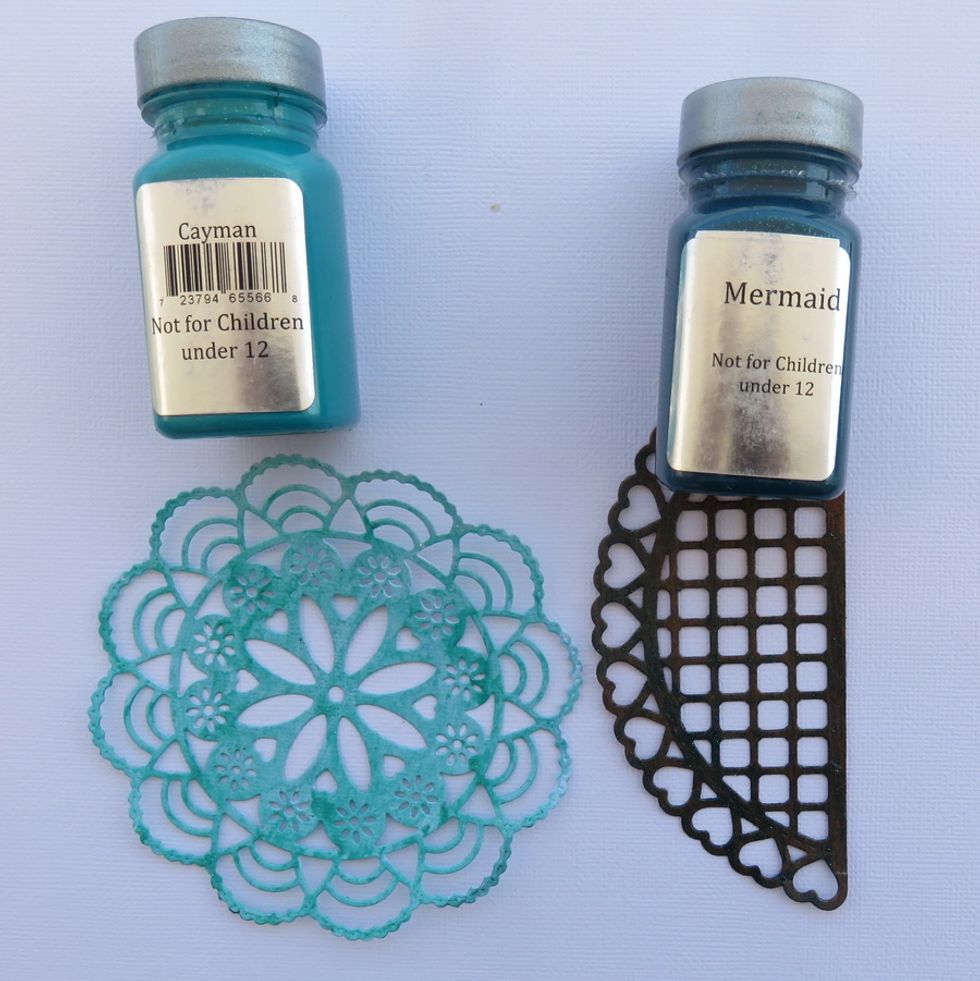 Find nice die cuts from your most probably large leftovers stash and paint them with Mermaid Sorbet paint and Cayman Sorbet. As the half circle was copper cardstock I just painted it a bit.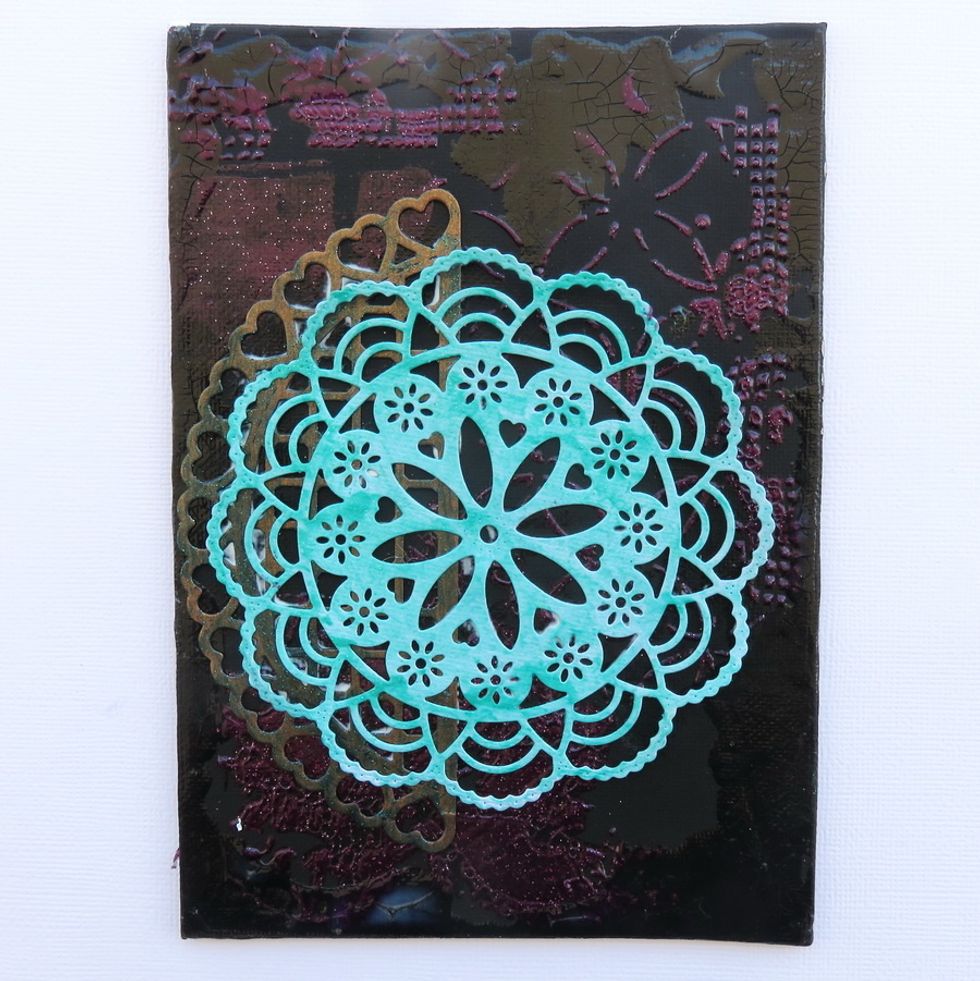 Use gel medium to glue the painted die cuts over the canvas as shown.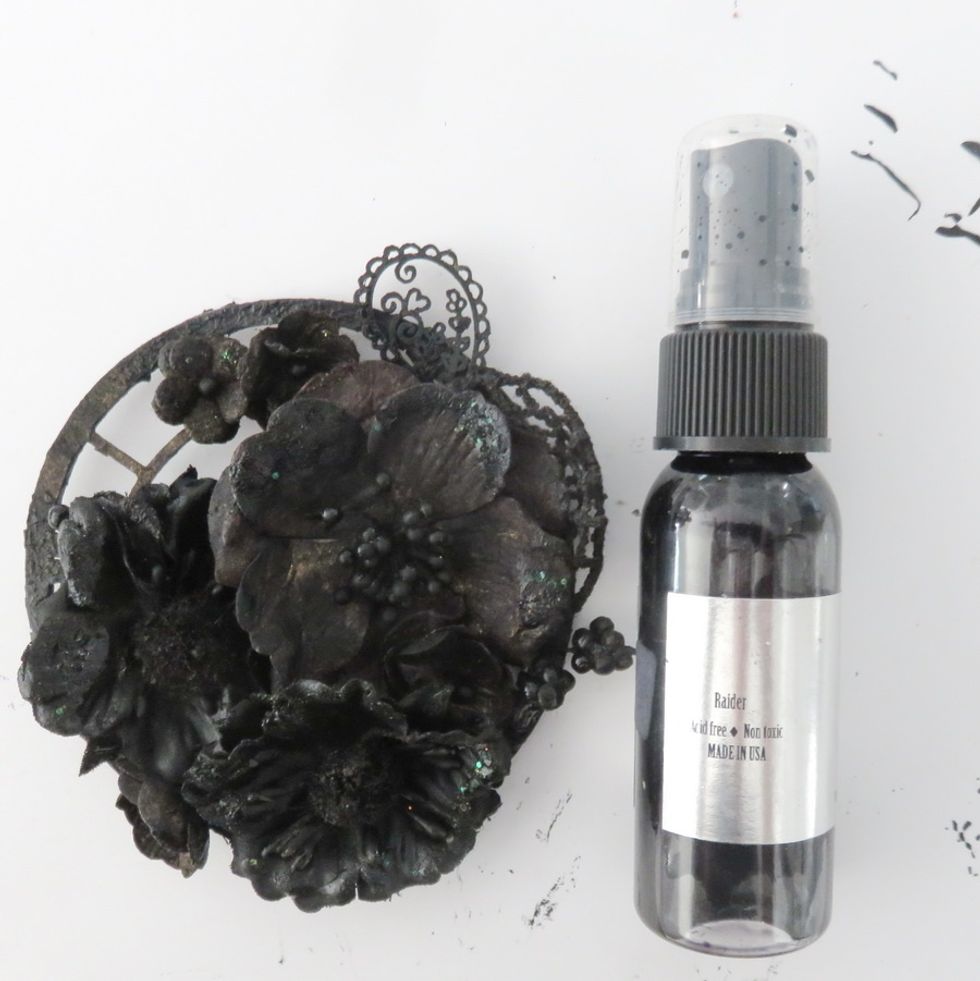 Use chipboards, lace and flowers to make a circle clusted (any colors will do) and then spray it with Raider Colorations spray from all sides and let it dry.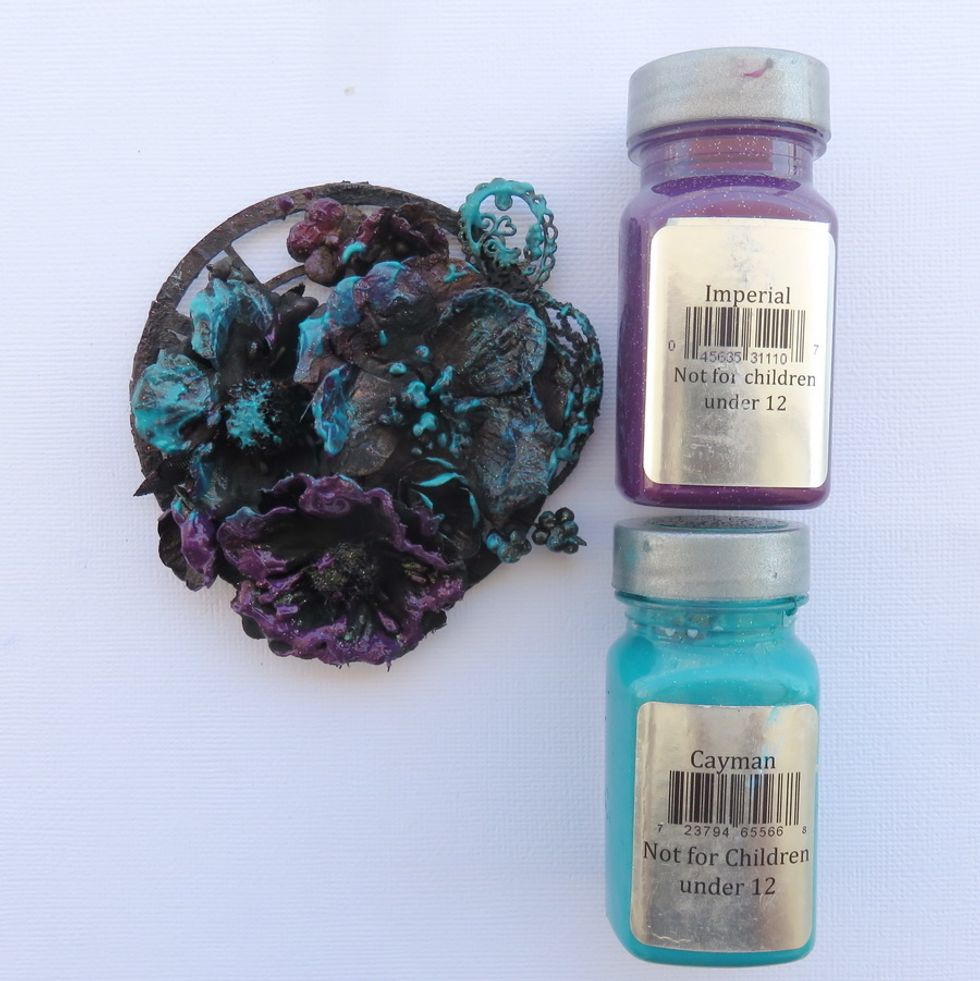 Add Cayman and Imperial paints over the black misted flowers cluster. You can use your fingers to add some paint over the petals.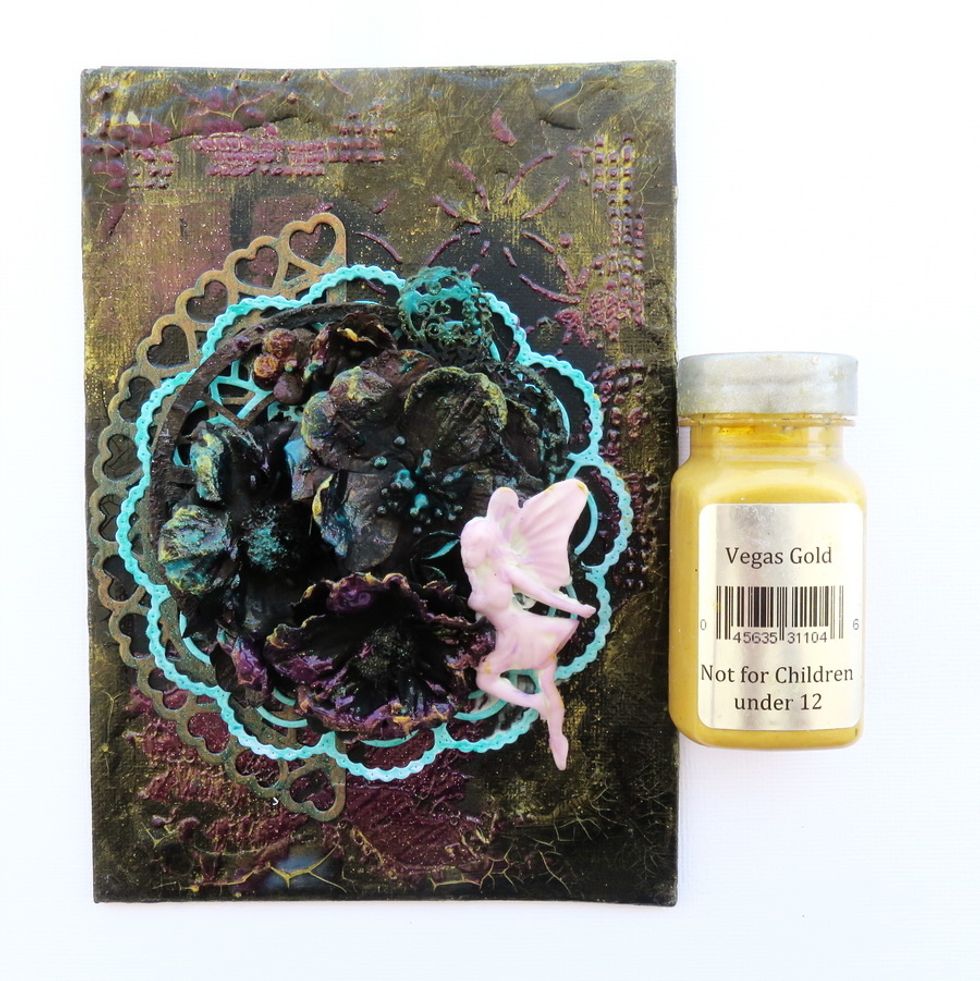 Glue the clay fairy over the flowers cluster as shown. Add Vegas Gold paint over the cracks made with crackle glaze during the previous step and are dry now.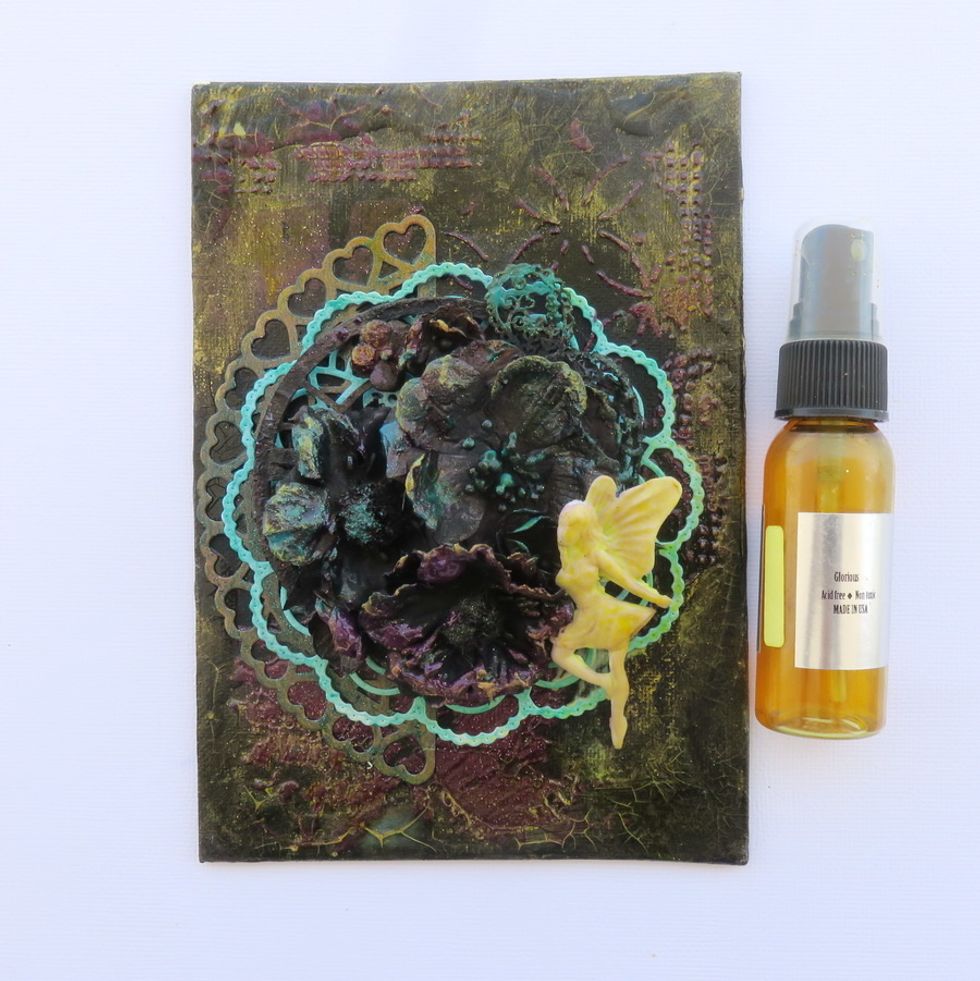 Spray the whole canvas with Glorious Colorations spray and let it dry.
Paint the chipboard word SMILE with Cayman Sorbet paint and glue over the finished canvas.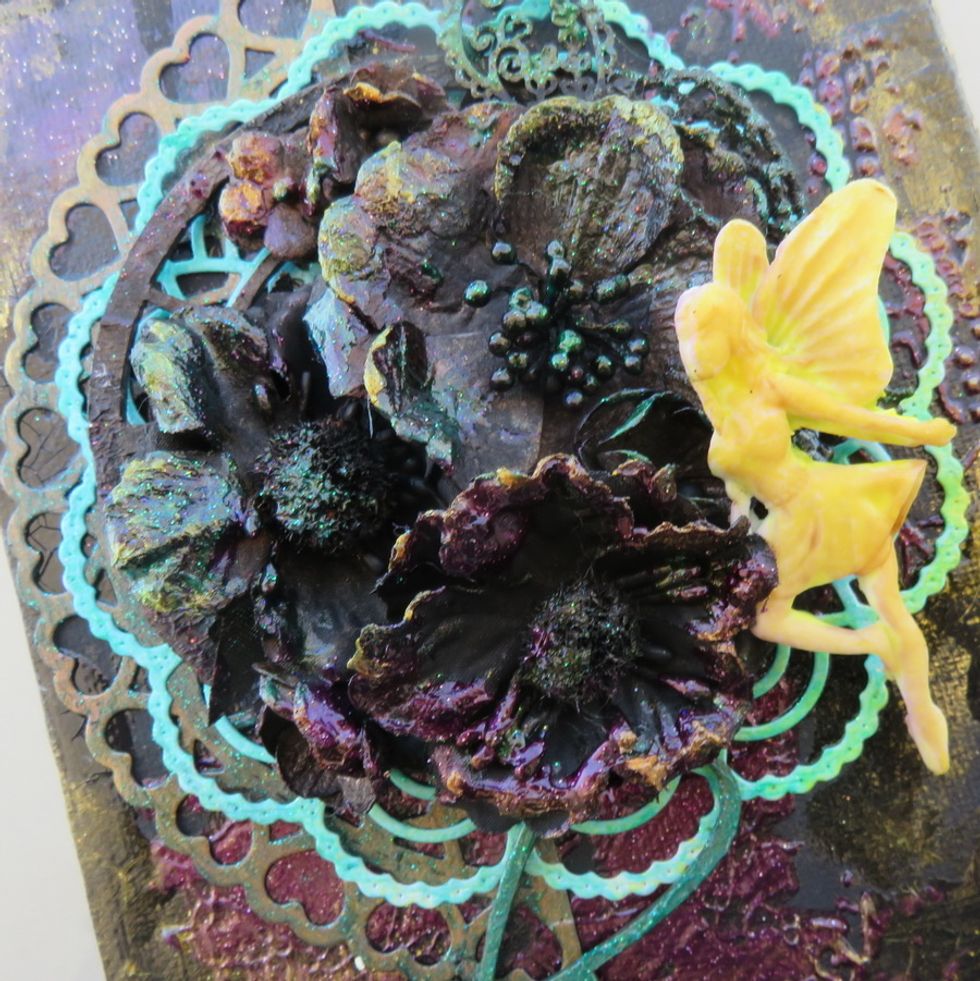 See how gorgeous are the colors over embellishments with Art Anthology paints and sprays!
5*7'' flat canvas- craft shop
Imperial Sorbet- Art Anthology
Lotus stencil- Art Anthology
Cayman Sorbet- AA
Mermaid Sorbet- AA
Raider Colorations- AA
Vegas Gold Sorbet- AA
Glorious Colorations- AA
Clay fairy
Different die cuts
Art Anthology
Art Anthology is a manufacturer of dimensional mediums.\n\nCome chat with us in our Facebook Group: Art Anthology Adventures in Art