Make Small Magnetic Hooks From Fridge Magnets
4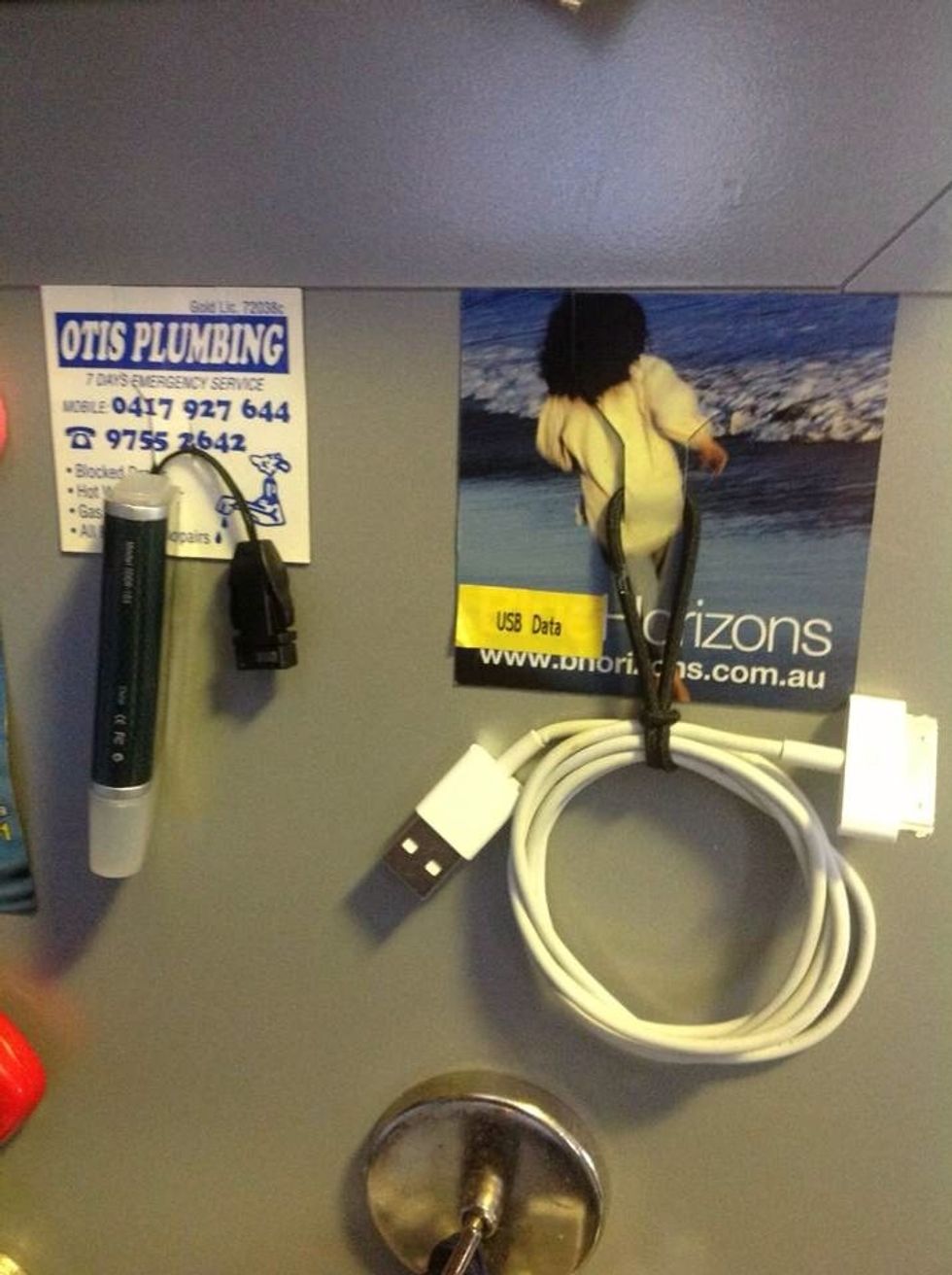 Cut a hook shape INSIDE flat, advertising 'fridge' magnets. Ensure, 1. there's enough magnet at the top to secure the hanging item once returned to a ferrous surface. See next...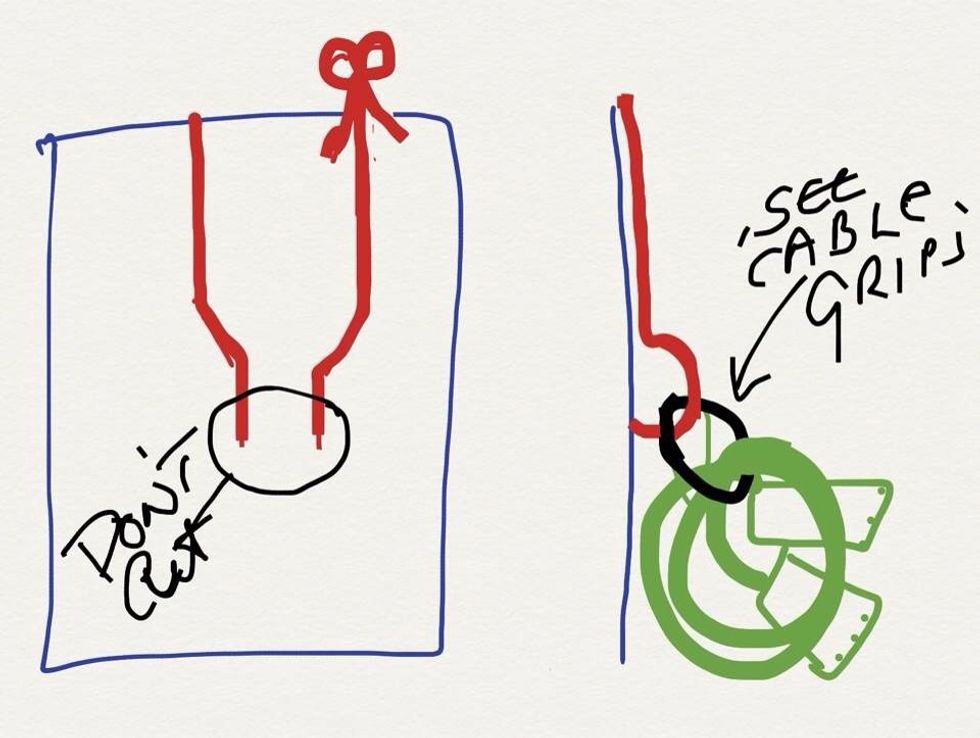 2. DON'T cut across the bottom of the hook. Open the hook, loop item (say cable grip :-) over hook, place magnet on ferrous surface ensuring the 3 top edges are butted together. Bad sketch ;-}
These hooks are surprisingly strong.. The larger the magnet, the stronger the hook. However, hanging your power drill/pressure cooker on one is not recommended :-D
Large ferrous metal object...
fridge, filing cabinet, garage shelves, etc.
Small/large, free, advertising fridge magnets.