This was my first time making these and I found the recipe to be a little too sweet. I would definitely reduce the sugar in both the cookie and brownie part!
I would may be use 1/2 cup of each of the sugars in the cookie portion (instead of 3/4) and 3/4 of each of the sugars in the brownie portion (instead of 1)...maybe even less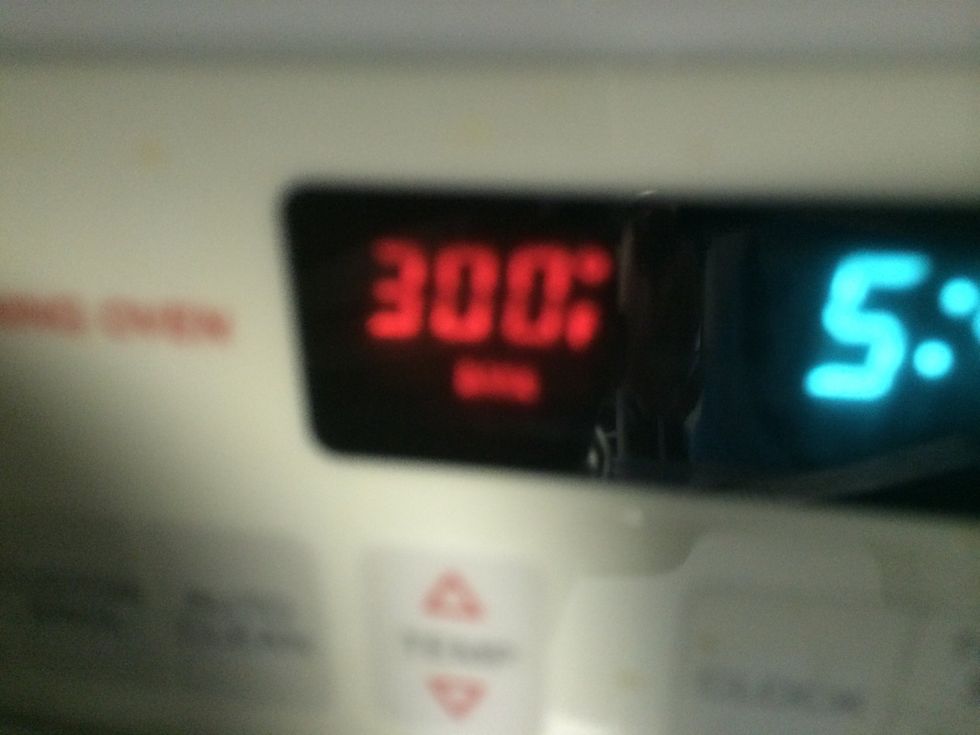 Preheat oven to 300 degrees Fahrenheit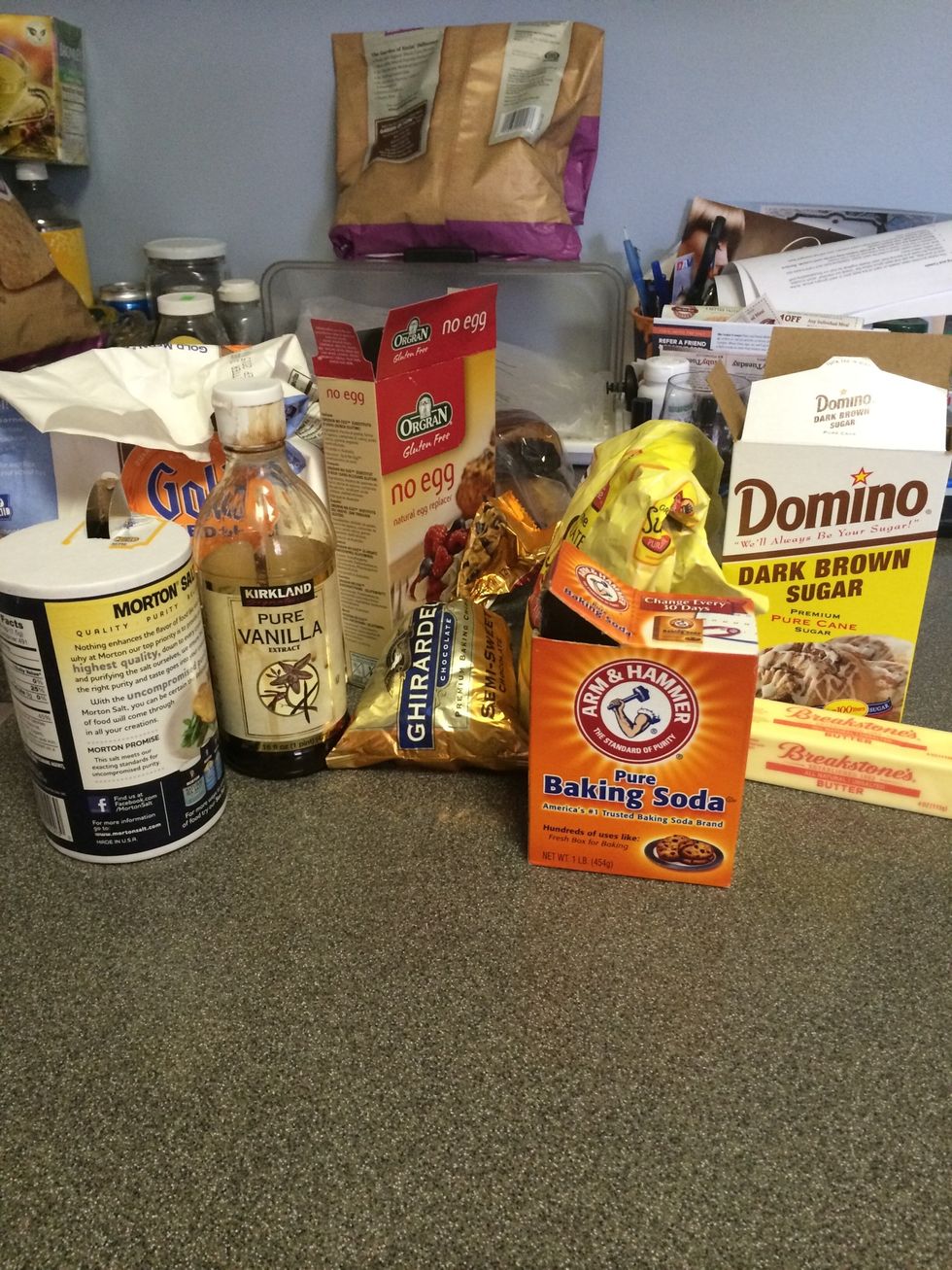 Gather ingredients for chocolate chip cookie portion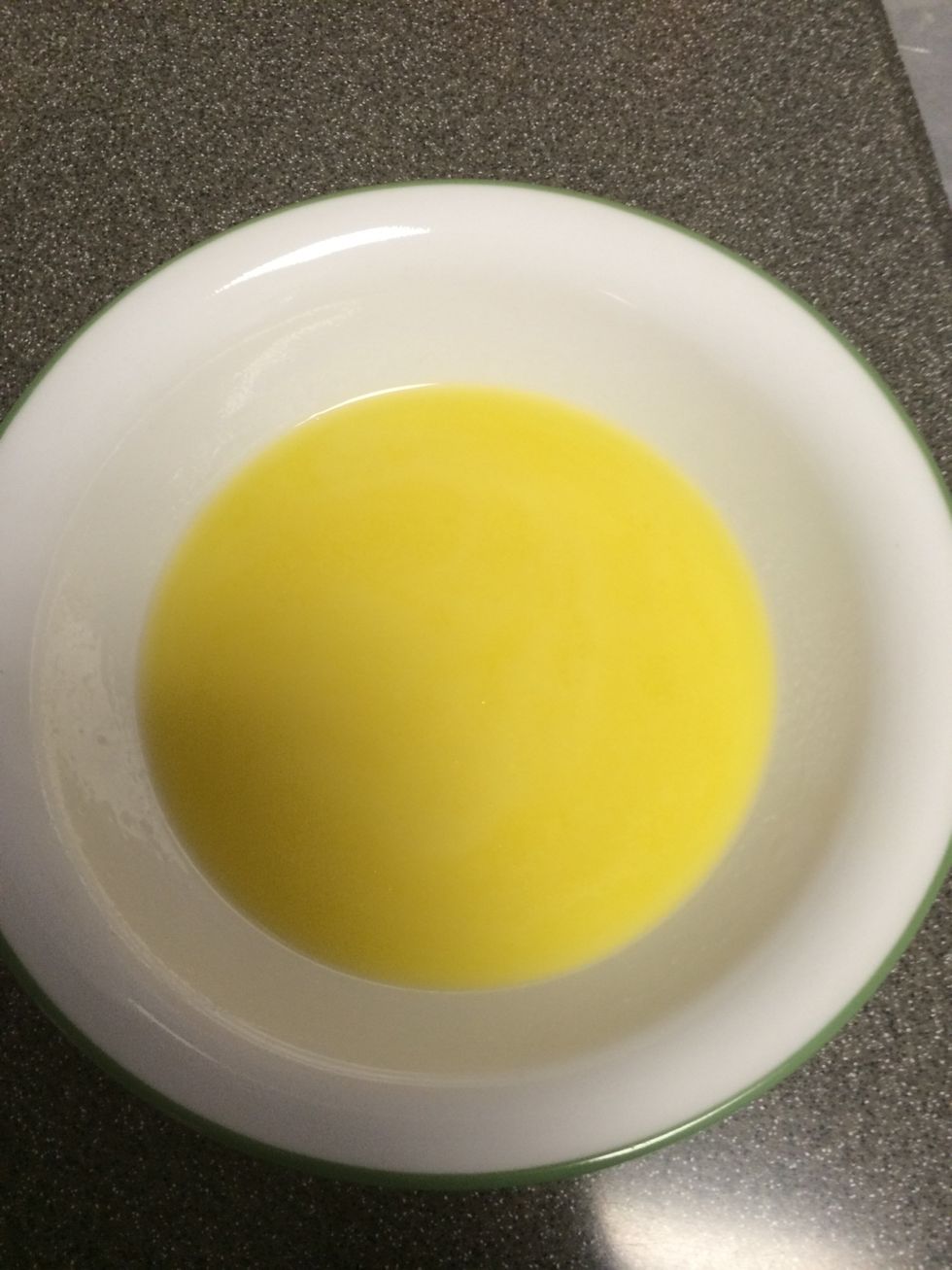 Melt butter in microwave (about 45 seconds)
Instead of eggs you can also use an egg replacer (can get it in supermarket) For mine you use a teaspoon of the powder and 2 tablespoons of water and mix (this is equal to 1 egg)
Add the brown sugar, sugar, butter, eggs, and vanilla. Mix these together.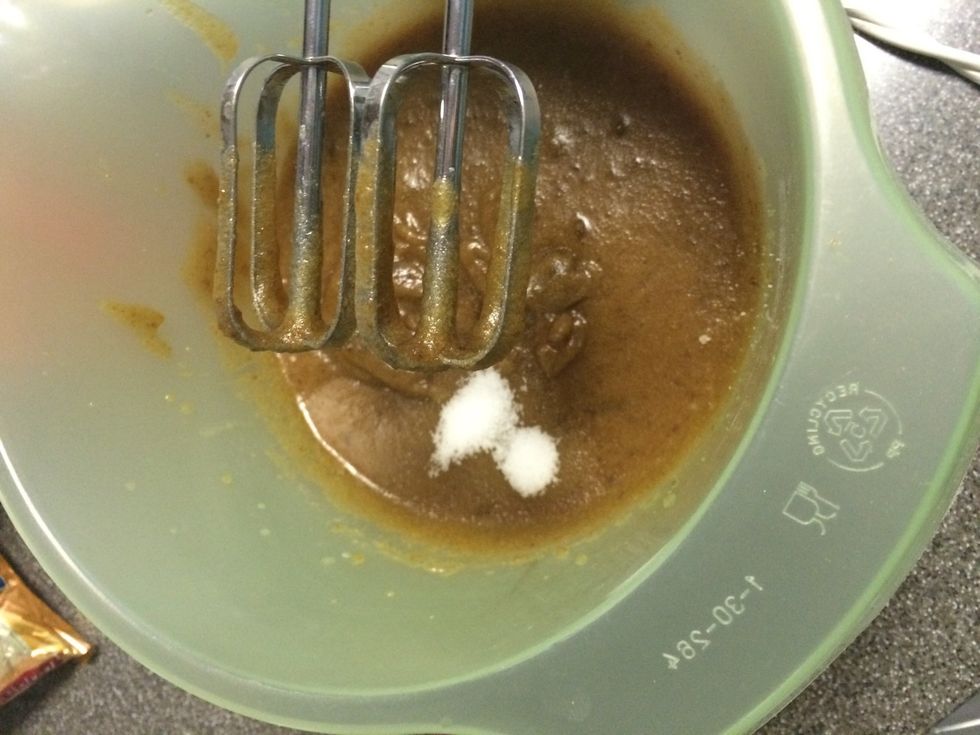 Add salt and mix it in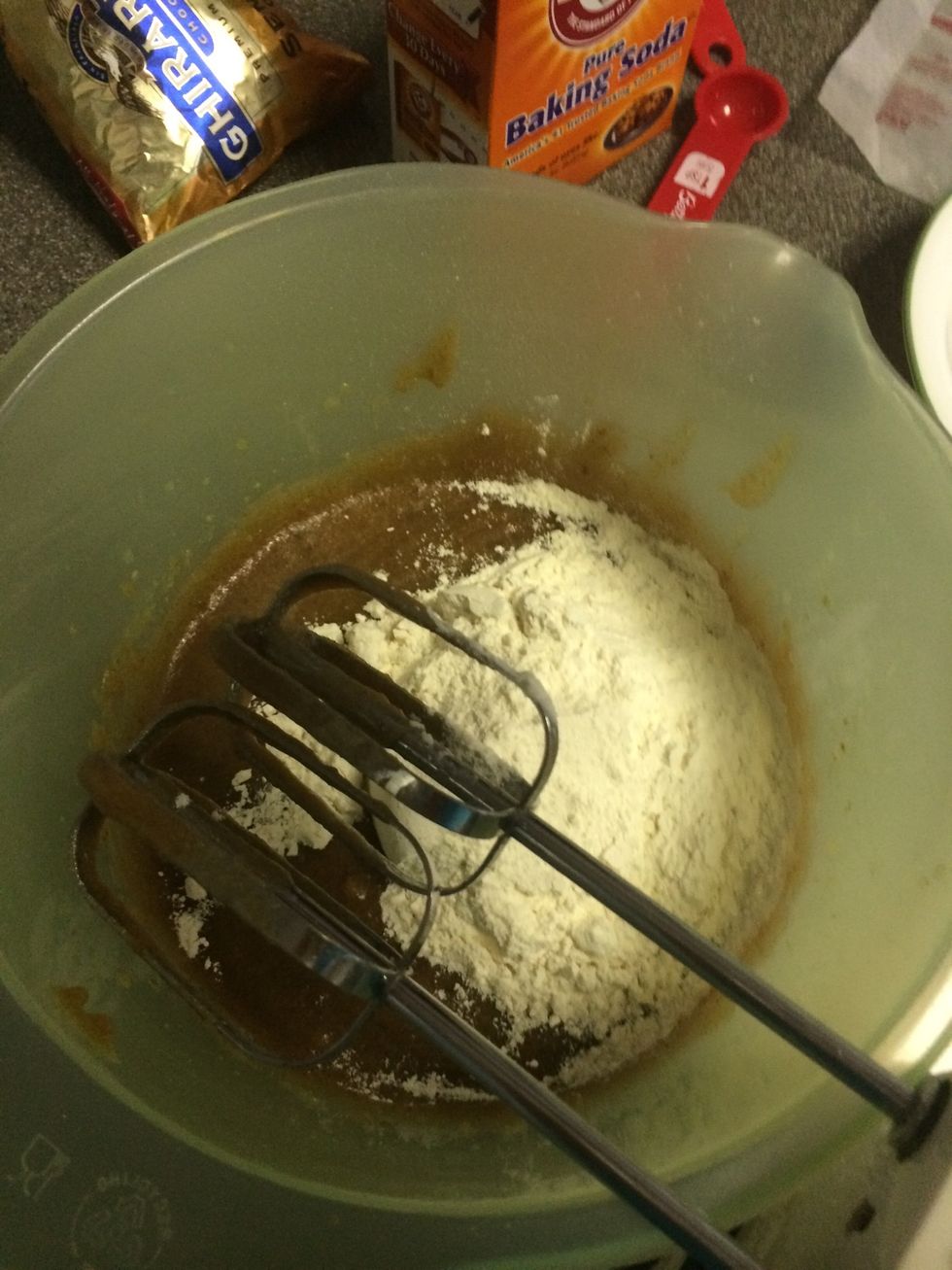 Add flour and mix it in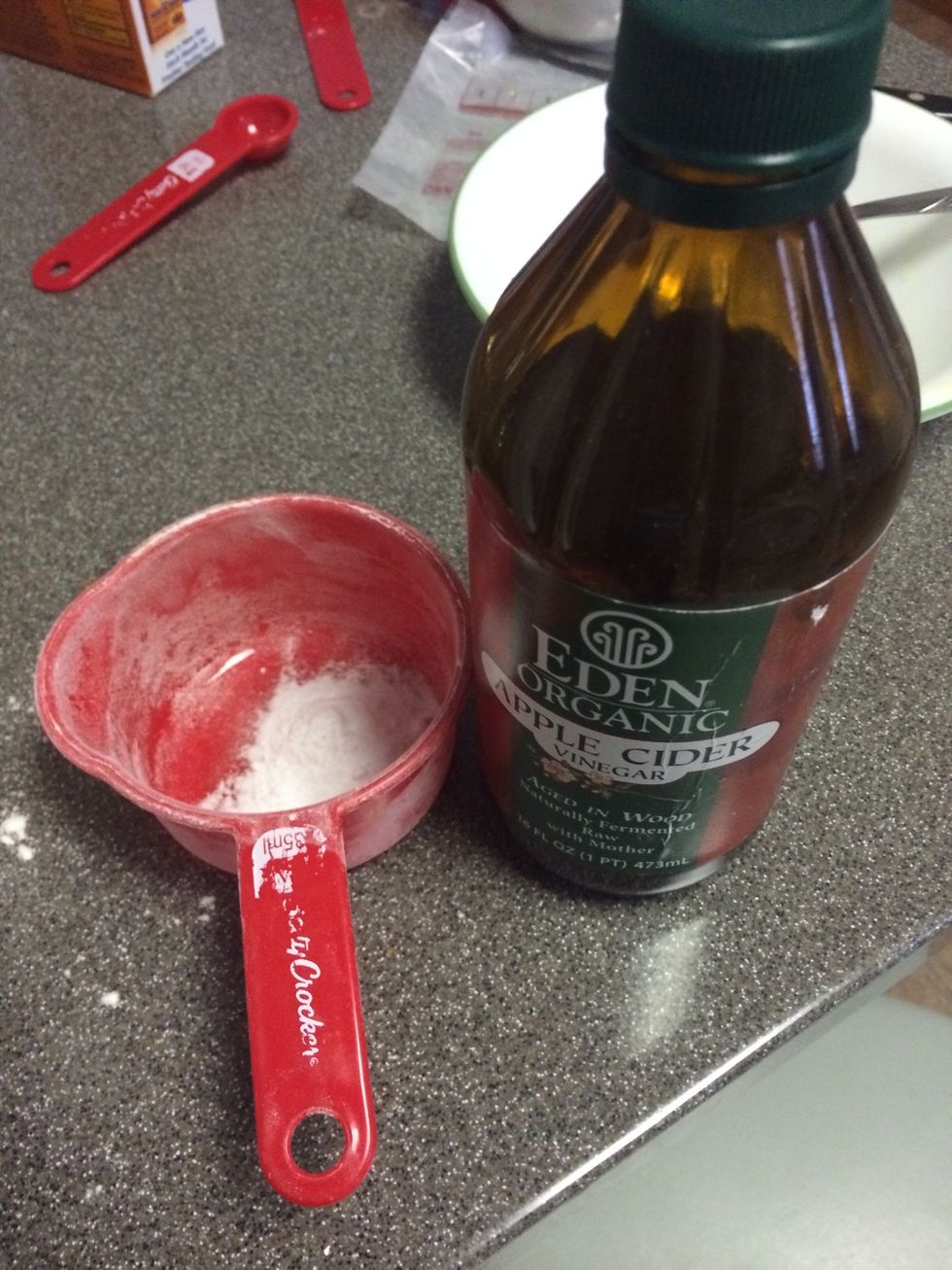 Take baking soda and place it in a cup
Add the vinegar and let it sit for a few seconds and then add it to the bowl and mix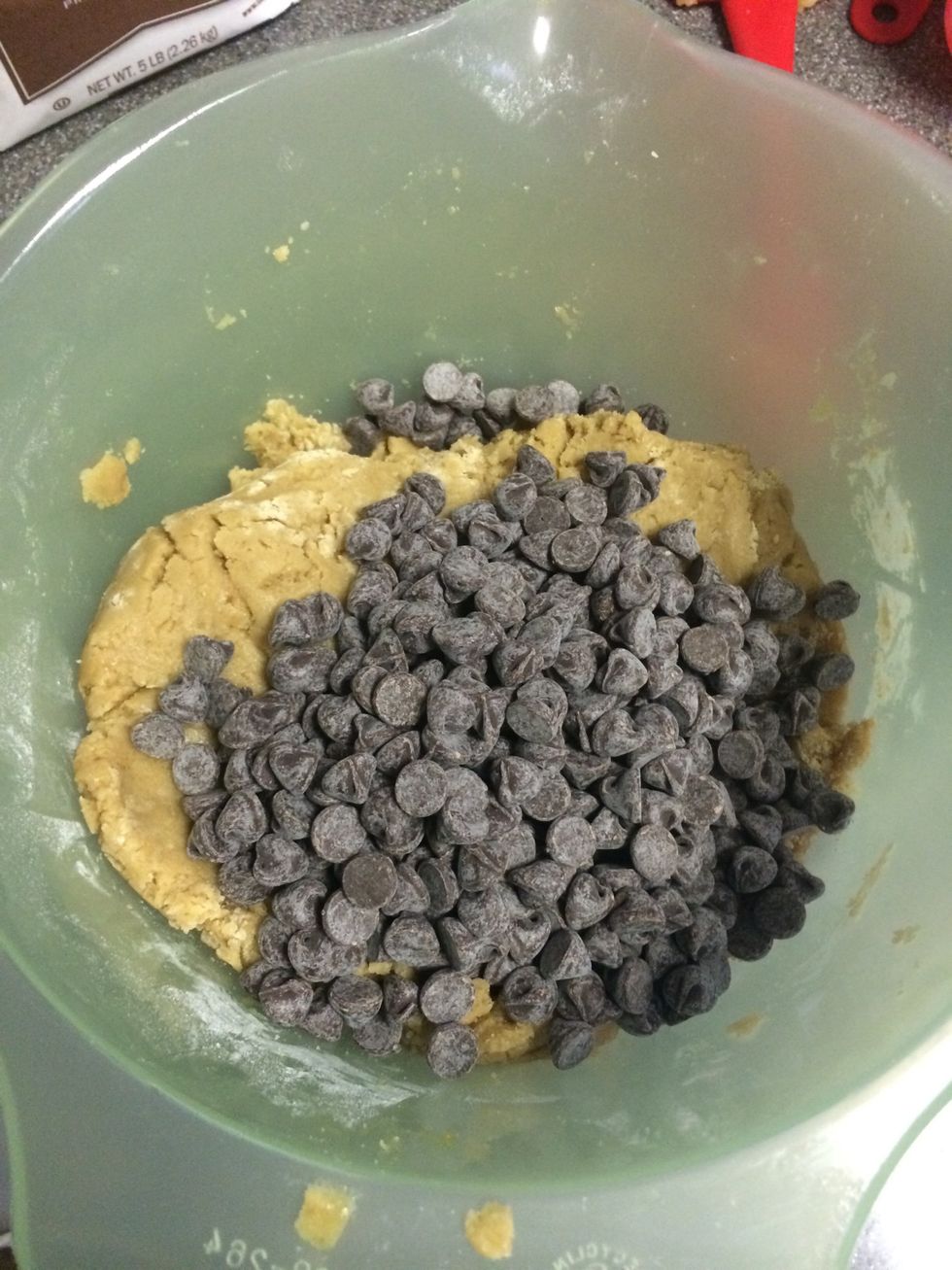 Add the chocolate chips and mix them in by hand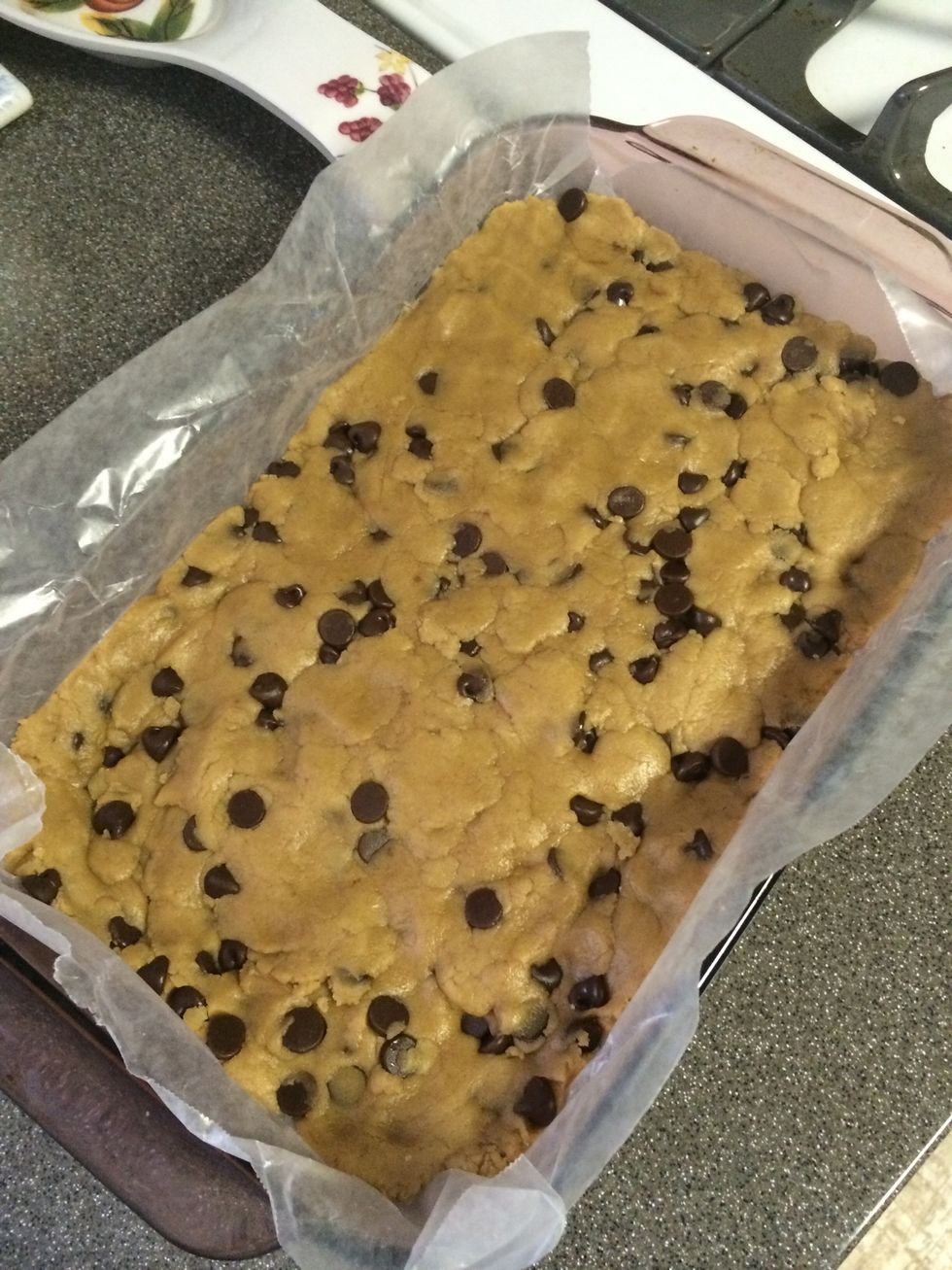 Line pan with parchment paper and put the chocolate chip cookie batter in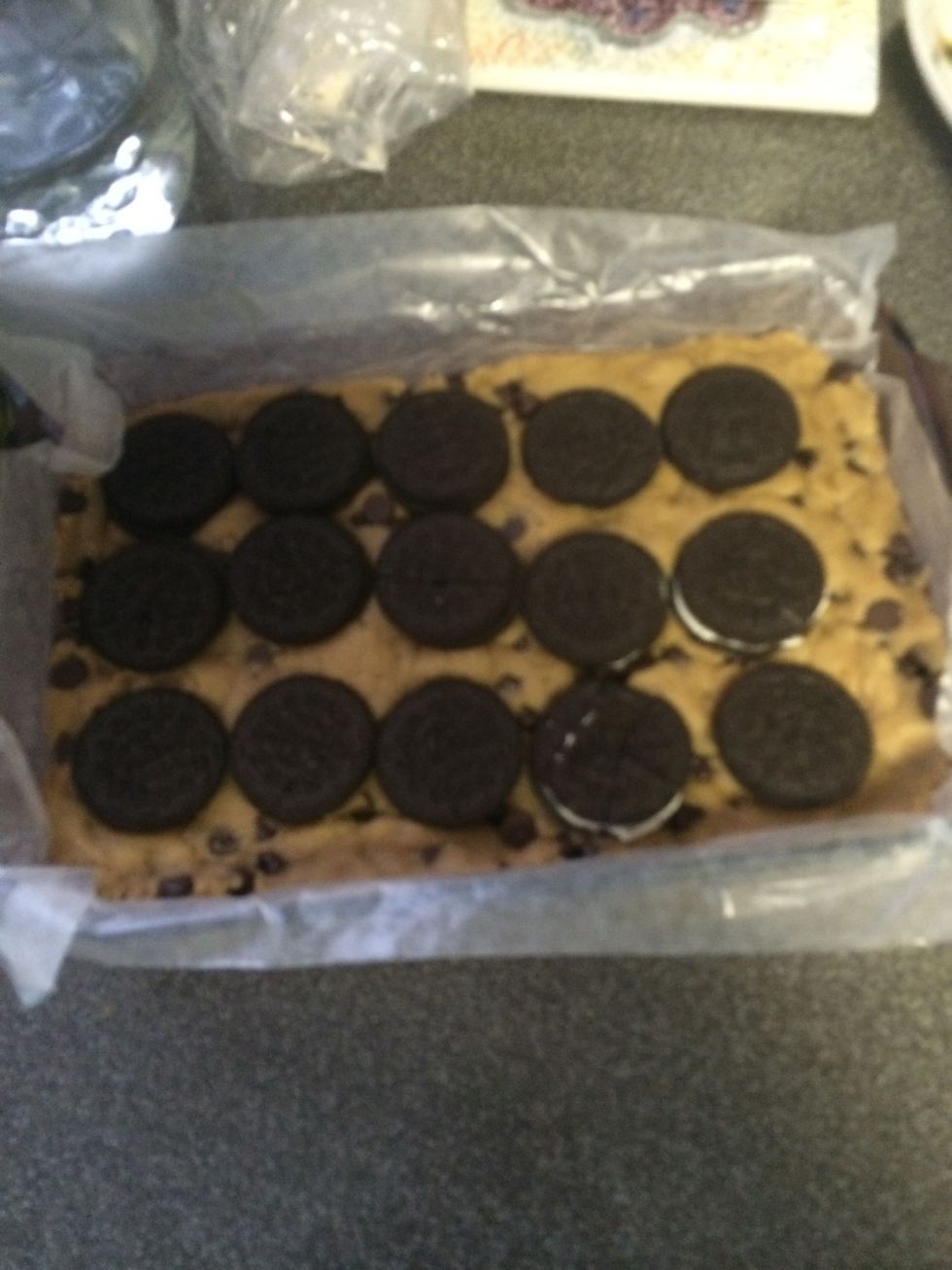 Place Oreos on top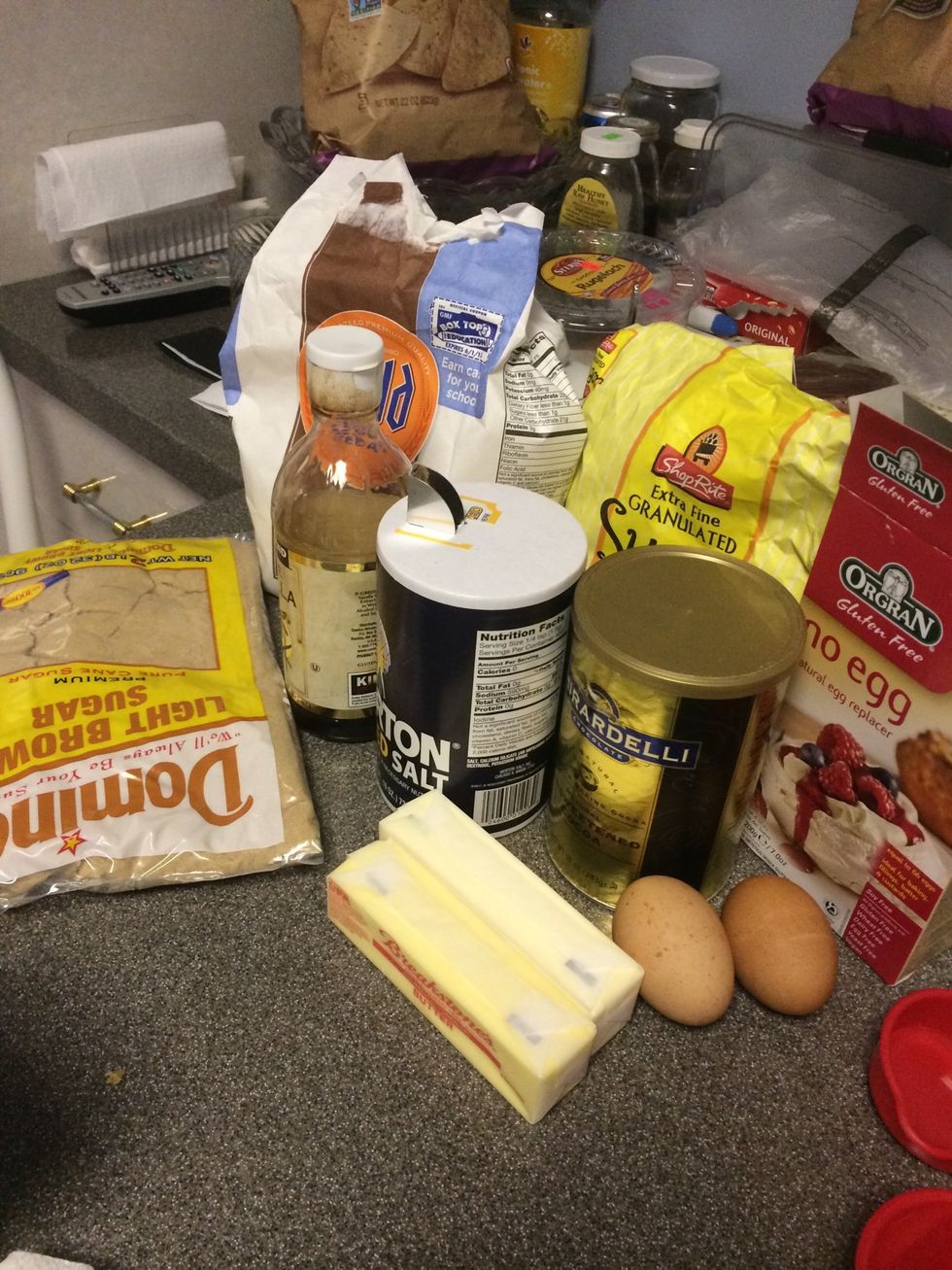 Gather ingredients for Brownies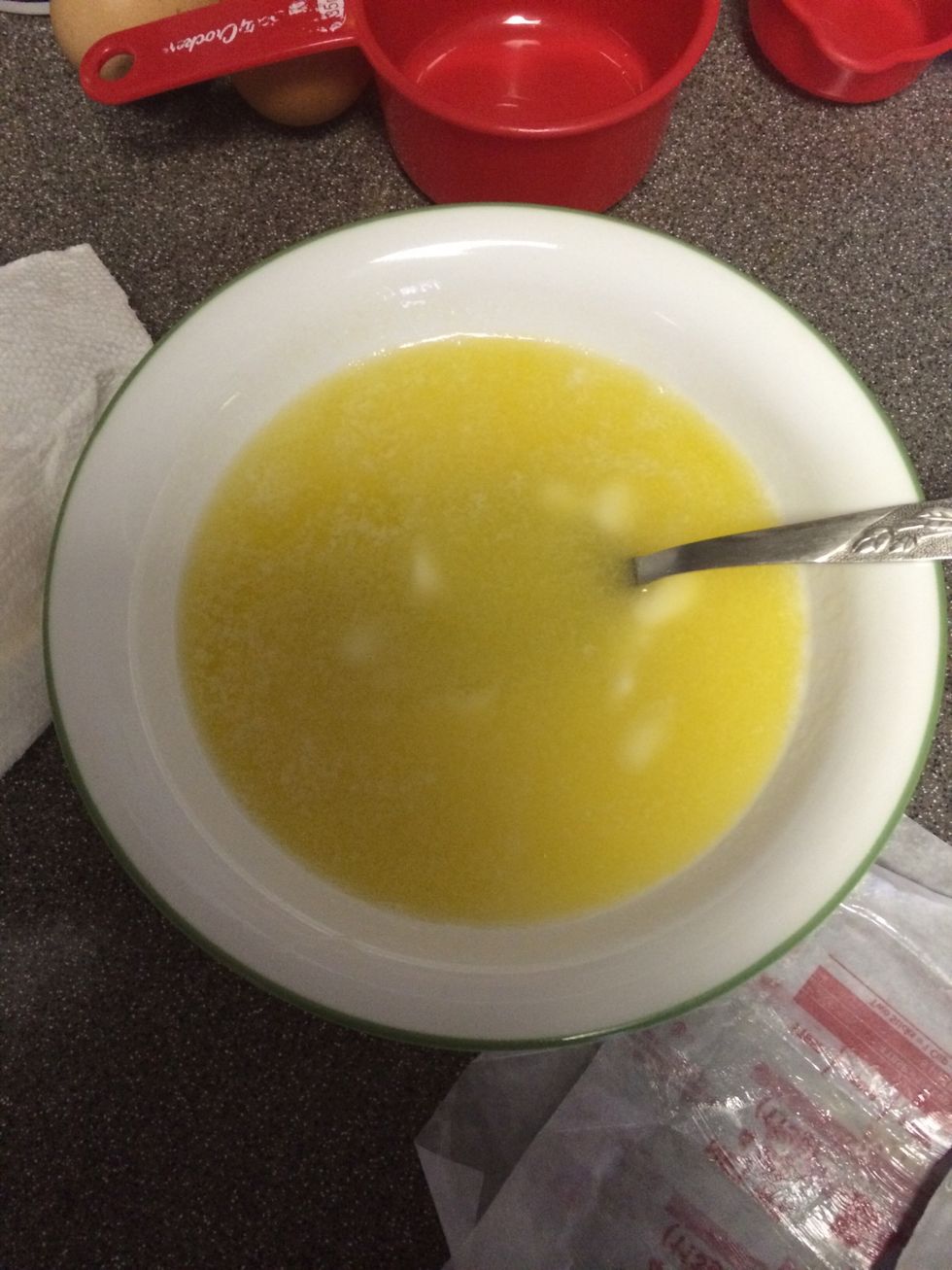 Melt butter in microwave (about a minute)
Add eggs to a bowl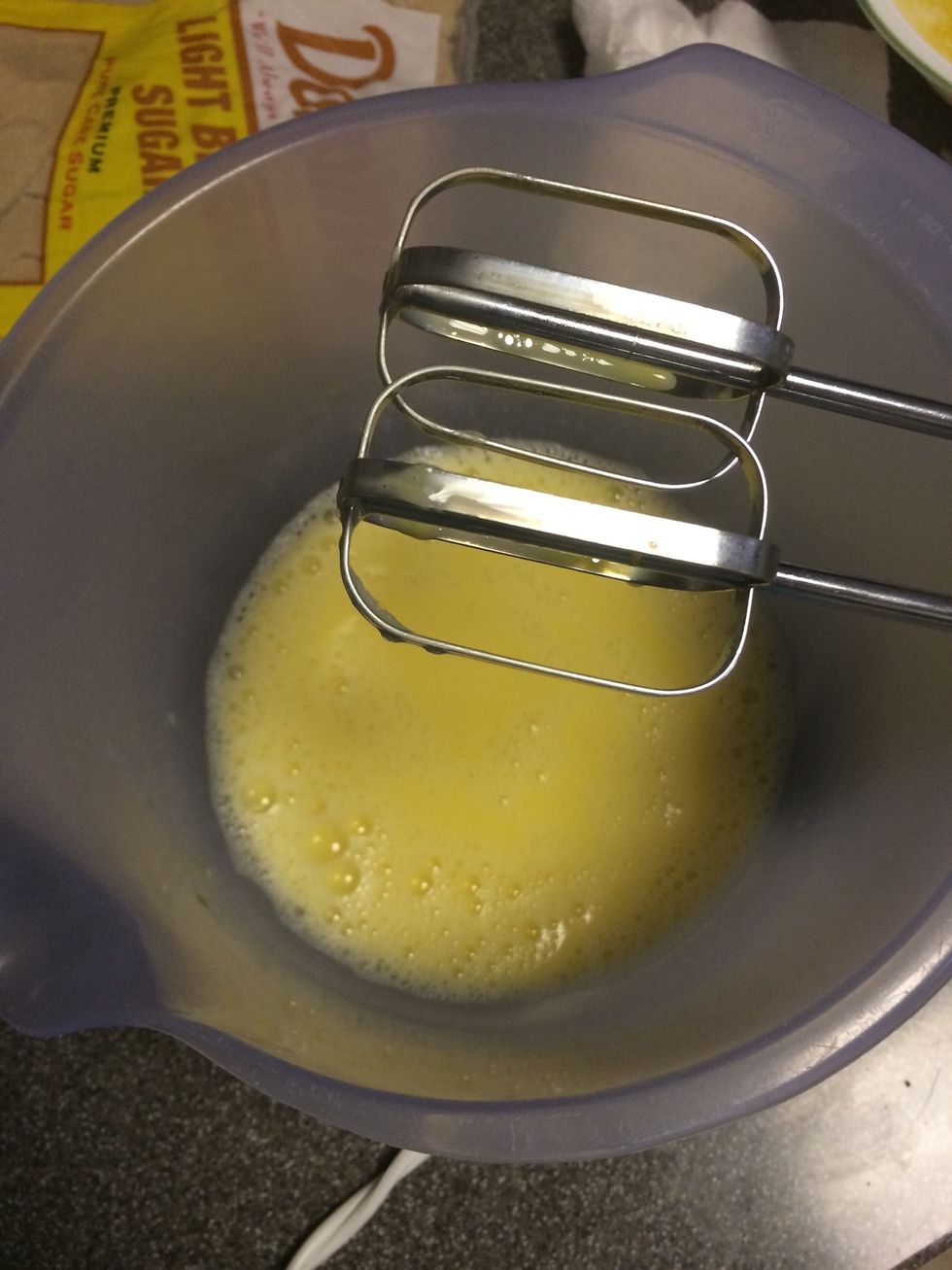 Whisk until fluffy, and light yellow
Add the 2 types if sugar and mix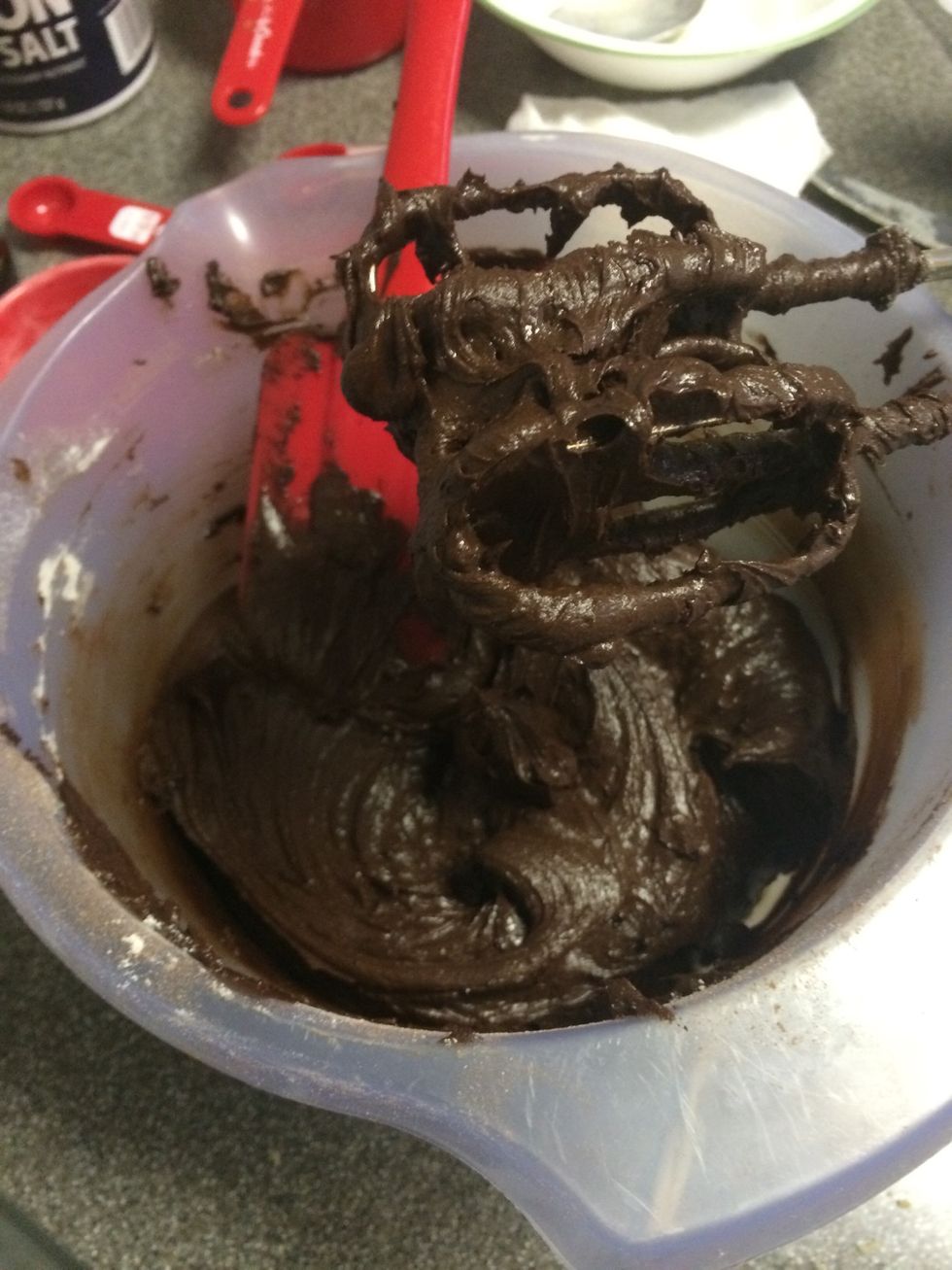 Add rest of ingredients and mix as you add them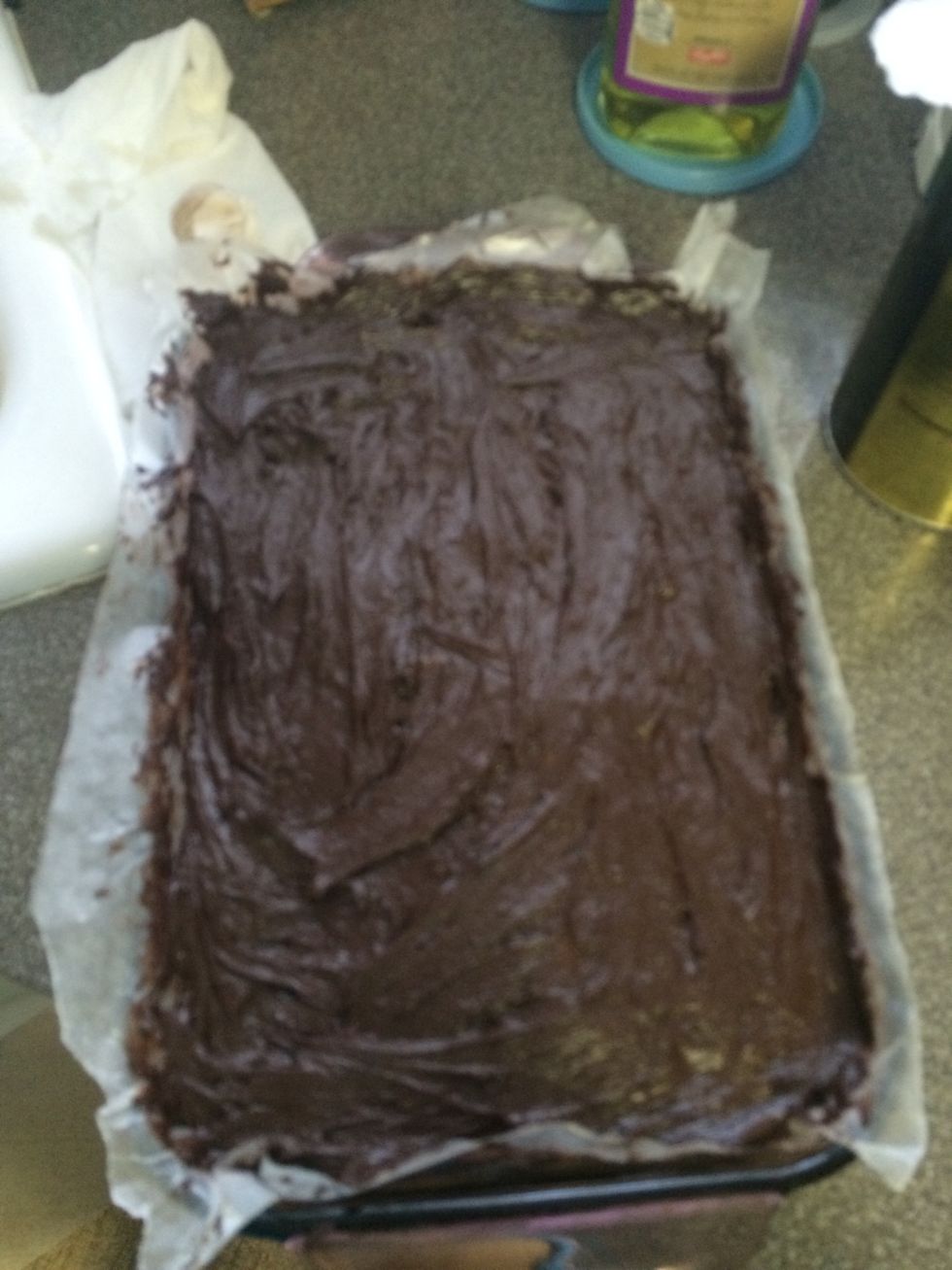 Pour the batter into the pan on top of the Oreos and chocolate chip cookie batter (the pan I used was too small so I had to fill it to the top and still had leftover batter)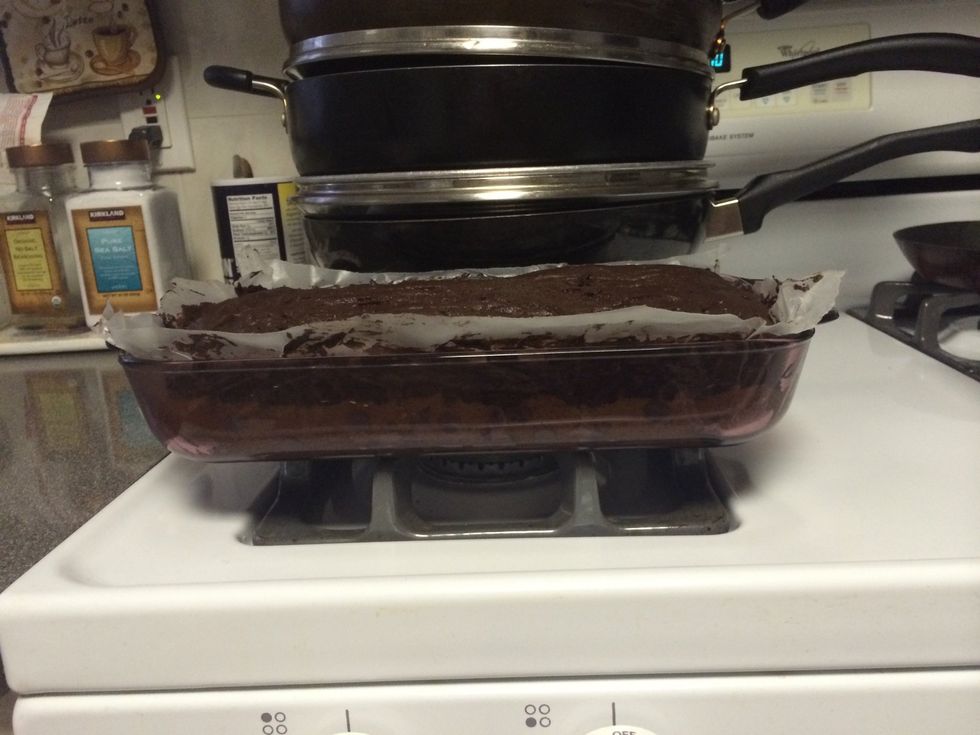 After about an hour (test with toothpick) it will be done. Remove from oven and let it cool.
Ta Da!
COOKIE:
1 stick of butter
3/4c Packed dark brown sugar
3/4c Sugar
2.0 Large eggs
1.0tsp Vanilla extract
1/4c All purpose flour
3/4tsp Baking powder
Vinegar
1.0tsp Salt
6.0oz Semisweet chocolate chips
Oreos
BROWNIE:
4.0 Large eggs
1.0c Sugar
1.0c Brown sugar
2.0 Sticks of butter
3/4c Cocoa
2.0tsp Vanilla extract
1/2c Flour
1/2tsp Salt
Jenny Skripko
I love to bake from scratch and decorate my creations! All my guides are made as I bake and include suggestions to improve the recipes I used.