This main dish salad is originally from The Washington Post. I made it for vegetarian family members and was pleased with the results. It's basis is a mujadara, a traditional Middle Eastern diish
18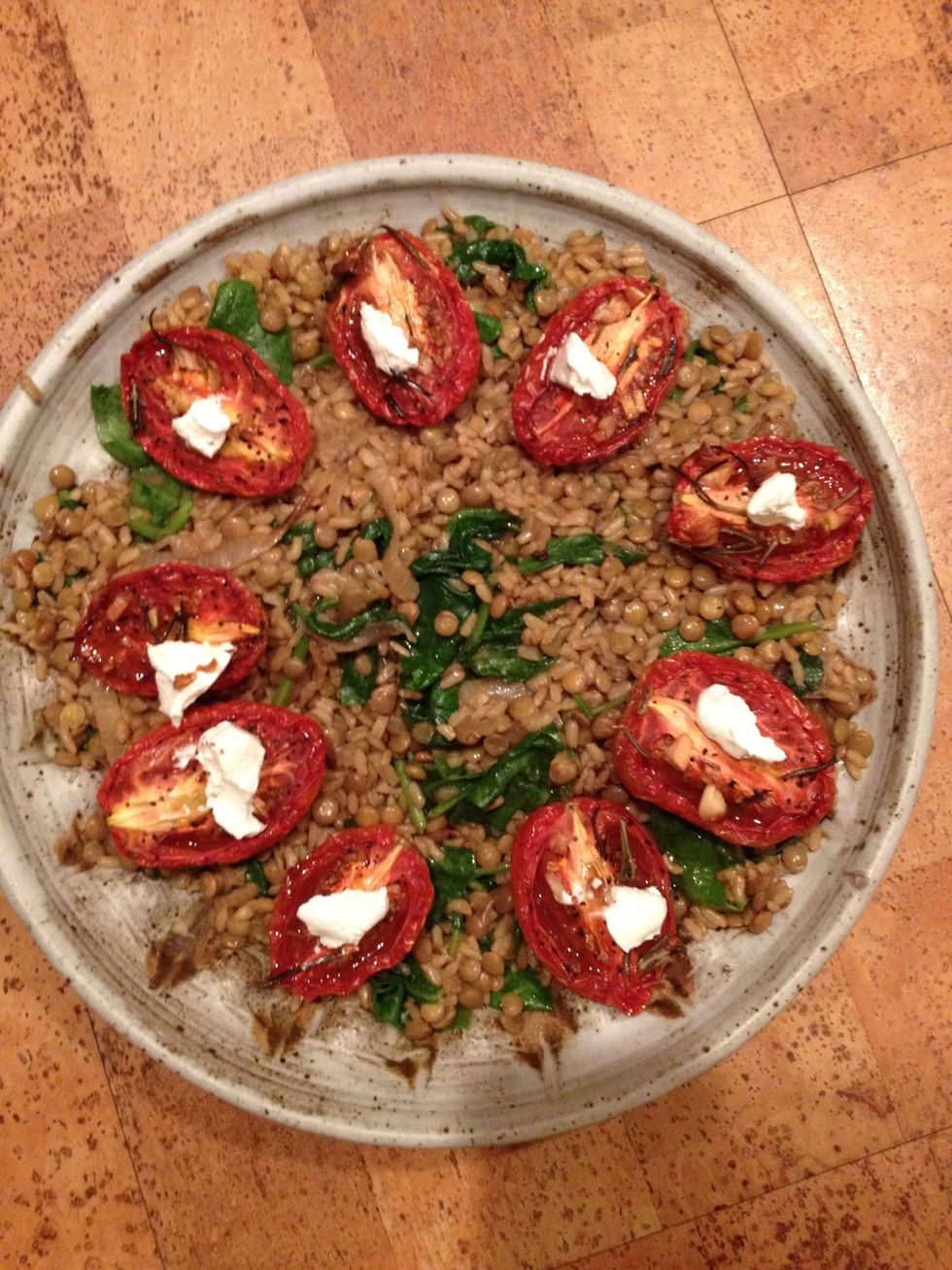 Warm salad of slow roasted tomatoes with lentils and brown rice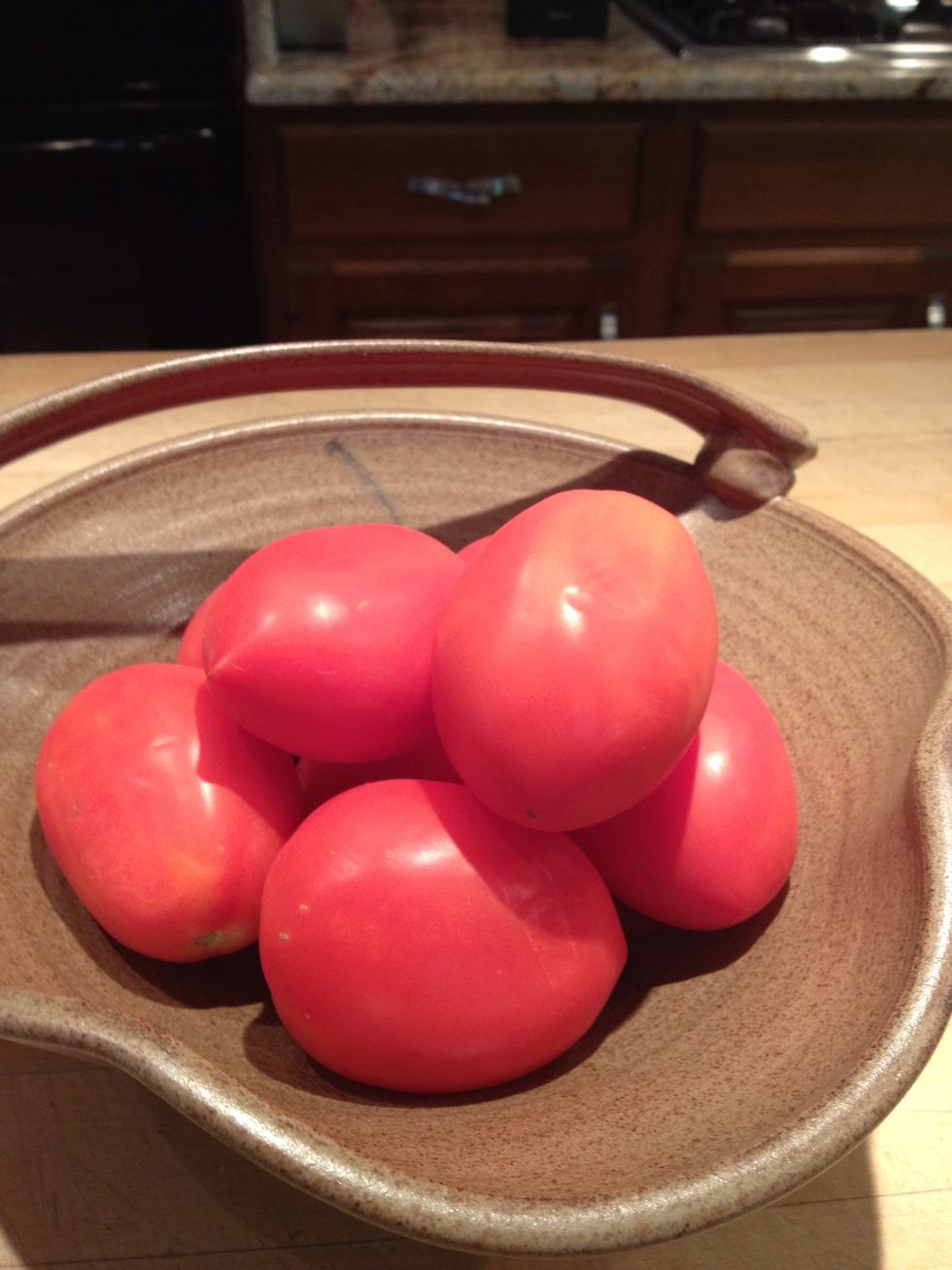 You need to give yourself plenty of time to roast the tomatoes. I prepared them the day before the rest of the recipe.
Set the oven to 225.
I like to get all the ingredients out in advance.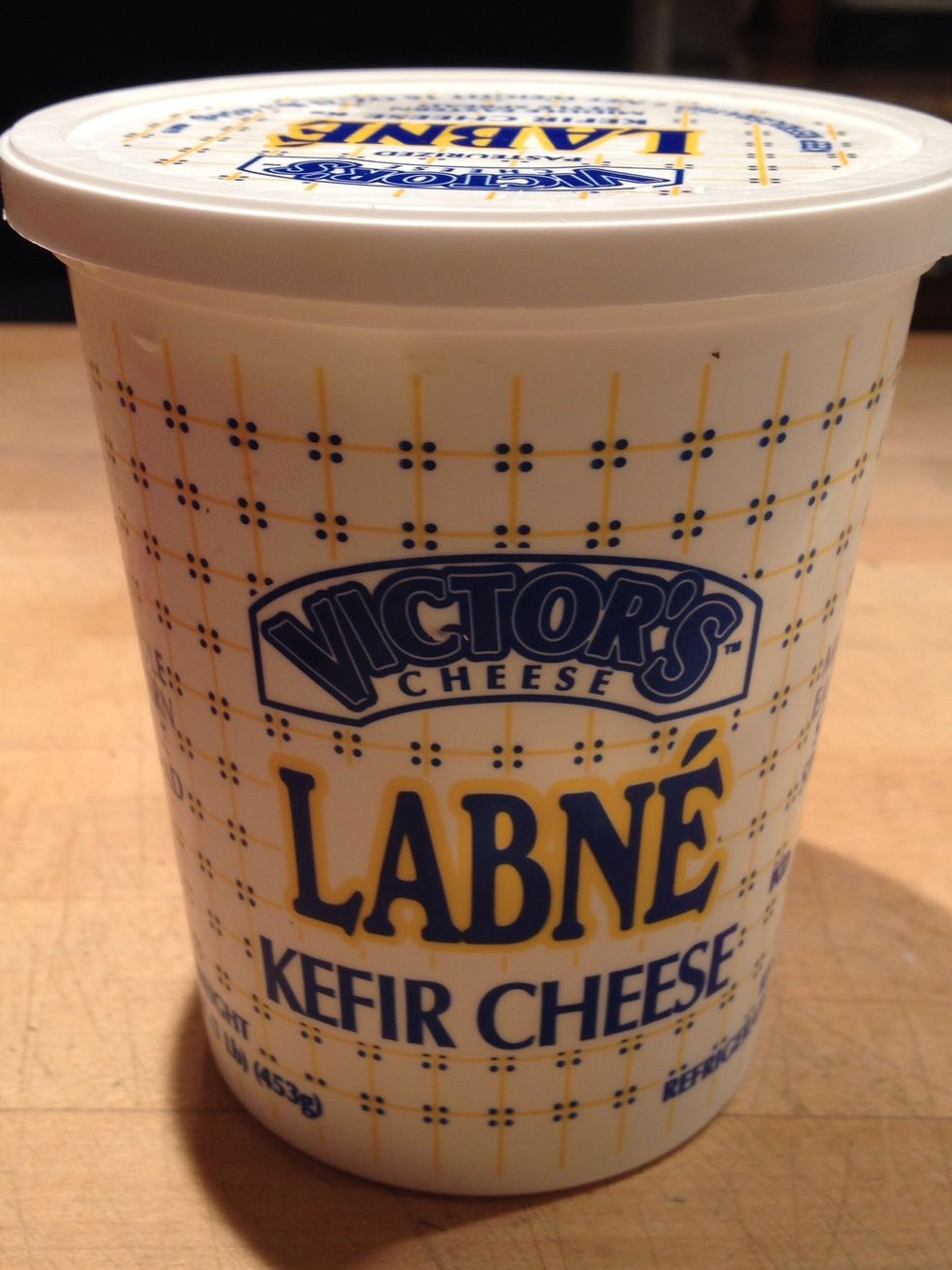 This is what the container of labneh looks like.
Drizzle a foil lined pan with olive oil. Lay out halved tomatoes. Sprinkle evenly with salt and pepper to taste. Add sugar, rosemary and garlic. Drizzle with olive oil.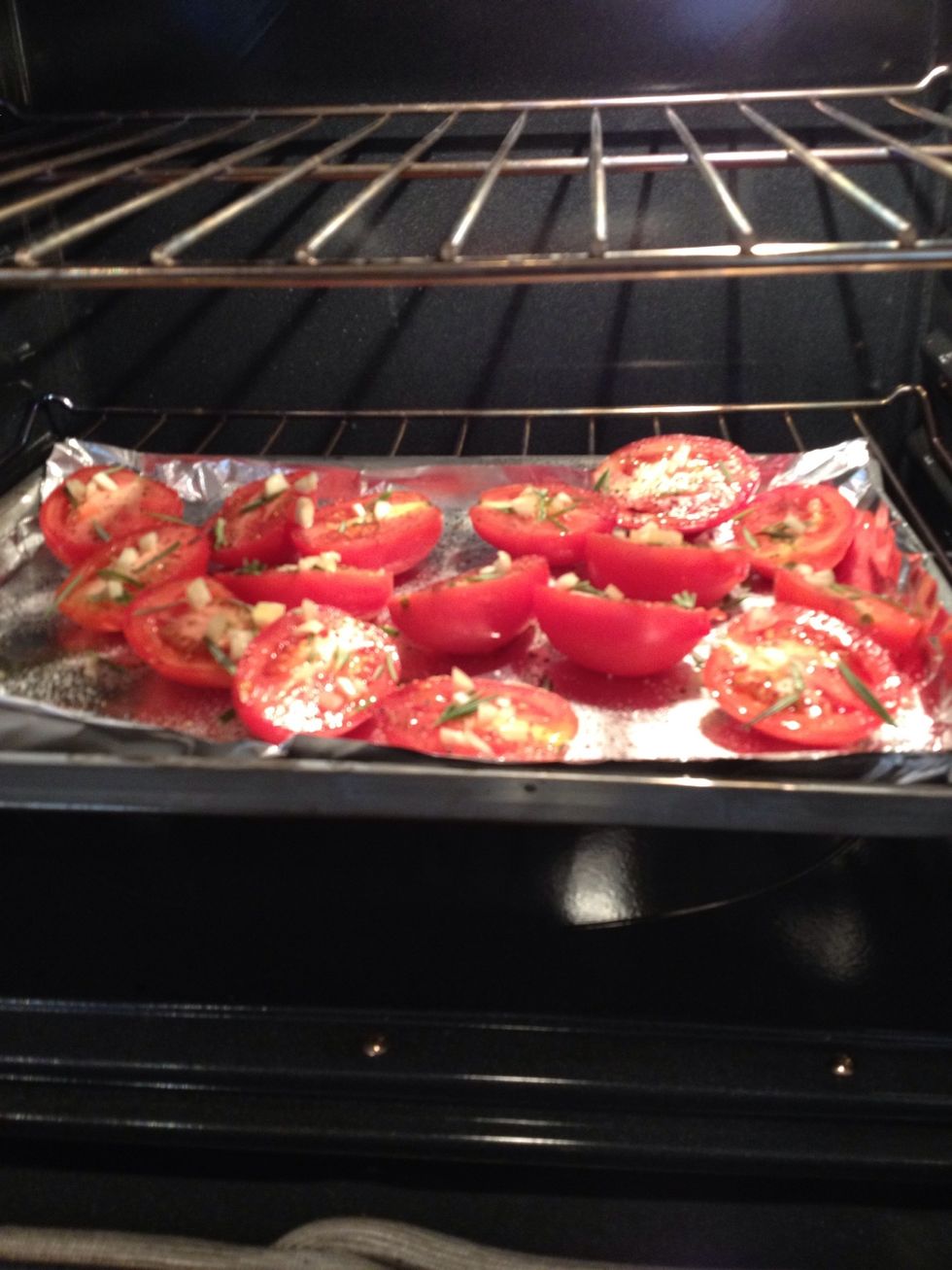 Slow roast 4-6 hours. Tomatoes should be shrunken and a little blackened at the edges.
I let the tomatoes cool and refrigerate in a covered container if I am making the mujadara the next day. Just be sure to bring to room temperature before serving.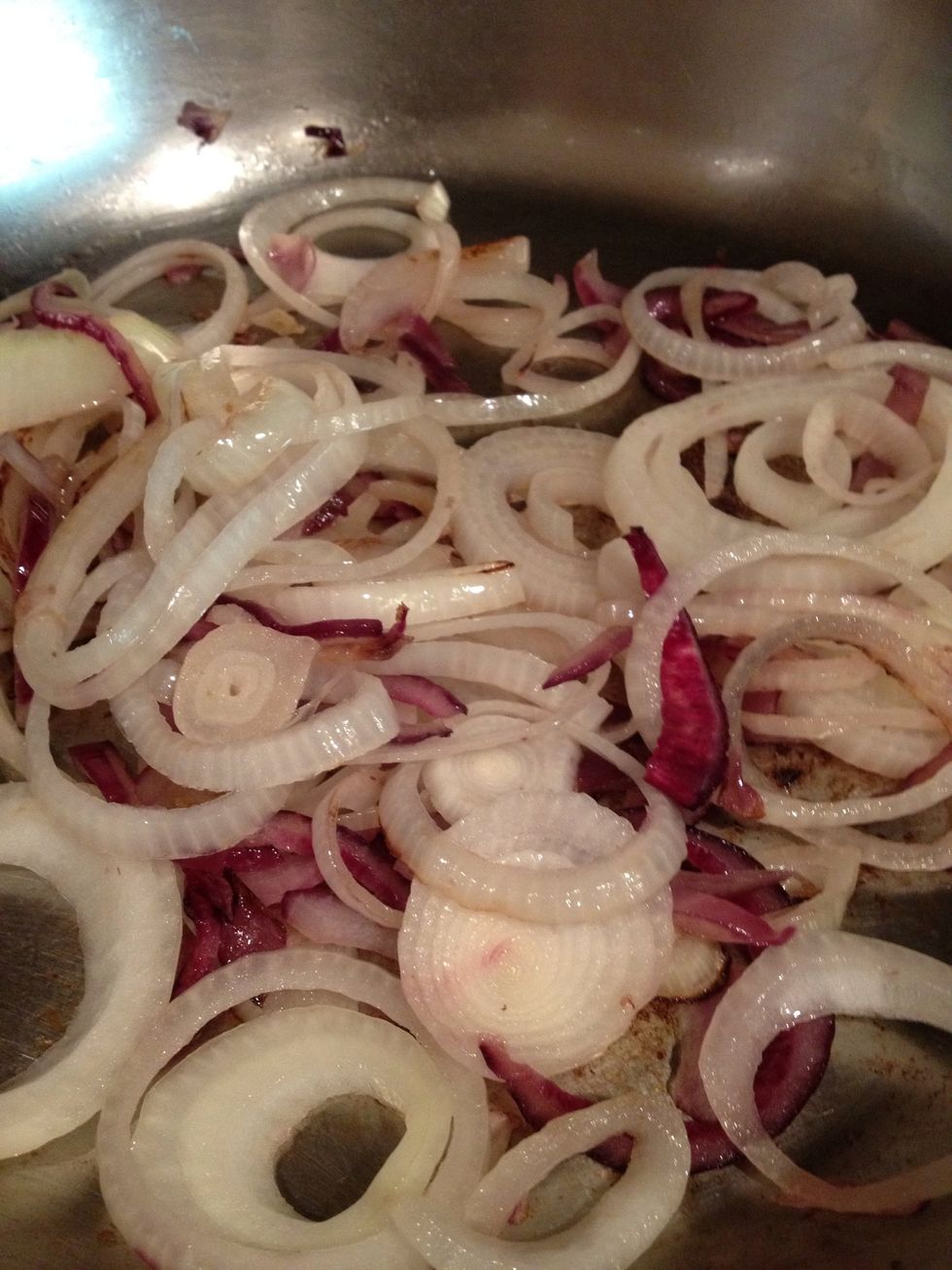 Heat oil in a large saucepan over low heat. Add the sliced onion and a pinch of salt. Cook 20 minutes to soften, stirring occasionally. Increase heat to medium and cook 10 minutes until deeply golden.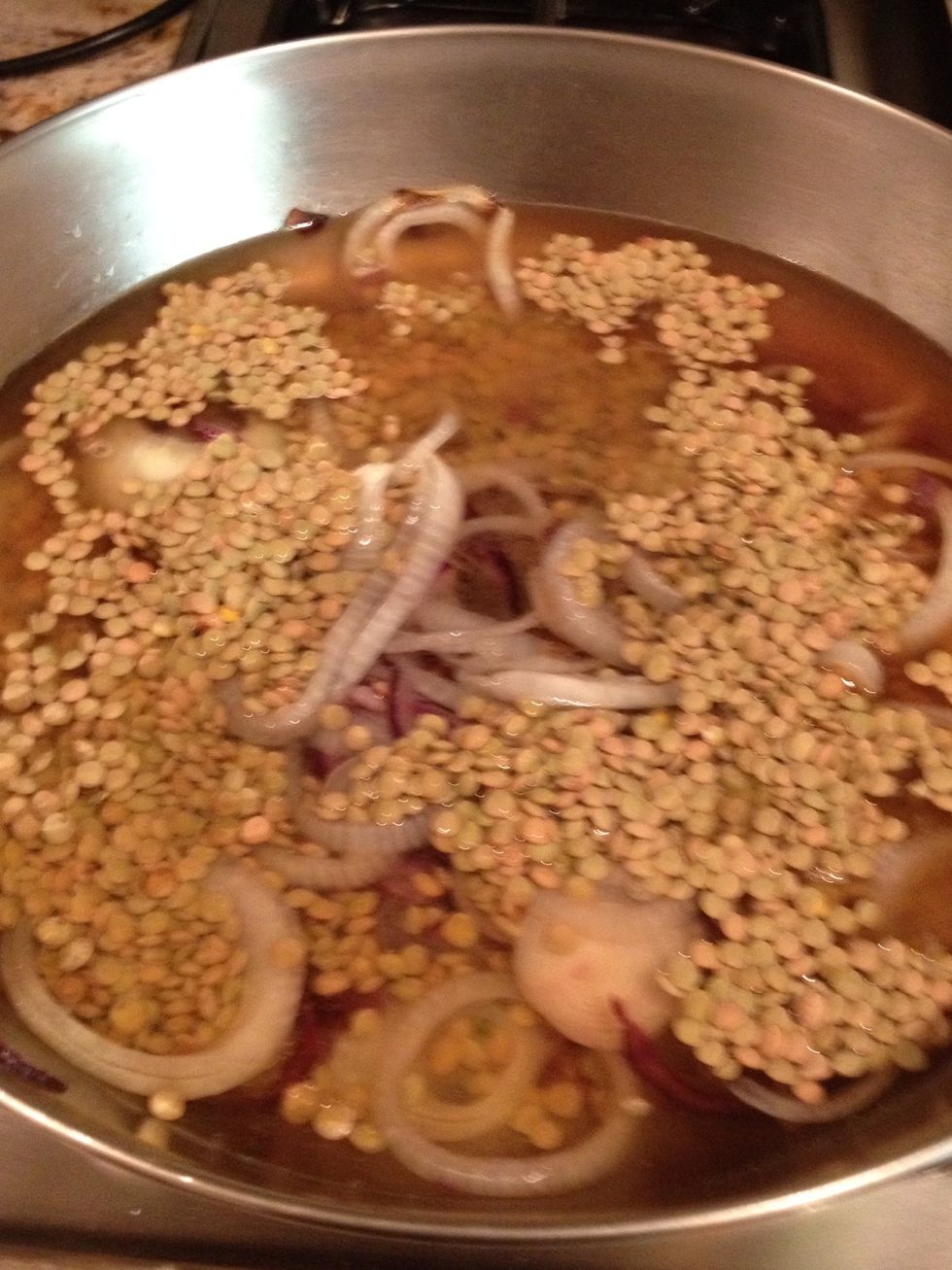 Add the water and lentils. Bring to a boil. Cover the pan and reduce the heat to simmer. Cook 10 minutes.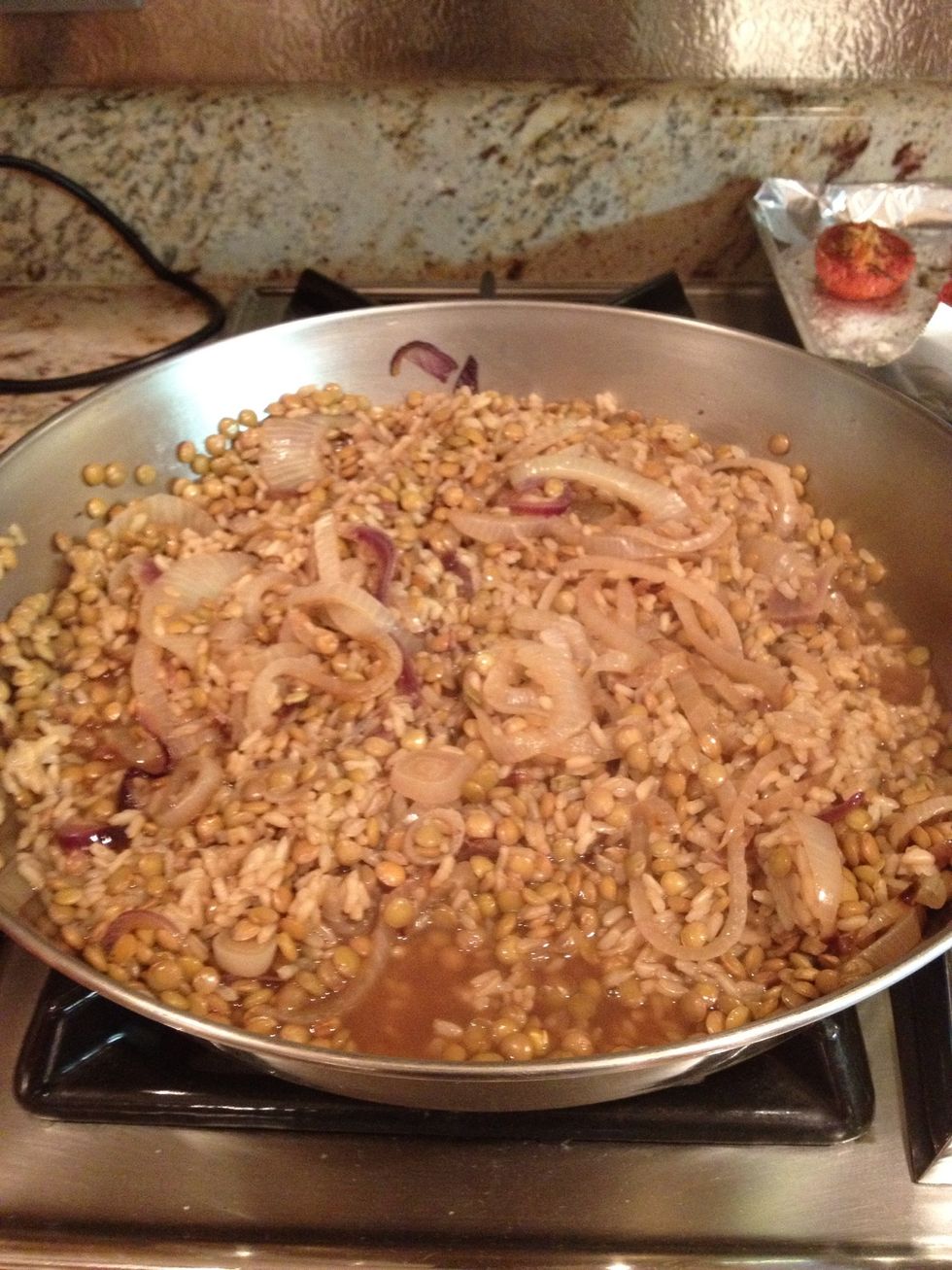 Stir in the rice. I used regular brown rice instead of basmati. It was still delicious. Cover and cook for 20 minutes. Remove pan from heat. Let sit covered for 10 minutes .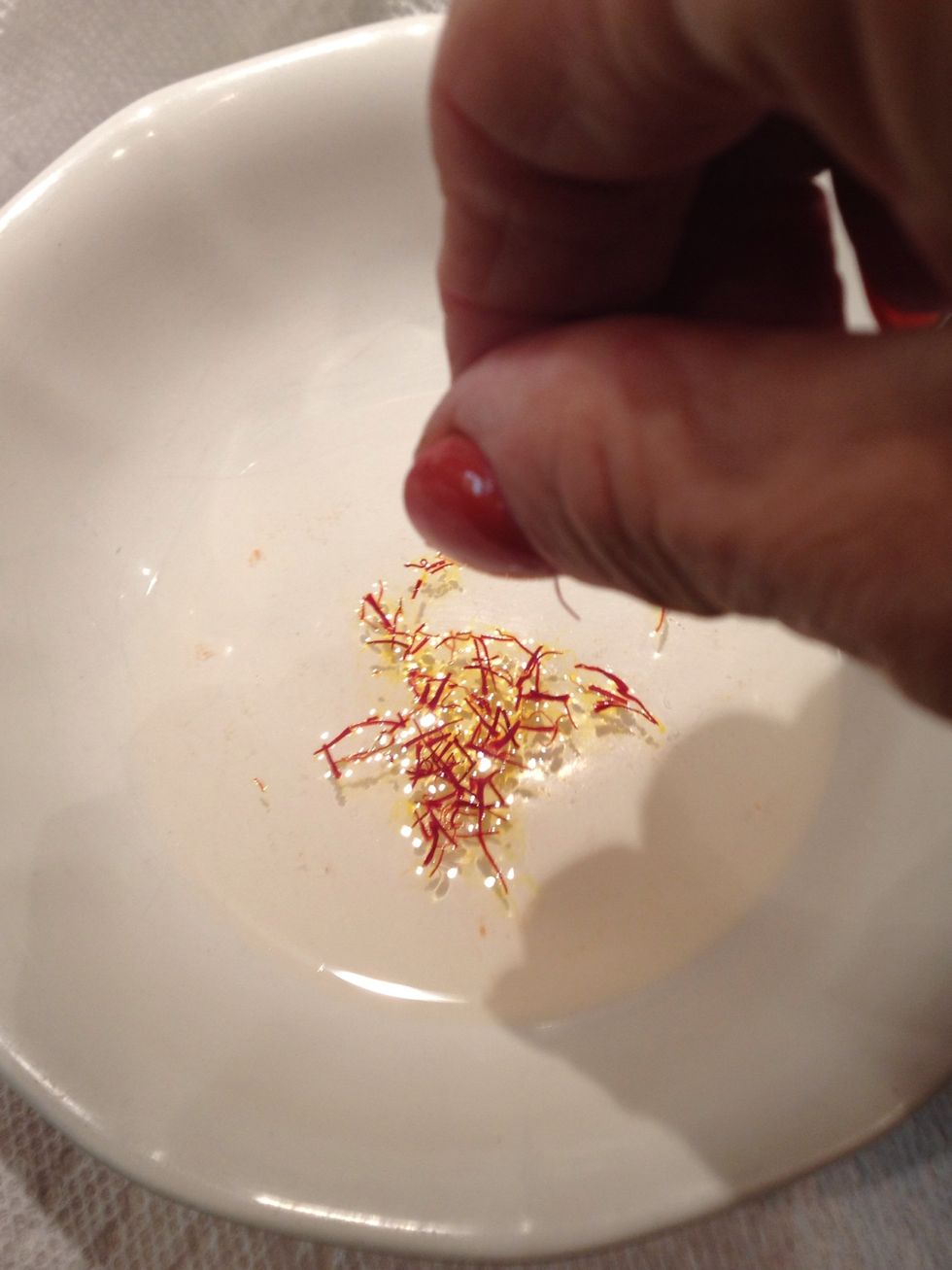 Meanwhile combine the saffron threads and 2 T boiling water in a medium bowl. Let soak for 5 minutes.
Whisk in vinegar and oil. Season with salt and pepper to taste.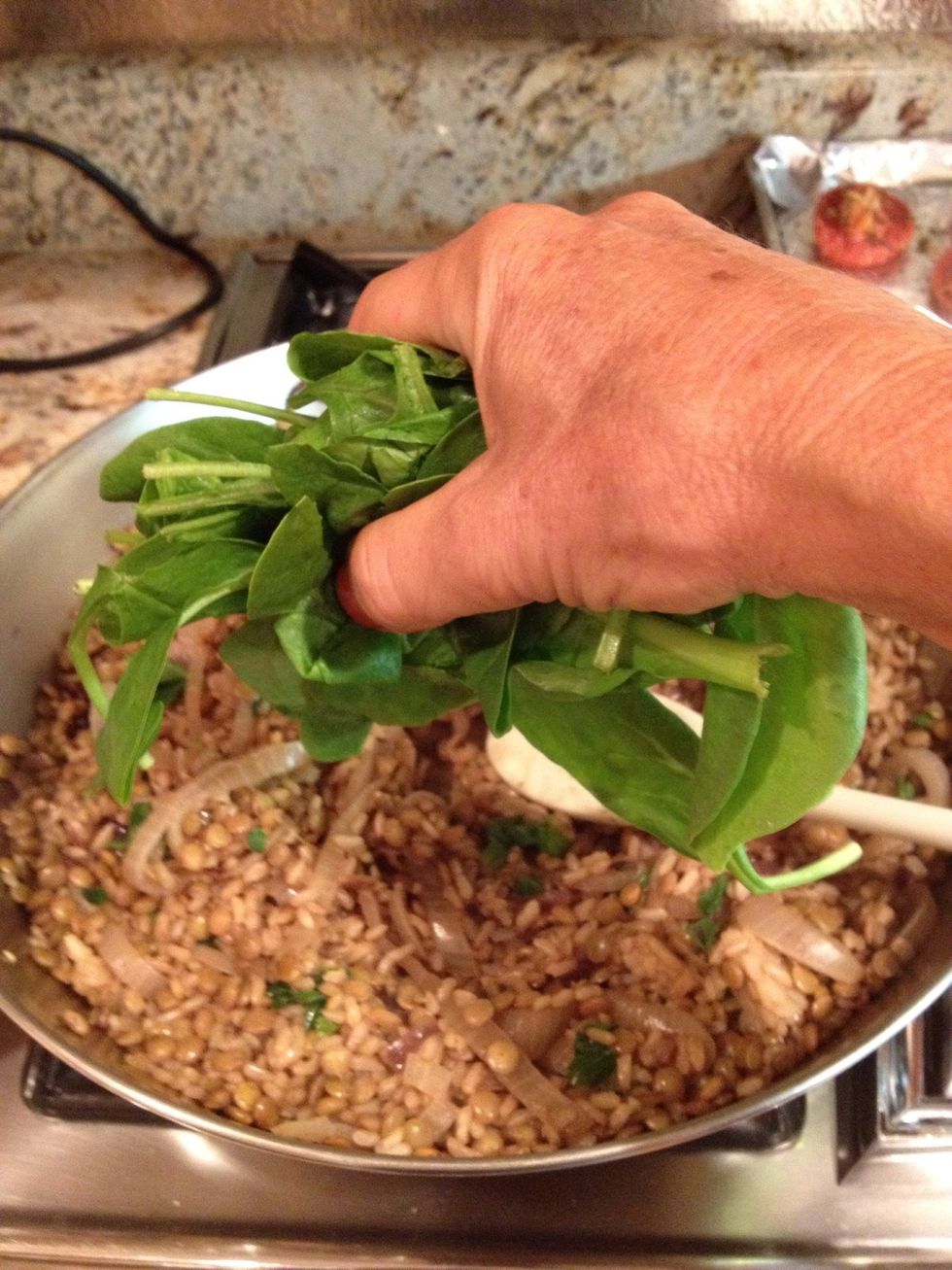 Stir the spinach leaves into the mujadara. Then add the chopped parsley. Save some chopped parsley to sprinkle on top for a garnish.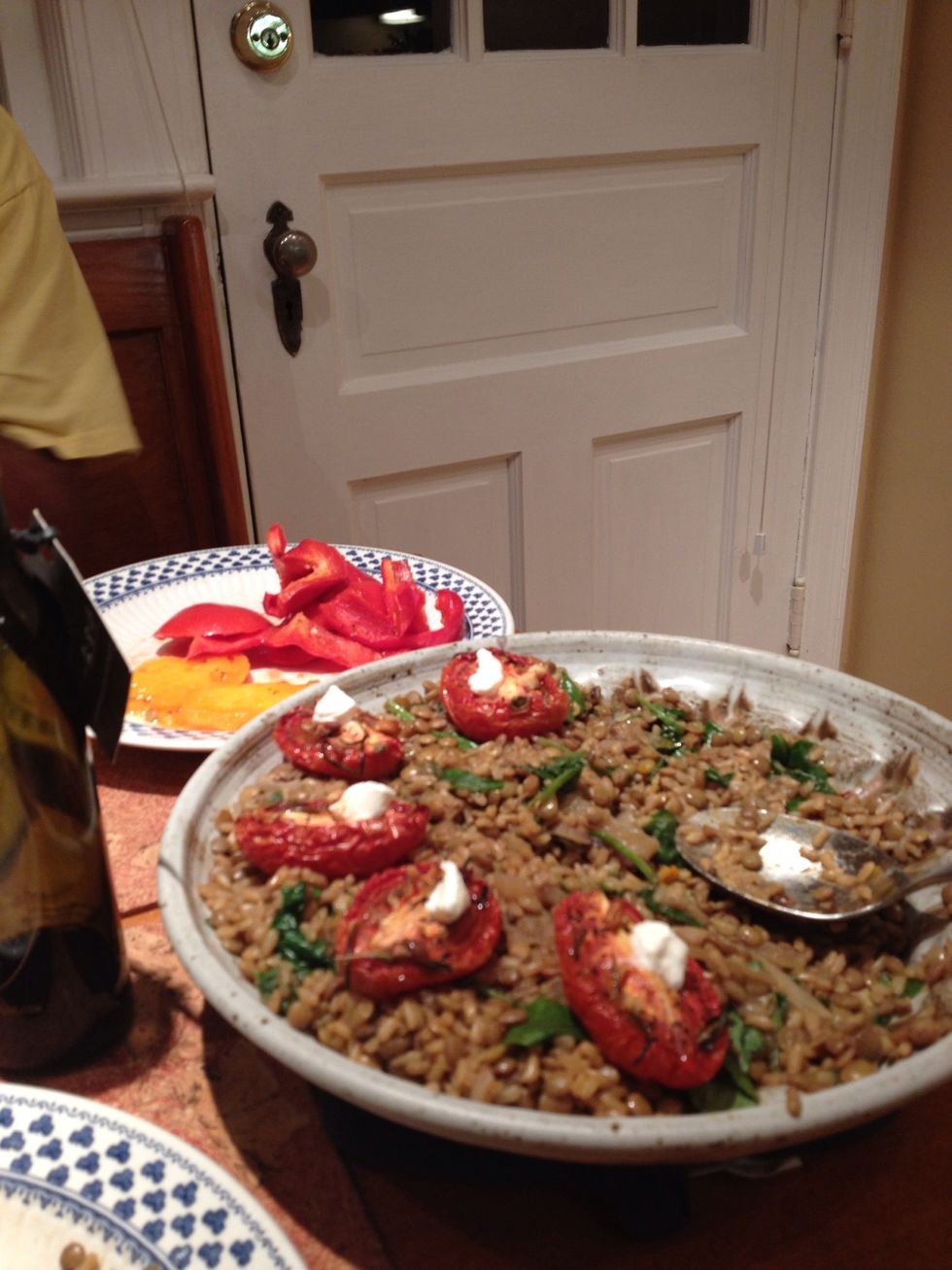 Transfer the mixture to a large serving bowl or platter. Arrange the tomato halves on top. Dab each half with a scoop of labneh.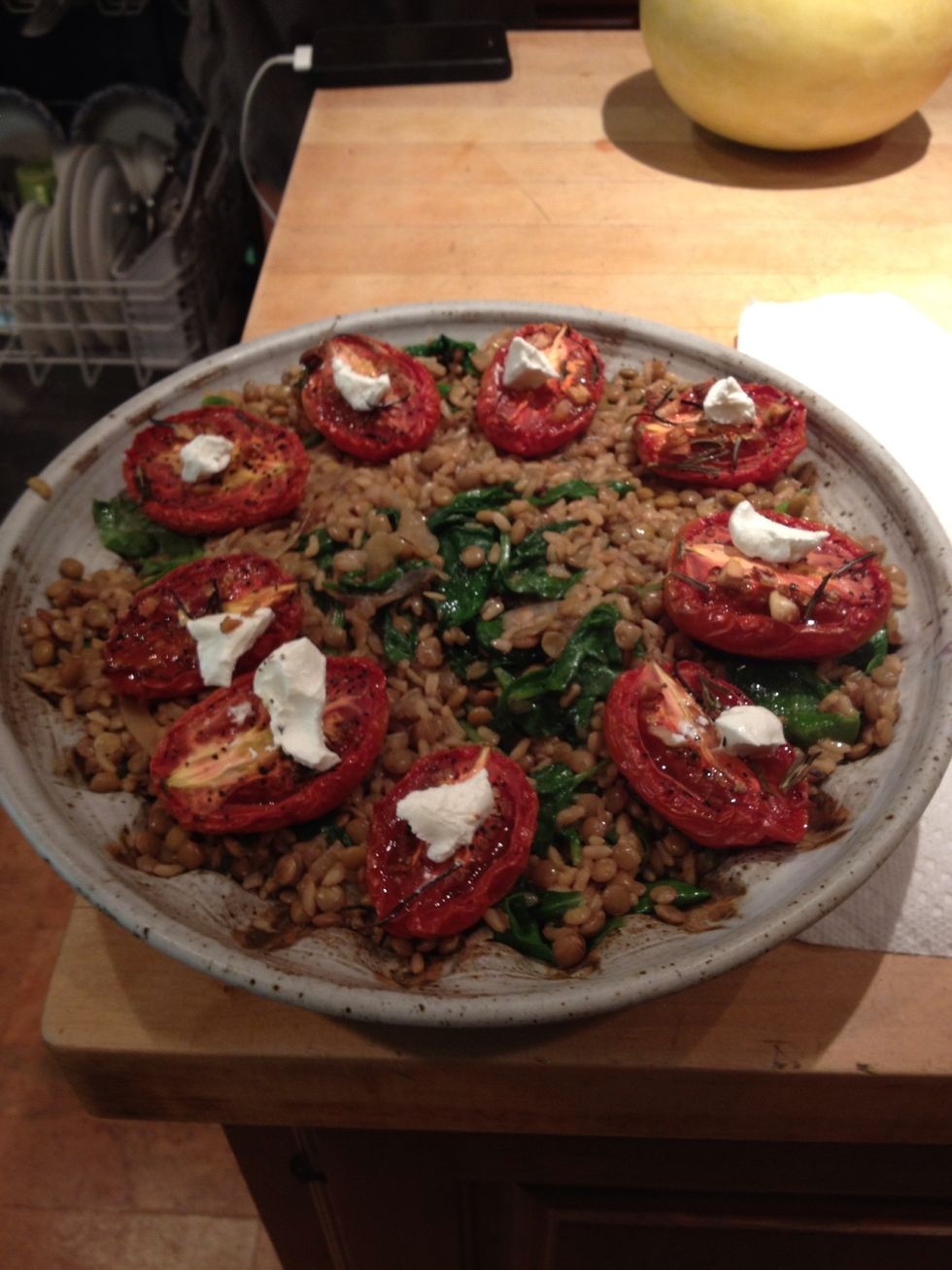 Add optional toasted almonds and chopped parsley to top.
Serve warm or at room temperature. Serves 6
6.0 Ripe Roma tomatoes cut in half lengthwise
Salt
Freshly ground pepper
1.0Tbsp Sugar
1.0Tbsp Chopped rosemary leaves
2.0 Small garlic cloves chopped
4.0Tbsp Olive oil split
1.0 Large onion sliced
1/4c Lentils rinsed and drained
3.0c Water
3/4c Brown basmati rice
Pinch saffron threads
2.0Tbsp Boiling water
2.0Tbsp Red wine vinegar
3.0Tbsp Olive oil for dressing
1.0c Fresh spinach leaves
1.0bnch Flat leaf parsley chopped
1/2c Labneh, a soft yogurt cheese
3.0Tbsp Sliced almonds toasted (optional)