Set ribs on large piece of heavy duty tinfoil.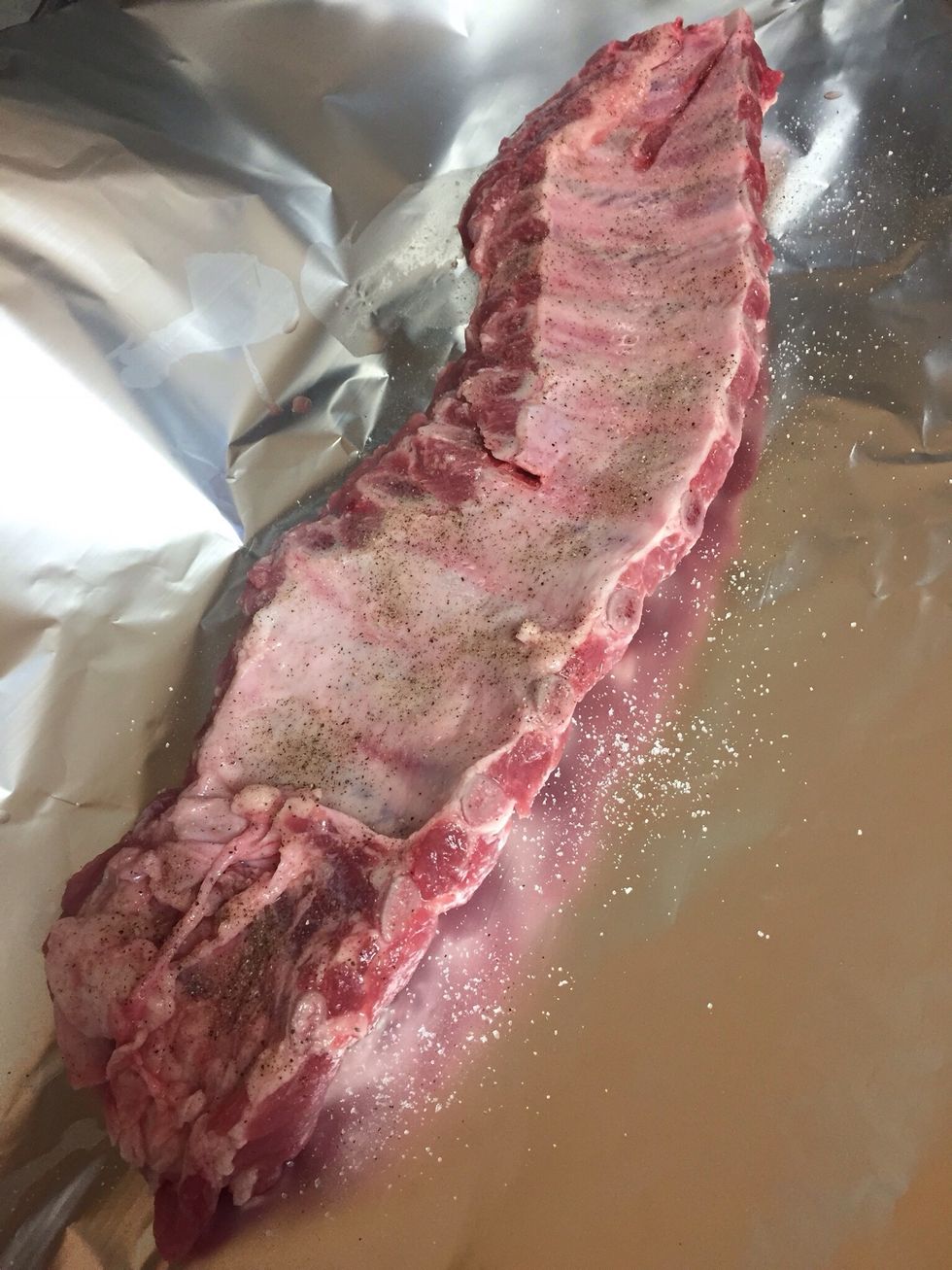 Salt & pepper ribs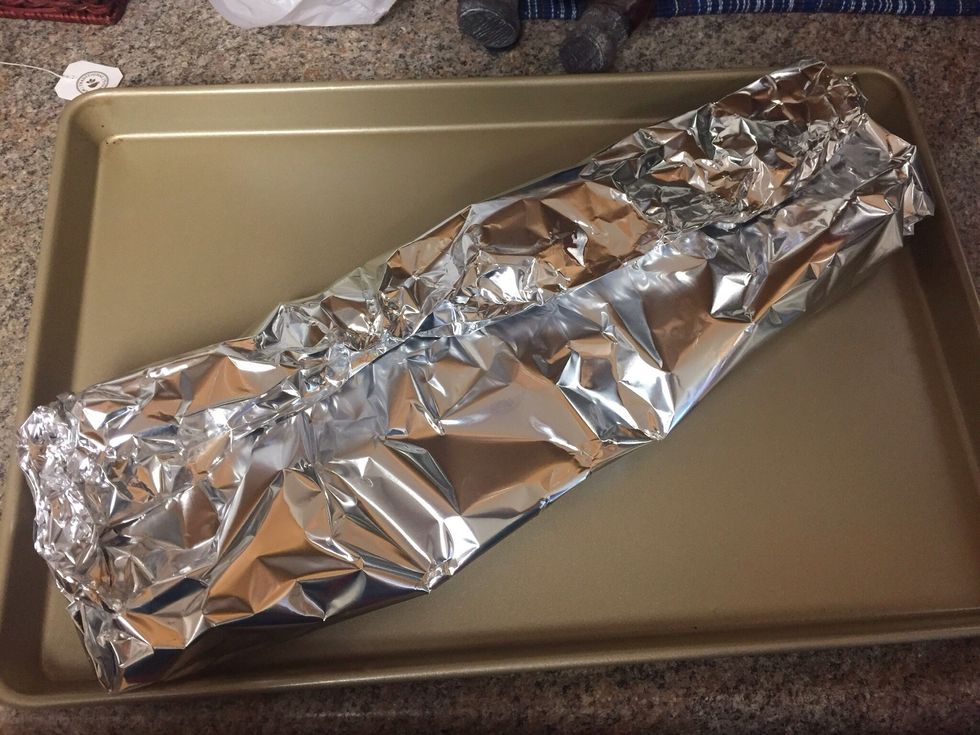 Wrap ribs in foil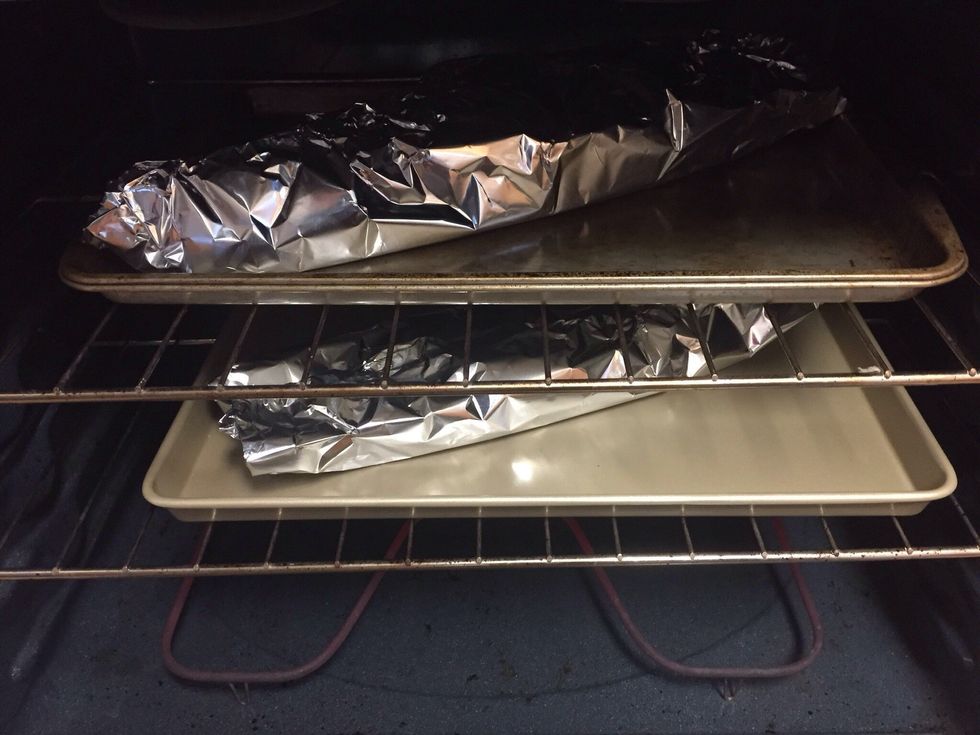 Set on cookie sheet and place in preheated 250 oven. Bake for 90 minutes.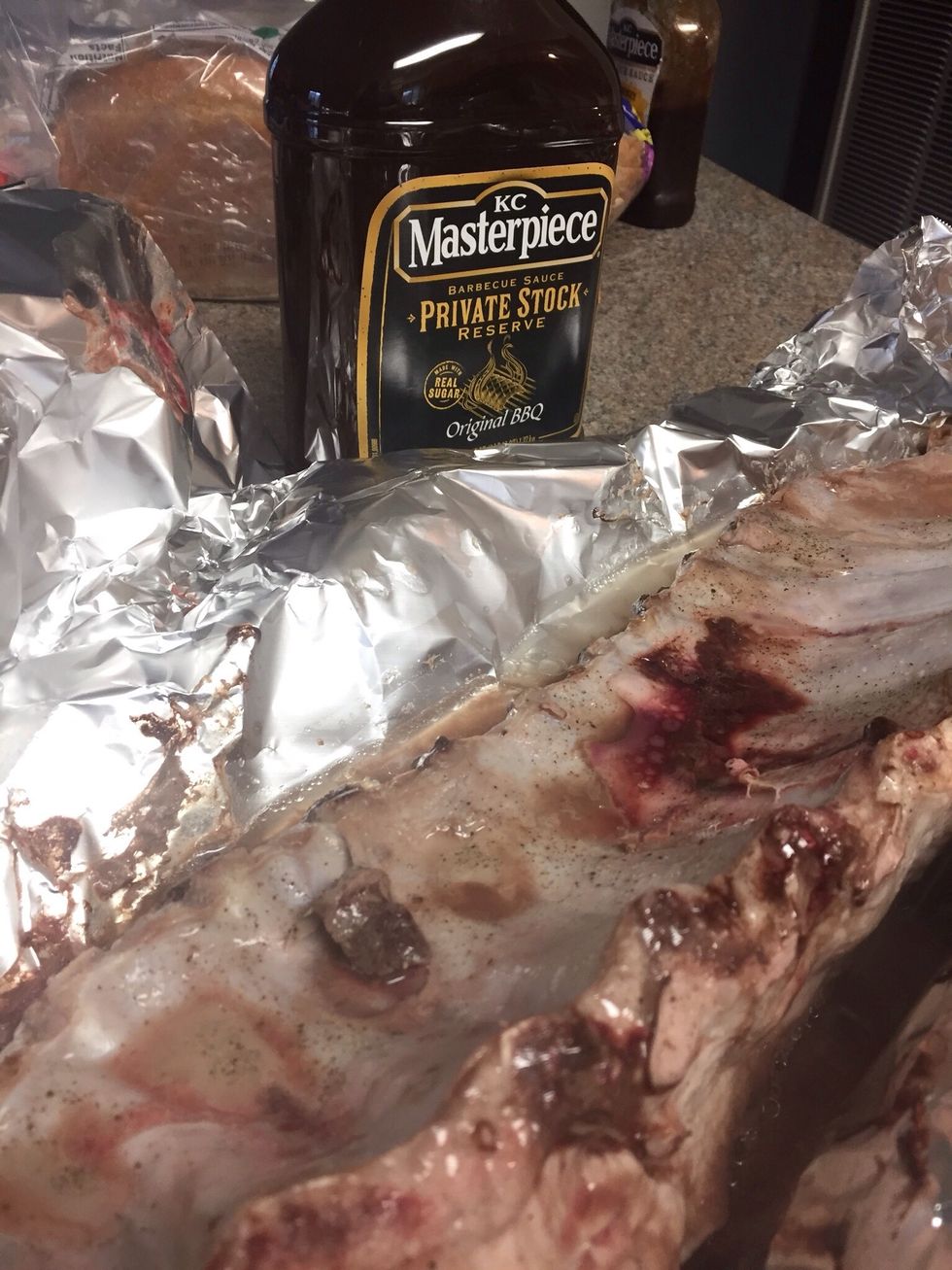 At the 90 minute mark, turn ribs and spread some barbecue sauce over them. Wrap back up and cook for another 30 minutes.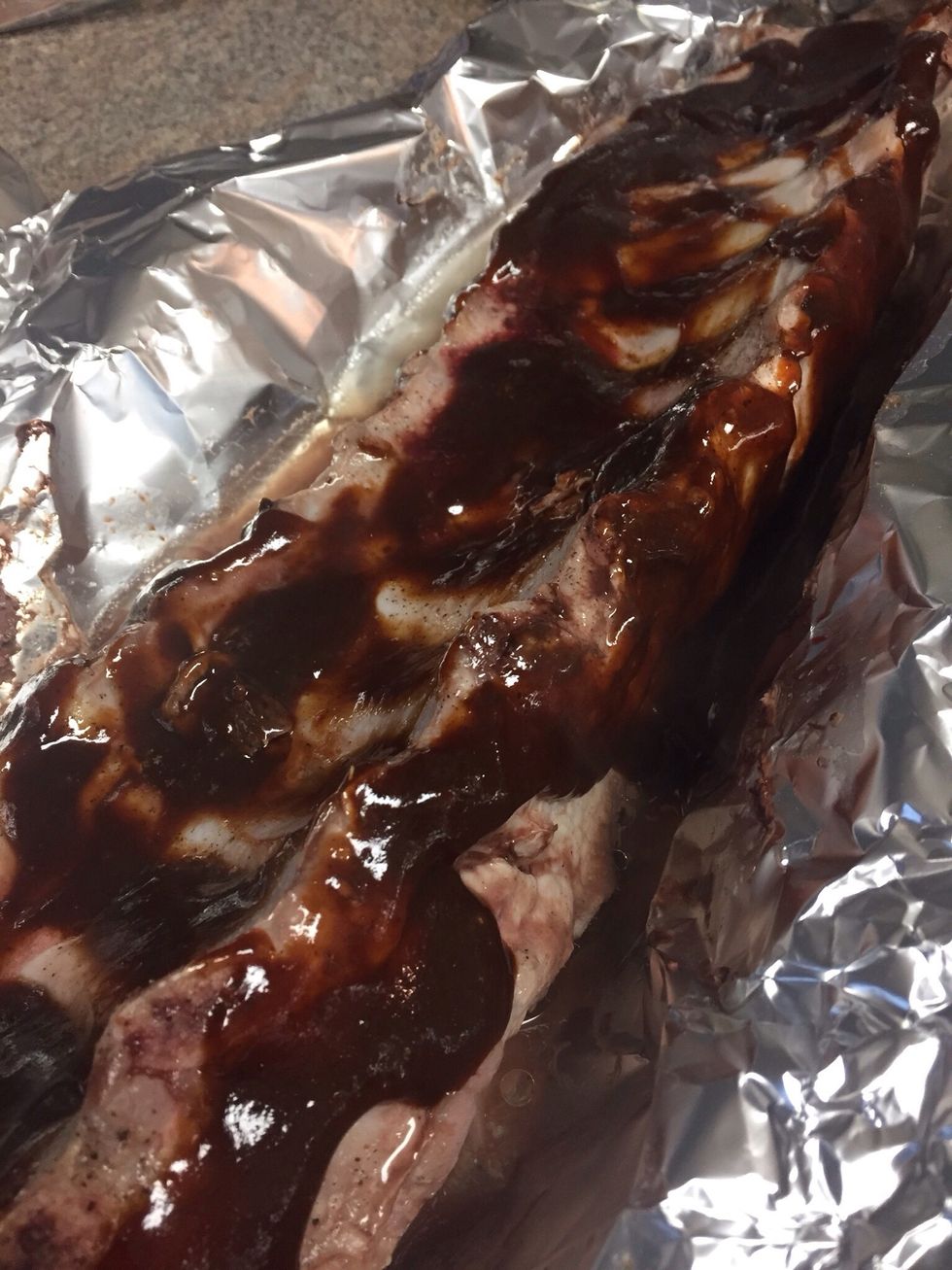 Every 30 minutes, turn ribs and add more sauce.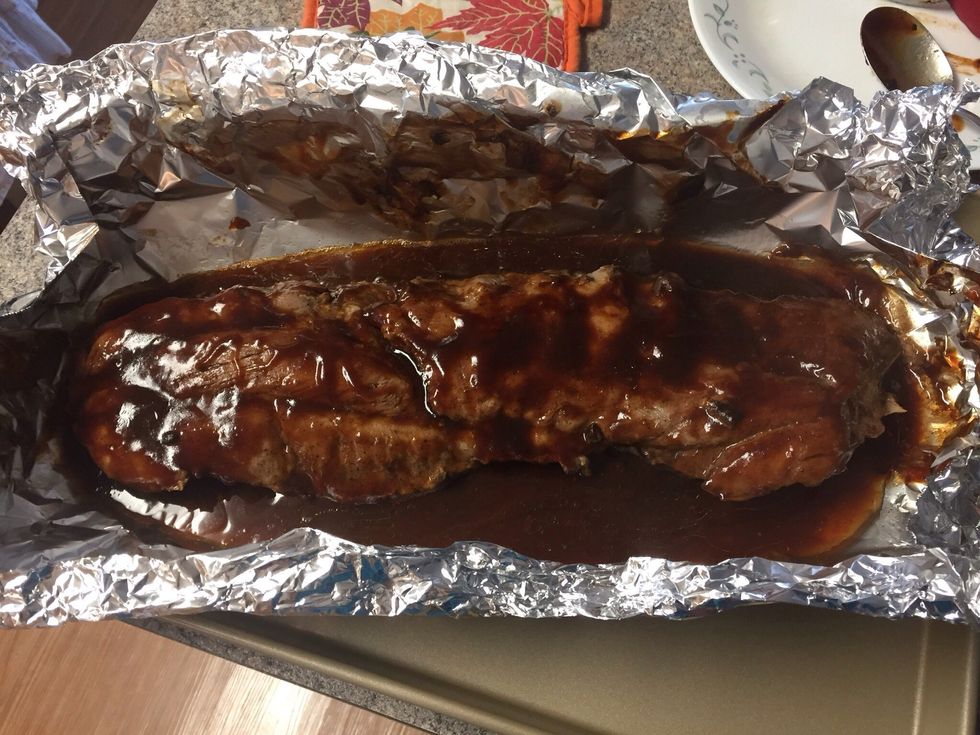 How long to cook? Depends on the thickness of the ribs. At least 3 hours, as many as 5 hours.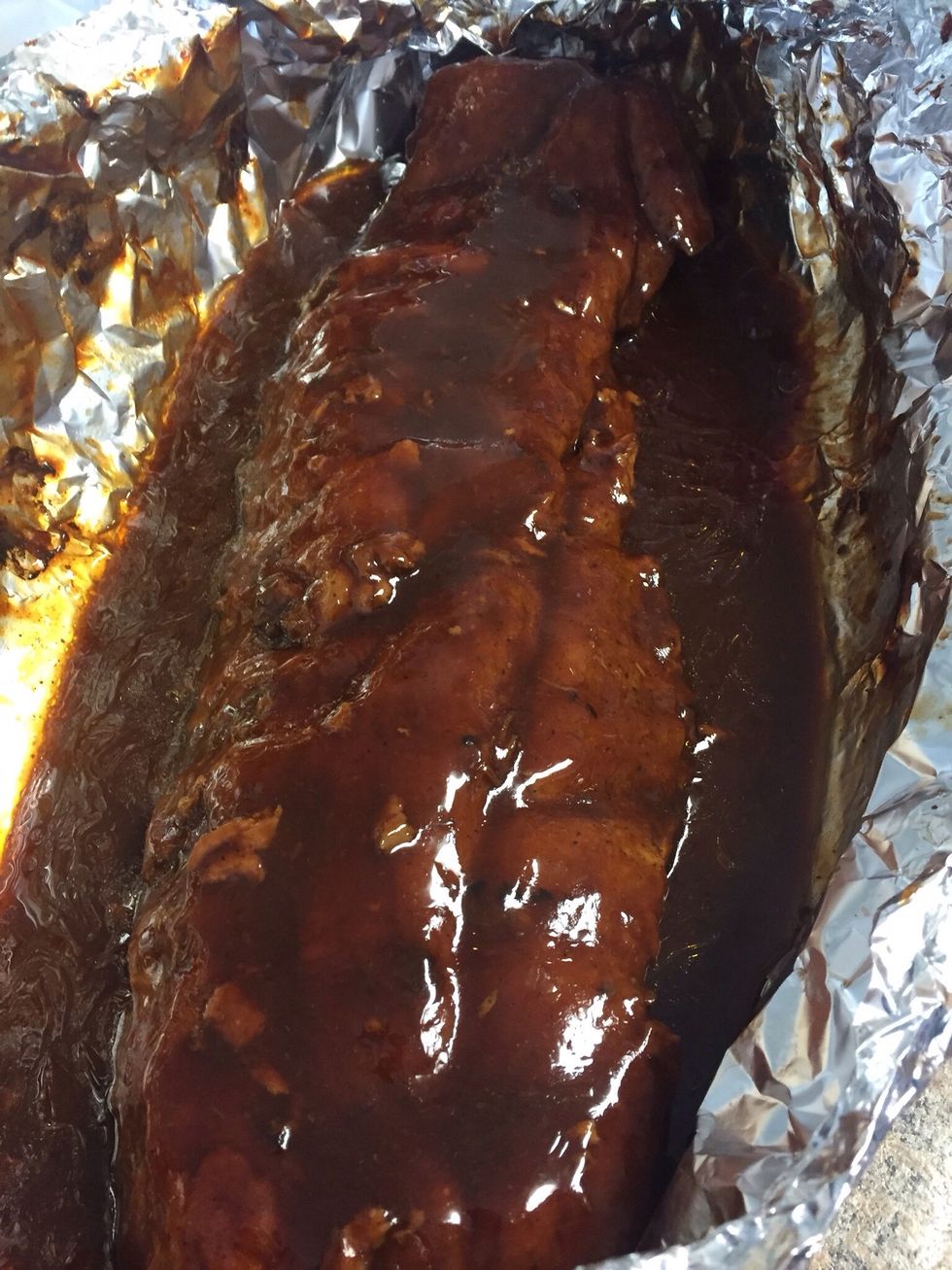 You really want to slow cook these because they are fatty. The slower you cook them, the more fat renders out and the smoother your ribs will be.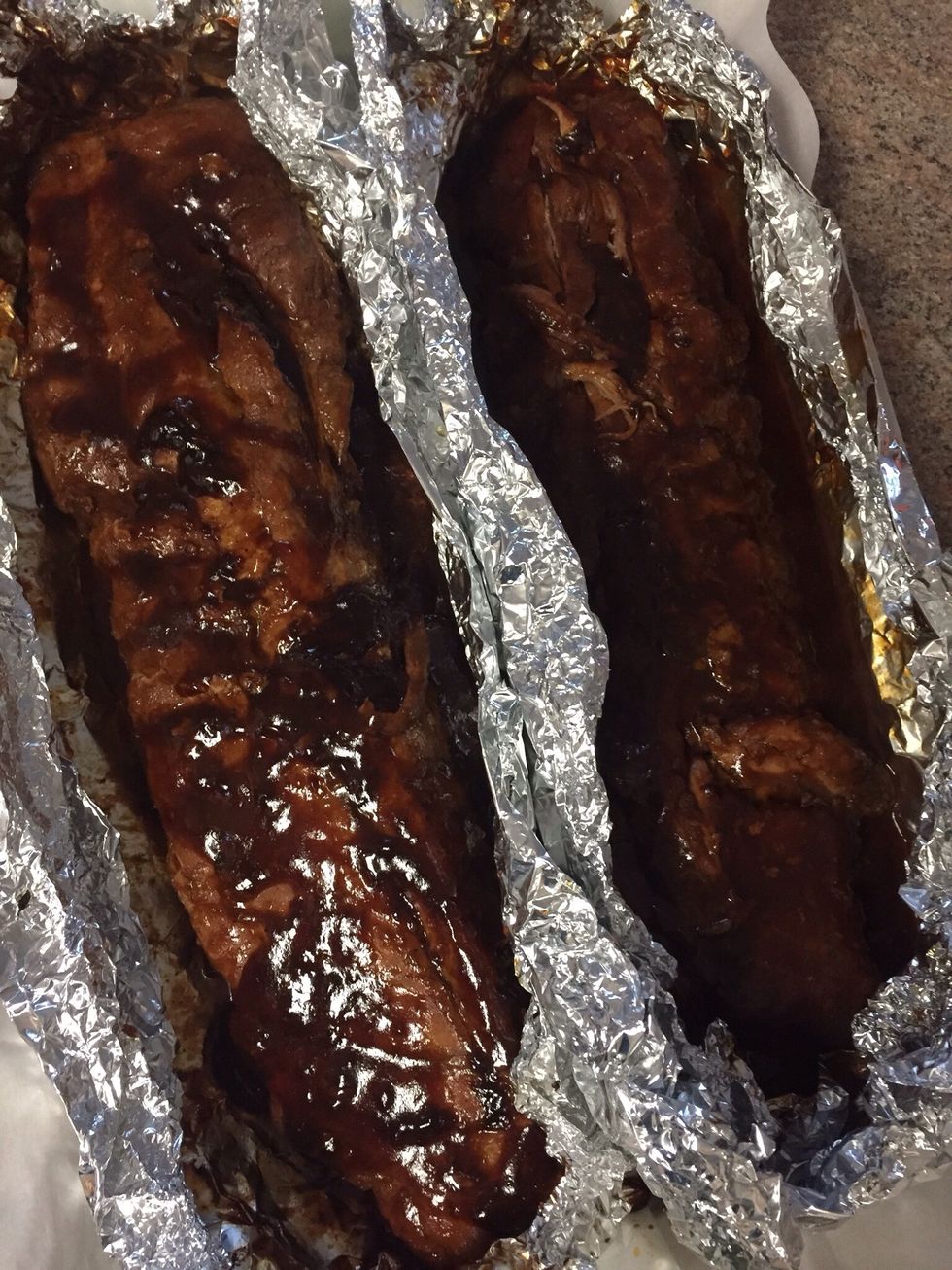 When the meat begins to fall apart, you'll notice this when you turn the rib, you're ready for the final step. Paint the ribs one more time, move the rib to the broiler...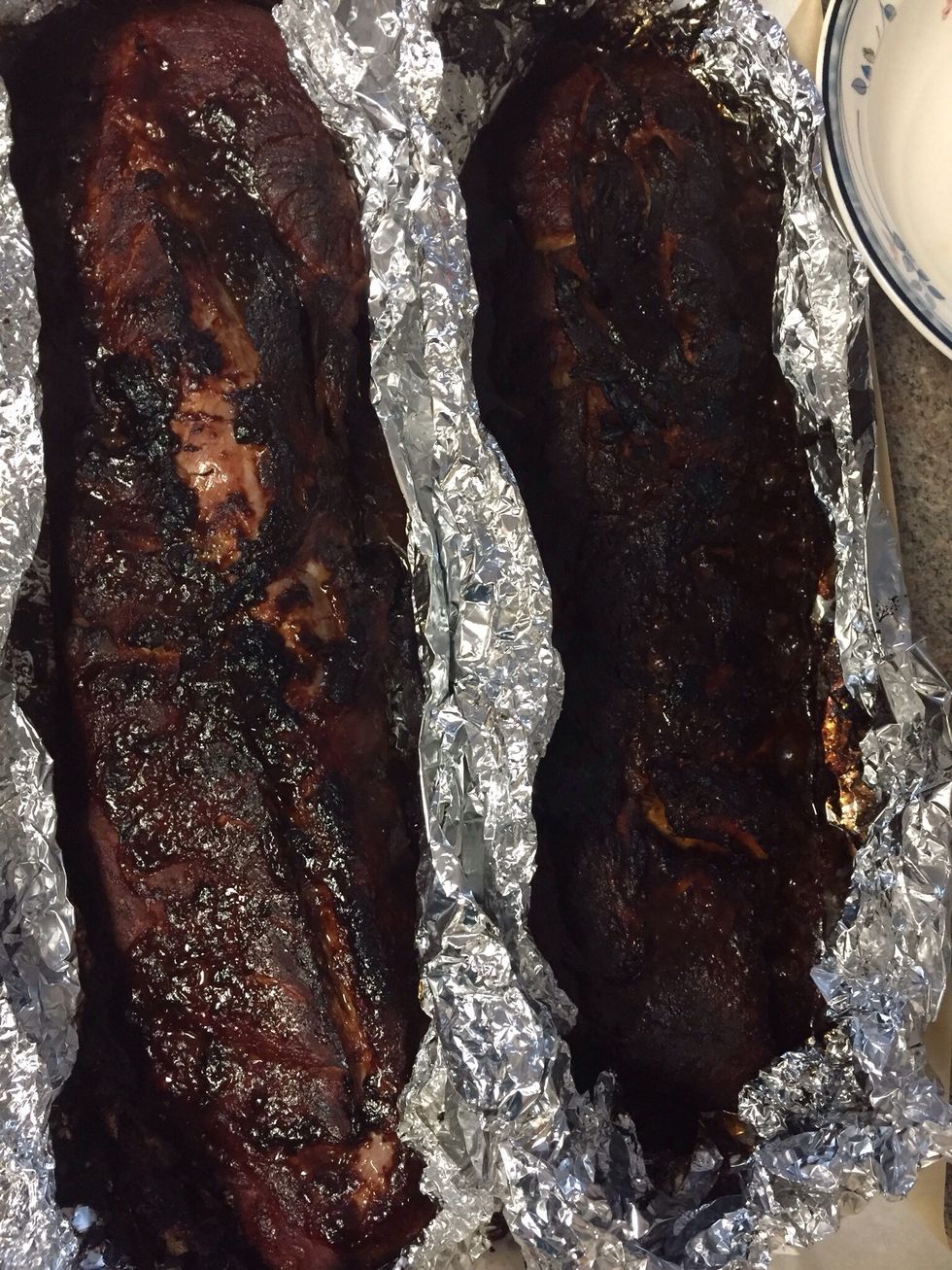 Let the ribs cook a minute or two so the sauce can caramelize. Watch this step and don't let the ribs get too blackened.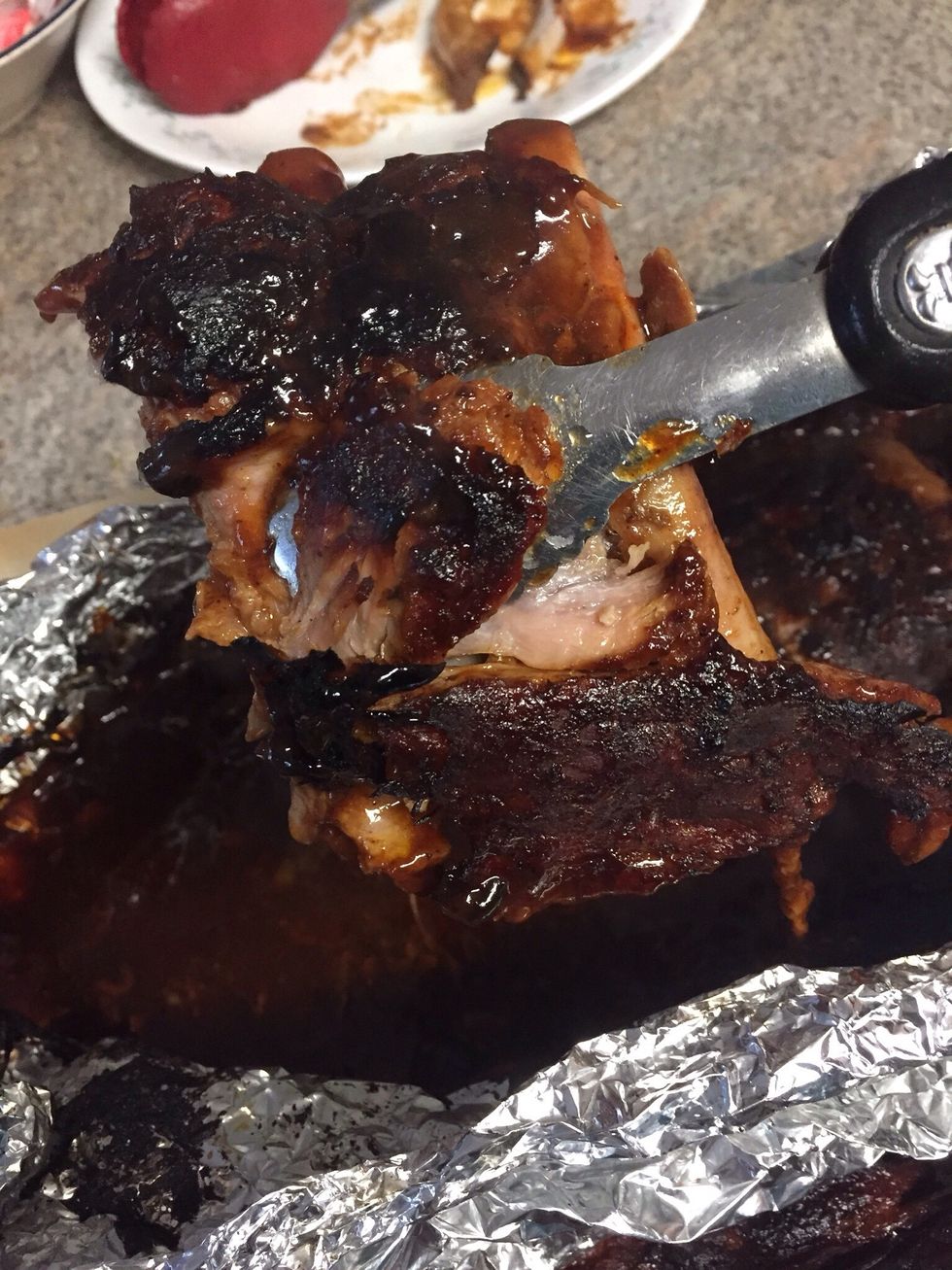 Meat should be falling off the bone.
Ready to serve!
Rack of Baby Back Ribs
Salt & Pepper
Barbecue Sauce of your choice