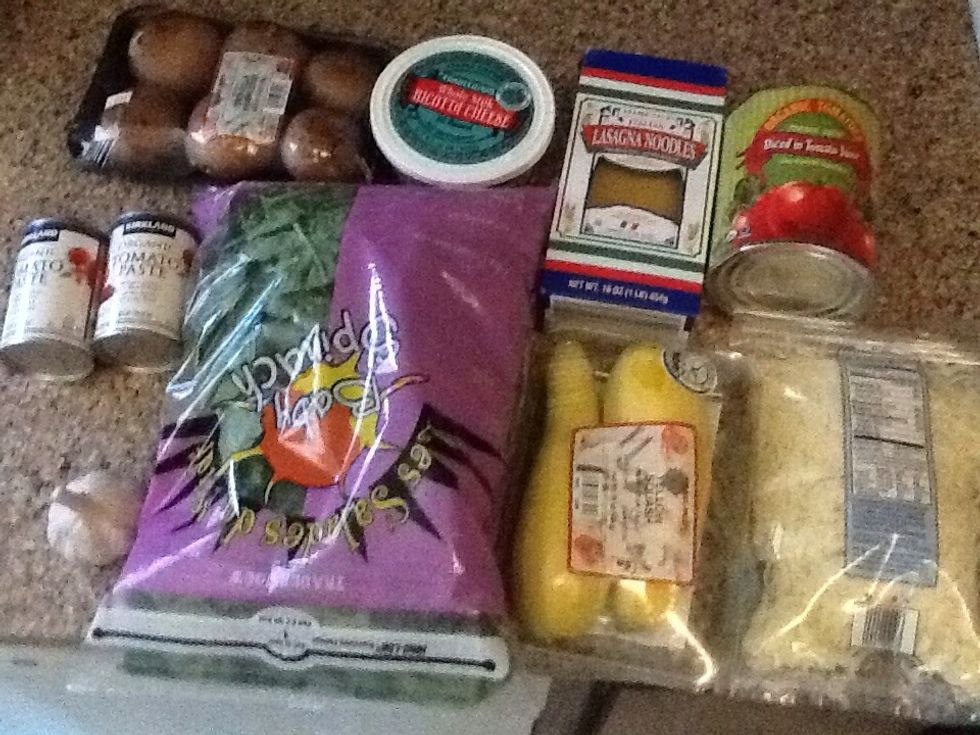 Required ingredients as in picture + one large egg + parsley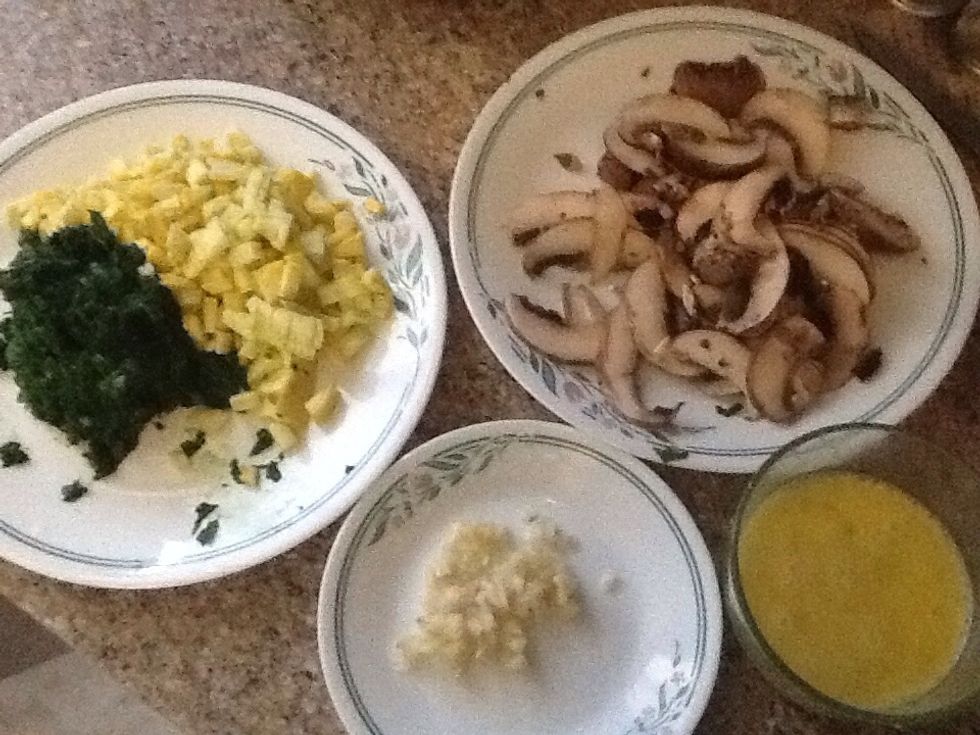 Chop spinach fine, cut zucchini, mince garlic, cut mushrooms, beat egg.
Cook mushroom in olive oil.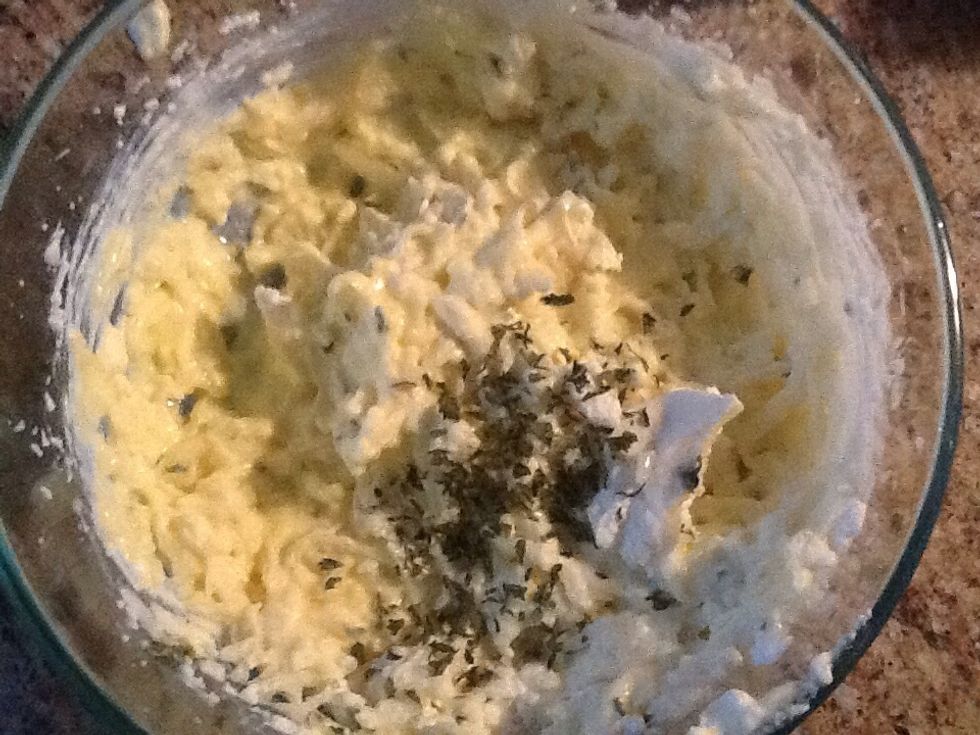 Mix Ricotta, Mozerella cheese, parsley and beaten eggs.
Fry mushrooms in olive oil.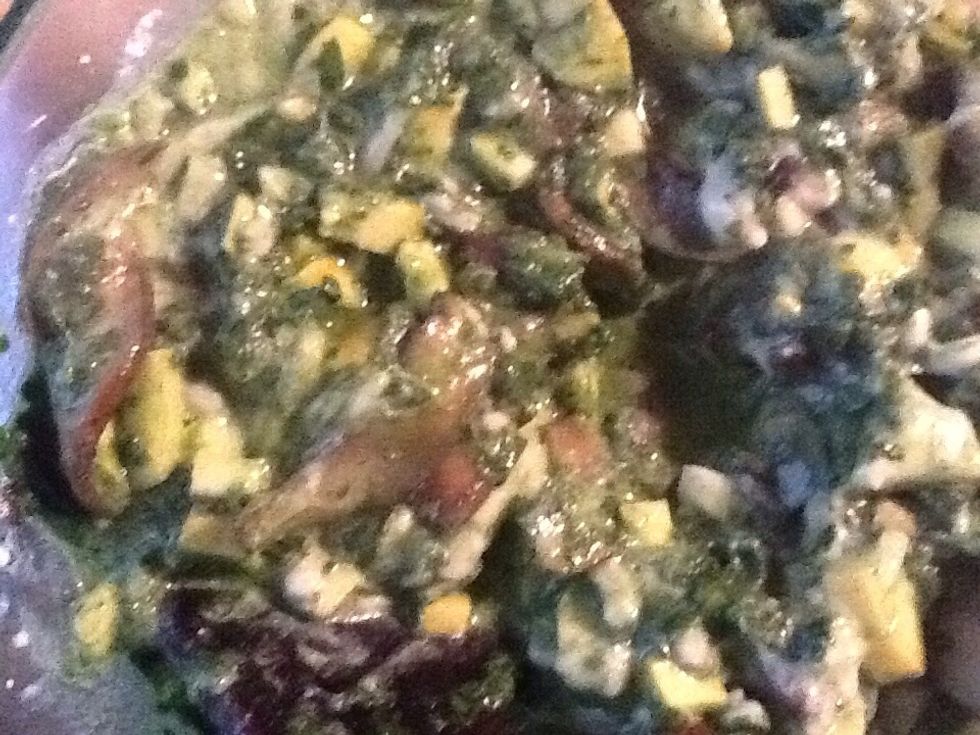 Add mushrooms, zucchini, chopped spinach to cheese mix.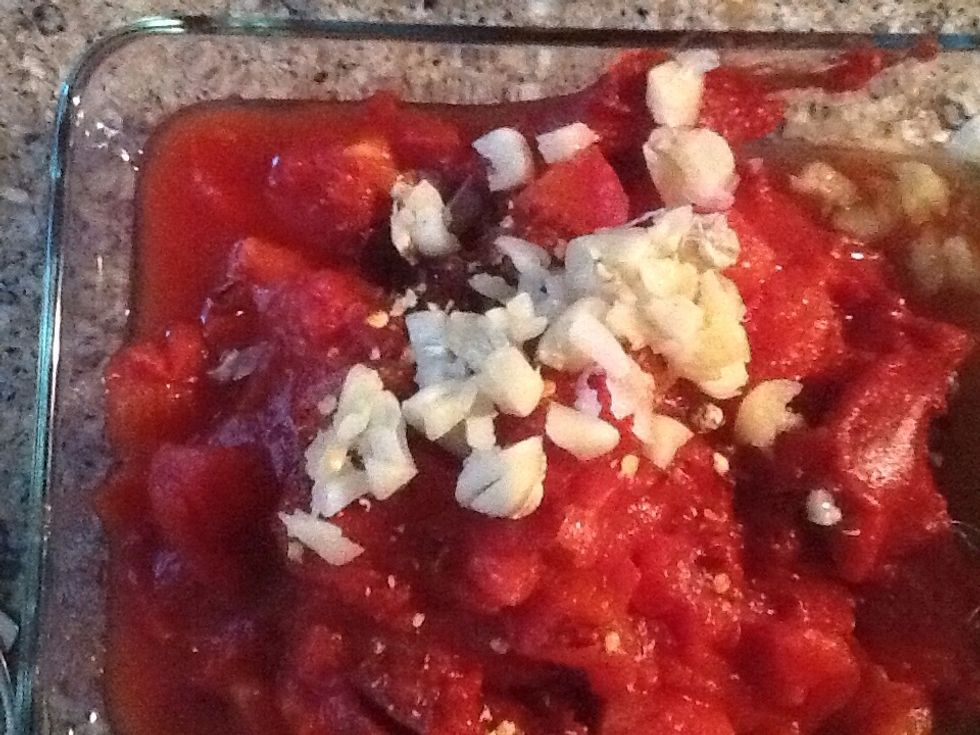 In a separate bowl, mix diced tomato and minced garlic to tomato purée.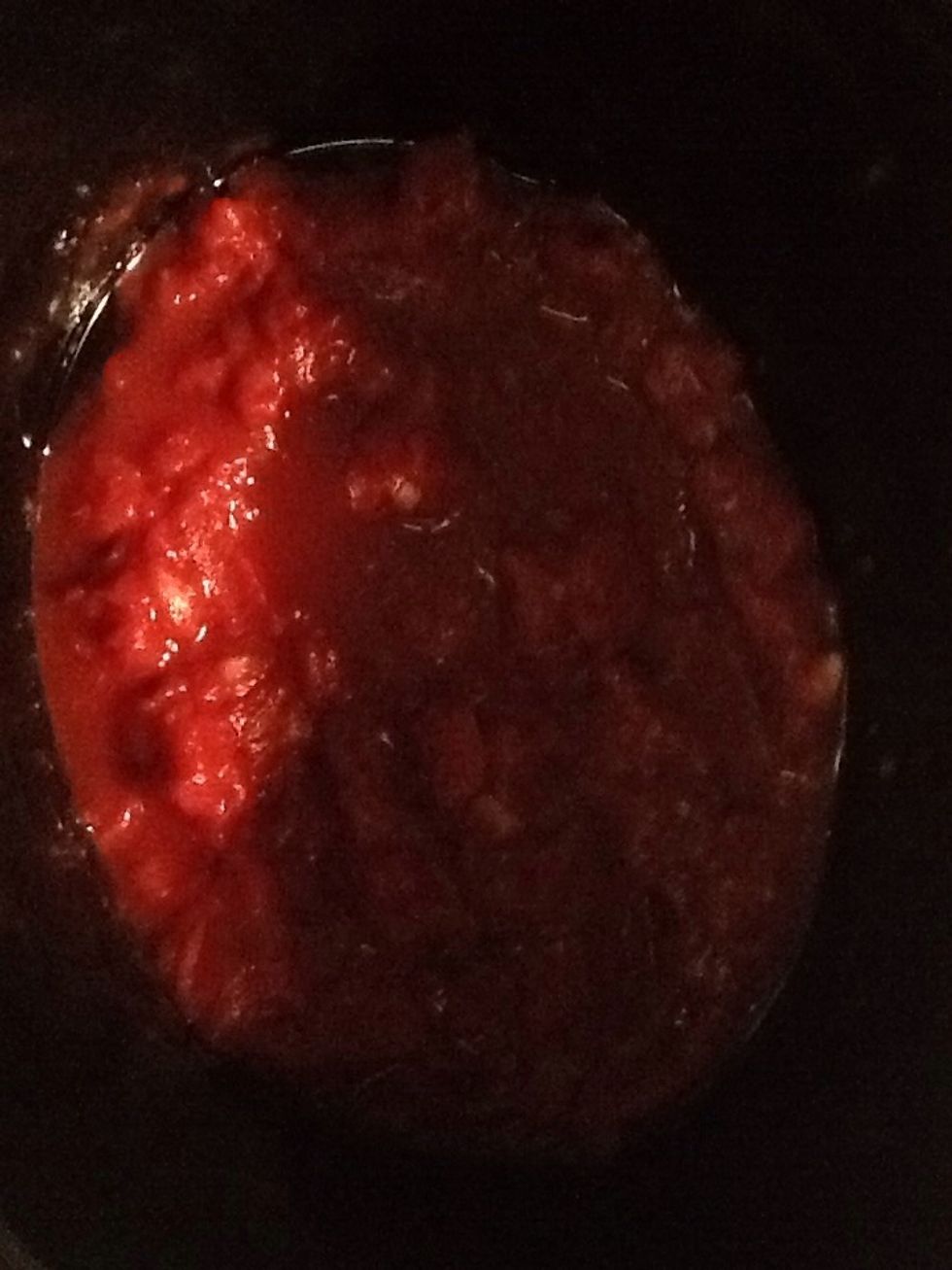 Line slow cooker with olive oil and add tomato mix.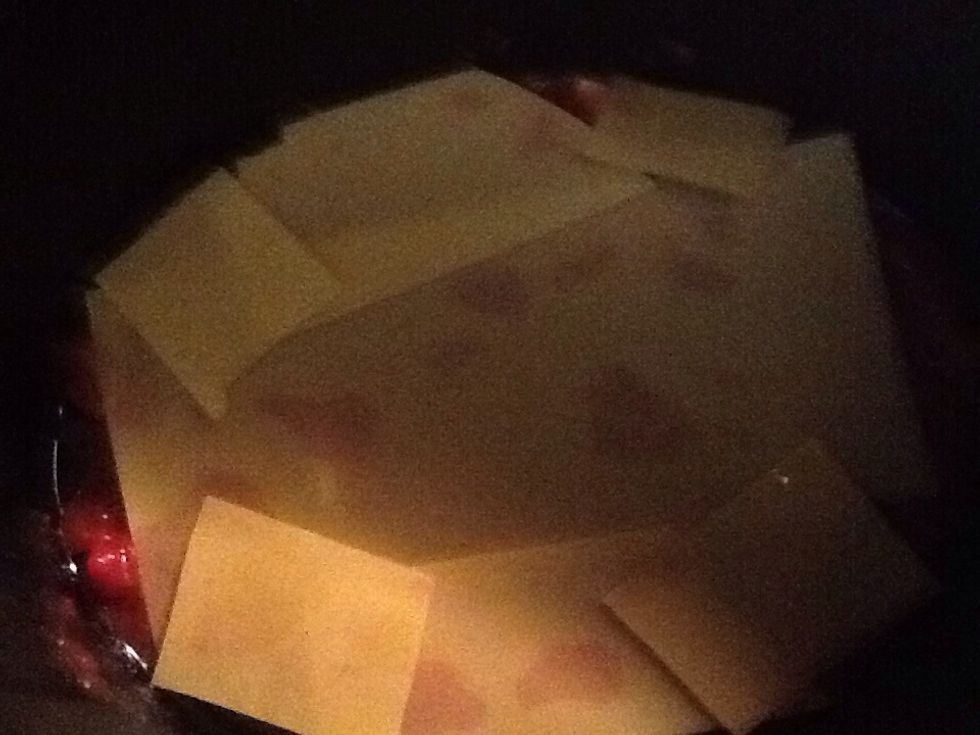 Layer with lasagna noodles.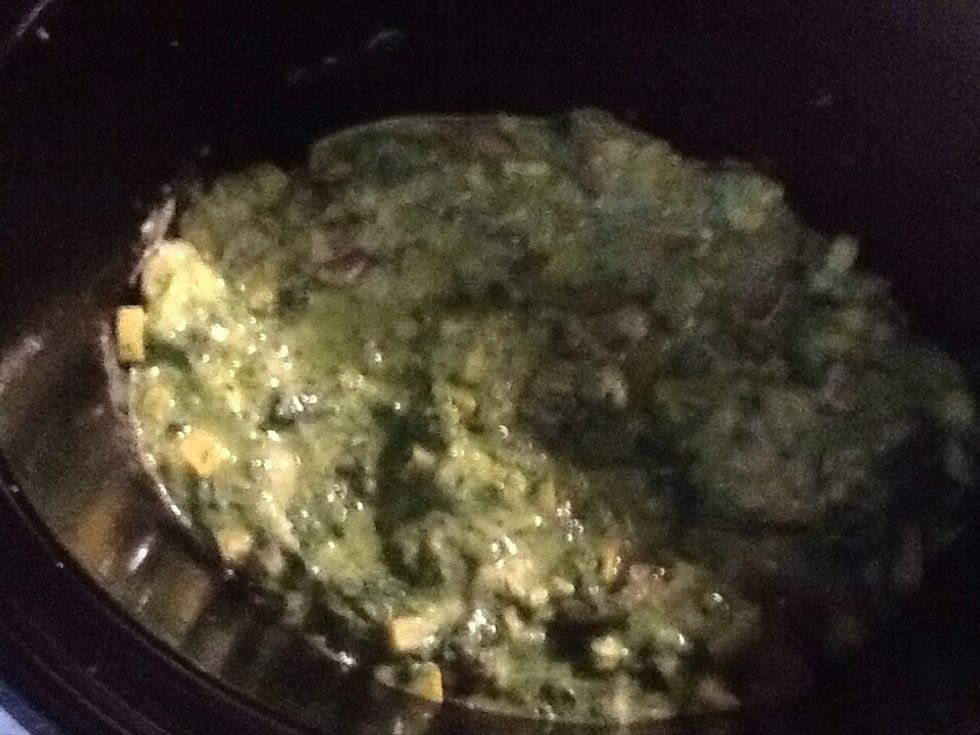 Layer the veggie mix.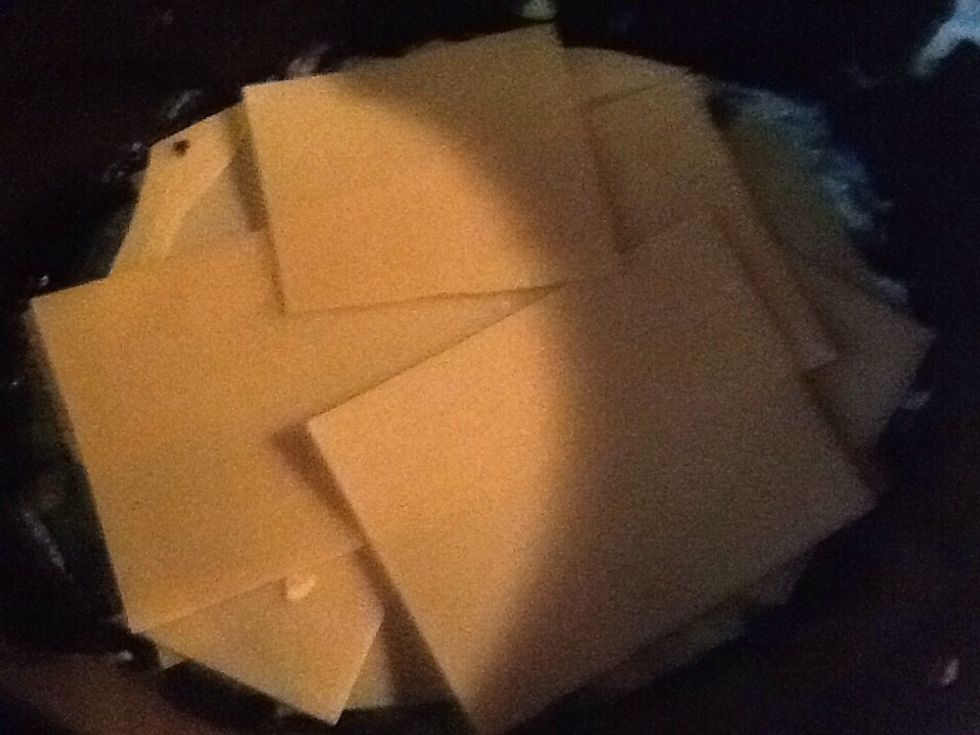 Layer with lasagna noodles. Repeat veggie layer and lasagna noodle layer.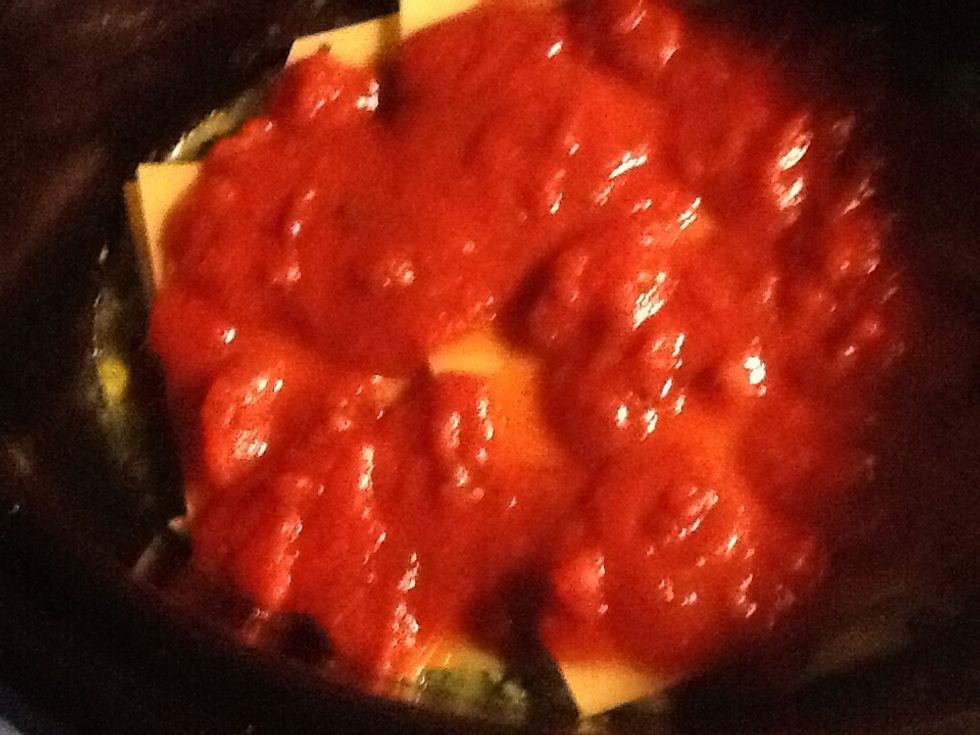 Add tomato mix layer.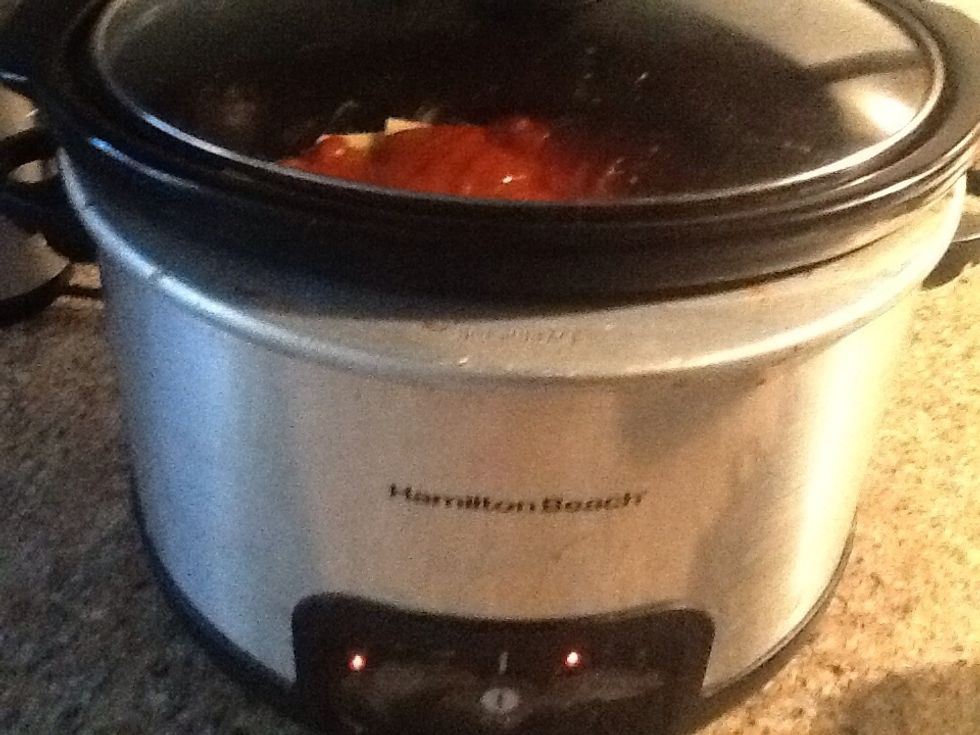 Slow cook low 4 hours or high for 2 hours.
The creator of this guide has not included ingredients