Make Slow Cooker Pumpkin Apple Butter
10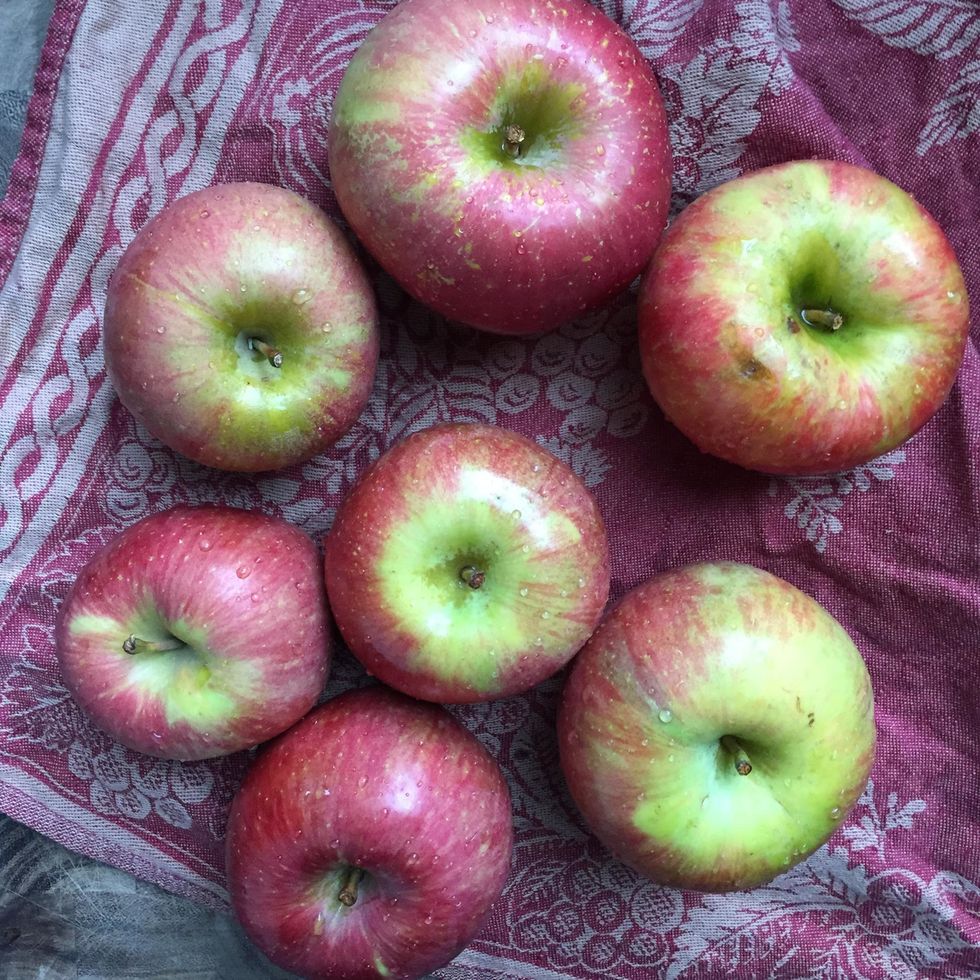 Core and diced the apples, but leave skins on. Dice the fresh pumpkin, skin removed.
Place all ingredients in crock pot and stir to combine.
Cover and set to low setting. Cook for 8 hours, stirring every 2 hours or so.
After 8 hours, remove lid and allow to cool slightly. Remove cloves.
Using a slotting spoon, carefully transfer mixture to blender, allowing excess liquid to strain back into the crock pot. Add just enough of the juices to the crock pot to blend. Blend until smooth.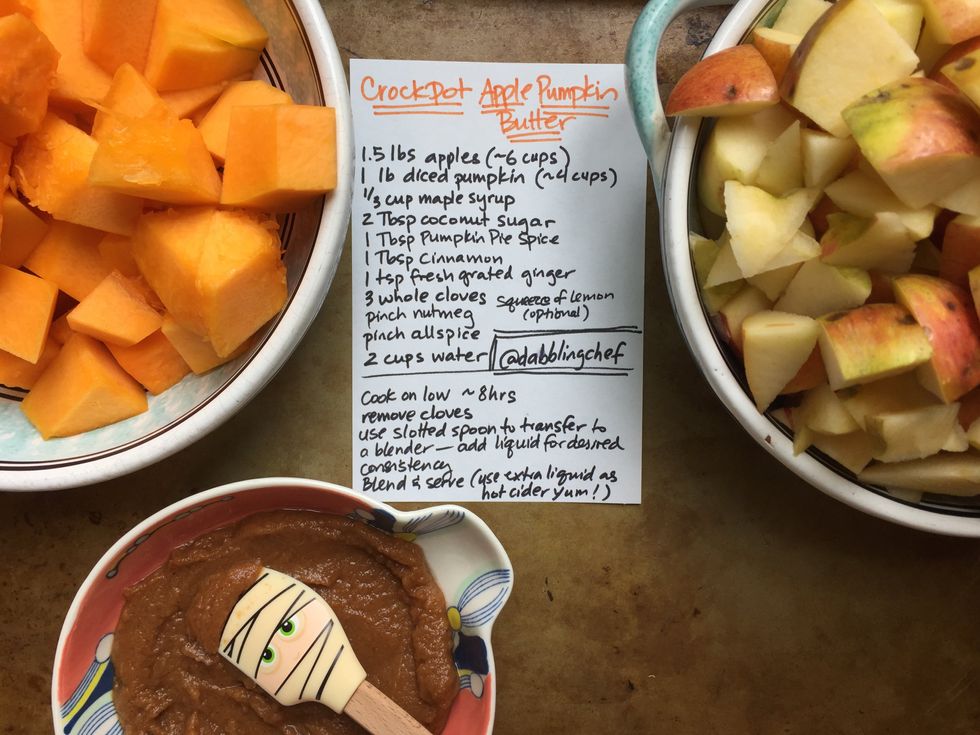 Serve on toast, in oatmeal, or plain Jane! Save the extra liquid and reheat as mulled cider—it's delicious!
1.5lb Apples, cored and diced
1.0lb Fresh, diced pumpkin
1/3c Maple syrup
2.0Tbsp Coconut sugar
1.0Tbsp Pumpkin Pie Spice
1.0Tbsp Cinnamon
1.0tsp Fresh grated ginger
3.0 Cloves
1/8tsp Nutmeg
1/8tsp Allspice
1/2c Water