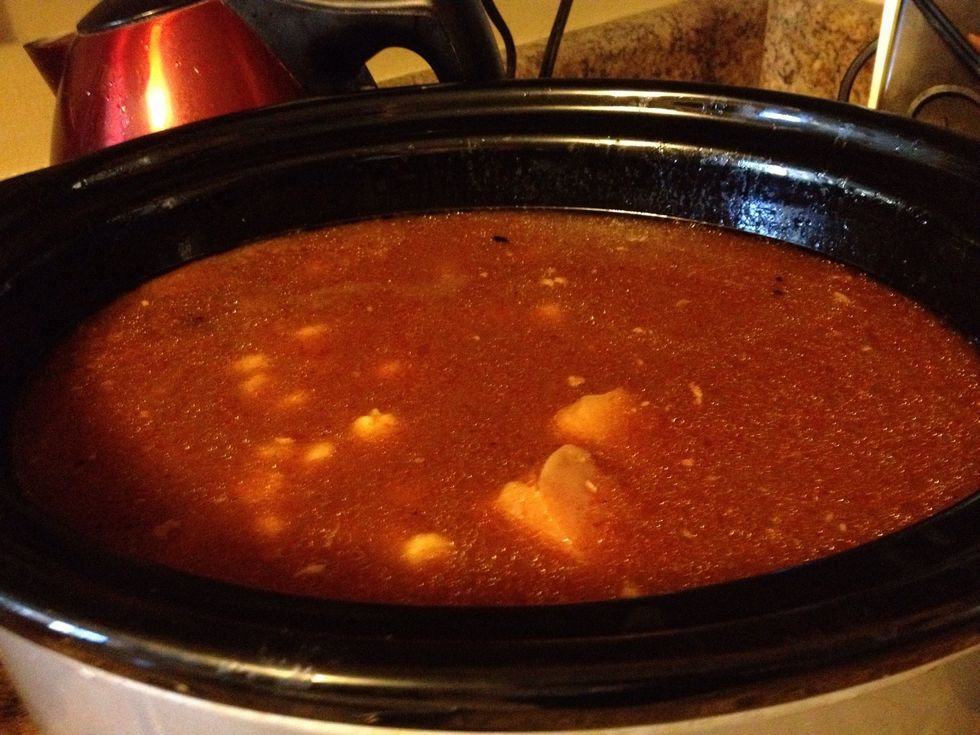 Cube chicken. Add to slow cooker with chicken stock and one can enchilada sauce plus drained hominy. Cook on LOW 8 hours. Then add second can of sauce, heat 10 min and serve.
Garnish with shredded lettuce, chopped onion and red pepper flakes. For you 21 Day Fixers, this recipe is 2 ❤️ proteins, 1 💛 grain and 1💚 veggie (with garnish)
For more free healthy recipes and nutrition tips, follow me on Facebook: www.Facebook.com/MorphWithMichelle
3 pounds boneless, skinless chicken breast
2 14oz cans enchilada sauce
24oz can hominy (drained)
2 x 20oz boxes organic chicken stock
GARNISH
shredded cabbage or lettuce
Diced onion
Red pepper flakes
Michelle Royale Vidal - Heromom
Certified Health and Nutrition Coach. Survivor of chronic illness. Learning to use food as medicine. Paying it forward by teaching others the same.