This is what you call a set it and forget it meal. Tender beef In a savory sauce. A no fail, easy peasy, ALWAYS turns out great recipe. Bon appetit😄
34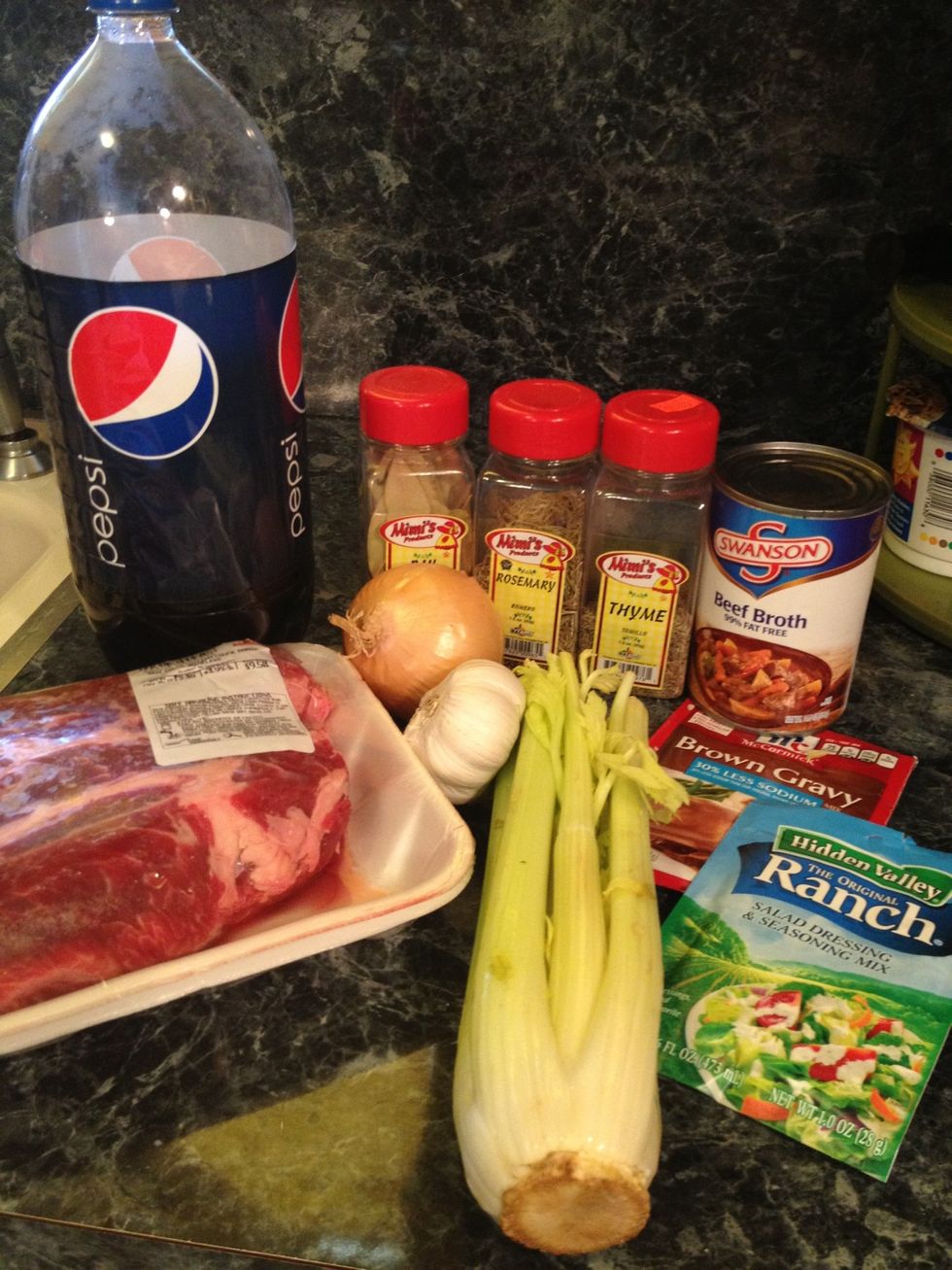 Ingredients
Slice the garlic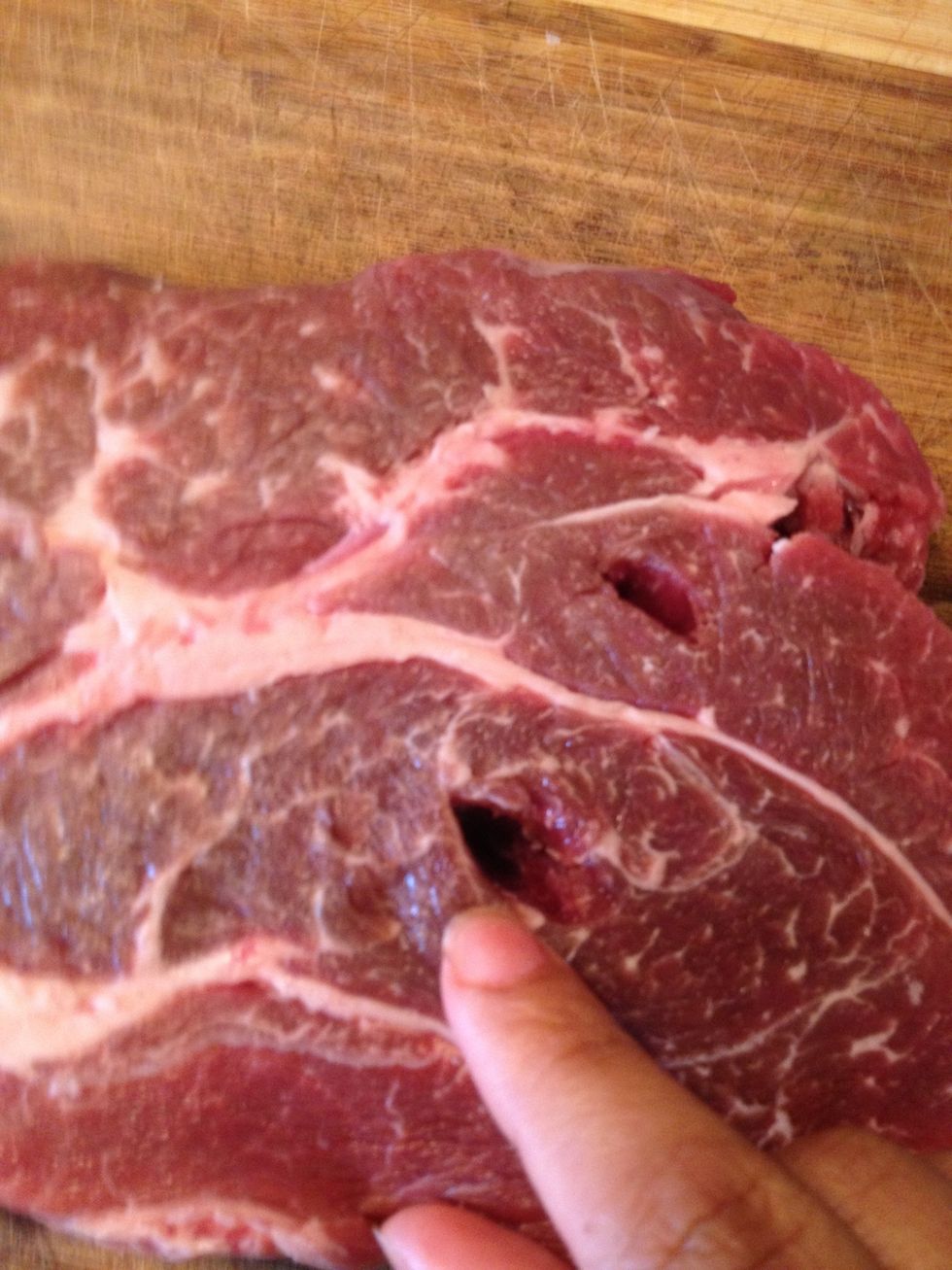 Pierce the steak, we will insert the garlic cloves in each slit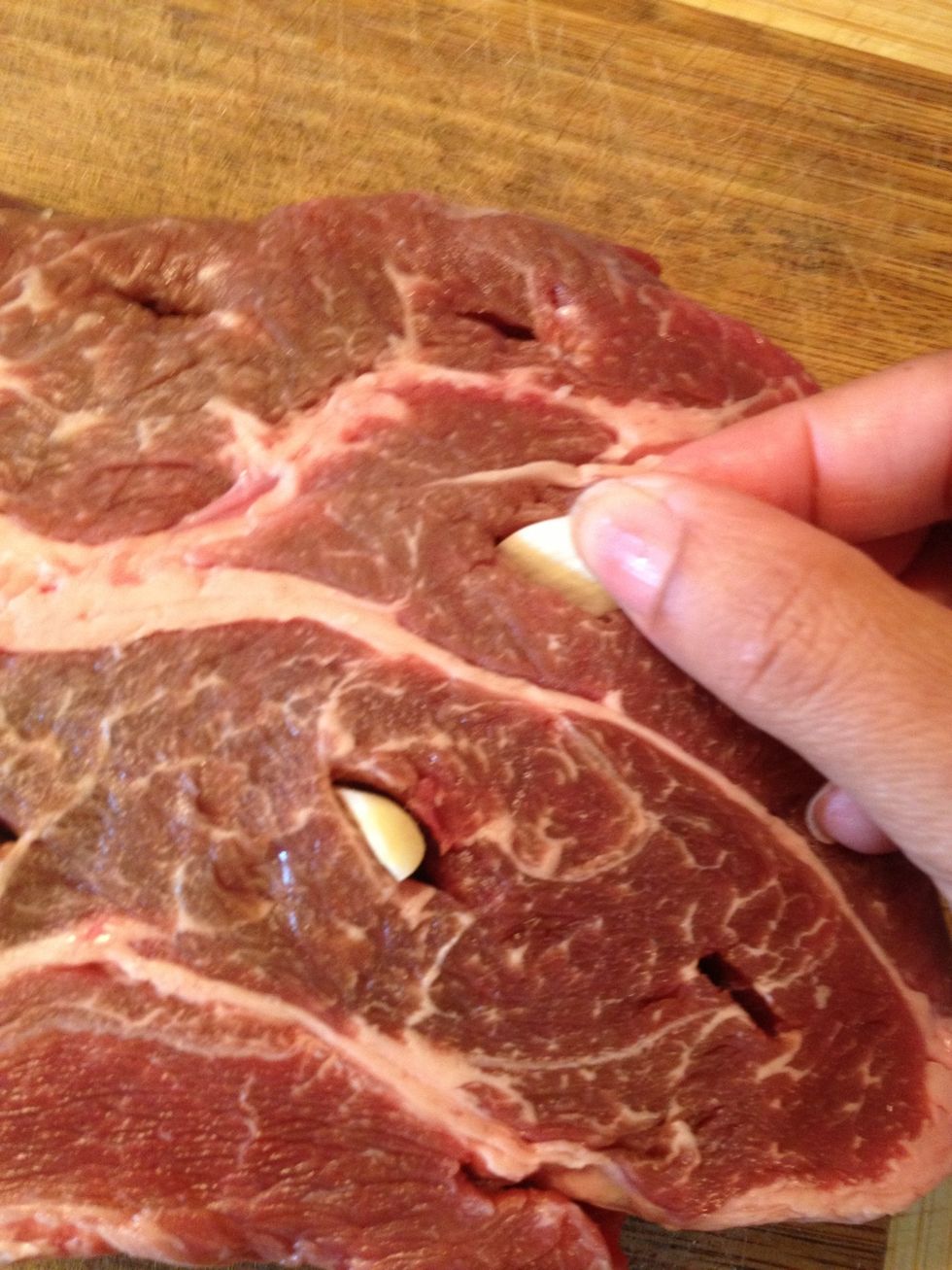 See me do it😏
All done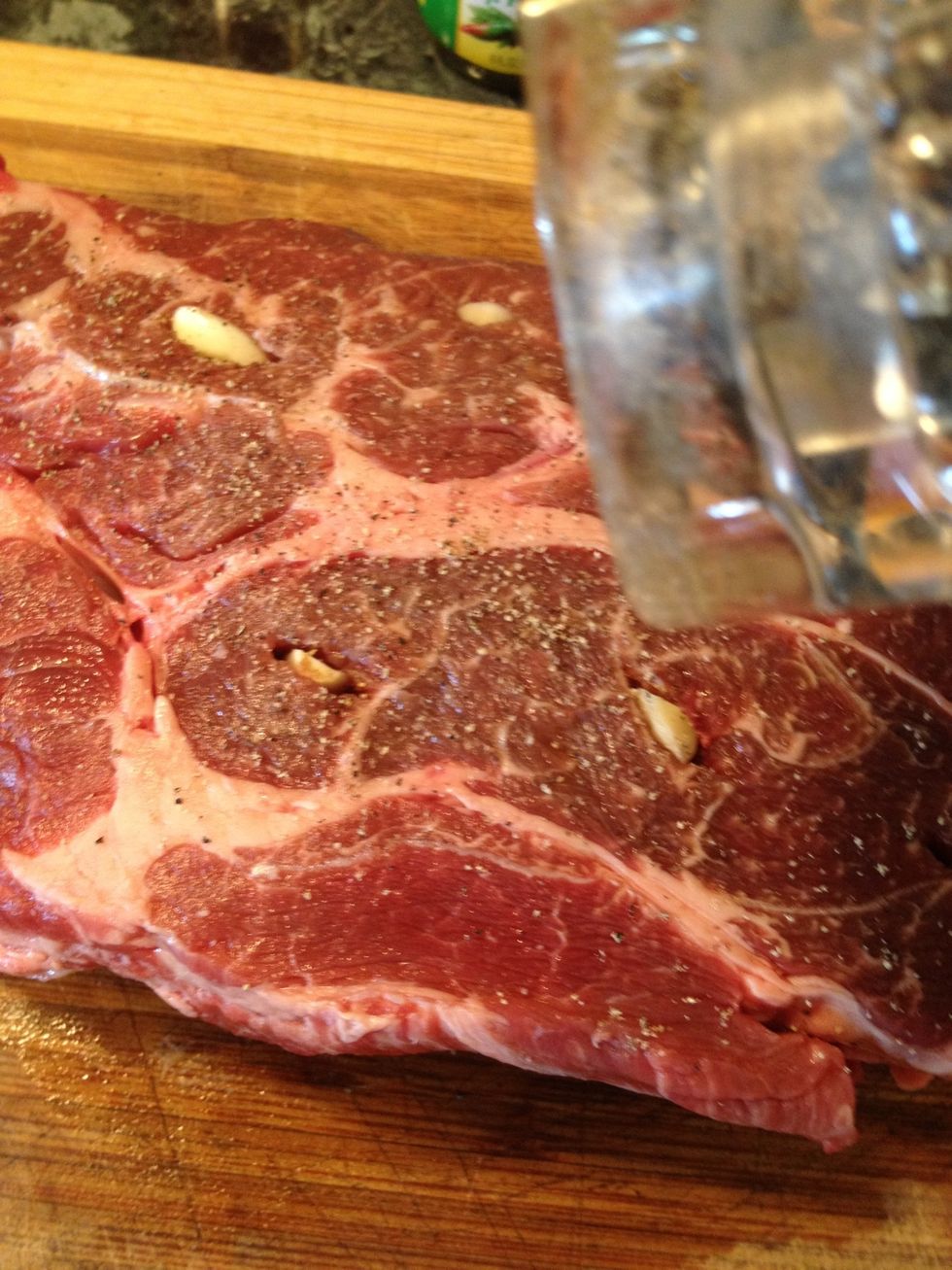 Add pepper generously on both sides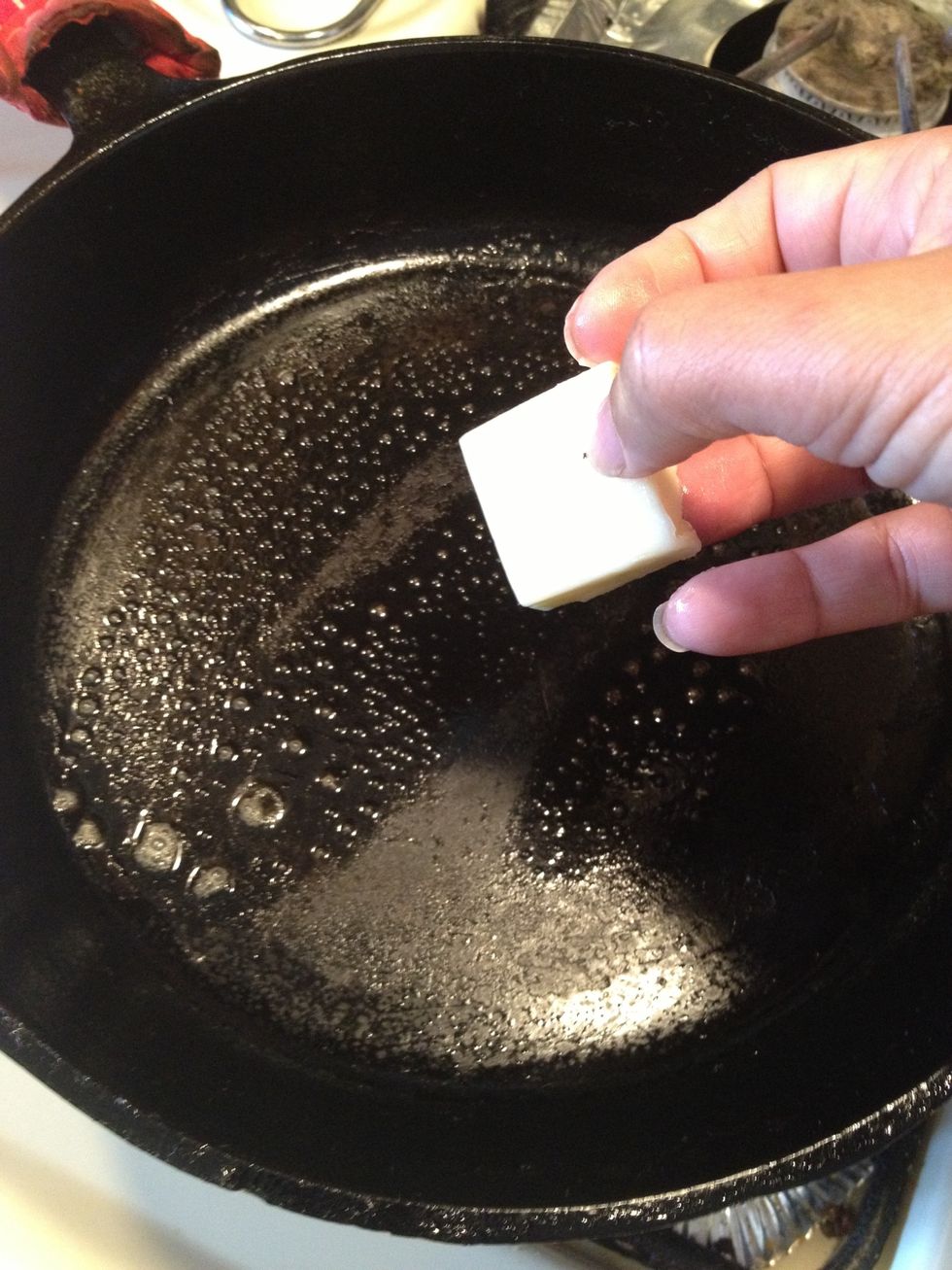 In a pan over medium high heat add 1 Tbs of butter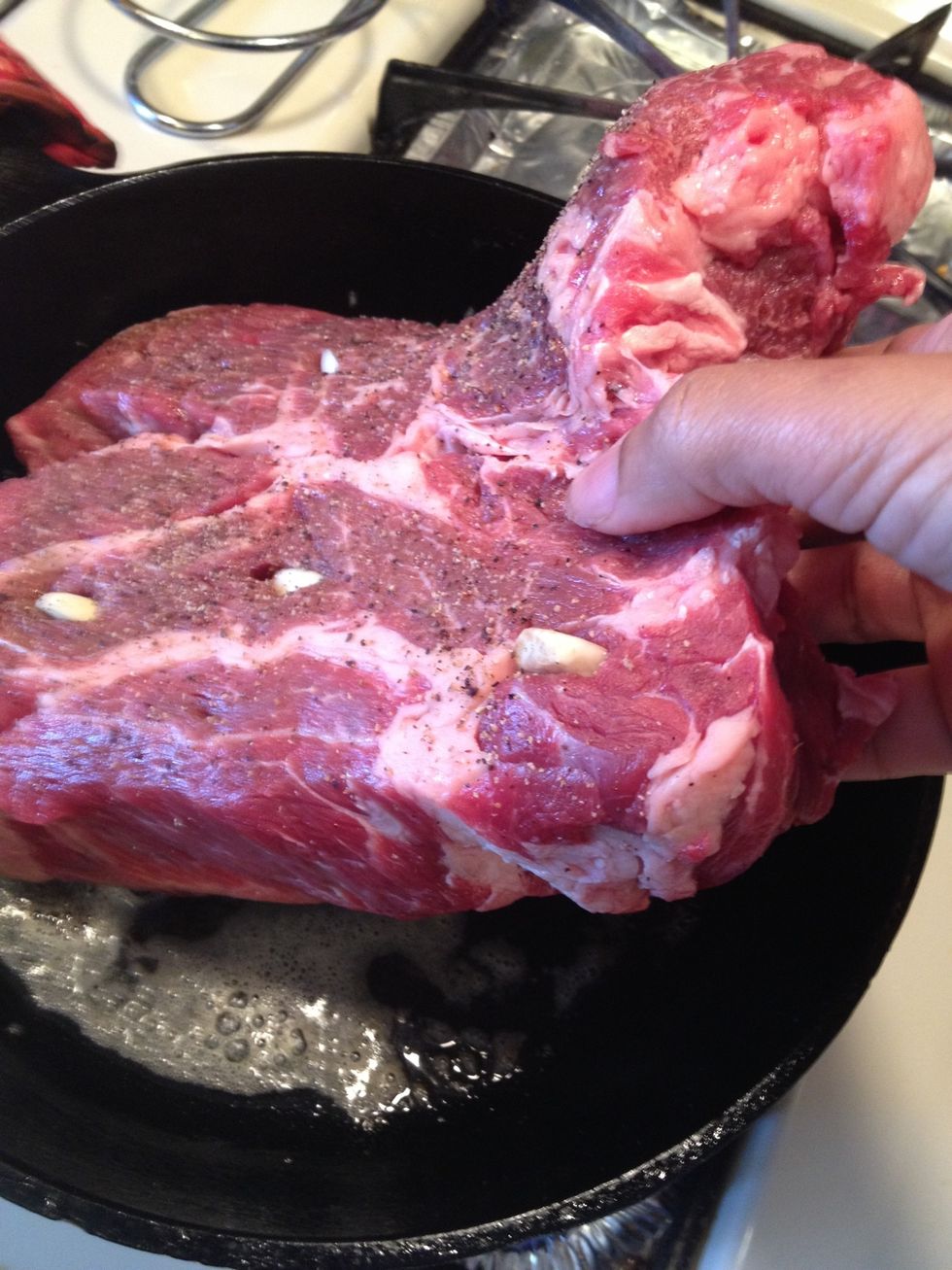 After the butter has melted we will add it to the pan to sear it on both sides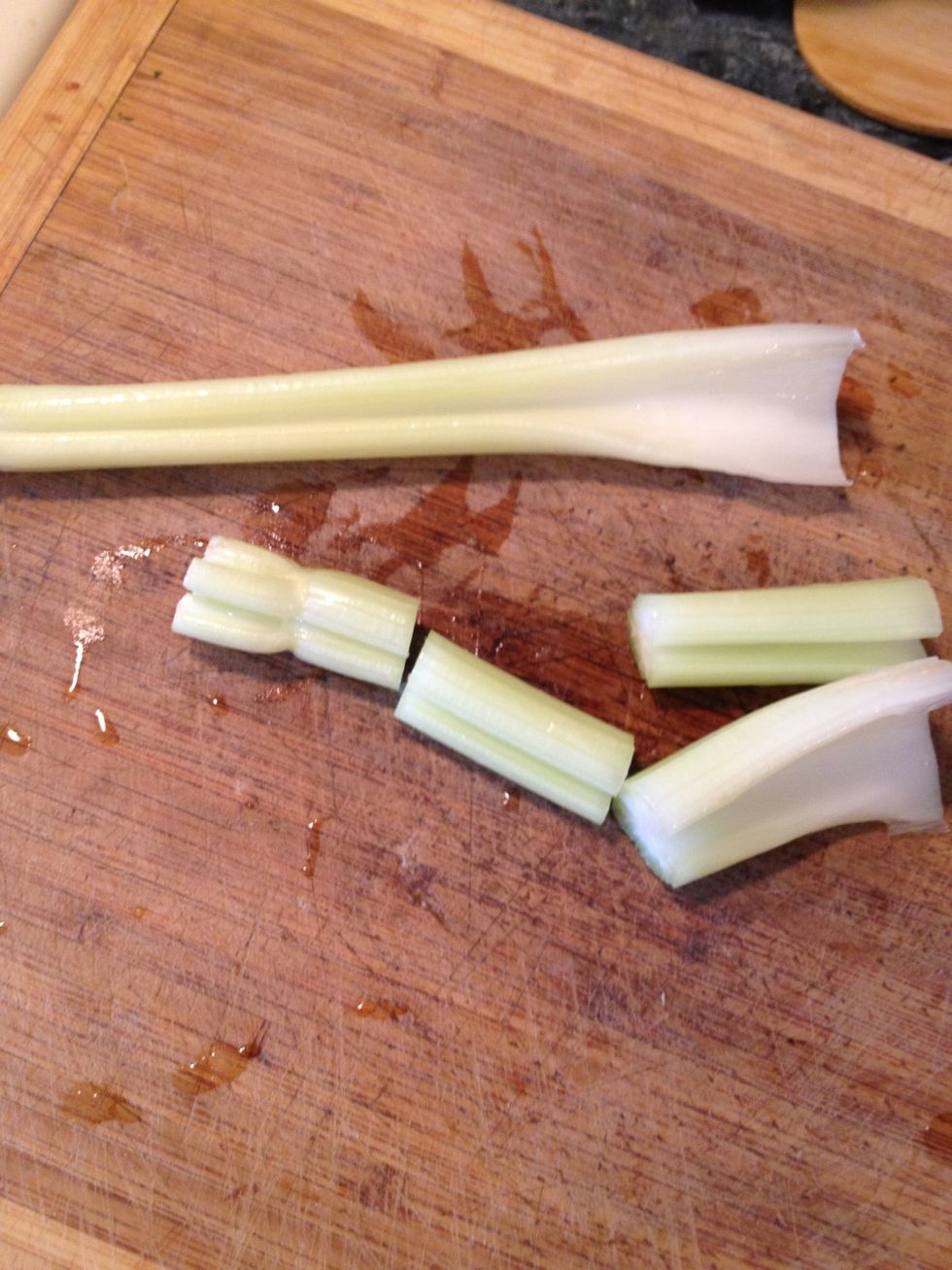 While the beef is cooking lets chop up some celery stalks.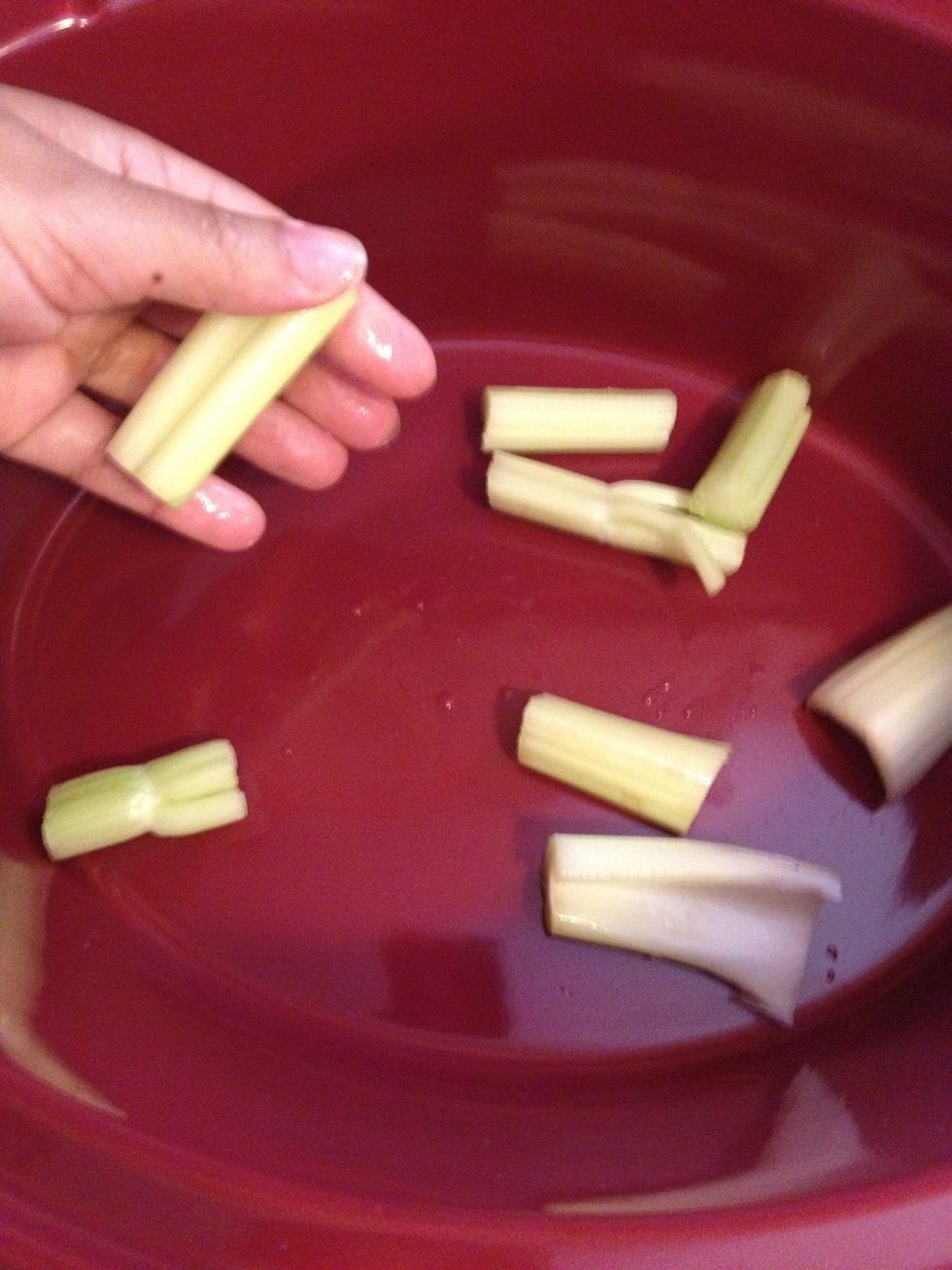 Add that to the bottom of your slow cooker.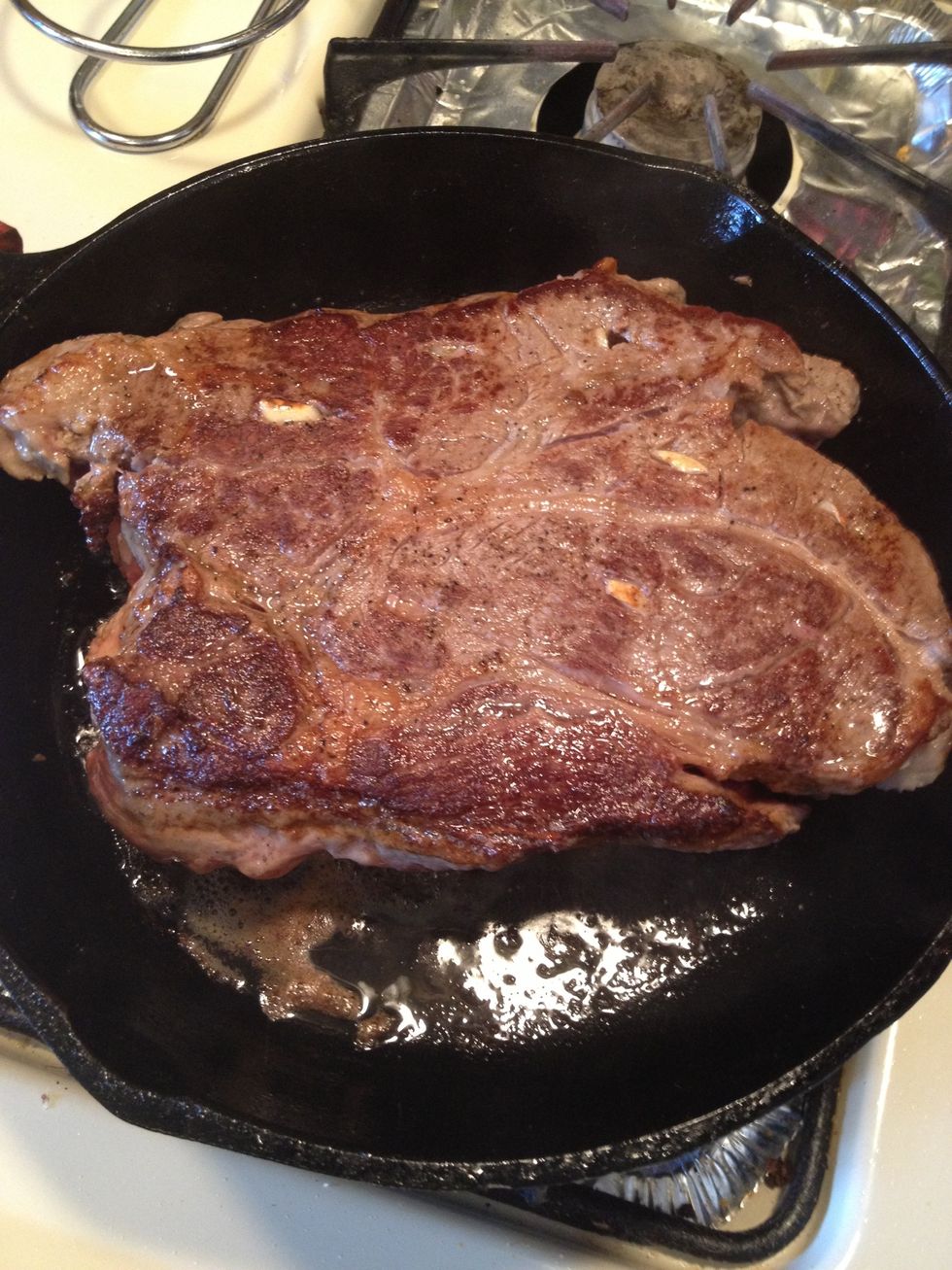 My roast has browned.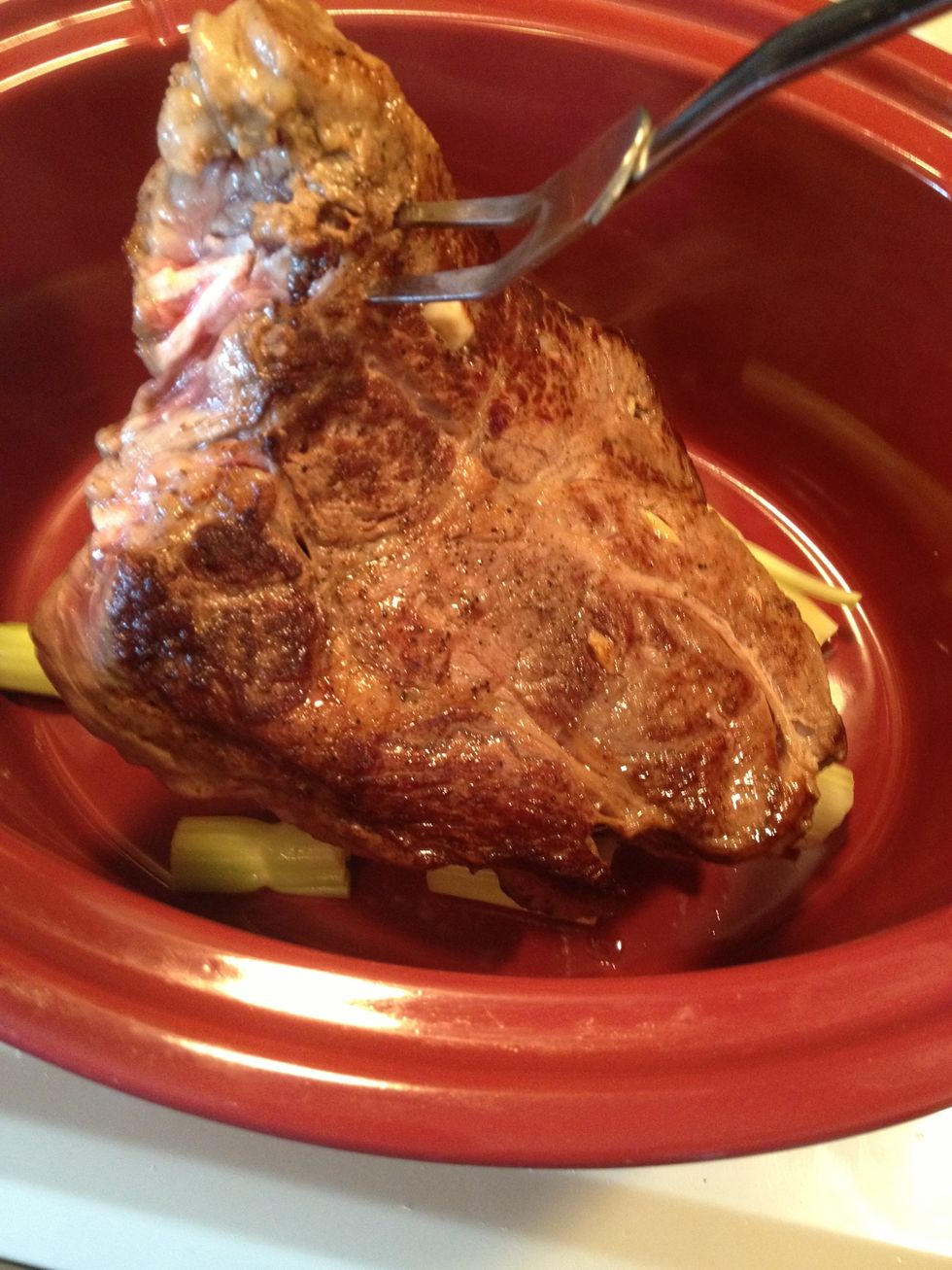 I will add it on top of the celery.
In the same pan you seared the chuck roast, lets sauté some onions.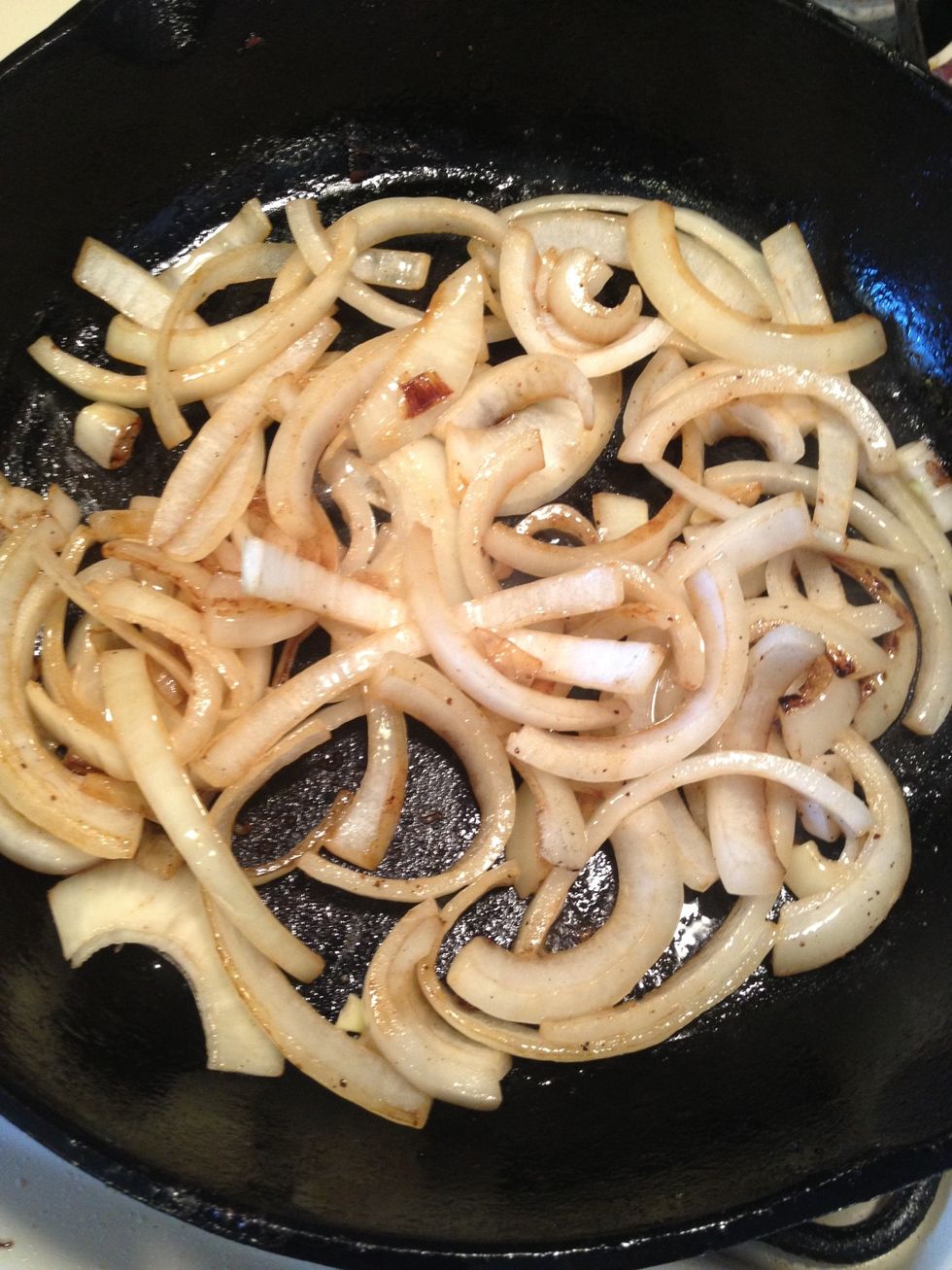 That's it. Nicely browned, not wilted I REPEAT ,not wilted. We just want to brown them.😬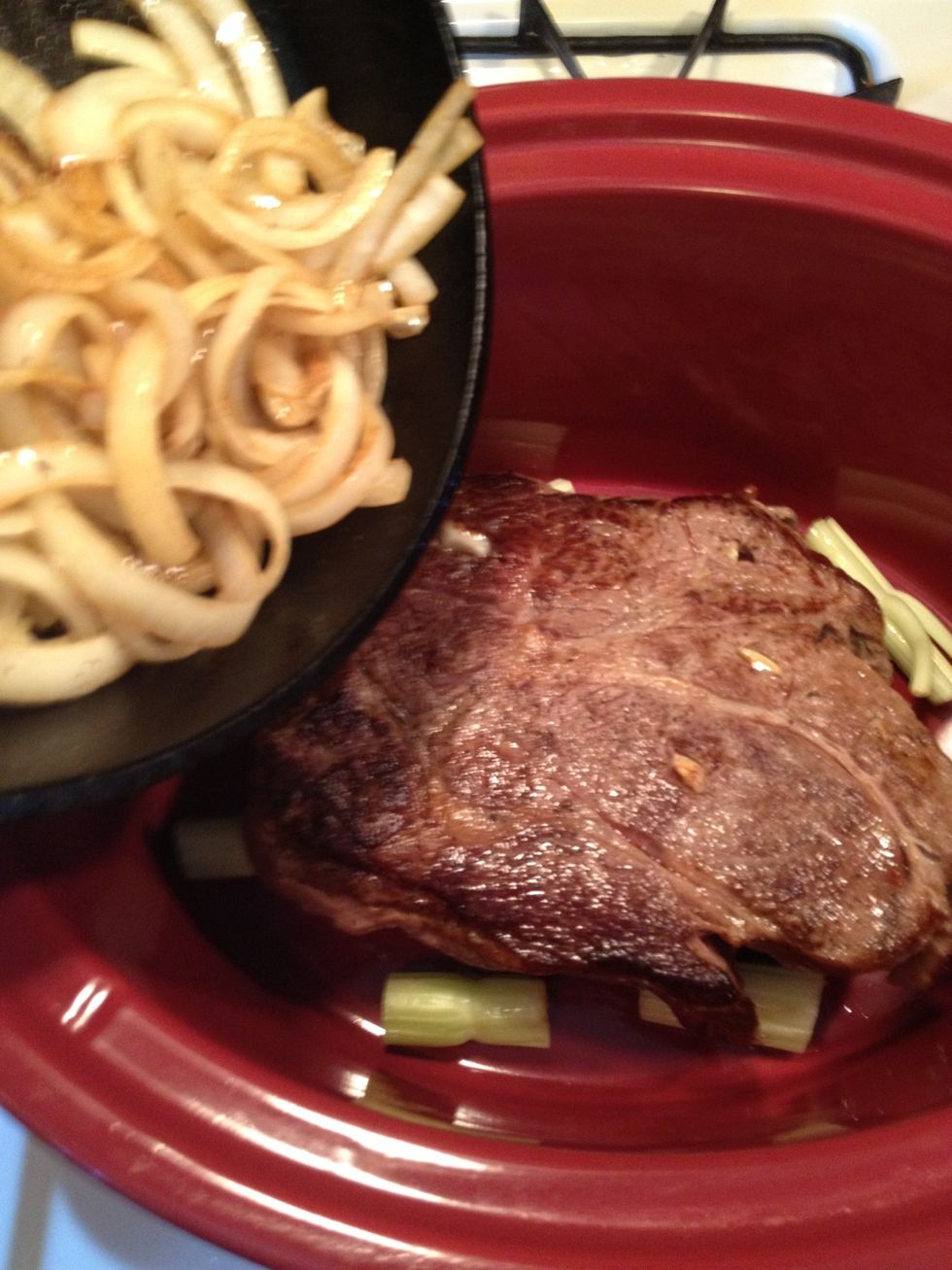 Put the onions right smack on top of the roast..
BAM!!!!😋
Lets make the sauce. Take the brown gravy mix and dump it in a bowl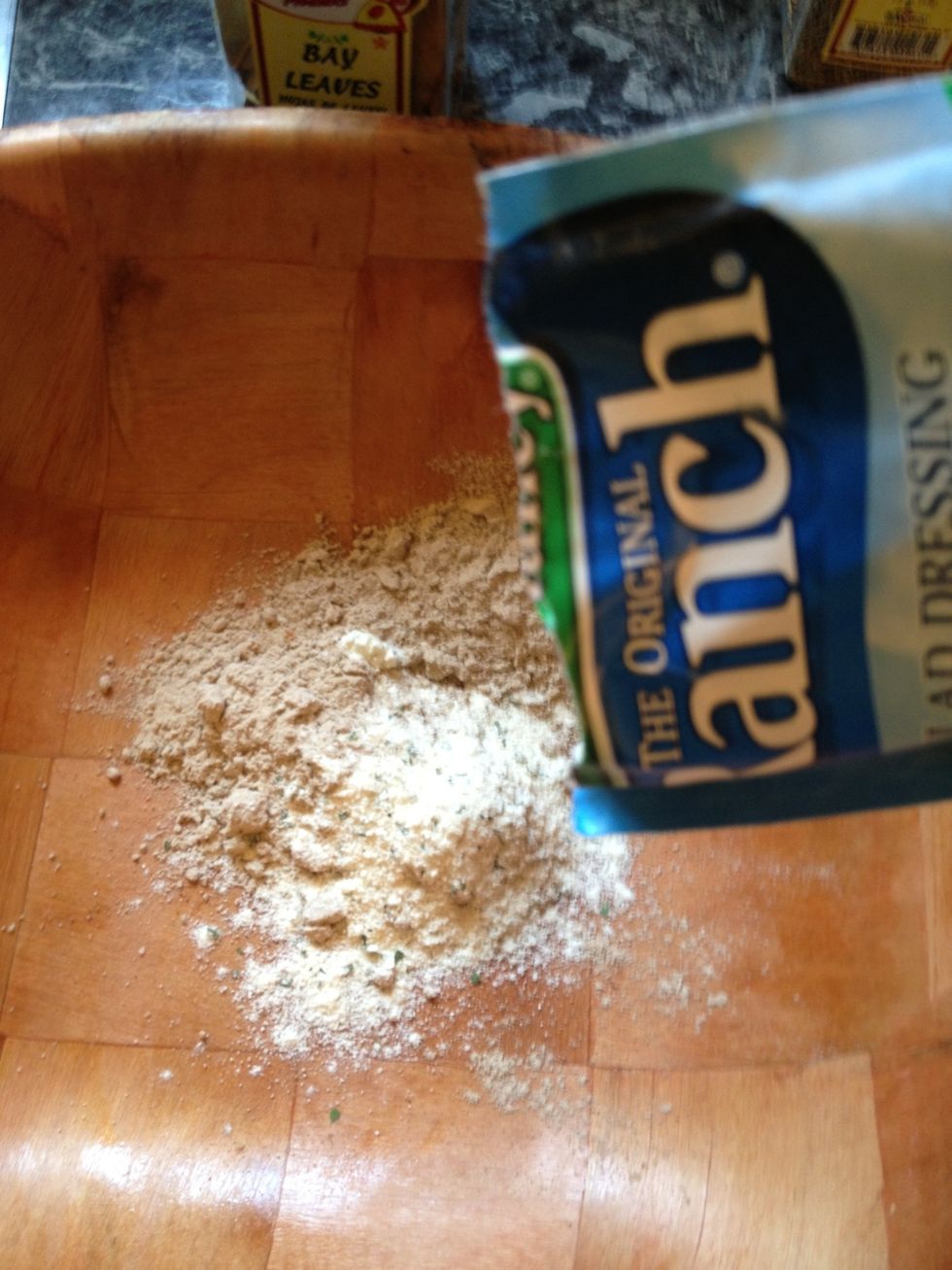 Dump the ranch mix right In there as well.
Add the crushed thyme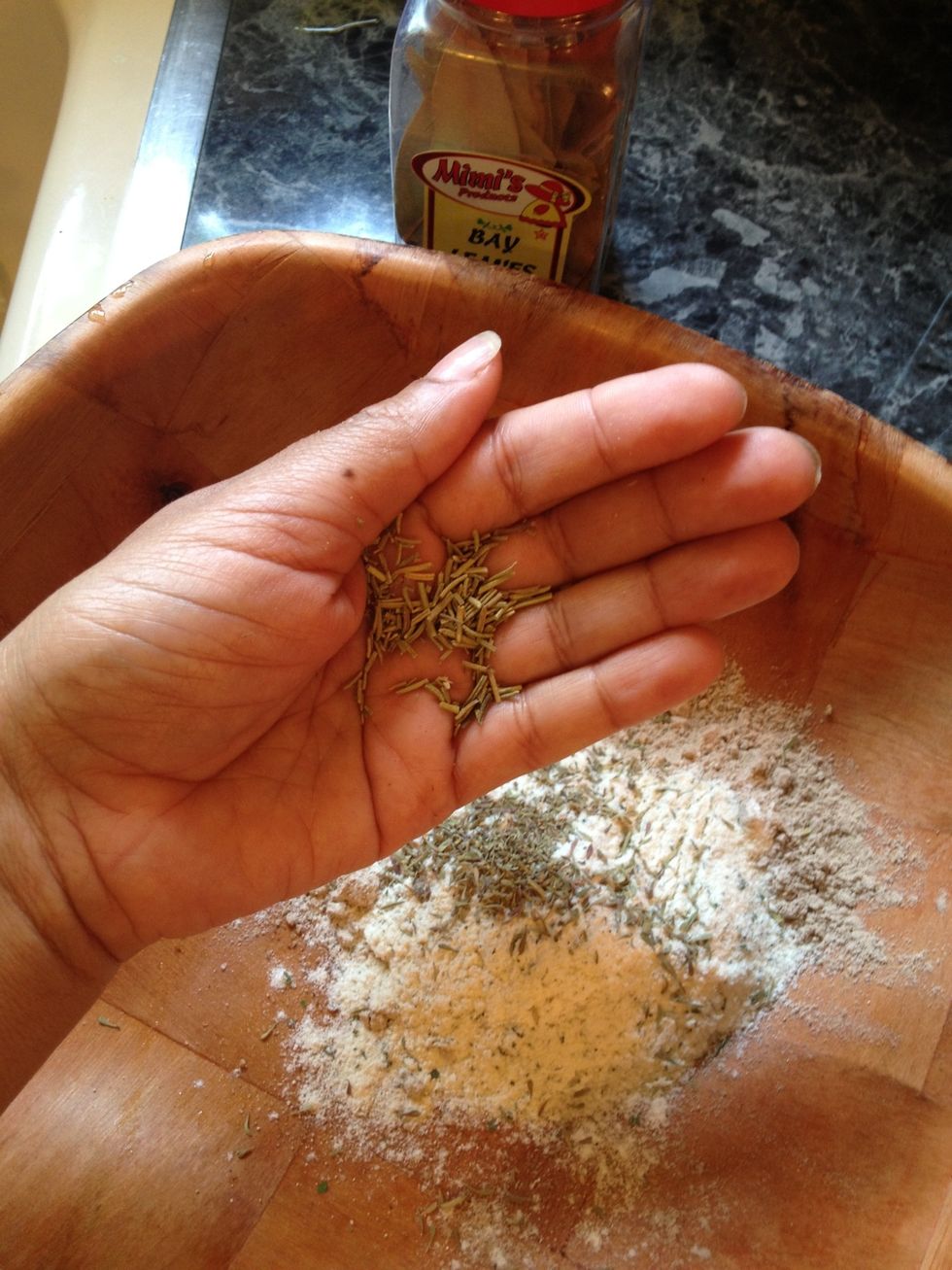 The rosemary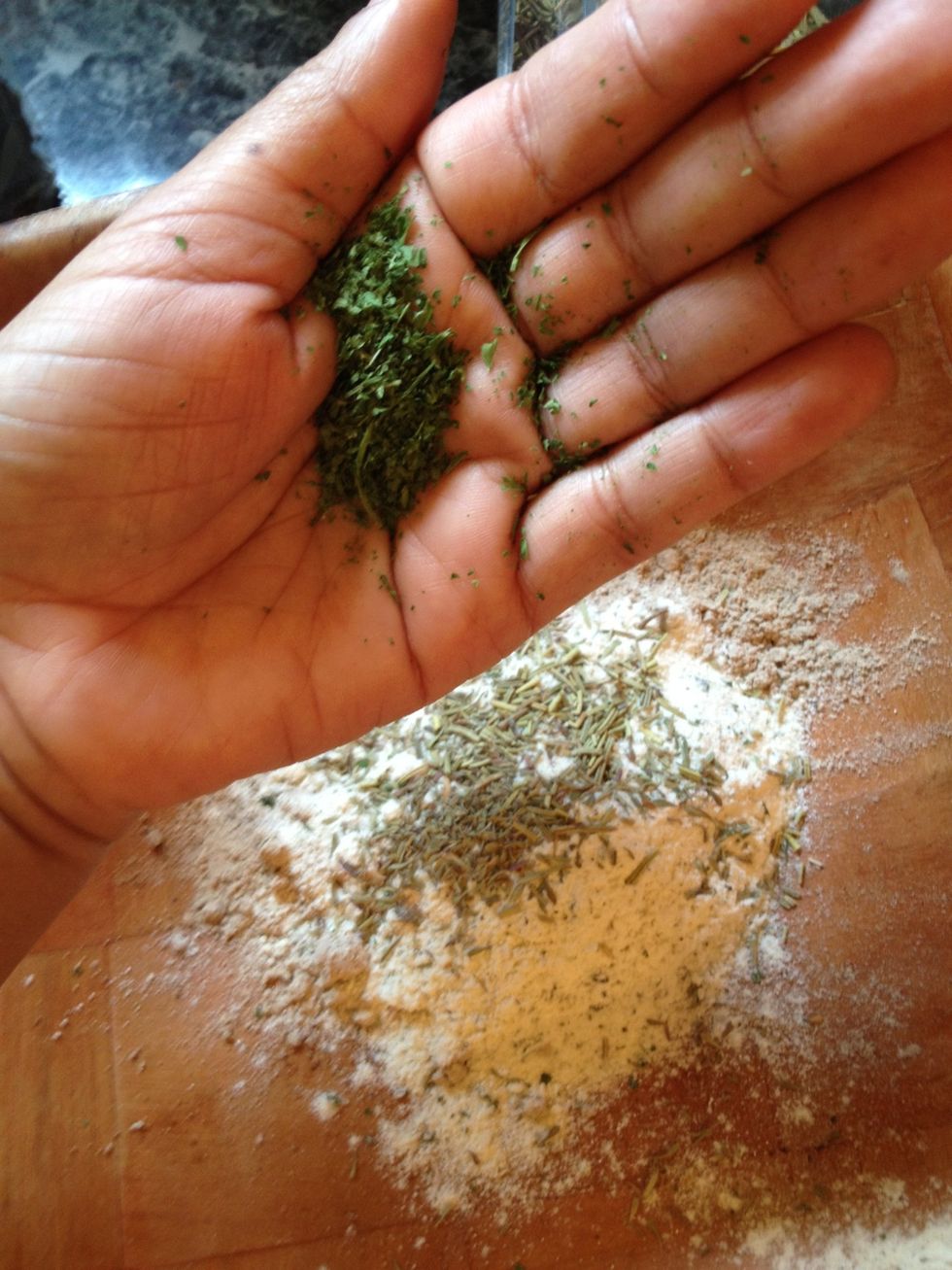 The parsley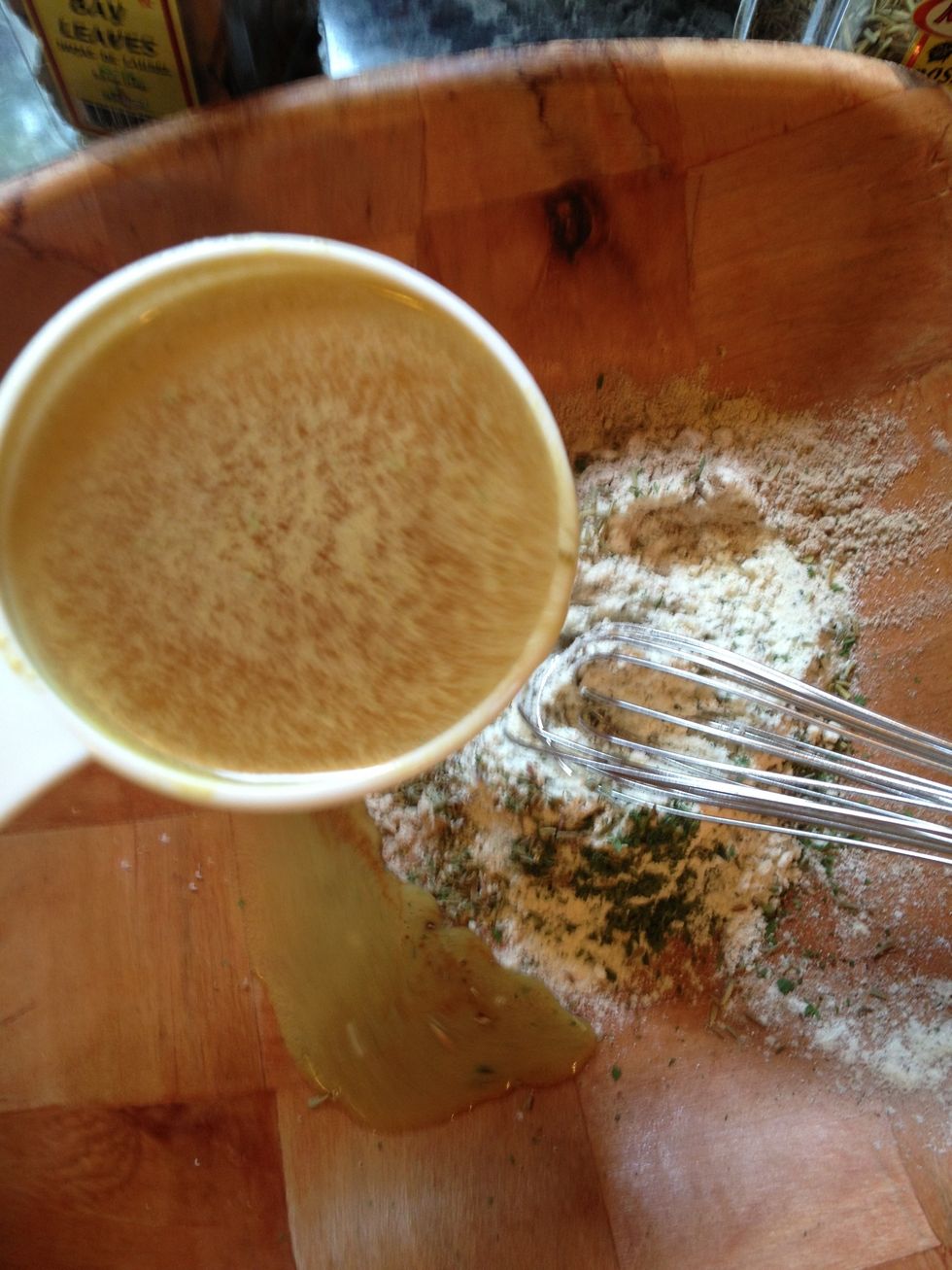 To this dry mixture lets add the beef broth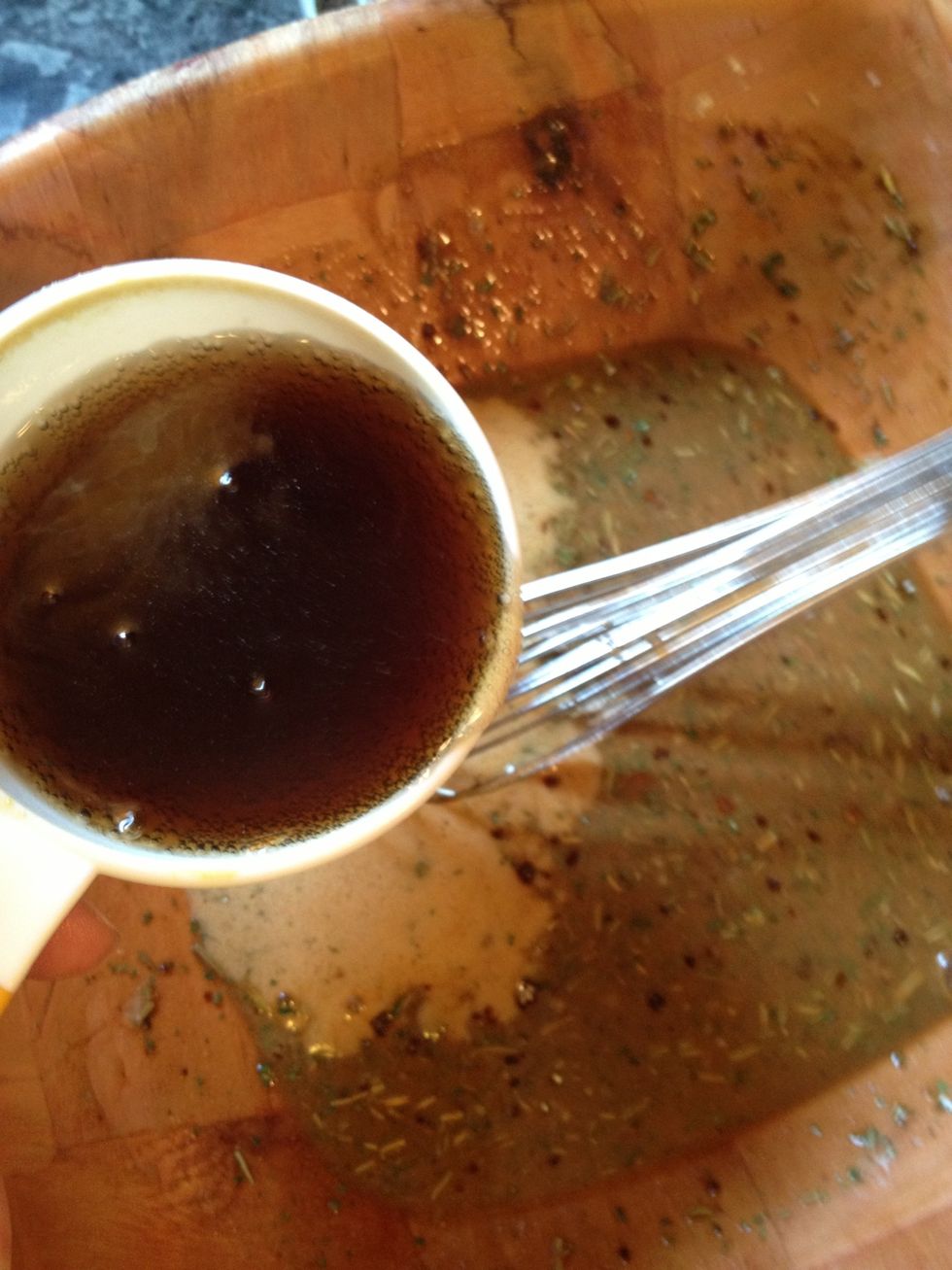 And the pepsi, yeah you heard right, PEPSI.!! I love me some Pepsi, if you don't like Pepsi use coke. Whisk the liquid to dissolve the mixes. If you like neither make it another 1/2 cup of beef broth.
Add the bay leaf to the mix and give it a whirl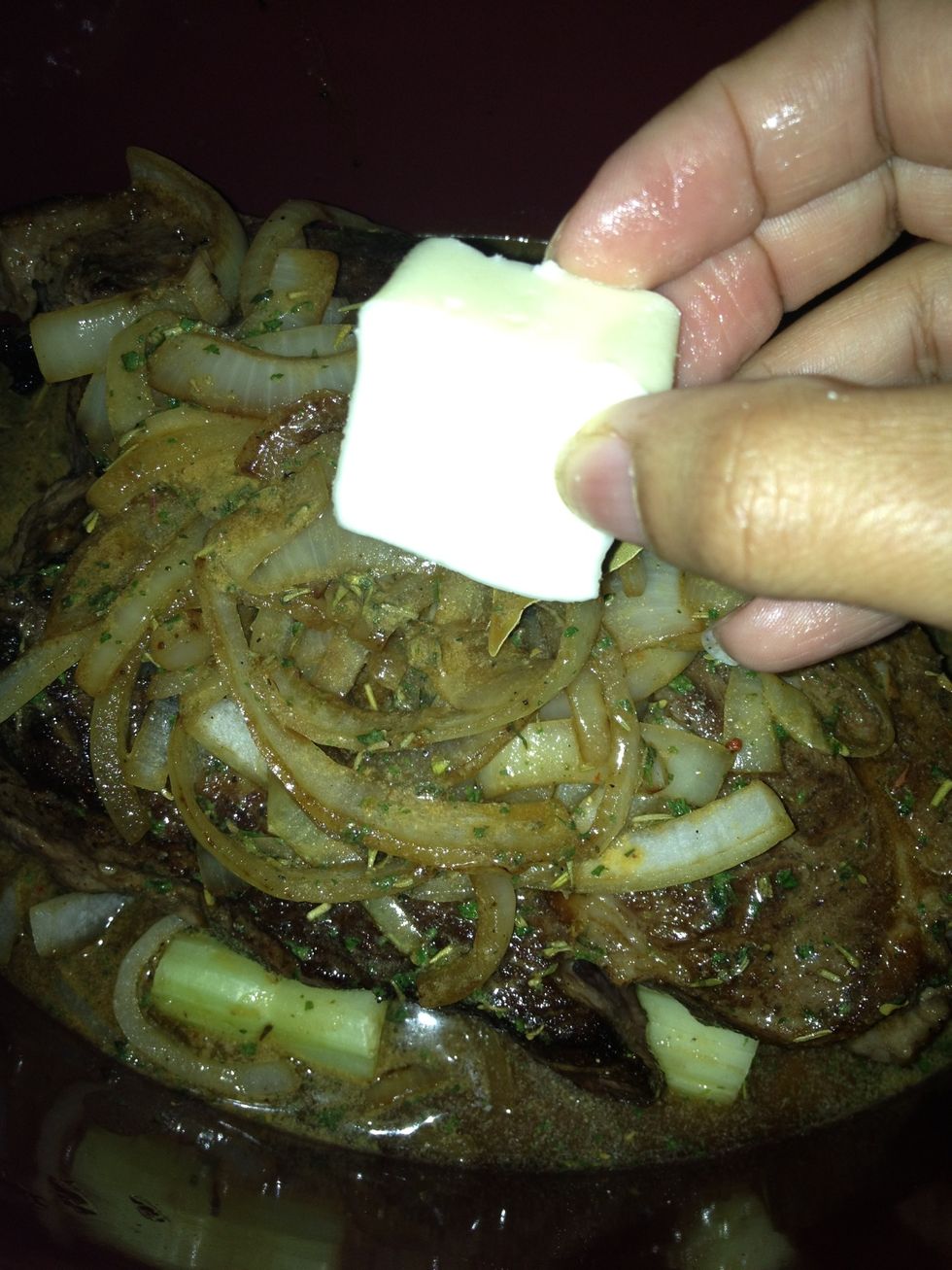 Let's add more flavor, add the last Tbs. of creamy butter to our roast.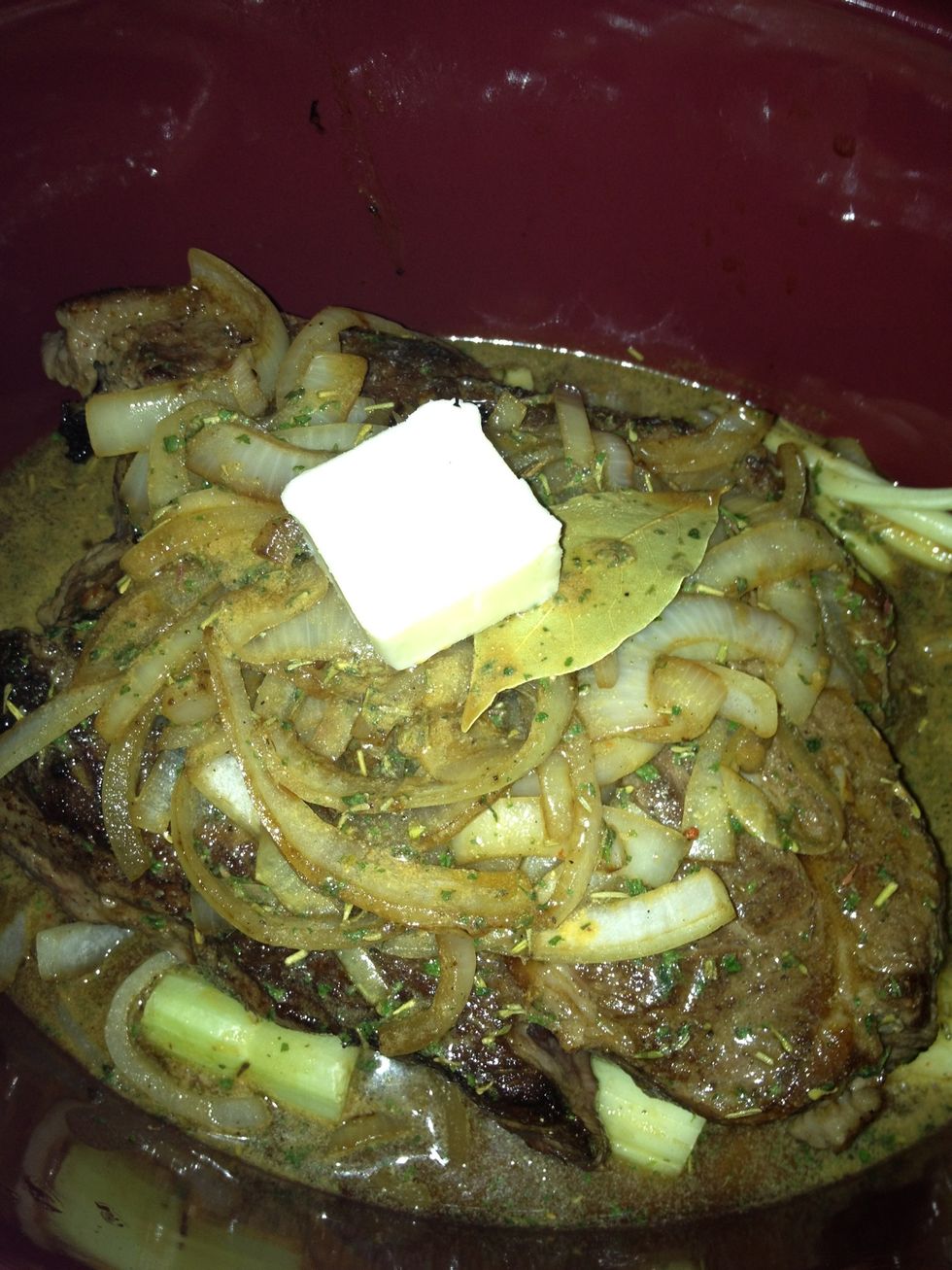 Wow... I'm all smiles.😁😁😁 I can not wait for dinner time. Woohooo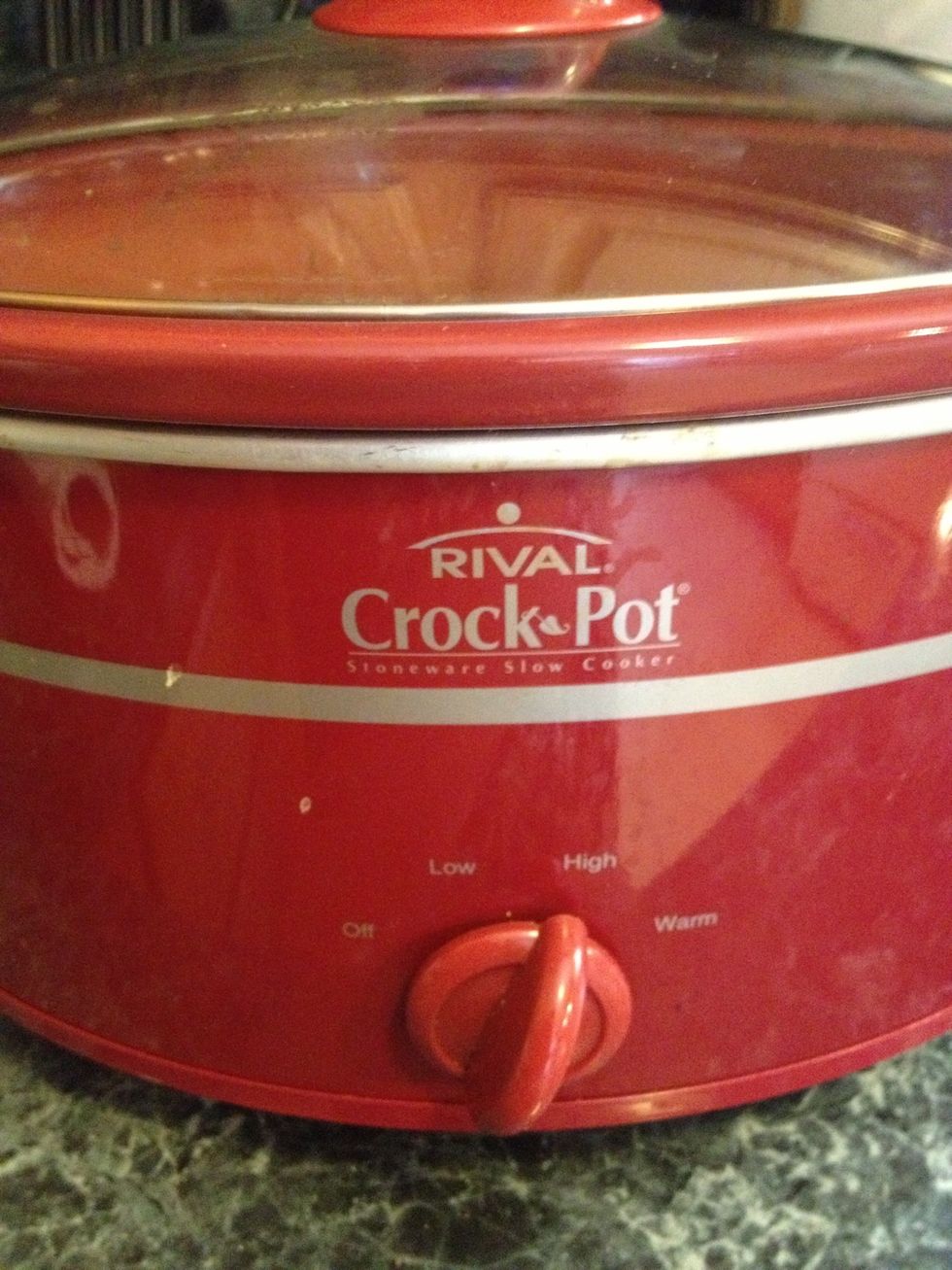 Let's put the roast on high for 4-5 hours or on low 6-7.
Now let's get ready to thicken our sauce. Remove the roast CAREFULLY. Put it in a plate, keep it warm please.😉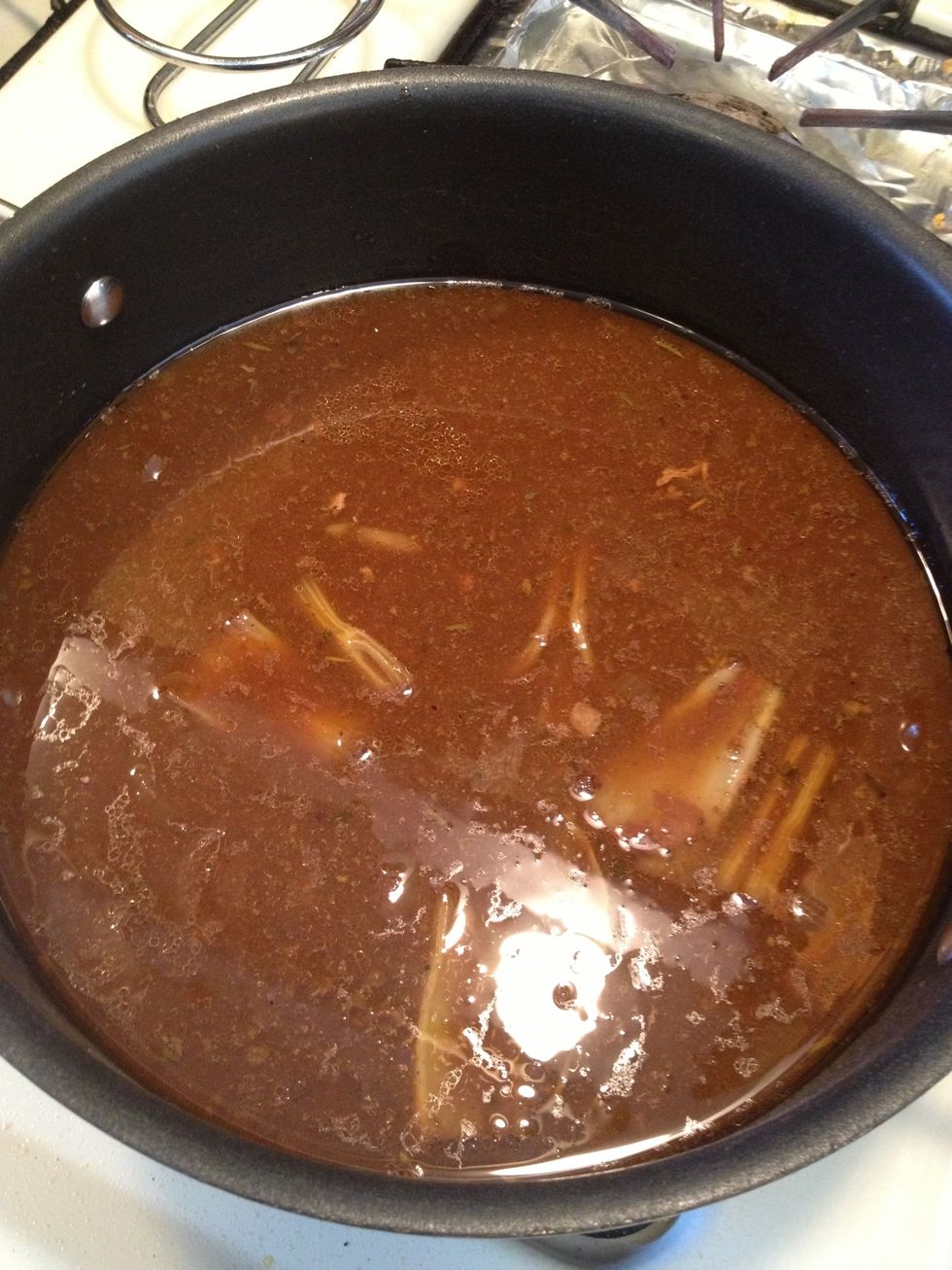 Take another pan, put it over the burners of the stove and let's add the juices from our slow cooker into it. Put the heat on medium.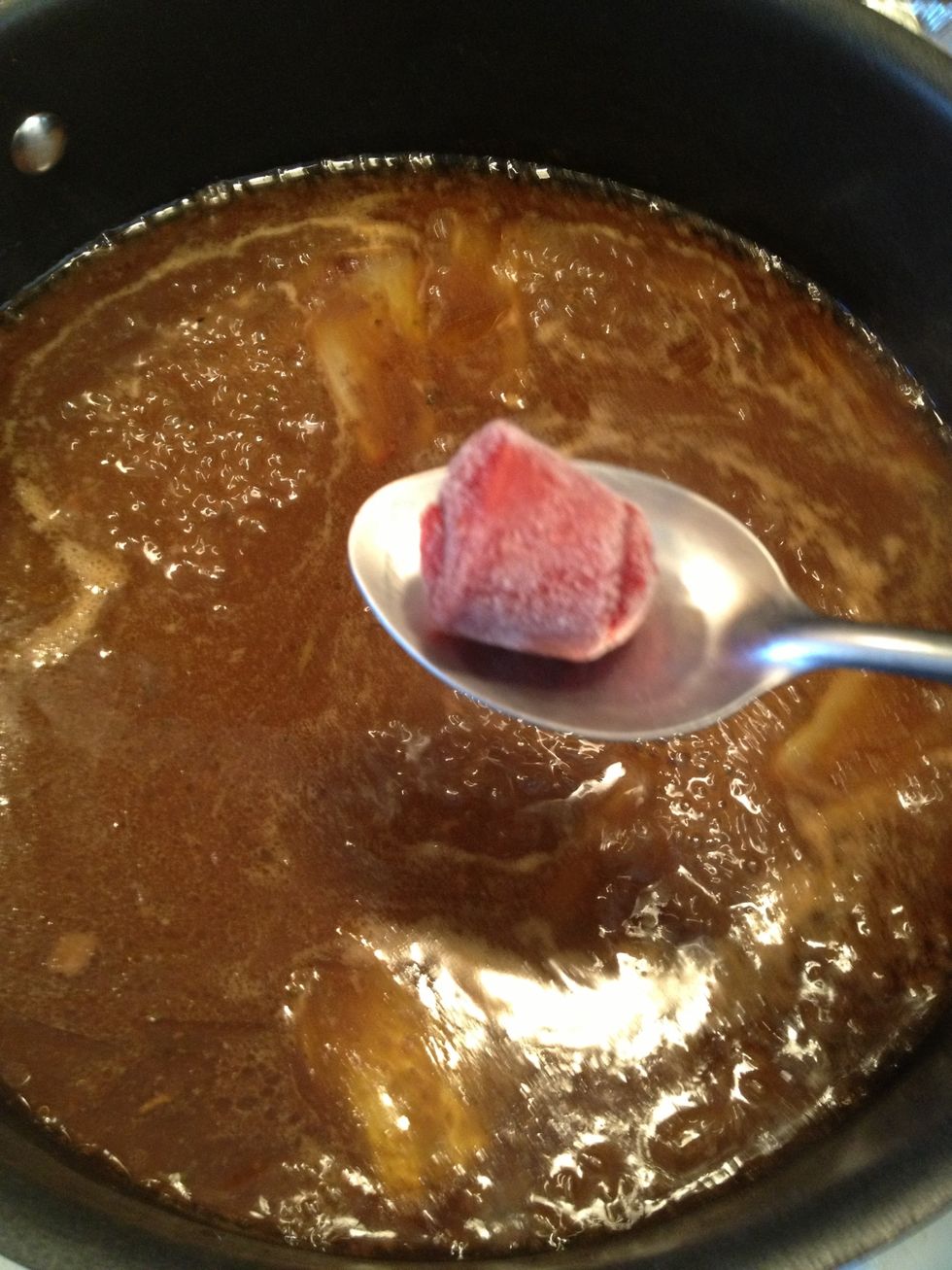 Add 1 Tbs if tomato paste to our simmering sauce.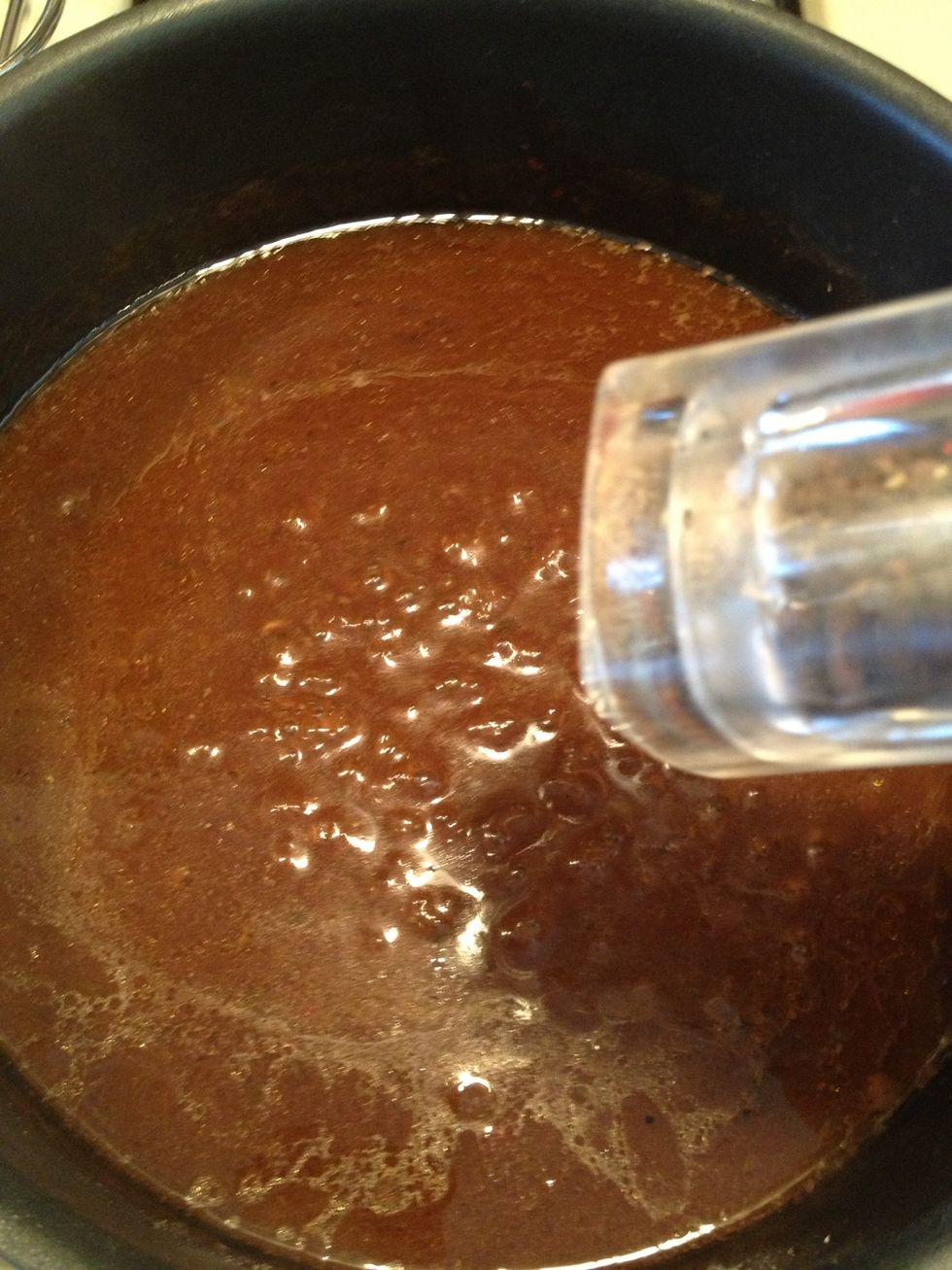 Let's add a crackling of black pepper.😅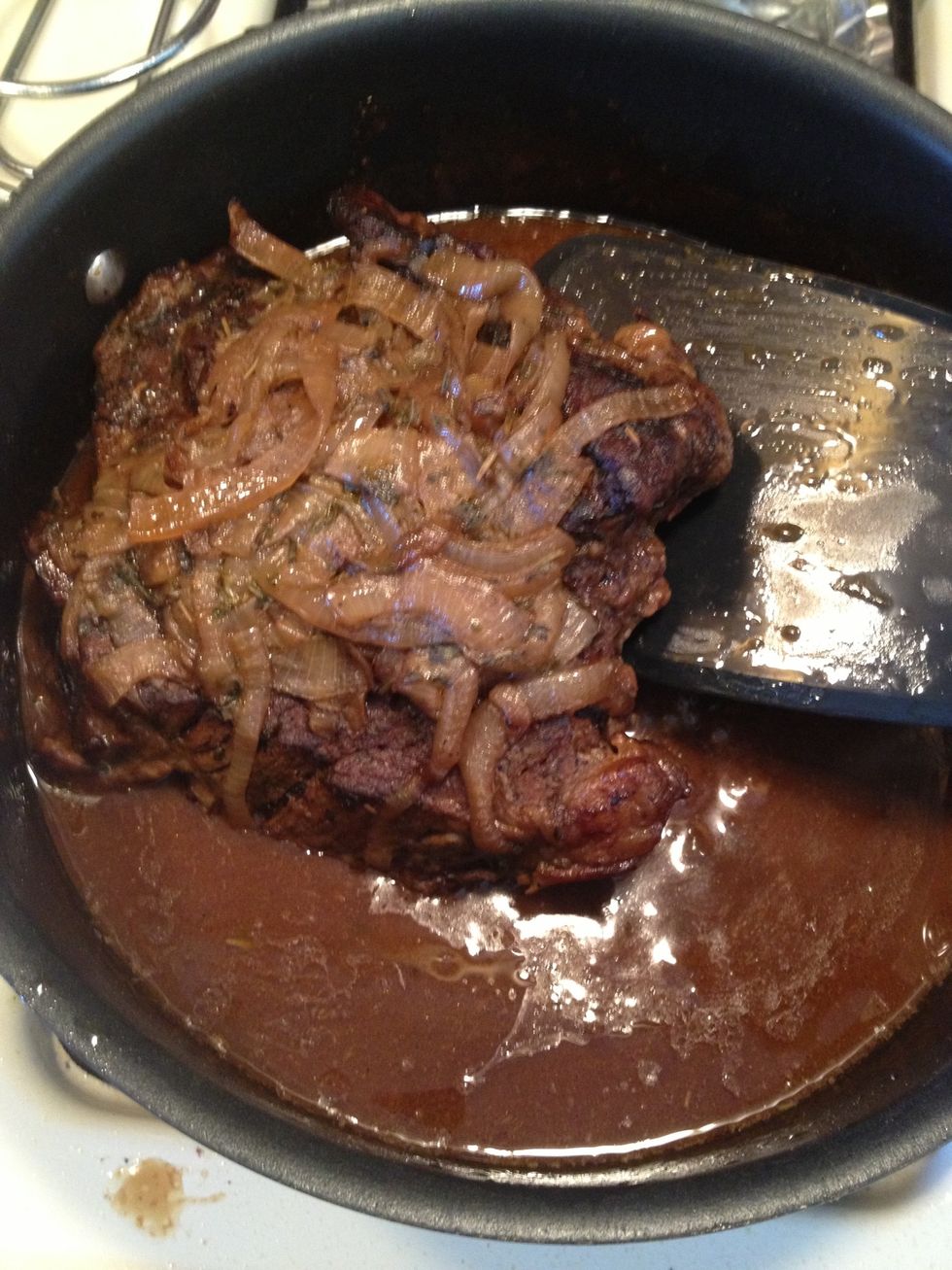 When the sauce has thickened, add the chuck roast back into the sauce and let it swim in this flavorful sauce.. Yayyy
Enjoy with mashed, roasted or boiled potatoes.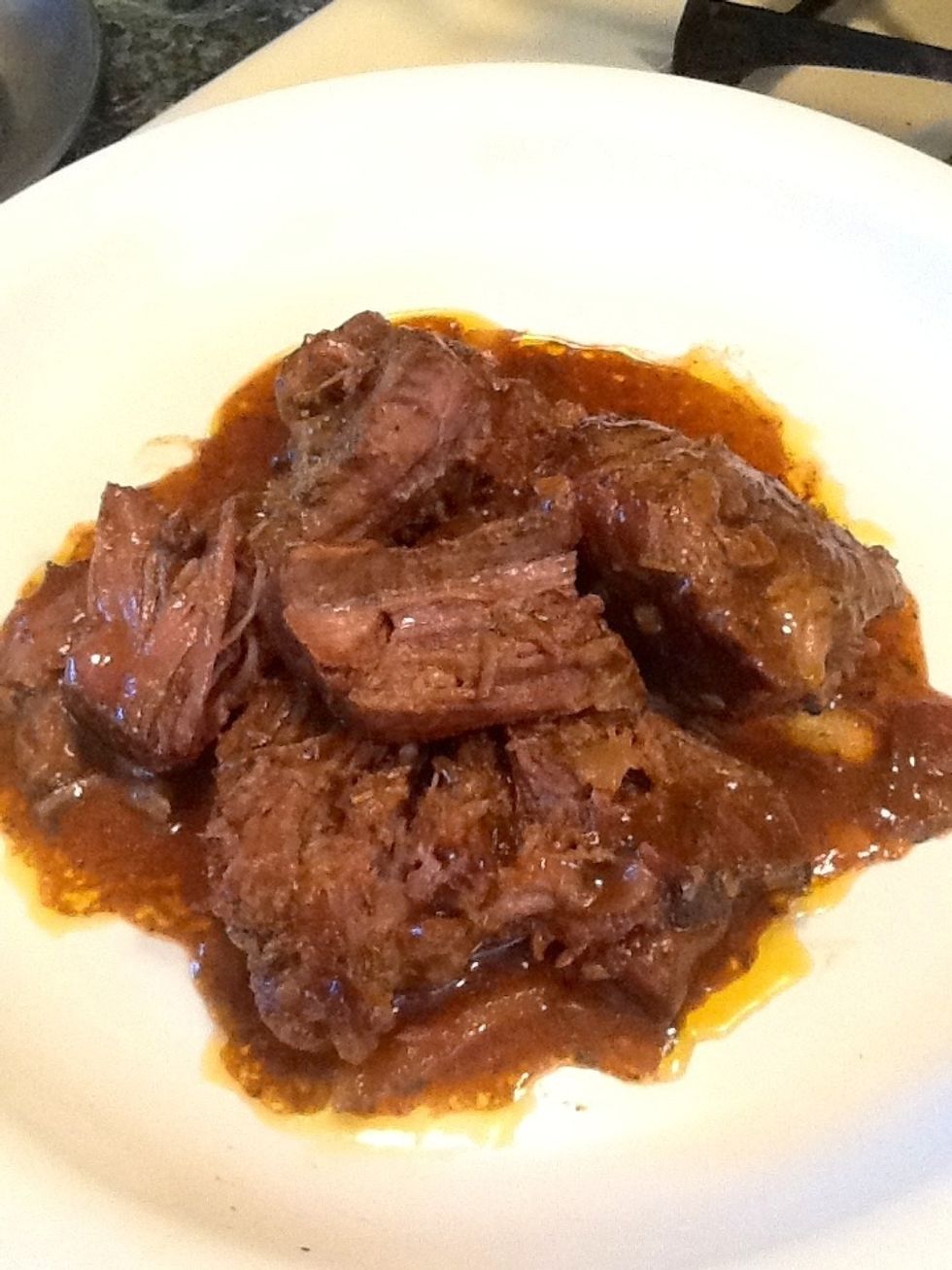 #feastyoureyes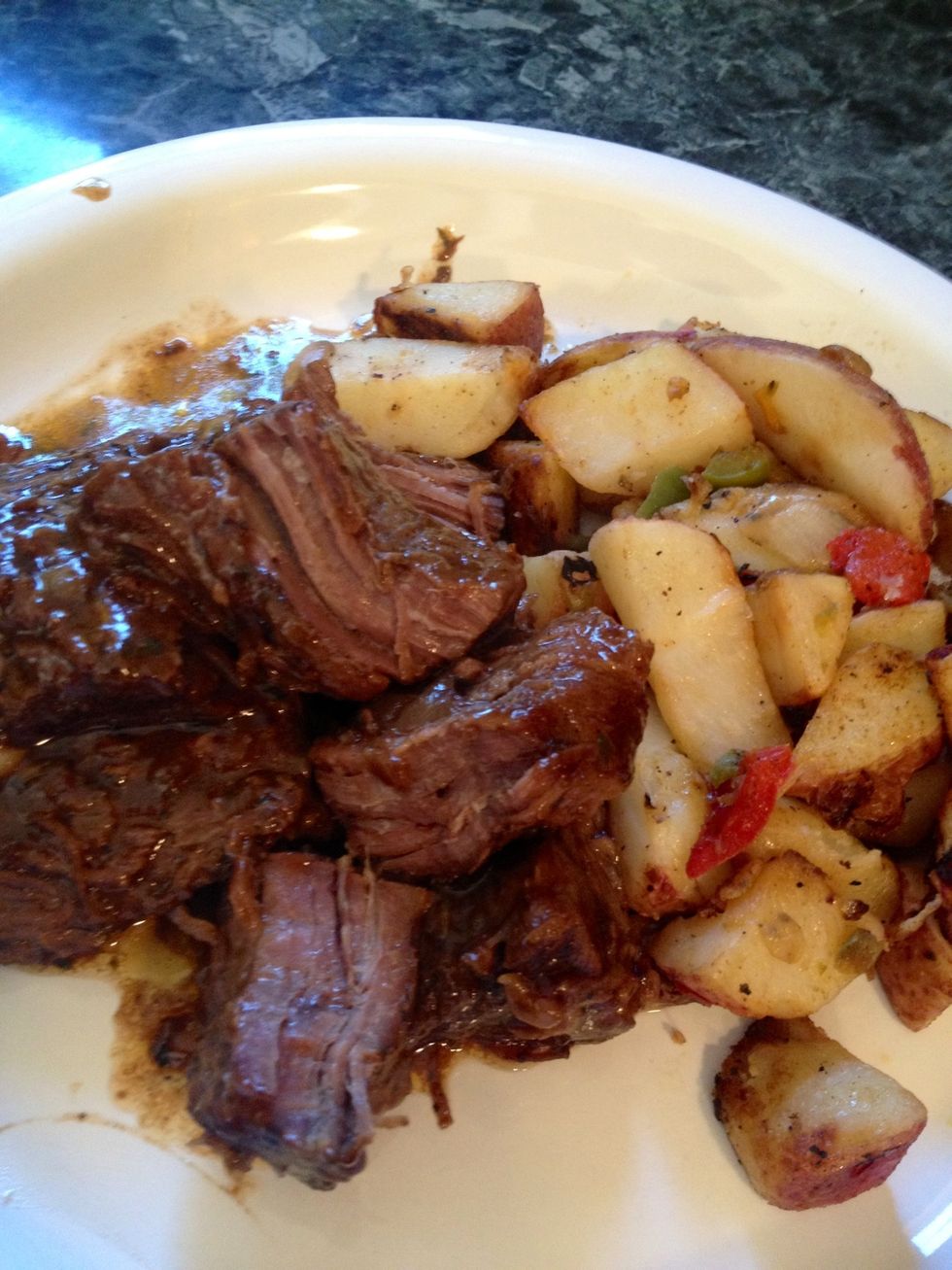 #FOODPORN
4-5lbs chuck roast
3.0 Cloves of garlic, sliced
2.0 Stalks of celery, cut Into chunks
2.0 Stalks Carrots chopped up(optional)
2.0Tbsp Butter
1.0 Envelope of dry brown gravy
1.0 Envelope of dry ranch dressing mix
1/2tsp Crushed dried thyme
1/2tsp Crushed dry rosemary
1/2tsp Dried parsley
1/2c Pepsi or coke
1/2c Beef broth
1.0 Bay leaf
1-3 Pickled peppers (optional)
1.0Tbsp Tomato paste
pepper