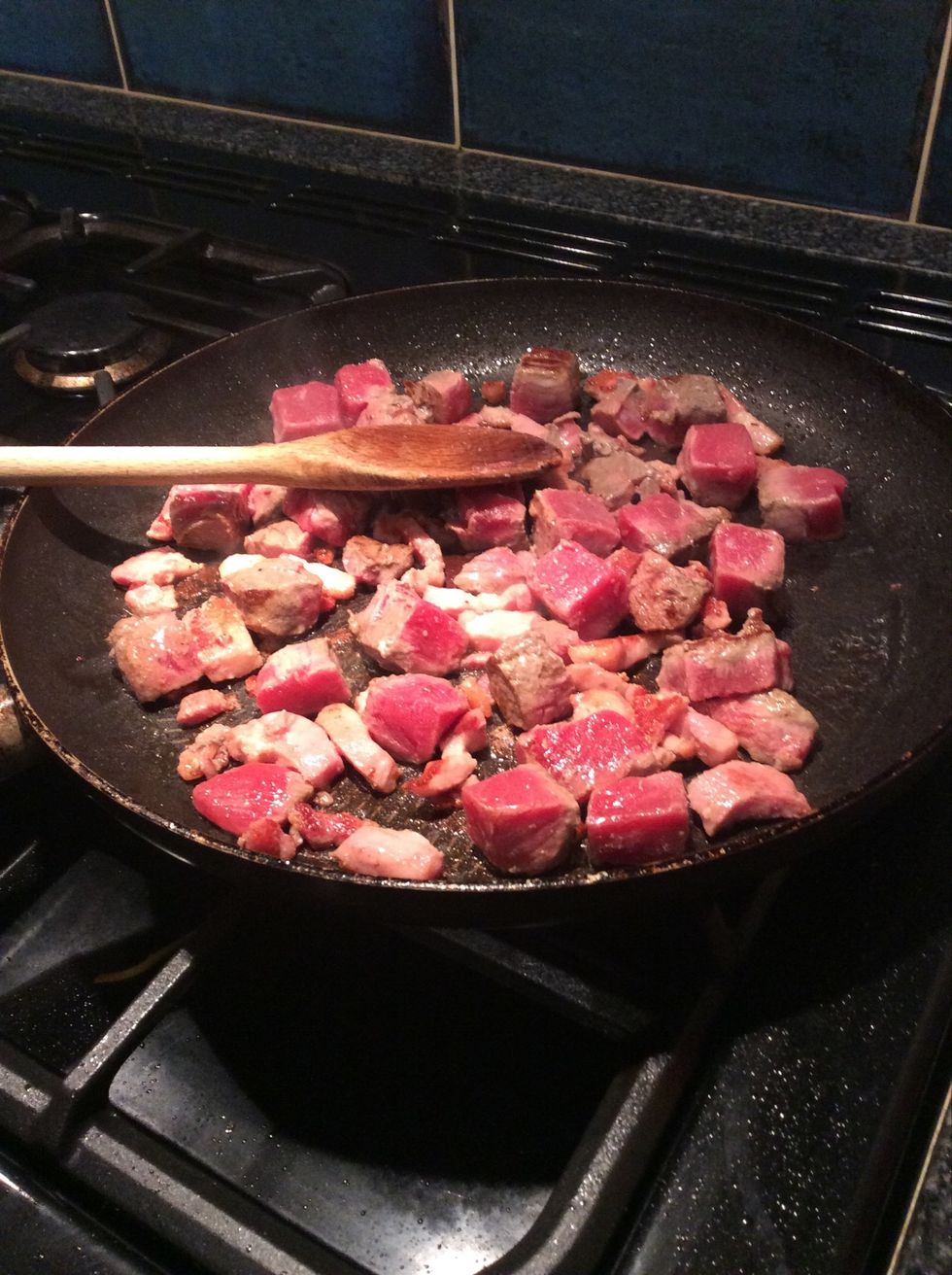 Place your bacon and your beef into a pan and cook them till they are brown all over.
Cut up your carrots into bite sized chunks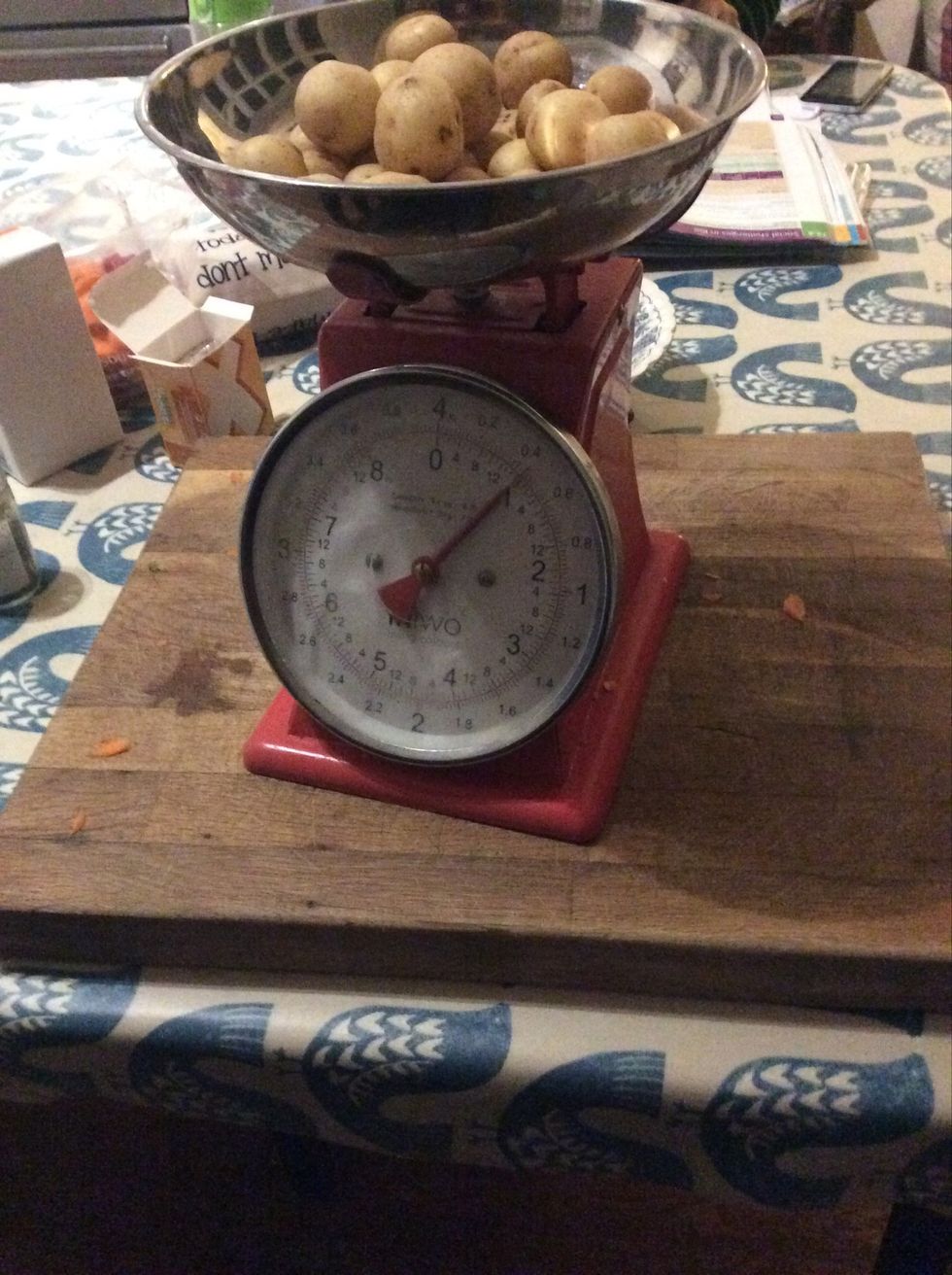 Weigh out 1pound of small new potatoes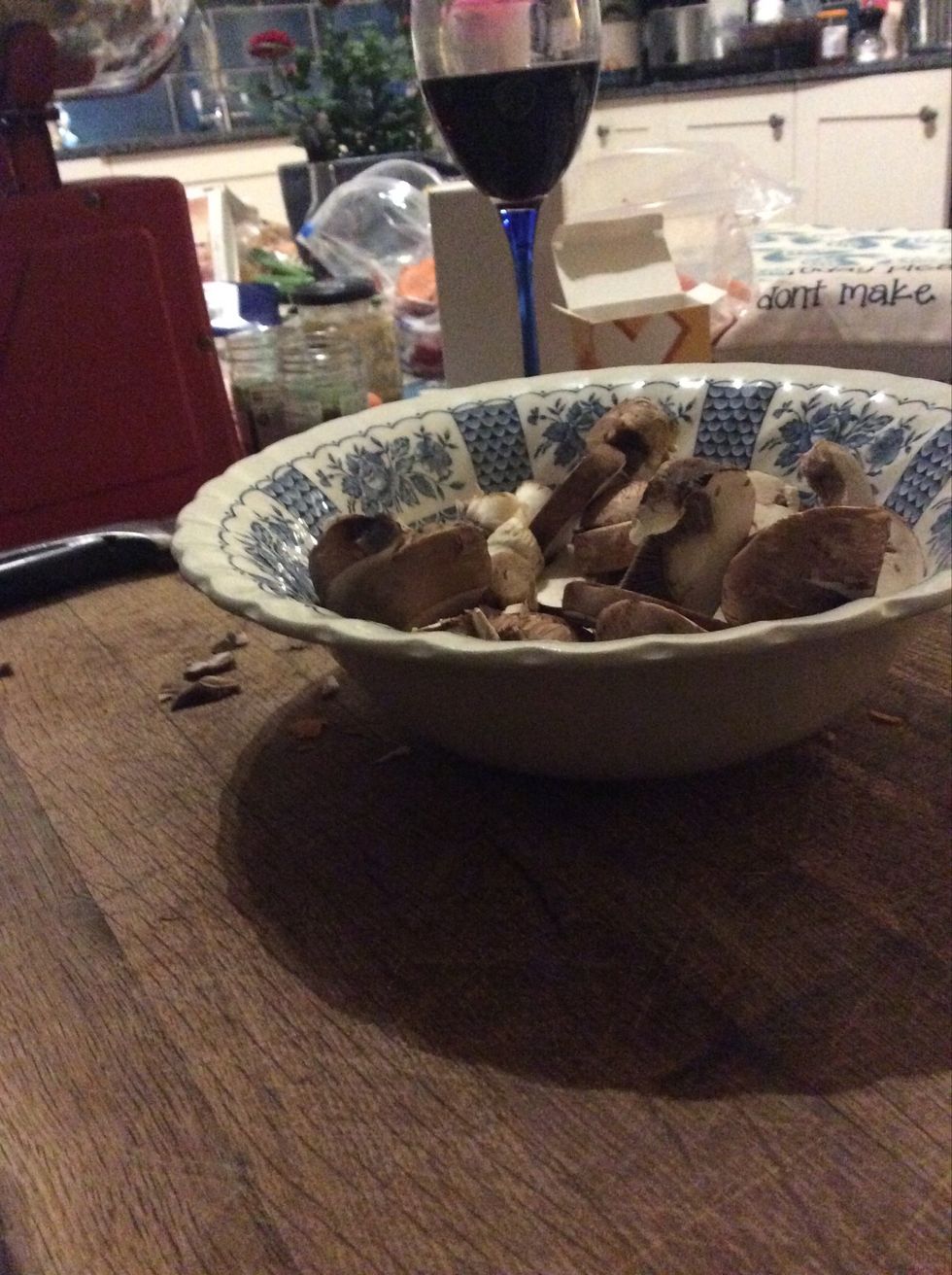 Cut up your mushrooms into slices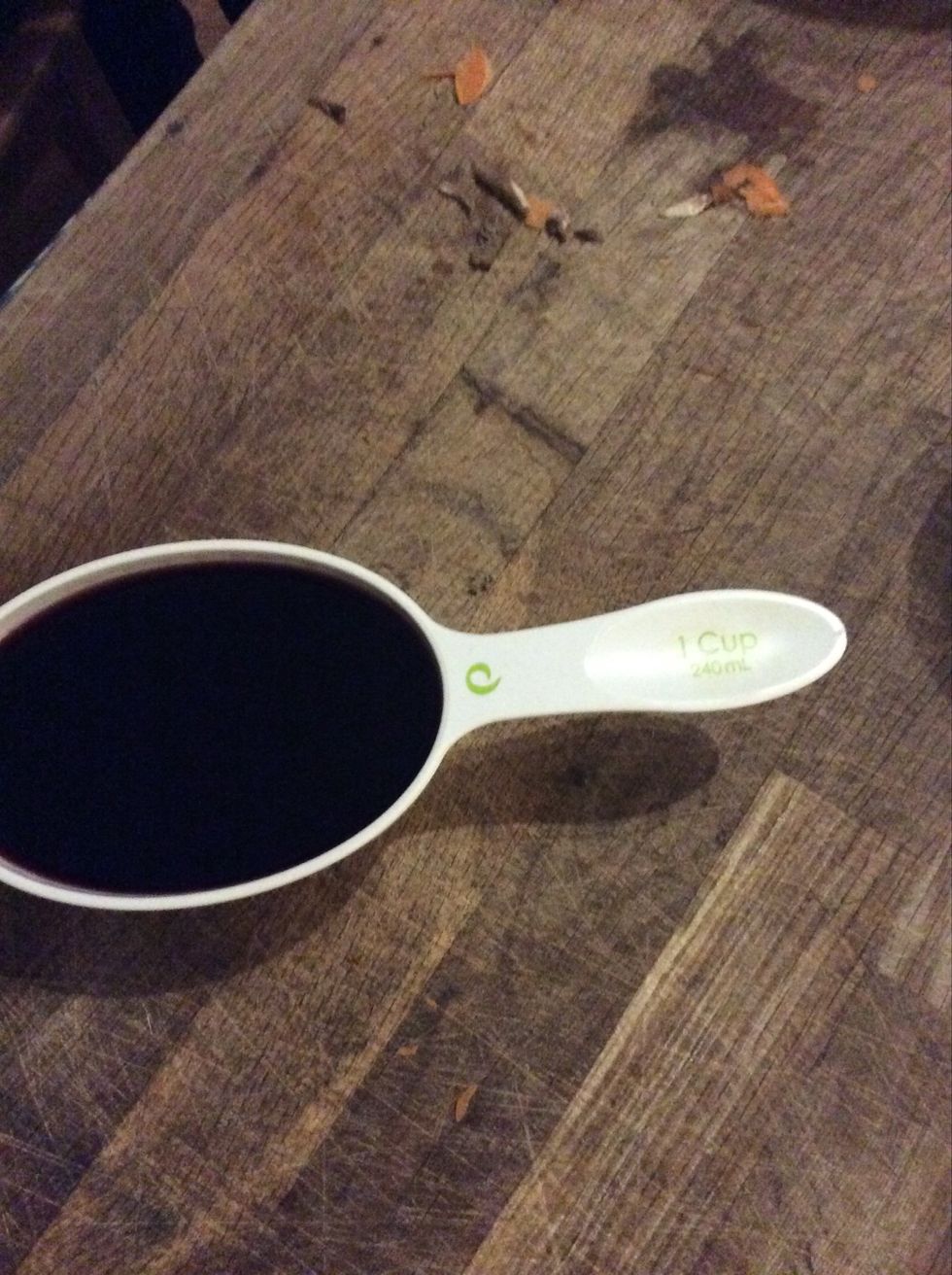 Pour out 1 cup of red wine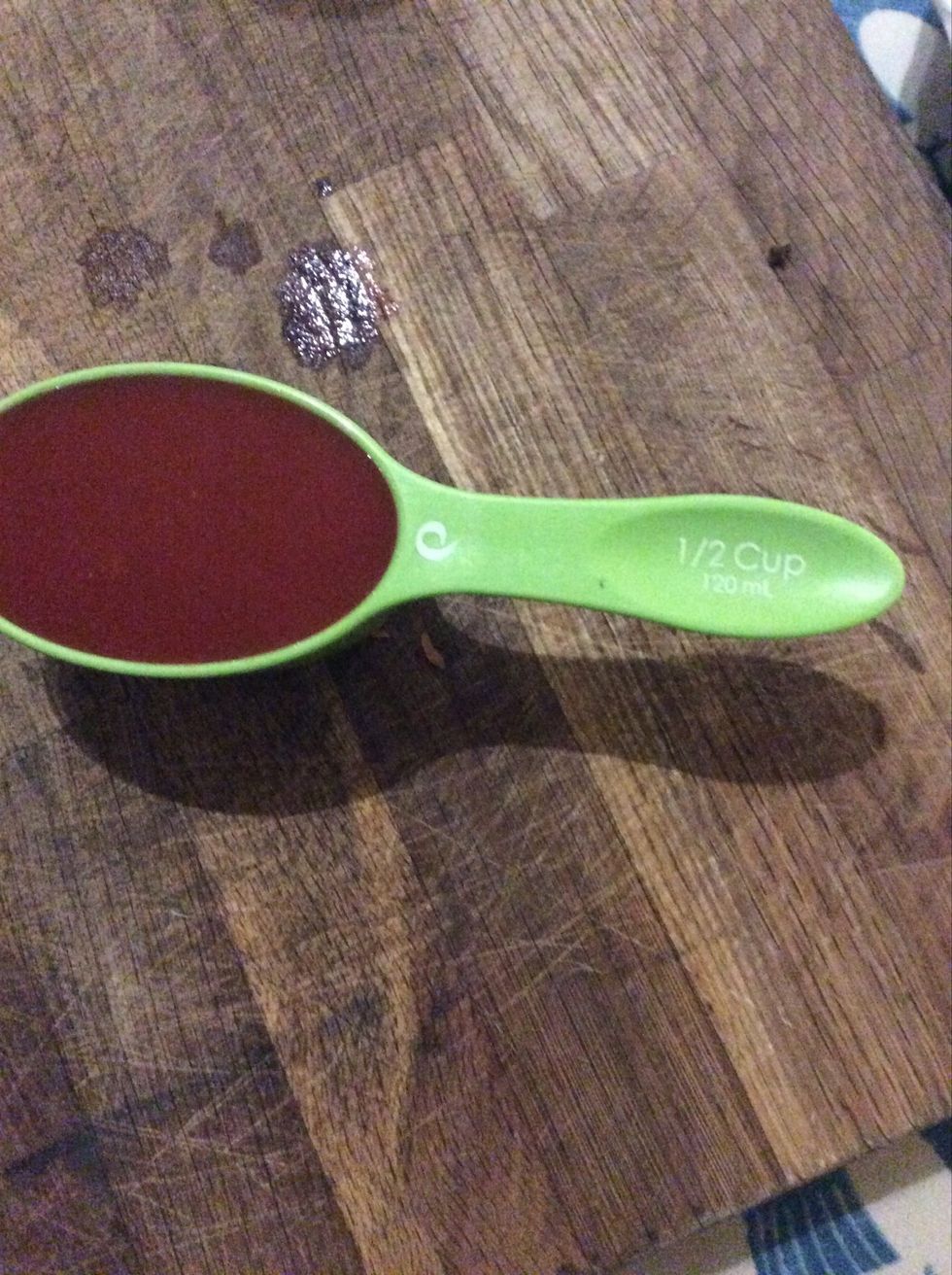 Pour out 1/2 a cup of passata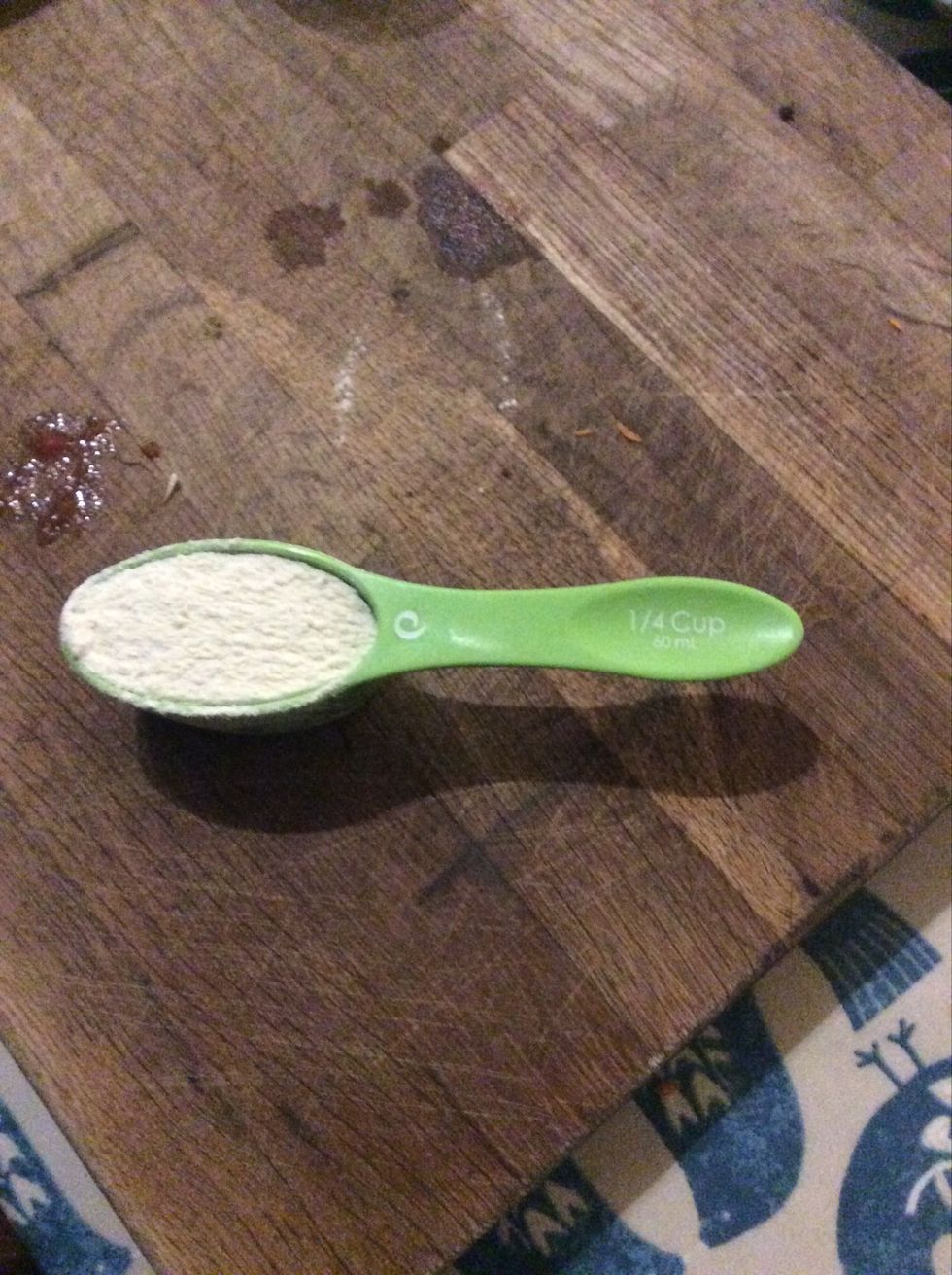 Pour out 1/4 of a cup of flour
Then 1/4 cup of soy sauce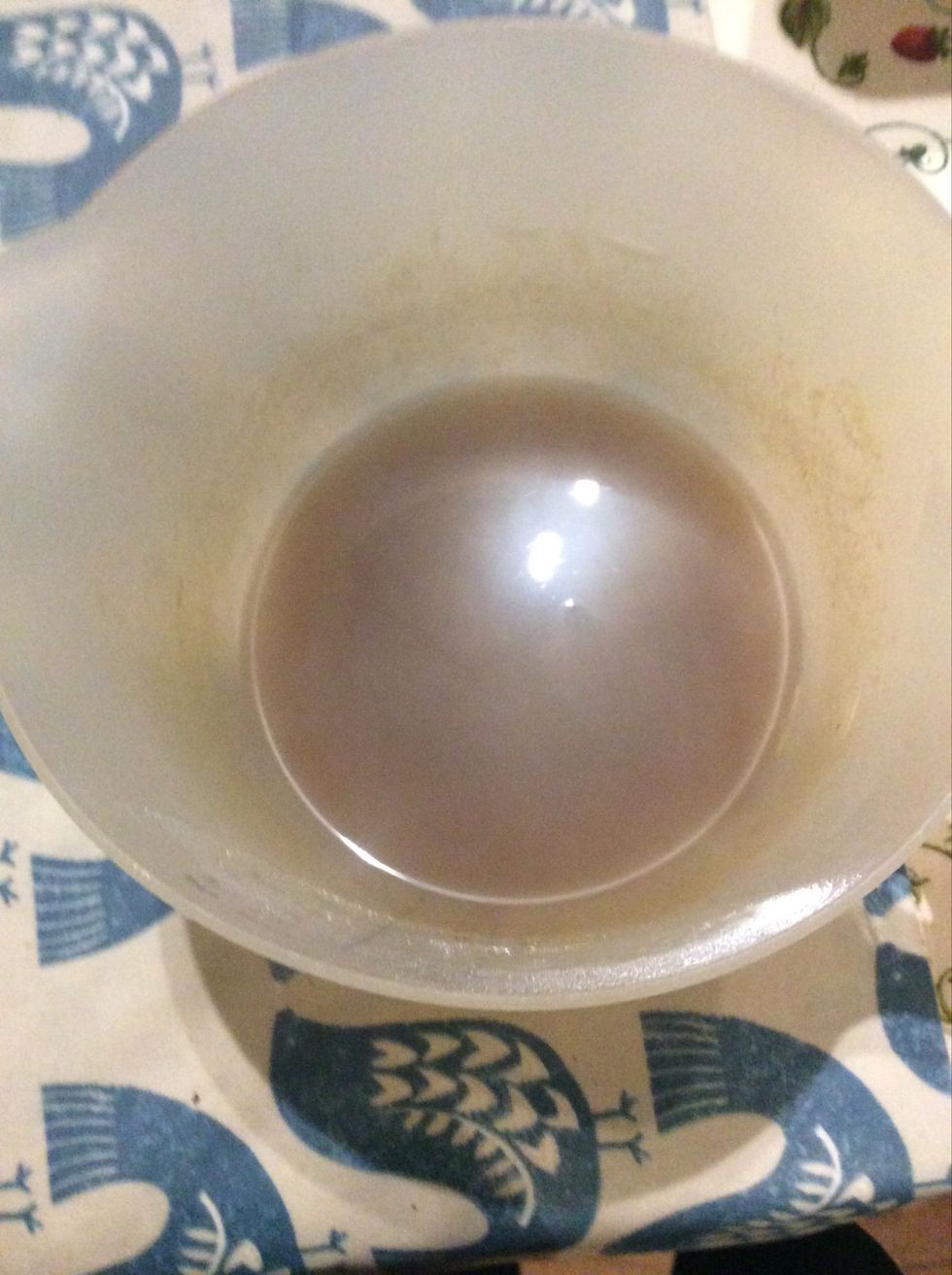 Then 2 cups of chicken stock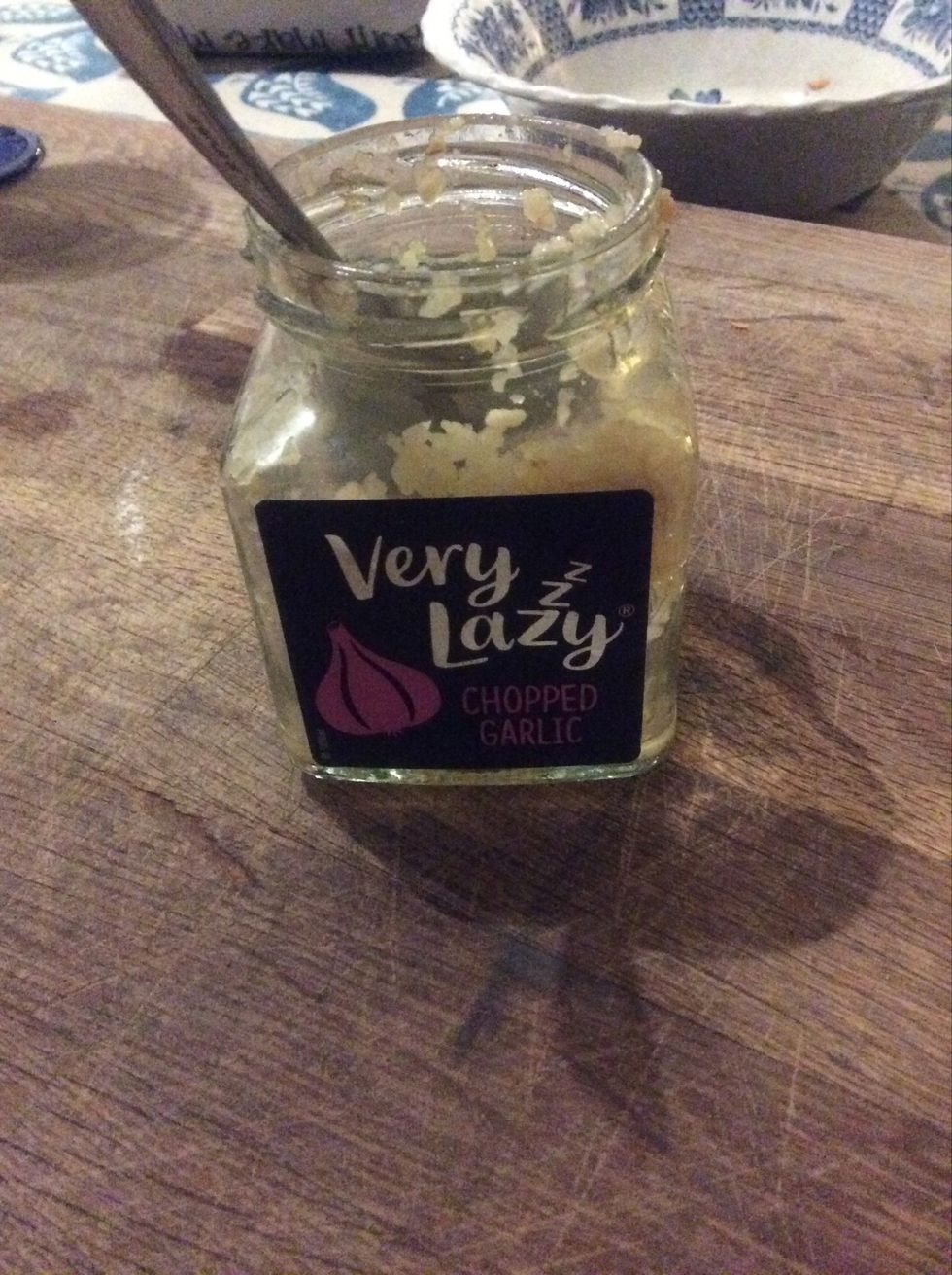 Add three cloves of garlic or 2 teaspoons of easy garlic
Add 2 teaspoons of thyme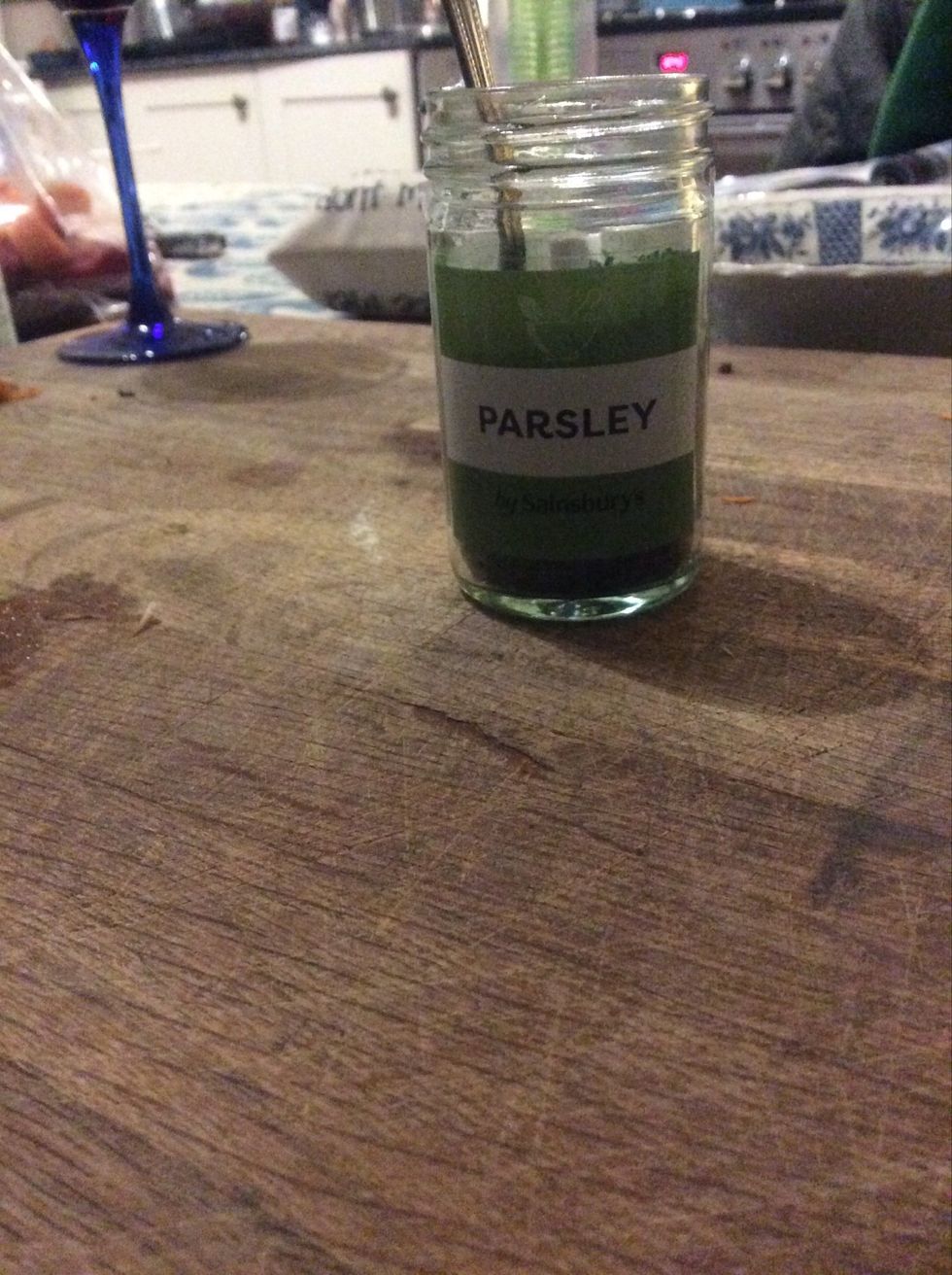 Add 2 teaspoons of parsley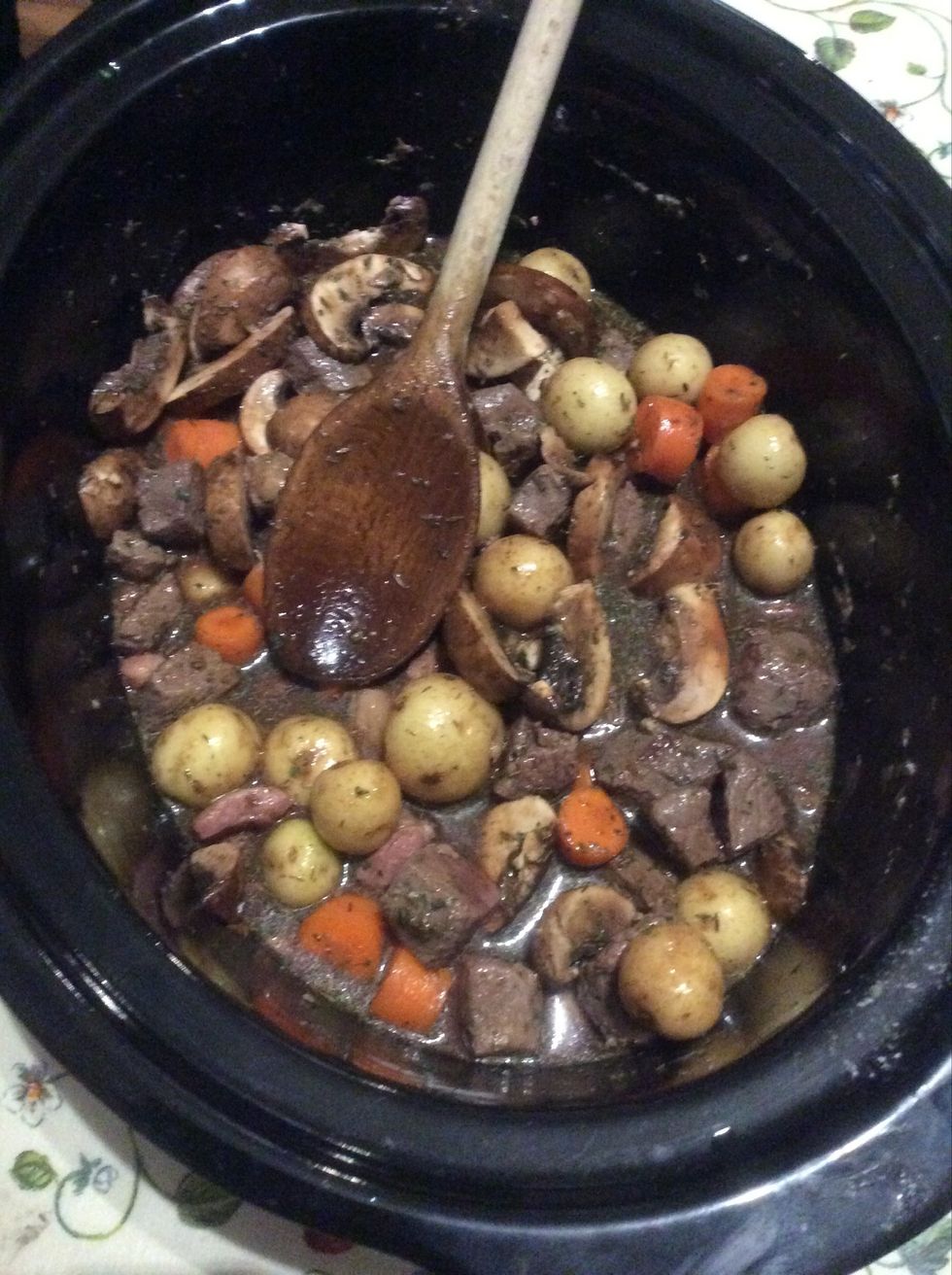 Mix it all together in your crock pot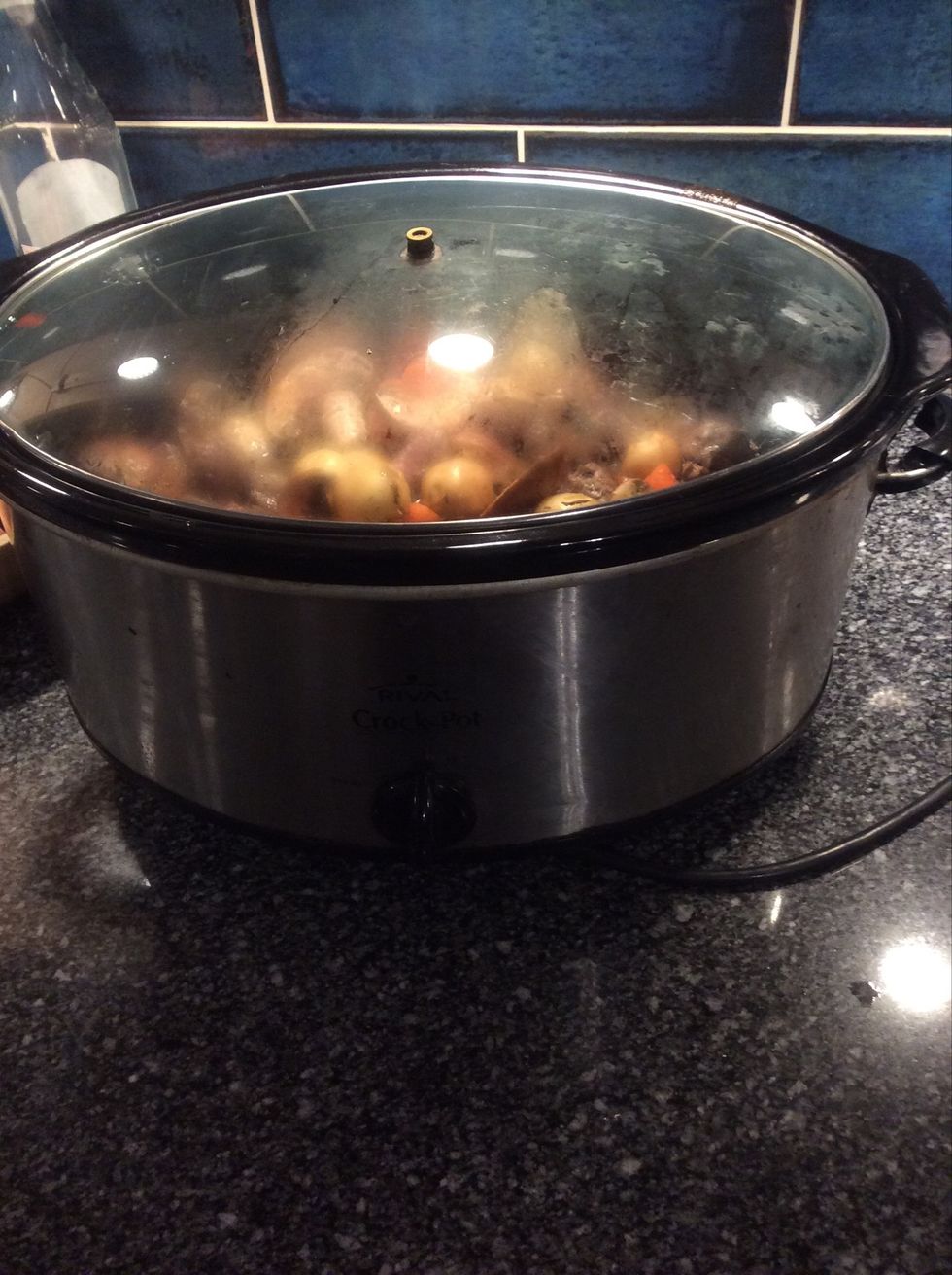 Cook it for 8 hours on low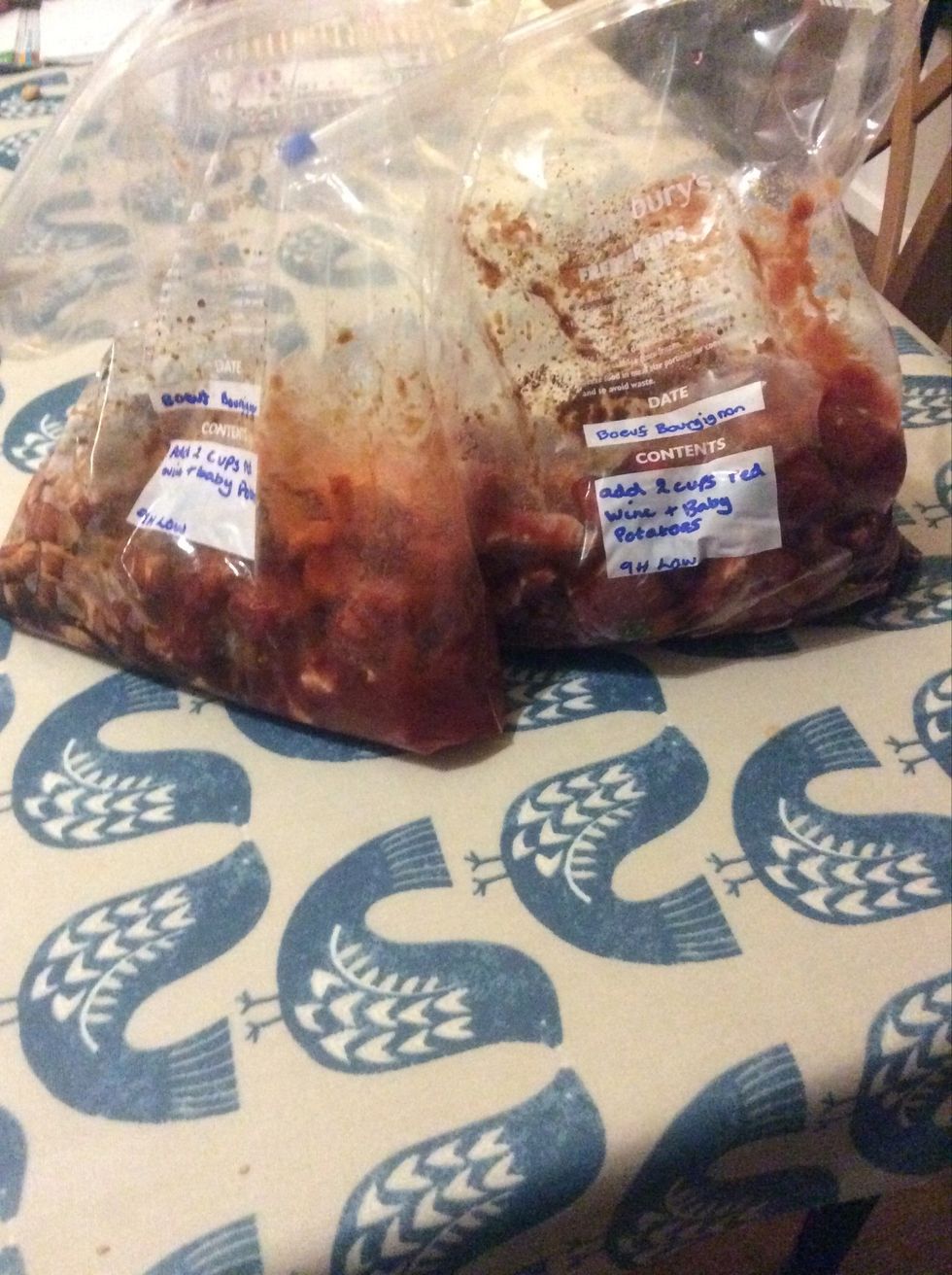 I made 2 freezer bags full of the mix. If you want to do this, follow the previous instructions but don't add the potatoes or the wine. You add those in when you come to cook the meal.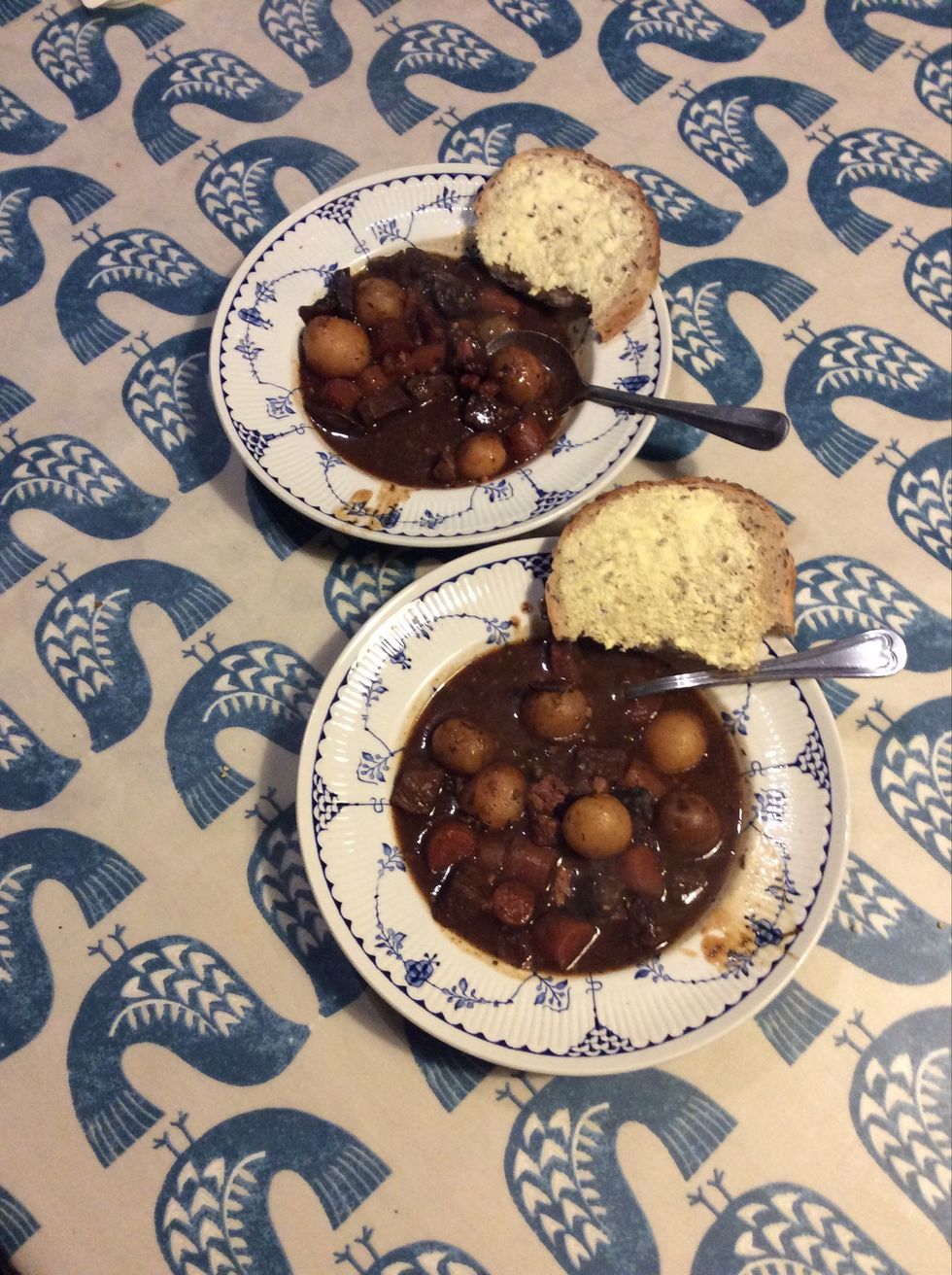 This is also good with a piece of buttered bread 😋
The creator of this guide has not included ingredients