A childhood favorite of mine! It's basically half pizza half open faced grilled sandwich.
59
As a child, I grew up believing if I ever had the choice, I would live on only pizza forever.
If the ninja turtles did it, so could I! You can tell I'm a 90s child 😉
So often in middle class homes where both parents work, a quick fix had to be used. Remove the process of making the bread and you save a considerable amount of time! On to the recipe...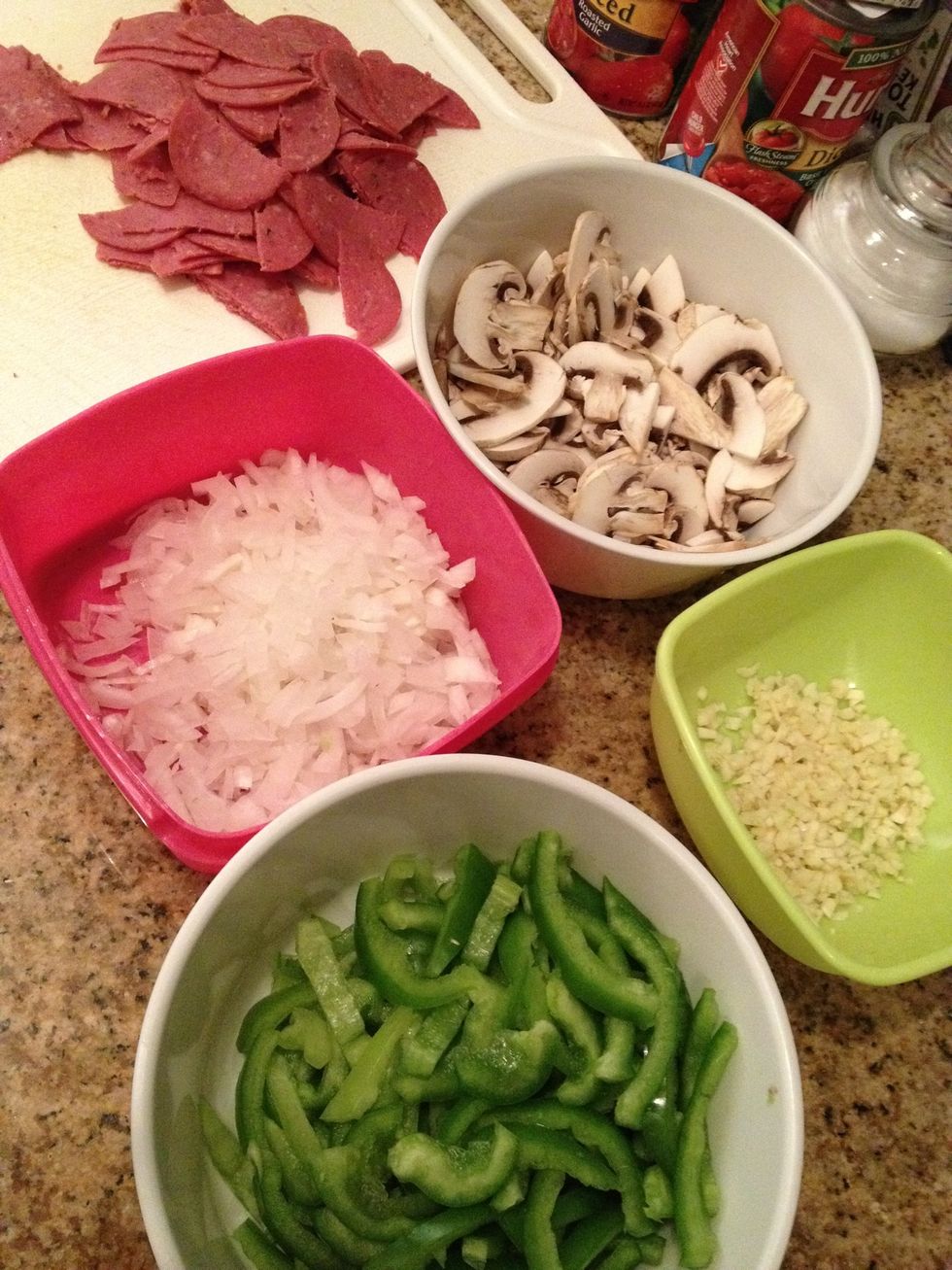 Chop up the veggies and toppings. The onion and the garlic are for the sauce, the rest are toppings. Add or substitute your favorite toppings as you wish.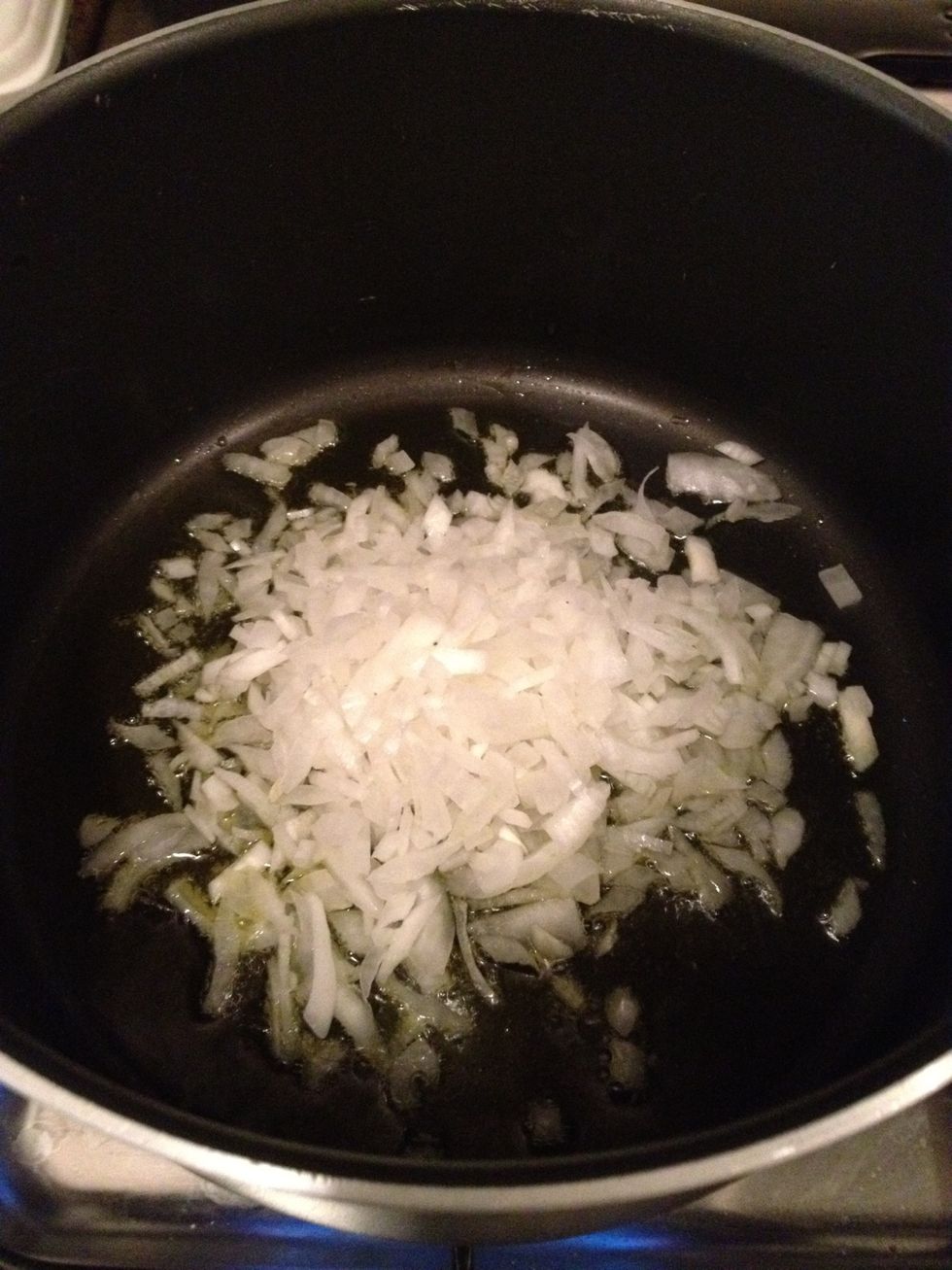 The sauce recipe is inspired by Chef John's recipe from FoodWishes.com. Add the olive oil on a medium heat and fry the onions.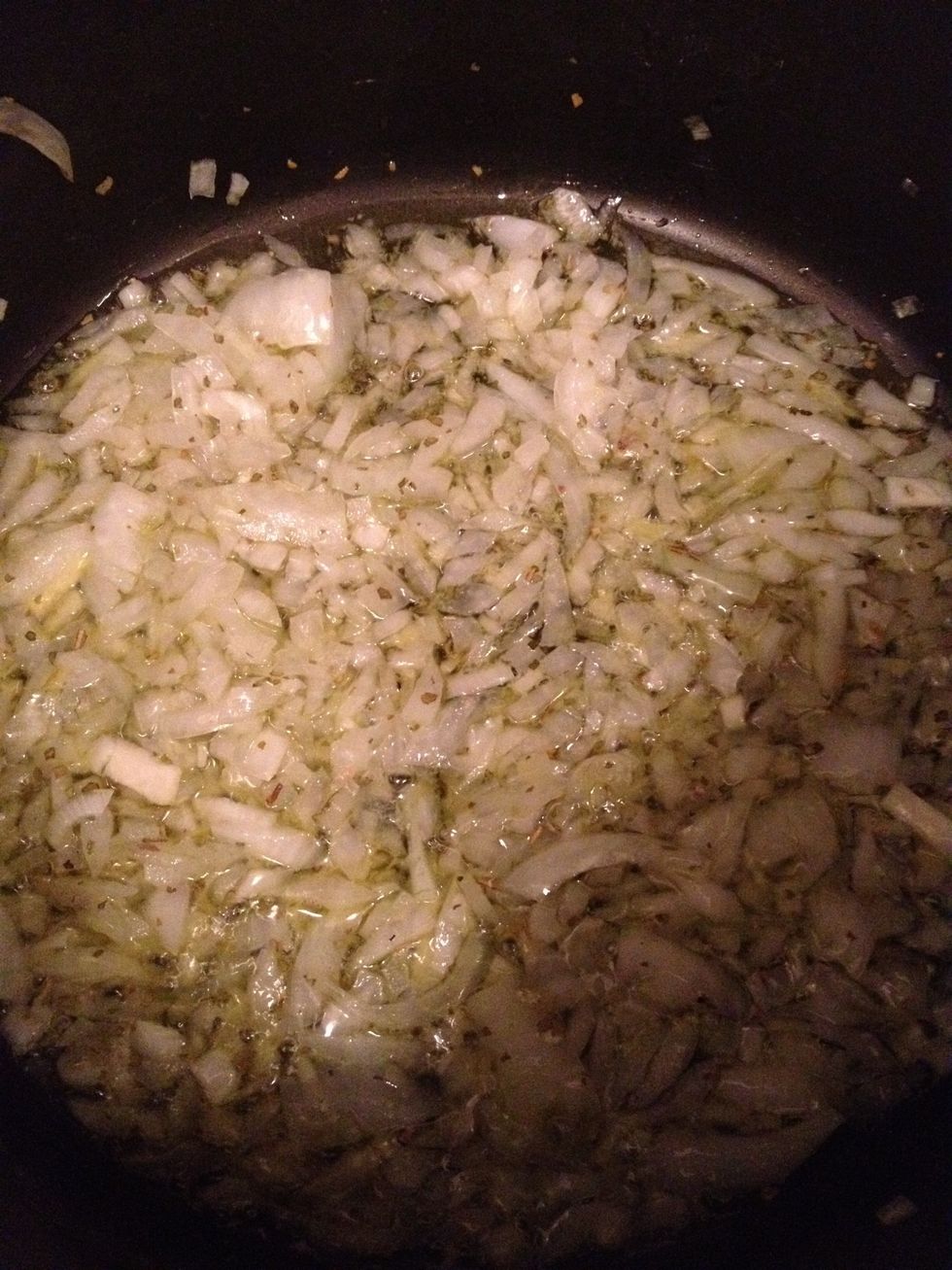 When the onions are translucent, lower the heat to low and add the bay leaf.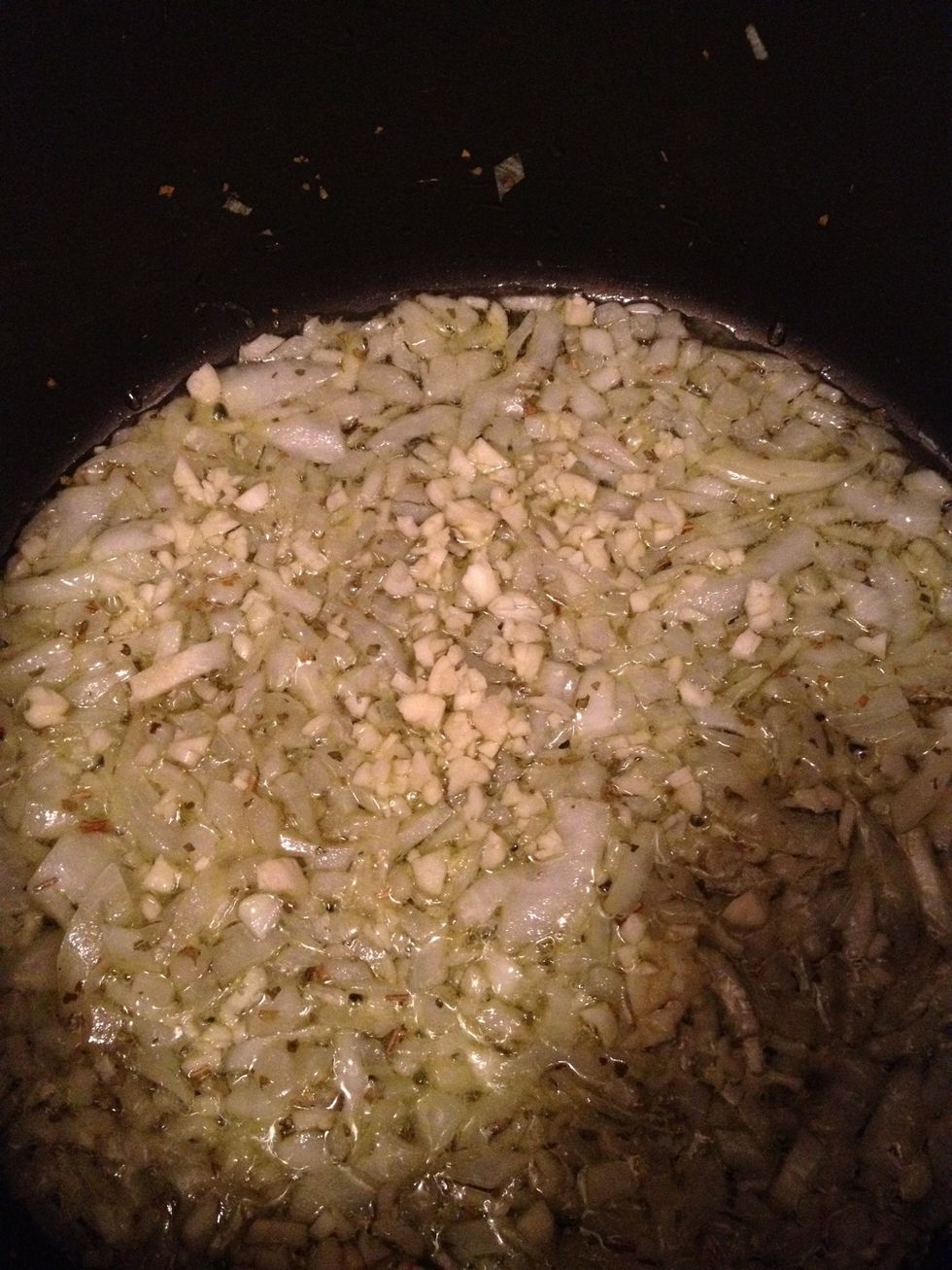 Stir and add the garlic.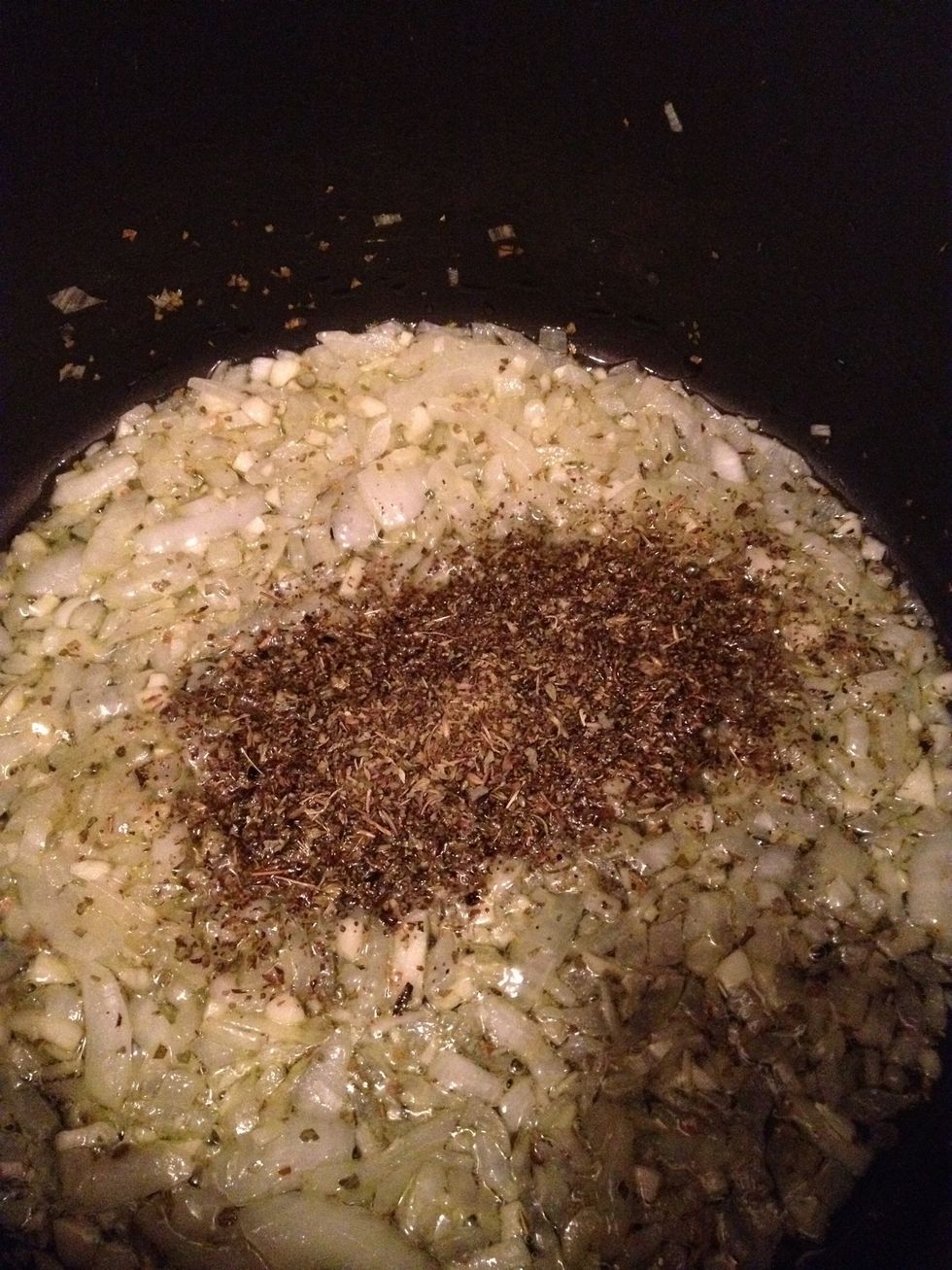 Once the aroma of the garlic is released, add the Basel and oregano. Yes the amount of oregano is correct! You need LOTS!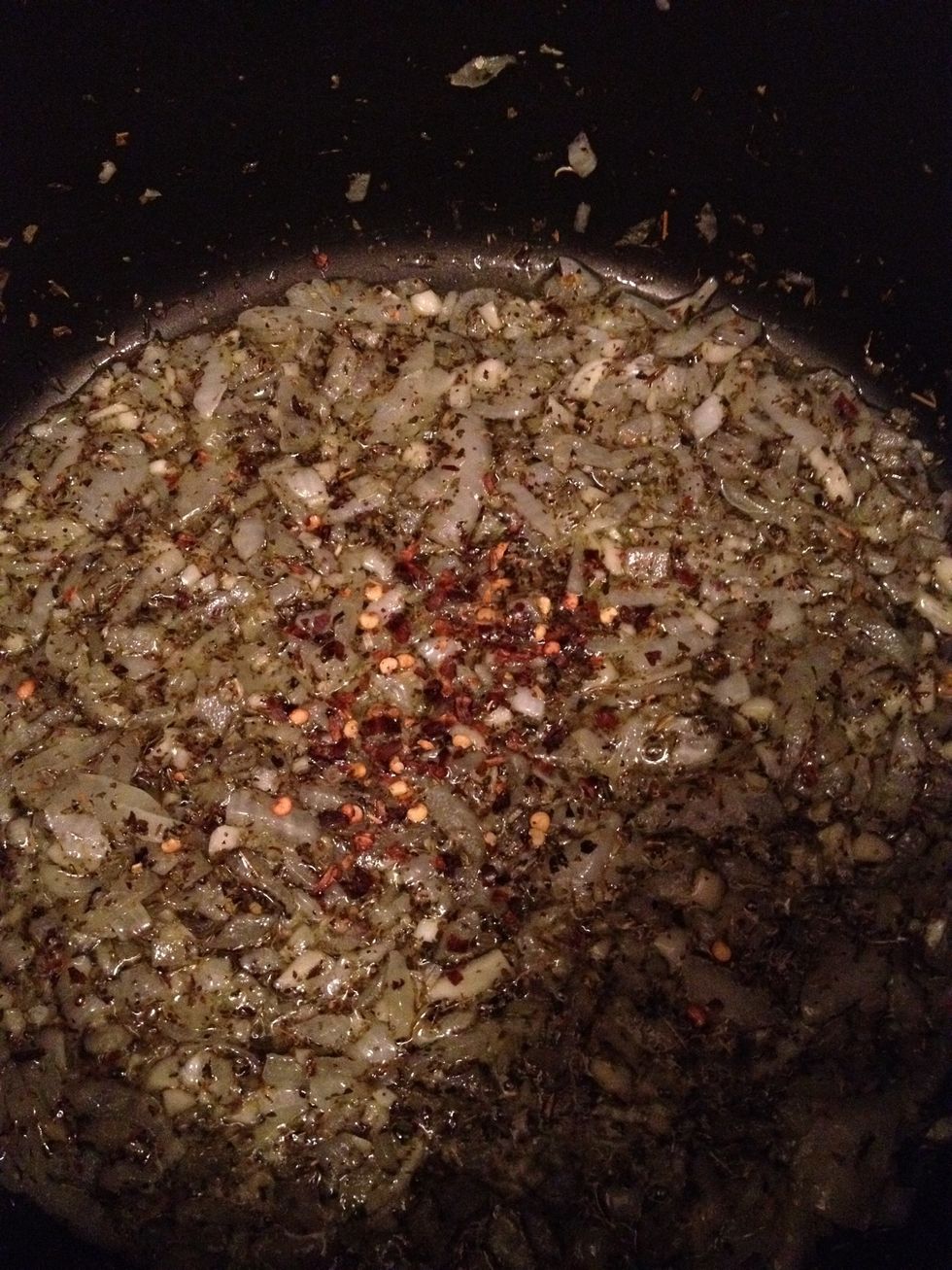 Stir then add chili flakes. I usually make it quite spicy but I'm feeding kids today too.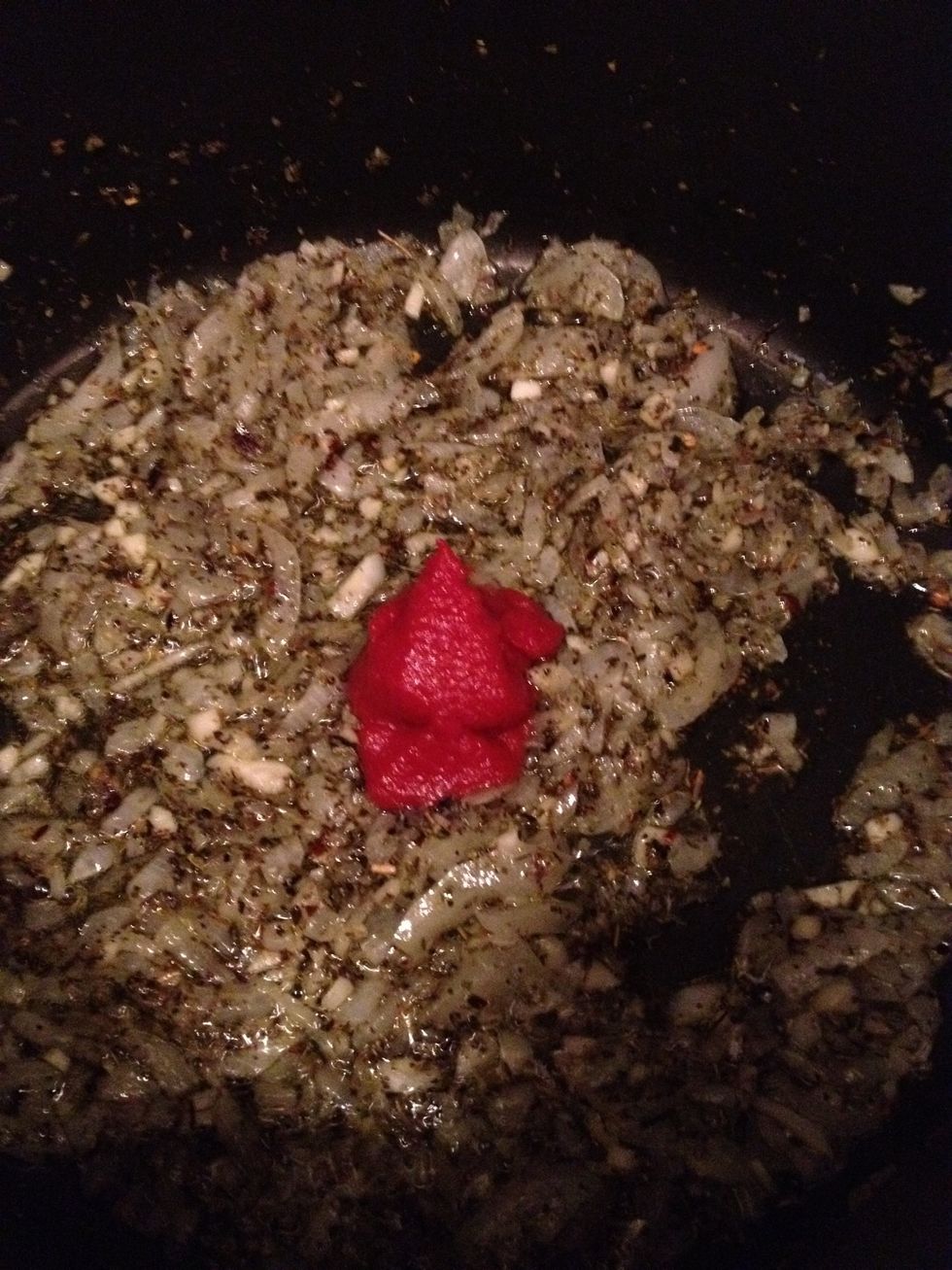 Stir and add tomato paste...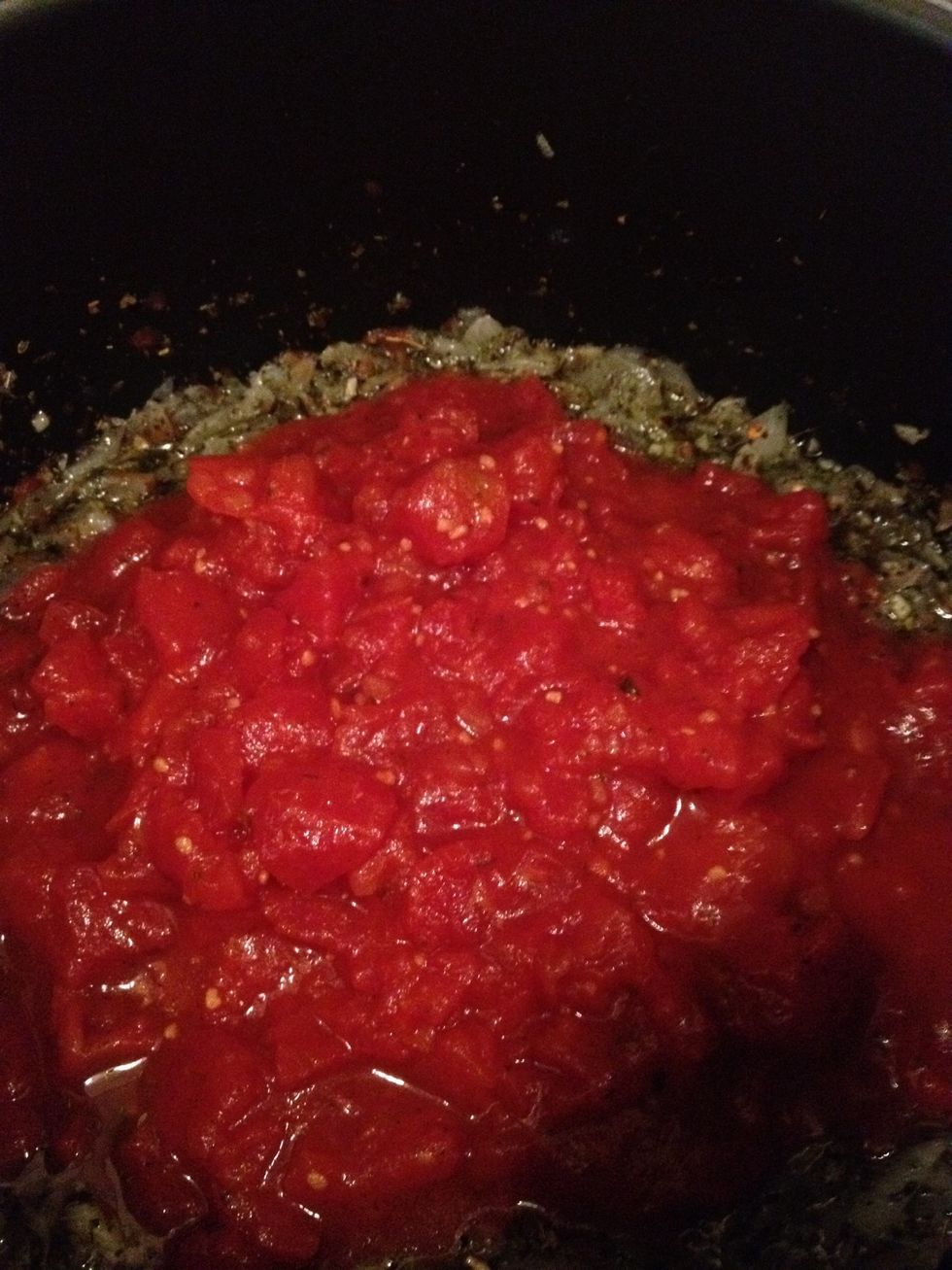 ... And the crushed tomatoes.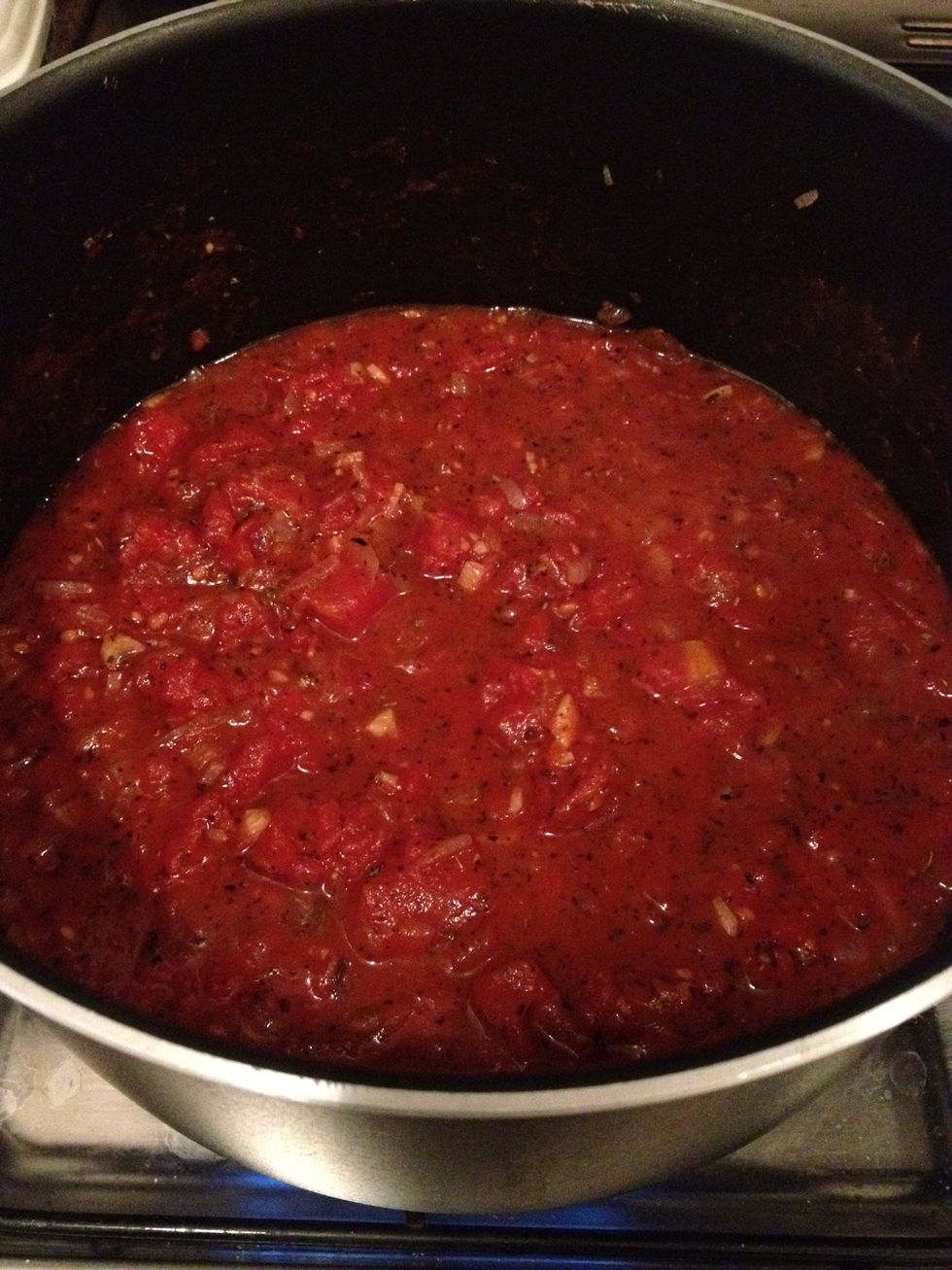 Stir and bring the heat up to medium.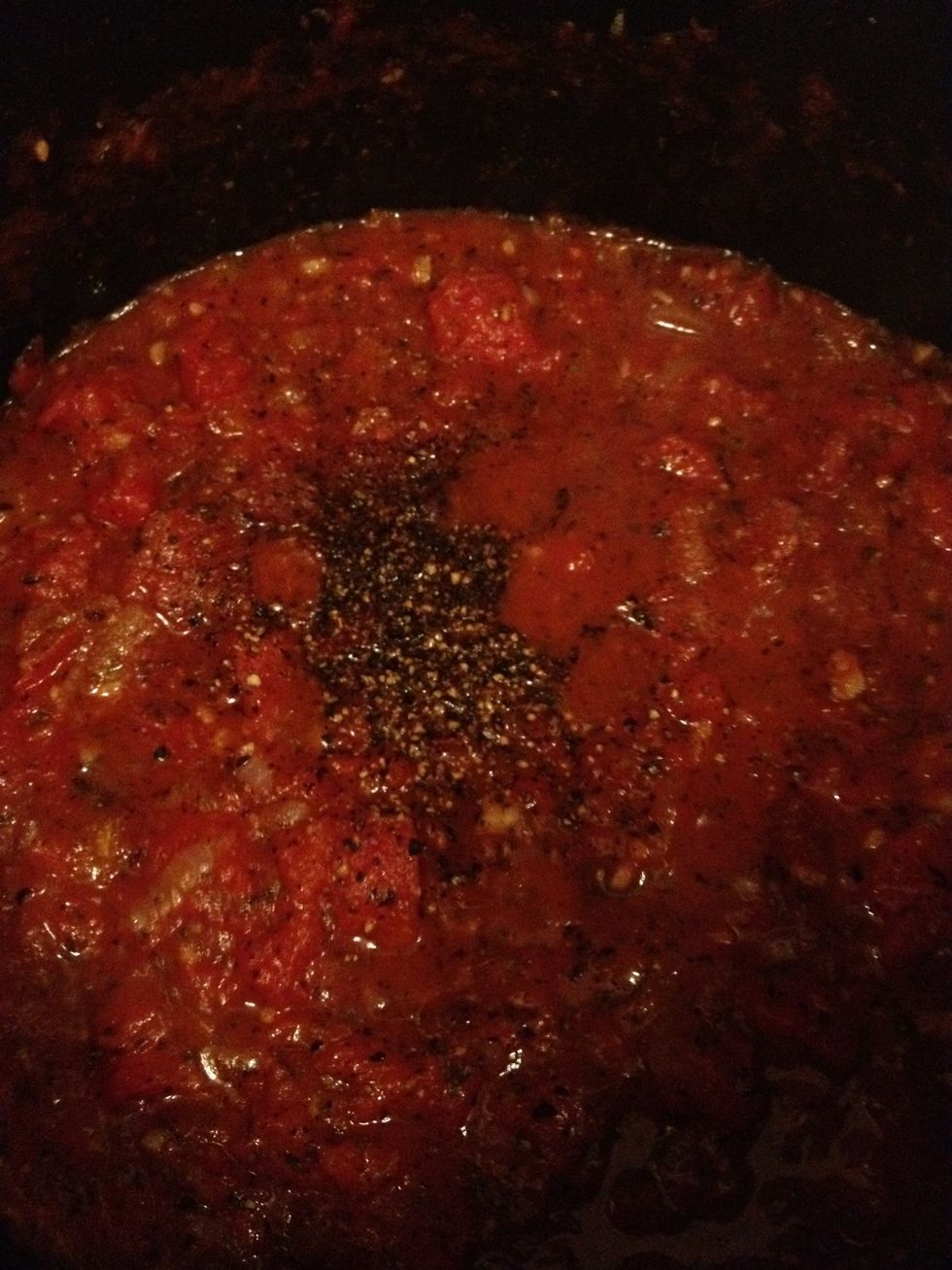 Add the salt, black pepper and sugar. The sugar is meant to help counter the acidity in the tomato. Let it simmer for 20 mins on a low heat once the sauce reaches boiling point.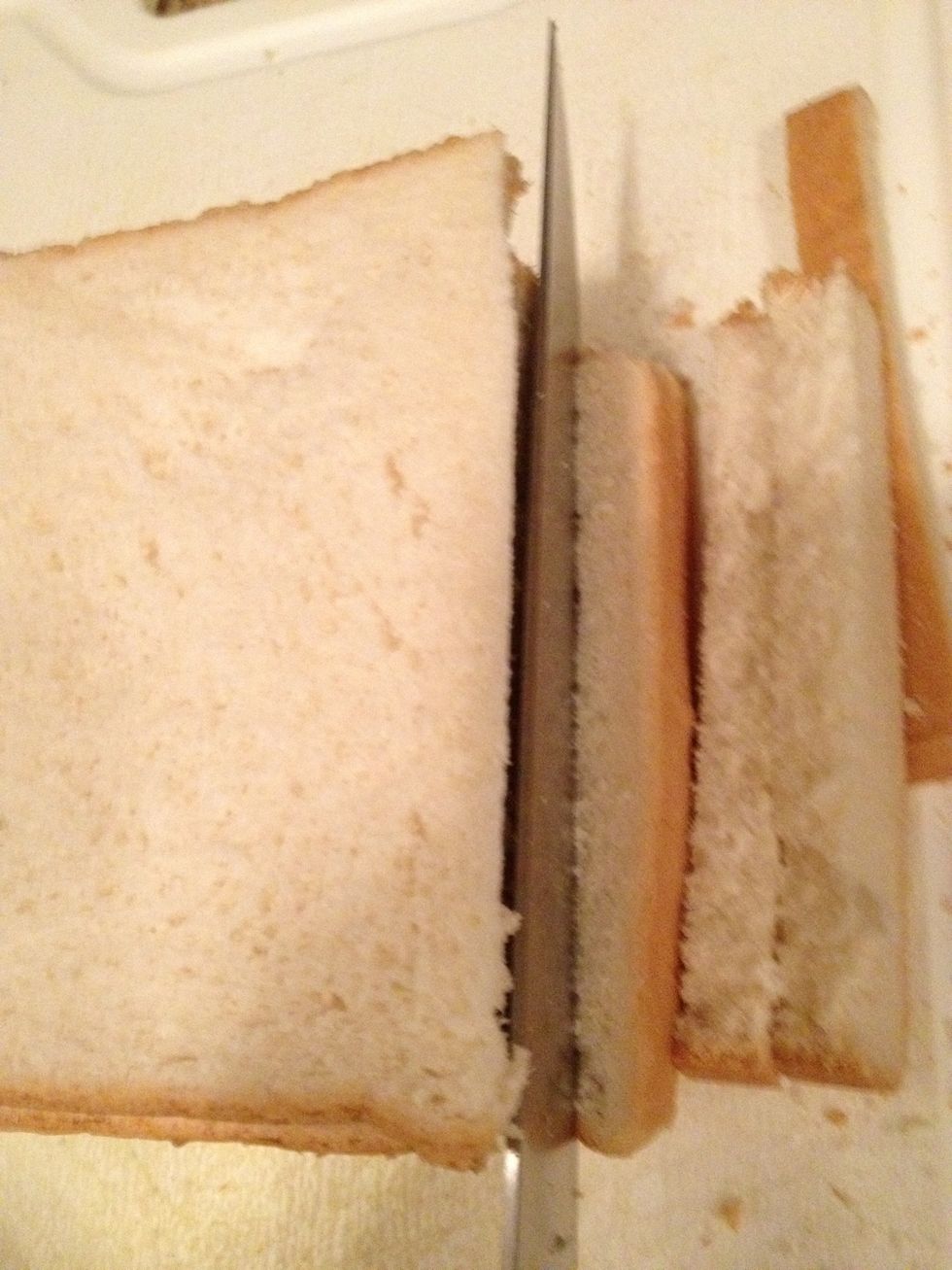 Cut the crusts off the bread. You can leave them on of you want.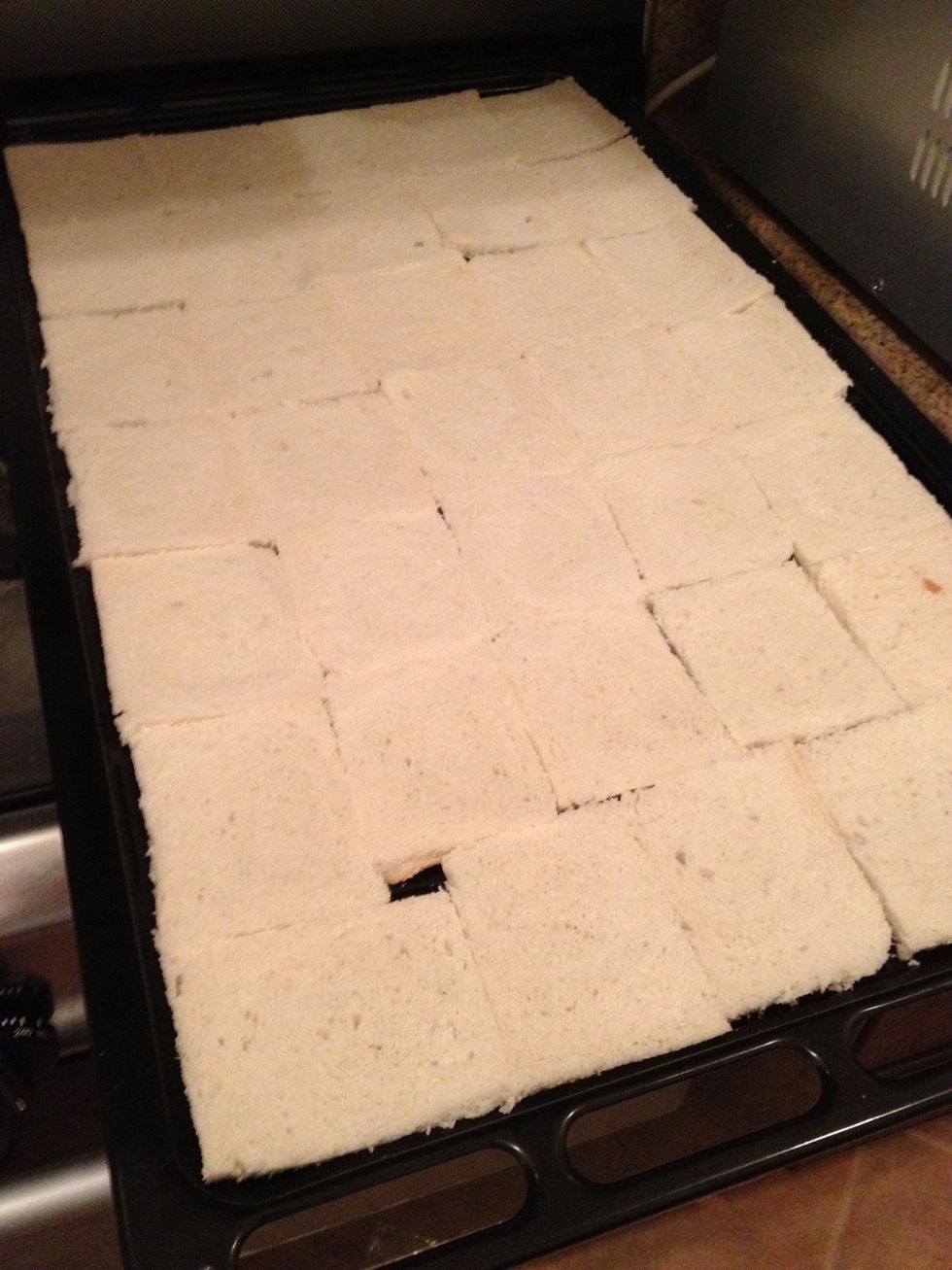 Lay out the bread on the baking pan.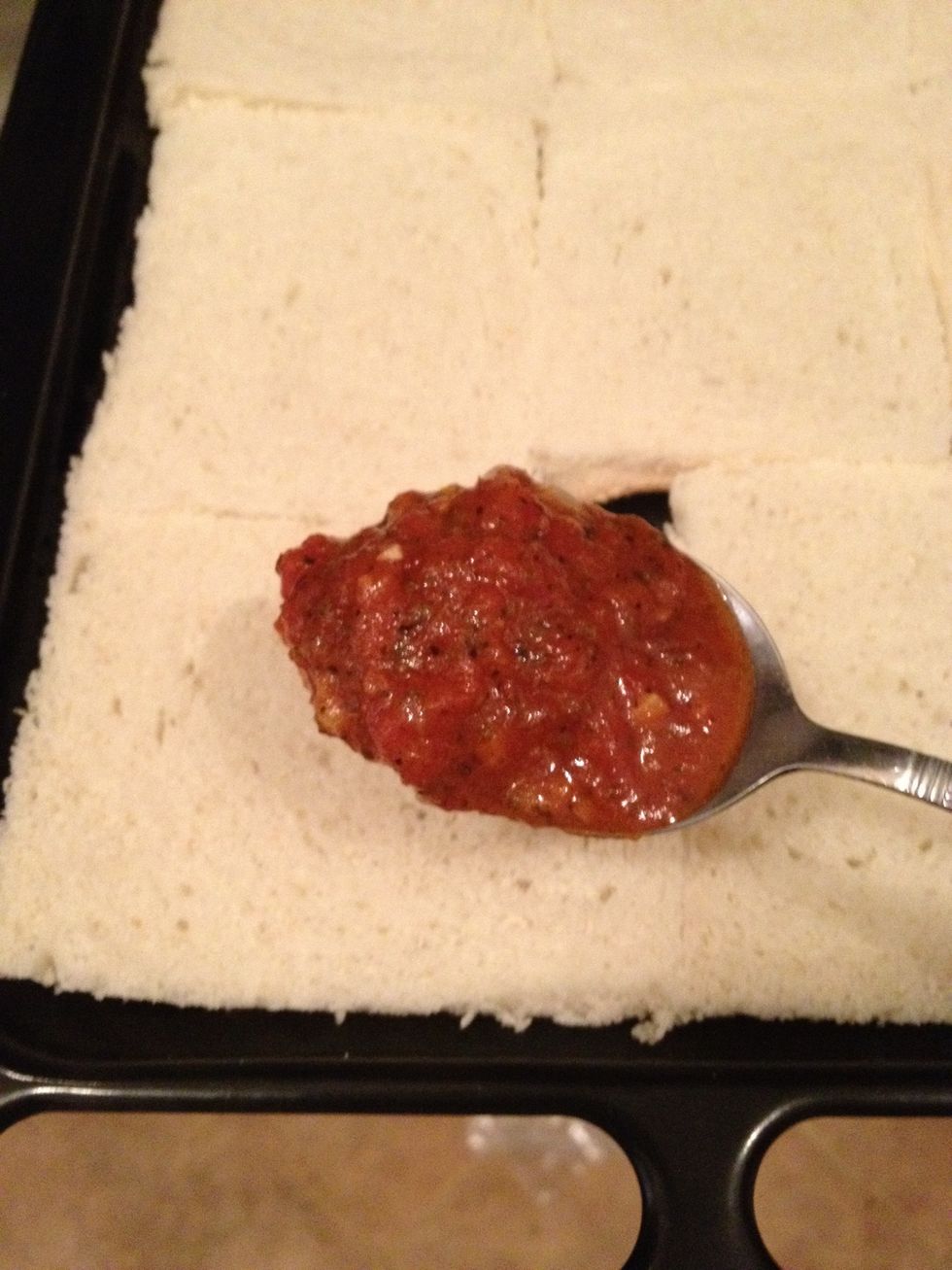 For every 2 slices of bread use one tablespoon of sauce. Do not add too much sauce to each piece!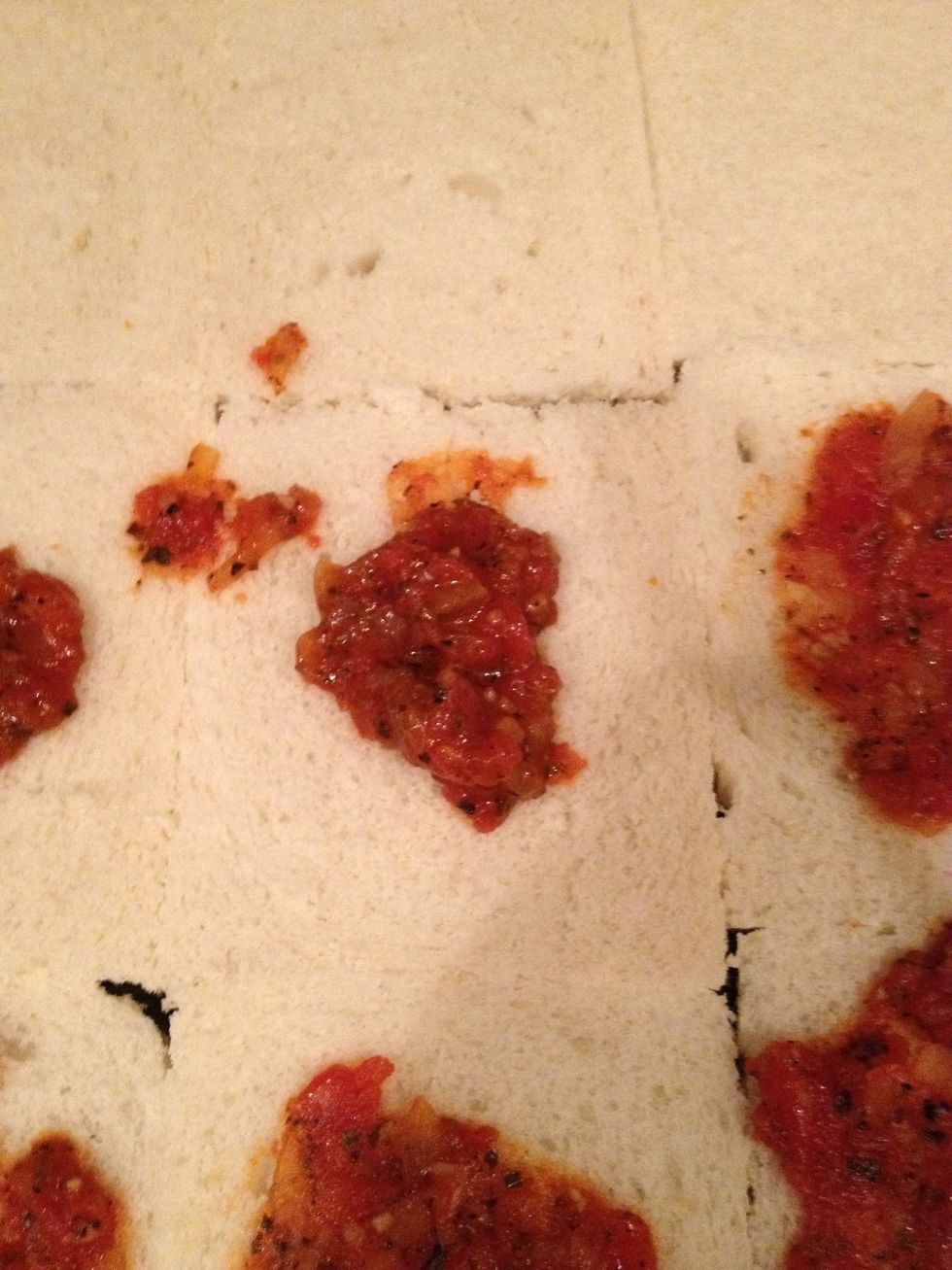 Put a small dollop on the middle...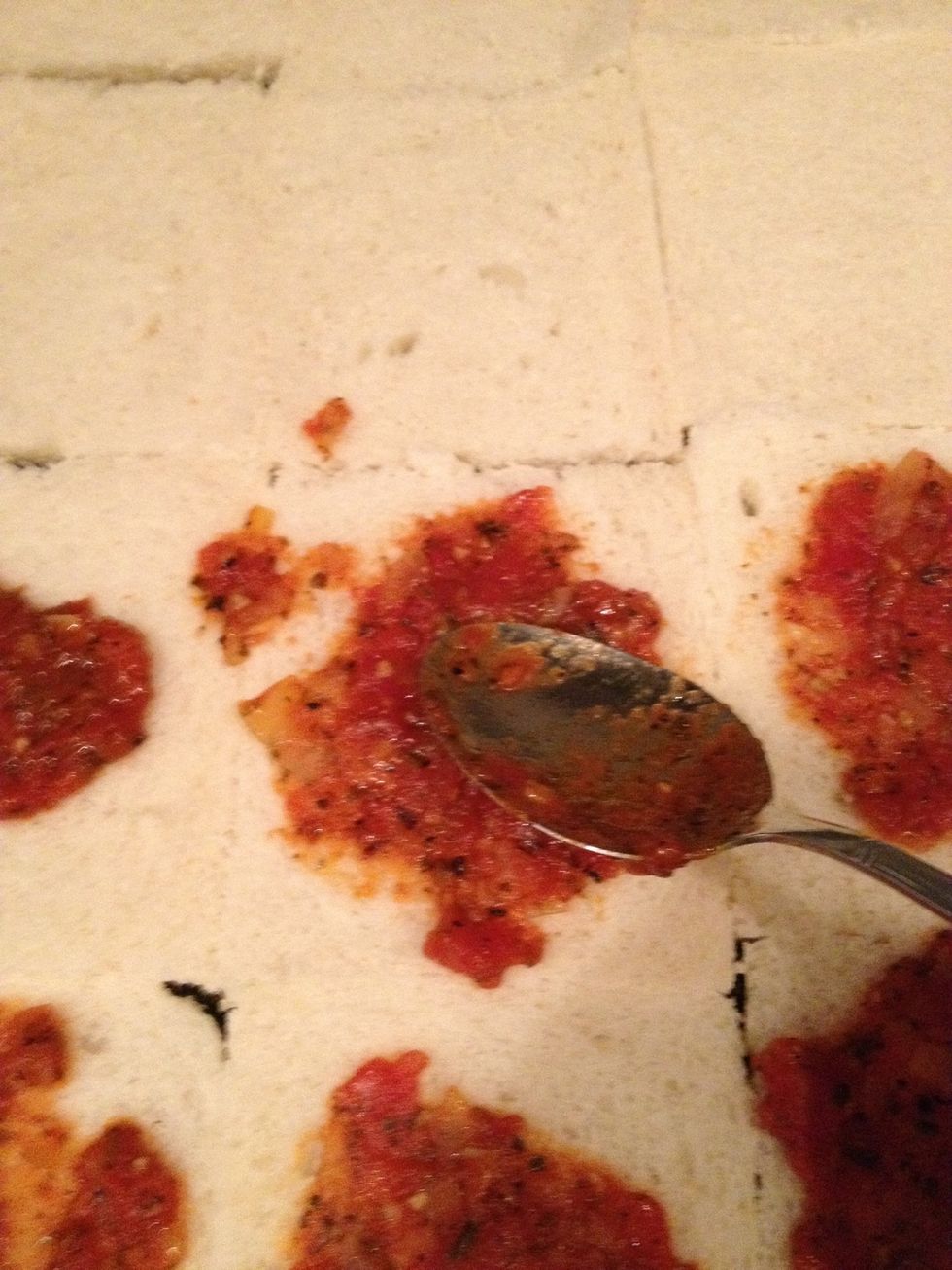 ... Then spread with the bottom of the spoon. Try not to be as messy as me.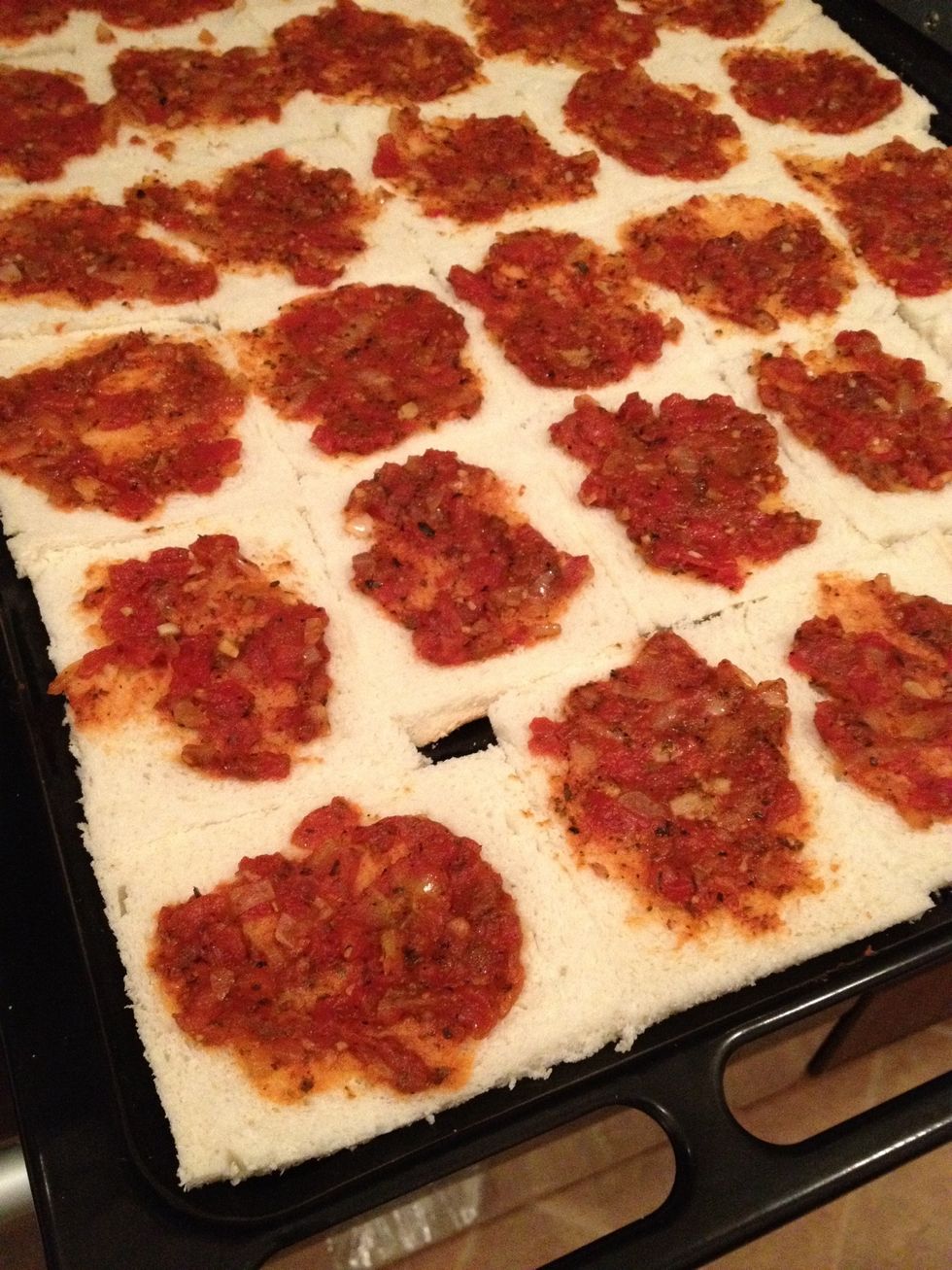 Saucy!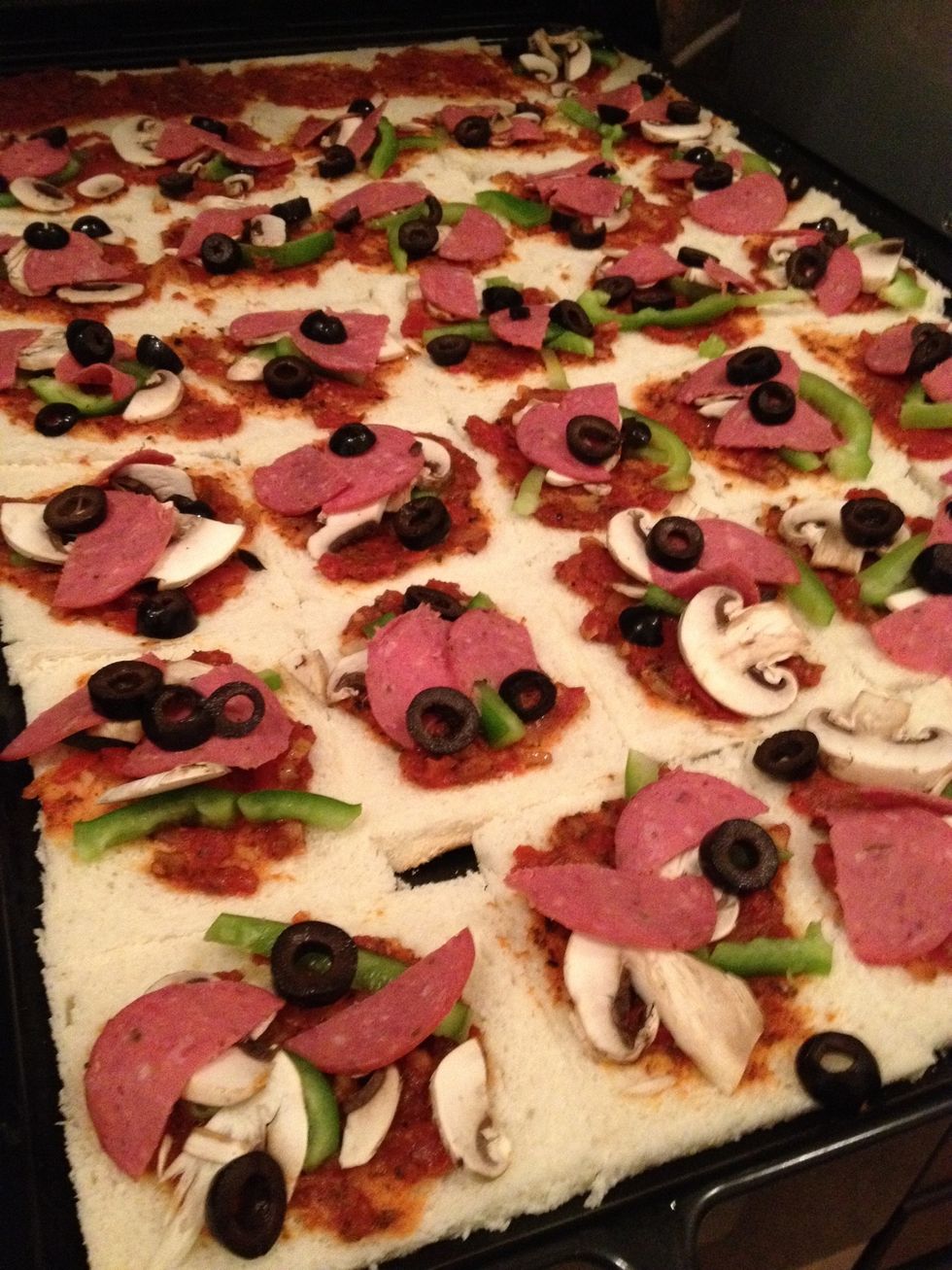 Add your favorite toppings.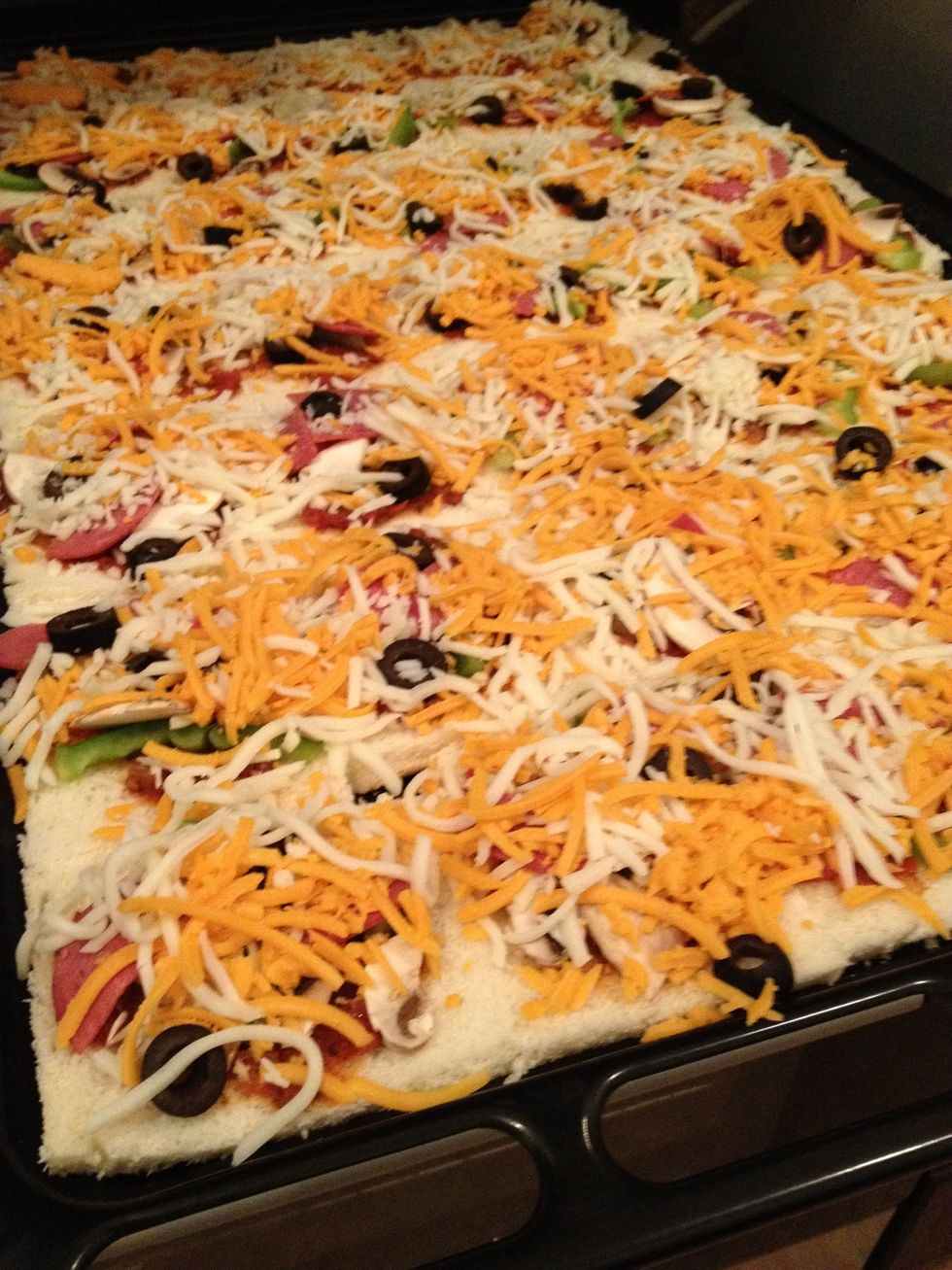 Add the cheese.
Cook in a preheated 180 deg cel oven for 25-30 mins. The cheese will be nice and melted and the bottom of the bread toasted.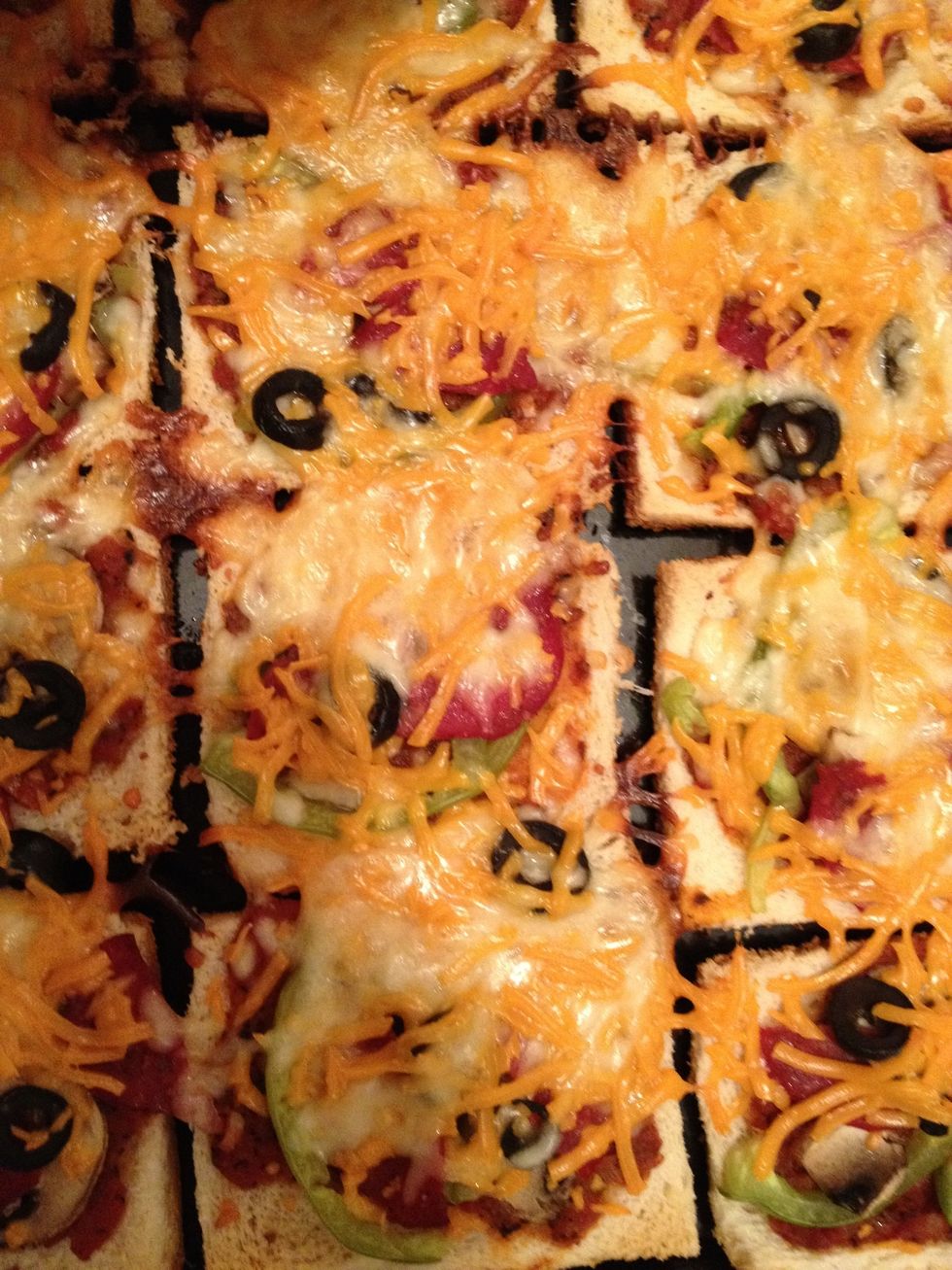 Enjoy while hot, but don't burn yourself!
2.0 Can crushed tomato
2.0Tbsp Tomato paste
1.0c Oregano
2.0Tbsp Basel
1.0Tbsp Bay leaf
6.0 Garlic cloves (minced finely chopped)
1/2 White Onion
0.2kg Mushroom
1.0 Green bell pepper
0.1kg Black olives sliced
0.15kg Pepperoni
0.4kg Mozzarella cheese
0.4kg Sharp cheddar cheese
35.0 Slices of white bread
1.0pch Salt
2.0pch Cracked black pepper
1.0tsp Sugar
Ahmed Zainal
PR Specialist at @Batelco by day, Robot-Ninja Techno Bomber by nightfall. I cook a little!
East Riffa, Kingdom of Bahrain