How to make skinny mexican "unfried" ice cream
Mexican fried ice cream takes a lot of preparation including deep frying the ice cream. Here's a simpler and lighter way--and the cinnamon crackers are great with vanilla ice cream!
39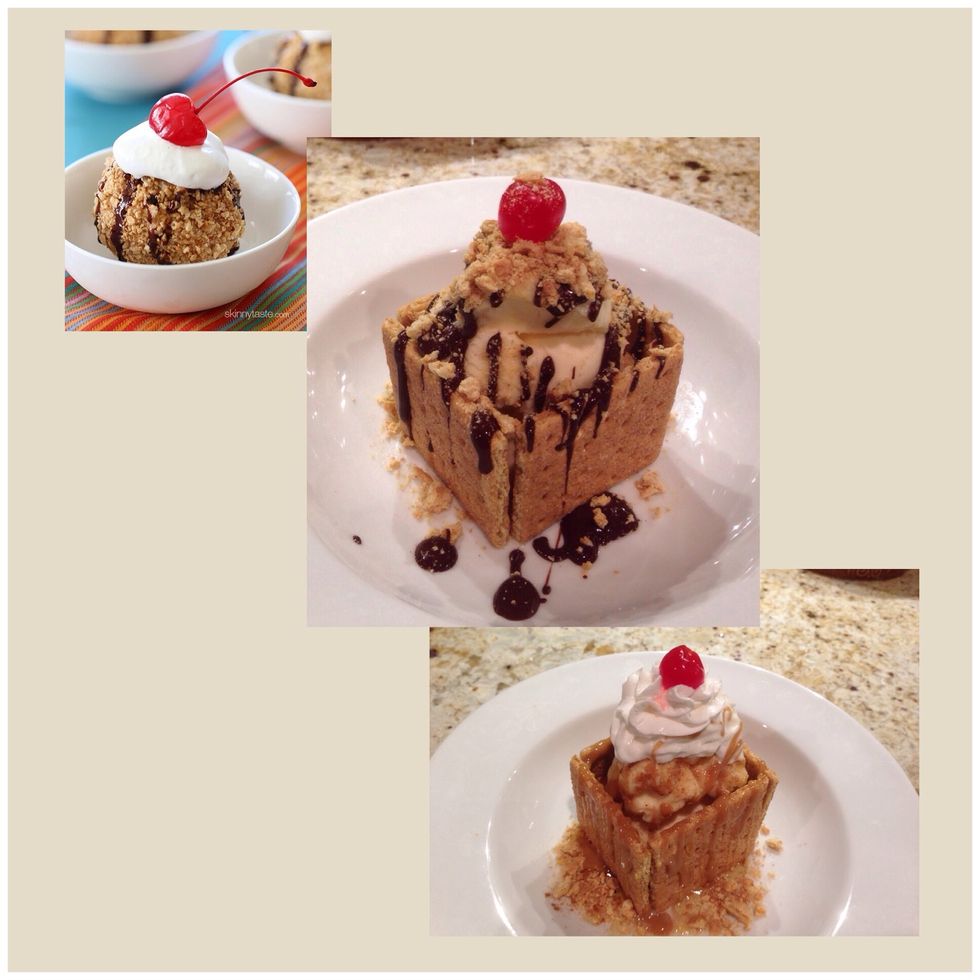 The round one is the deep fried recipe, and the square ones are this lighter recipe.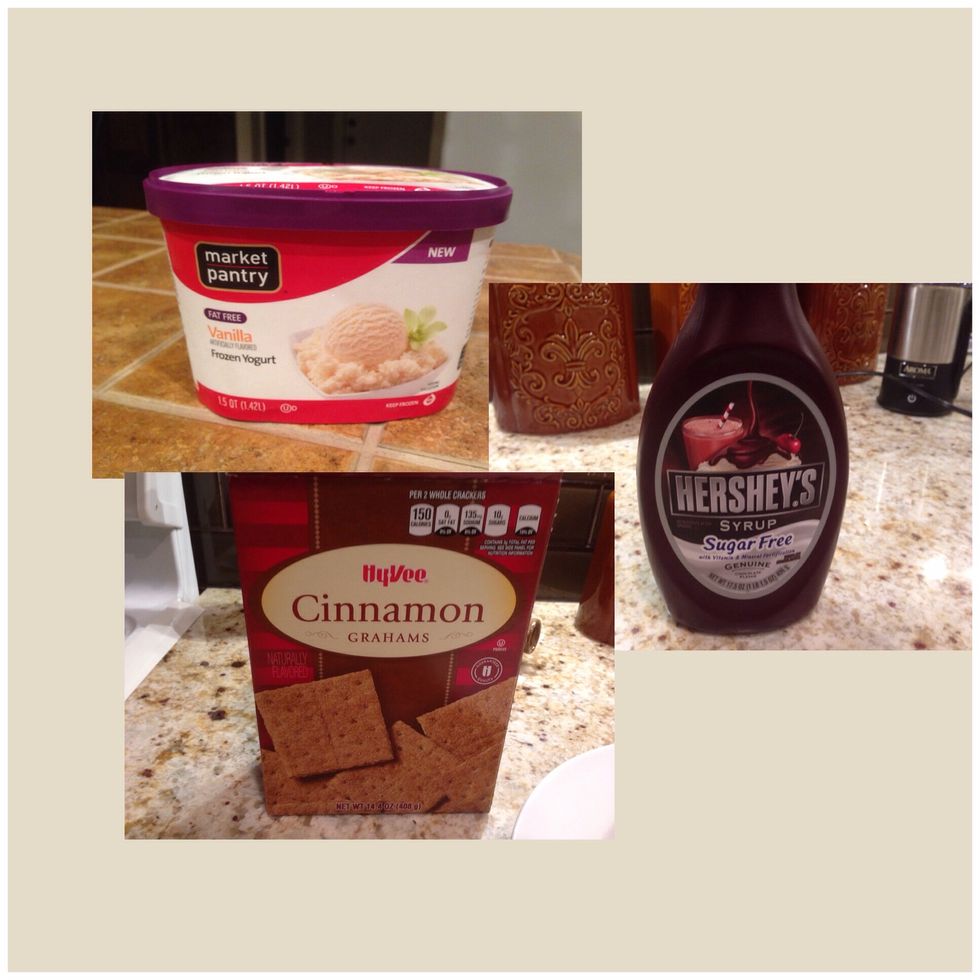 Main ingredients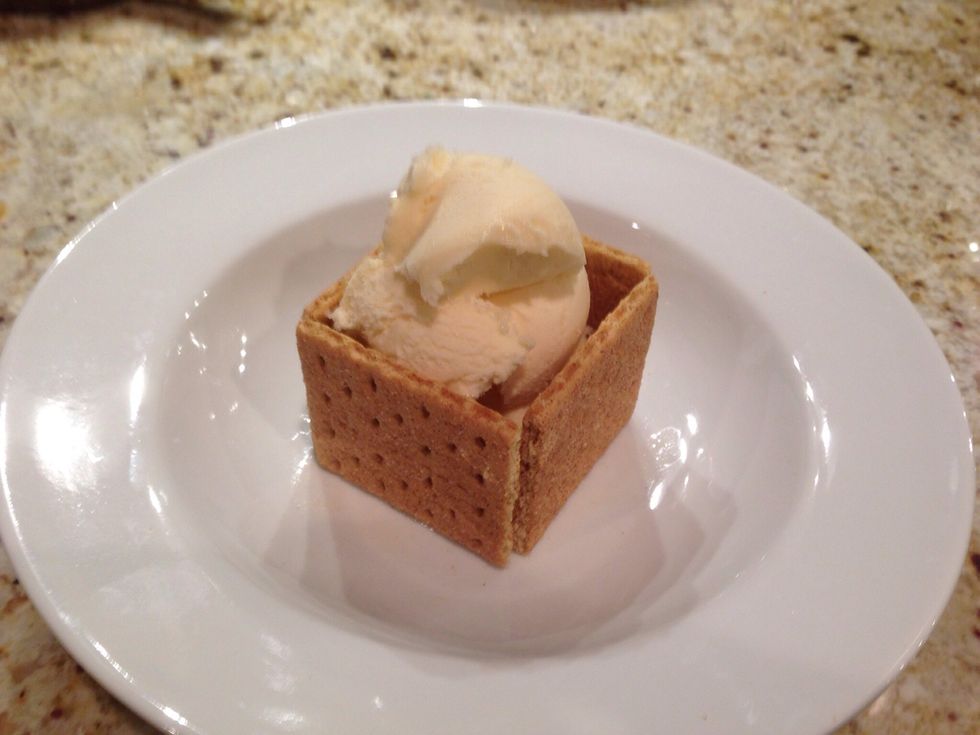 Prepare a large tall scoop of vanilla ice cream in a dish and stick four crackers around it securely.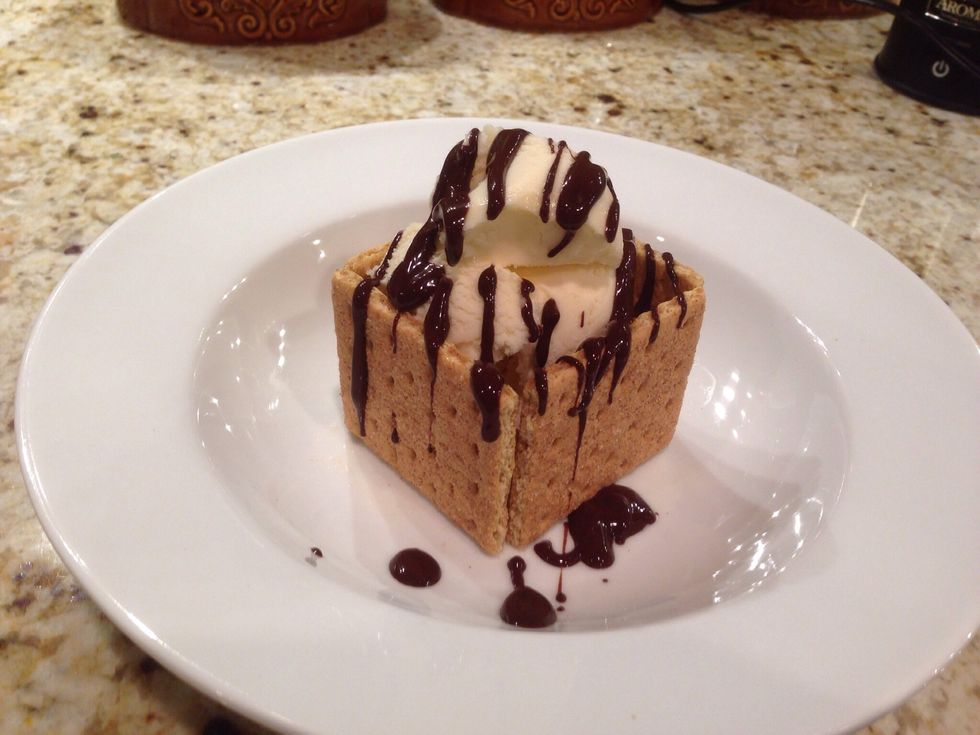 Drizzle with fudge. The trick is to drizzle in a diagonal back and forth motion for an elegant touch.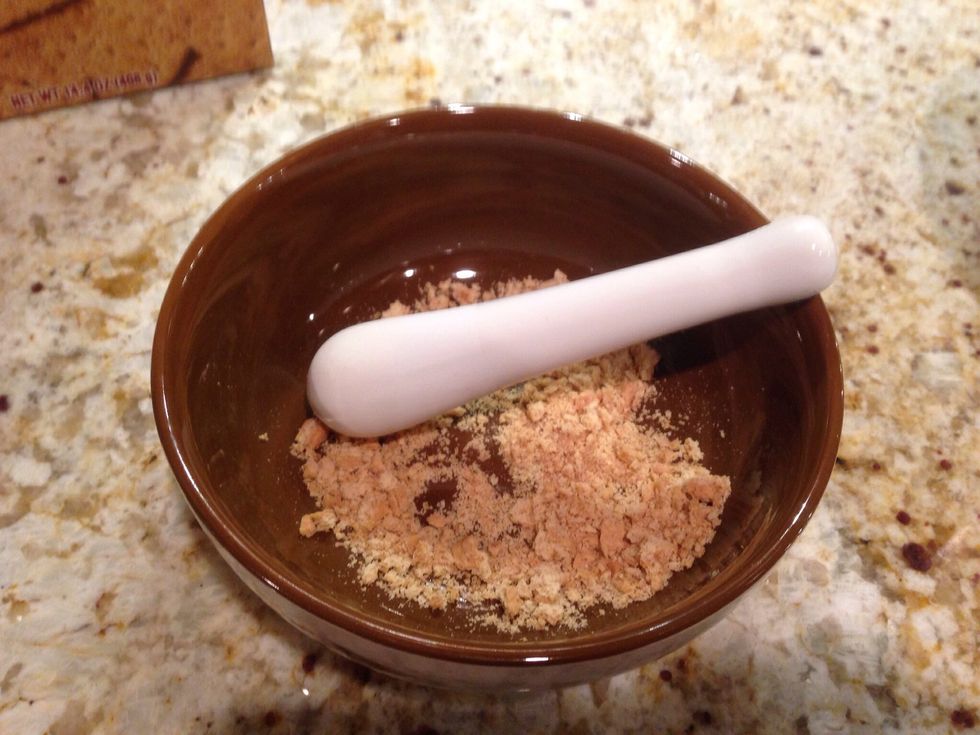 Crush additional grahams for the topping.
Sprinkle with the crushed grahams and top with a cherry. (Oh my, I forgot the whipped cream!)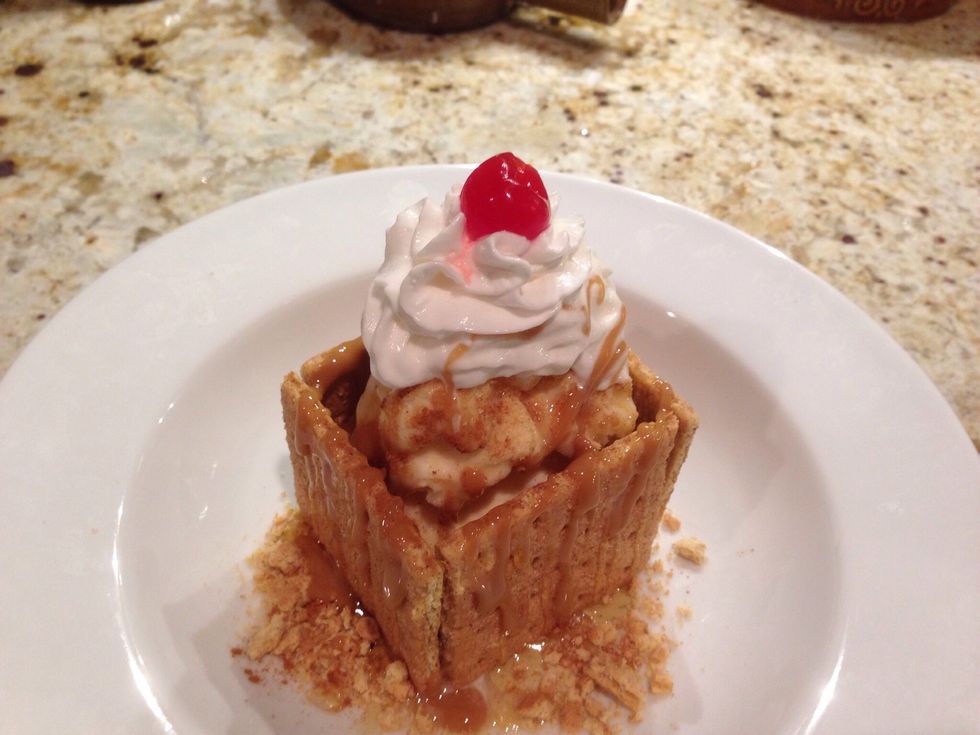 This one is drizzled with caramel and honey, and I rescued the whipped cream!
For each bite, I spoon ice cream onto the graham like it's a dip. Enjoy!
Sugar free chocolate fudge
Reduced fat ice cream
Cinnamon grahams
Fat free whipped cream