Make Skinny Chocolate Chip (Oatmeal) Cookies
4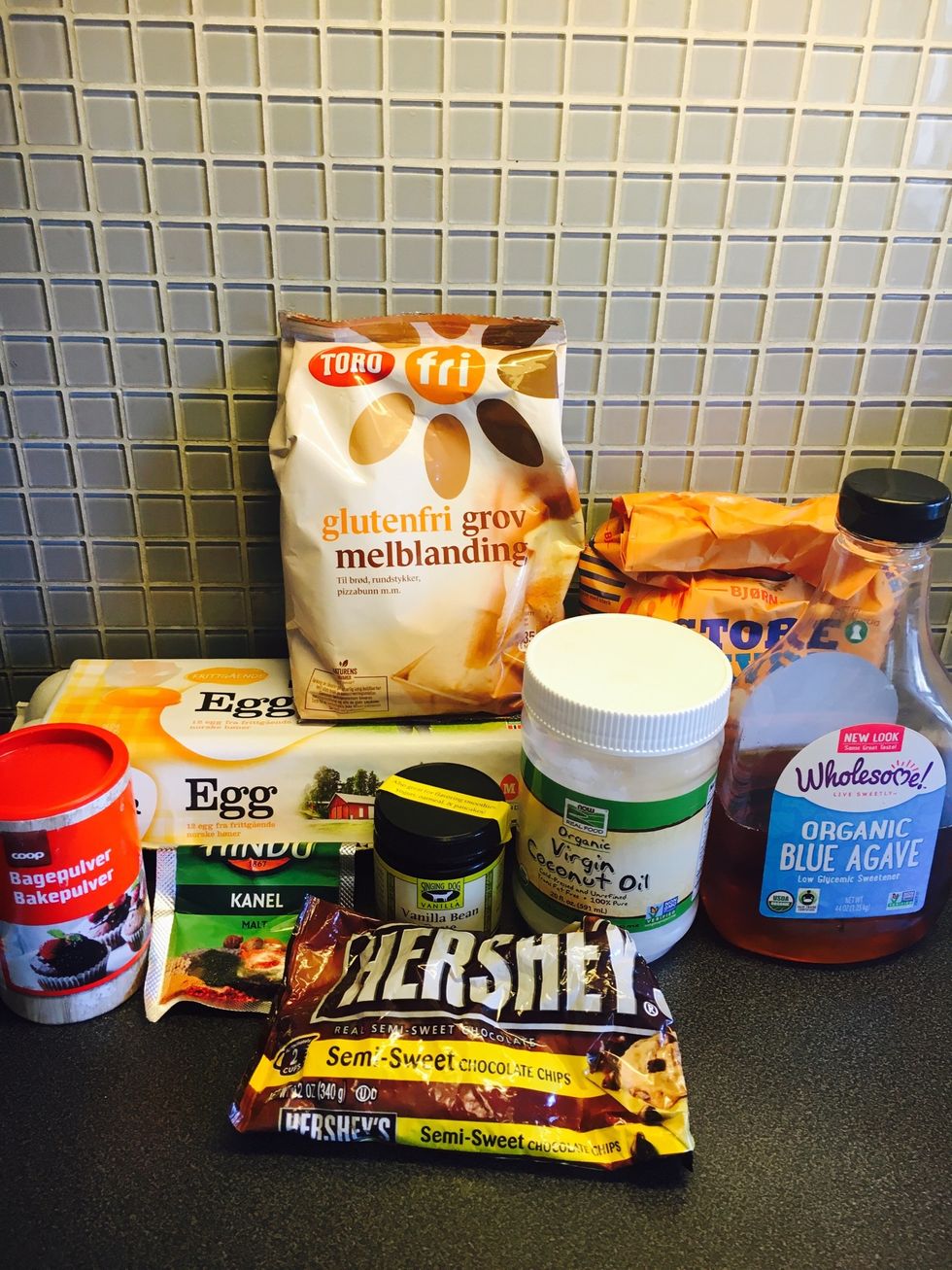 Ingredients: oats, whole wheat gf flour, baking powder, agave sirup, coconut oil, cinnamon, vanilla bean paste, eggs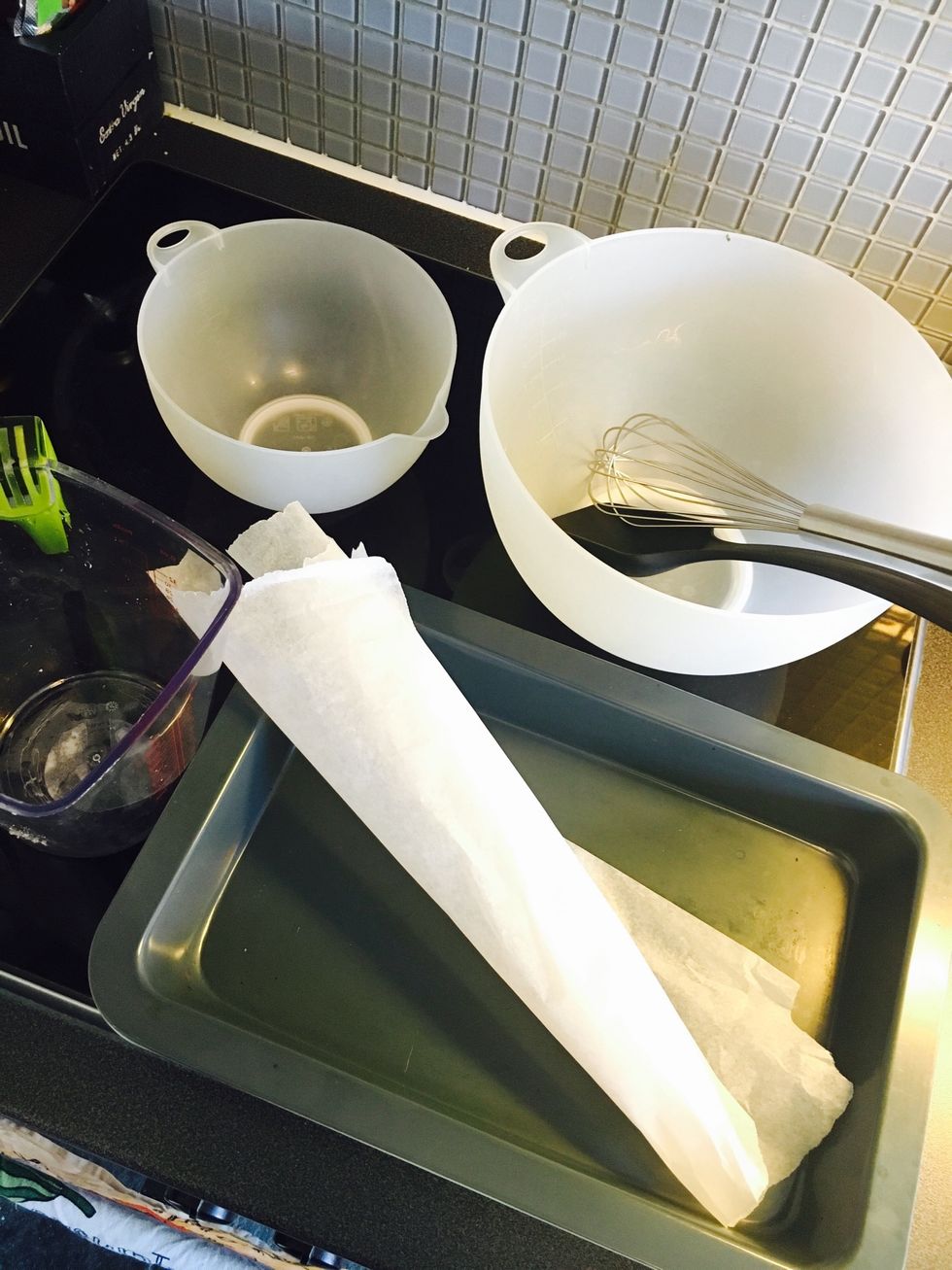 Tools. Bowlx2, measuring jug, oven roof tray/baking tray, ovenproof parcement paper, teaspoon, ladle, whisk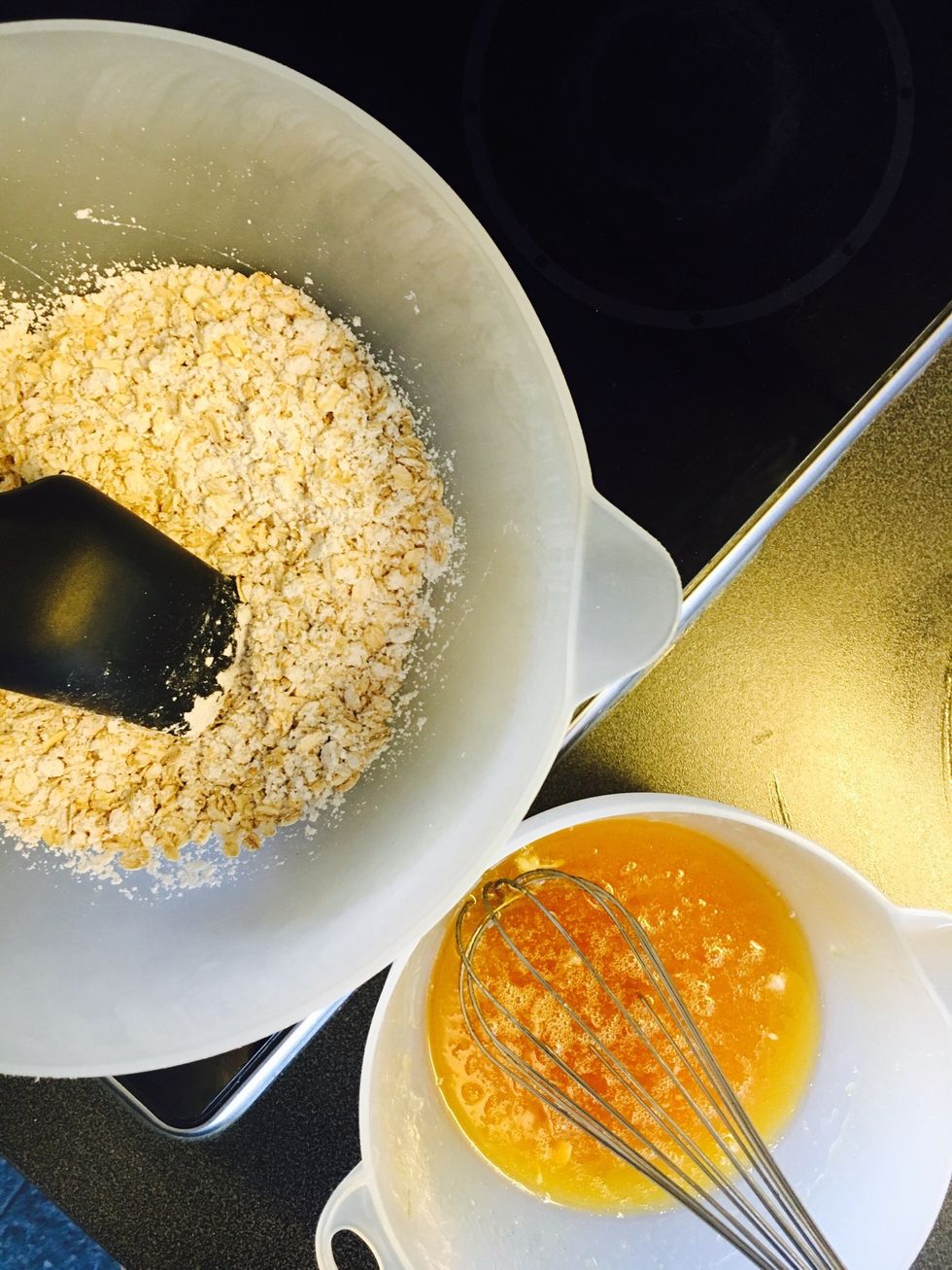 Blend wet and dry ingredients in two separate bowls (except from the chocolate).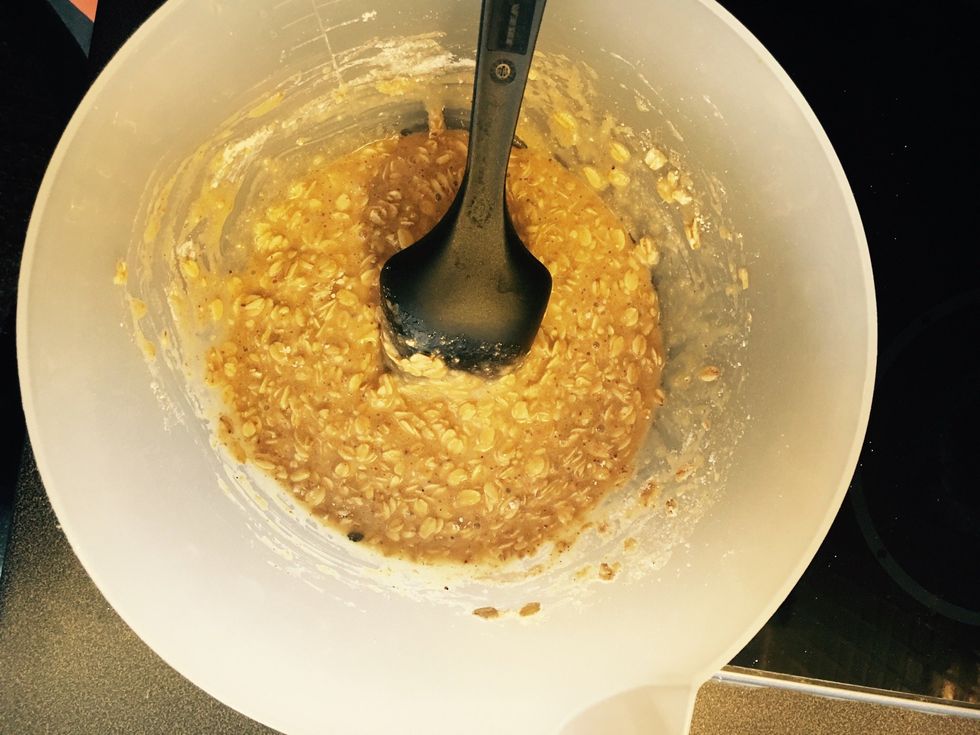 Blend the wet/dry ingredients together and put the mix in the refridgerator for 30 mins.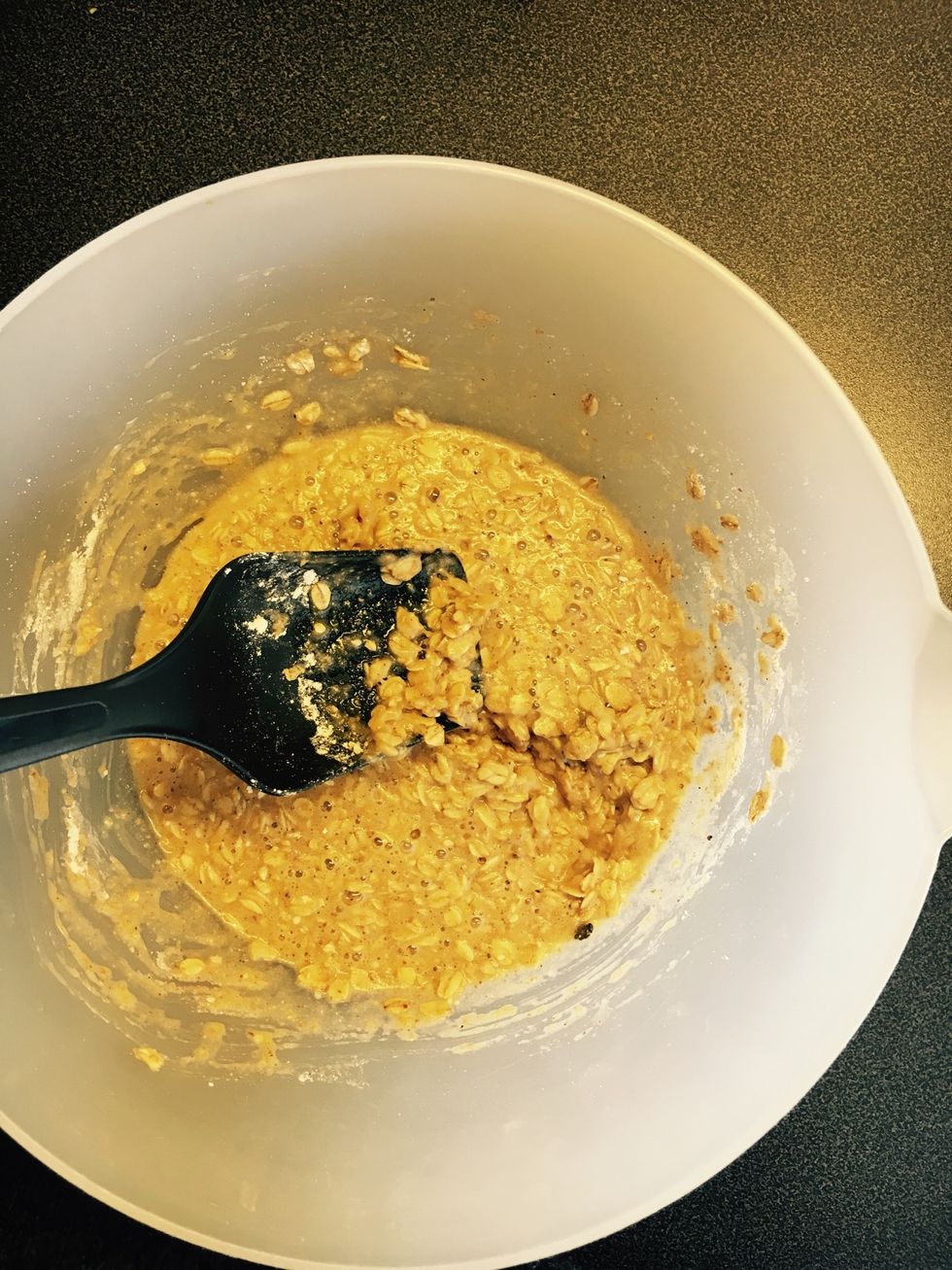 Until it looks like this and has a cookie-dough consistency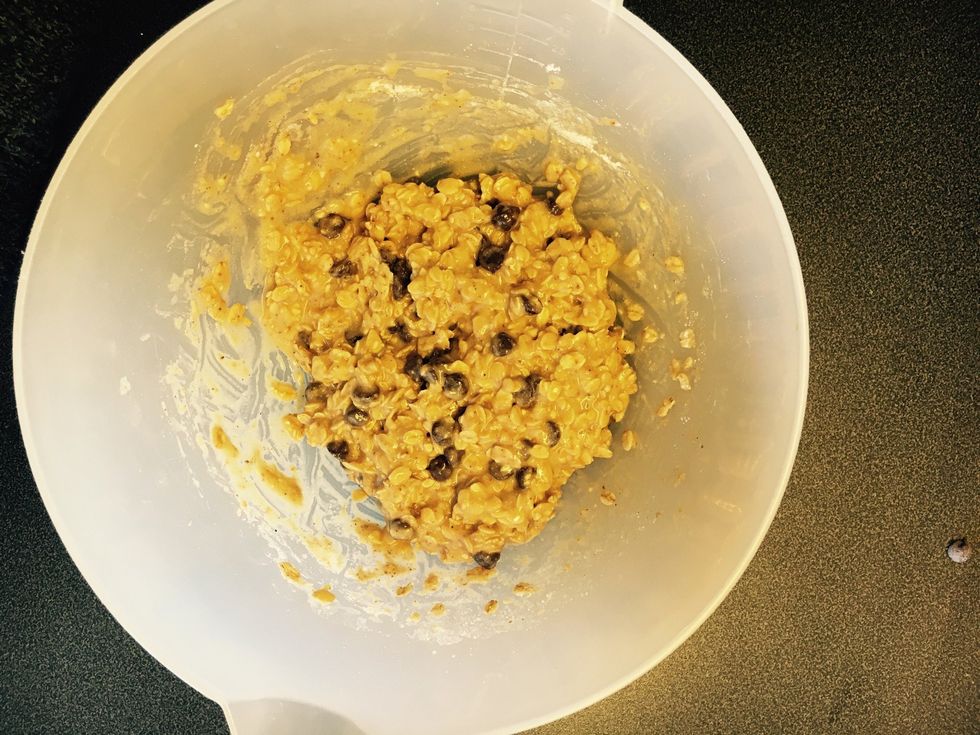 Blend the chocolate in the mix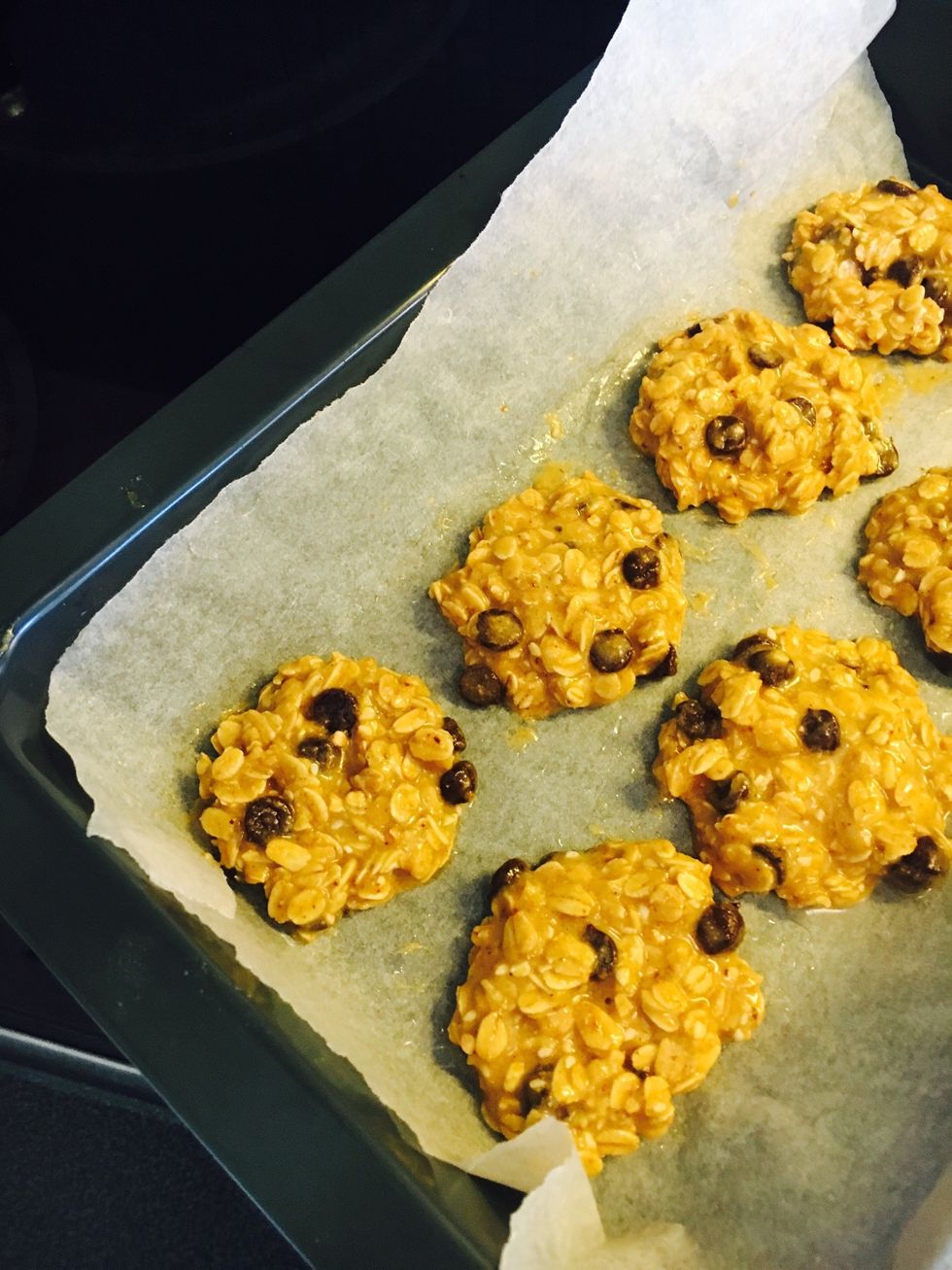 Put on a baking tray (makes 12-15 cookies). I just used my hands and shaped the dough into balls and pressed them down. Heat on 190 degrees celcius for 10-13 mins.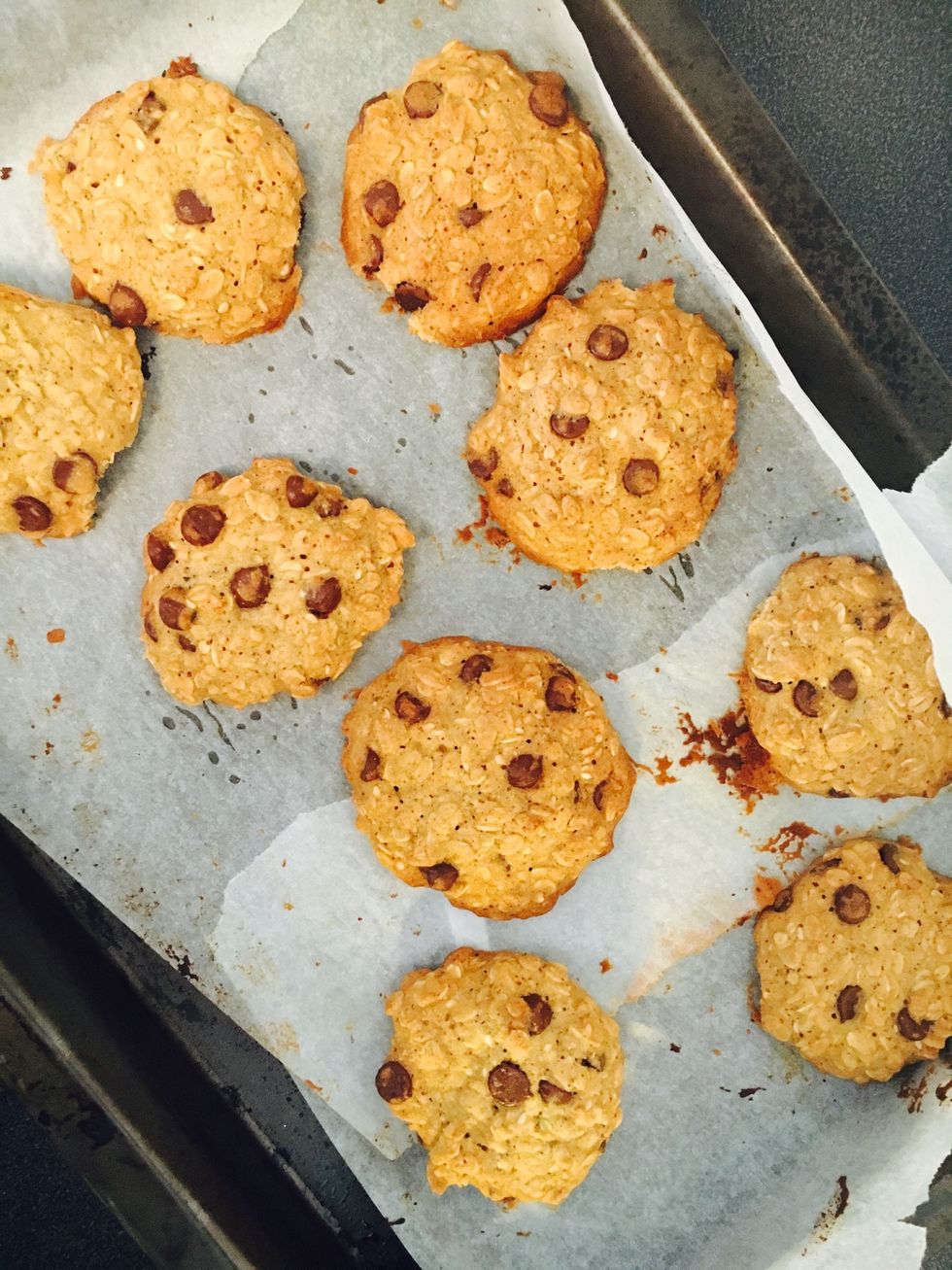 Take out of the oven when golden like this.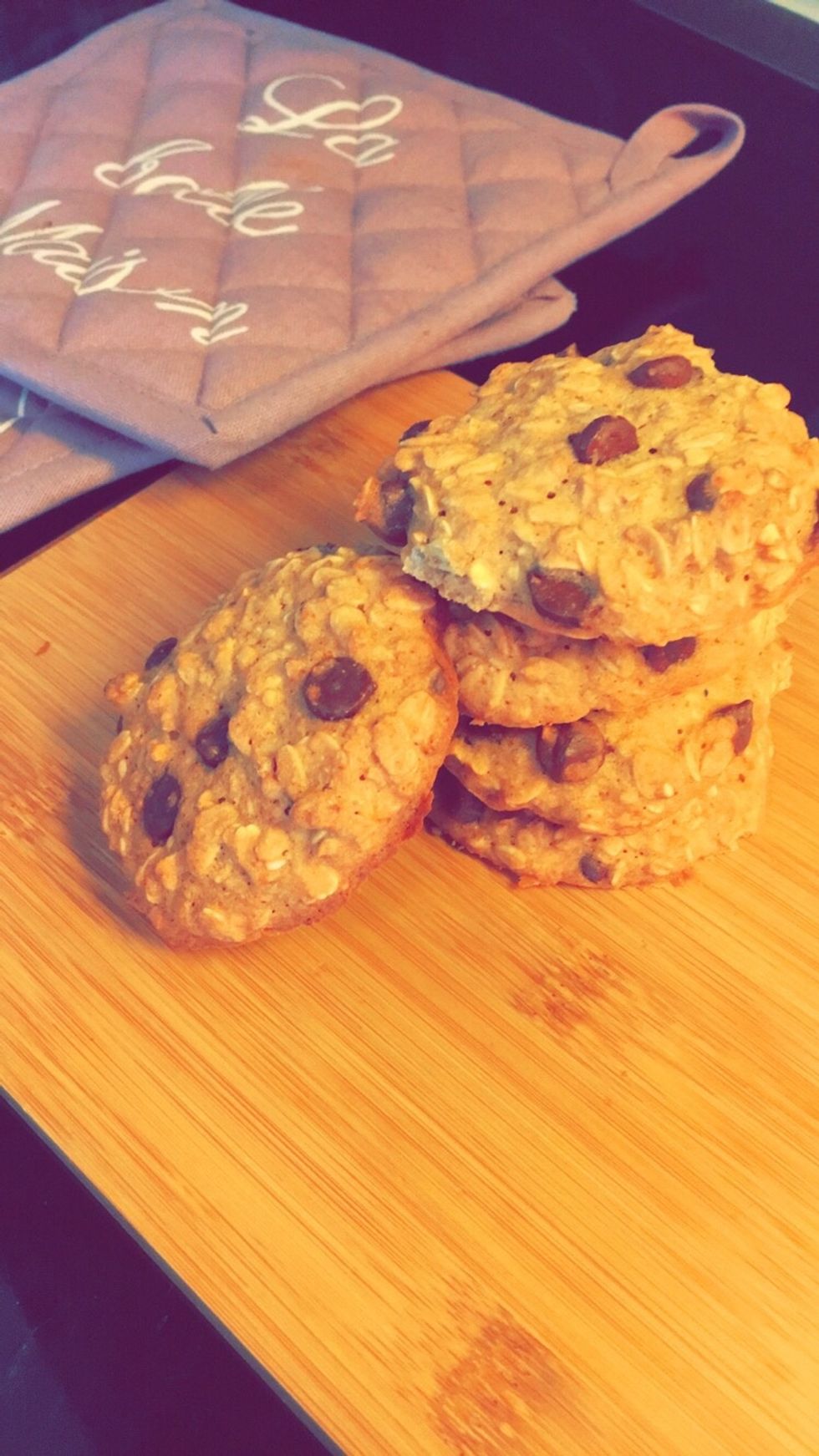 Enjoy 😋 🍪. I served mine with a glass of soy milk.
1.0c Oats
0.0c Whole wheat gf flour
1.0tsp Baking powder
0.0c Agave sirup
2.0 Eggs
0.0c Semisweet chocolate
1.0pch Cinnamon
1.0tsp Vanilla bean paste
3.0Tbsp Coconut oil (melted)
Beate Olav
24 from Norway?? Love making healthy food and getting inspired by clean living?? \n?Iherb discount code: NMW964\nContact: olav.beate@gmail.com\n\n\n