How to make skillet ham steaks w/. a pineapple glaze
I love me some ham, now you too can enjoy this dish anytime of the year!!
37267
Yummy ingredients
Ok let's get cooking, put a large skillet over medium high heat. Add a tbs of butter to it, let it melt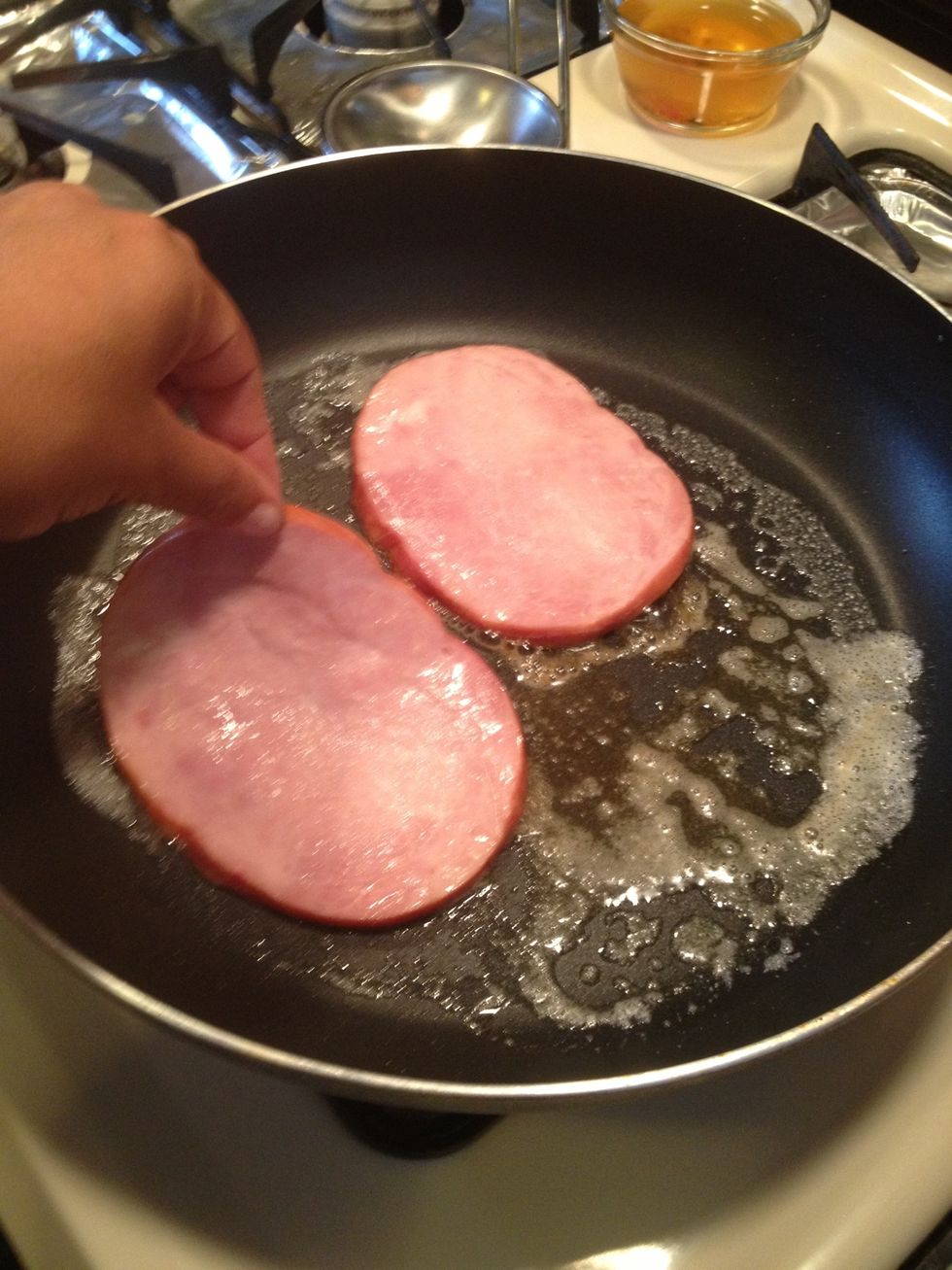 Once it's melted add your ham slices and brown each side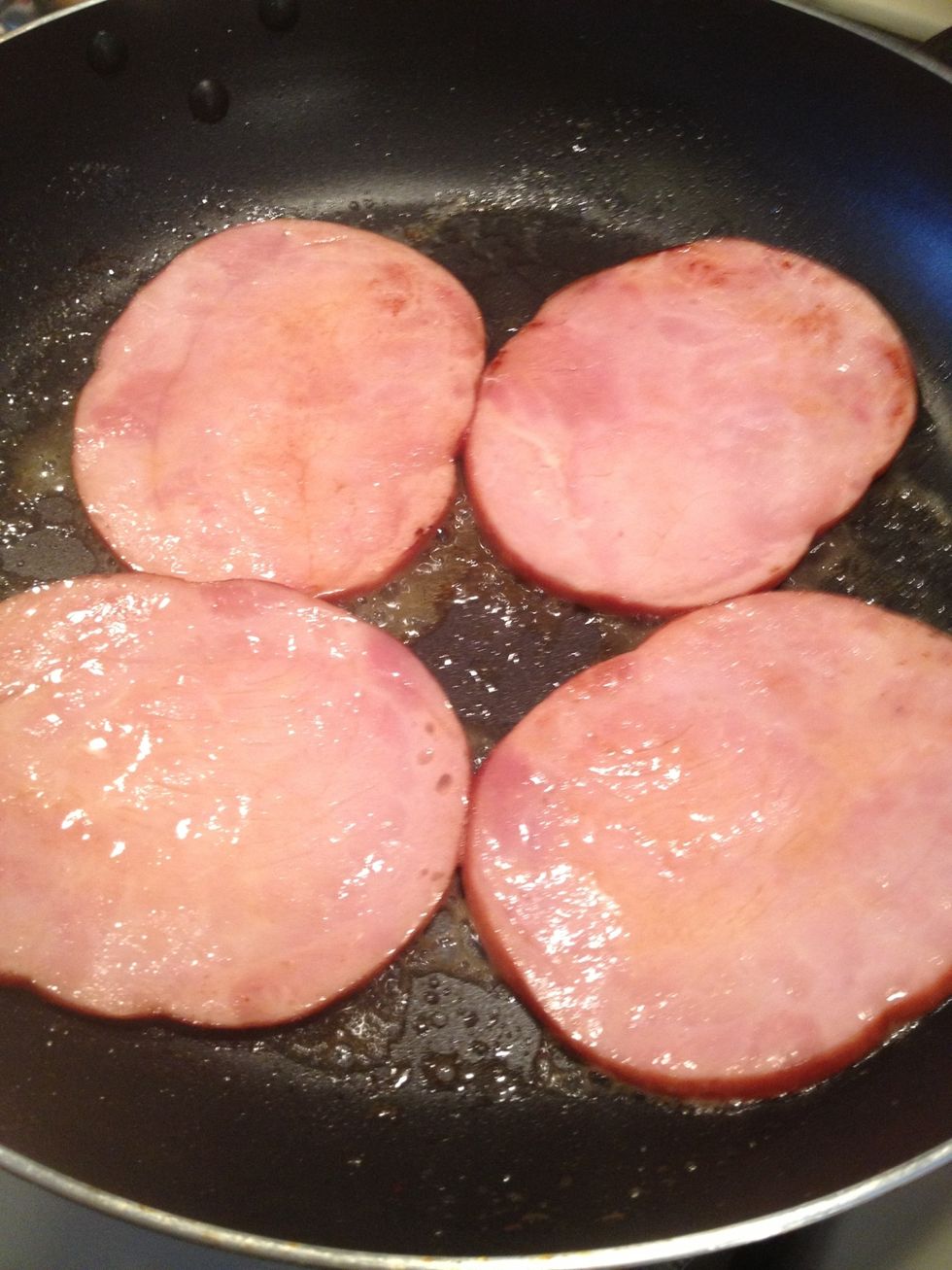 Ahh..browning nicely. I say 2 minutes each side. Once they have browned remove them and set them on a plate and keep warm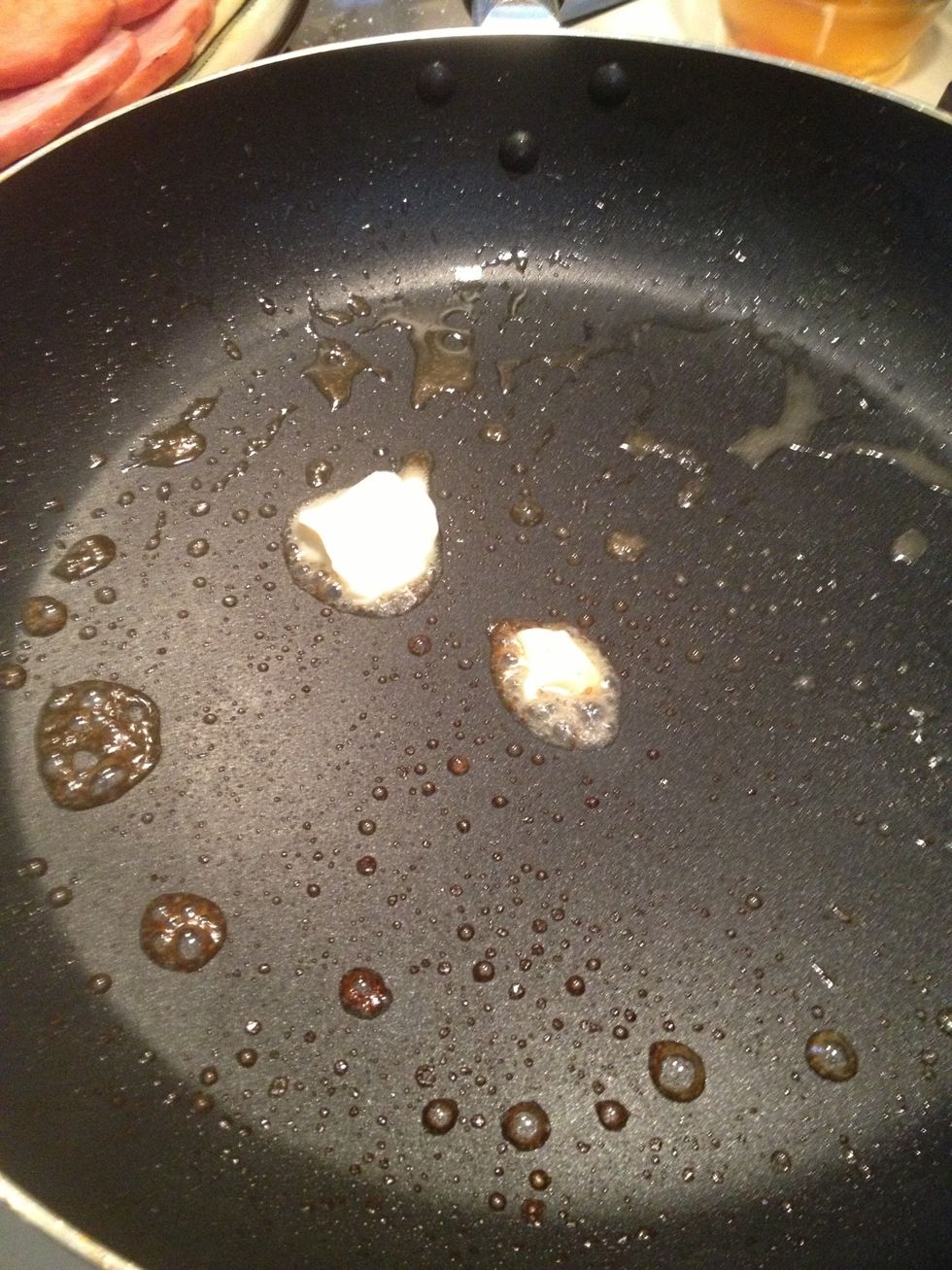 After you have browned all the ham slices keep the fire burner on and add another tbs of butter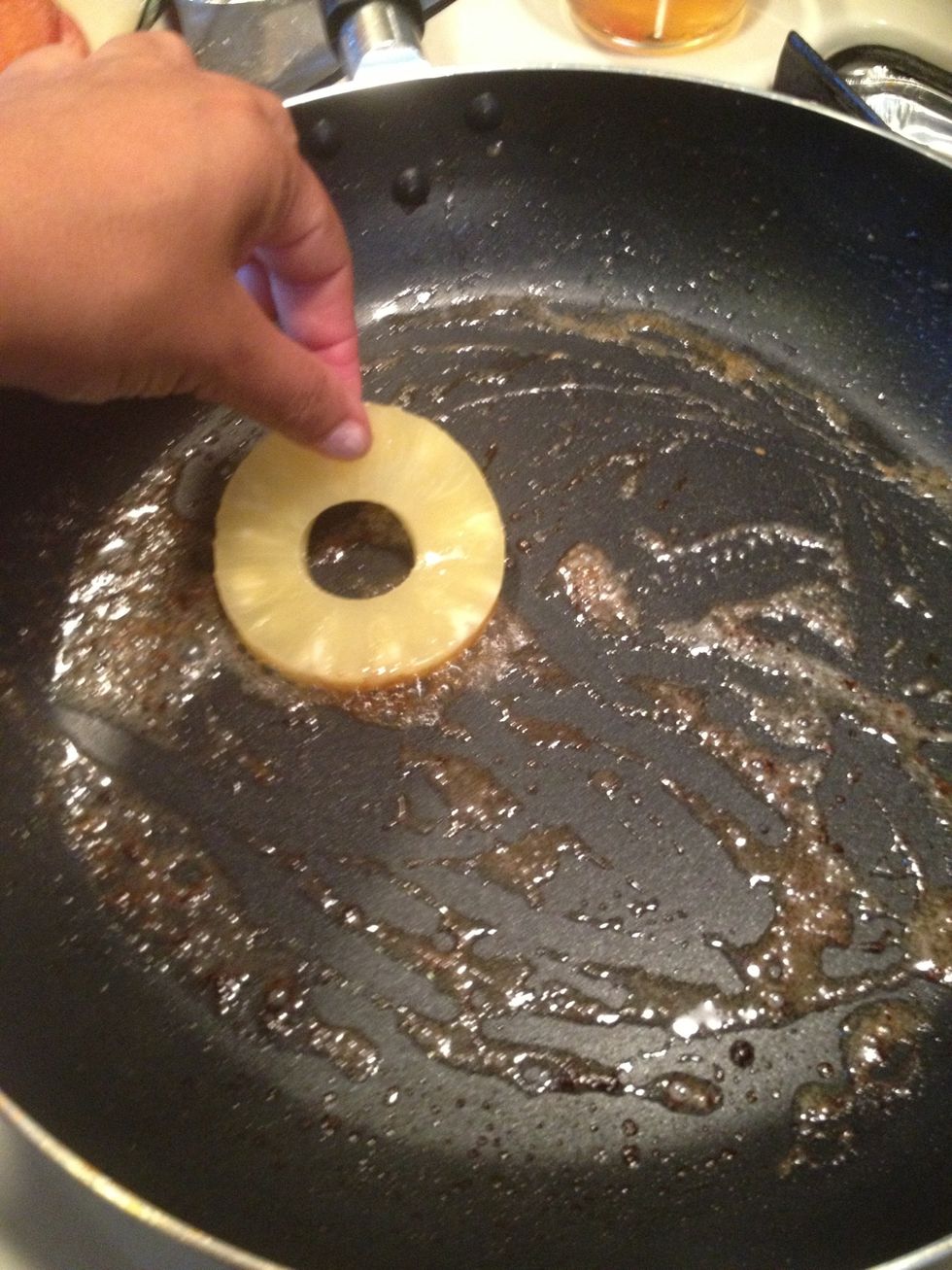 Once the butter has melted take the pineapples out of the can and add it to the pan to brown BUT DO NOT DISCARD THE JUICE in the can. Set it aside for now
I love how they turned out . I also enjoy the flavor . Nomnom😍😍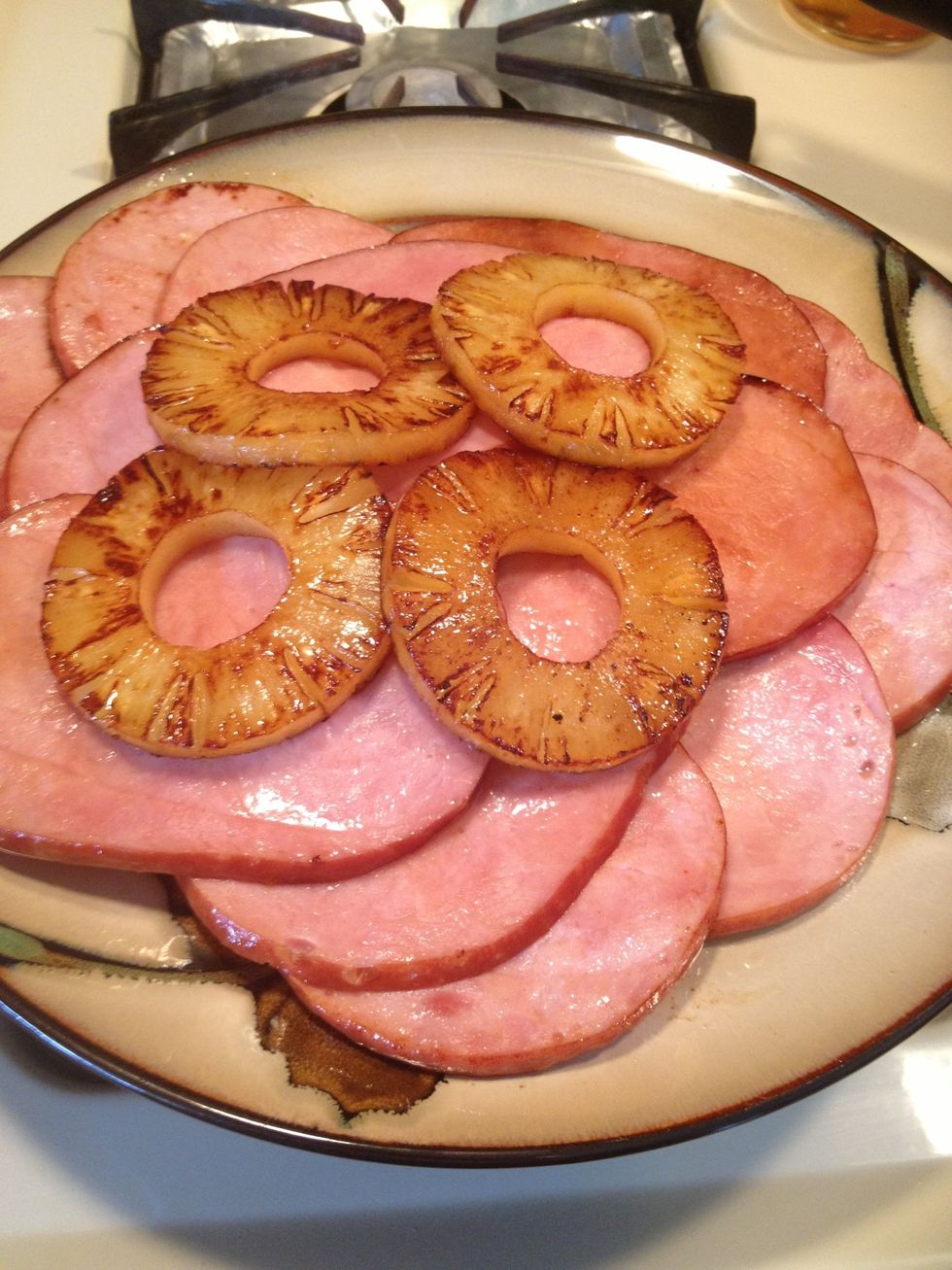 Once the pineapple has browned remove and set them aside😀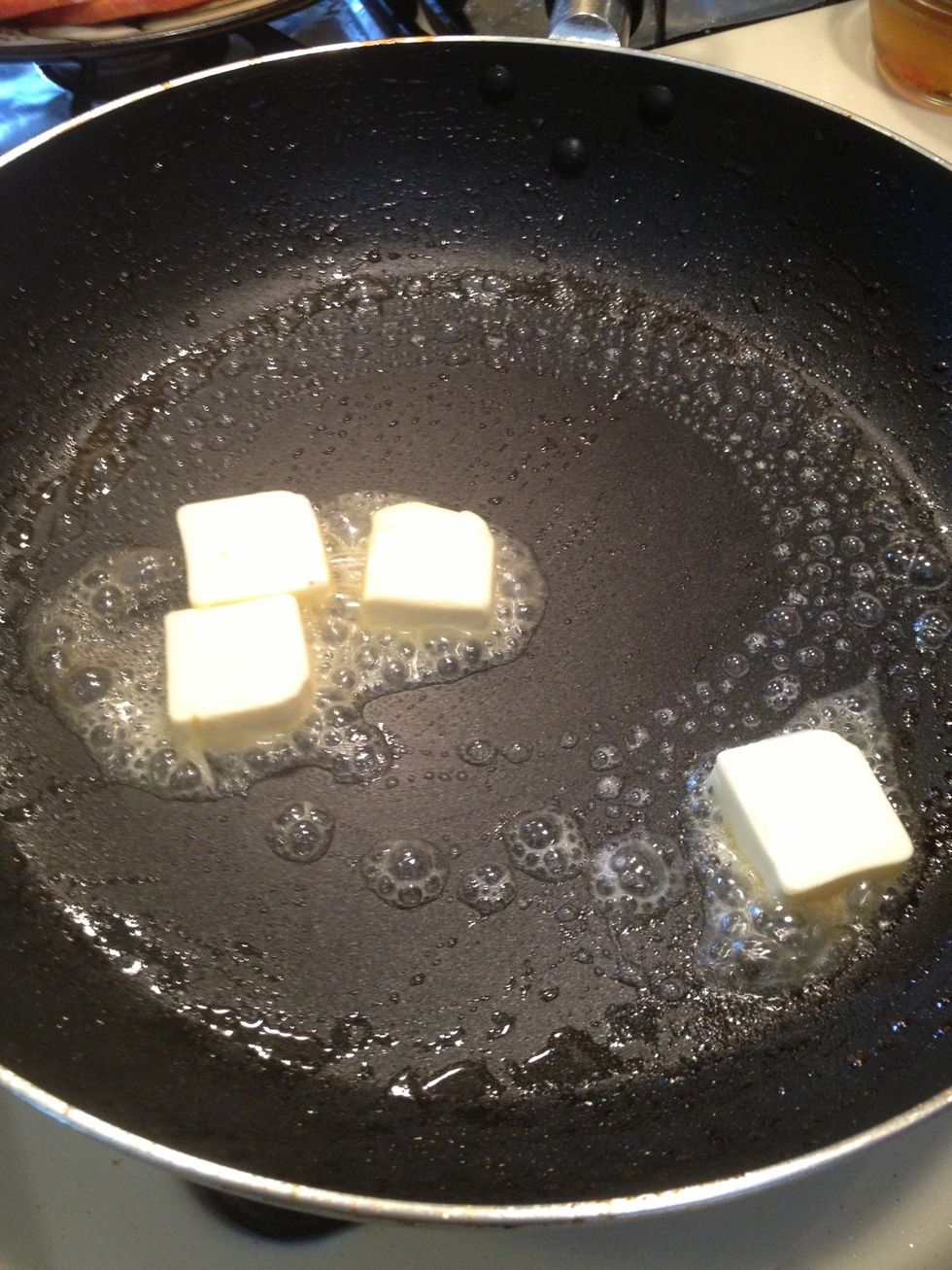 Now let's make our yummy glaze. In the same pan you Cooked the ham and pineapple add the rest of the butter (4tbs) let it melt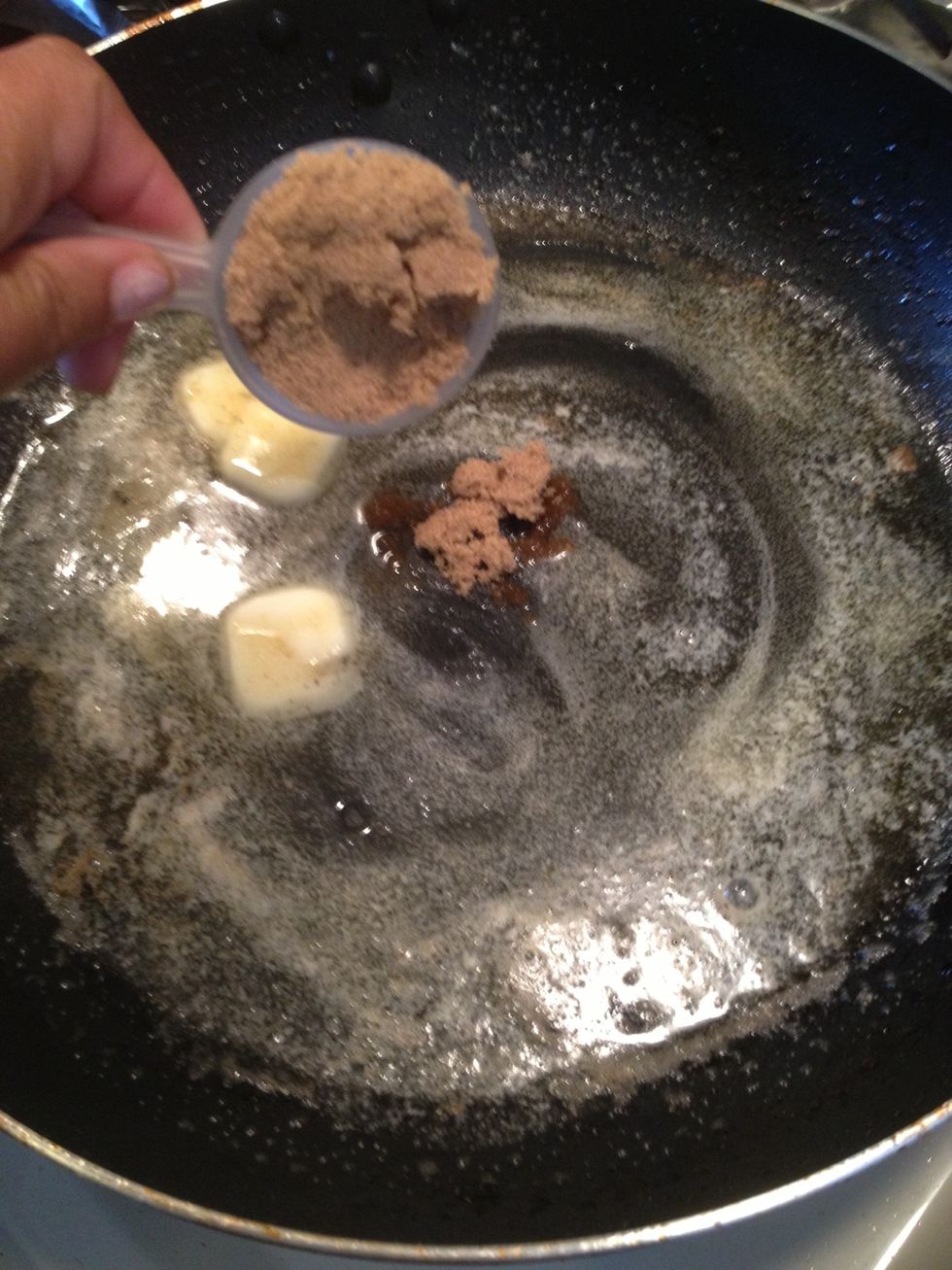 Add the brown sugar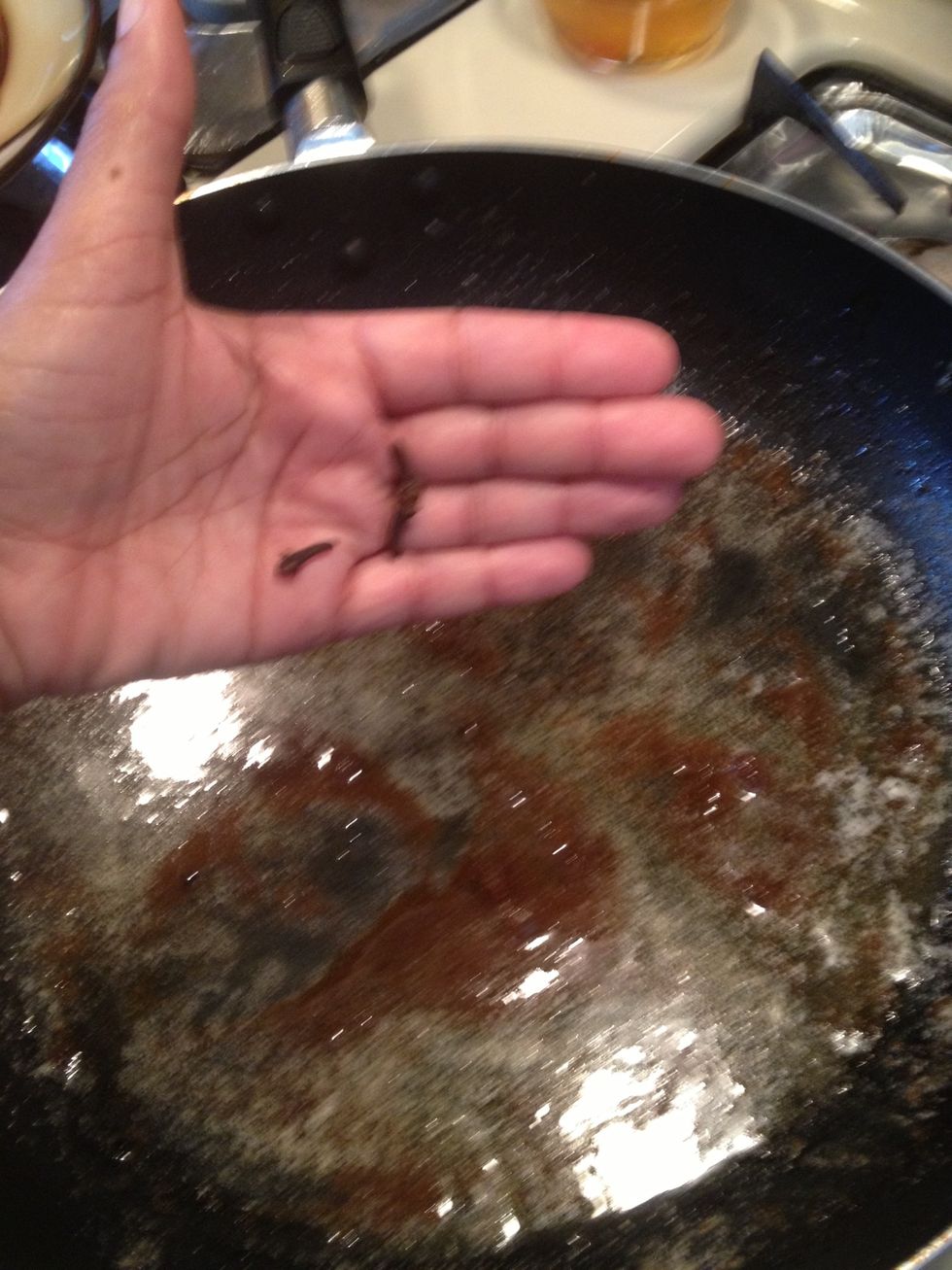 The whole cloves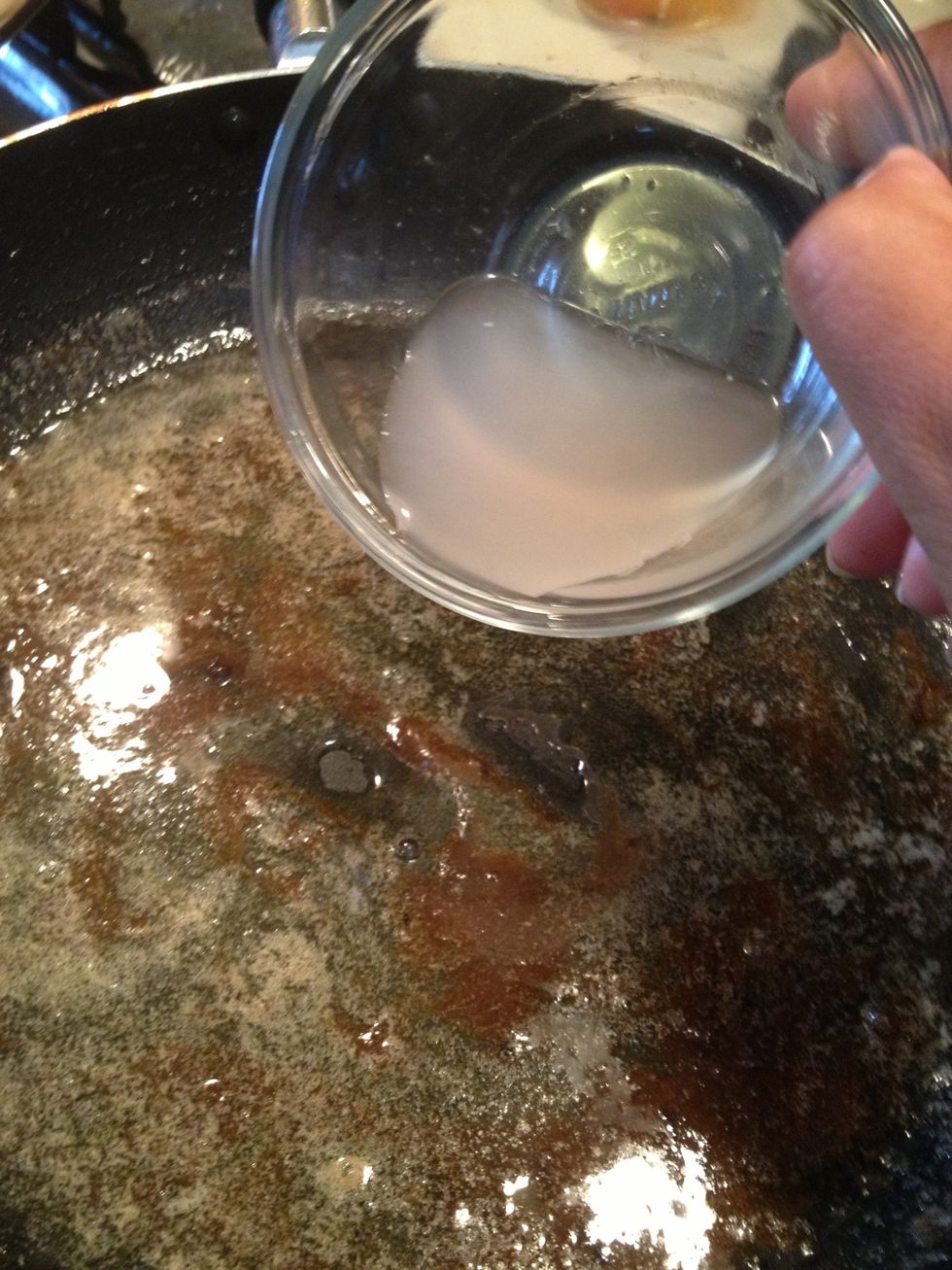 When I opened up the package of ham there was some ham juice that I was not about to discard. Do the same when you open up your ham. Remove the juice(if it has) and set aside for this step. It's good.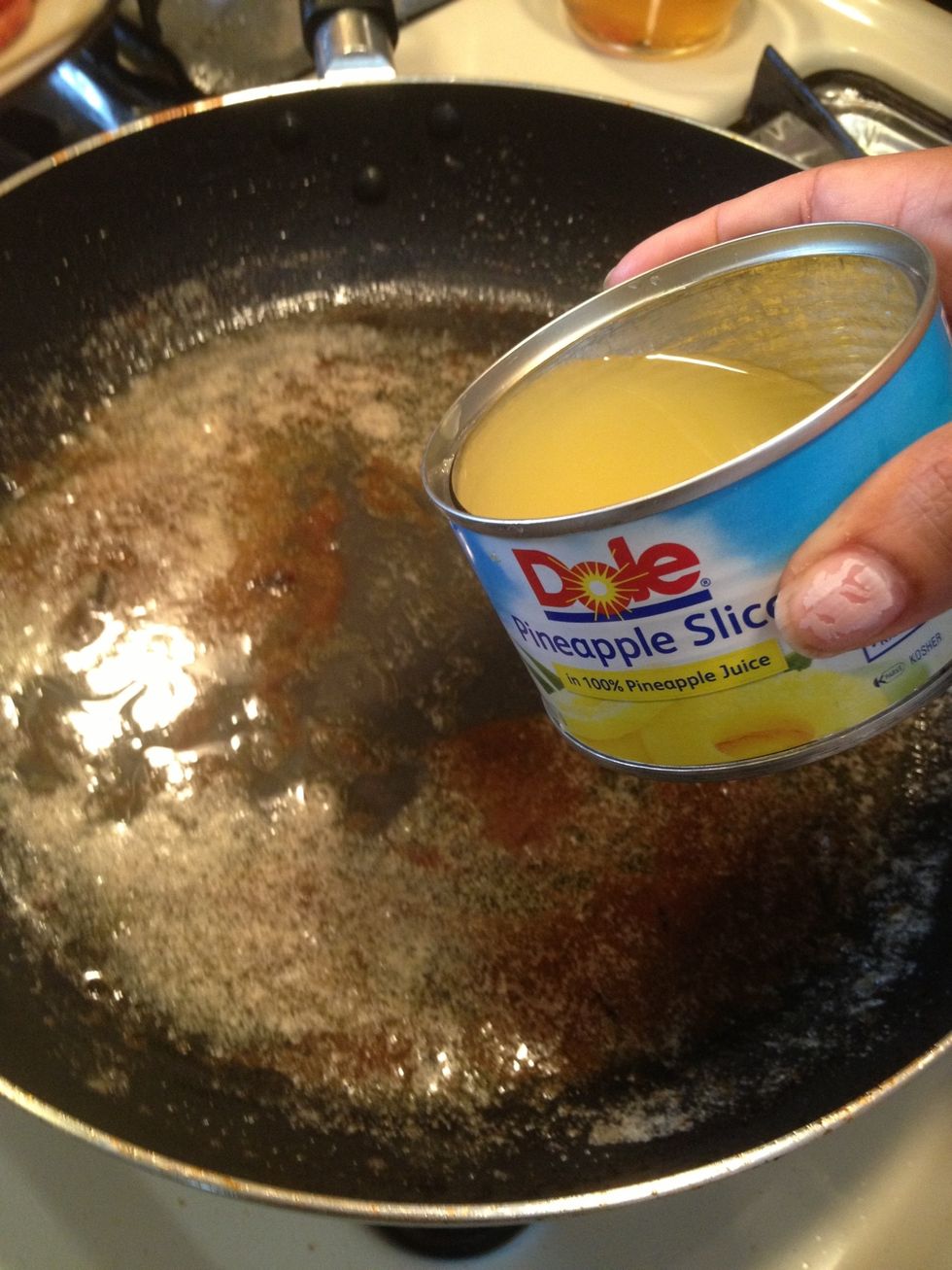 Remember that pineapple juice add that in there right now. It's so good.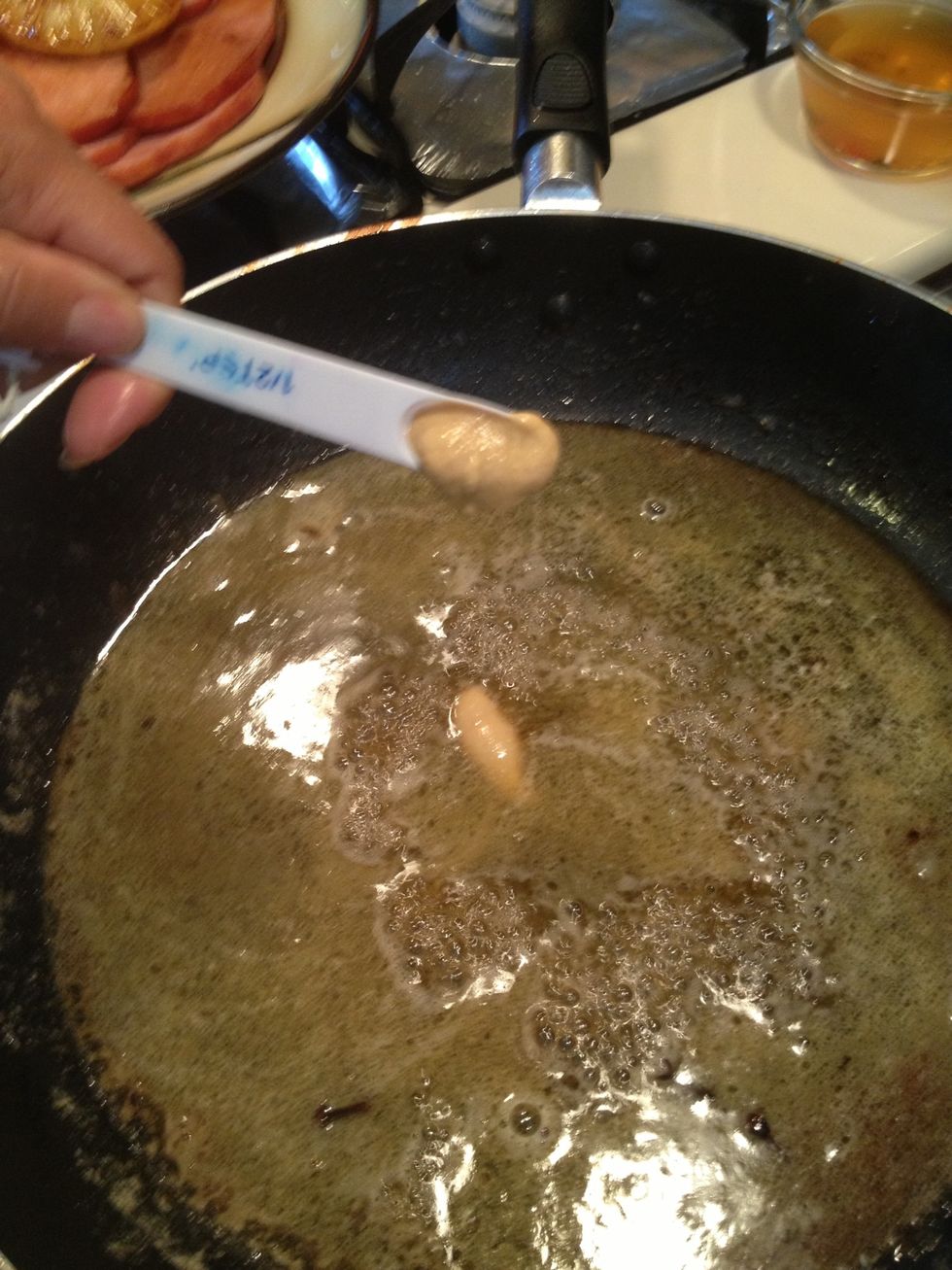 And lastly the Dijon mustard. This is the secret Ingredient that makes this ham taste so good😍😍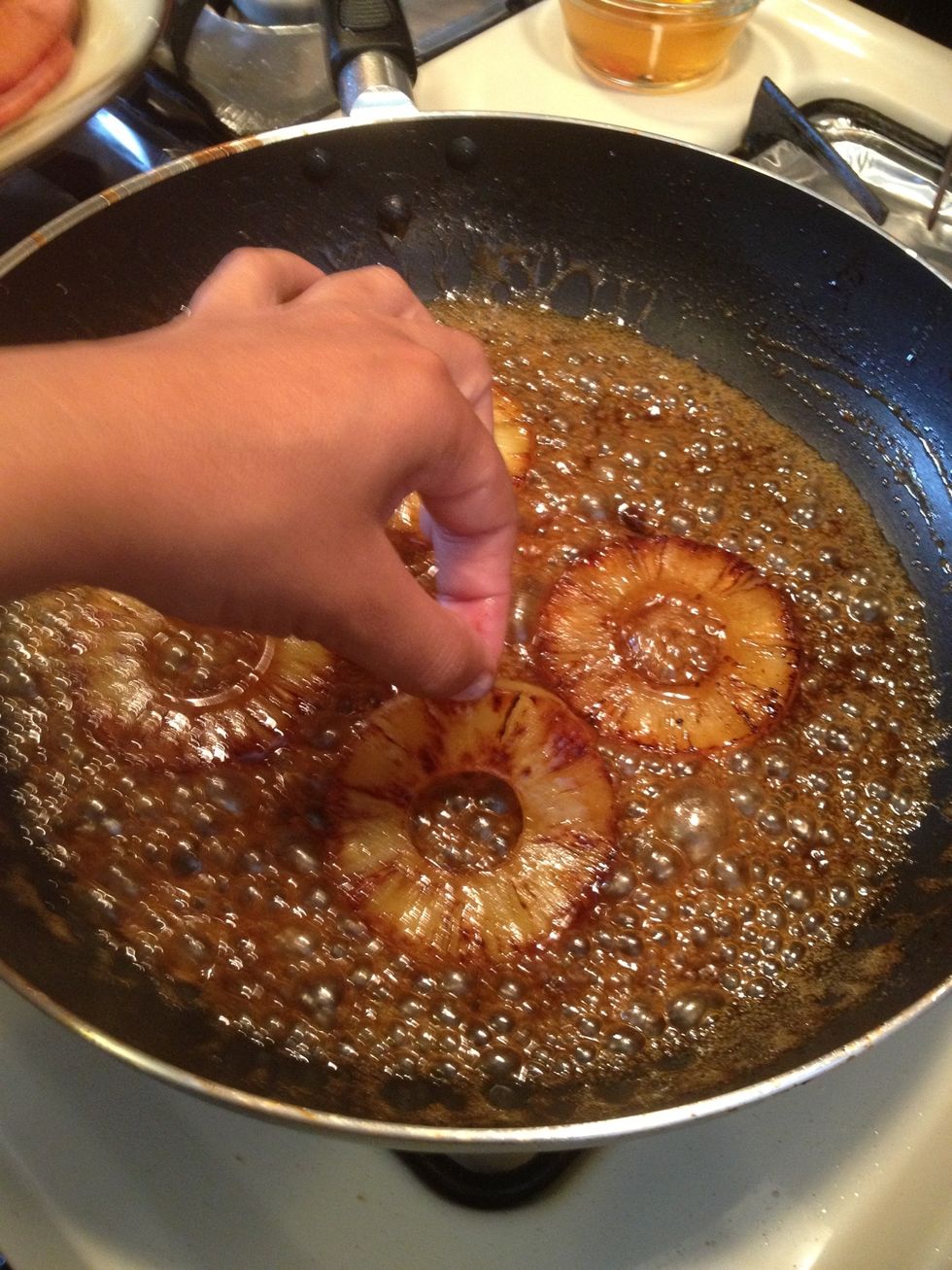 As soon as the sauce has thickened lets add the pineapples back to the skillet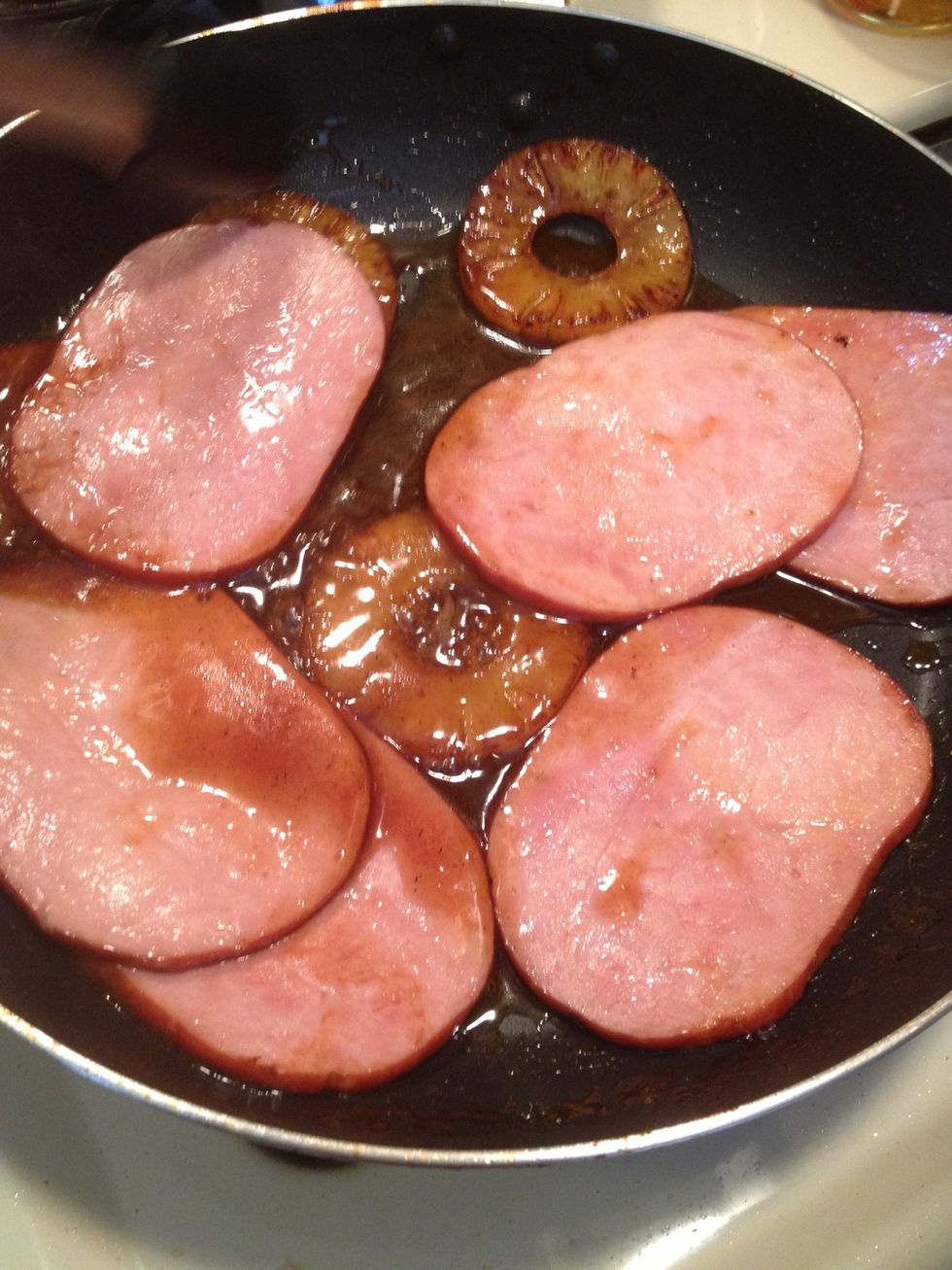 Immediately after add the ham slices and cook for a few minutes until sauce has thickened a little bit
Serve the ham immediately after making for the best flavor or else it will dry out if served and eaten at a later time.
Enjoy this sweet dish from my kitchen to yours .😍😊👍
6-8 slices of cooked Ham
Small Can of sliced pineapple in juice
5.0Tbsp Brown sugar
6.0Tbsp Salted butter
6.0 Whole Cloves
1/2tsp Dijon mustard
Pinch of salt