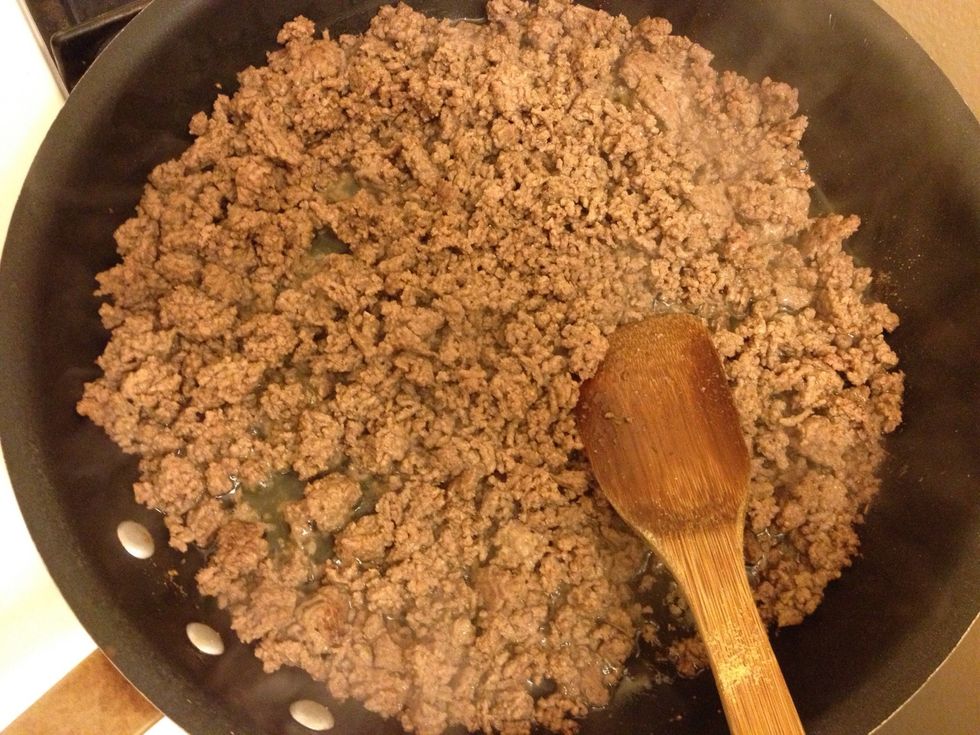 Brown 1 lb. of ground beef, turkey, or chicken over medium heat. Season to taste with salt, pepper, crushed garlic (or garlic powder), and ground cumin.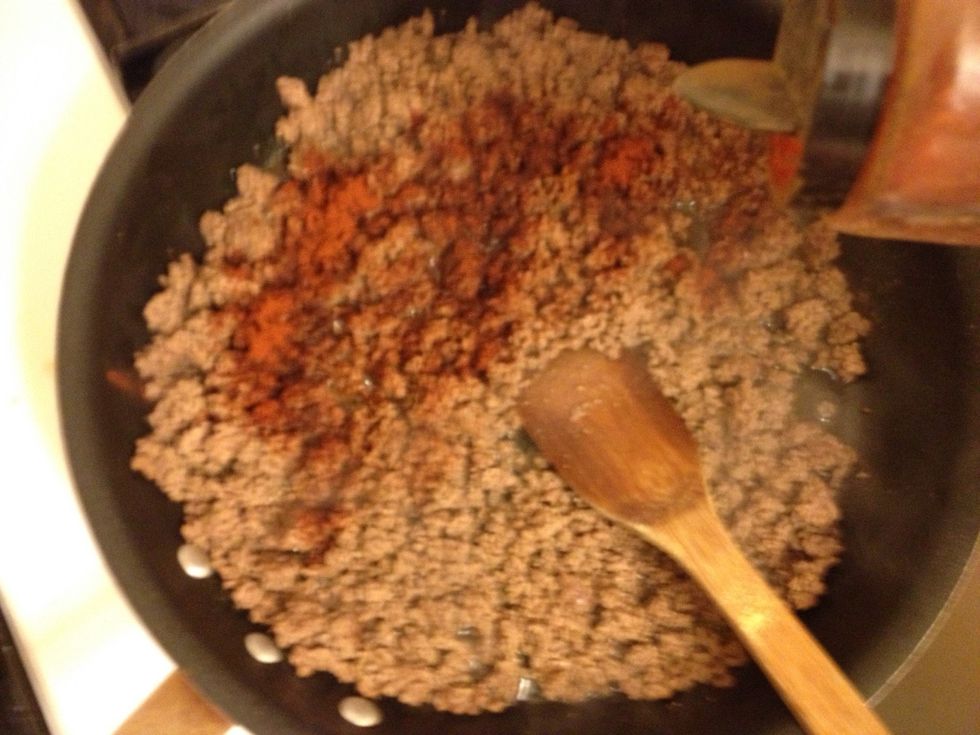 Now add about 3 heaping tablespoons of red chili powder and mix in well.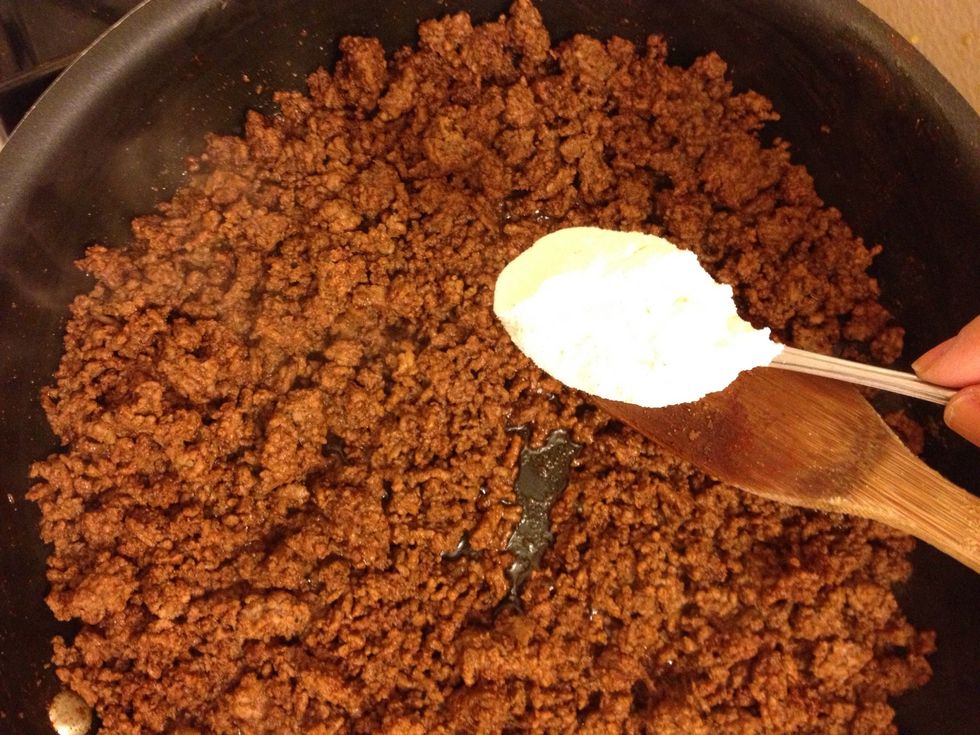 Once the chili powder has been well mixed, sprinkle 2 heaping tablespoons of flour over the meat.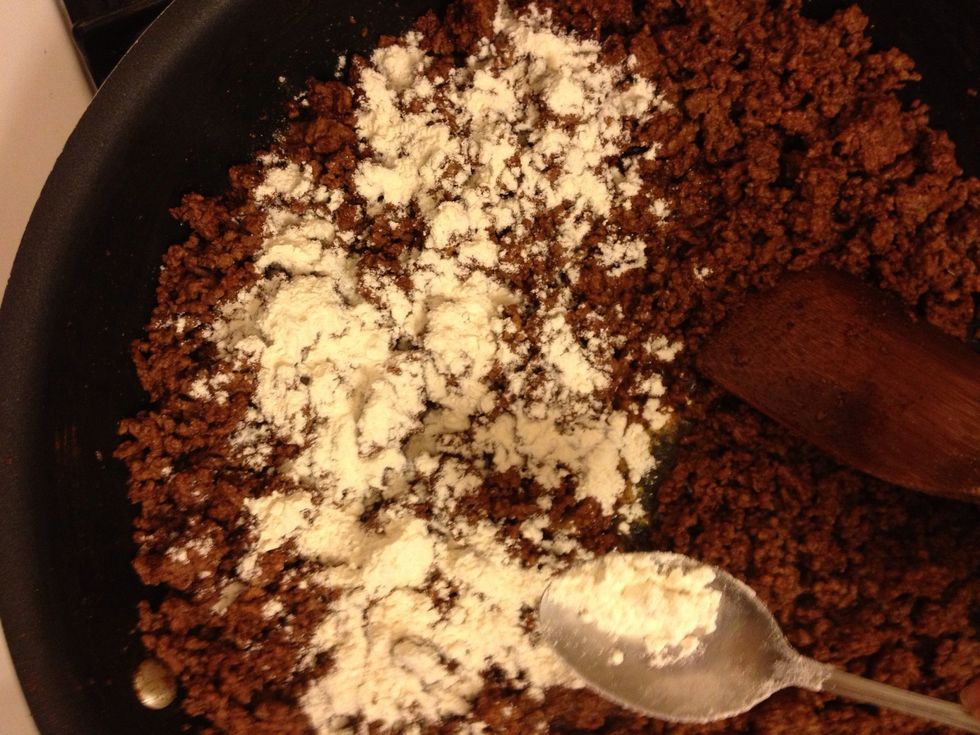 Sprinkle enough flour to cover the entire skillet area. Add more flour if needed.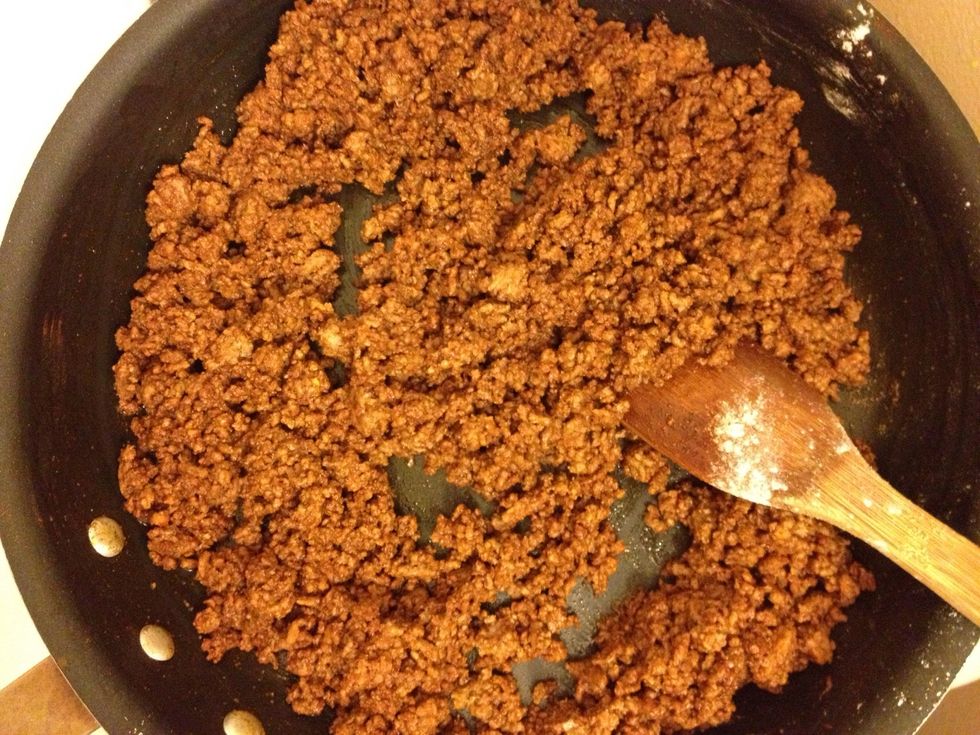 Stir the flour well throughout the meat. The flour should stick to the meat.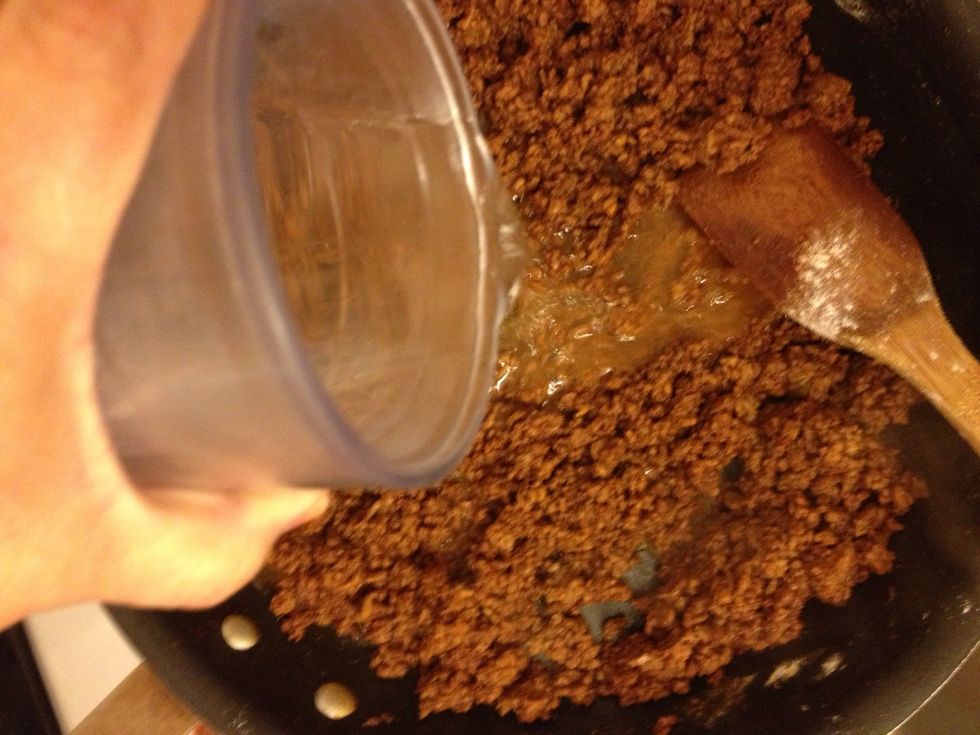 Pour 1 1/2 cups of water, adding a little at a time. The sauce should begin to thicken, but not too thick or too thin.
The sauce should be the consistency of gravy and cover most of the meat.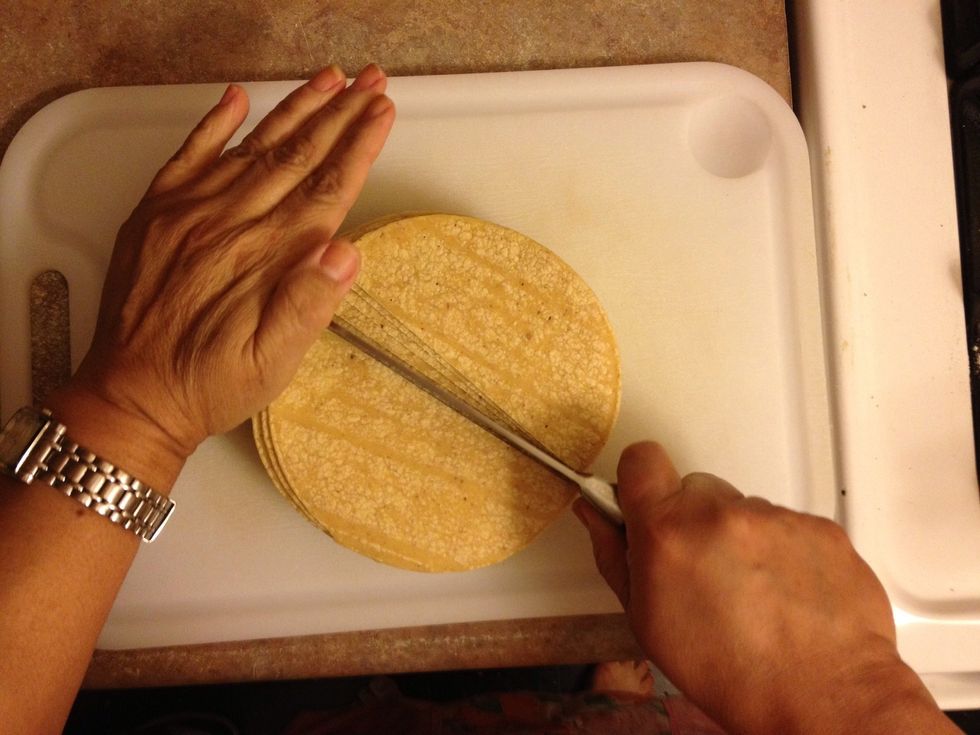 Place a stack of 12-16 yellow corn tortillas on a cutting board.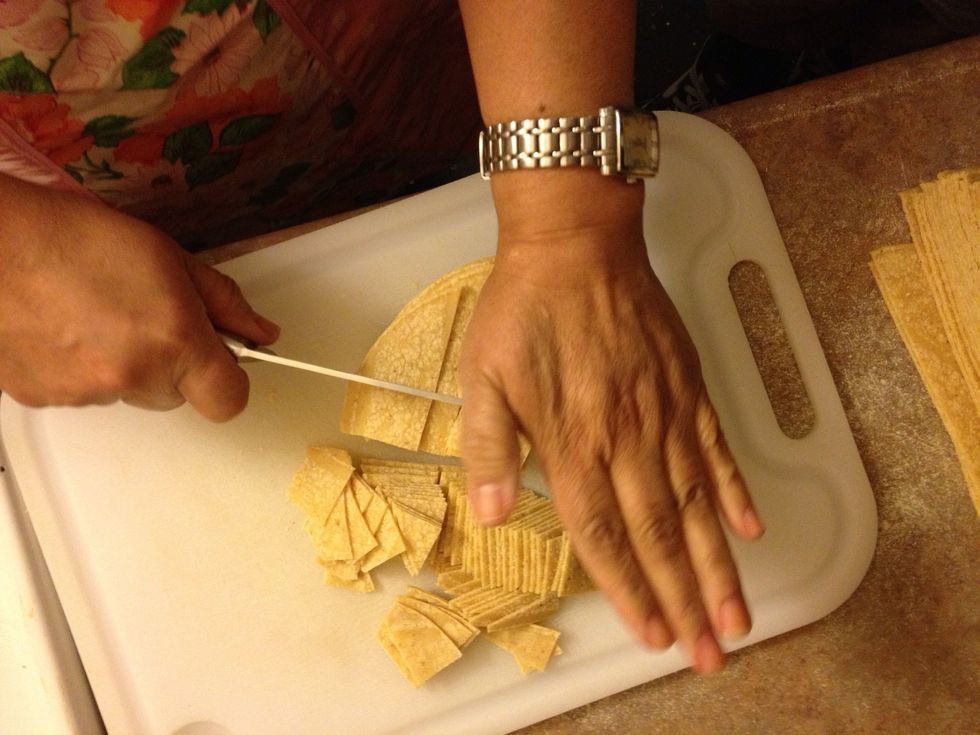 Cut the tortillas into 1 inch squares.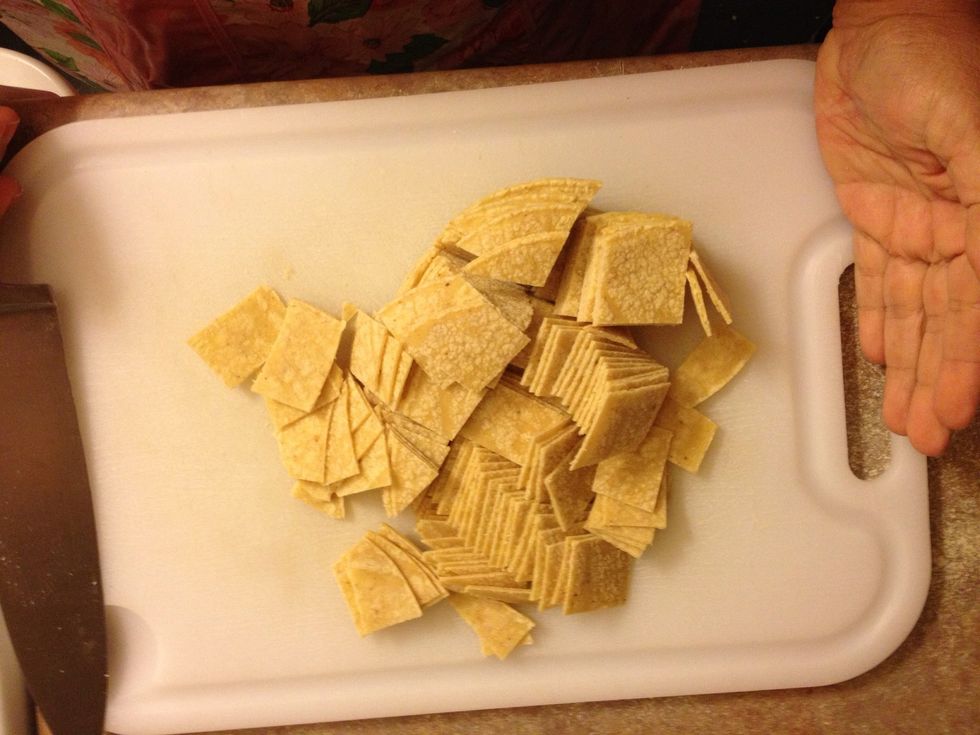 Separate and loosen the squares.
Sprinkle the tortillas over the simmering meat and begin folding them into the gravy or sauce.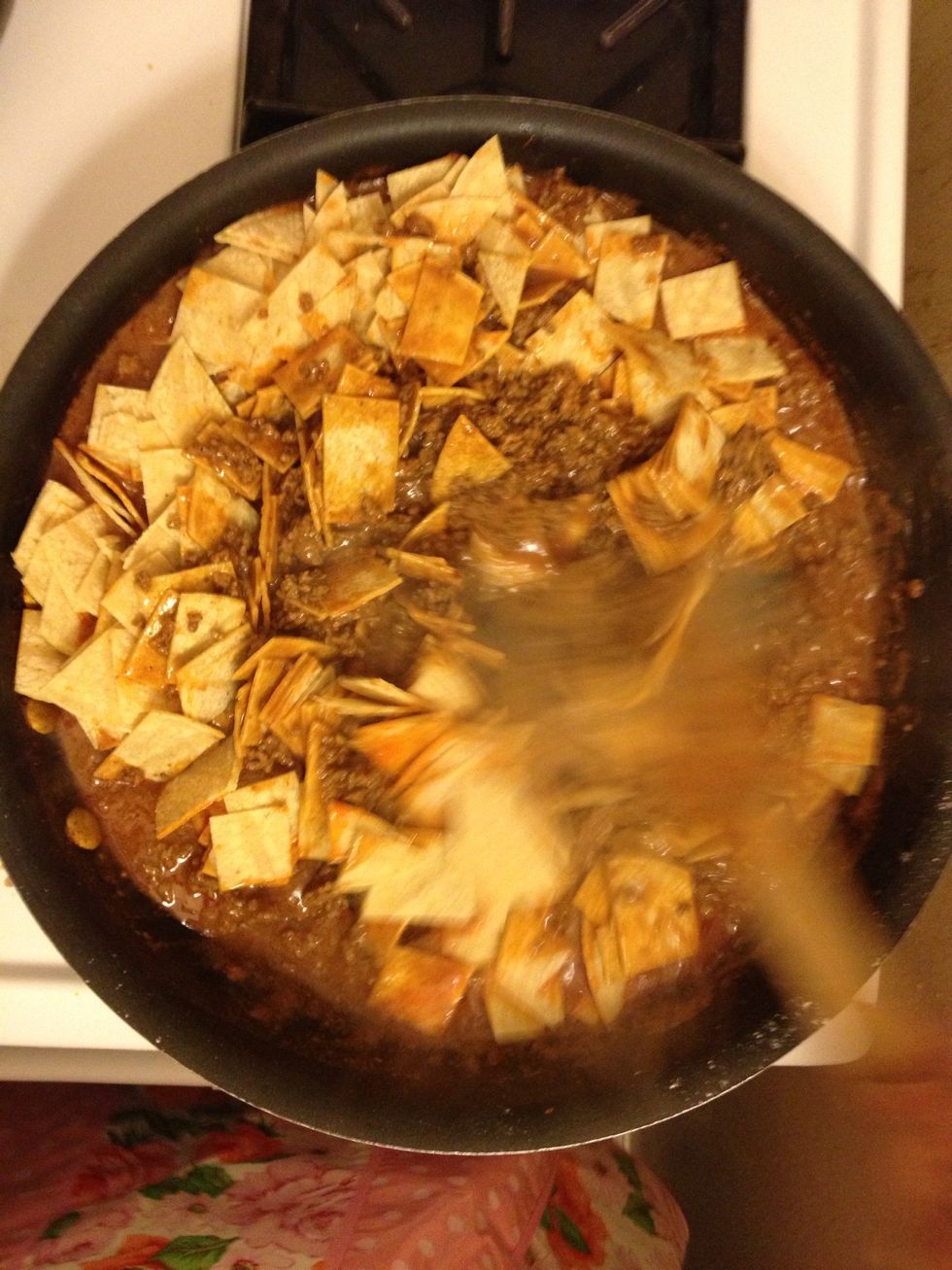 Be sure that all tortilla squares are covered in the sauce. They should soften as they are stirred with the heat of the sauce.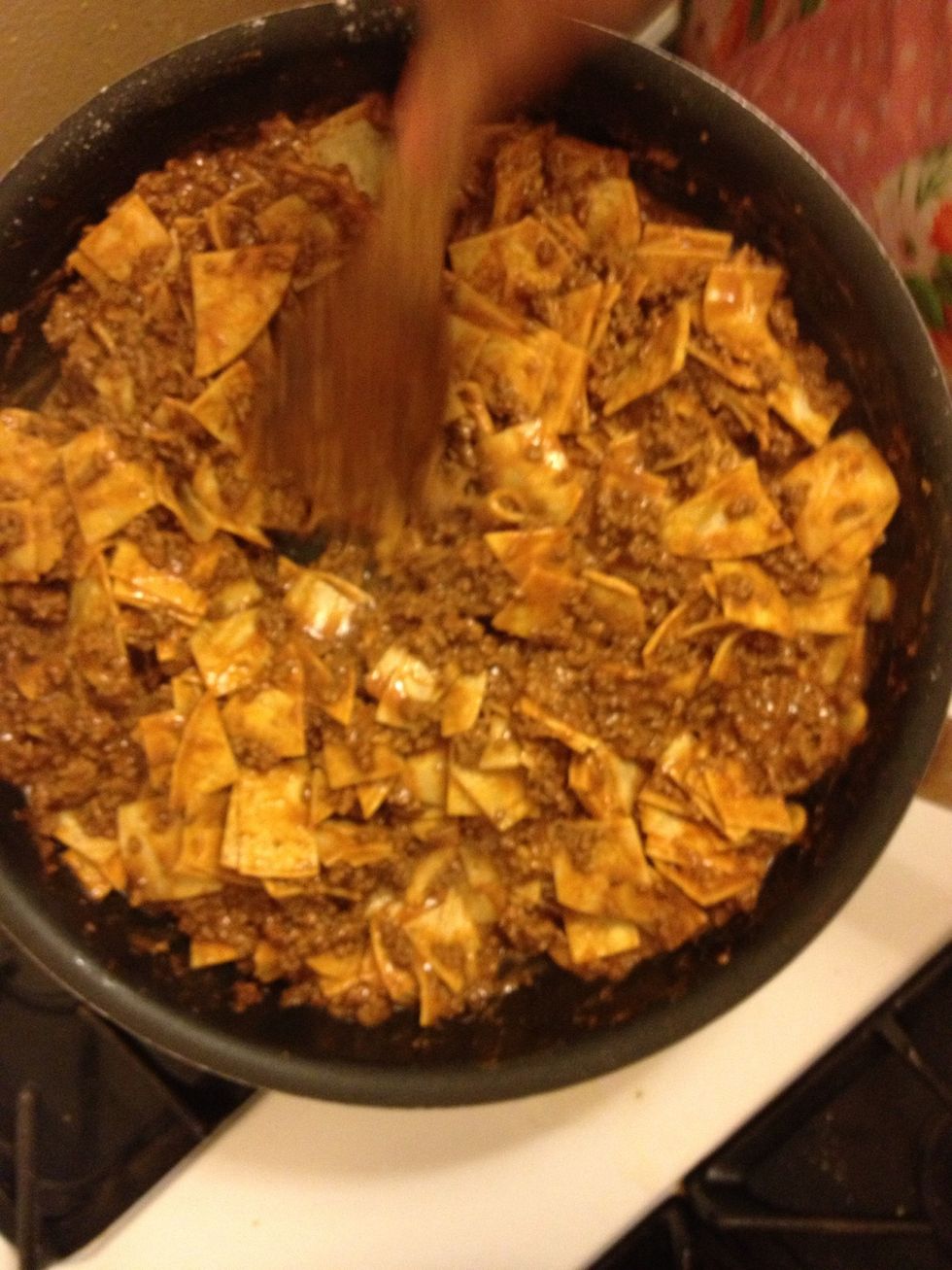 Most of the sauce will begin to be absorbed by the tortillas. However, this skillet dish should not be dry.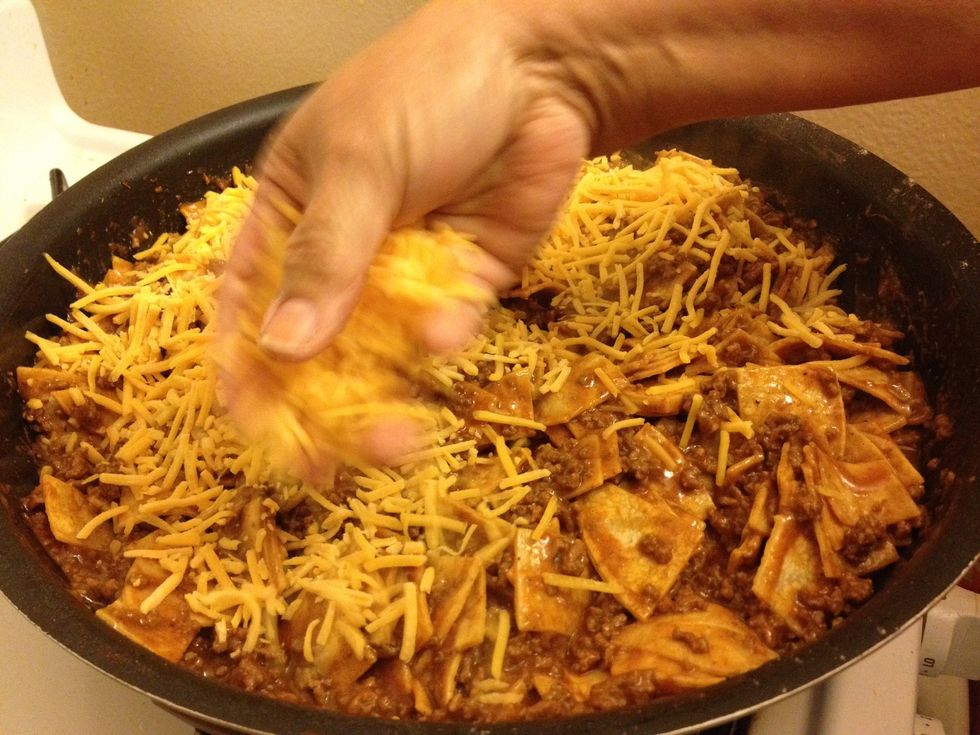 Sprinkle 1 cup (or more if you love cheese😜), over the top covering the entire skillet area.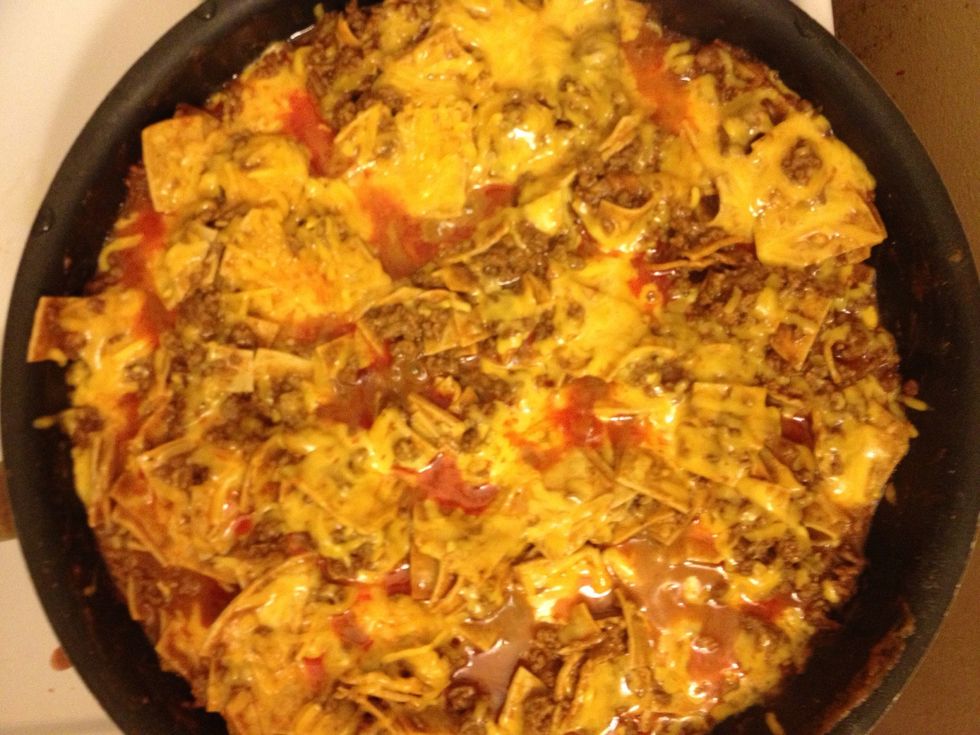 Cover the skillet and let it simmer on low just until the cheese is melted.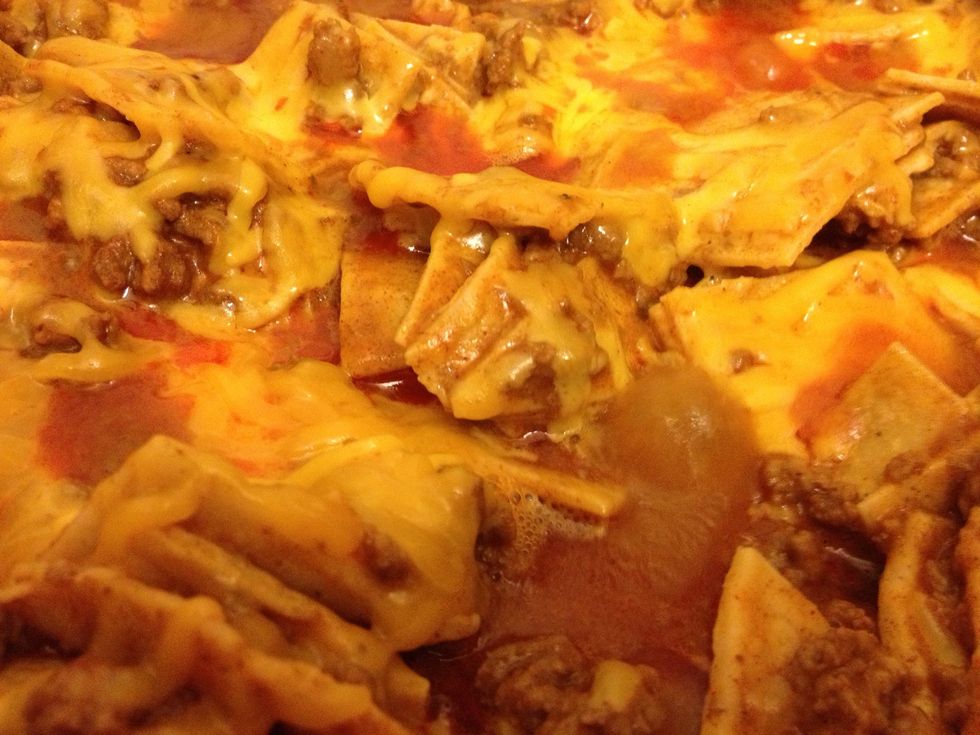 Yummy and cheesy delicious!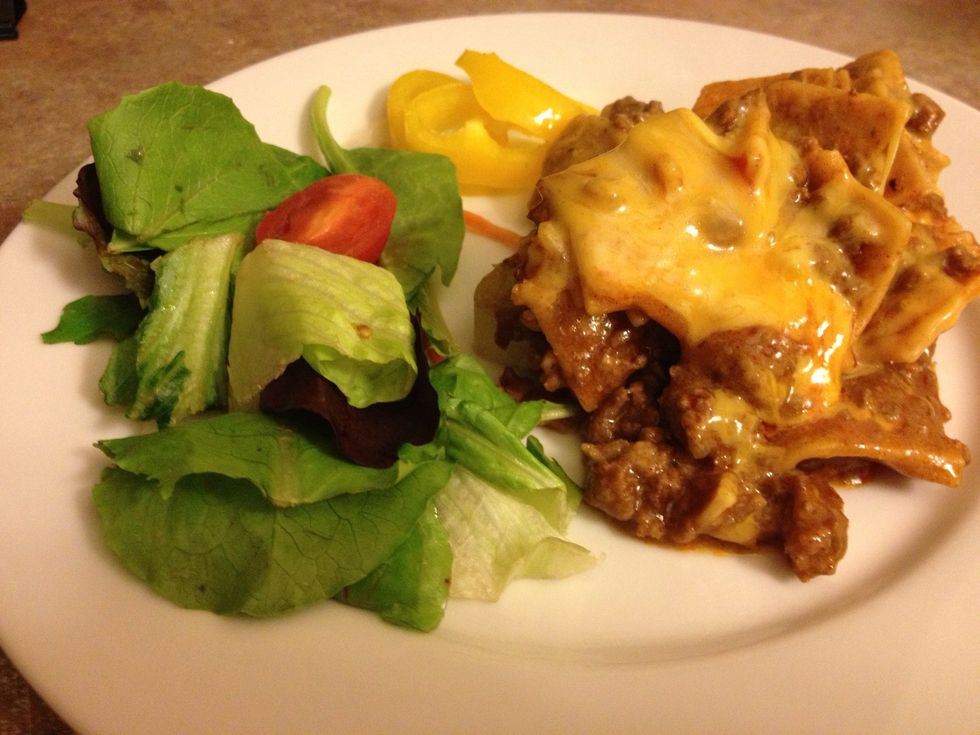 Serve with a green salad and avocado slices and it's dinner.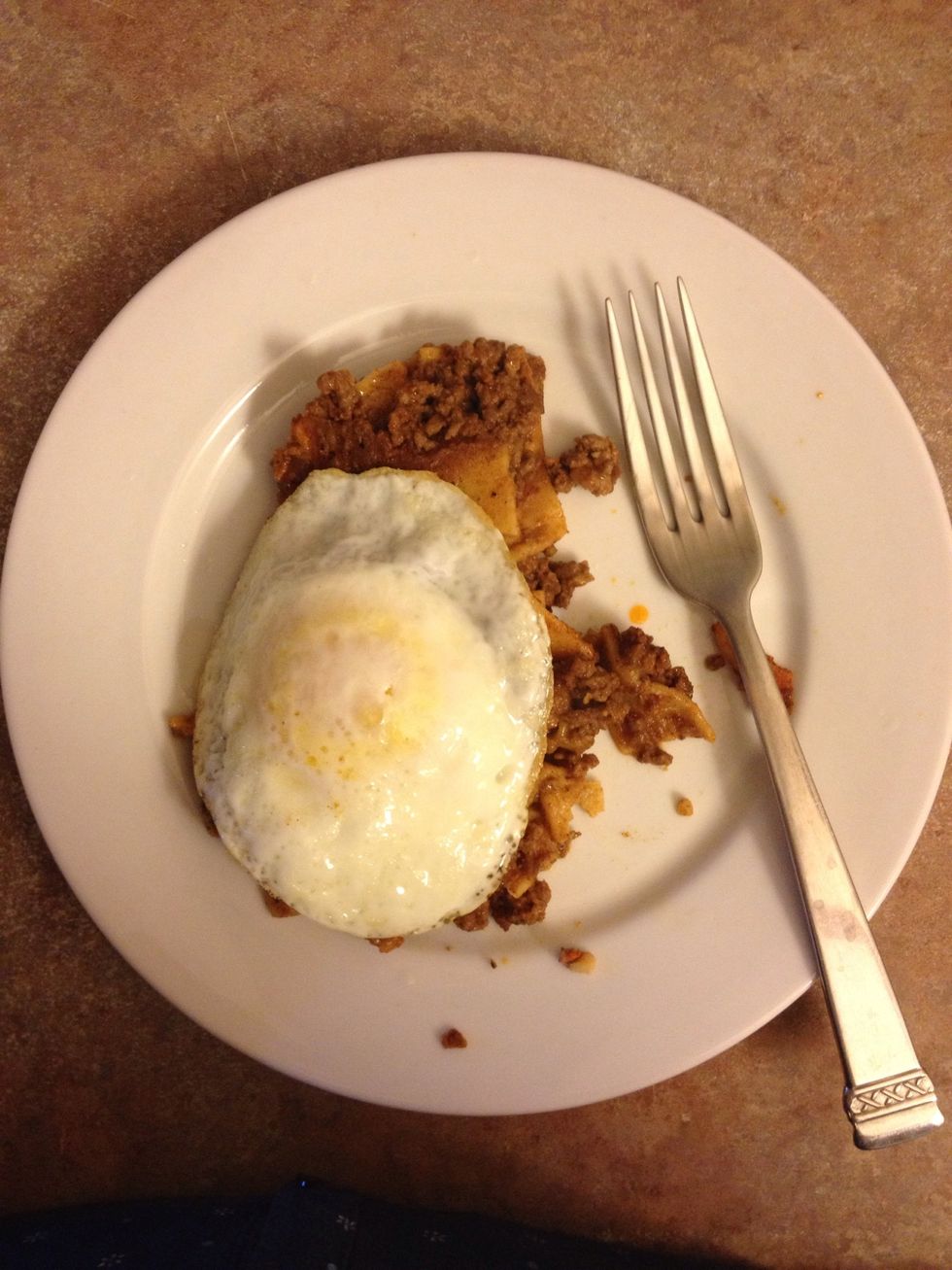 Got leftovers? Goes great with an egg for breakfast. Enjoy!
Ground meat
Salt & pepper to taste
crushed garlic or use powder
Red chili powder
Flour
Yellow corn tortillas
Grated cheese
optional: black olives