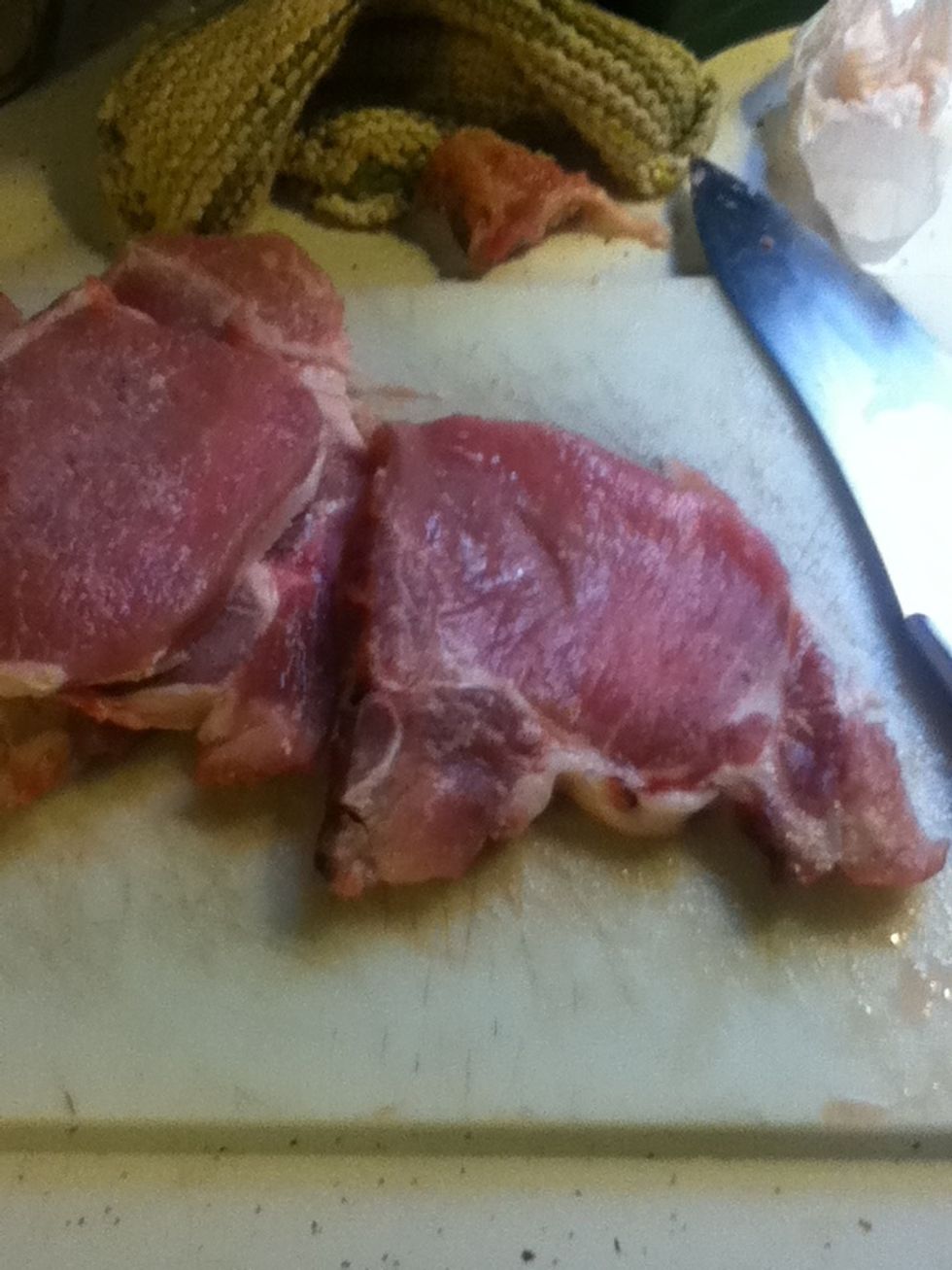 Cut the fat off your thawed pork chops.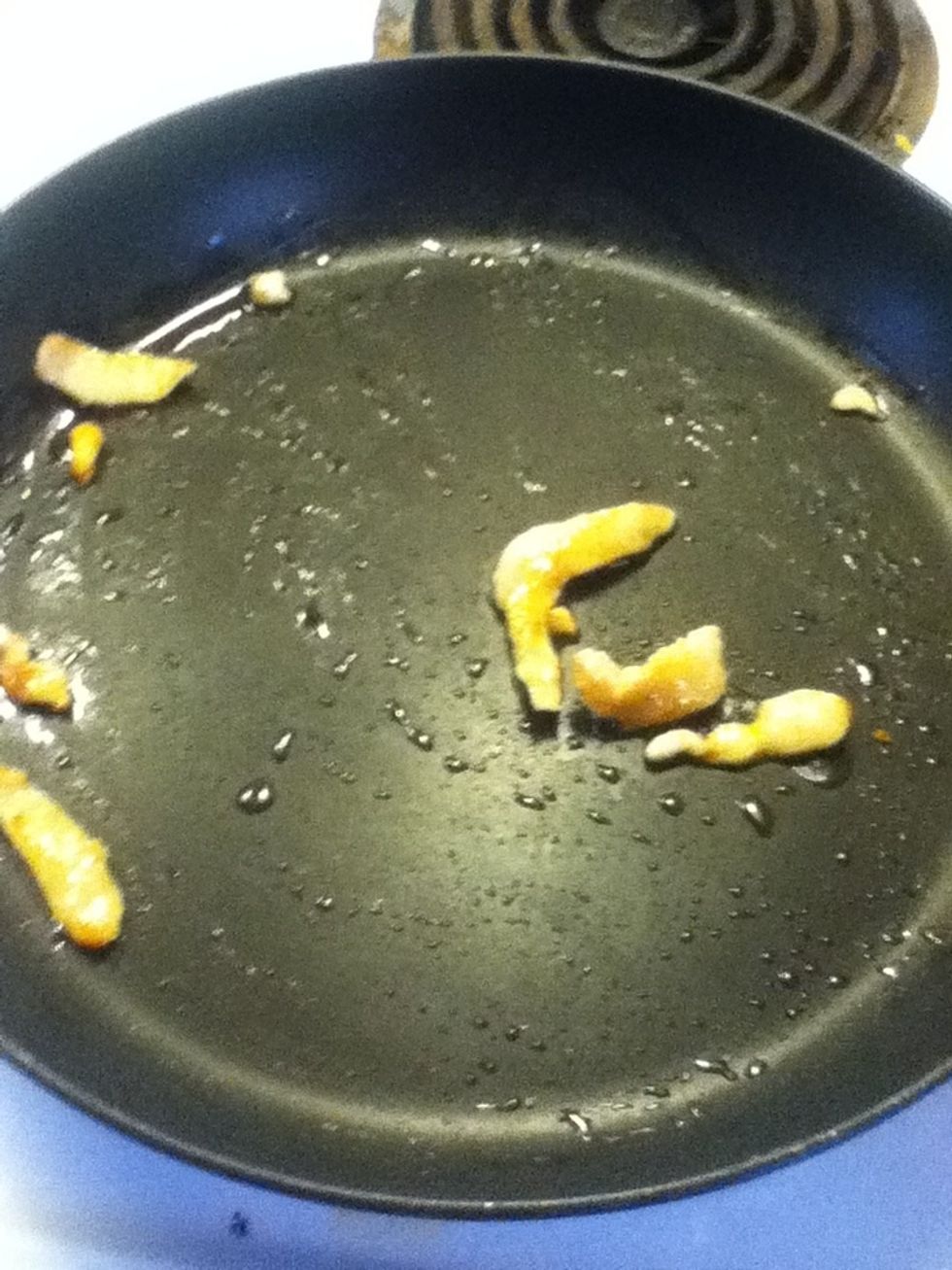 Put the fat into the skillet on medium-high heat.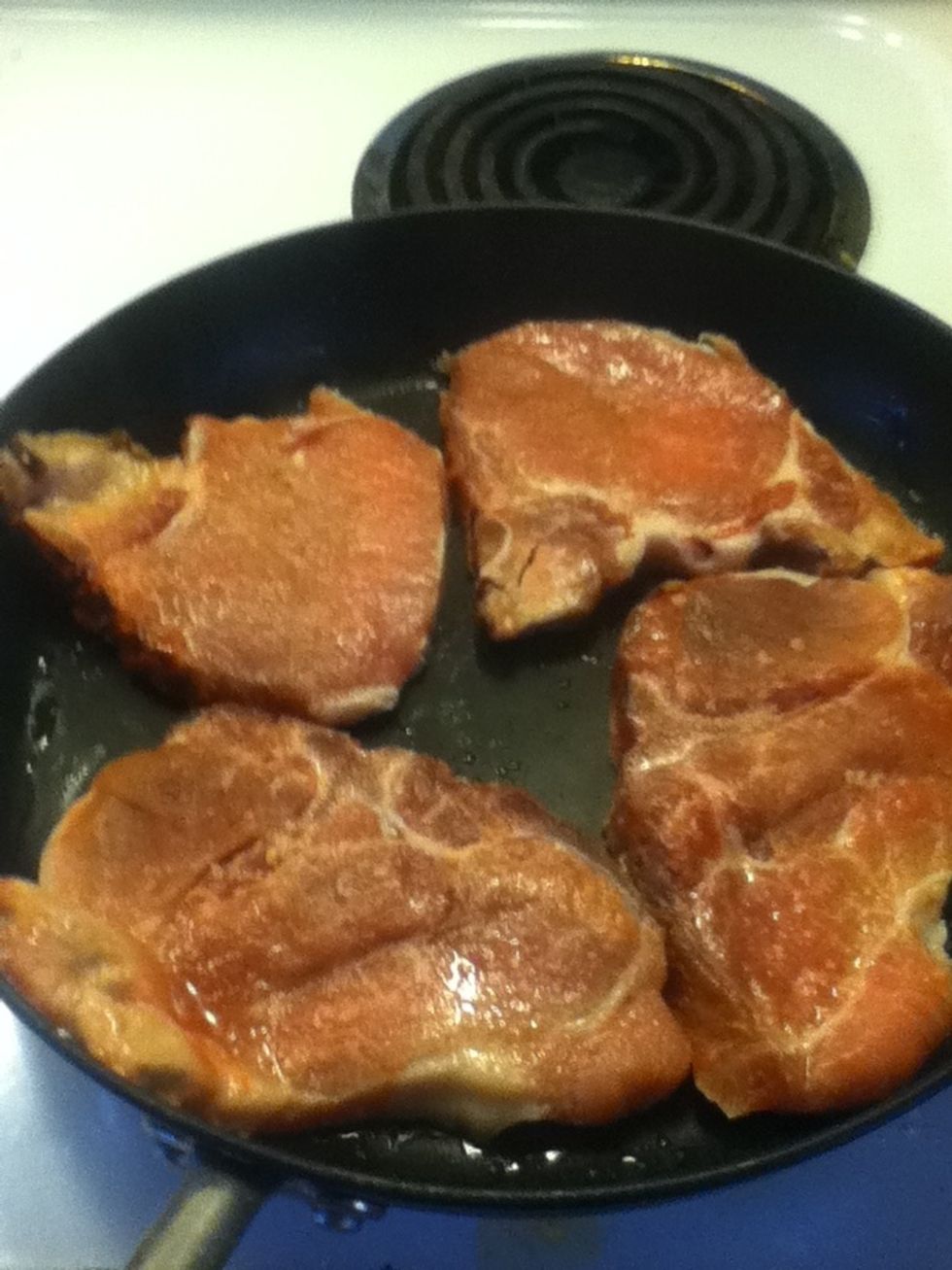 Remove the scraps of fat and place the chops in the skillet.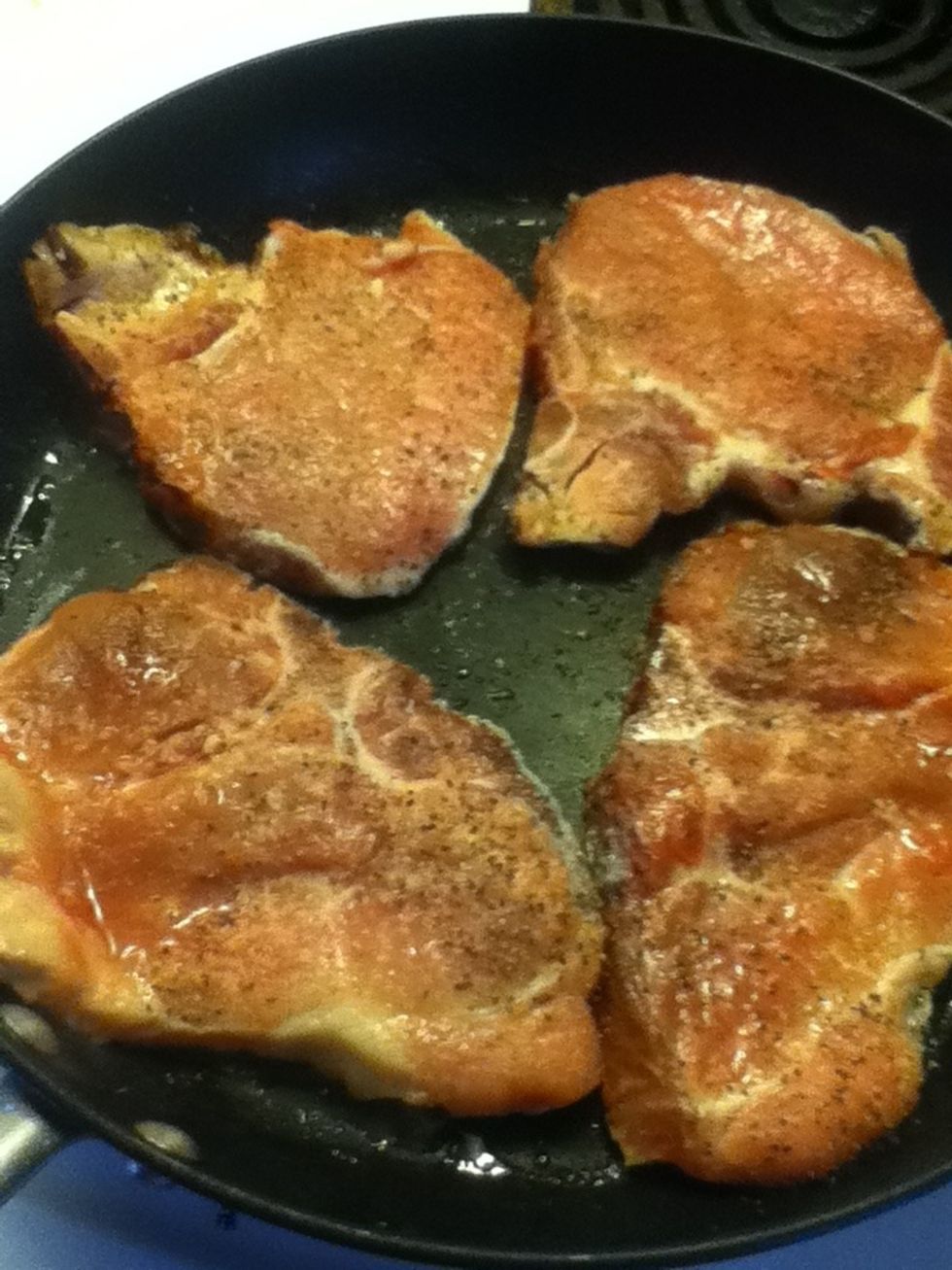 Add pepper and salt.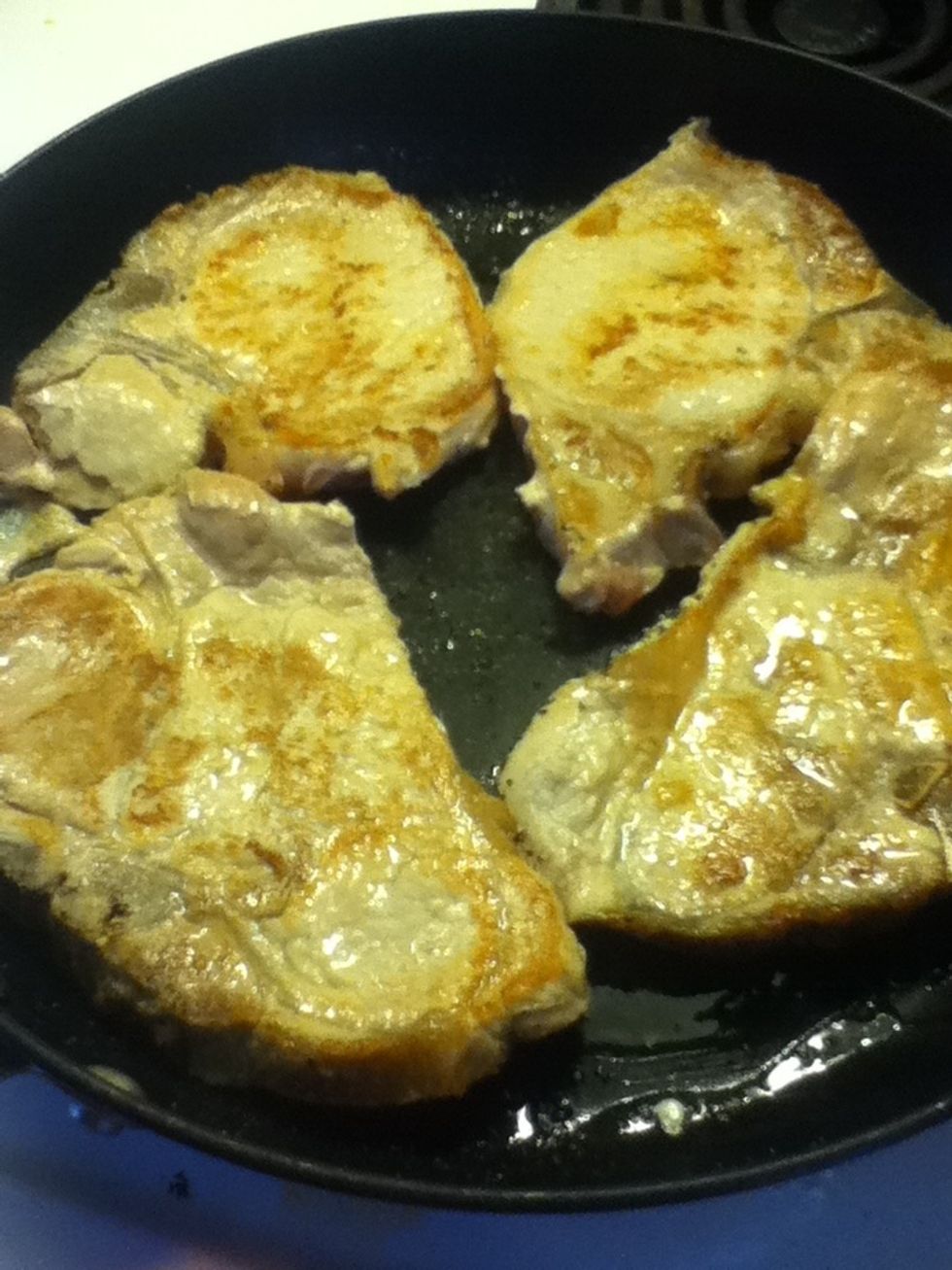 Flip the chops with a pair of tongs once the side is brown.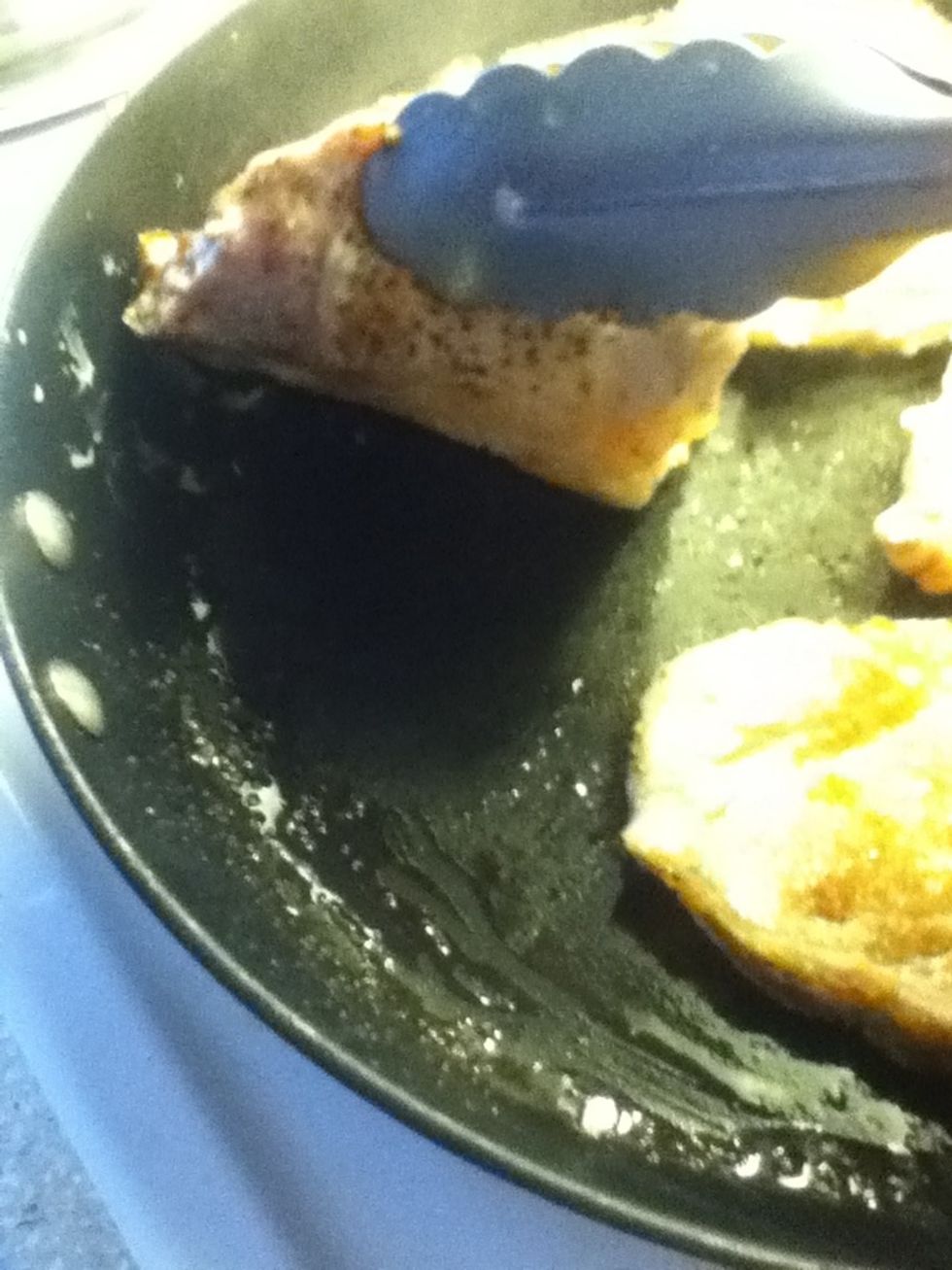 Check to see if the other side is brown. (takes 1-2 minutes)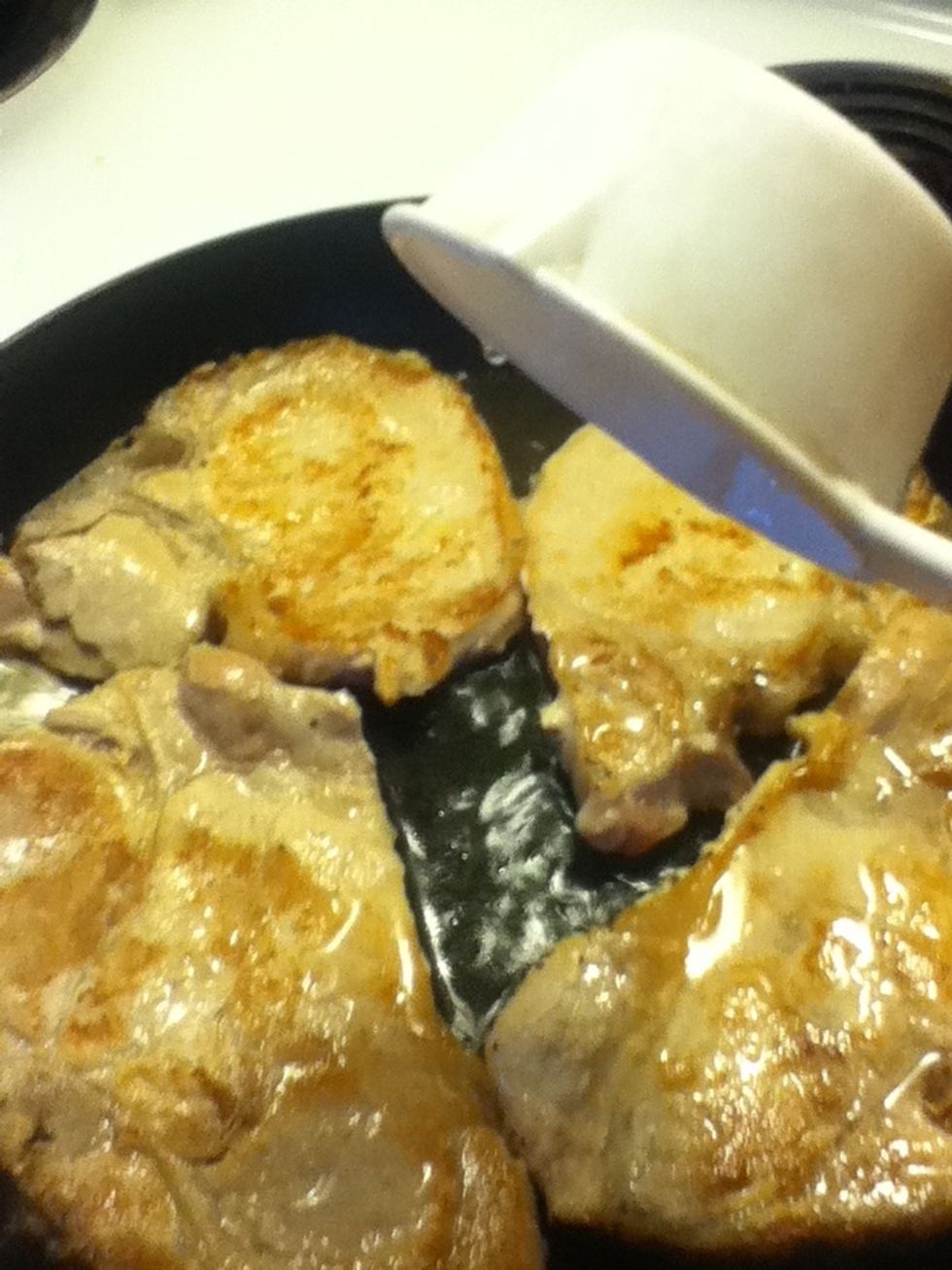 Add 1/2 cup of water.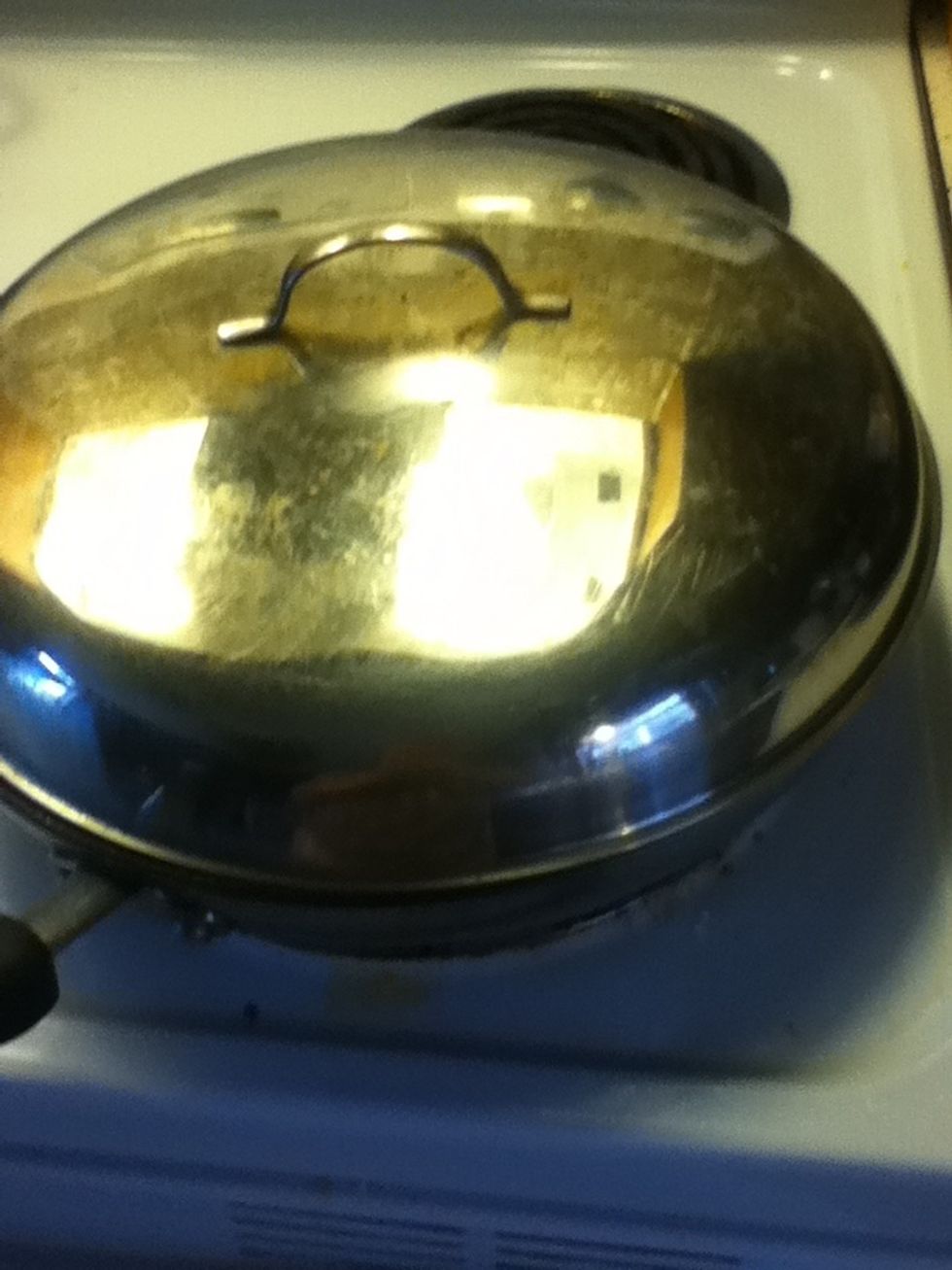 Cover the skillet.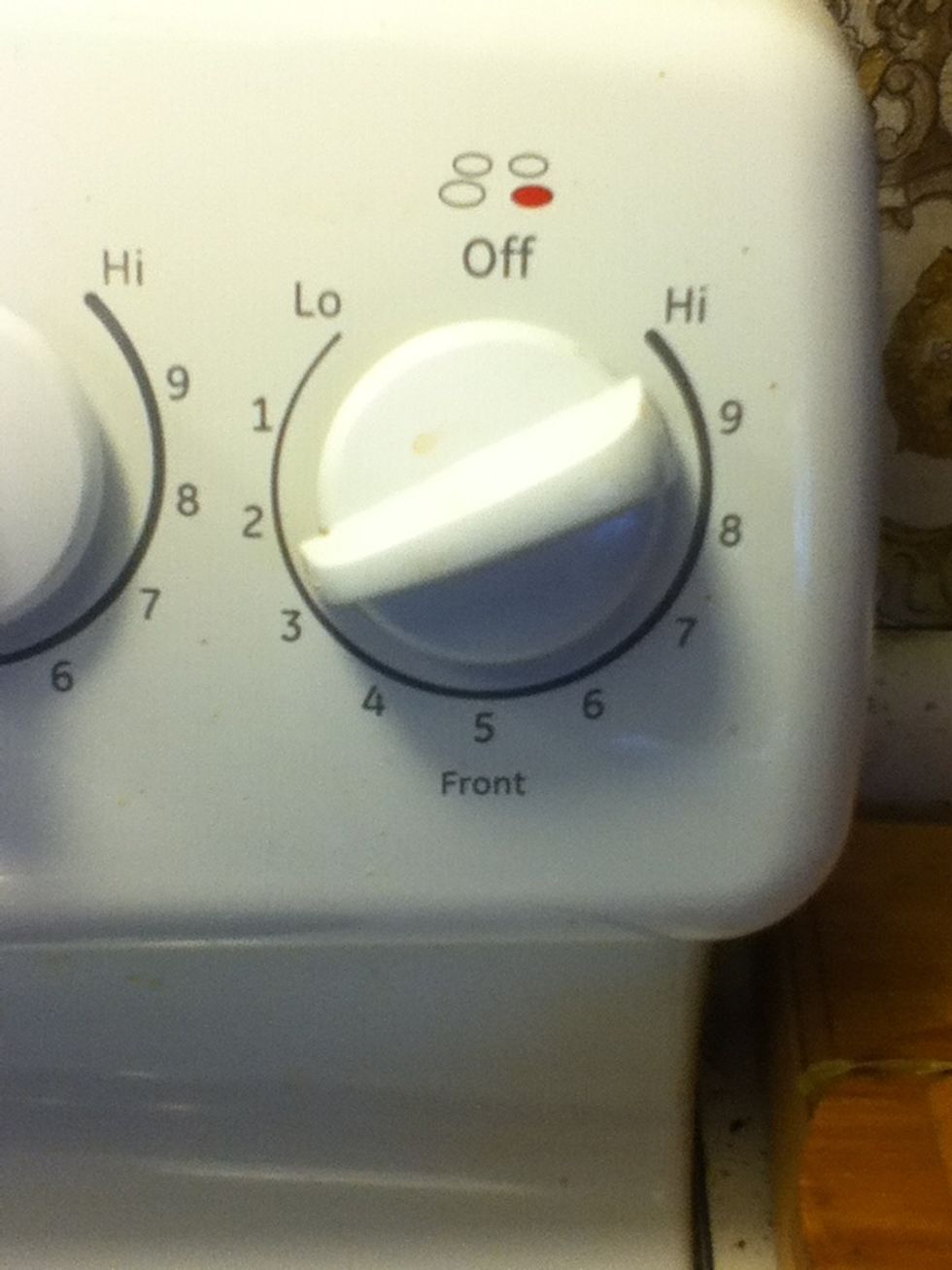 Turn the heat down on low.
Now you have to let the chops simmer for 45 minutes. Be sure to check if they're fork-tender around 30 minutes just in case you might over cook them.
Pork chops are usually dry so I added A1 sauce for extra flavor! The other side is a rice ball. I hope you enjoy!
4.0 Pork chops
1/2tsp Salt
1/2tsp Pepper
1/2c Water
Hannah Helsel
I'm not a chef or anything but I have a few meals up my sleeve and I am constantly trying new recipes. But, cooking is not the only trick i know. :)