Make Simple Yet Delicious Roasted Veggies
15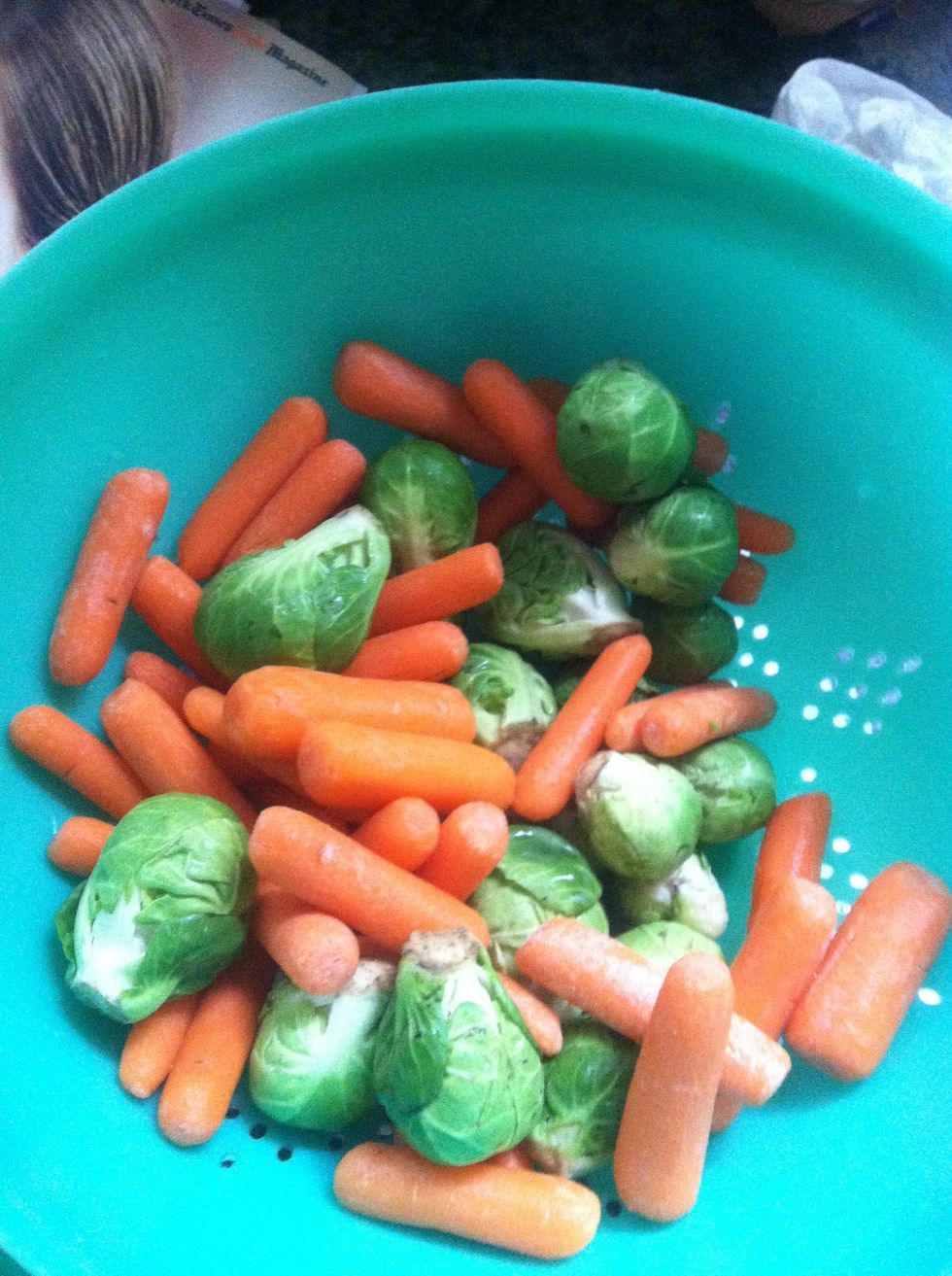 Today I'm going to be roasting carrots, Brussels sprouts and potatoes. Wash carrots and sprouts so they are clean :)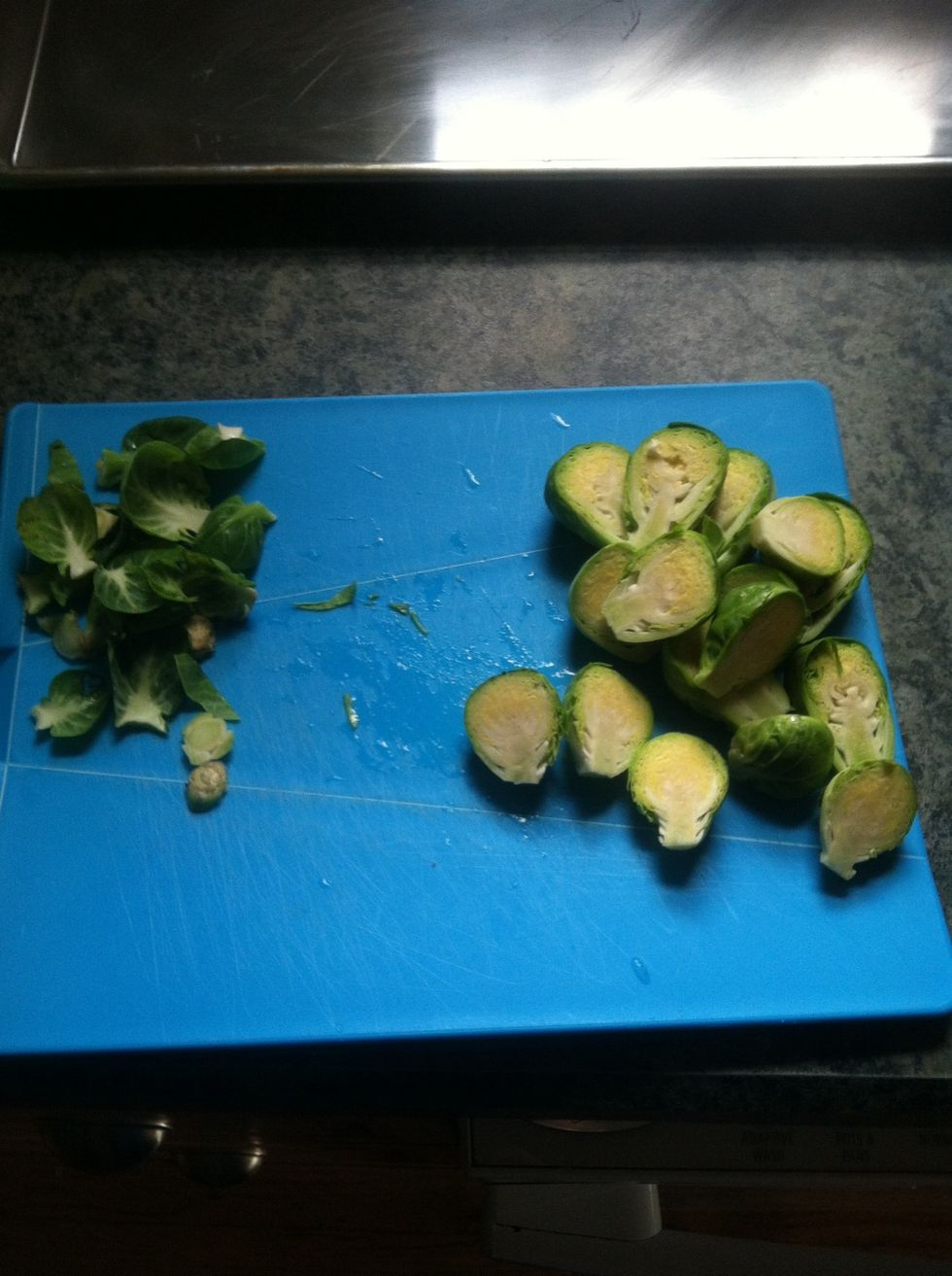 Grab your cutting board and knife and chip off the nasty ends off the sprouts. Proceed to cut the sprouts lengthwise, in half.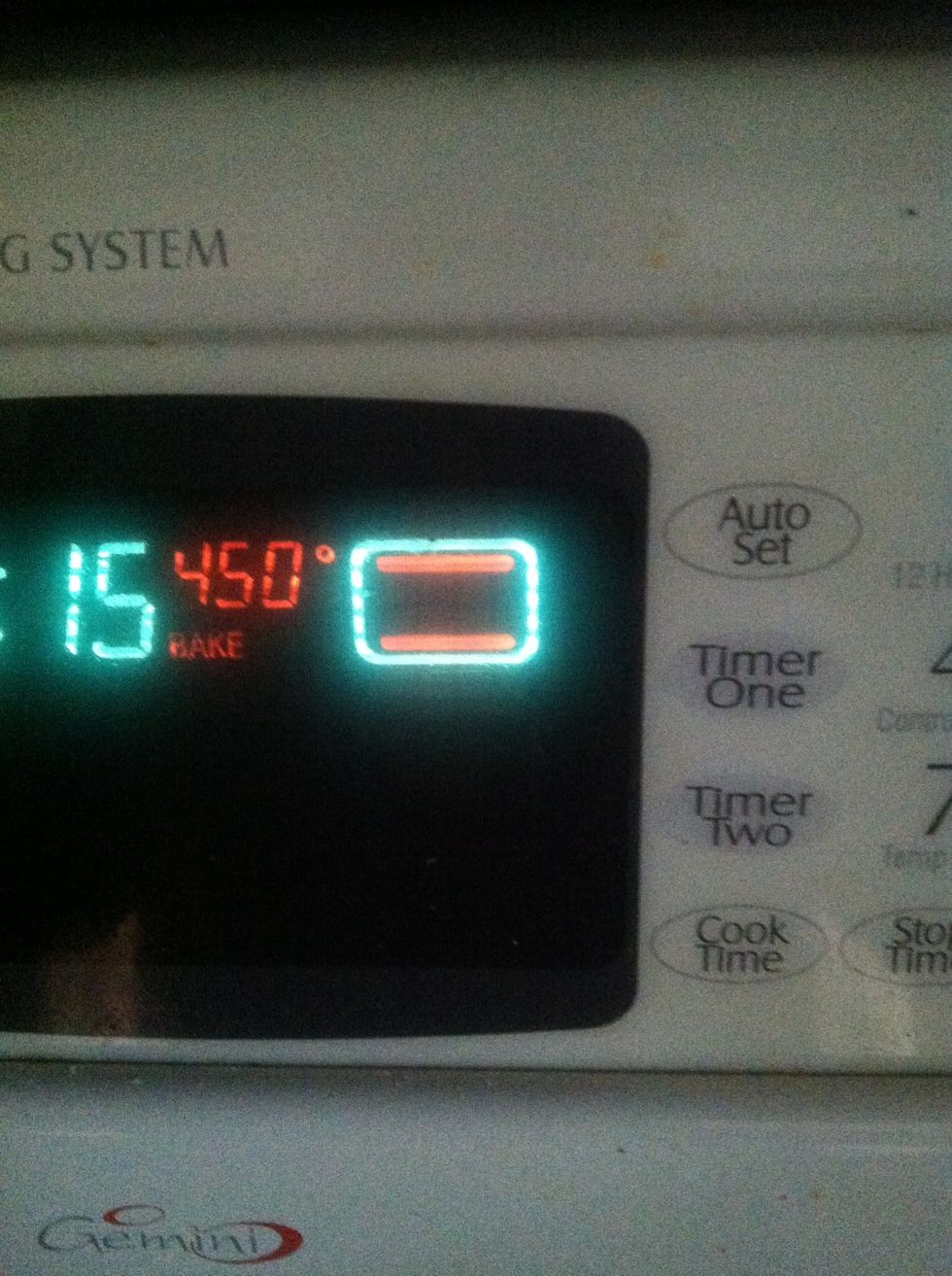 Make sure to preheat your oven to 450*f!!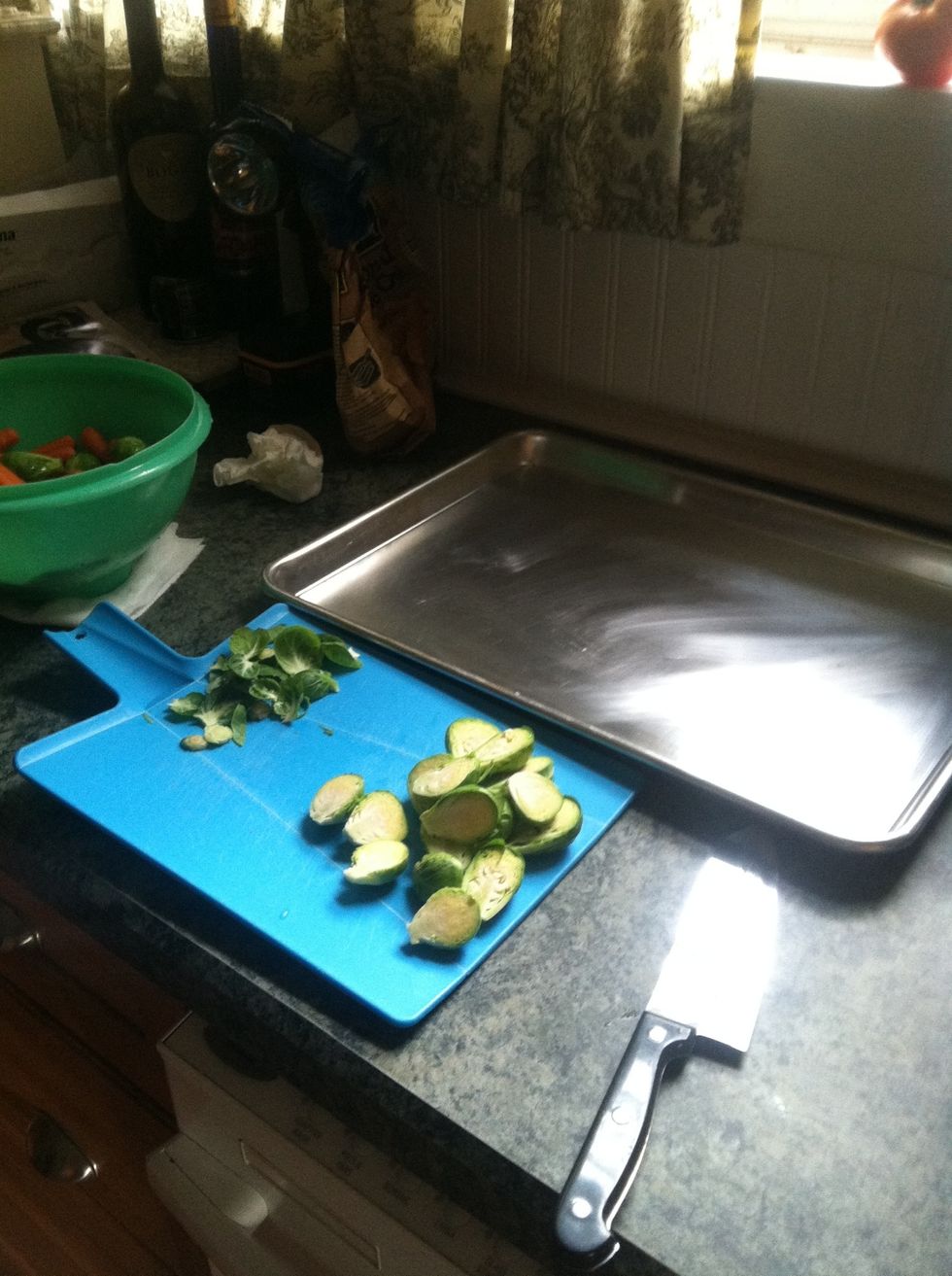 Place cut sprouts on cookie sheet.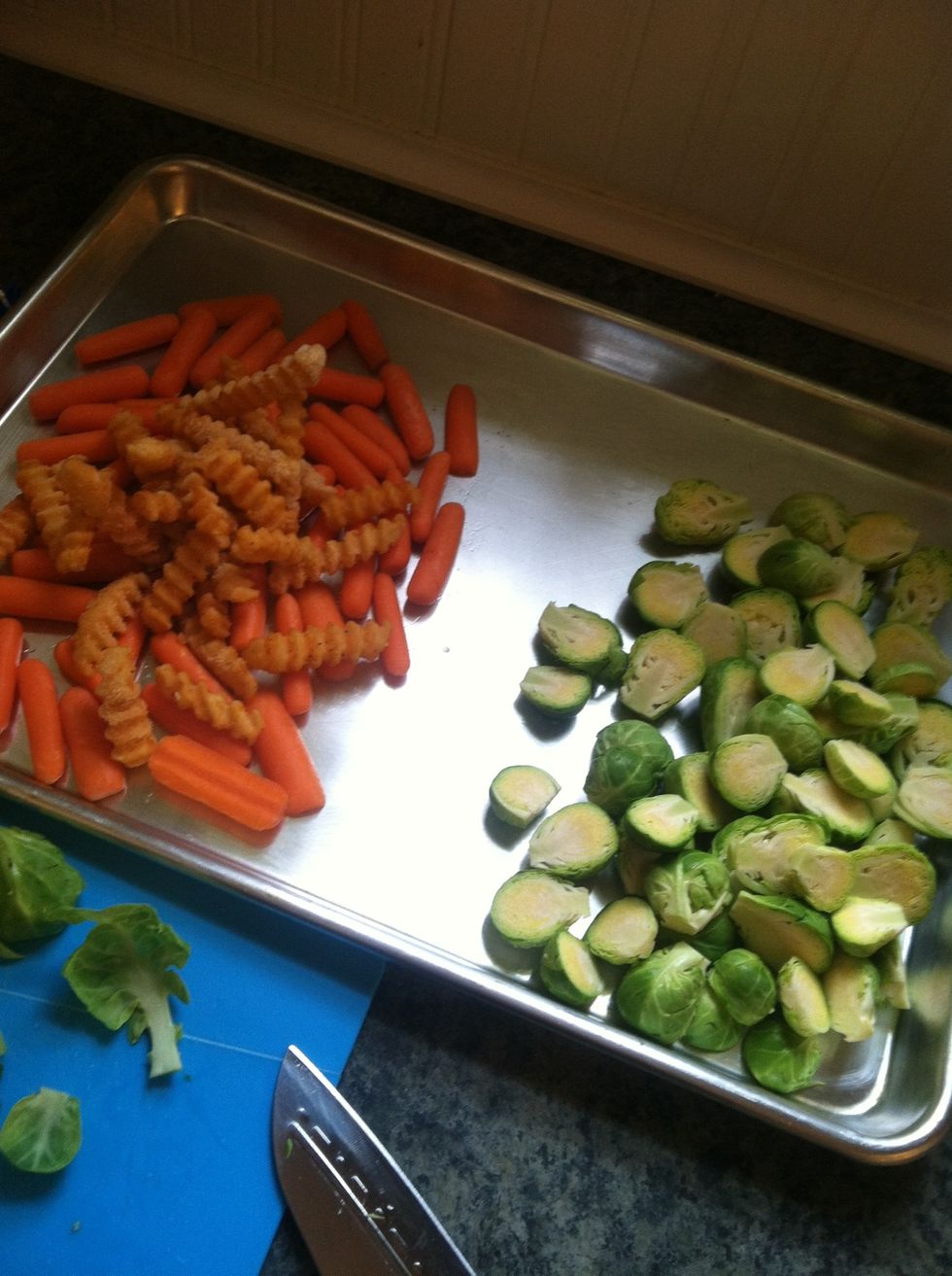 The potatoes I used were seasoned french fries. That saved me a few steps :) place all veggies on cookie sheet. Make sure you do the sprouts by themselves on one side so they don't burn
I'm going to start seasoning these little guys now...fresh cracked black pepper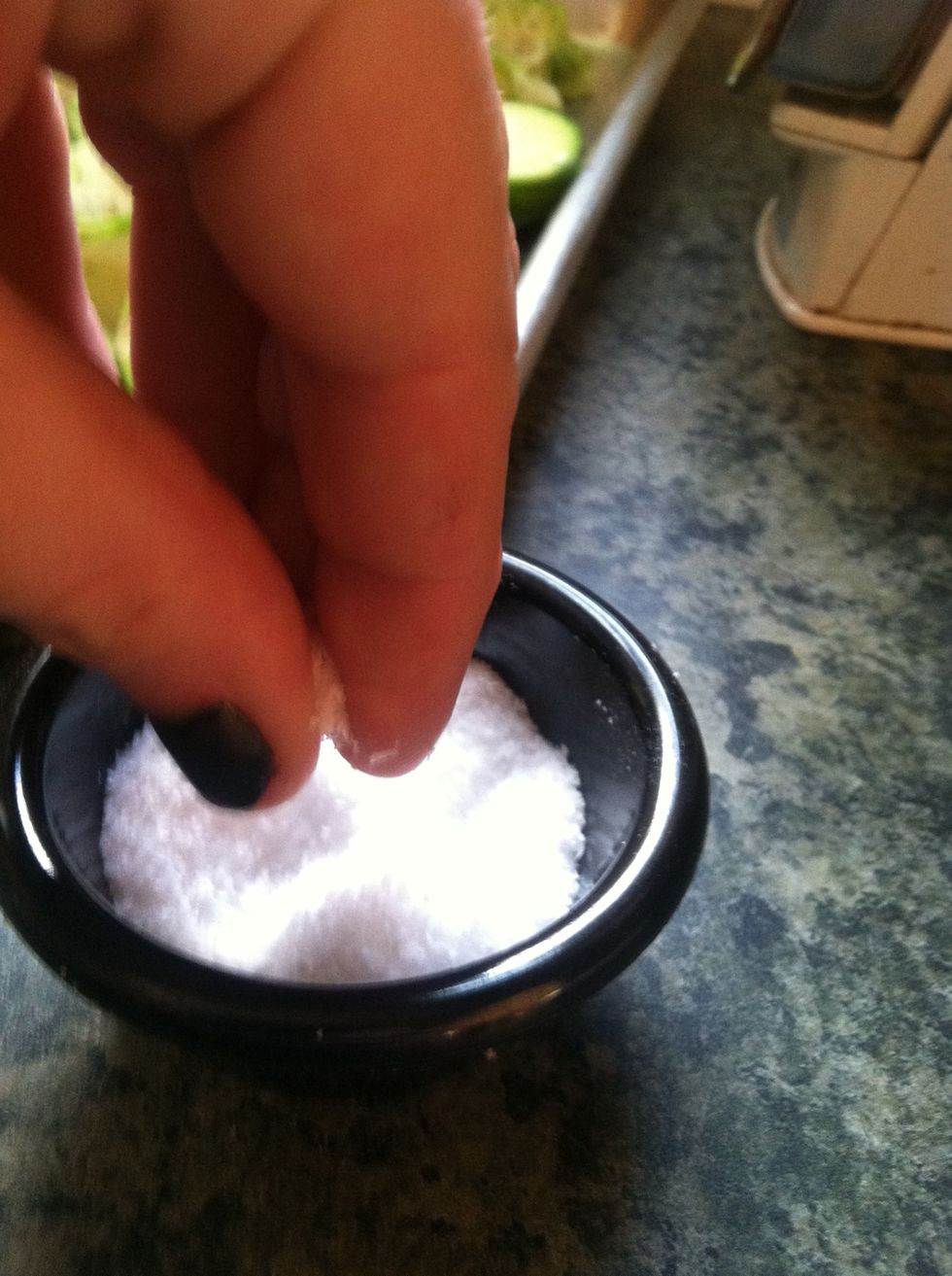 Some kosher salt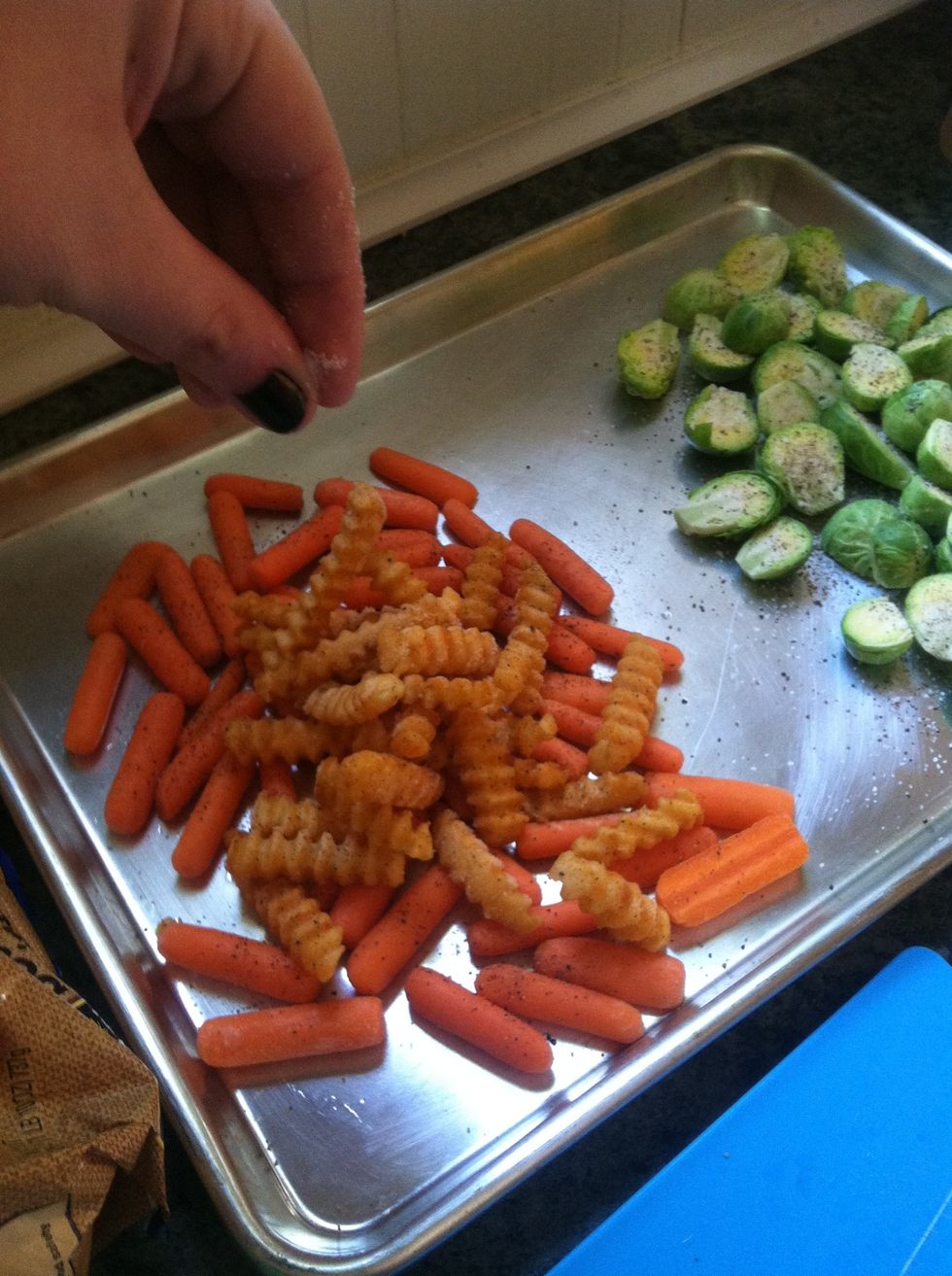 Season away!!!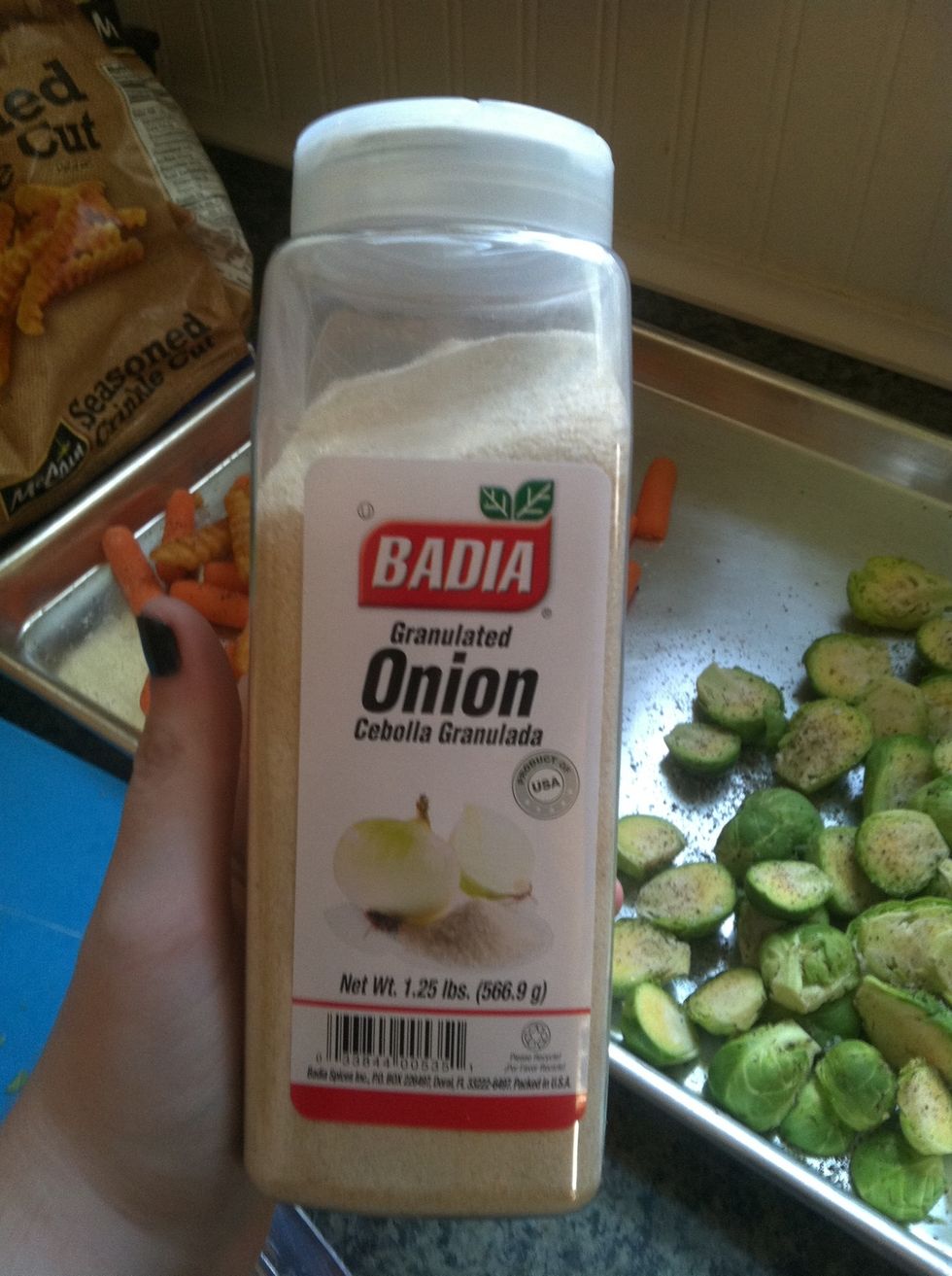 Onion powder next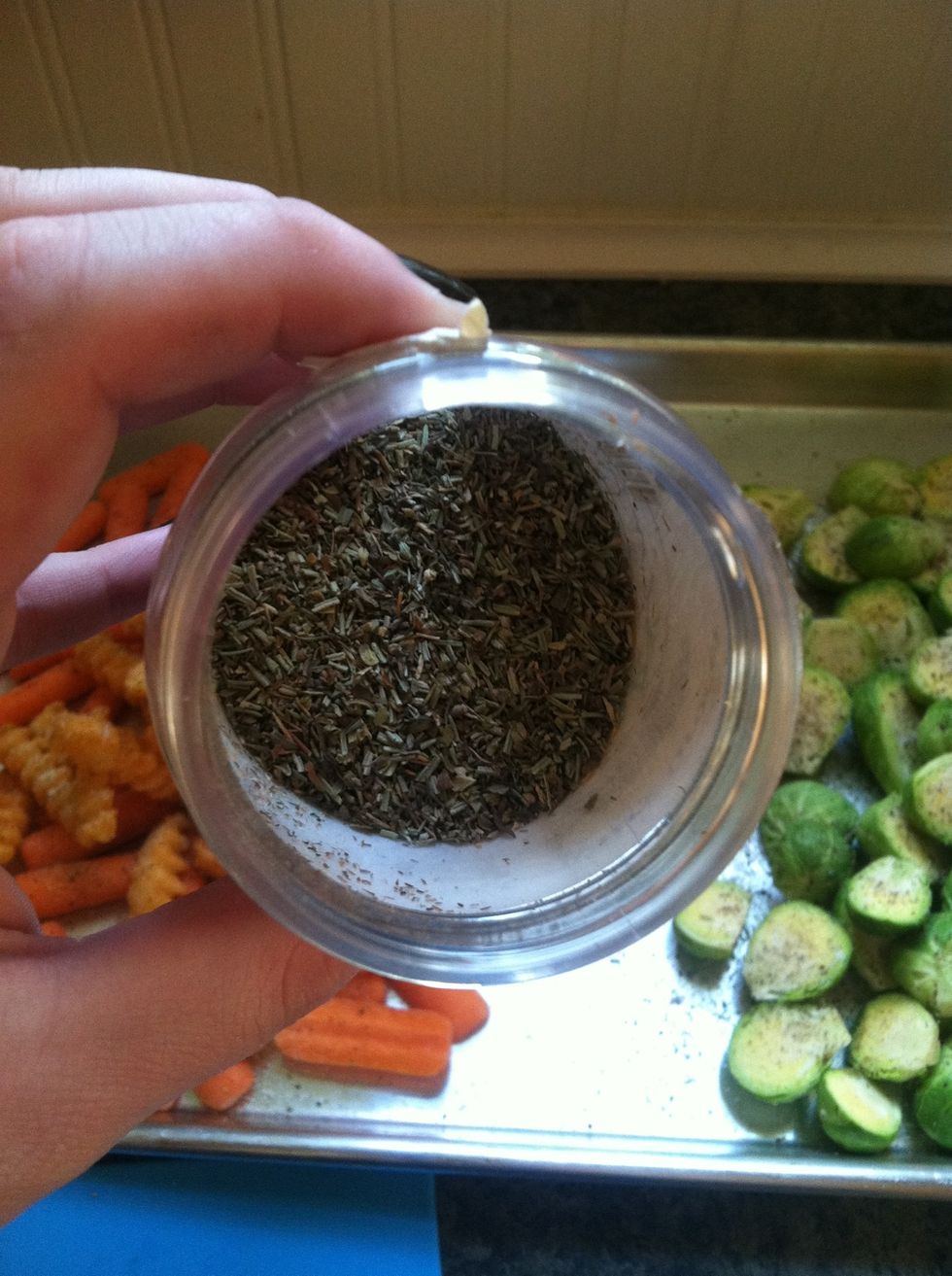 Some dried Italian herbs mix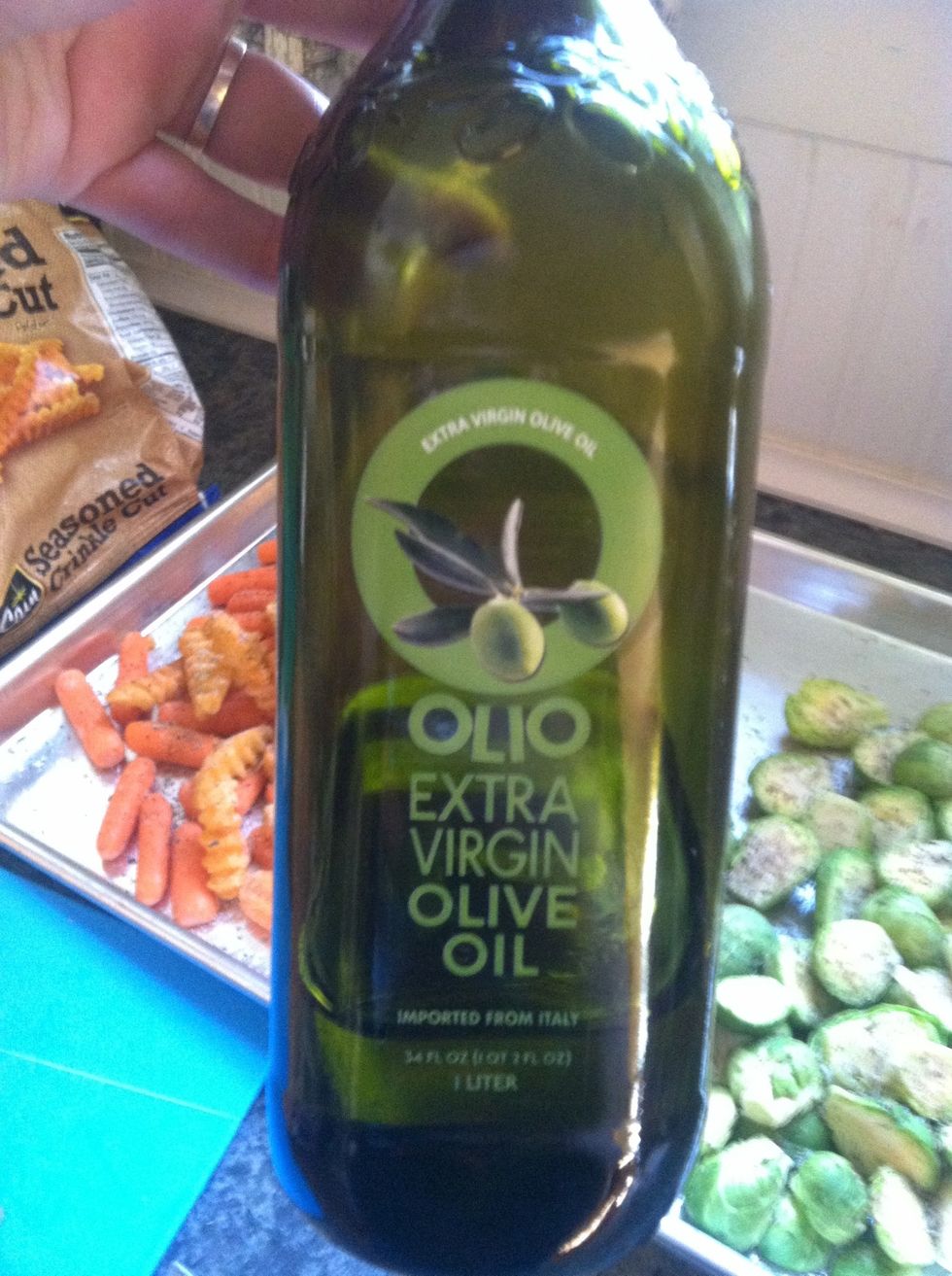 And now, you've seasoned your veg, add some extra virgin olive oil :) this adds color when you roast!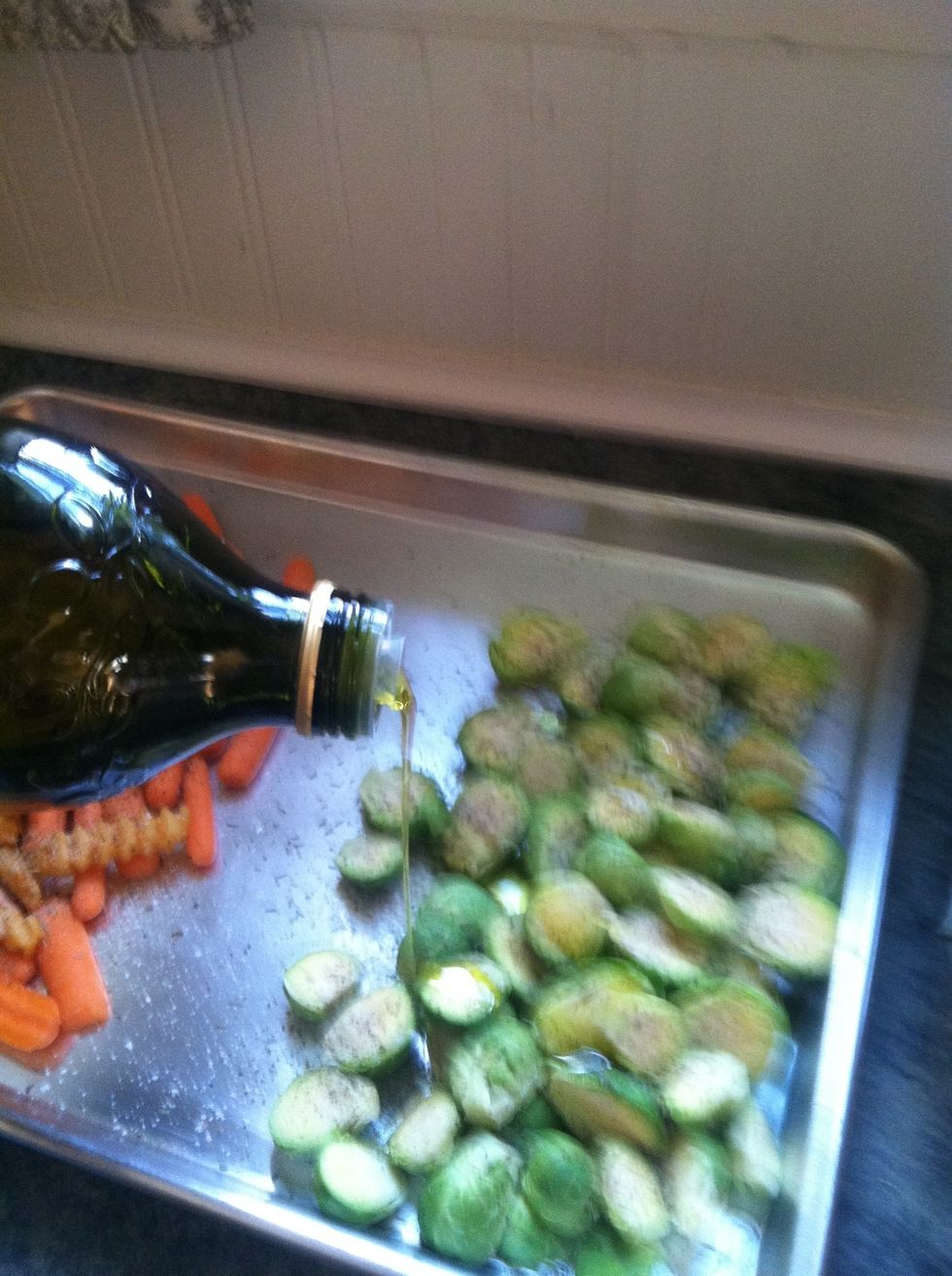 Here goes it!!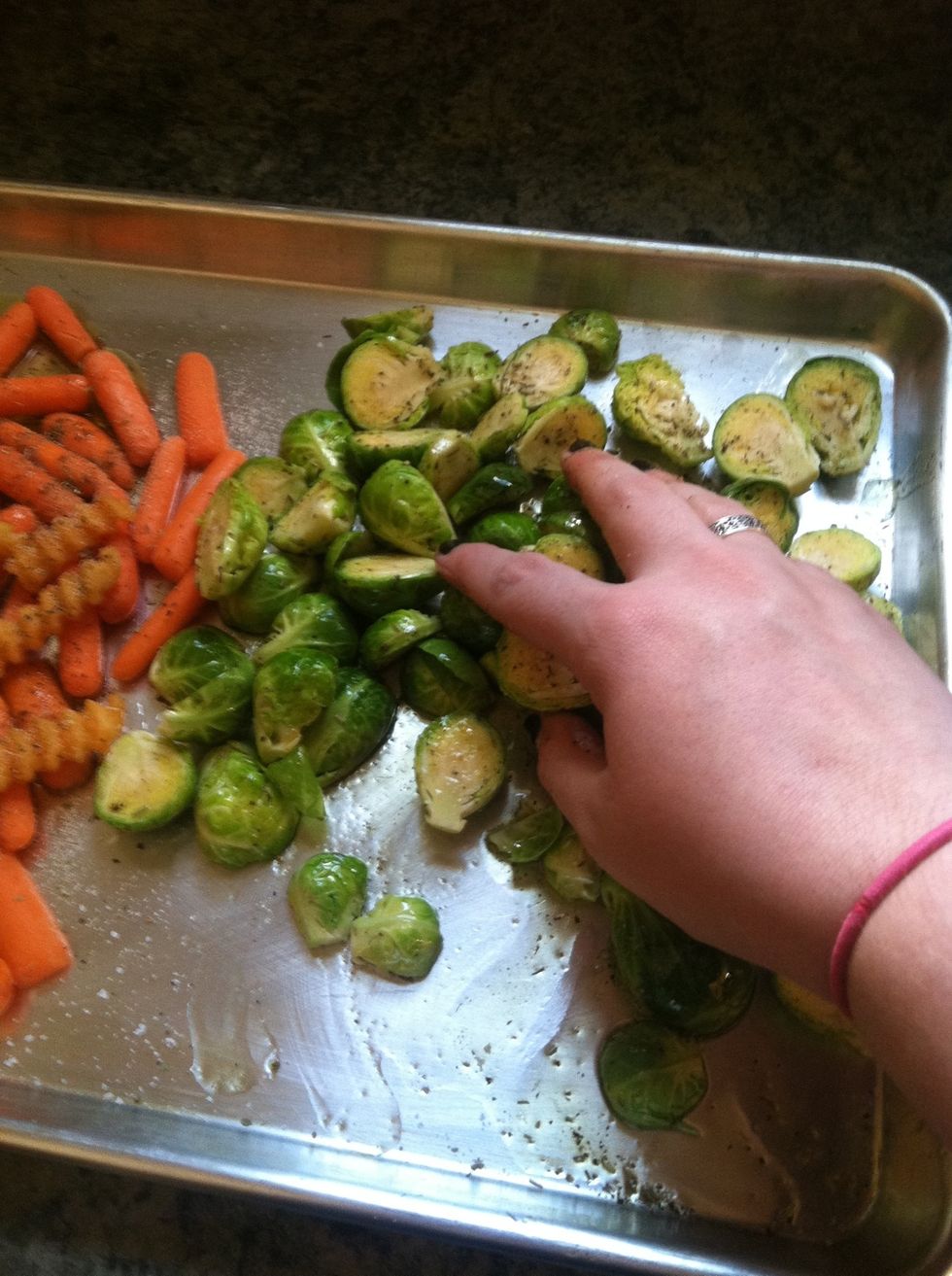 Make sure you have clean hands, and toss the veggies with all the seasonings and olive oil using your hands! Make sure to keep the sprouts to one side!
Now do the same with the carrots and potatoes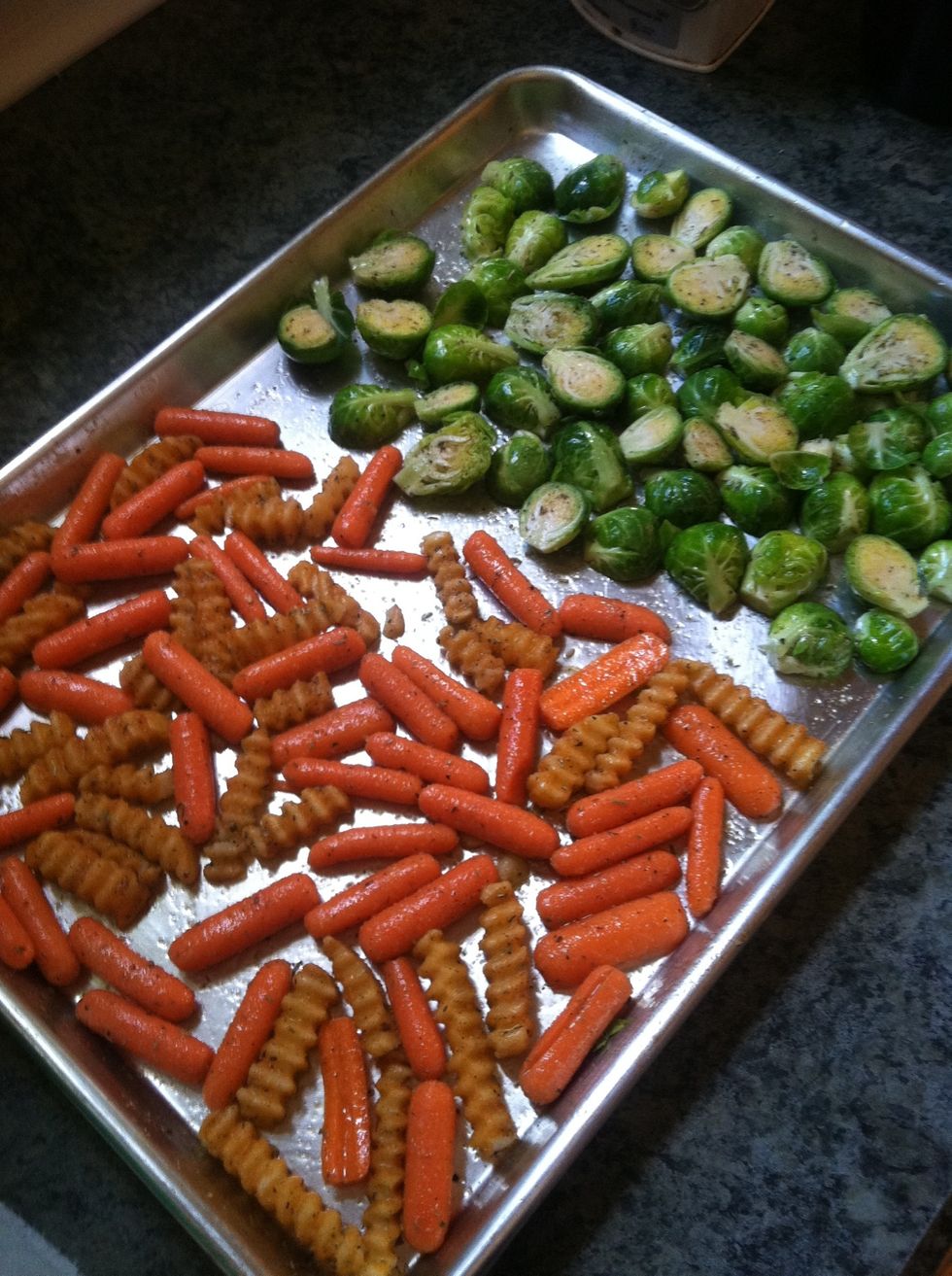 See! Look at them! All ready for the oven! Don't they look just spectacular?!?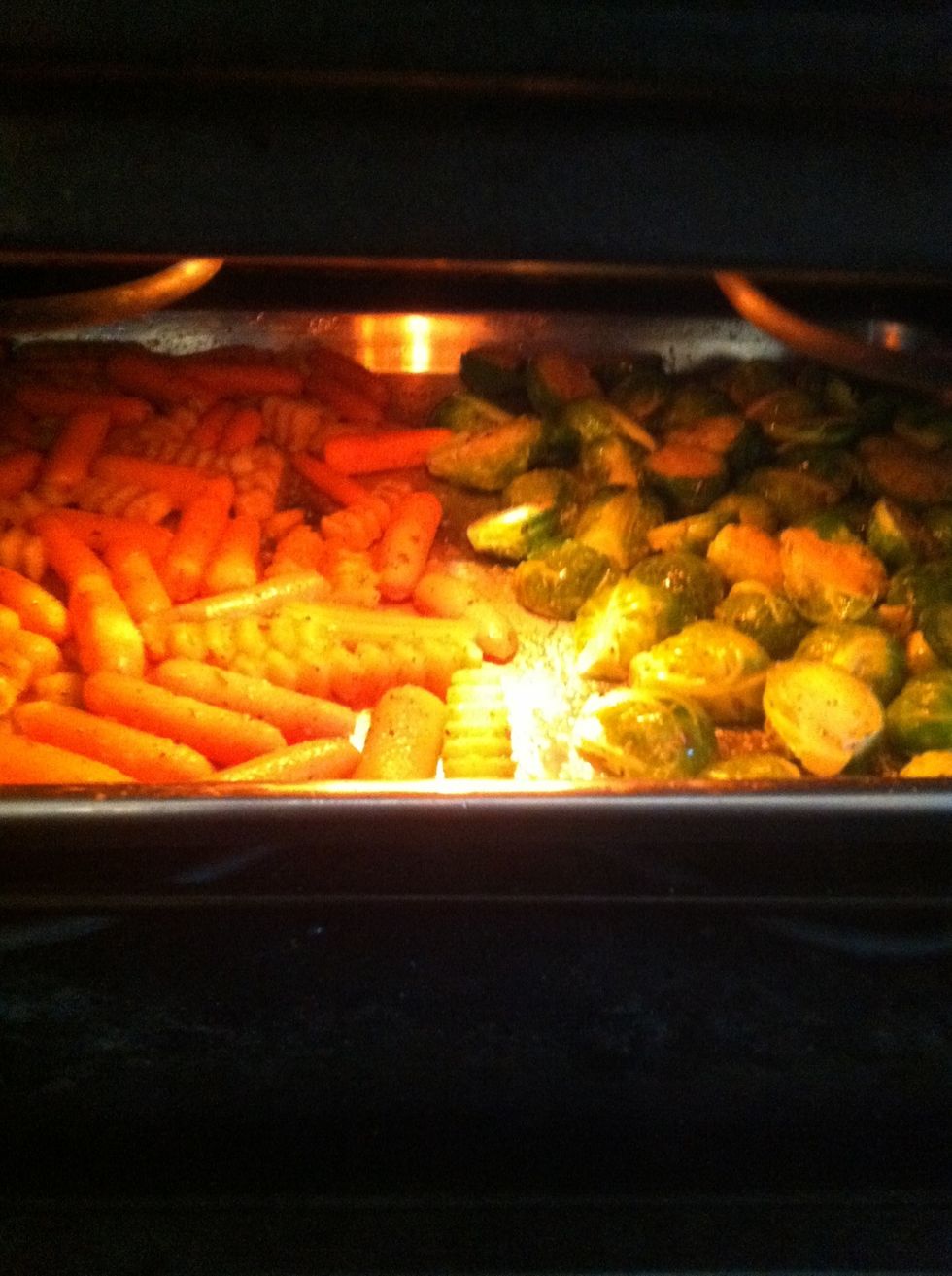 Place them in the oven and bake for about 20 mins at 450*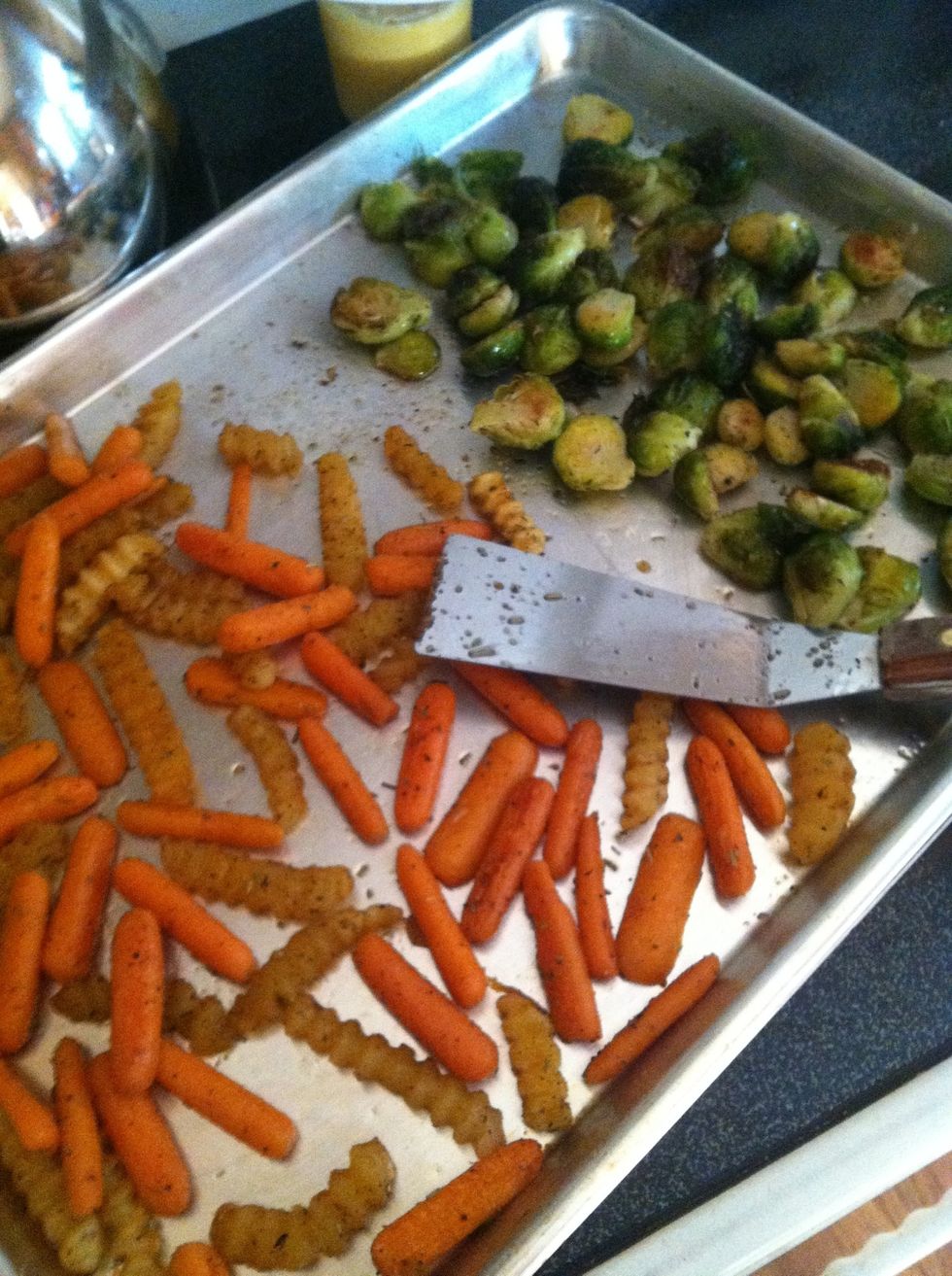 After 20 mins, take out of oven and stir the yumminess around. The next go 'round, the sprouts only stay in the oven for about 15mins, then they come out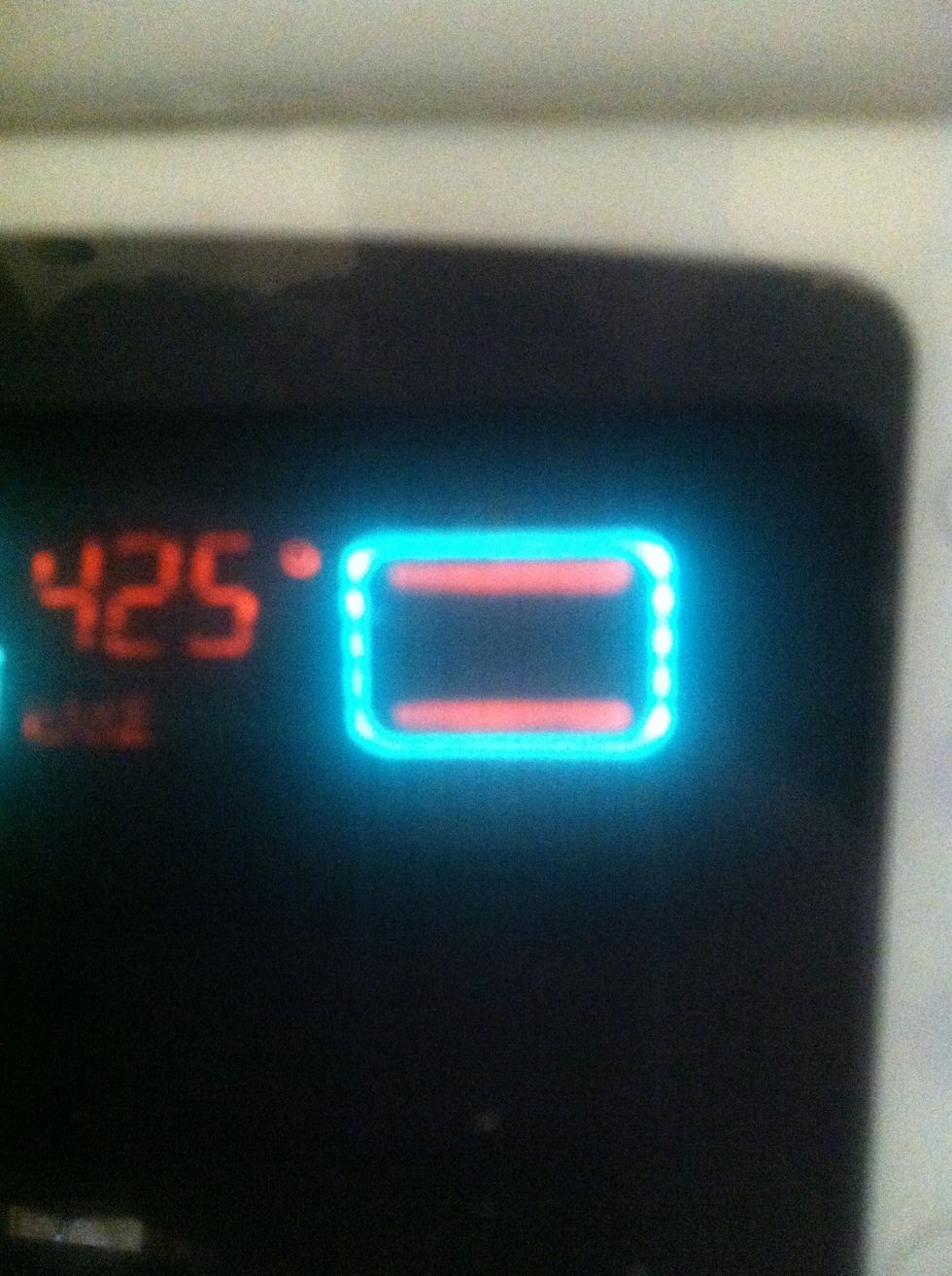 Lower the oven to 425*
Transfer the done sprouts to a bowl and set aside :) yum. They are soo hard to not eat!!!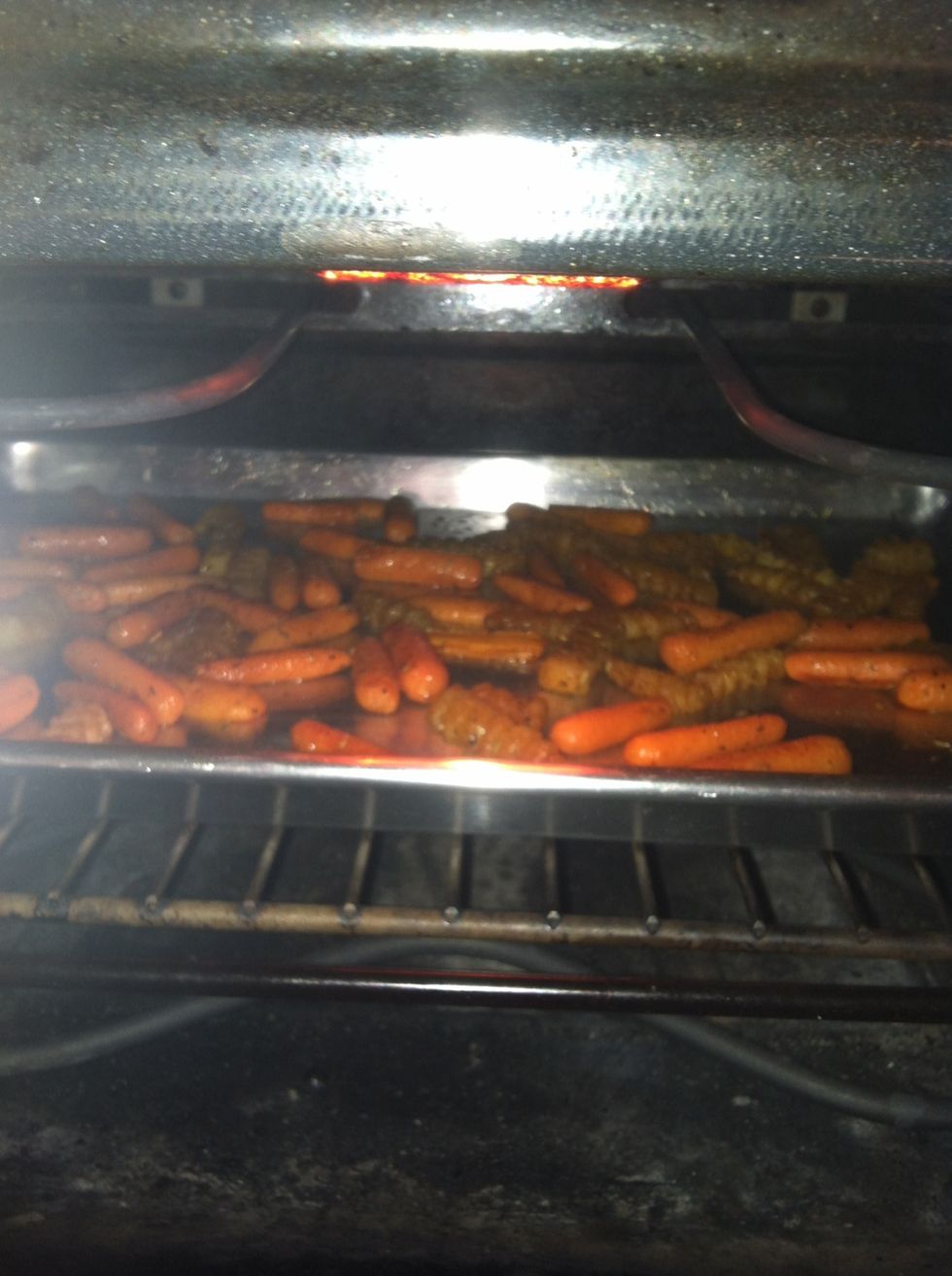 Spread out the carrots and potatoes and place back into the oven. However, you can roast them until they are to your desired liking. I just like my roasted carrots golden w/ a carmely crunch :)
When potatoes and carrots reach the done-ness level your looking for, remove from oven and toss the sprouts back in and stir. Put in a large bowl and enjoy!!!
Whatever sort of veggies you have on hand
Olive oil
Salt and pepper
Italian herb mix
Onion powder
Garlic if you'd like
Cookie sheet
Spatula
Love