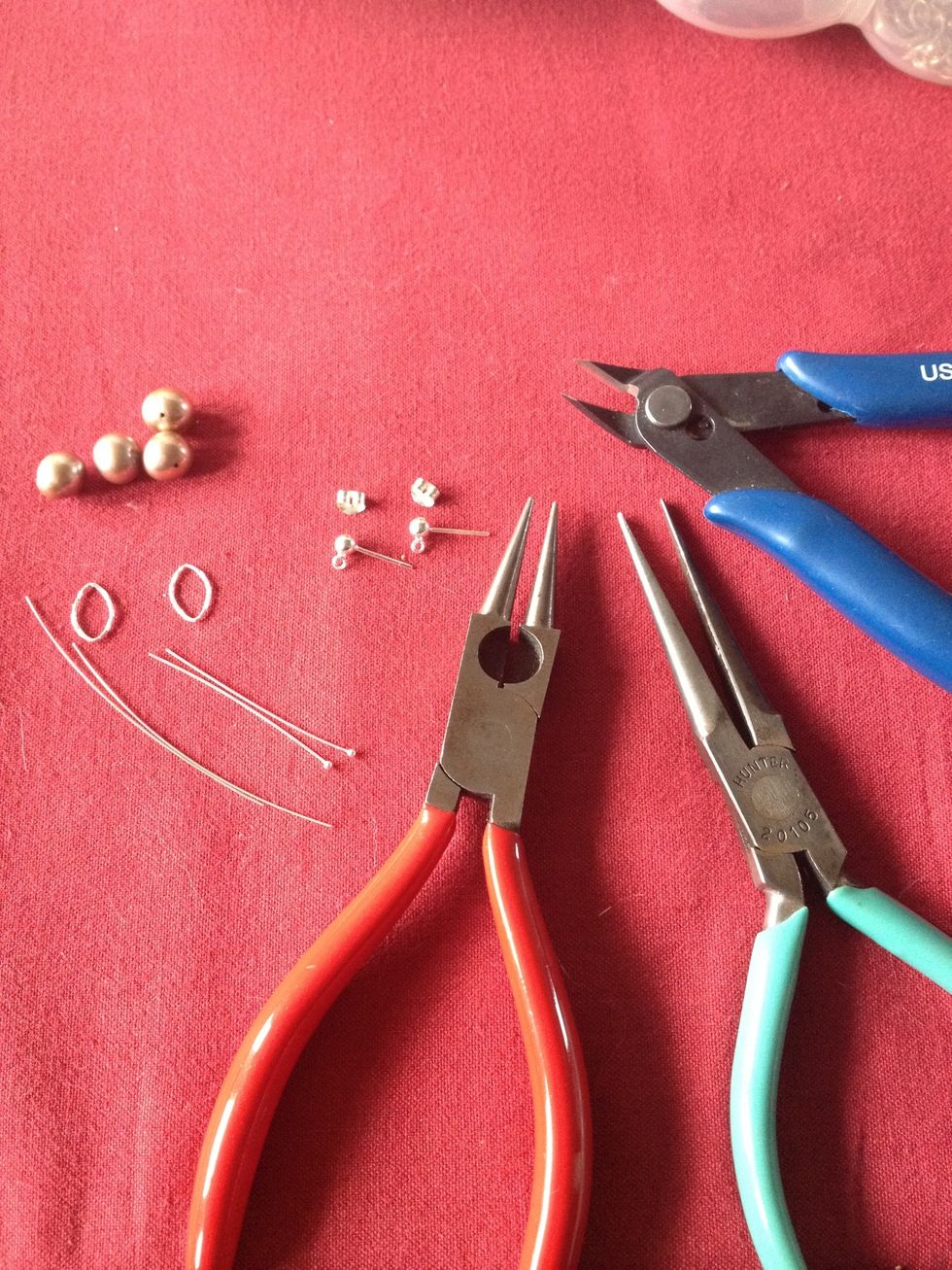 Lay out tools and supplies.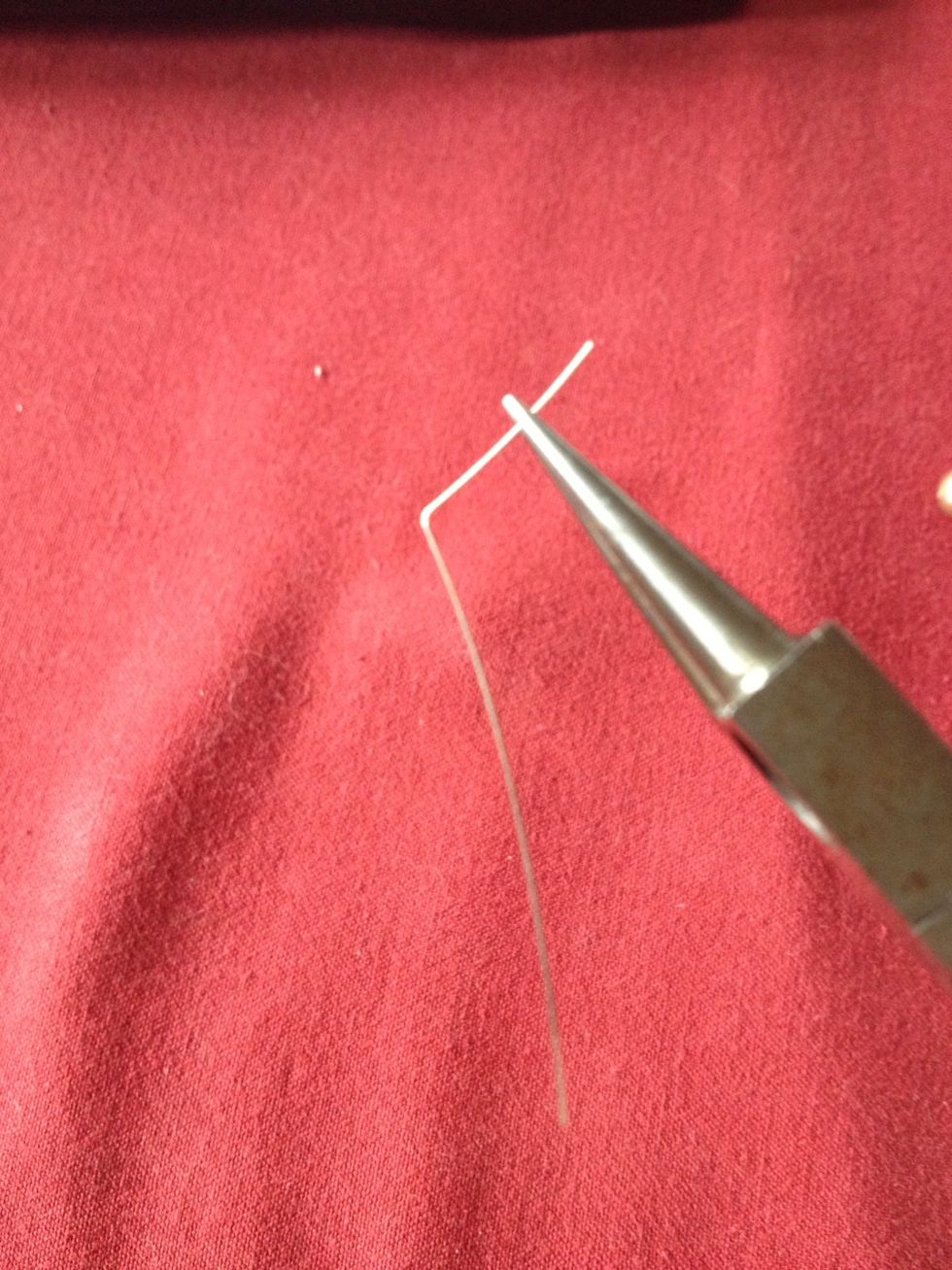 Make a l-shaped bend in a piece of wire with your pliers.
Twist the wire back around the pliers to make a small loop.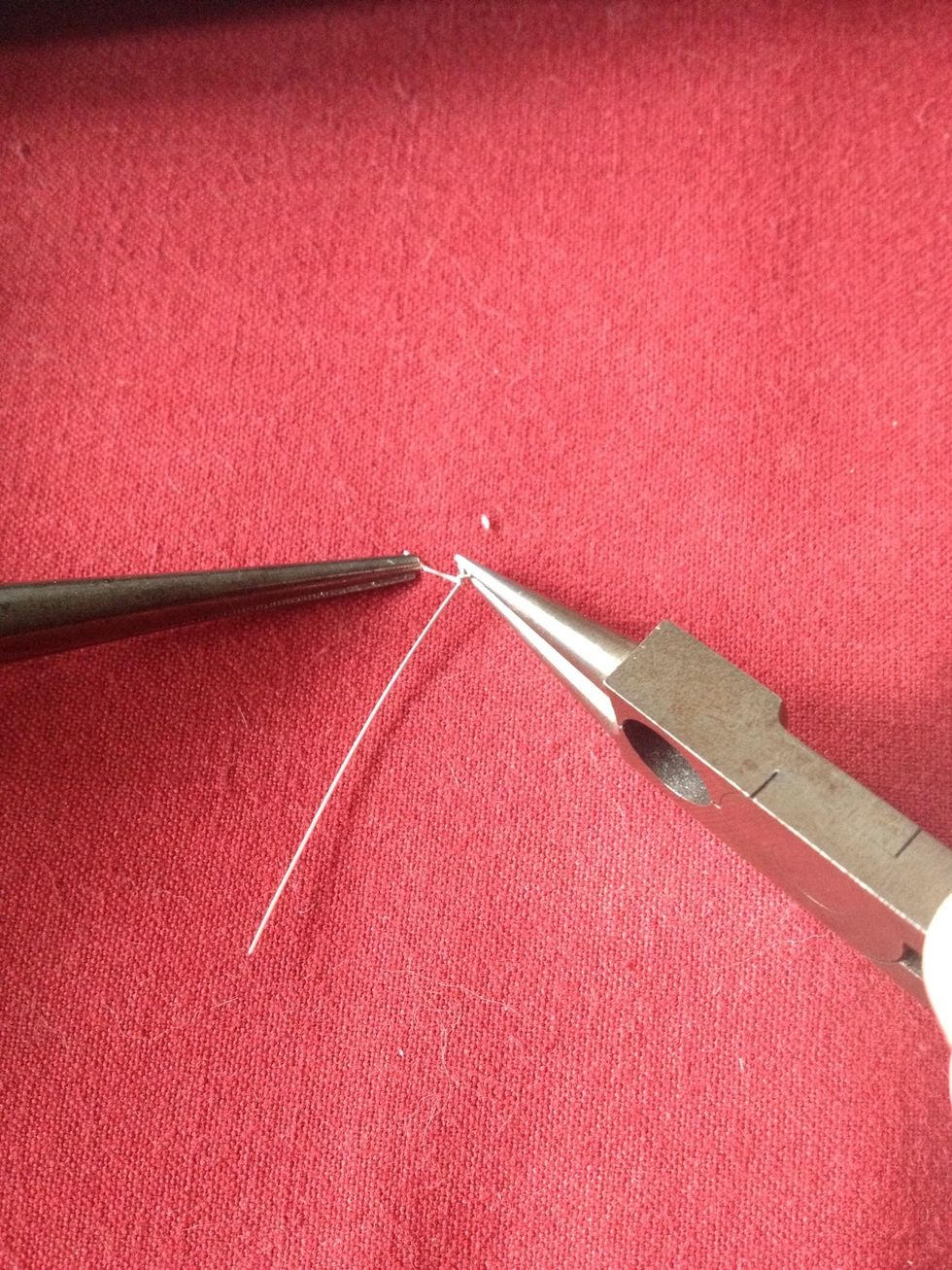 While holding the loop with one pair of pliers, wrap the short end of the wire around the base of the loop several times with the other pair, the snip off the excess wire with a wire cutter.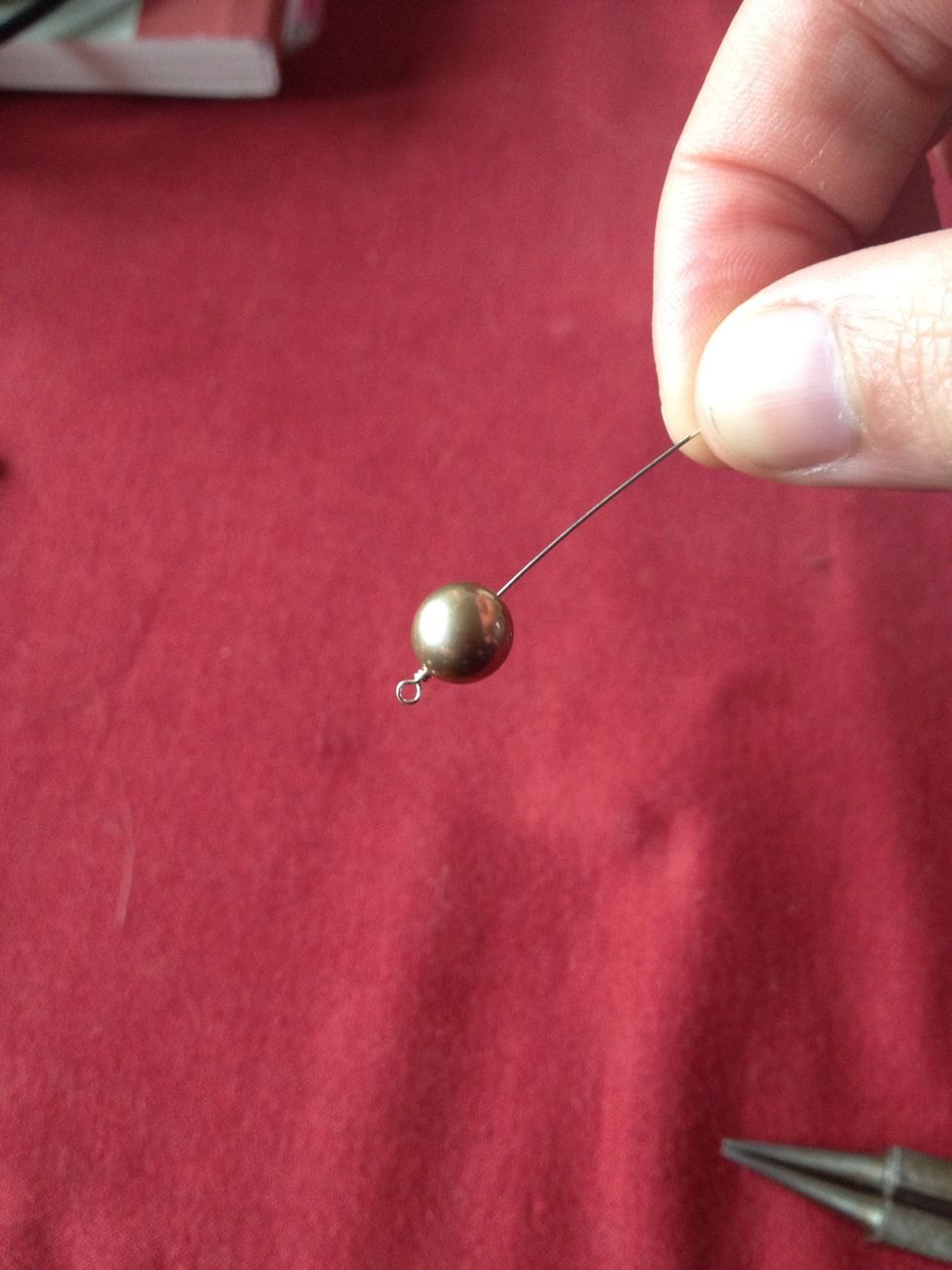 Add a bead (here, a pink pearl) to the long side.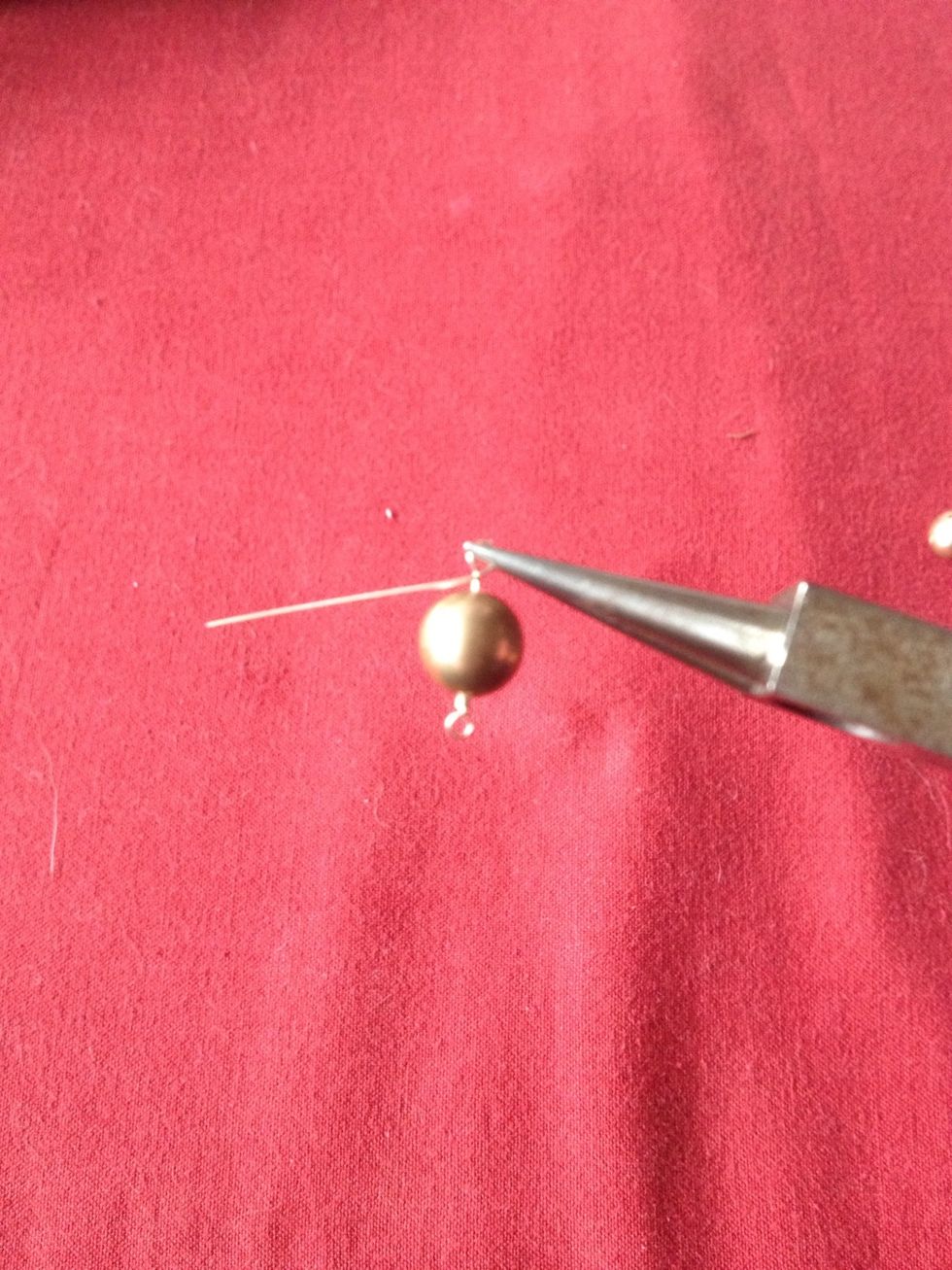 Twist the top into a loop. Before you wrap the wire, add and links you wish to have onside the link you are making.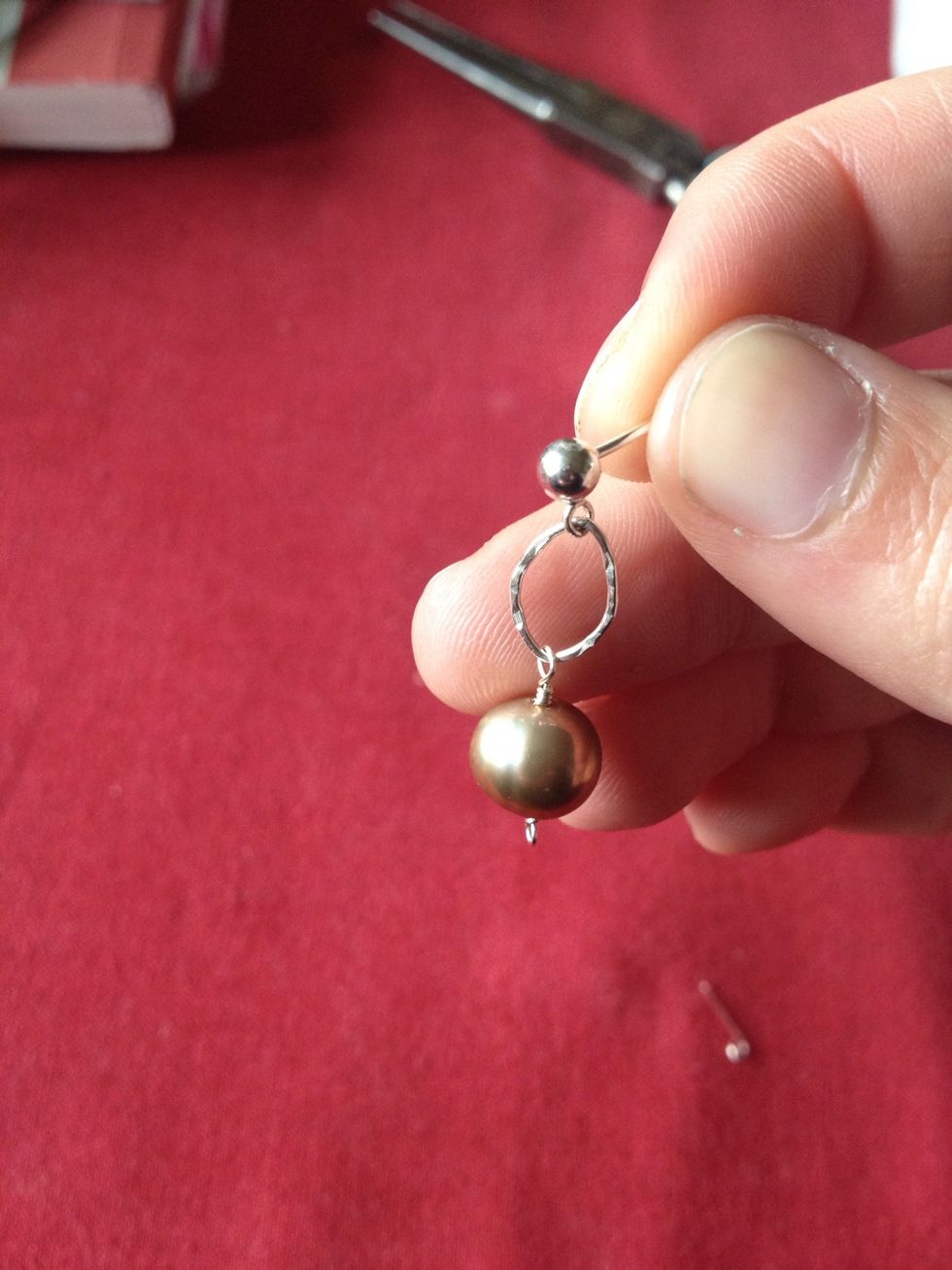 Here, the wire wrapped pearl is connected to a silver chain link. Then connect an earring back to the other side of the chain link.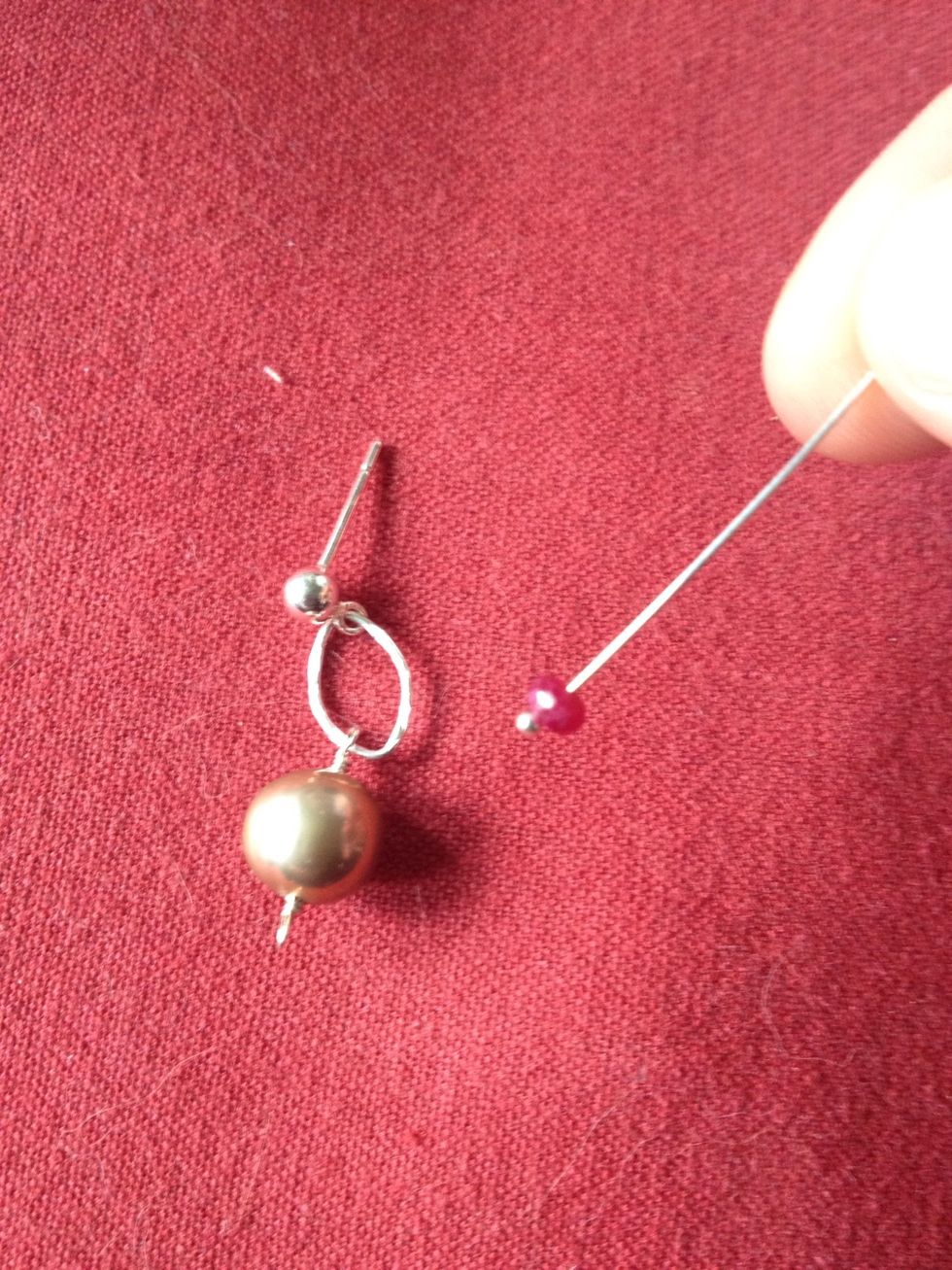 On a head pin, add the bead you plan to drop from the bottom. Here I have used an unpolished ruby.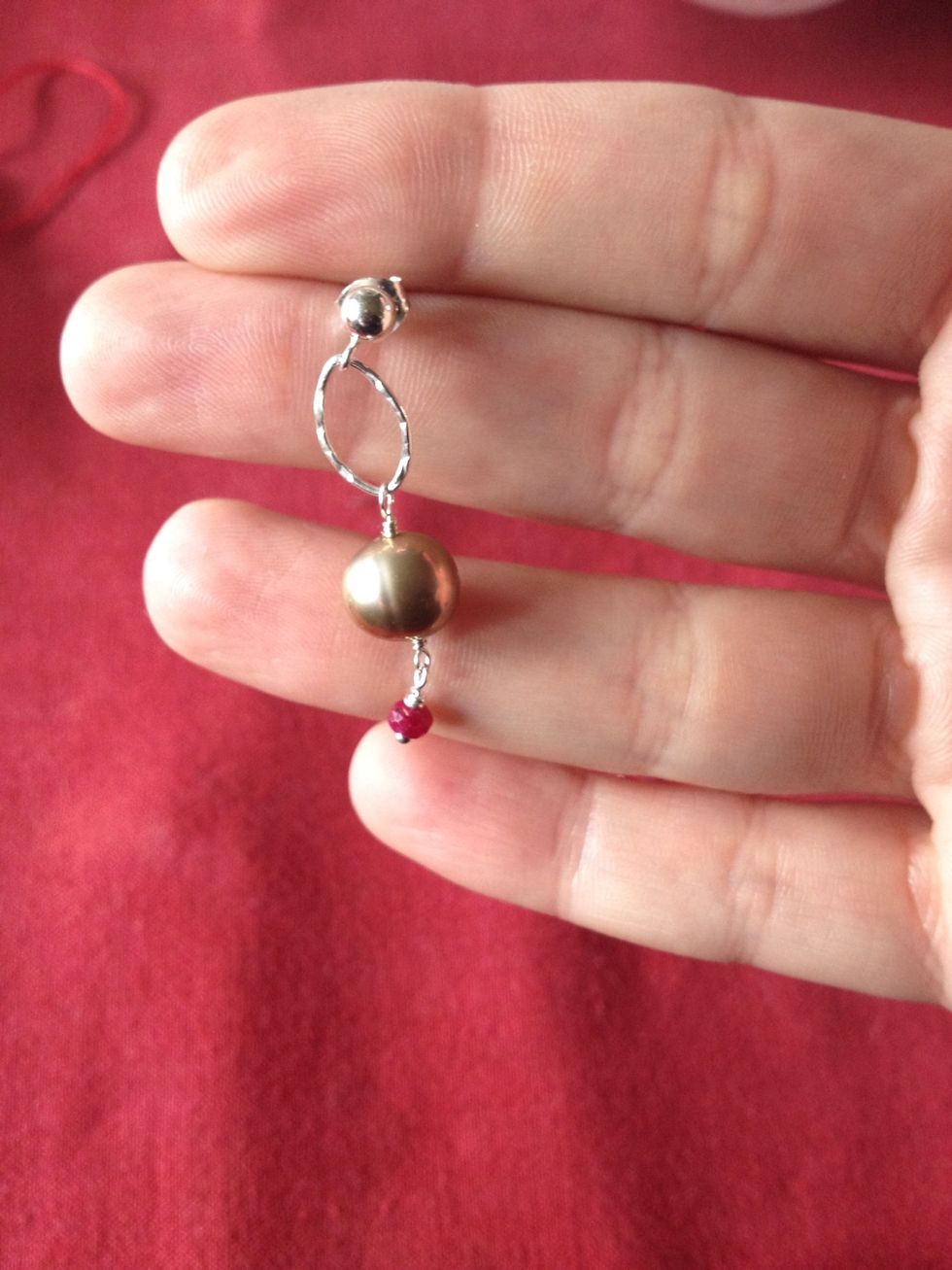 Follow the wire wrap step to link the ruby drop. Because of the head pin, you will not need to wrap the bottom.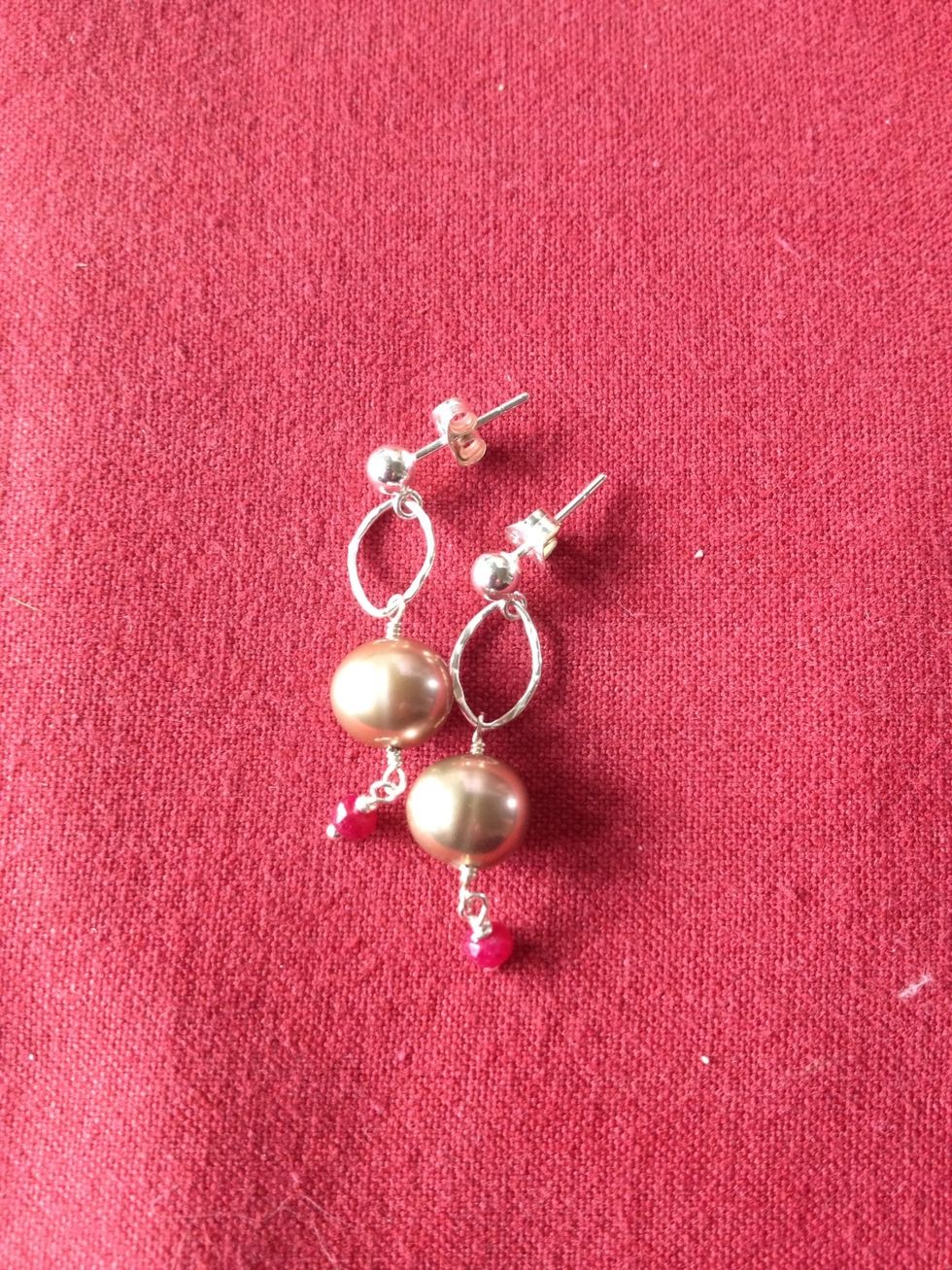 Repeat for the second earring.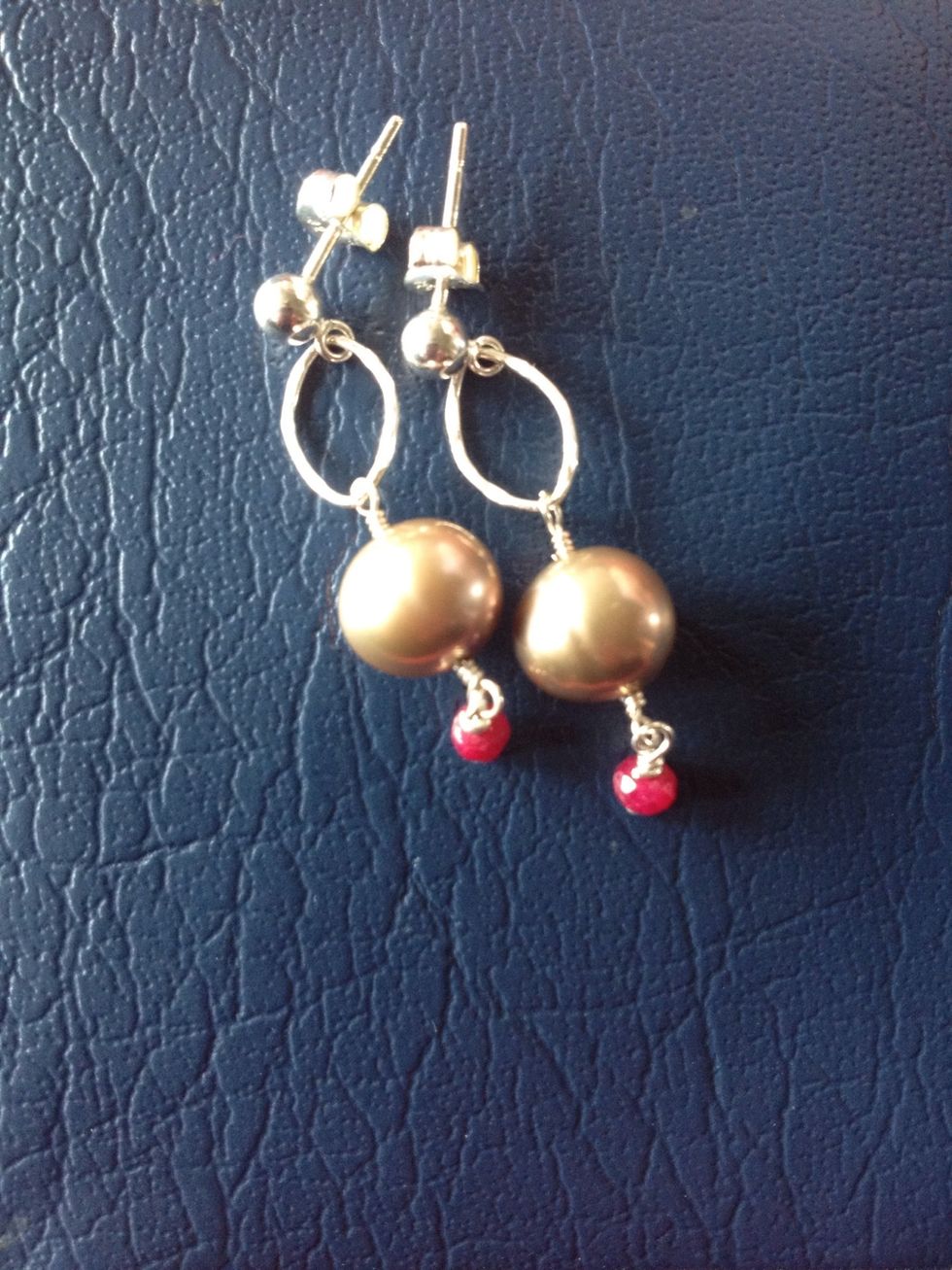 Viola! Wear and enjoy.
Needle nose pliers
Silver wire
Earring backs
Pearls or beads
Silver head pins
Wire cutters
Jessica Hilberman
News hound, music nerd, @sftonight, thinker, tinkerer, enthusiast. Social, trending & internets at Current's @GranholmTWR, ex @Yahoo. Opinions are my own.