How to make simple, vegetarian spring rolls/fresh lumpia
Make Simple, Vegetarian Spring Rolls/Fresh Lumpia
385
Wash and cut lengthwise(Julienne): Mushrooms, Radishes, Cilantro, Spring Mix, Mung Bean Sprouts (don't cut) Slice: Tofu into 2 X ½ inch pieces *Optional Sauté in olive oil, garlic powder and pepper.
1.Prepare to roll! Separate your ingredients into four neat piles so that this process goes smoothly.

This photo contains uncooked tofu, cucumbers and carrots. There are many ways to make spring rolls. Get creative!
Heat and mix: Hoisin Sauce, Smooth Peanut Butter, 11/2 tbs of water. Sit the sauce to the side. You will want to dip your rolls in it when they are ready!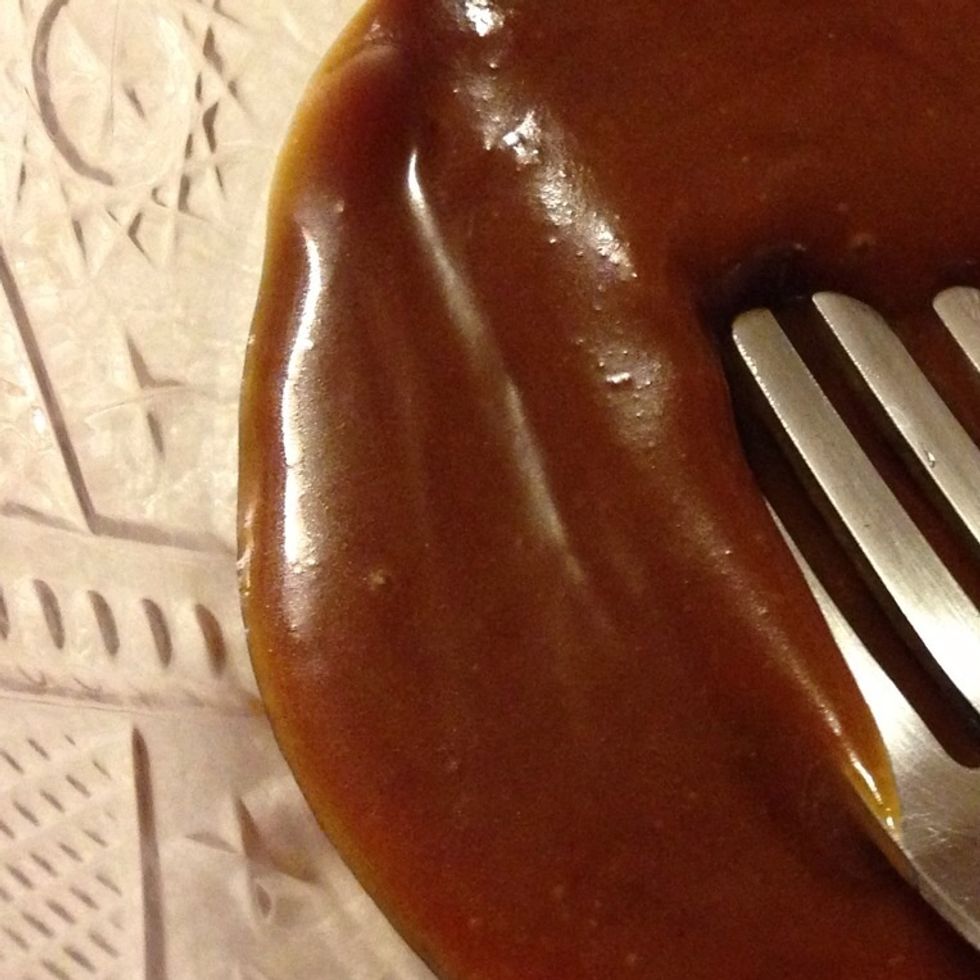 Prepared Hoison & Peanut Butter Sauce
2. Fully submerge one sheet of Rice Paper into the container that you previously filled with four cups of hot water. After approx. 8 seconds, remove it and place it on a glass or ceramic plate.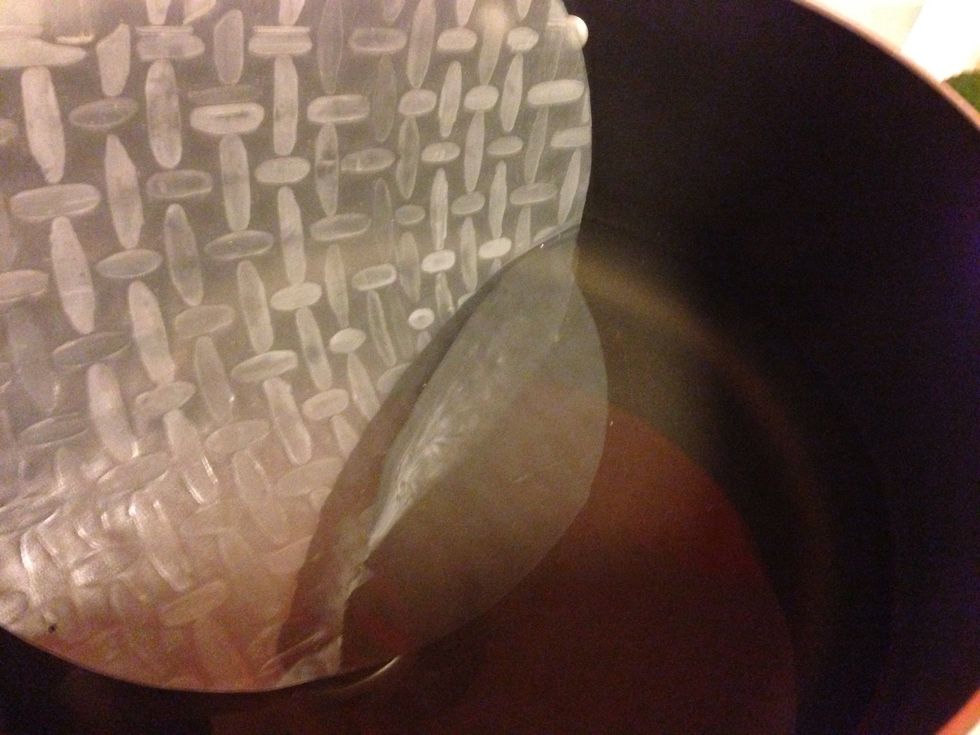 This is my pot of hot water and a sheet of rice paper.
4. Add one of your piles to the middle of the sheet, making sure nothing pokes near/through/close to the Rice Paper.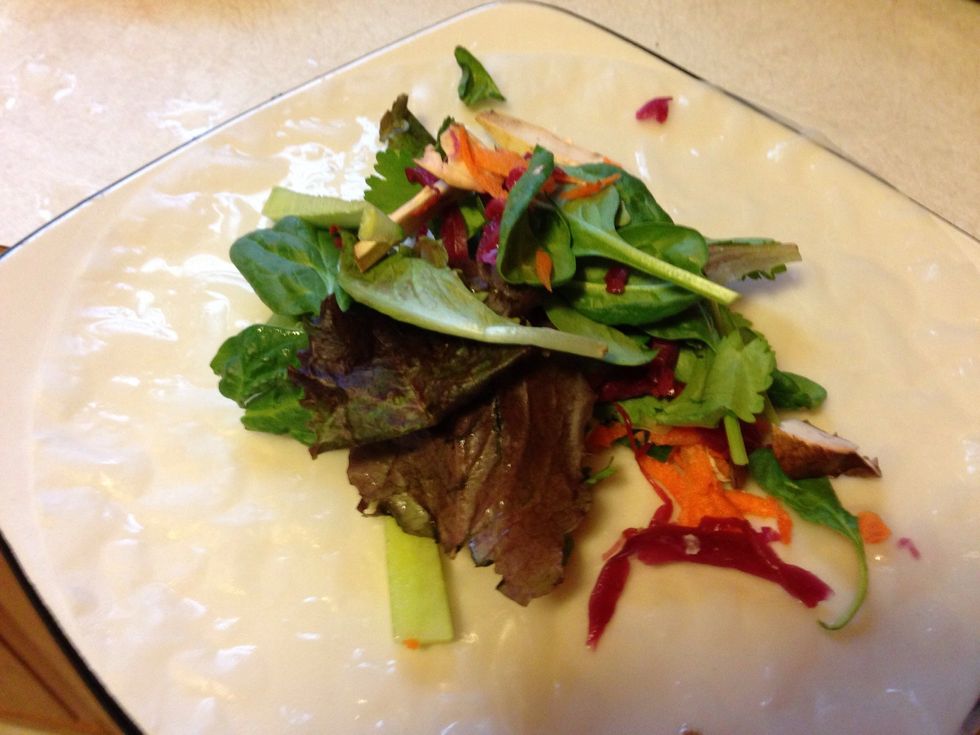 Beautiful rice paper and vegetables. Let's roll!
5. Fold over the side closest to you 1/3 of the way and tuck in the vegetables as delicately as possible. Rice Paper can be fickle!
6. Roll it about an inch and fold in the right side. Roll it a little more, so that the right side is secure and then fold over the left side.
Roll the paper the rest of the way, tucking in any stray veggies. Your first roll is complete. Repeat numbers 1 through 6 for the other 3.
*Dip your fresh rolls into the sauce you made earlier and enjoy!*
4.0 Rice Paper
4.0 Button Mushrooms
1/2c Mung Bean Sprouts
4.0oz Firm Organic Tofu
4.0 Radishes
1.0bnch Cilantro
1/2c Spring Mix
2.0Tbsp Hoisin Sauce
1.0Tbsp Smooth Peanut Butter
4.0c Hot water in a flat bottomed container
1/2Tbsp Water