How to make simple spaghetti carbonara with bacon
This recipe has been shown several times on Snapguide and I am sure you have your own recipe for this delish dish. But allow me to share mine with you  and see if you like it .
38
Gather your supplies (for two). Let's start !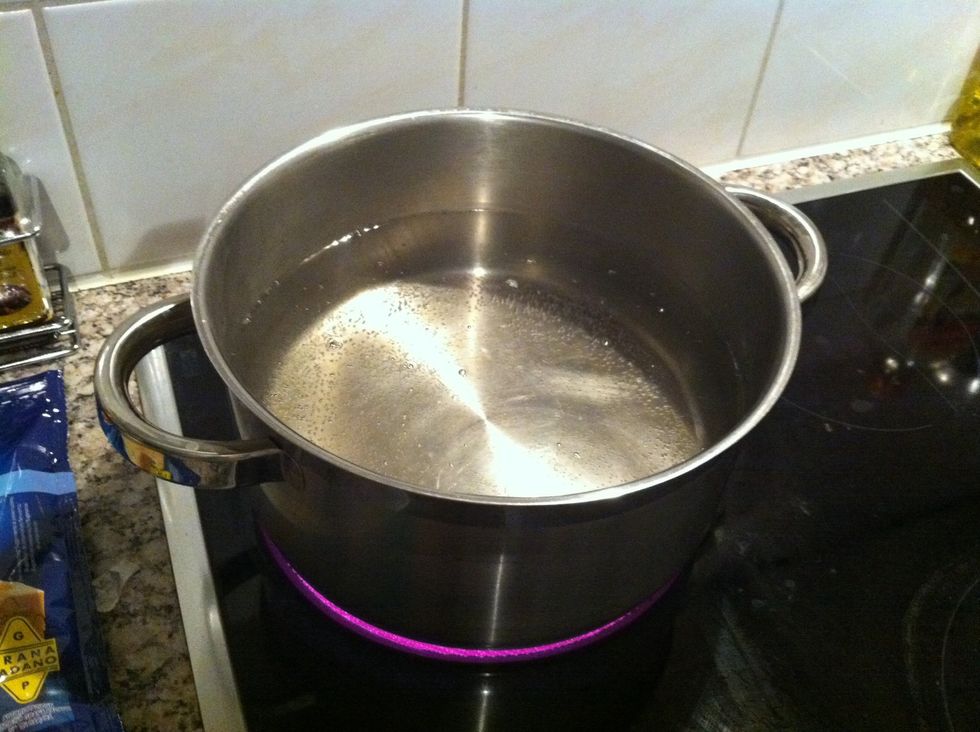 Boil water for the spaghetti (or any pasta you prefer).
Chop garlic and bacon.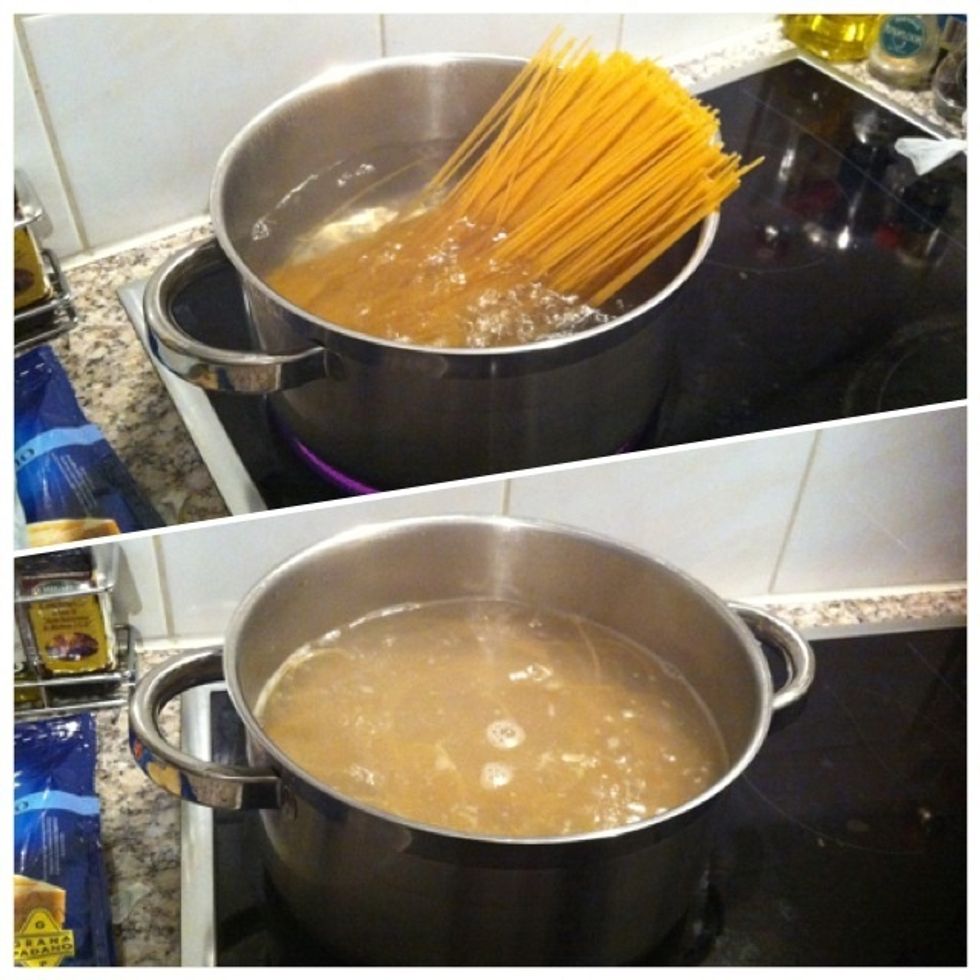 Cook spaghetti following to the instructions on the package or your own way (my mum teached me: add pasta when water boils, turn off the heat and put lid on pan for 8 min to get 'al dente' ).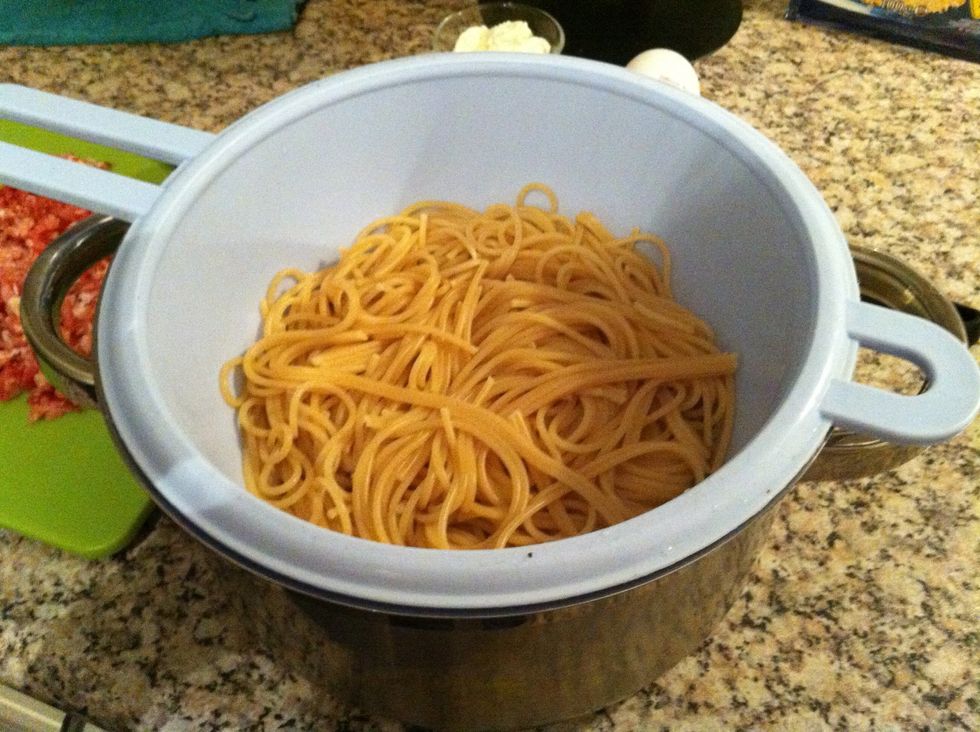 Drain spaghetti with a colander. Optional: Add olive oil if its too sticky.
1. Crack the eggs; 2. Done; 3. Whisk the eggs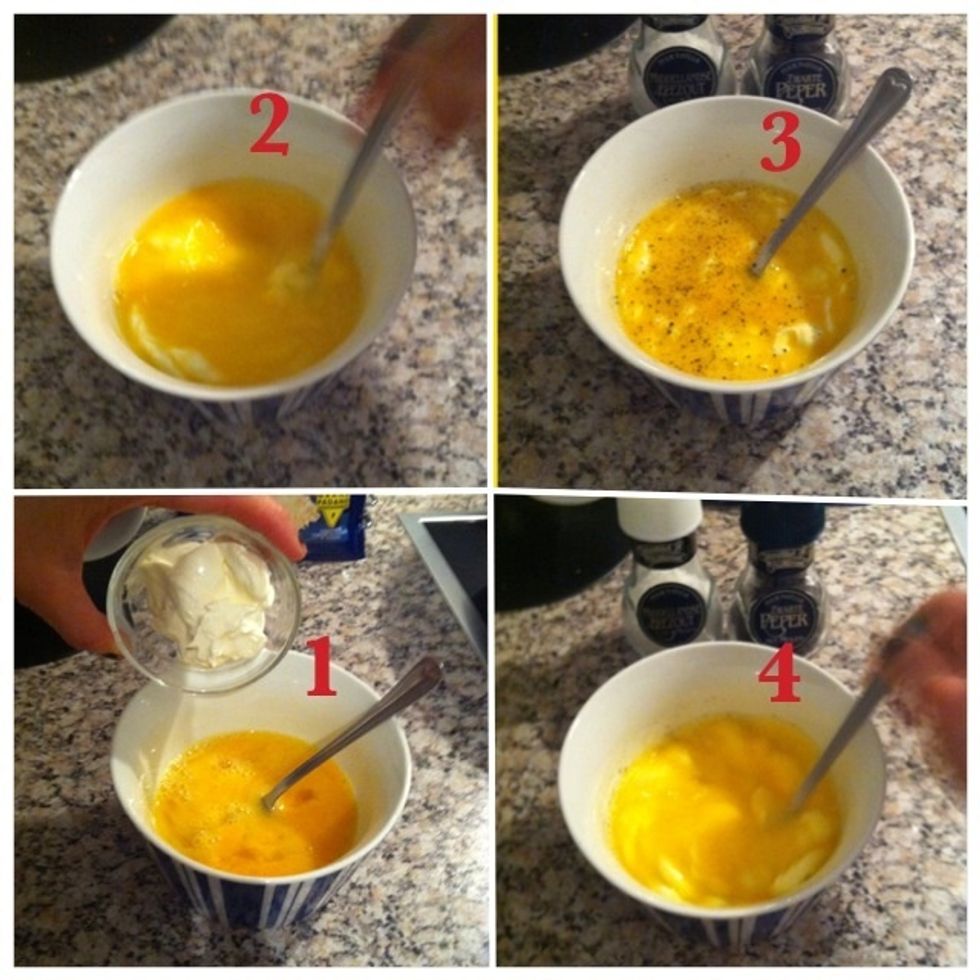 1. Add cream; 2.Whisk; 3. Add pepper and salt; 4. Whisk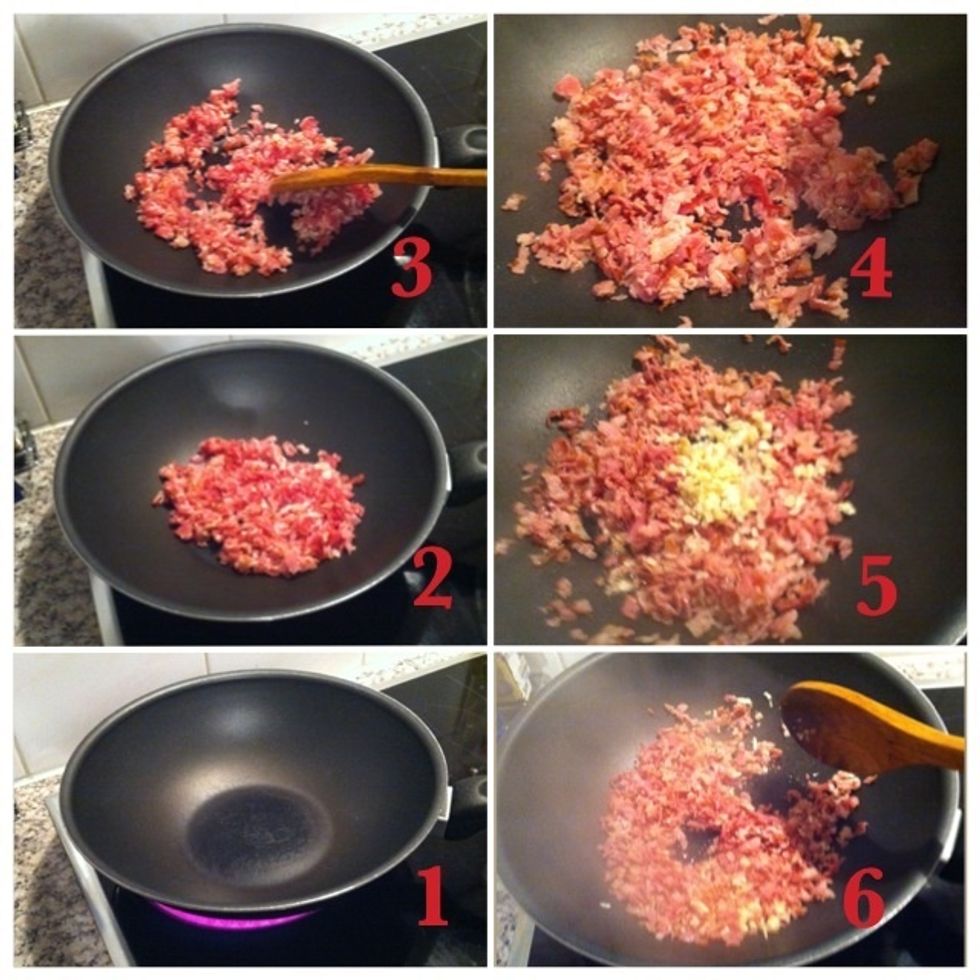 1. Heat the pan; 2. Add bacon (I didnt use oil cause bacon has got fat from itself); 3. Keep stirring; 4. Until gold brown; 5. Add garlic; 6. Keep stirring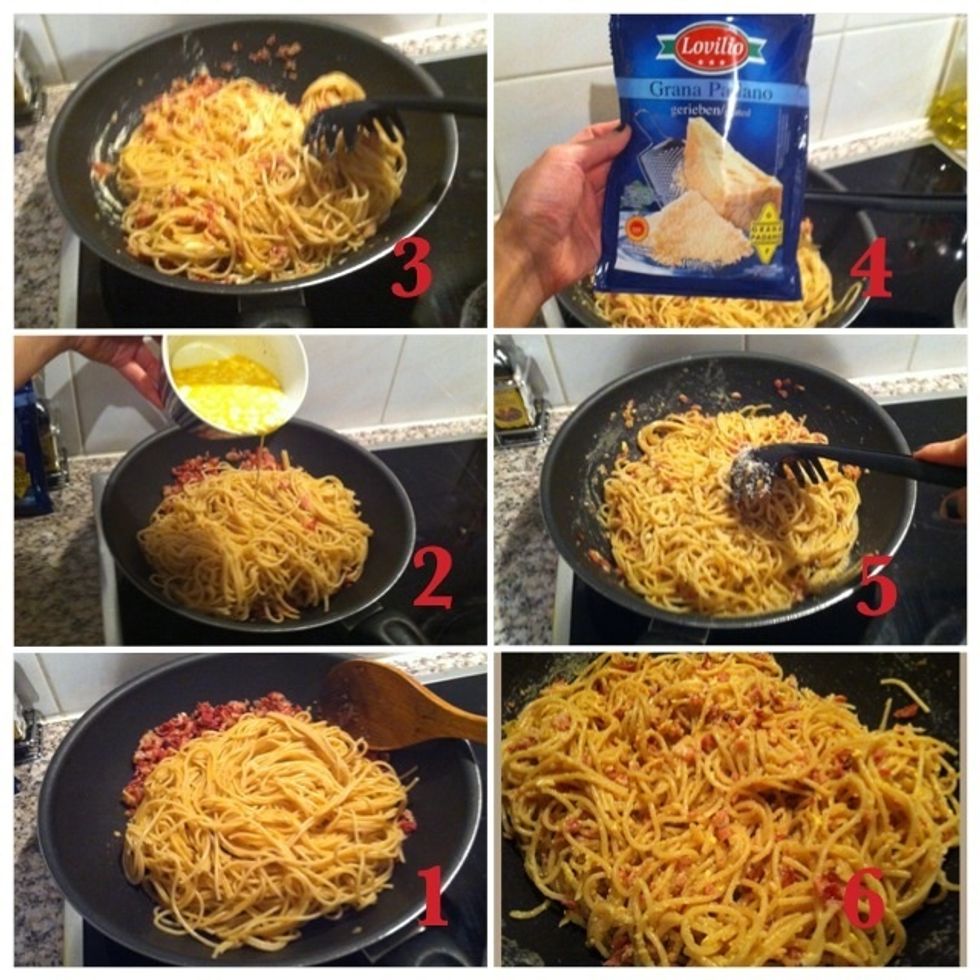 This part has to be done very quick: 1. Add spaghetti; 2. Add the eggs/cream mixture; 3. Keep stirring; 4. Add parmesan cheese; 5. Keep stirring; 6. Ready!
Ready to eat ! Bon appetit !
250.0g Spaghetti
100.0g Bacon
2.0 Eggs (large)
2.0 cloves of Garlic
25.0g Parmesan cheese
2.0tsp Cream cheese
Pepper
Salt
Justine2707 Chimmy
Love... eating (out)! Cooking! Trying new (not too difficult!) recipes! Also love fashion! Make up! And simple nail art and hairdo's!