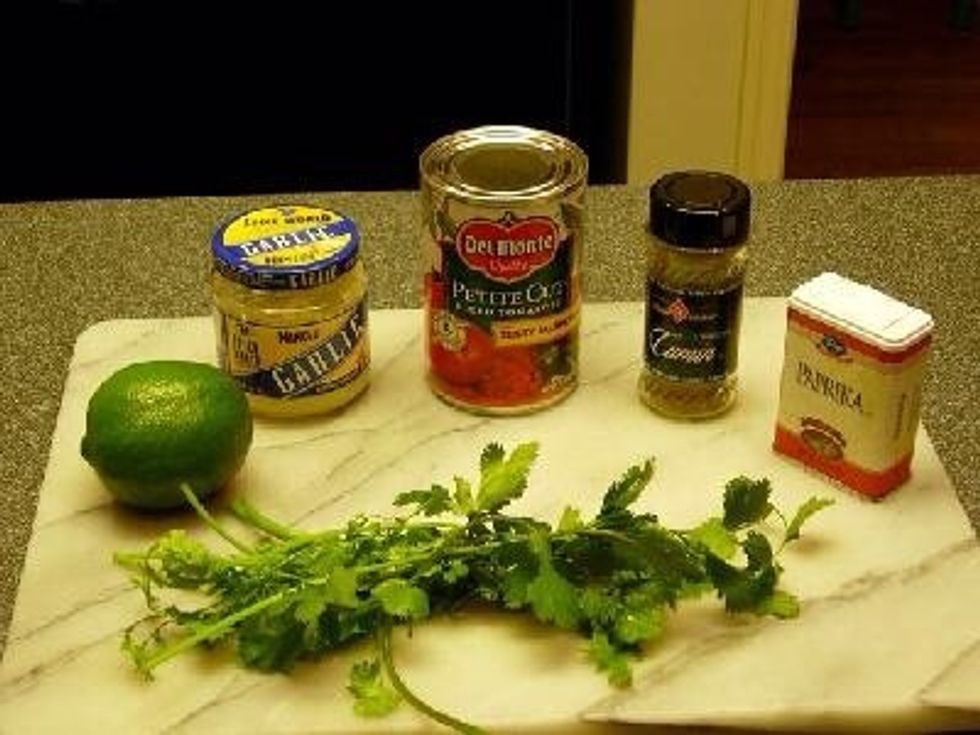 All ingredients
Add peppers, onions, chipotles, dried chilies, fruit, etc. to make more interesting variations. You can use fresh tomatoes if they're in season and you're willing to chop them up.
Drain the the juice from the tomatoes and add them to a bowl.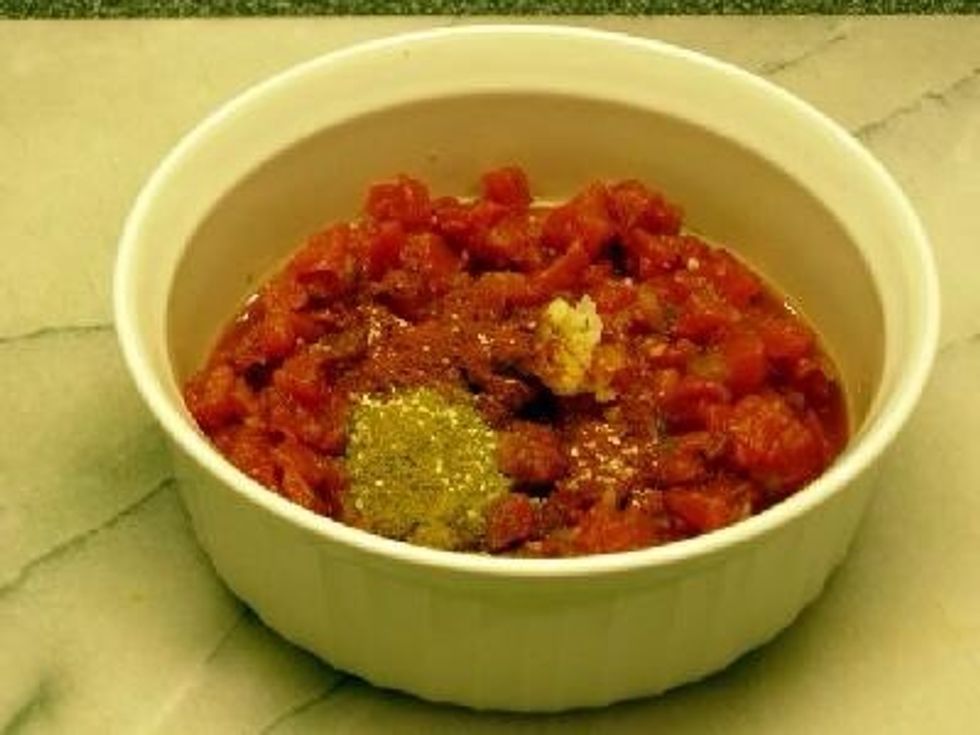 Mix the garlic, cumin, paprika, and salt in with the tomatoes.
Roughly chop the cilantro and add it to the salsa.
squeeze the lime juice into the salsa. Mix it all together. Taste test the salsa and add more ingredients as you see fit. Refrigerate the salsa for about an hour to let the flavors mingle.
14.0oz Can of diced tomatoes with jalapeño peppers
1.0Tbsp Ground Cumin
1.0 Clove minced garlic
Juice from 1/2 of a lime
1.0 Handful of fresh cilantro
1.0Tbsp Paparika
Couple dashes salt