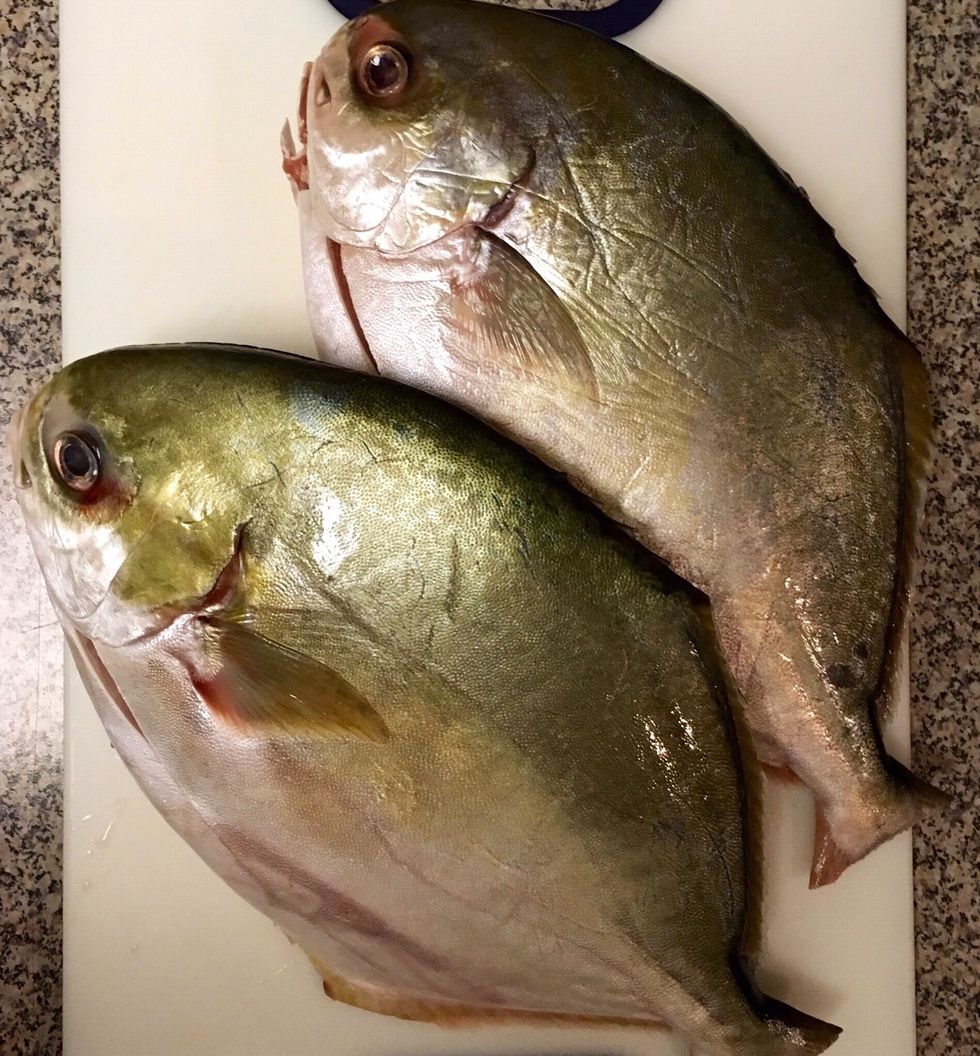 Clean the pomfrets. I got these cleaned at the fish market.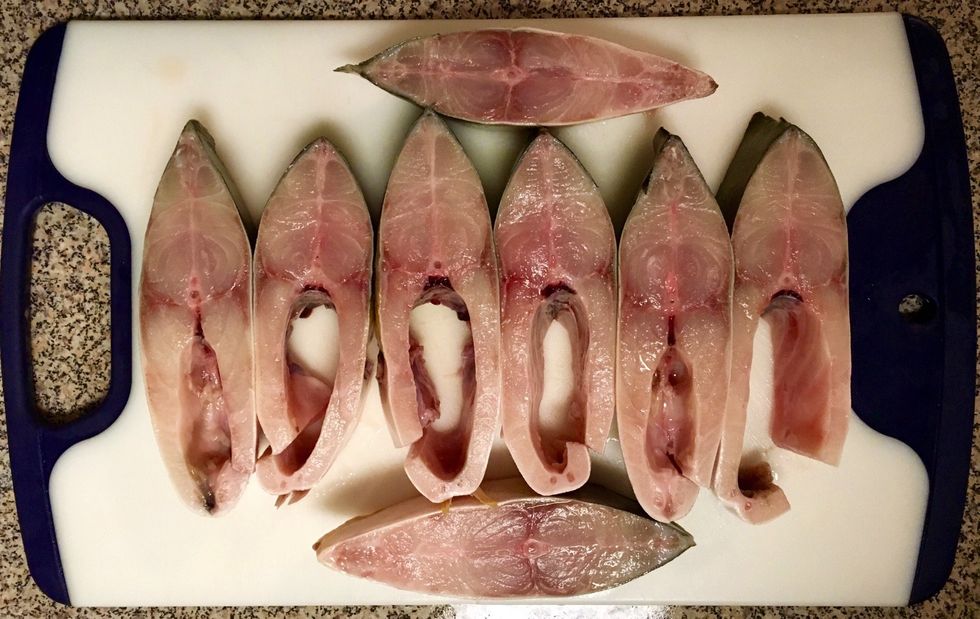 Each pomfret should yield about 5 pieces, troncon cut. Troncon is a type of cut (as shown) on the bone for flat fish like pomfret.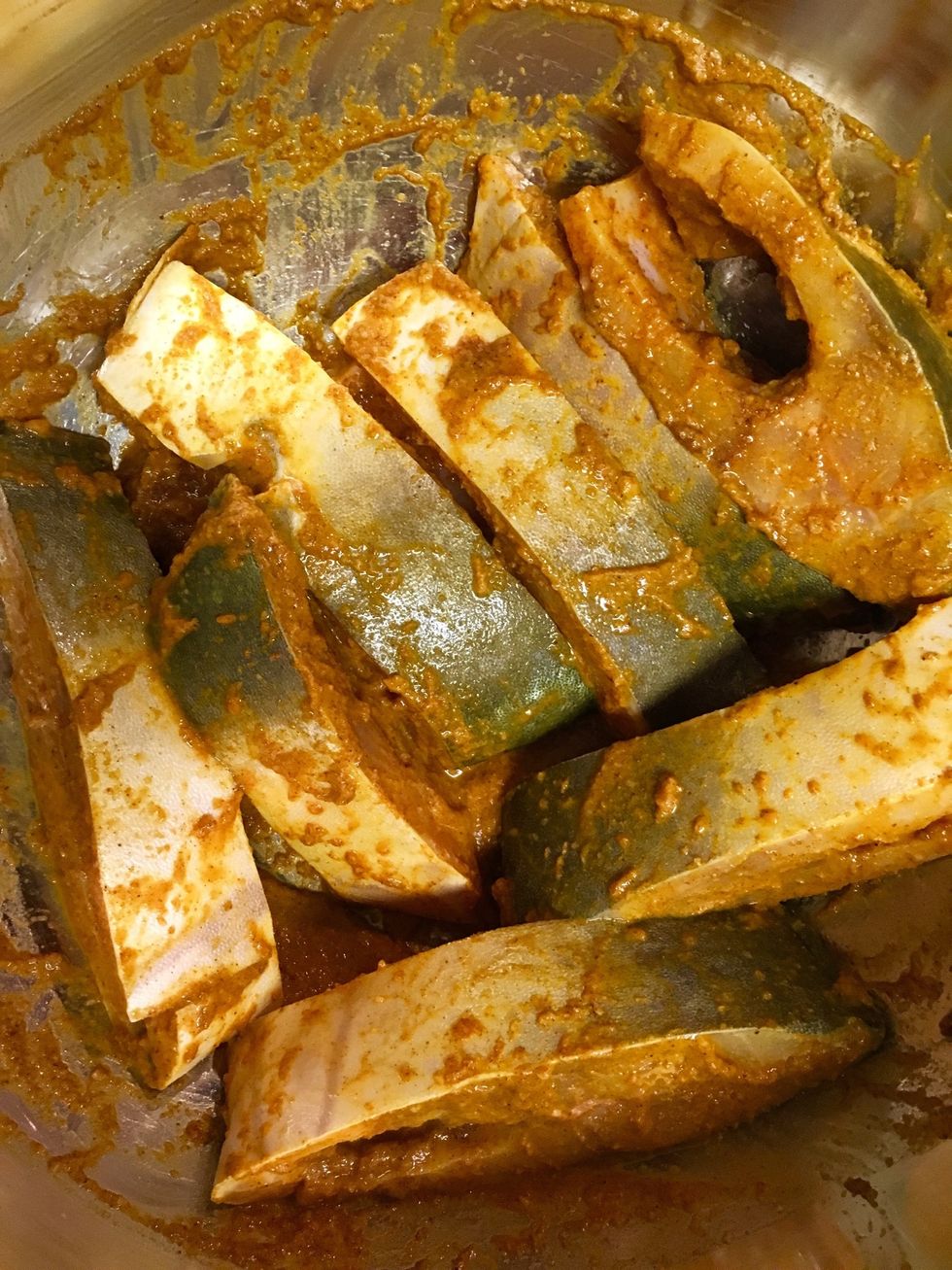 Marinate with cayenne pepper, ground turmeric, ginger paste, garlic paste, tamarind pulp and salt for at least an hour.
Coat the fish with flour before pan frying. This will give the fish a crispy crust. I've used all purpose flour but semolina (rava) is better for that extra crispness.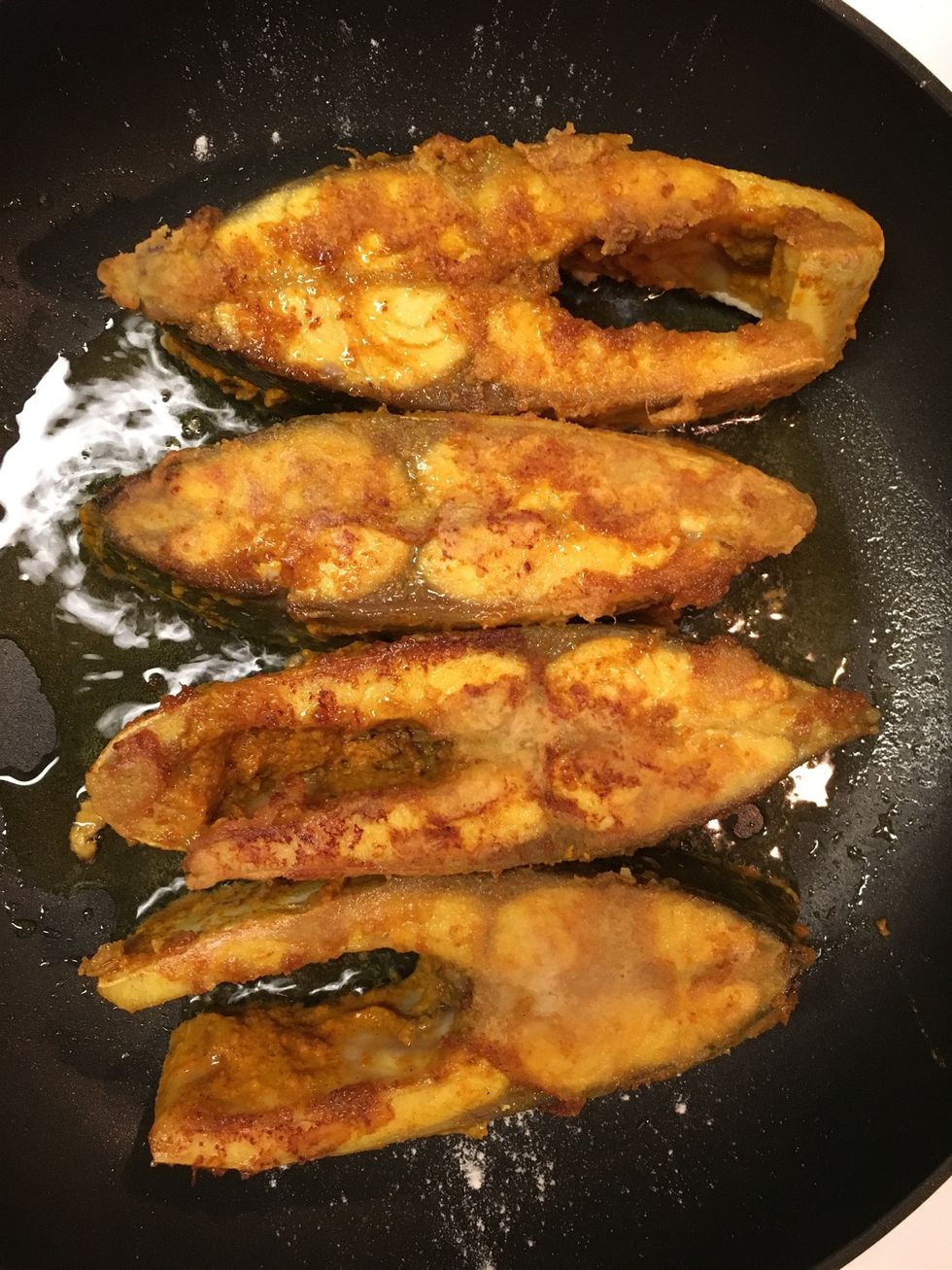 Flip gently and adjust the heat as required.
Makes for a delicious appetizer. Best served hot.
2.0 Yellow Pomfret
1.0tsp Cayenne Pepper
2.0tsp Ground Turmeric
4.0tsp Ginger Paste
4.0tsp Garlic Paste
2.0Tbsp Tamarind Pulp
1.0tsp Salt
2.0Tbsp All Purpose Flour
2.0Tbsp Canola Oil