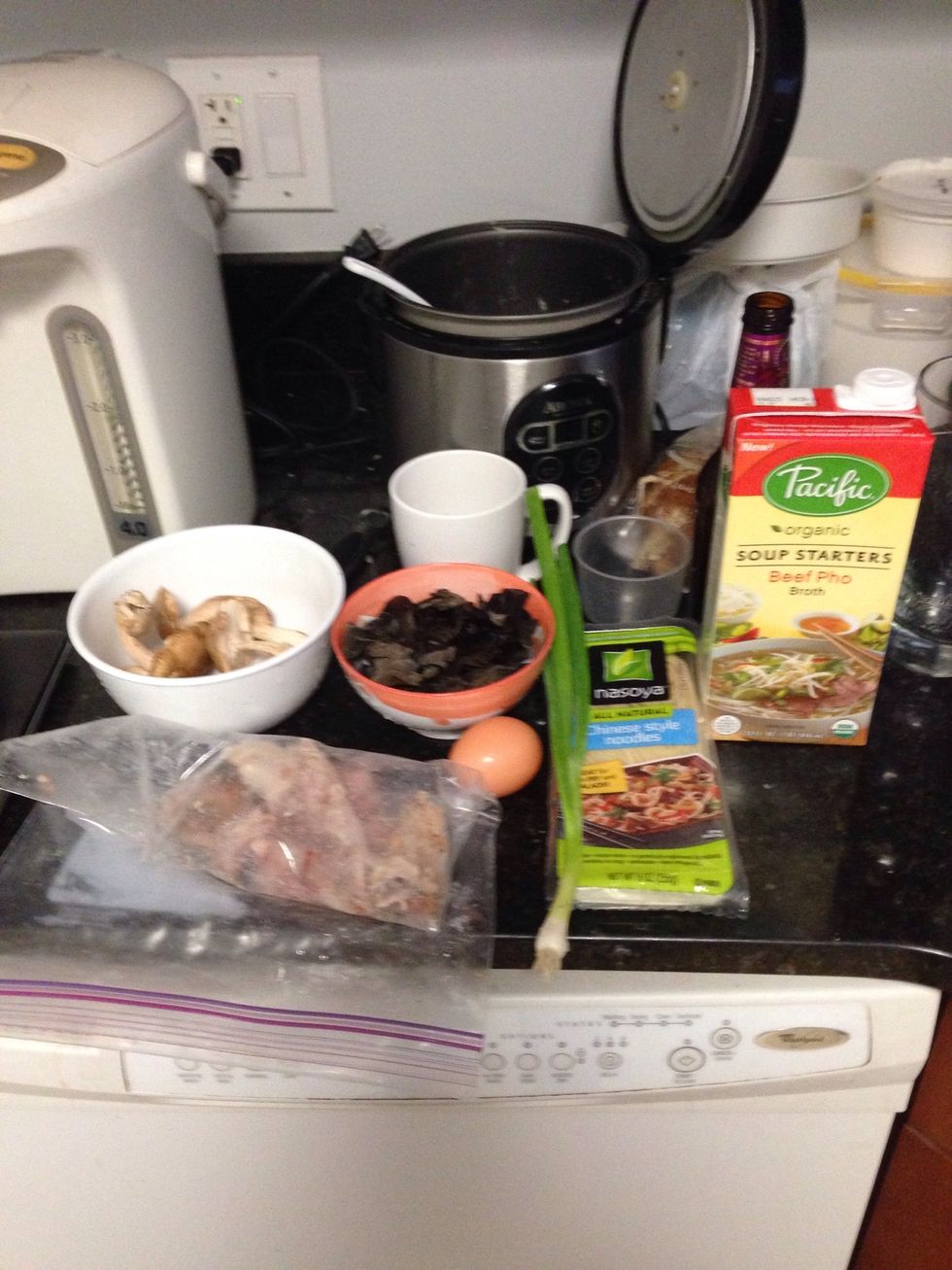 Here are the ingredients. With this recipe you really can put just about anything you want in the soup.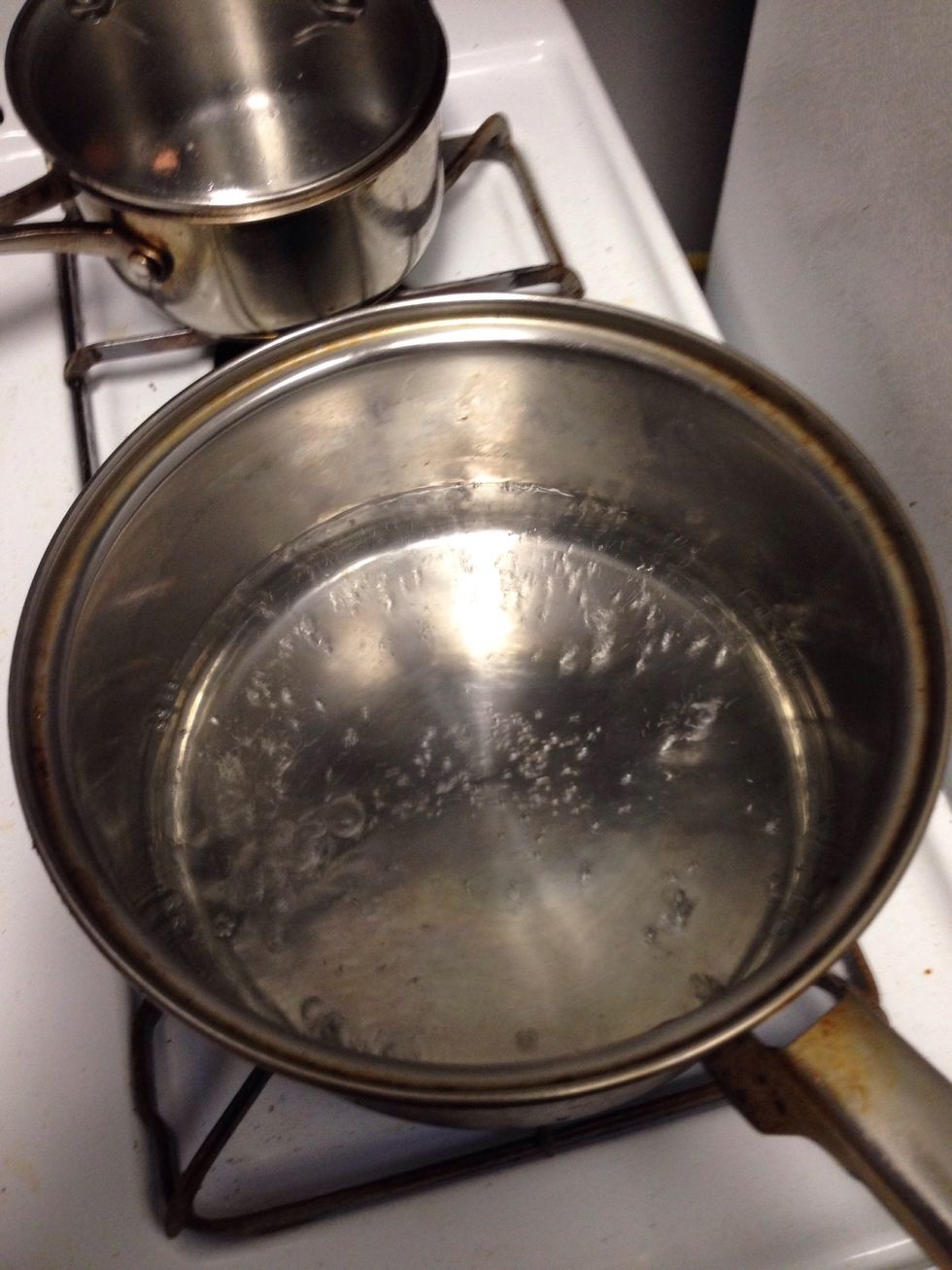 Put some water in the pot, just enough to cover an egg. I put too little 😛. Turn on the stove to high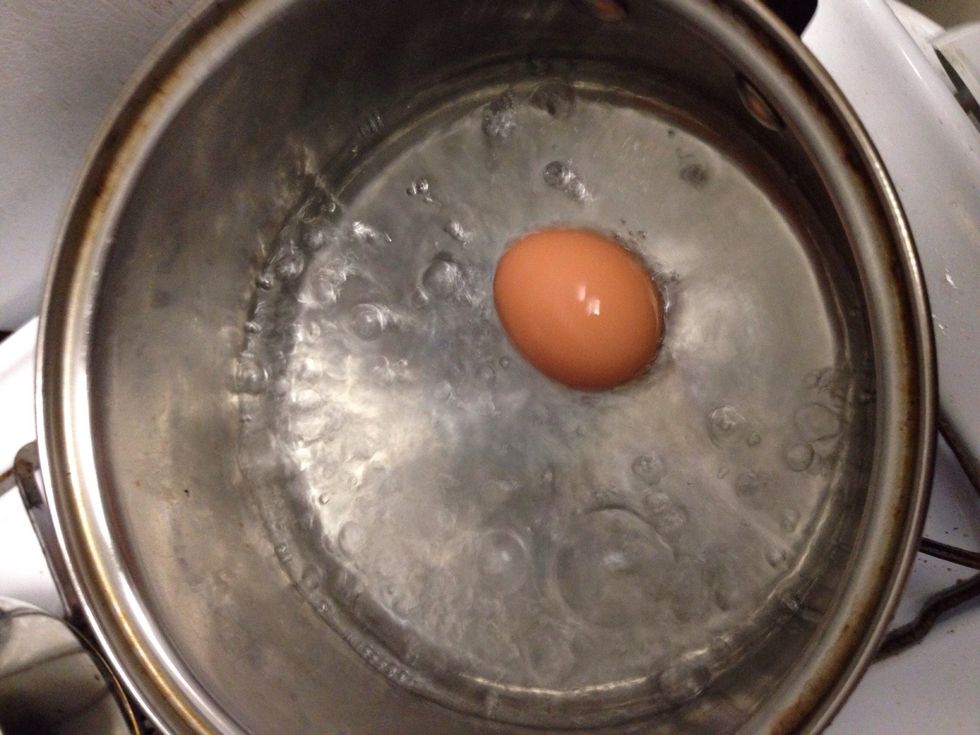 Once the water is boiling, gently place a raw egg into the pot and let it cook for 5-6 minutes. This will make a soft boiled egg. If you want it hard boiled, keep it in there for 10 minutes.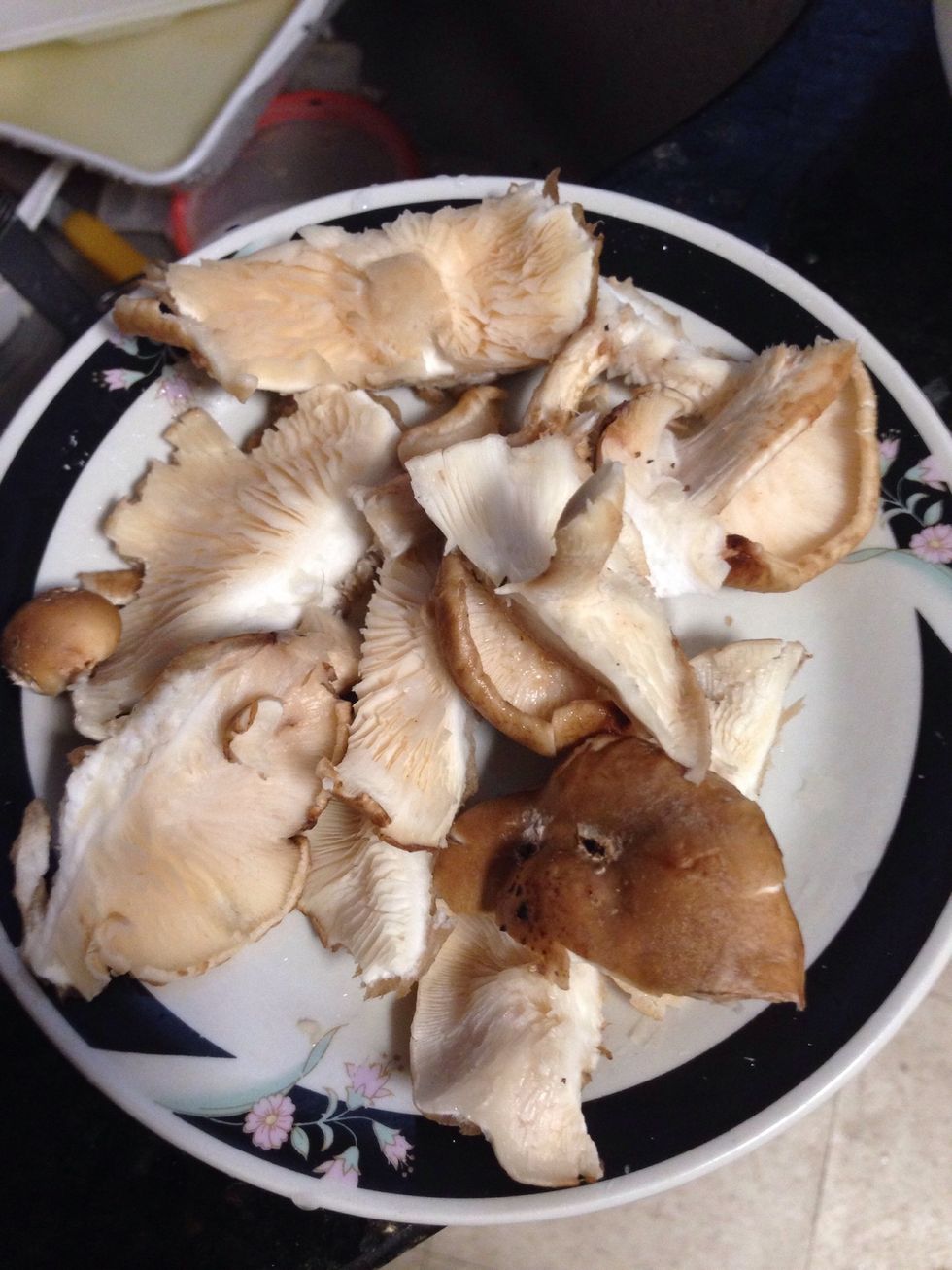 Slice up your mushrooms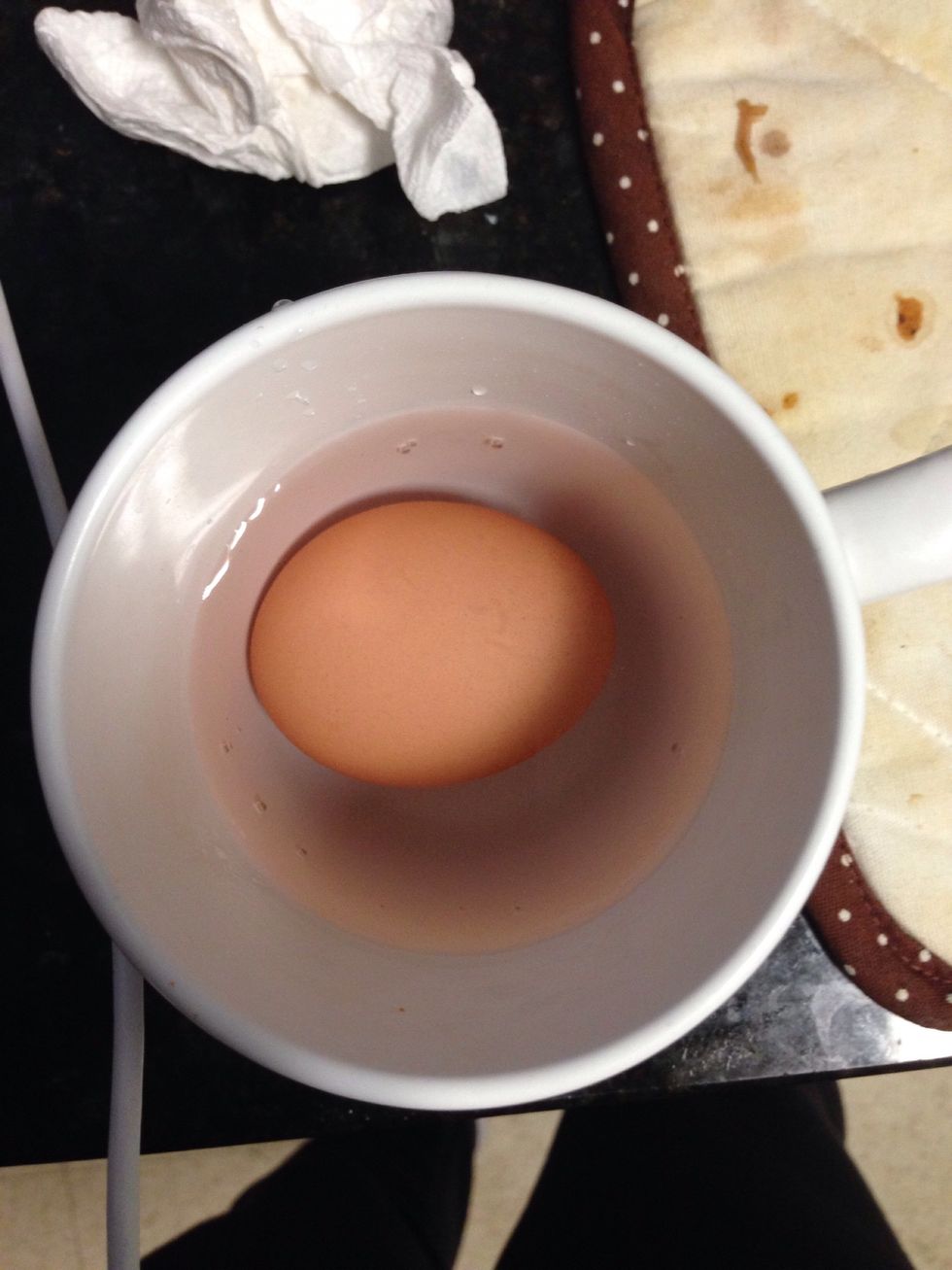 Once the time is up, fill a mug or bowl with cold water and place the cooked egg in the cup. This prevents it from being over cooked.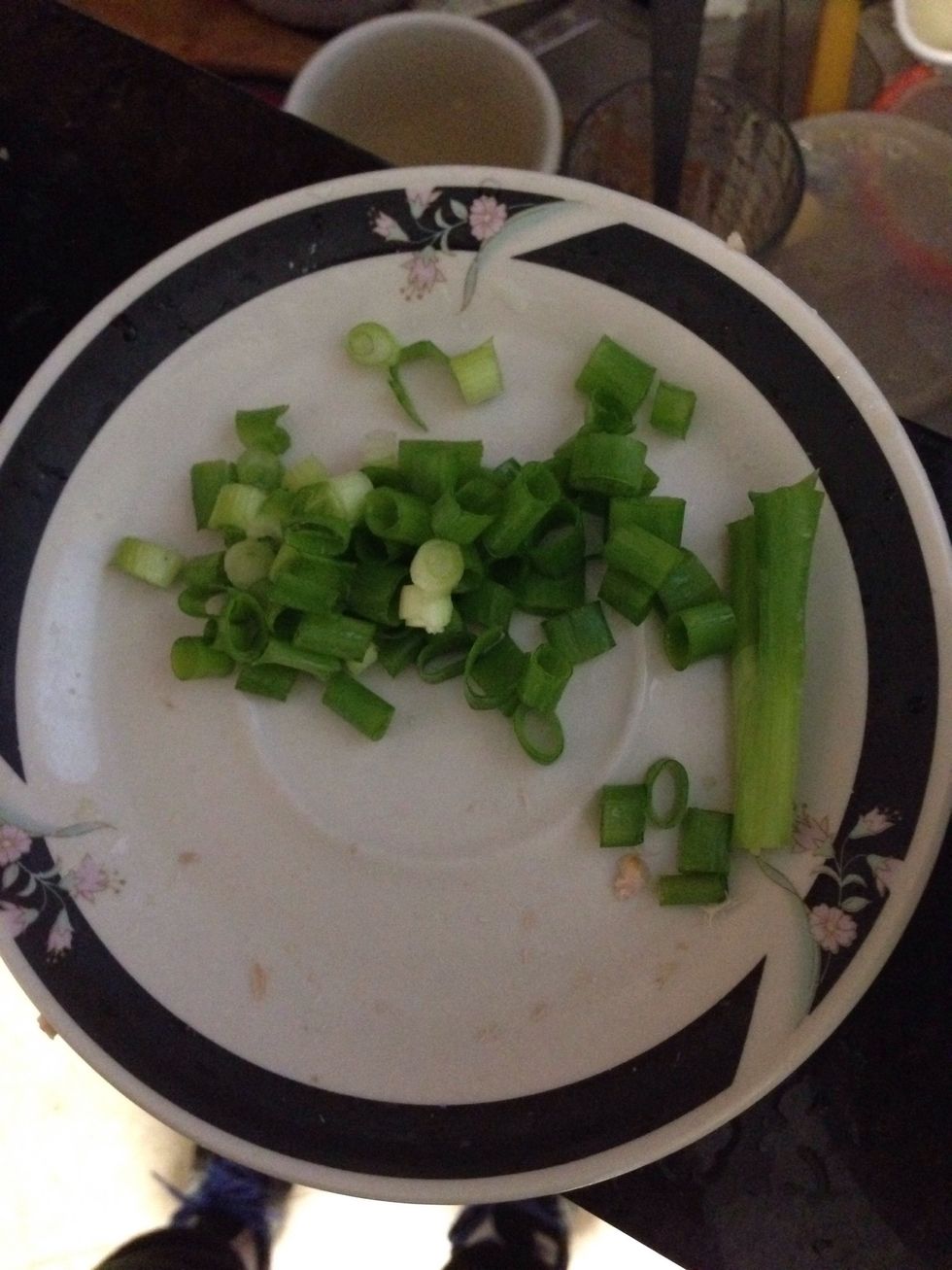 Dice the scallions (also known as green onions)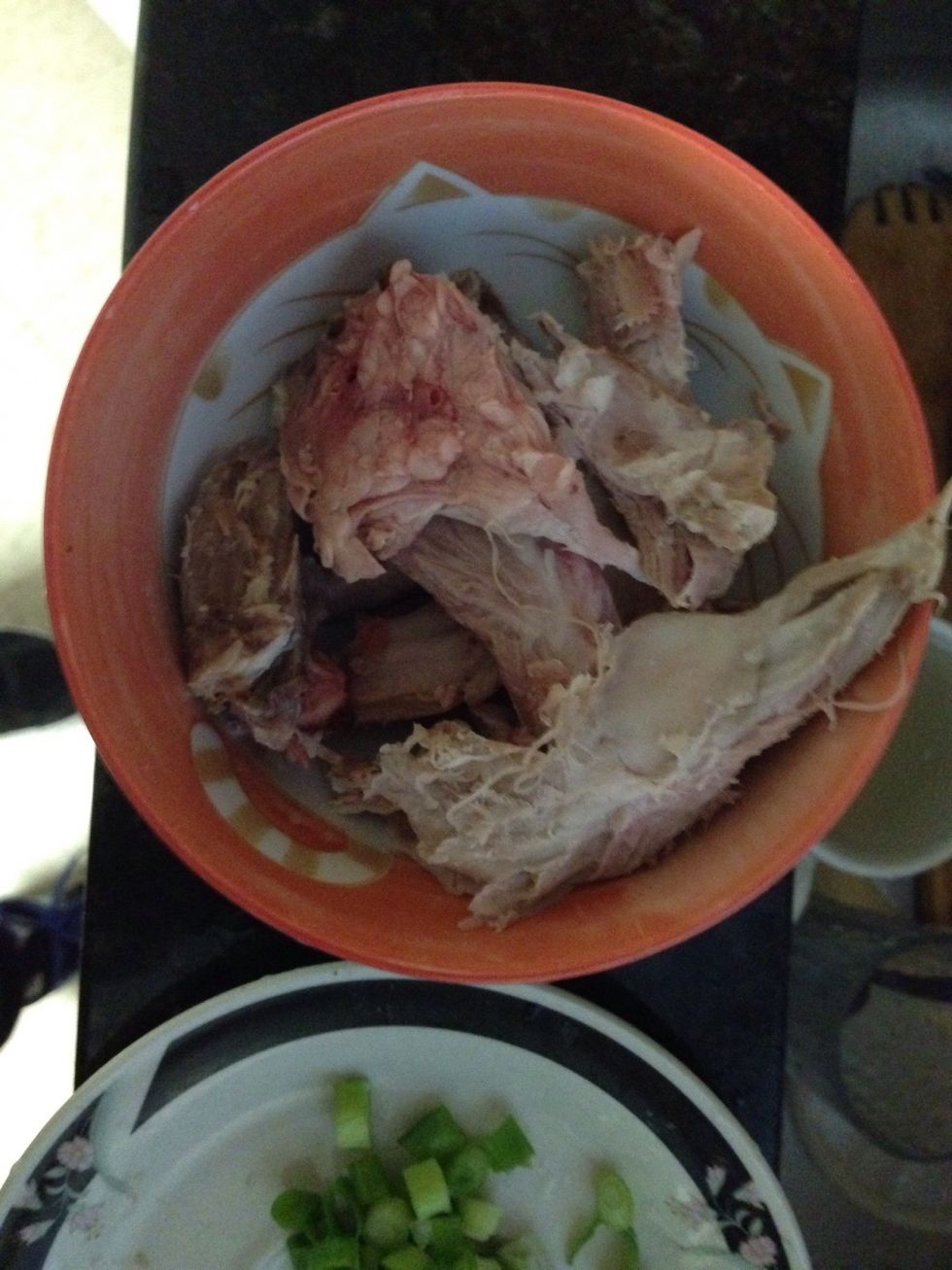 Here is my choice of meat, pork. It's already been cooked and is left over from a pig roast I attended during the weekend. You can use any kind of protein you want.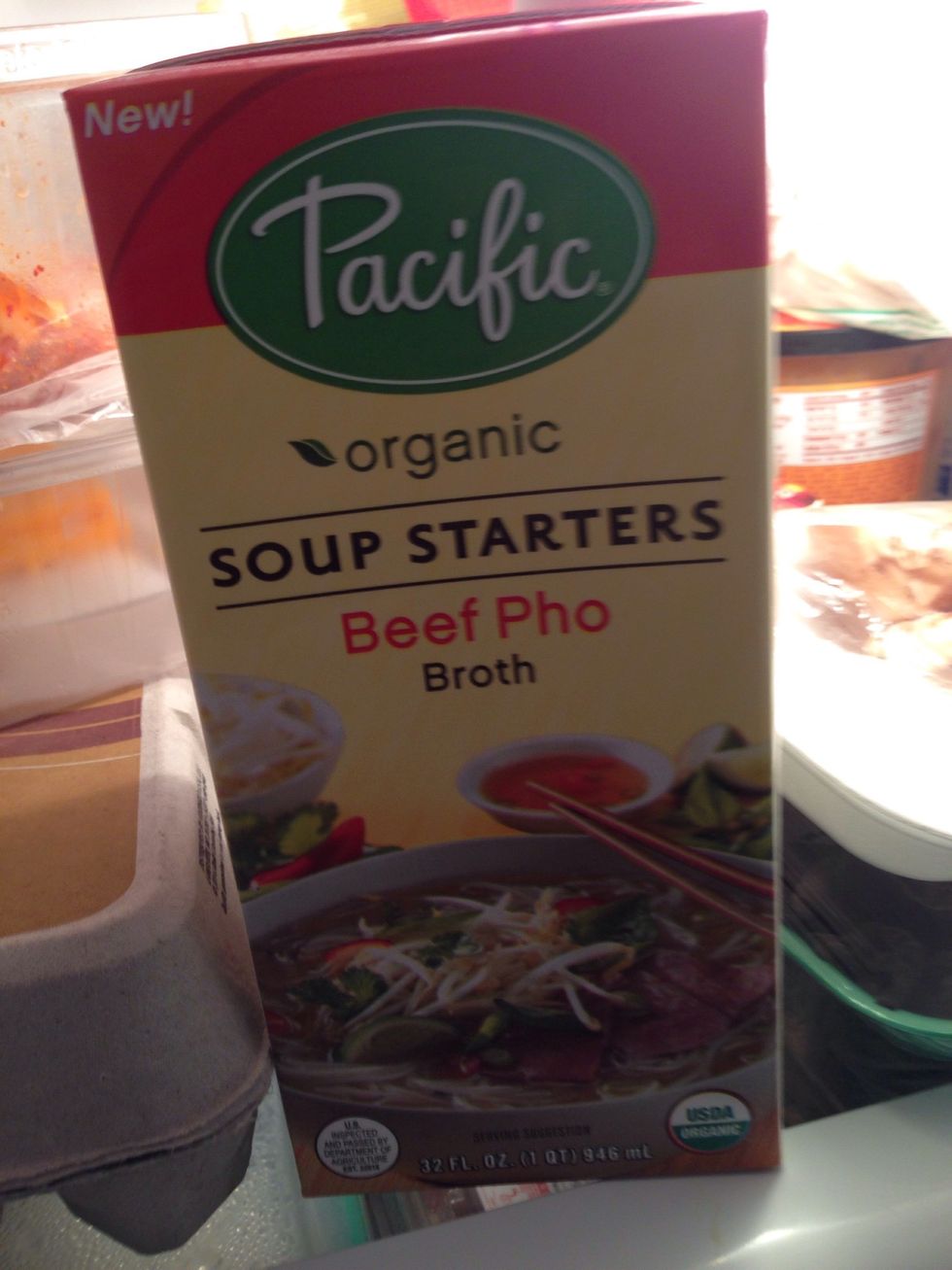 This is my soup stock from Whole Foods. You can use any kind of stock you want. This is my favorite and it tastes amazing.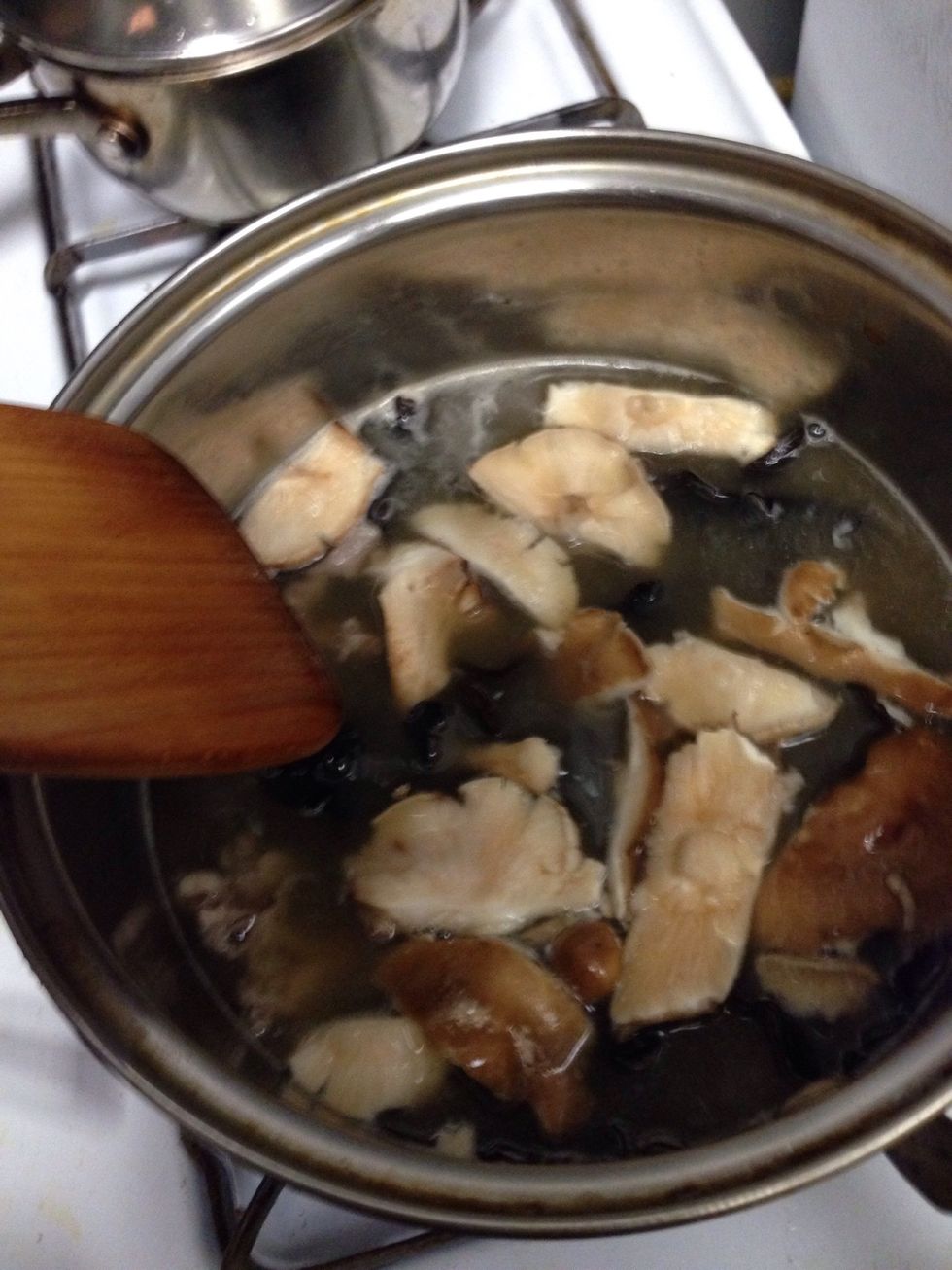 Now that the egg is cooked, pour out some of the water and add your soup stock. Throw in the wood ear and mushrooms as well.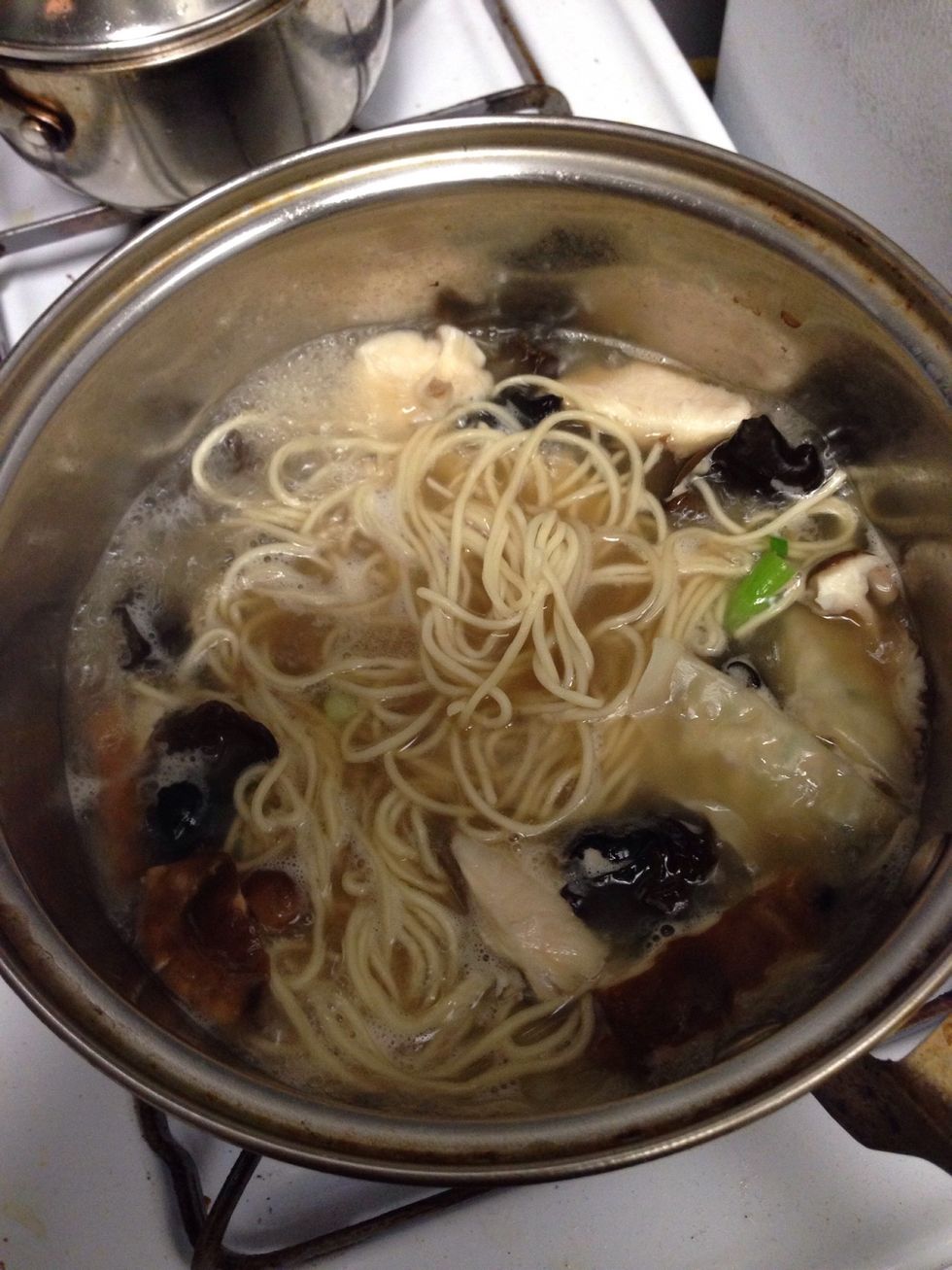 After 3 minutes or so, you can add your noodles and some green onions. I threw in some dumplings earlier because I like them. Let the noodles cook for a few more minutes.
At this point once the noodles have cooked you can put everything into a bowl. Add your cooked meat into the bowl. Gently peel the egg and place it in the bowl.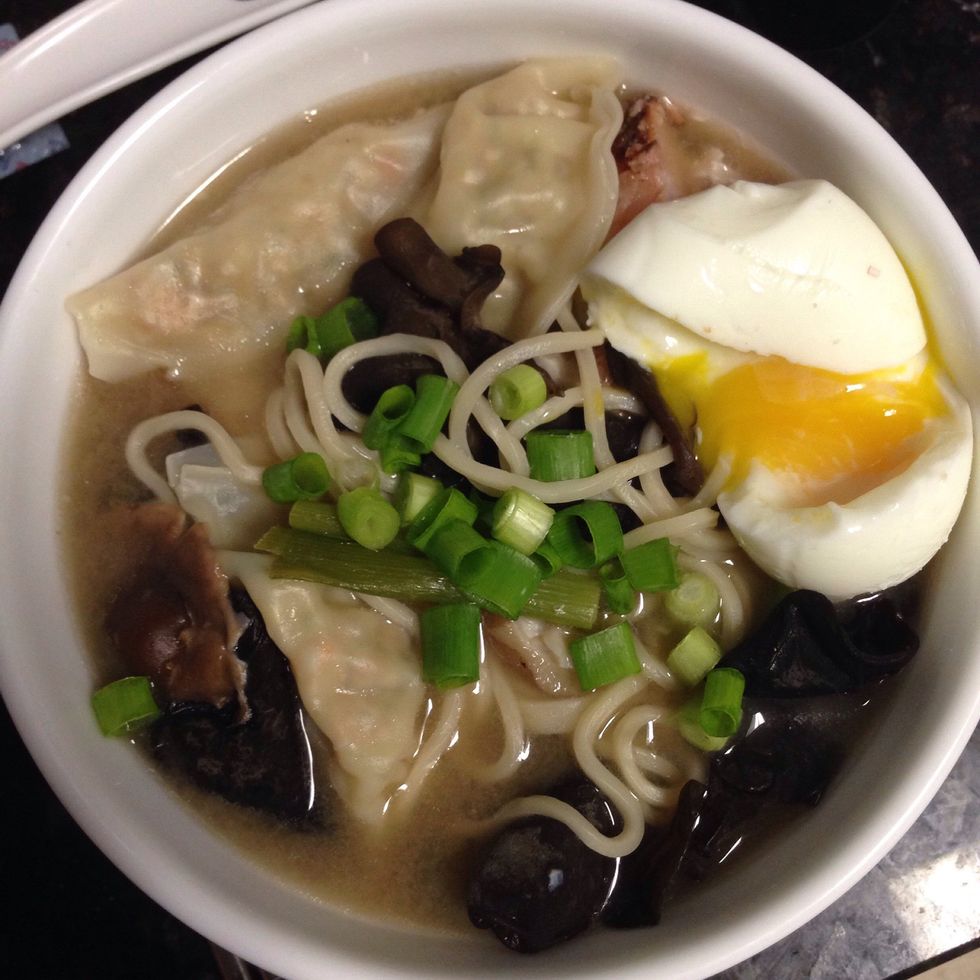 Enjoy your noodles!
1/2c Shiitake mushroom
1.0bnch Chinese noodles
1/2c Soup base
1.0c Wood ear fungus
1.0bnch Scallions
1.0 Egg
Some kind of meat
Zhining Fang
I just really like to eat and share food with others. I hope you enjoy my recipes as much as I do!