A simple, healthy and yummi dish :d. You may use any veggie you like. Use red and yellow bell peppers and carrots to add some colour to the dish :-)! Bon appetito :d!
17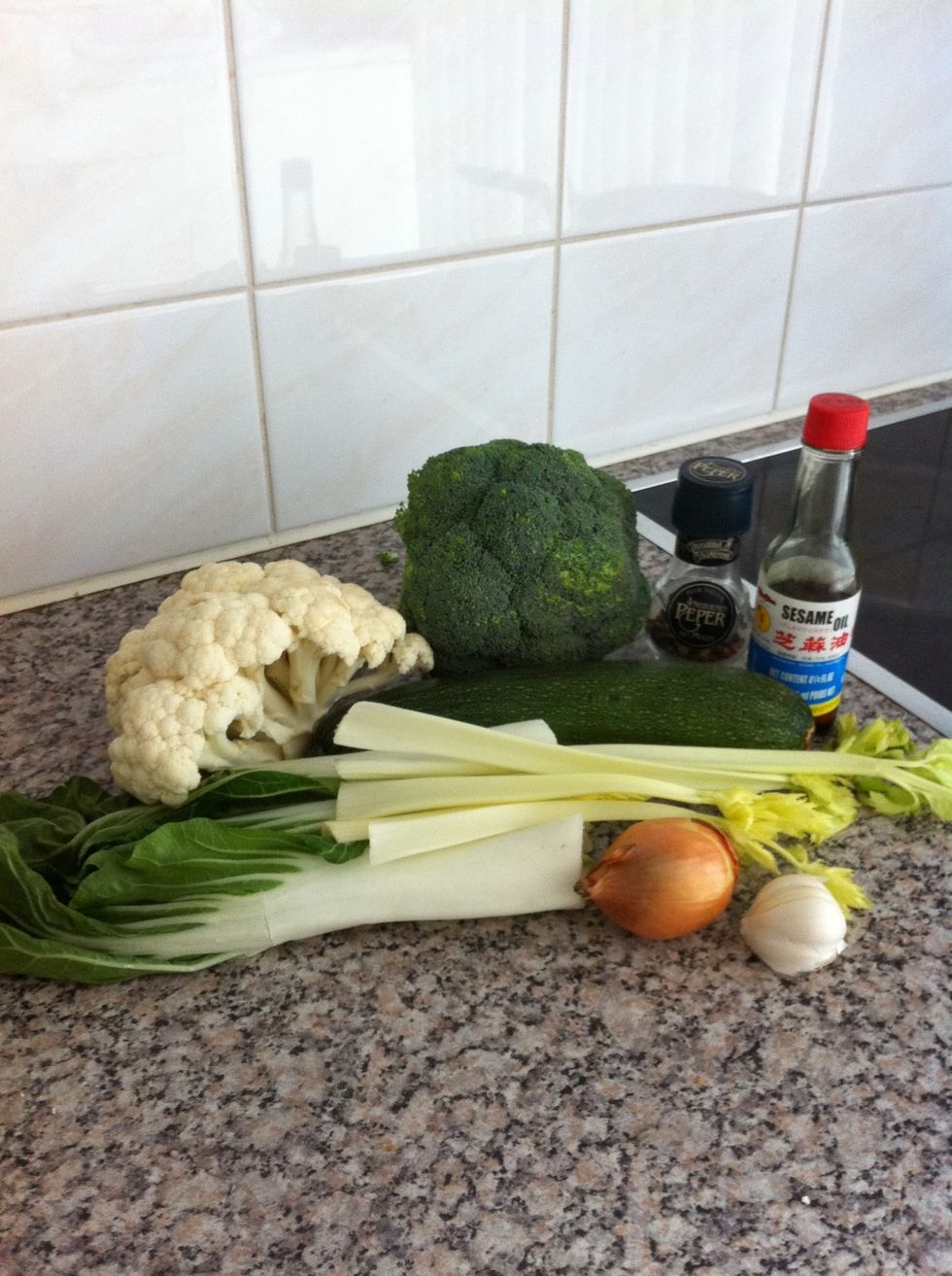 Gather your ingredients...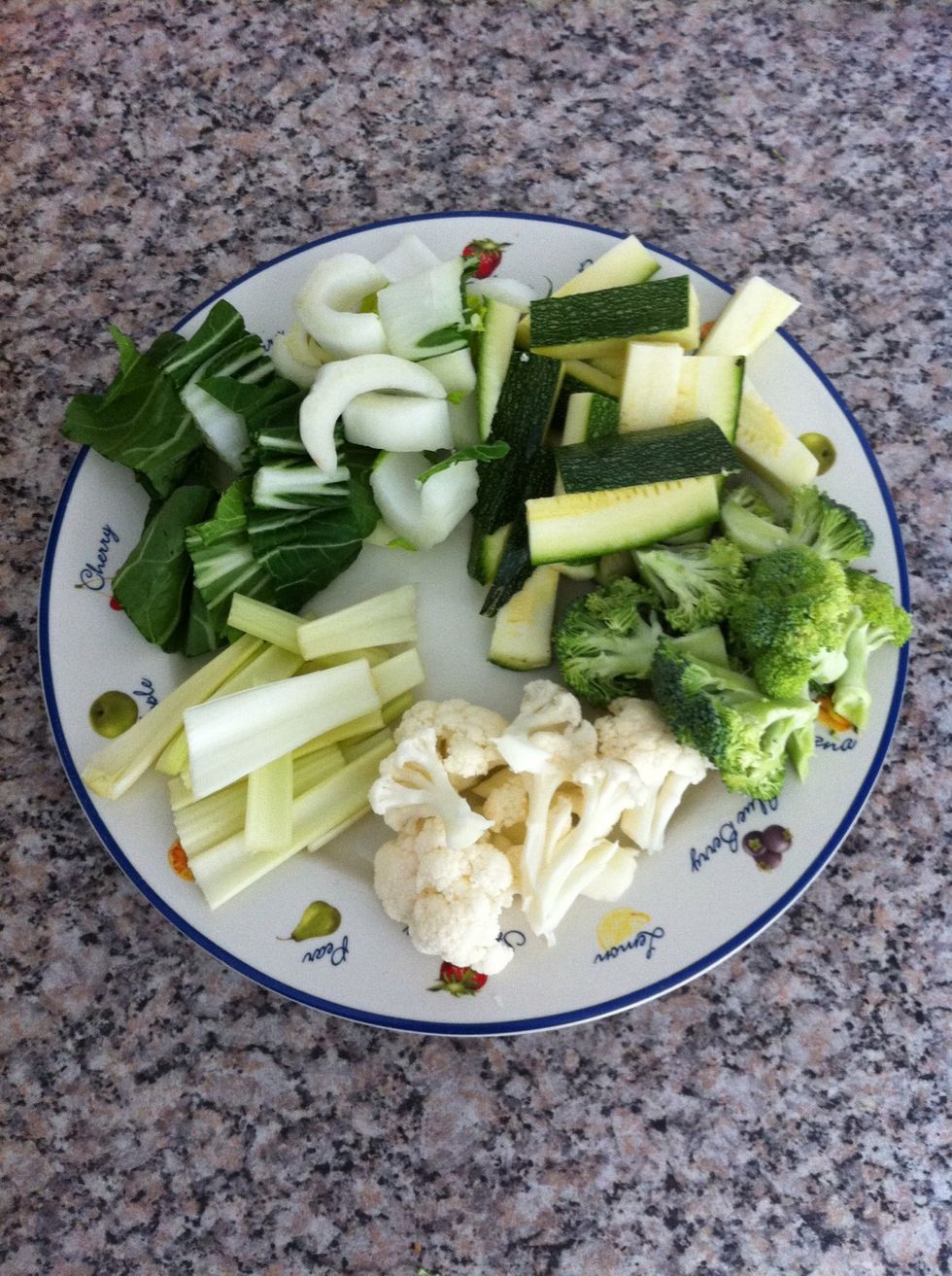 Cut veggies into pieces you like...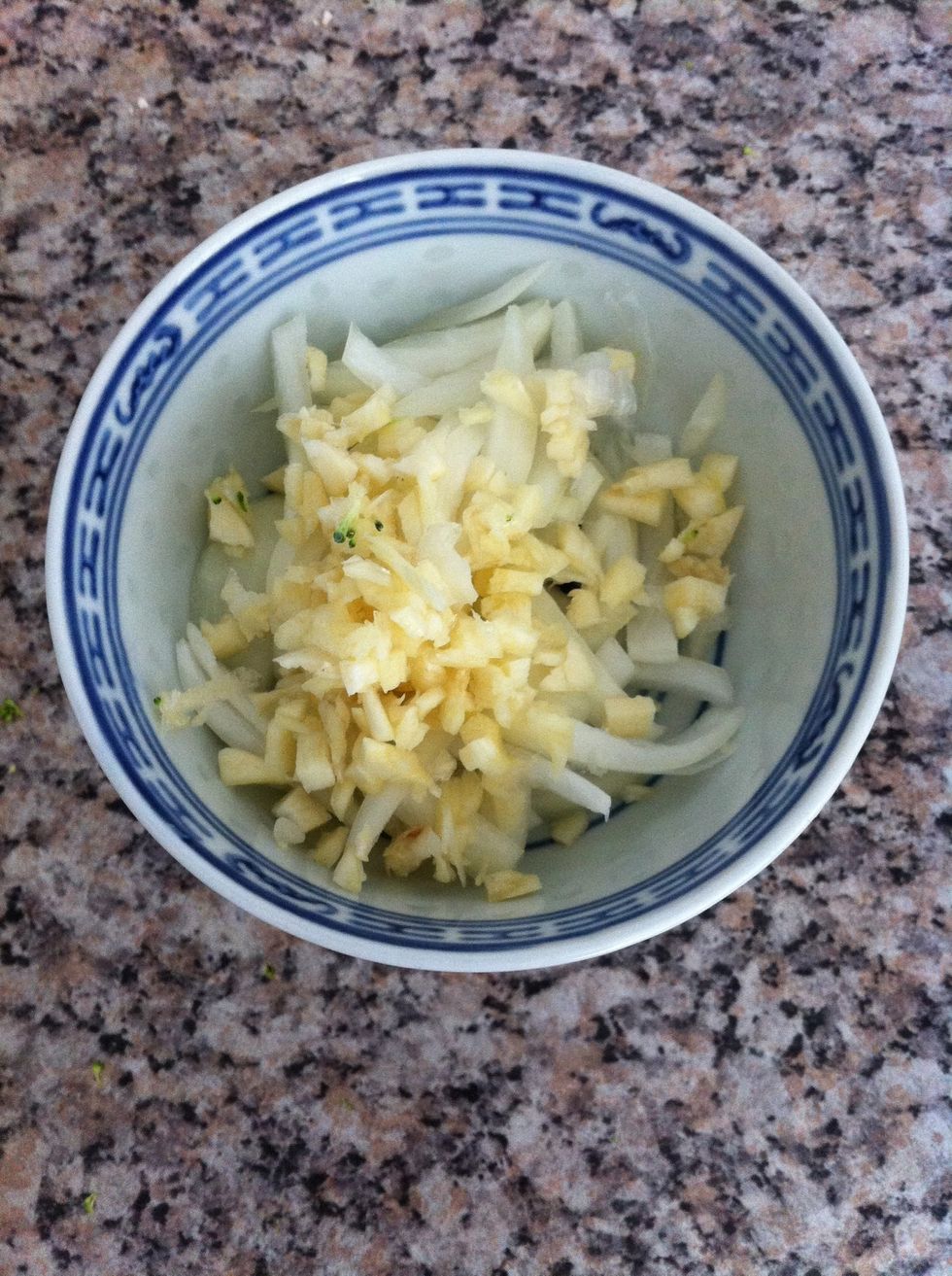 Slice onions and chop garlic...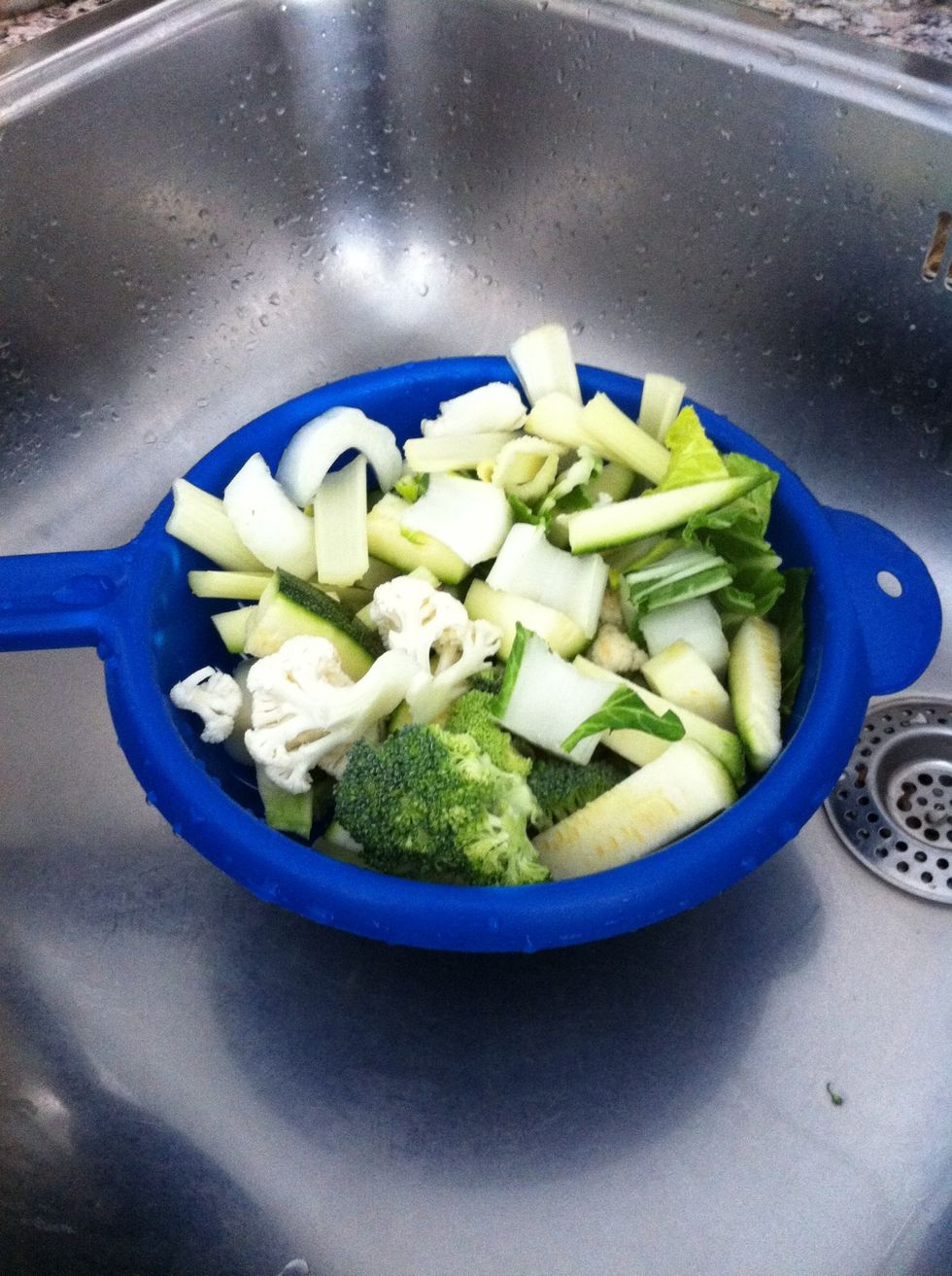 Wash the veggies...
(clockwise) use liquid butter or olive oil; put butter/oil in pan; add onions and garlic and stir ; when its getting gold brown go to next step...
(clockwise) add veggies and stir; add pepper and sesame oil; keep stirring until veggies are getting gold brown :)
Tadaaa :)! Enjoy with steamed rice :d!
Broccoli
Celery
Zucchini
Cauliflower
Paksoy
Onion
Garlic
Pepper
Sesame oil
Liquid butter / olive oil
Justine2707 Chimmy
Love... eating (out)! Cooking! Trying new (not too difficult!) recipes! Also love fashion! Make up! And simple nail art and hairdo's!