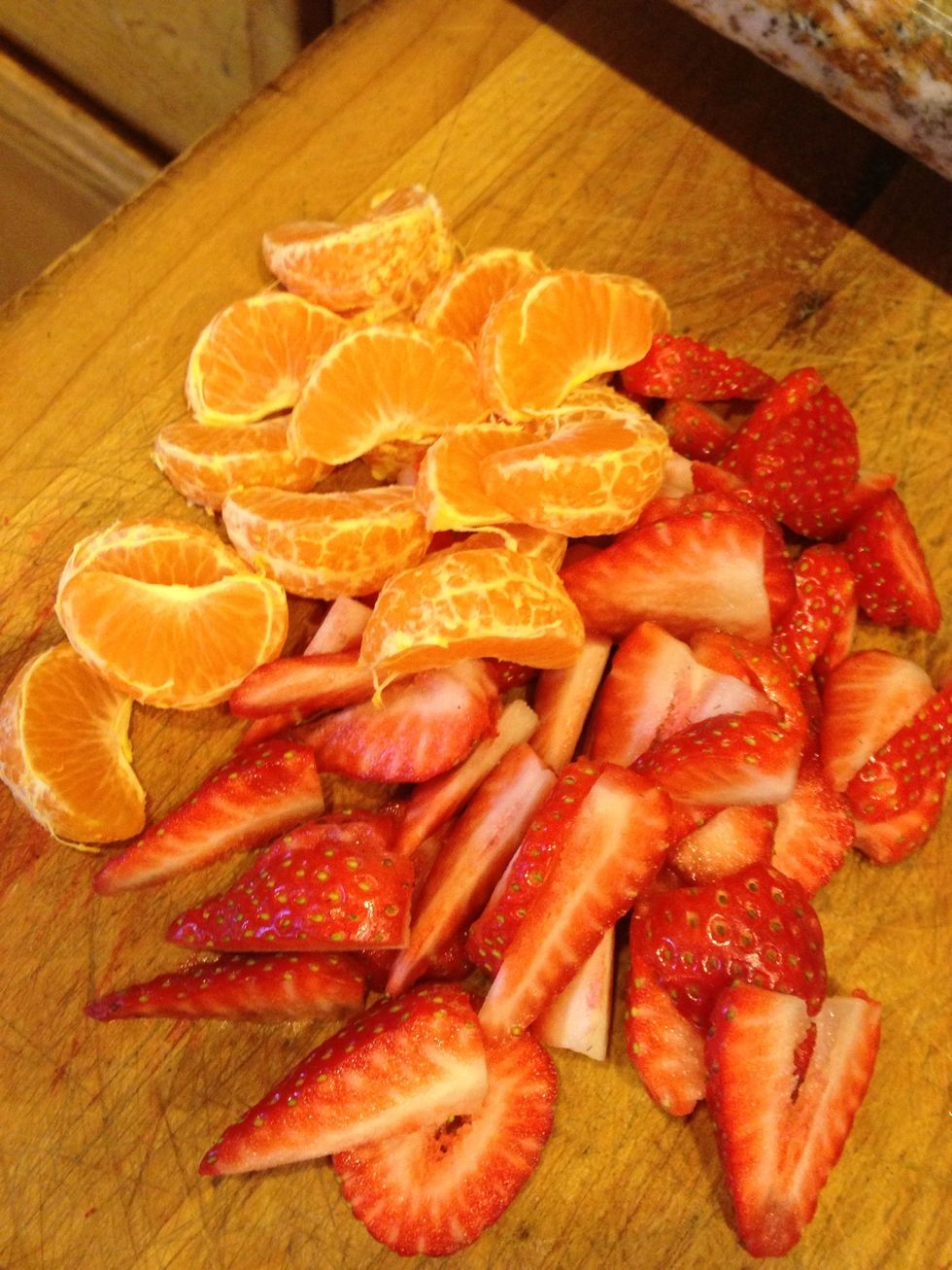 Cut your fruit and gather all your ingredients!
Beat cream cheese, 1/4 cup of Greek yogurt, 5 tsp agave, egg, baking powder, cinnamon, flour, and oat flour in an electric mixture until it forms a dough :)
Wrap in plastic wrap and chill for about 20 minutes, or as long as you can wait! ;)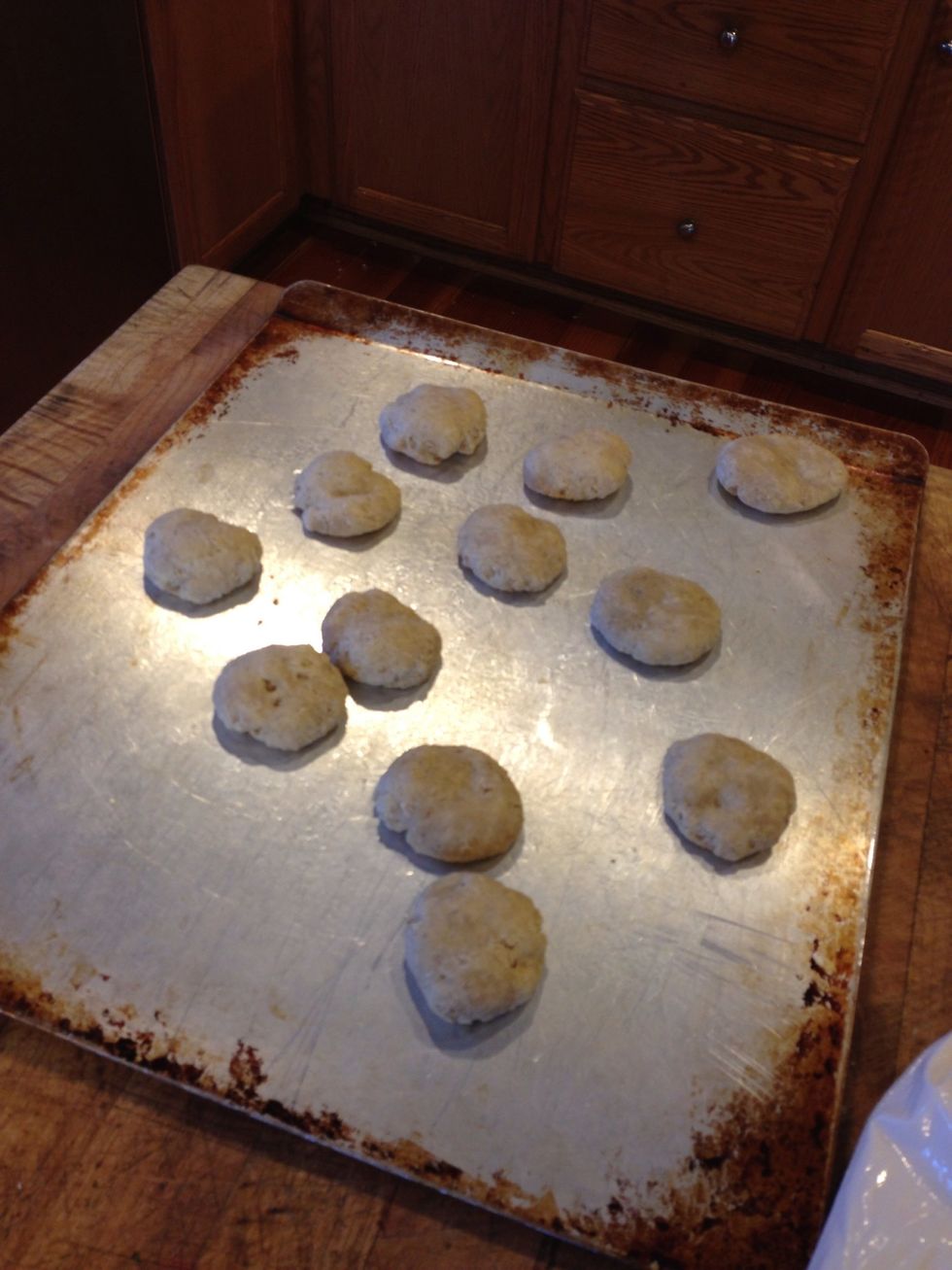 Fold into balls, press down with palm and bake at 350 for 12 min or until bottoms are golden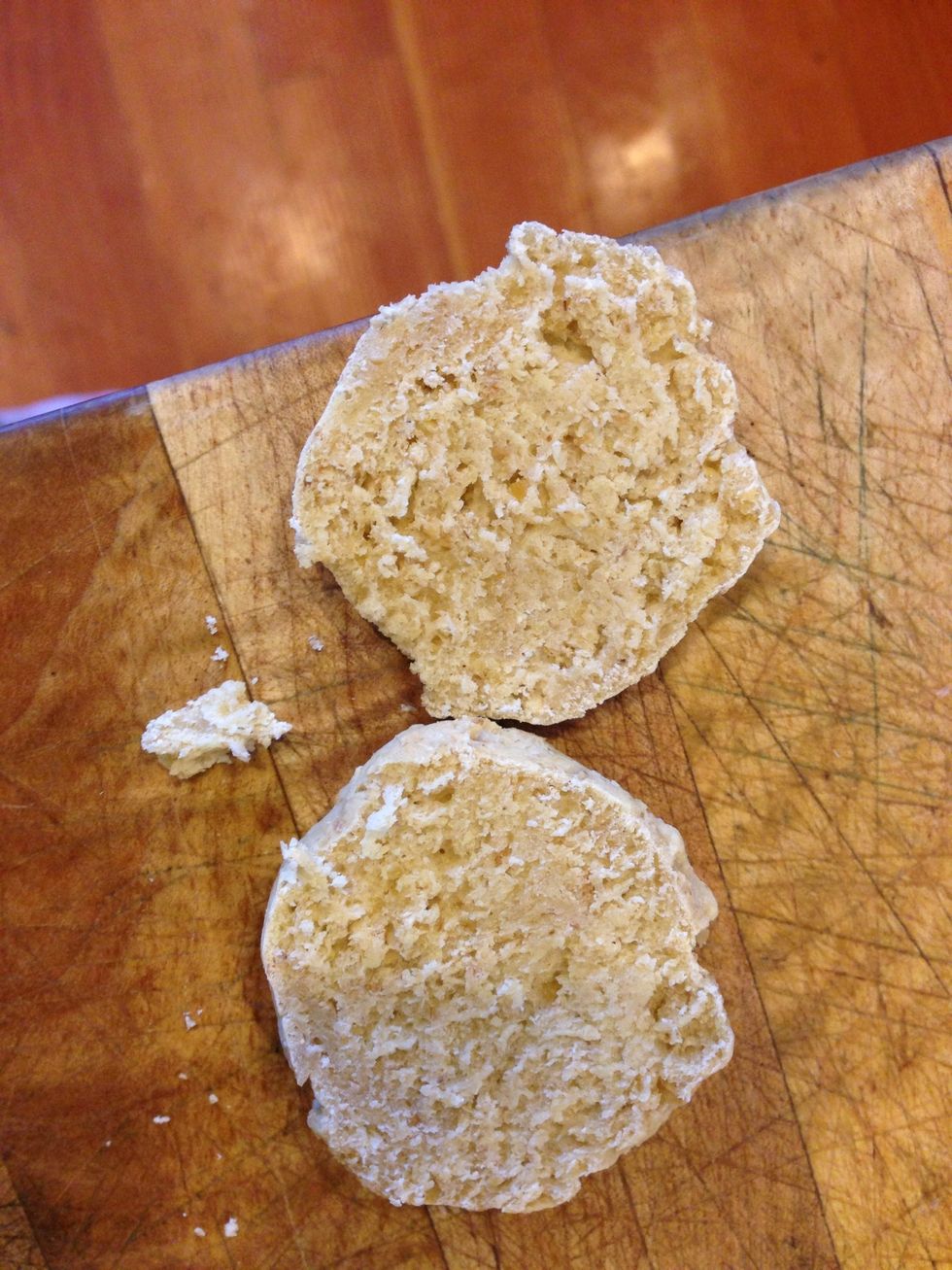 Split in even halves as best you can! It's hard, I warn you :)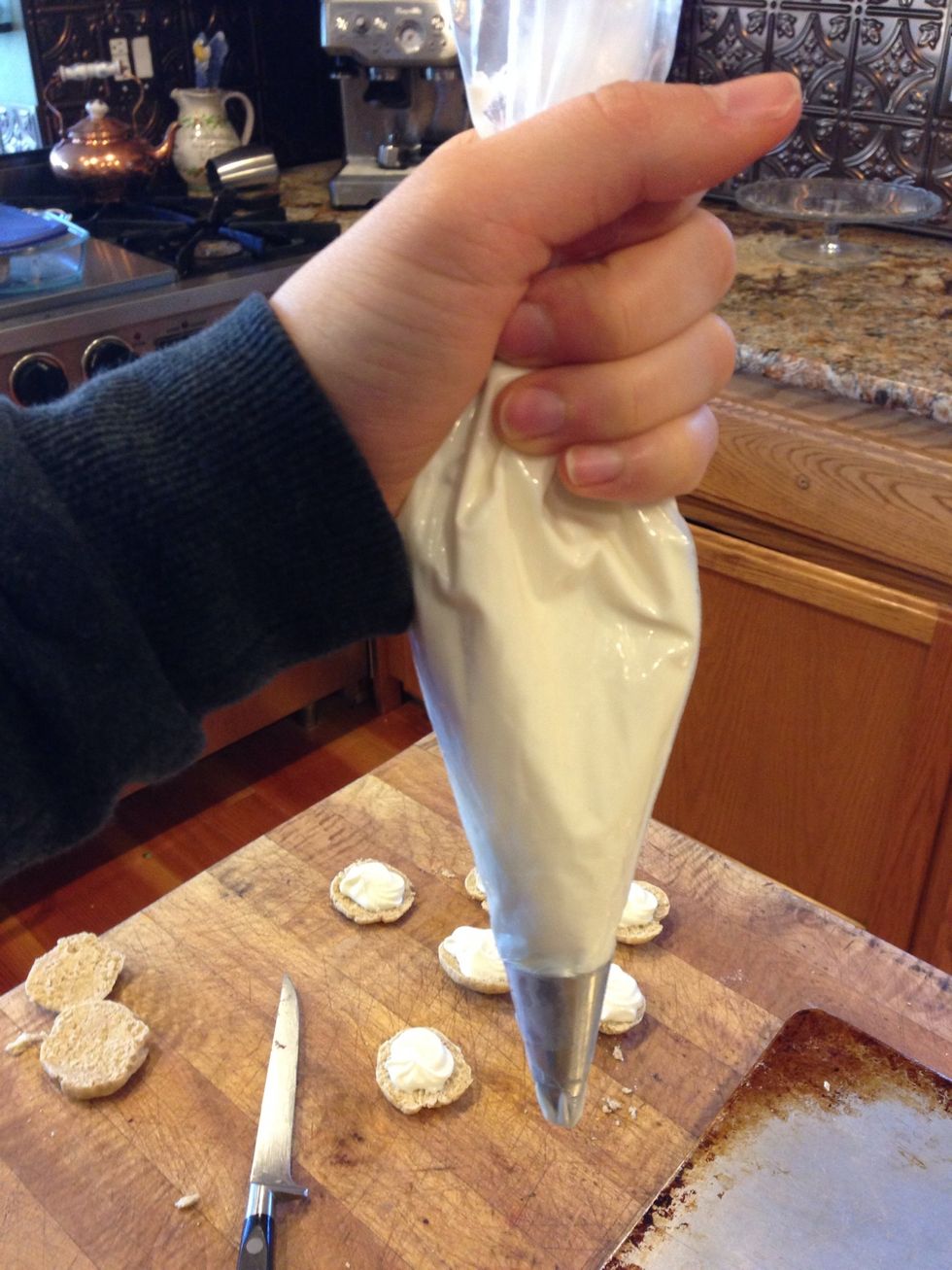 Whisk together a cup of Greek yogurt, 2 tbsp agave, and 1 tsp vanilla extract. Throw it into a piping bag :)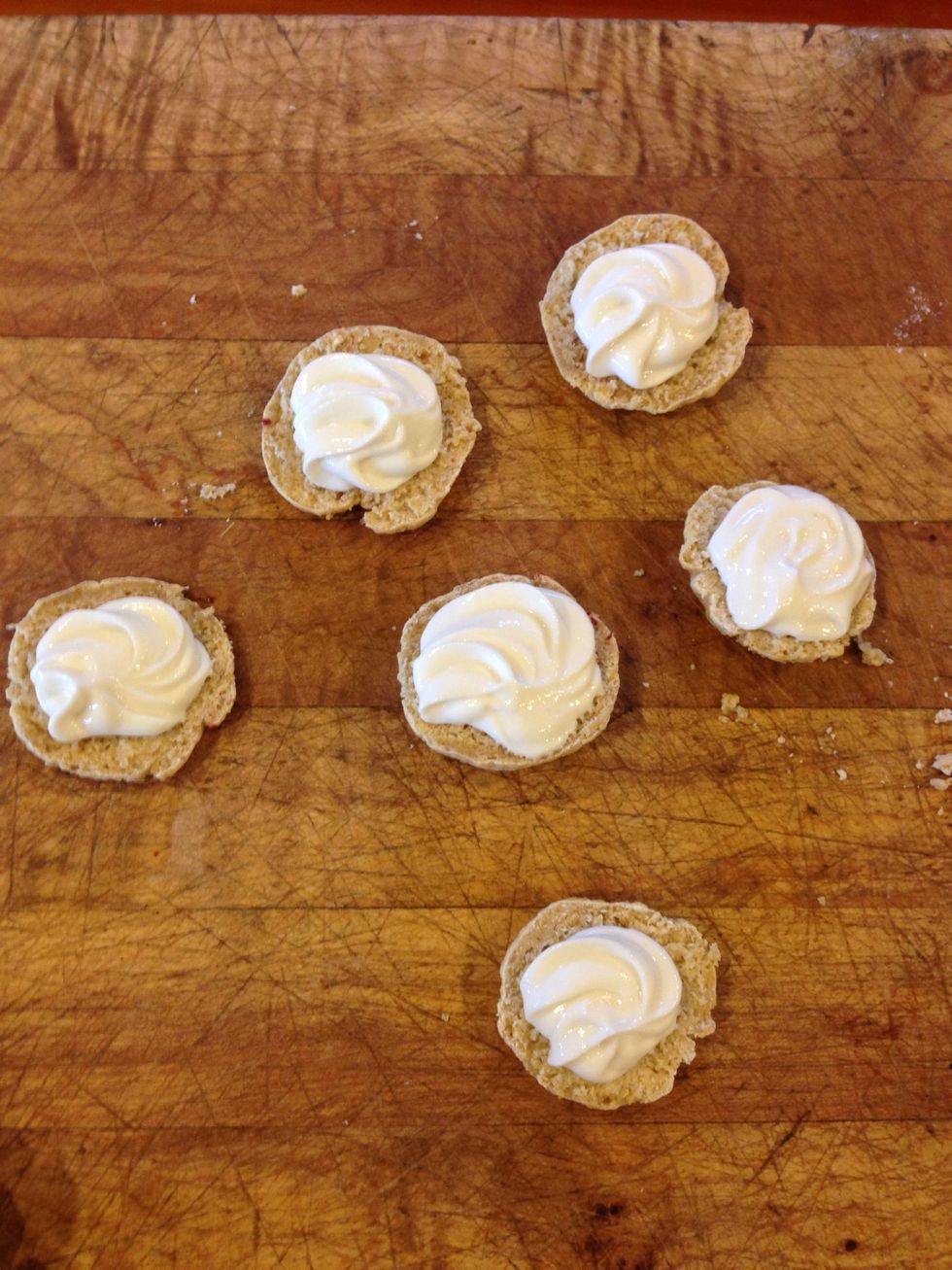 Pipe swirls on each of your halved tarts!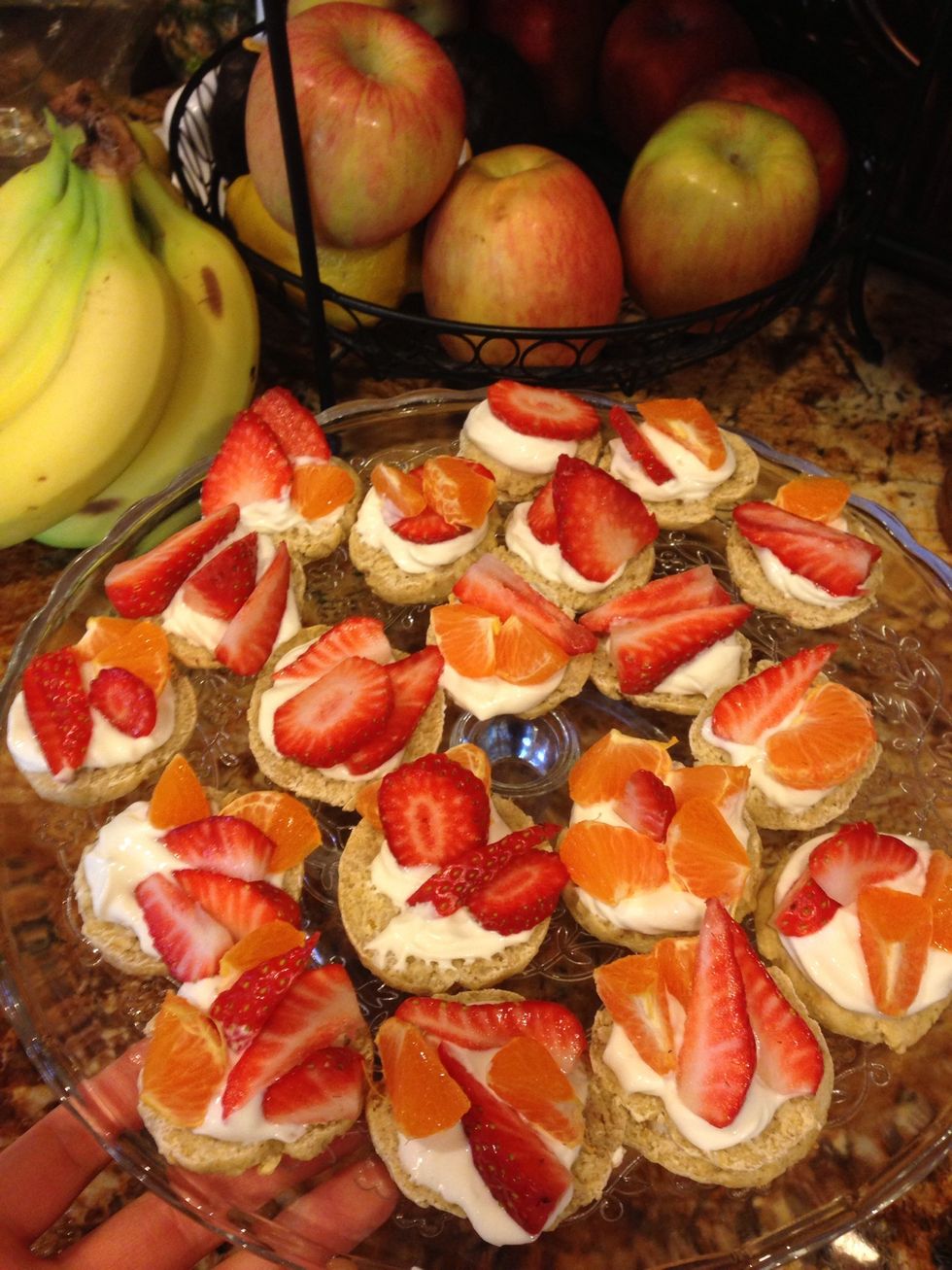 Arrange the fruit however you'd like, and ta da!! Healthy delicious fruit tarts!
5.0tsp Oat Flour
2.0Tbsp Wheatgerm
5.0tsp Agave (Or honey)
1.0c Flour
1.0 Egg
1/2Tbsp Cream cheese
1/4c Greek yogurt (separated)
2.0Tbsp Agave (Or honey)
1/4c Strawberries and cuties :)
1.0tsp Cinnamon
1.0tsp Baking powder
1/2tsp Vanilla Extract
Rikki Kazmierowicz
My name is Rikki. I love to bake. I'm a little sister, and sweet maker. Follow me! ❤️\n