A simple and foolproof Gazpacho recipe for the summer! Gazpacho is a soup made of raw veggies and served cold, usually with tomato base. Have fun and enjoy!
73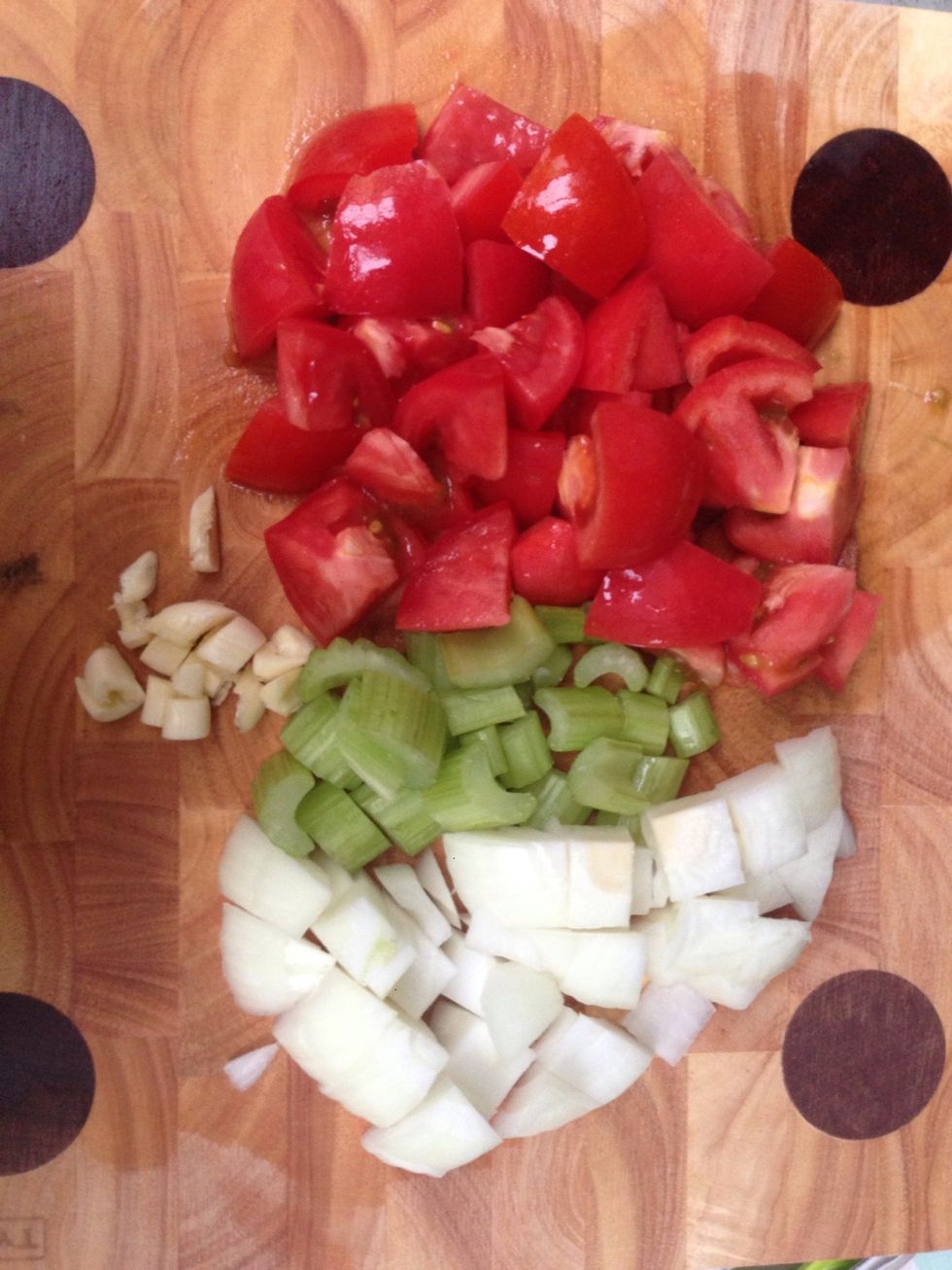 Cut the celery, onion, garlic & tomatoes in cubes. Set aside.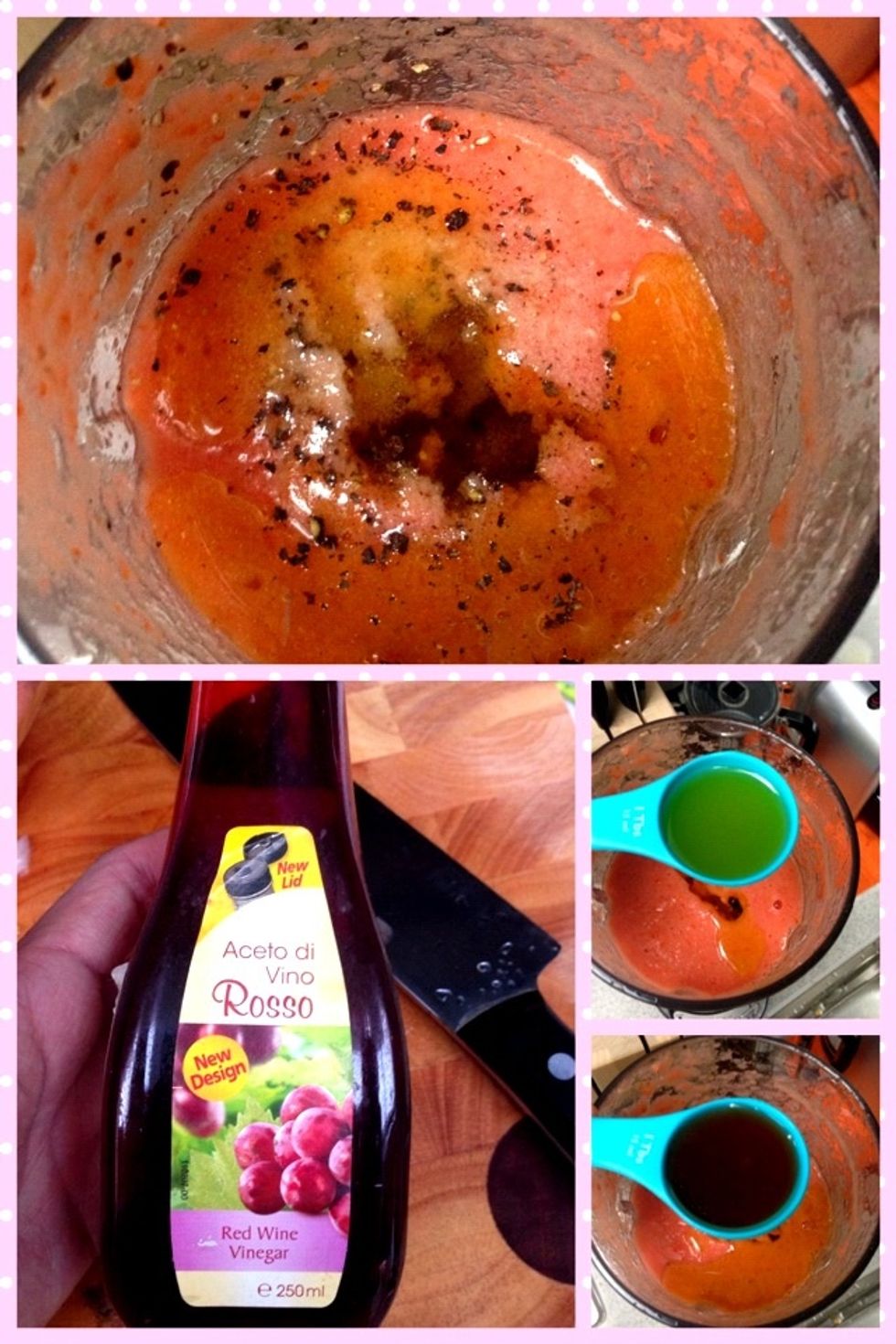 Blend the 4 ingredients. Add the red wine vinegar, olive oil, salt and pepper into the mixture. Blend until smoothened.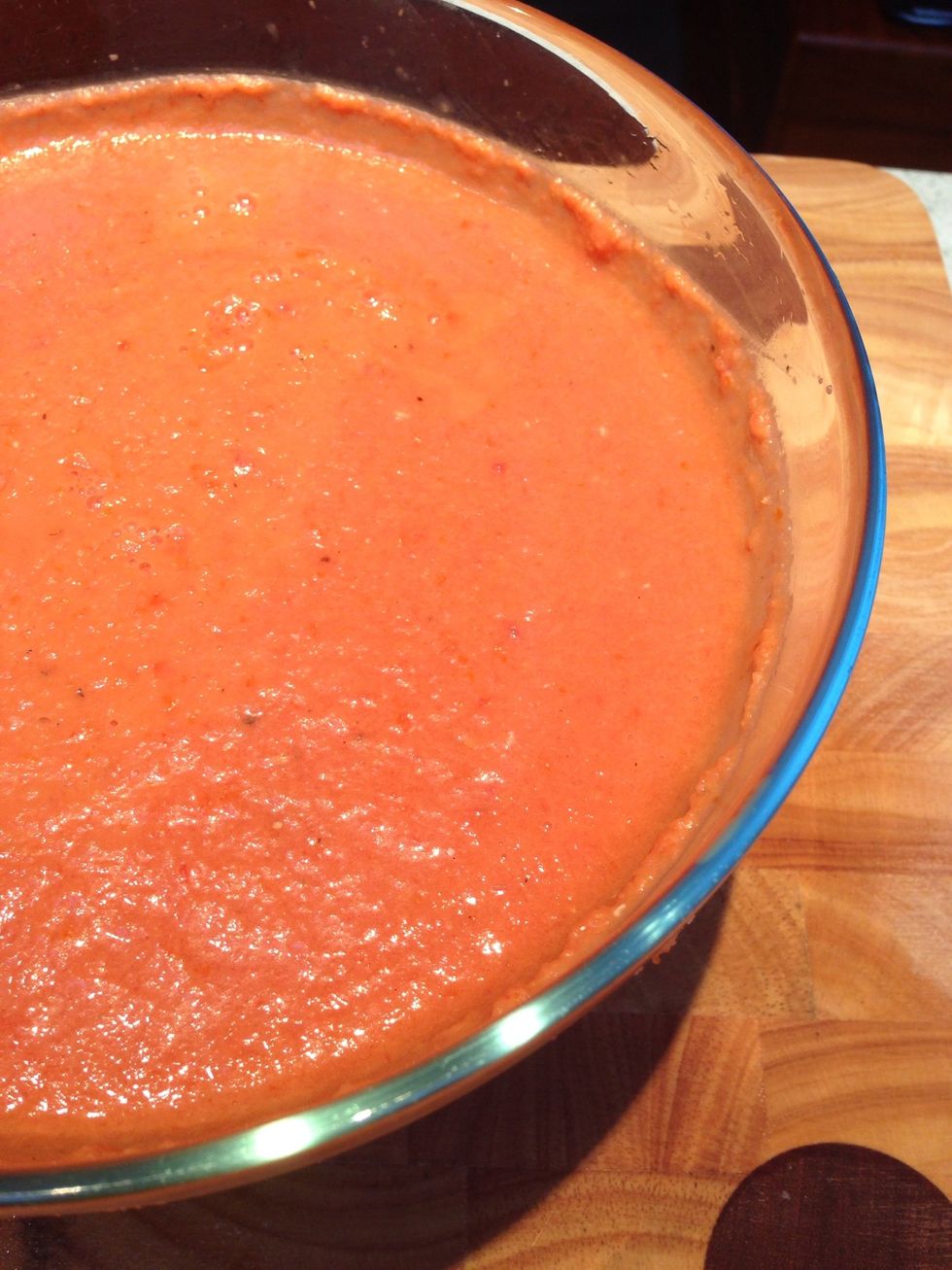 Cover the cold soup with cling wrap and place in the fridge to chill for an hour or two.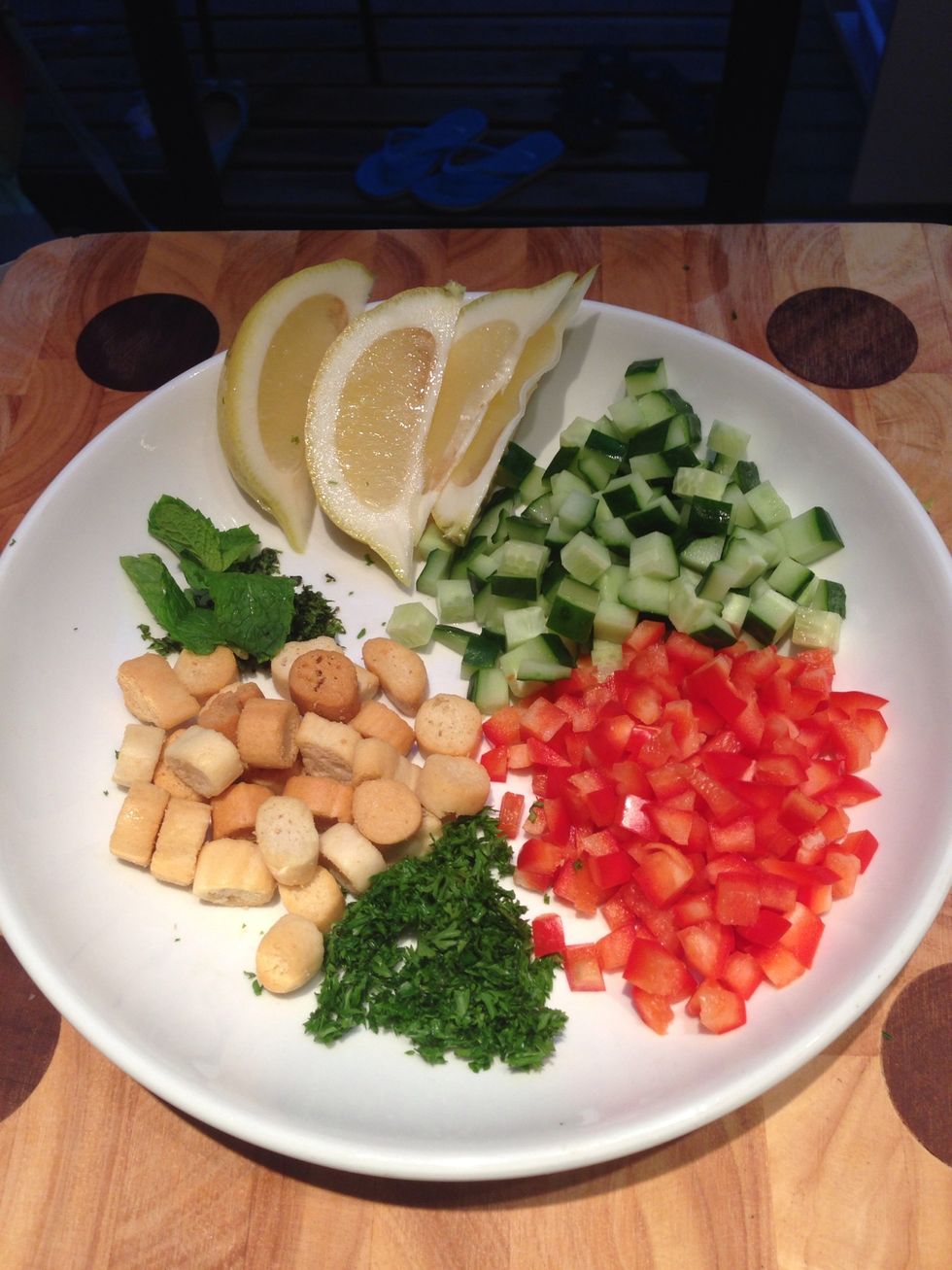 Meanwhile, chop the parsley & mint. Cut the cucumber, pepper in small cubes & wedge the lemon. Prepare the croutons and set aside for garnishing later.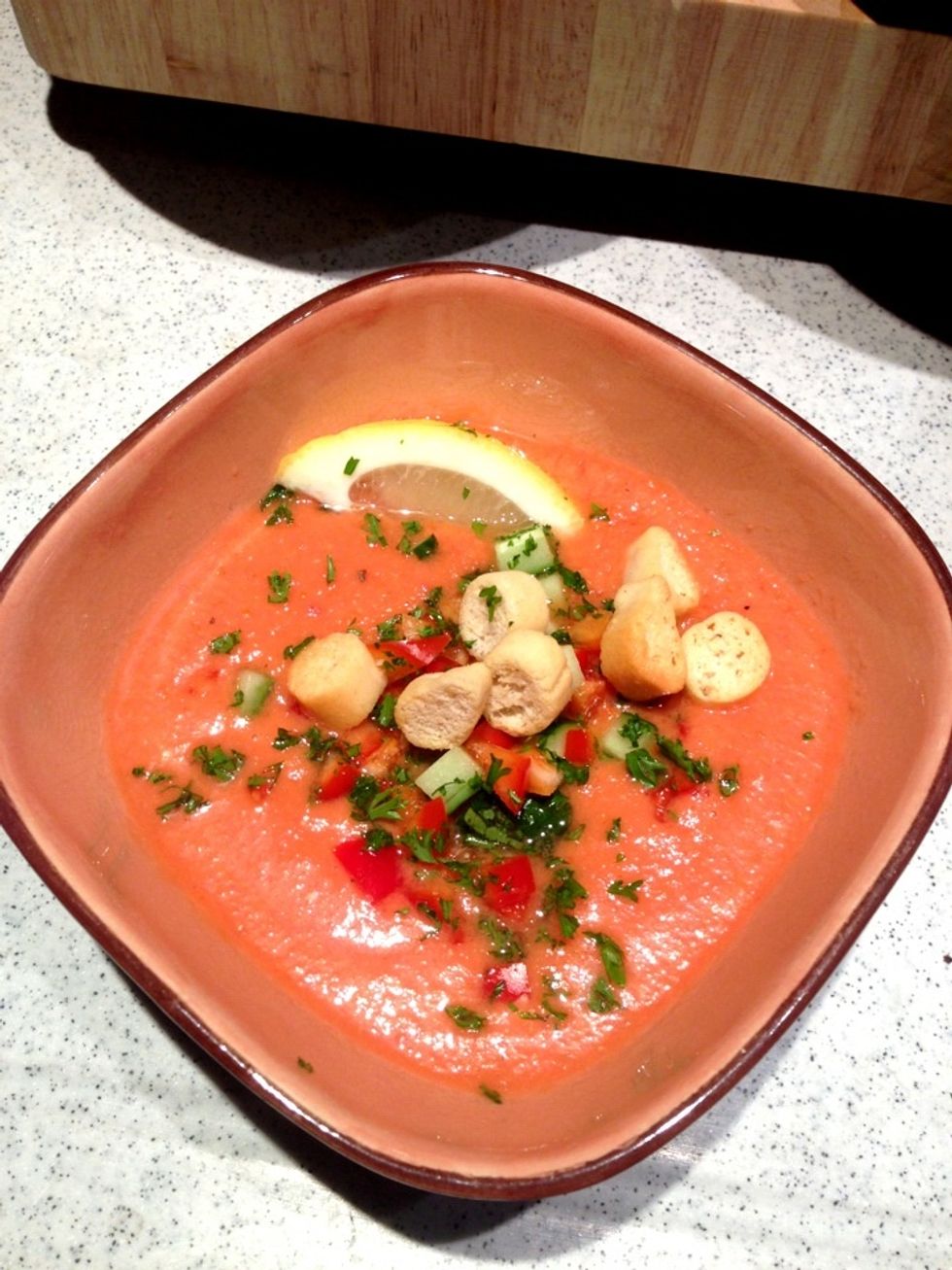 After an hour, serve the cold soup and garnish with pepper, cucumber, croutons, mint, parsley and lemon wedge. Serve immediately
1/2 White onion
1/2 Stick celery
8.0 Medium sized tomatoes
2.0 Cloves of garlic
2.0Tbsp Red wine vinegar
Salt and pepper to taste
1/2 Medium sized red pepper
1/2 Cucumber
4.0 Lemon wedges
1.0Tbsp Grated lemon
2.0Tbsp Chopped parsley
1.0Tbsp Chopped mint leaves
1/2c Croutons