First, gather your Supply's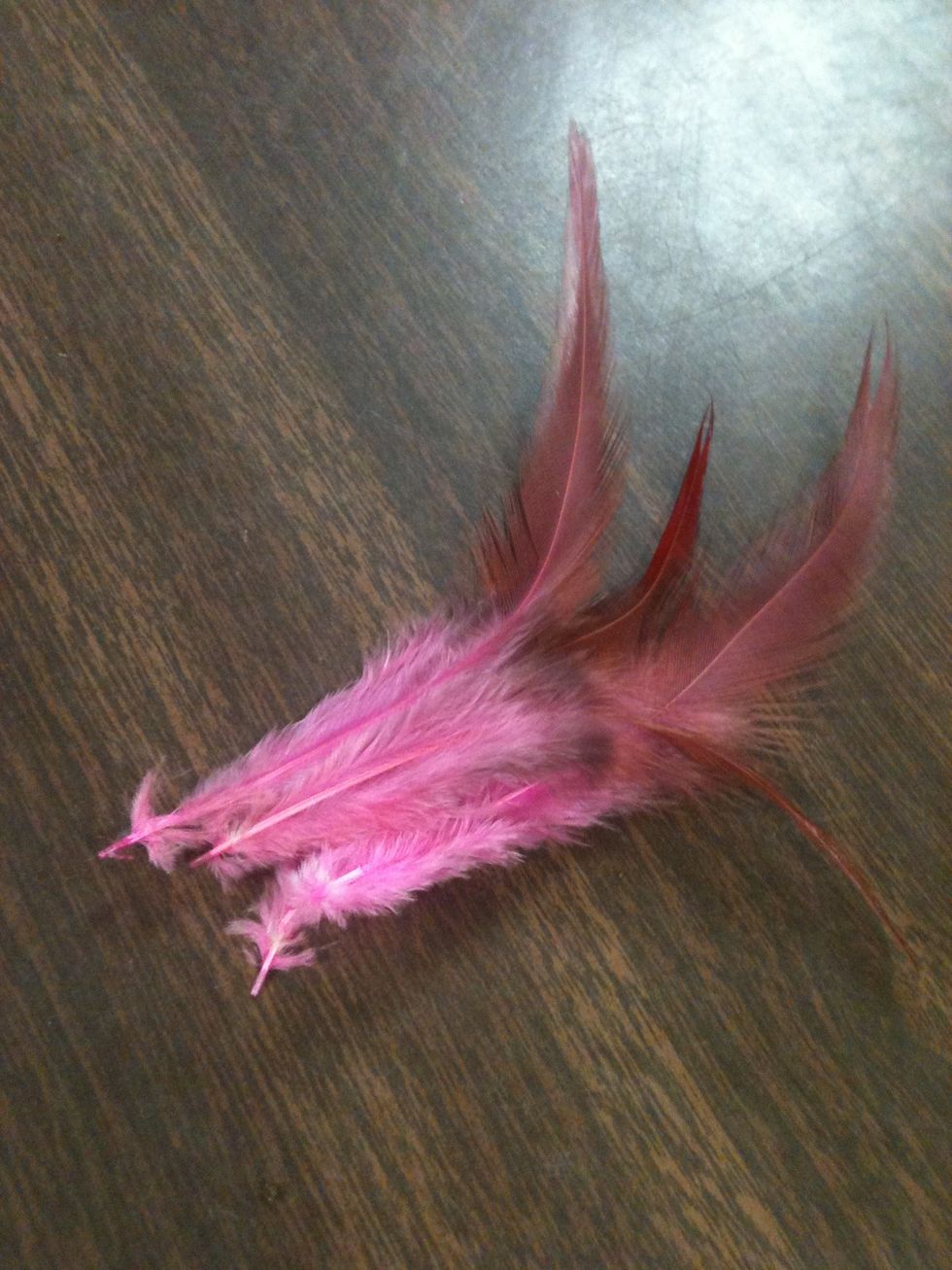 You need feathers (of corse :P)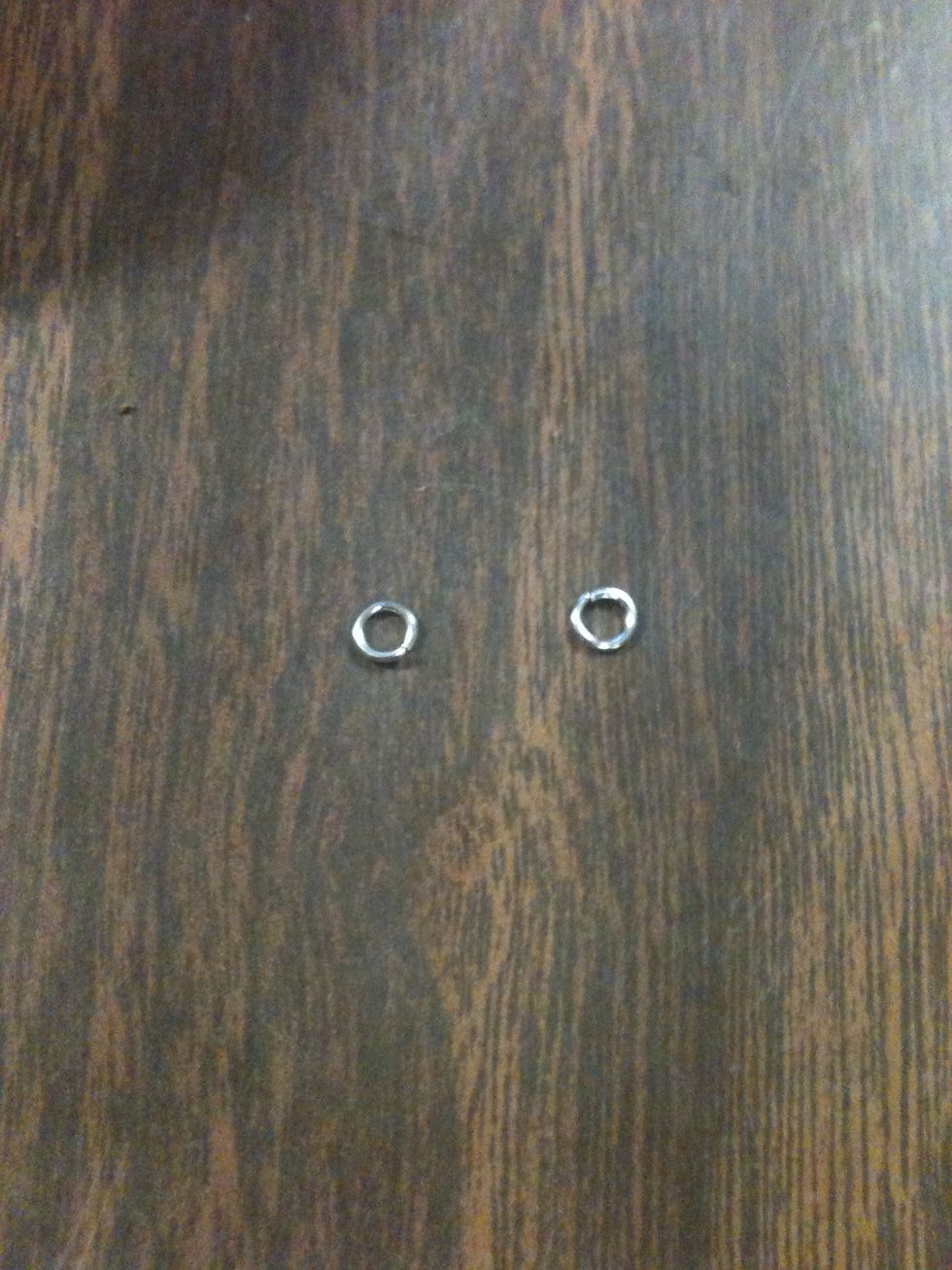 Jump rings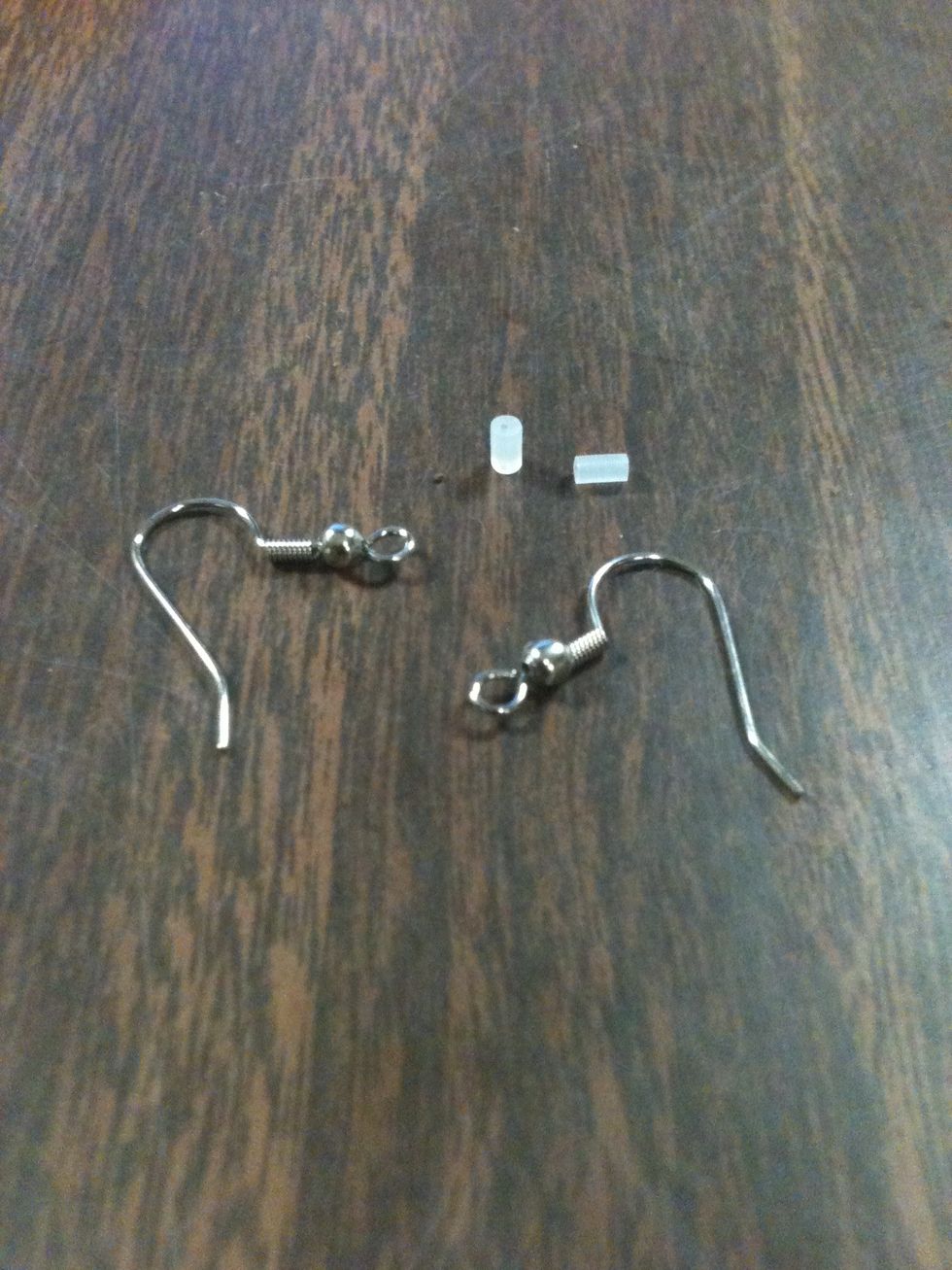 Earring hooks (and backs)
Ribbon crimps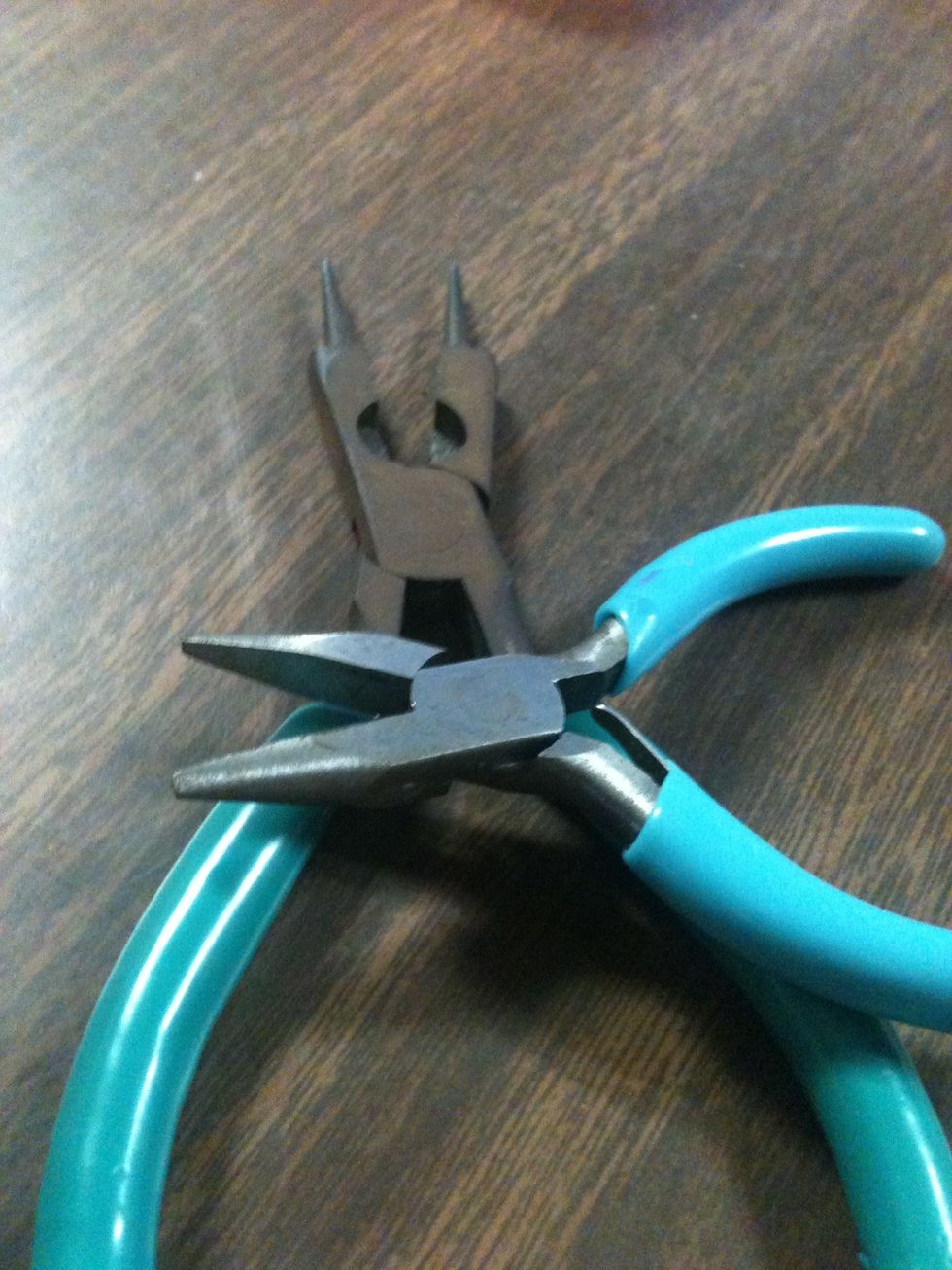 needle nose pliers and chain nose pliers.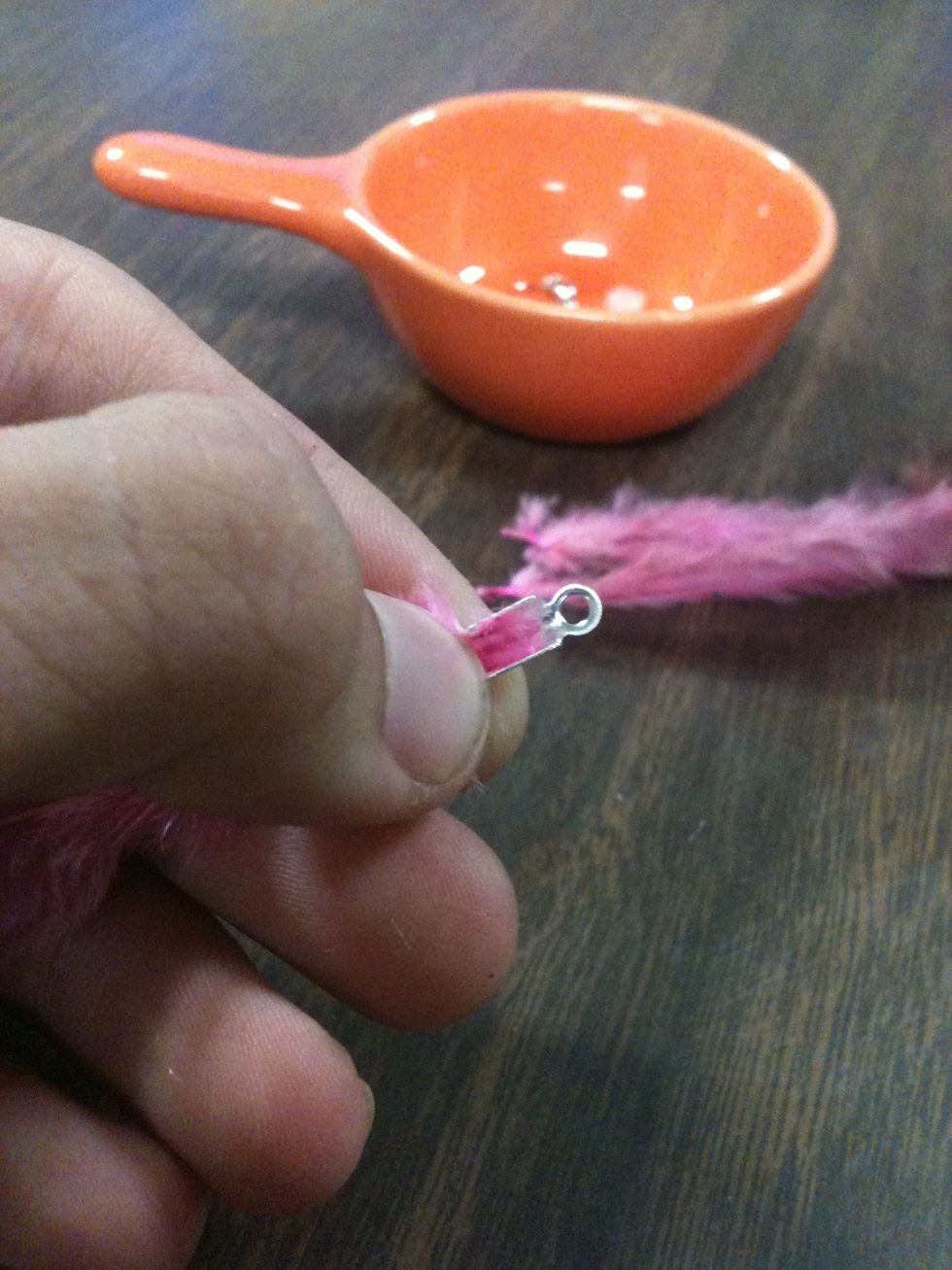 Put your feather(s) in the ribbon crimp.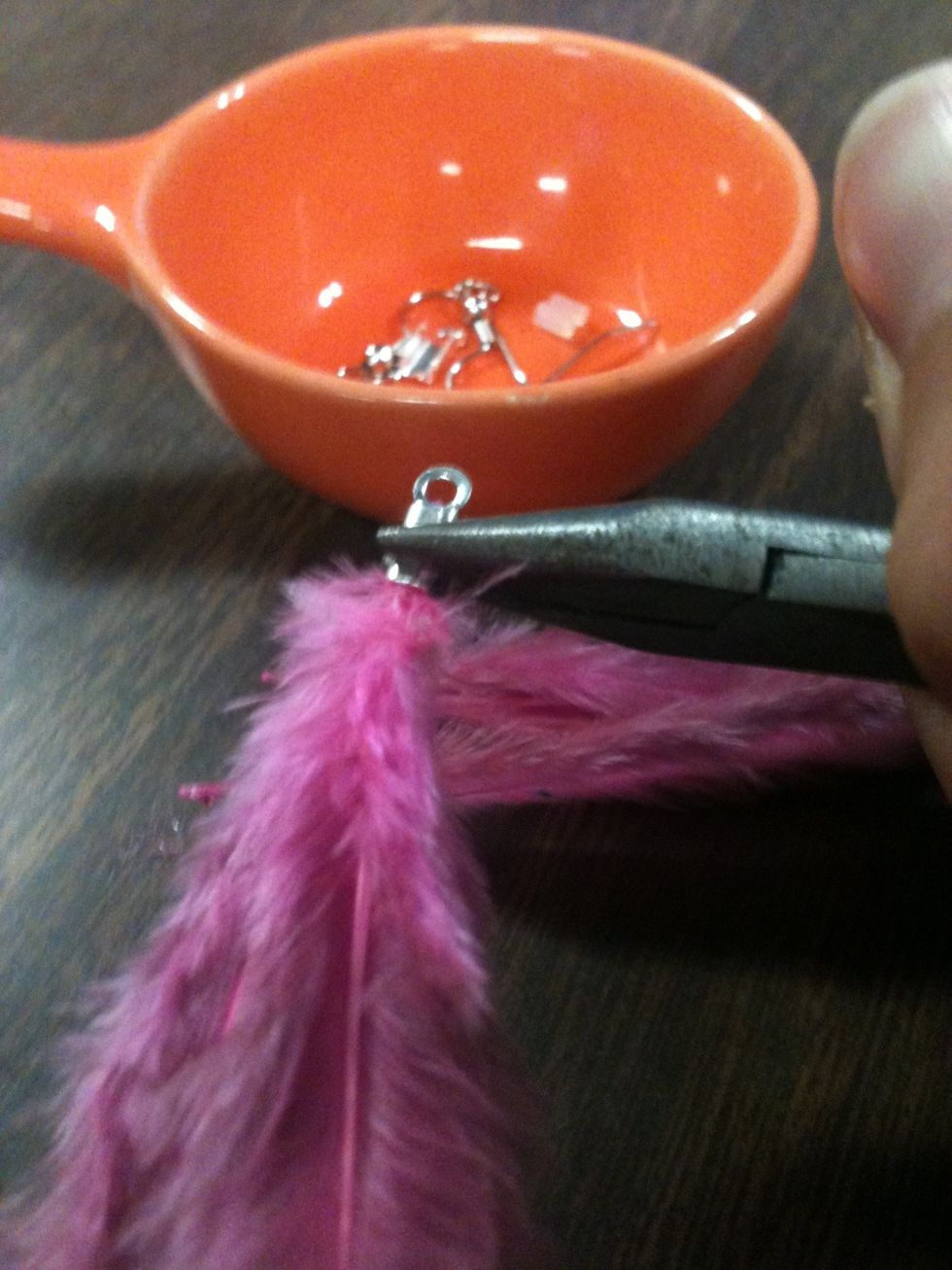 Smash it down with the chain nose pliers. (not to hard! It might break the feathers off D: )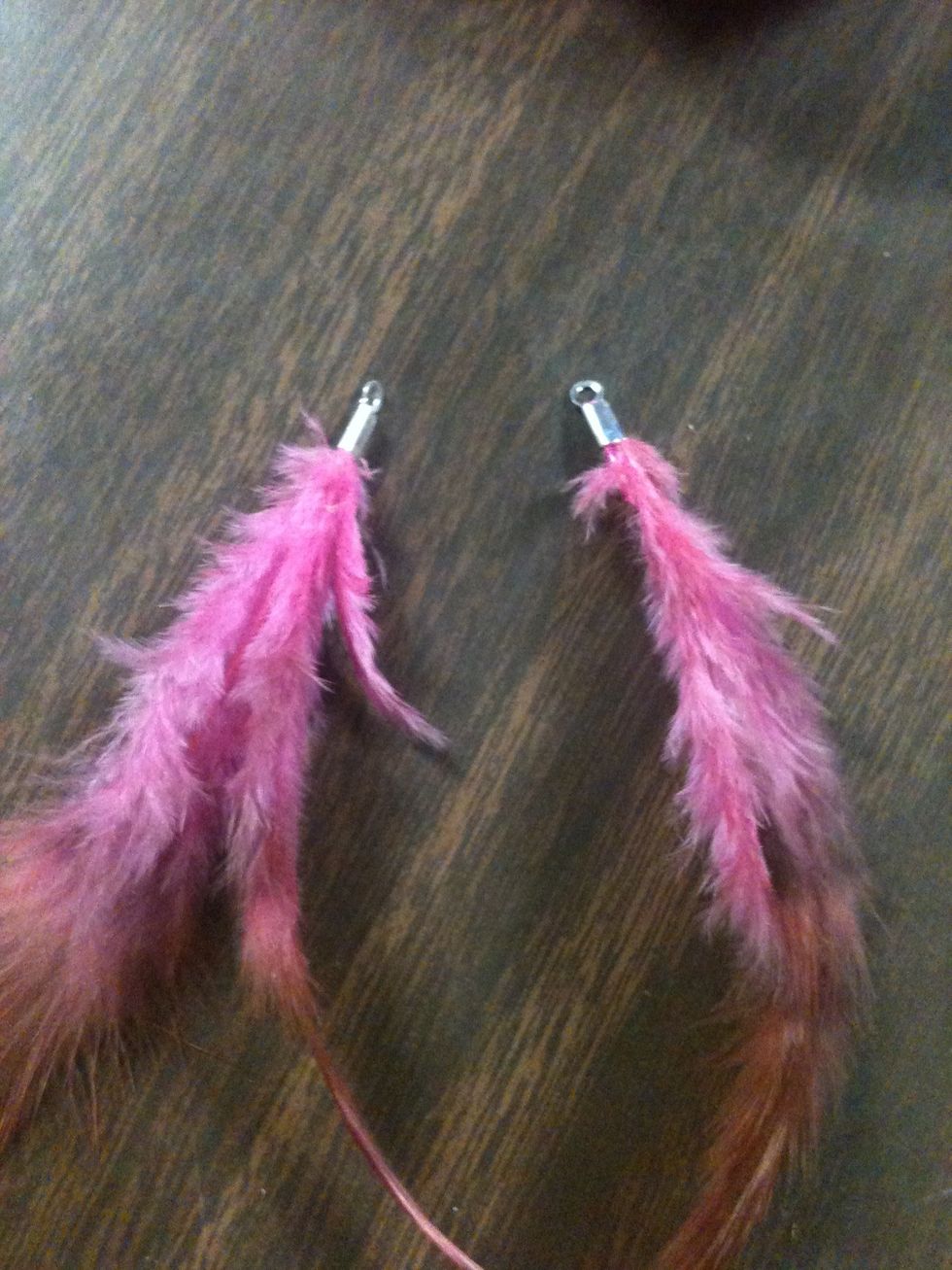 Do the same for the other.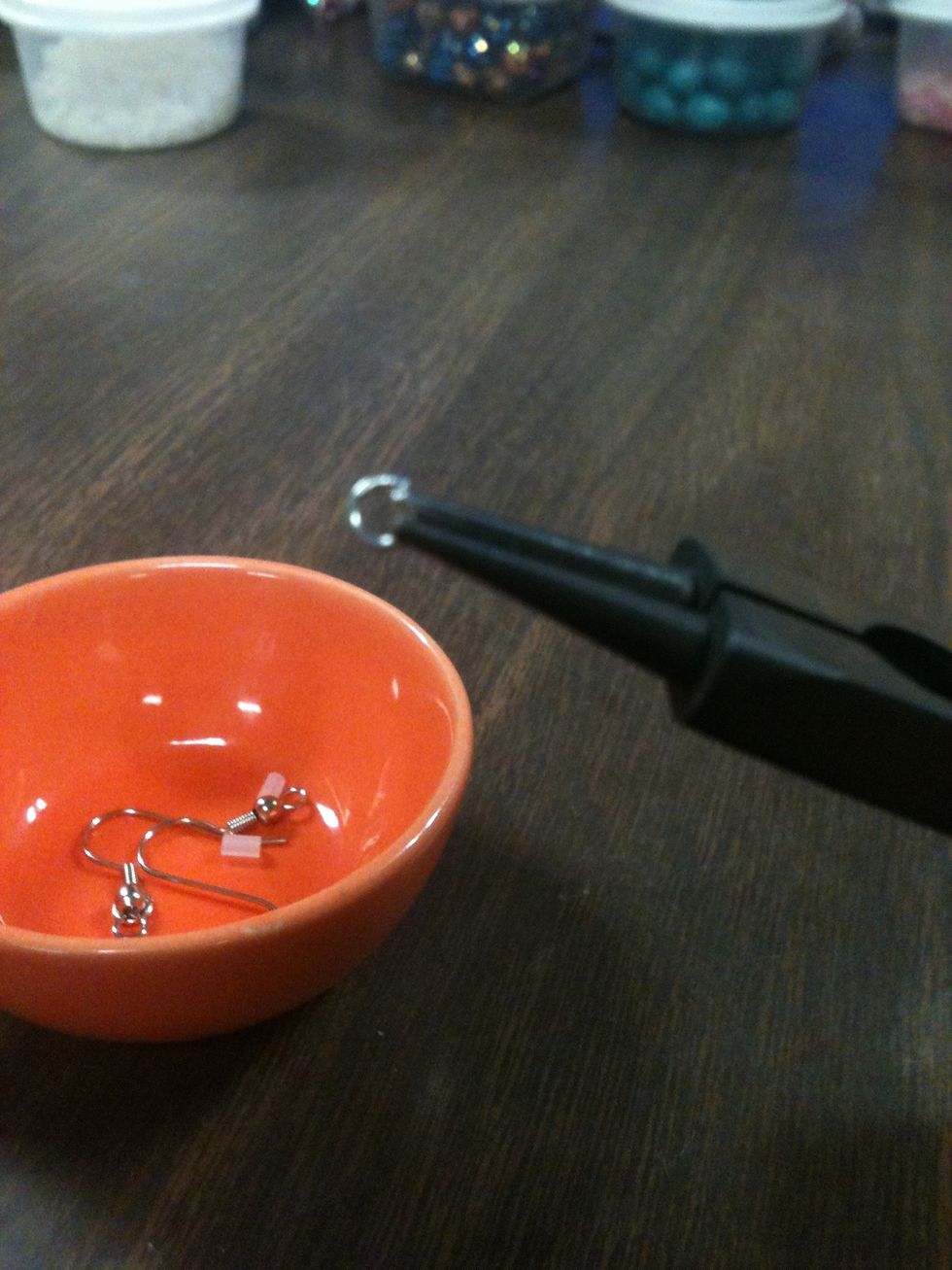 Open up your jump ring.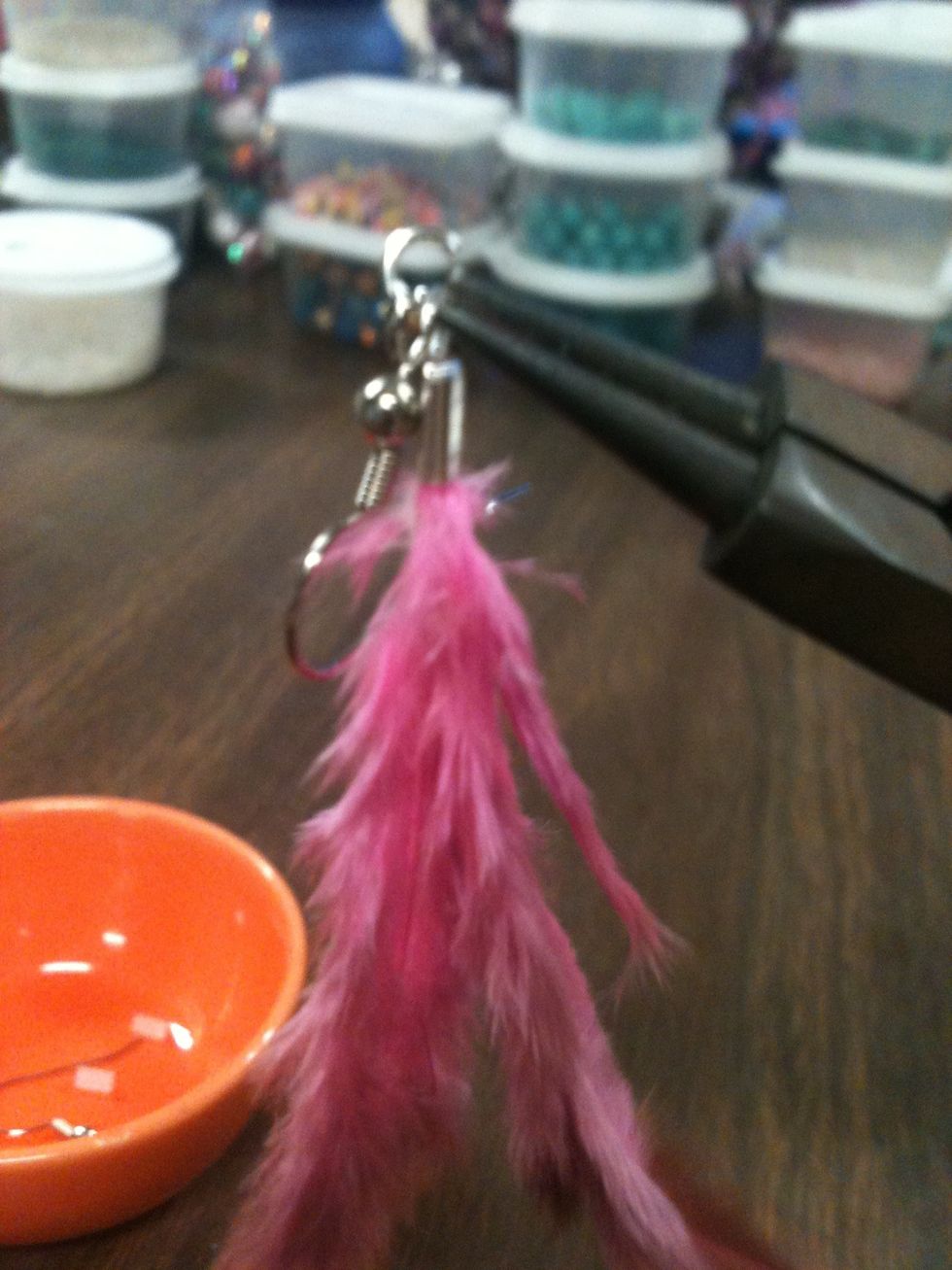 And put the feather and hook on it.
close the jump ring with the pliers.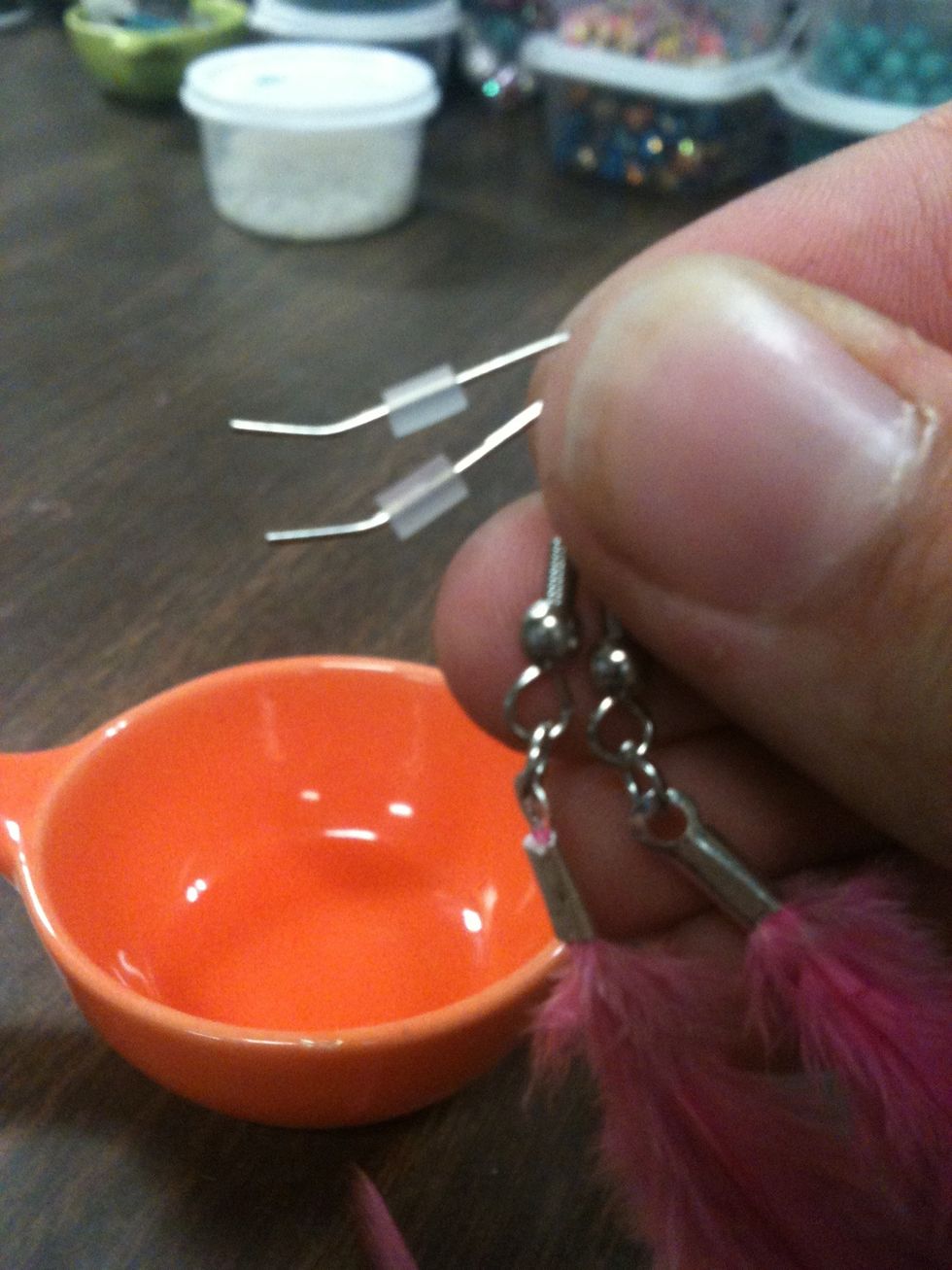 Add the backs :D
:D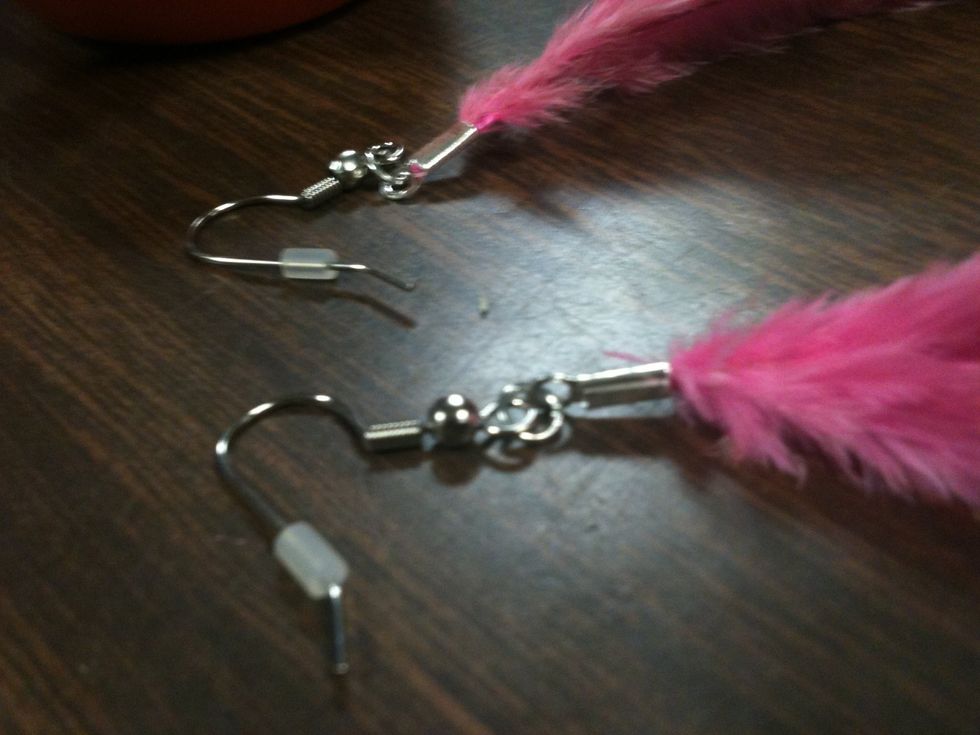 :D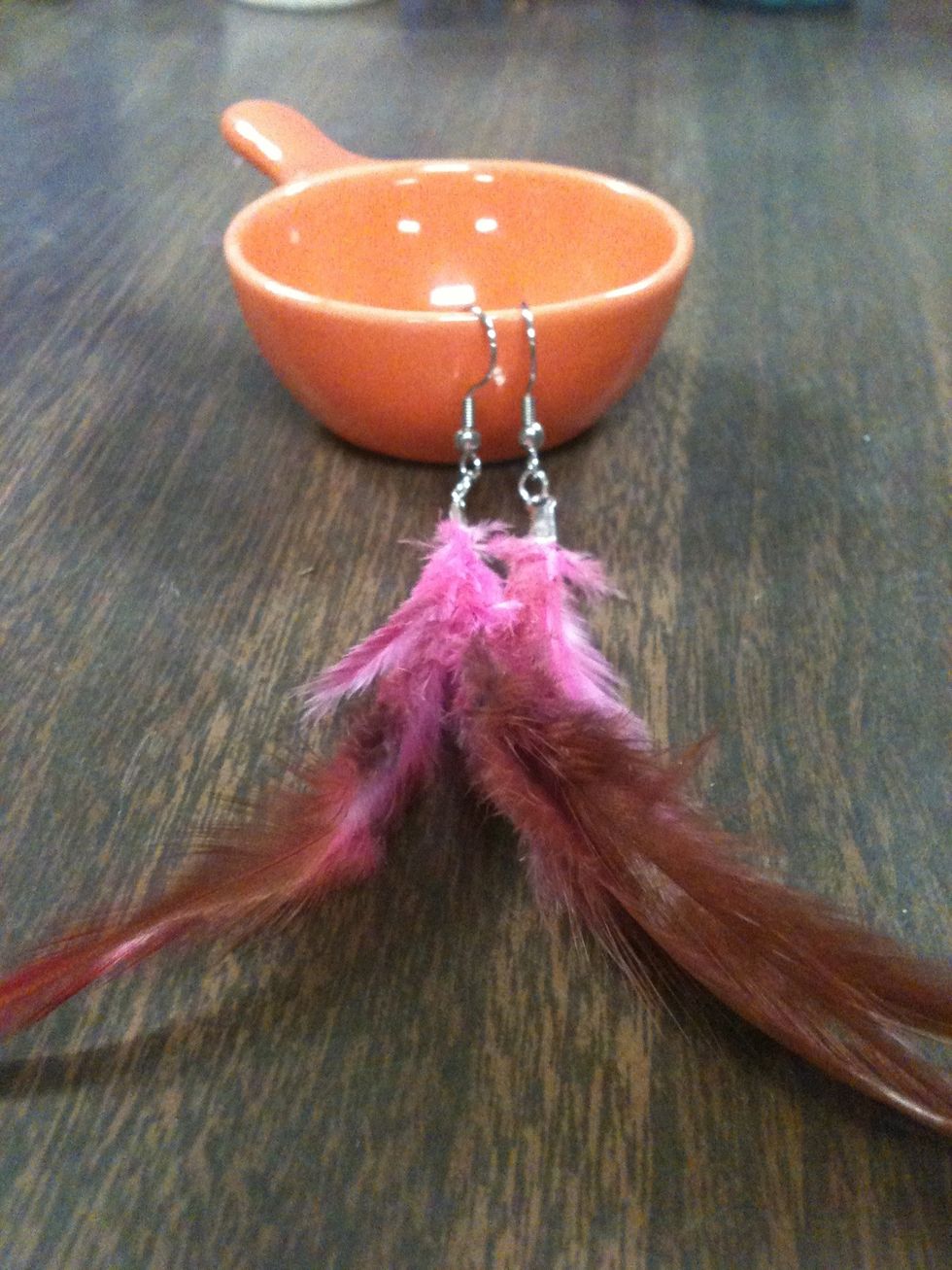 :D
Needle nose pliers
Chain nose pliers
Feathers
2.0 Jump rings
2.0 Earring hooks
2.0 Earring backs
Ribbon crimps