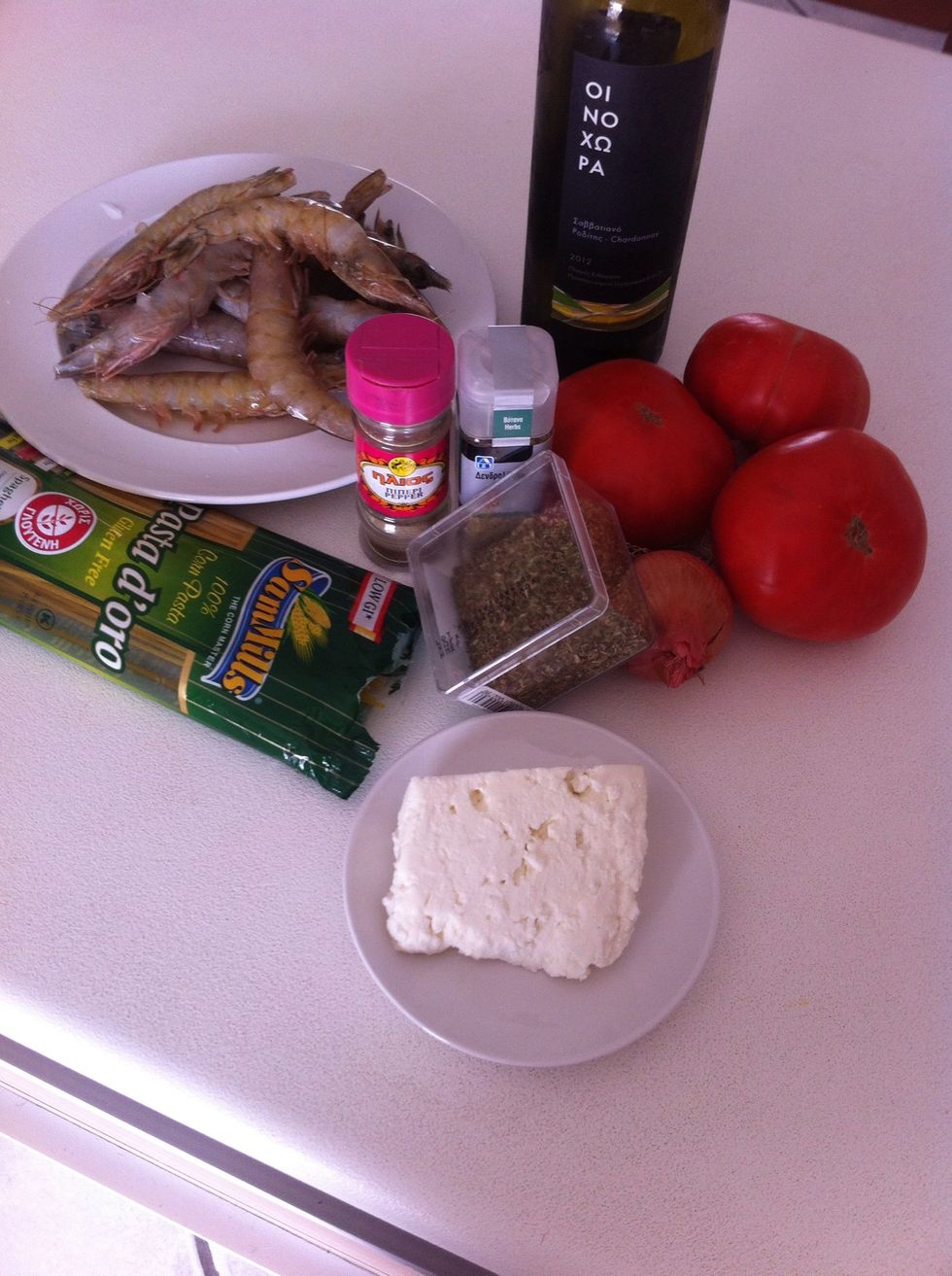 Gather all the essential ingredients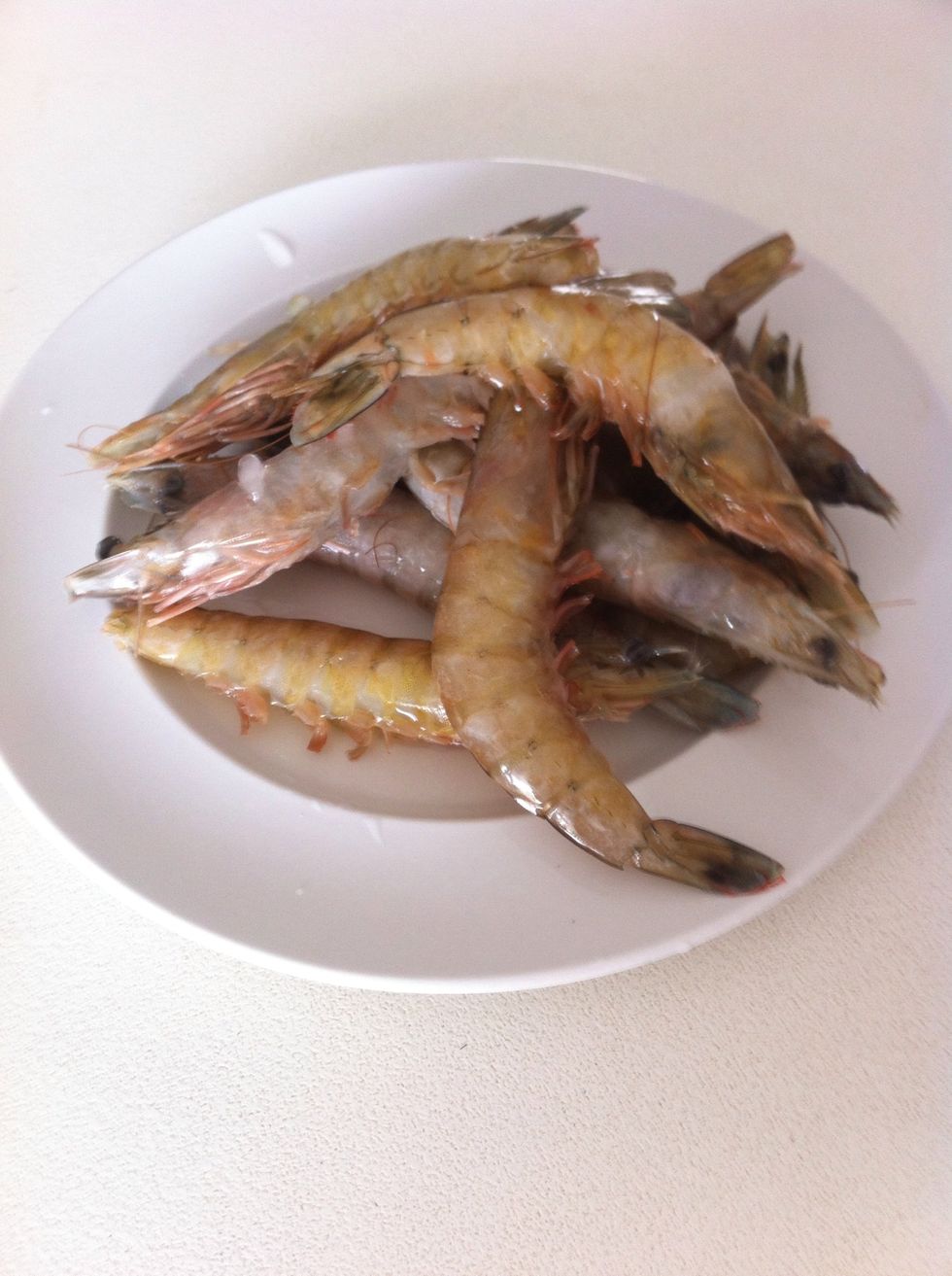 Pay attention at the shrimps! Fresh or frozen they should be of a regular size (these are size 2)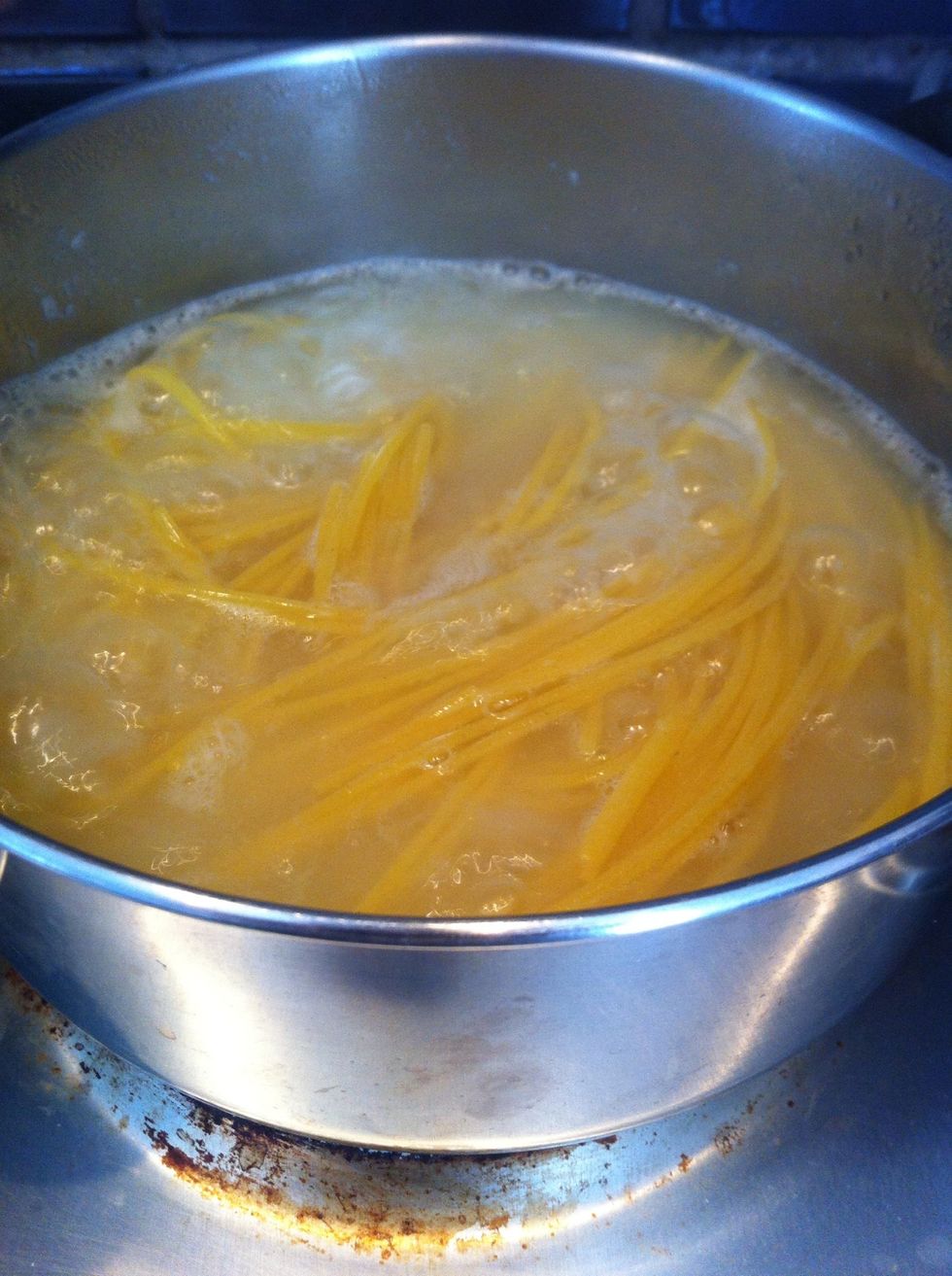 Firstly boil the spaghetti. As soon as they are boiled, add some oil and leave them beside. Note that I chose gluten-free spaghetti.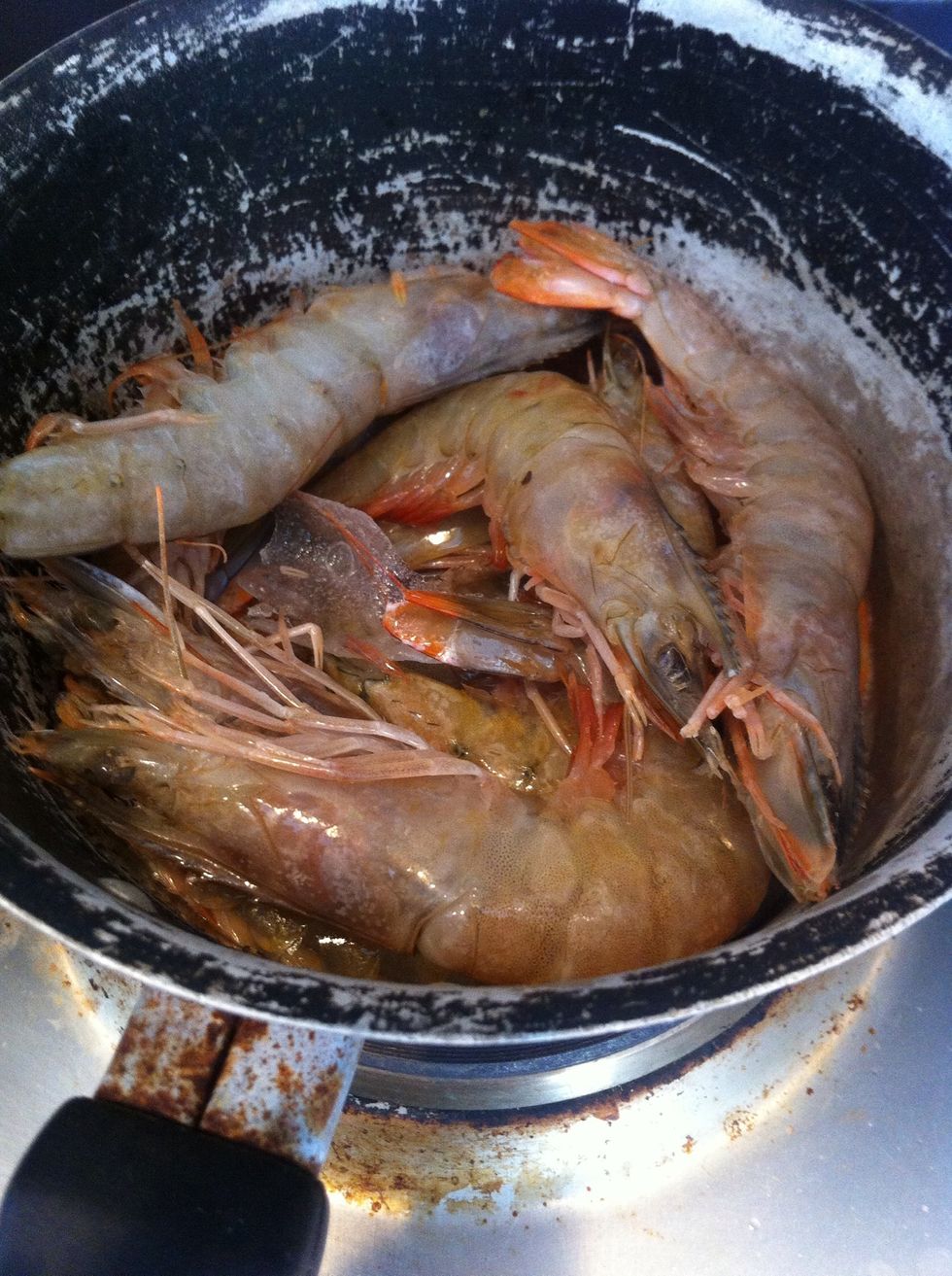 Get ready for the greatest part:shrimps! Sauté them with little amount of olive oil. Add also some salt and pepper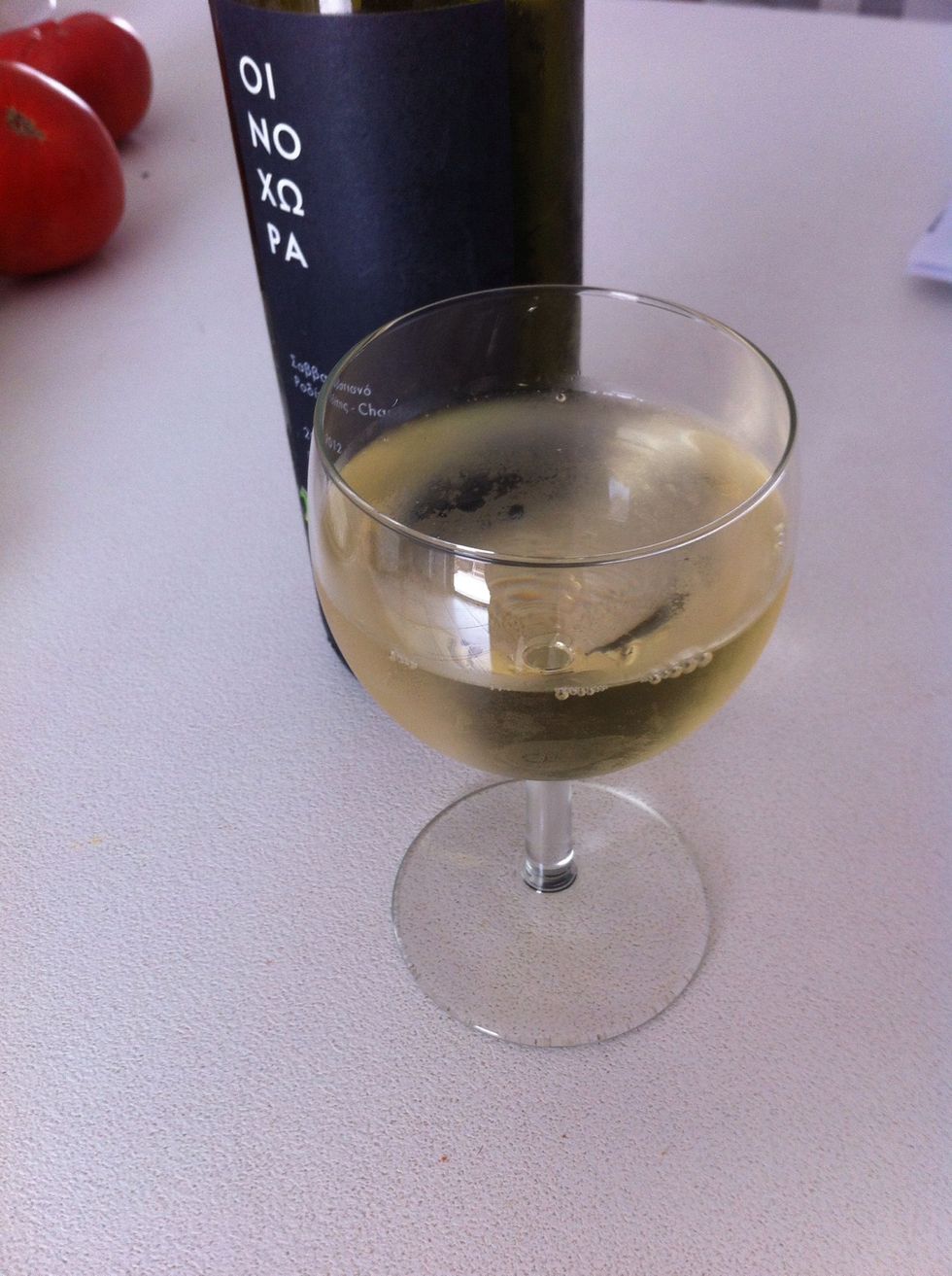 Pour a glass of white wine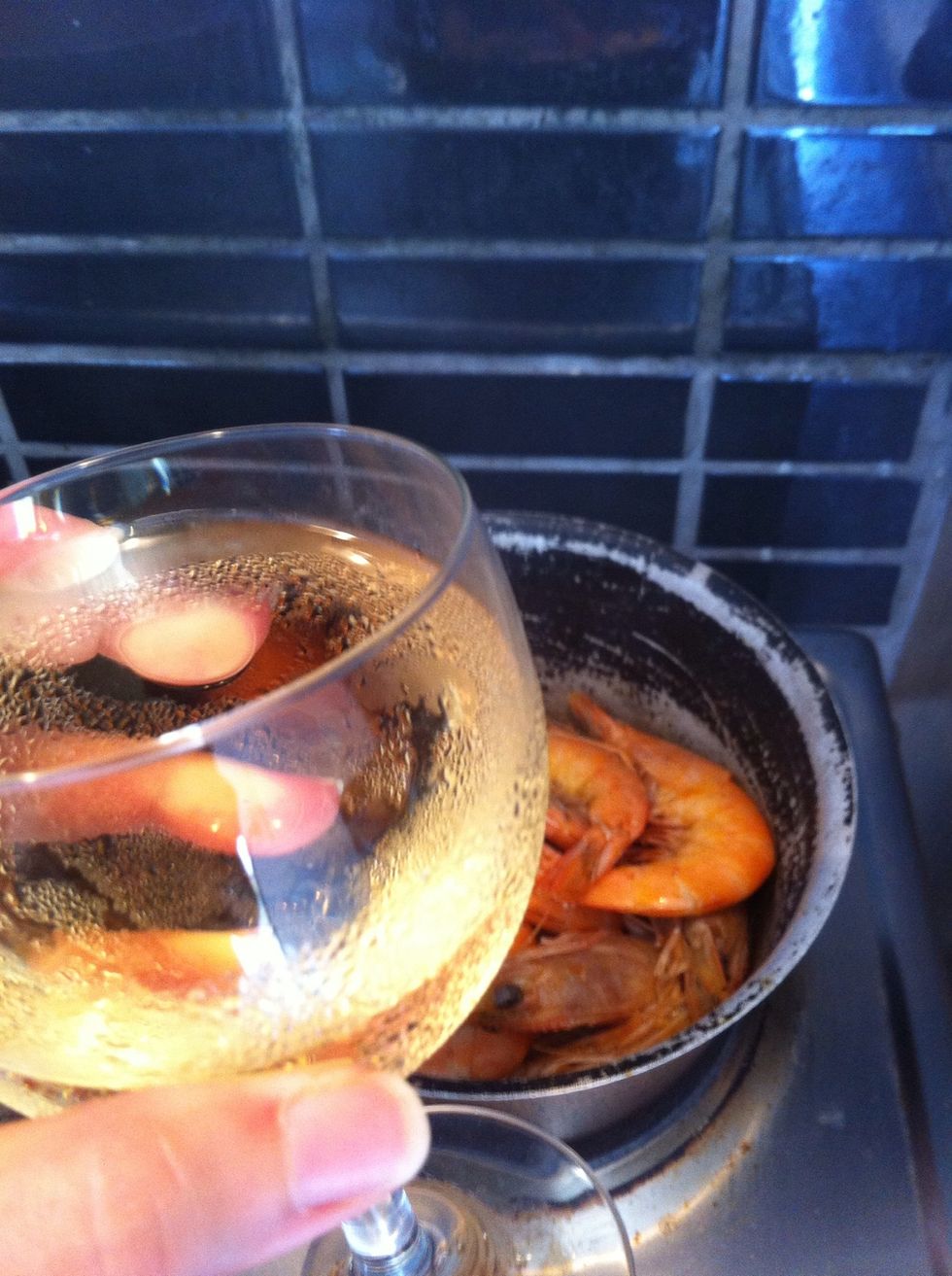 Add it to the shrimps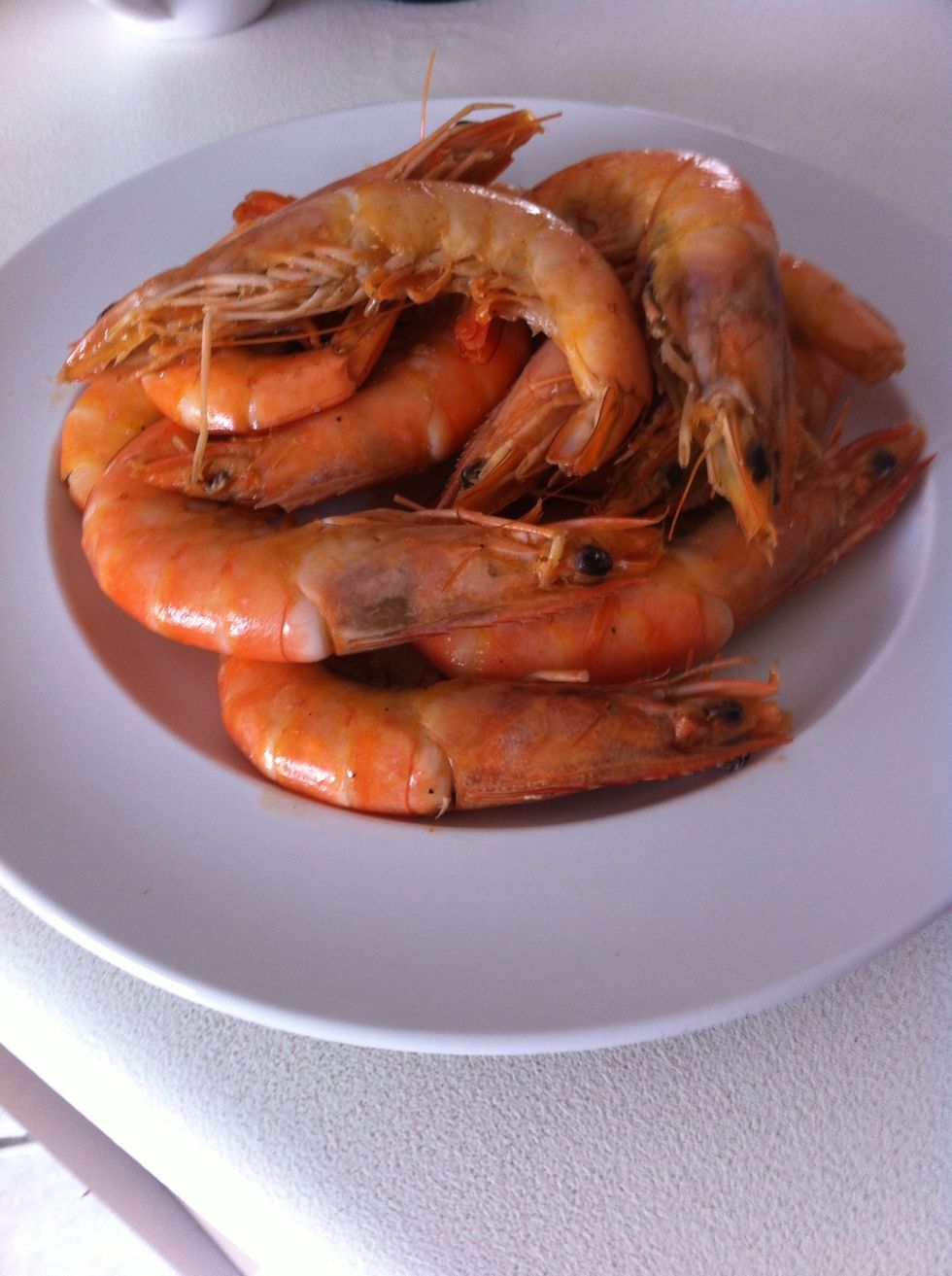 Don't let them for many minutes because we will add them to the red sauce afterwards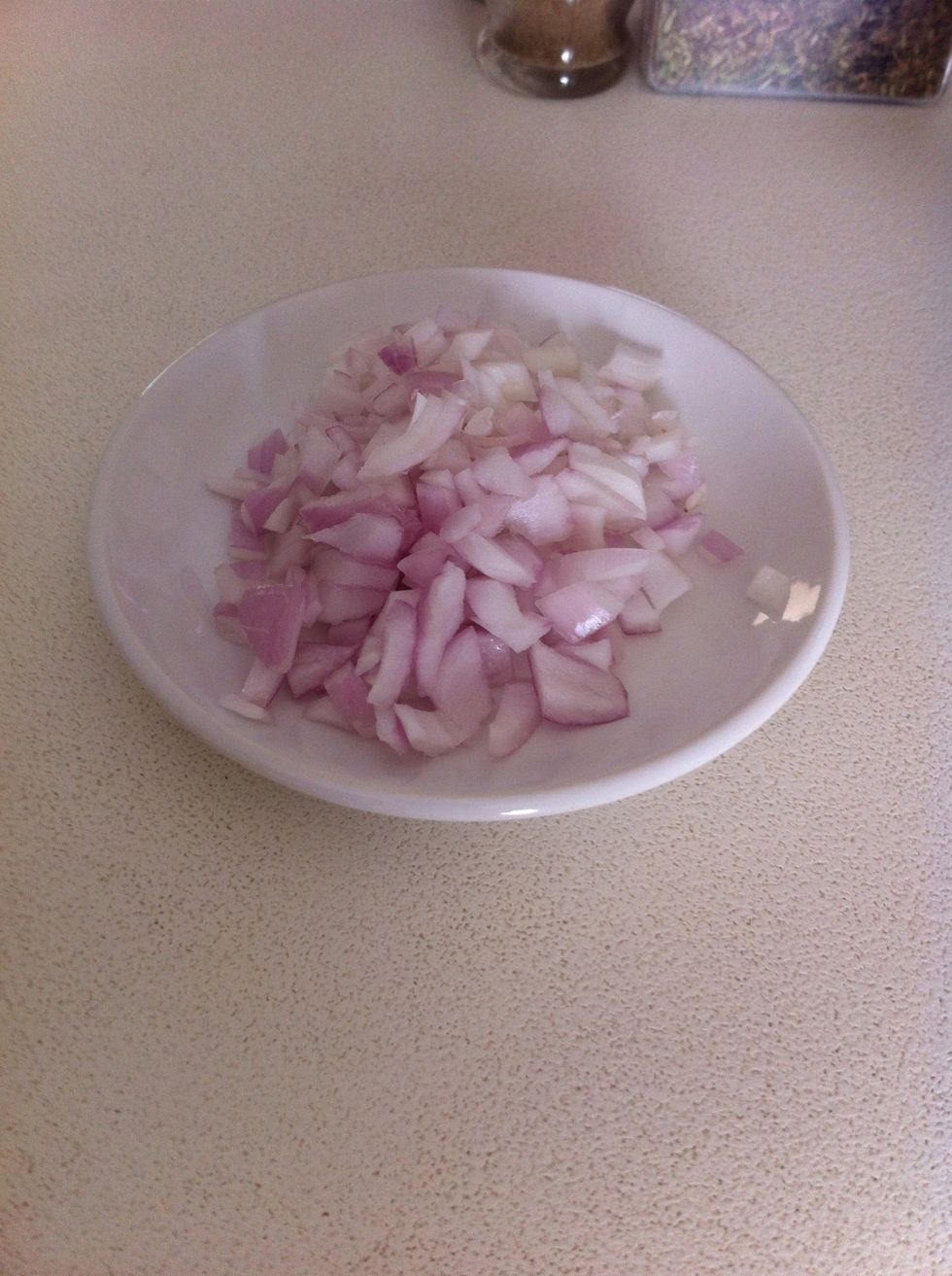 Chop the onion into little pieces.
Do the same with the tomatoes! Chop them into small cubes.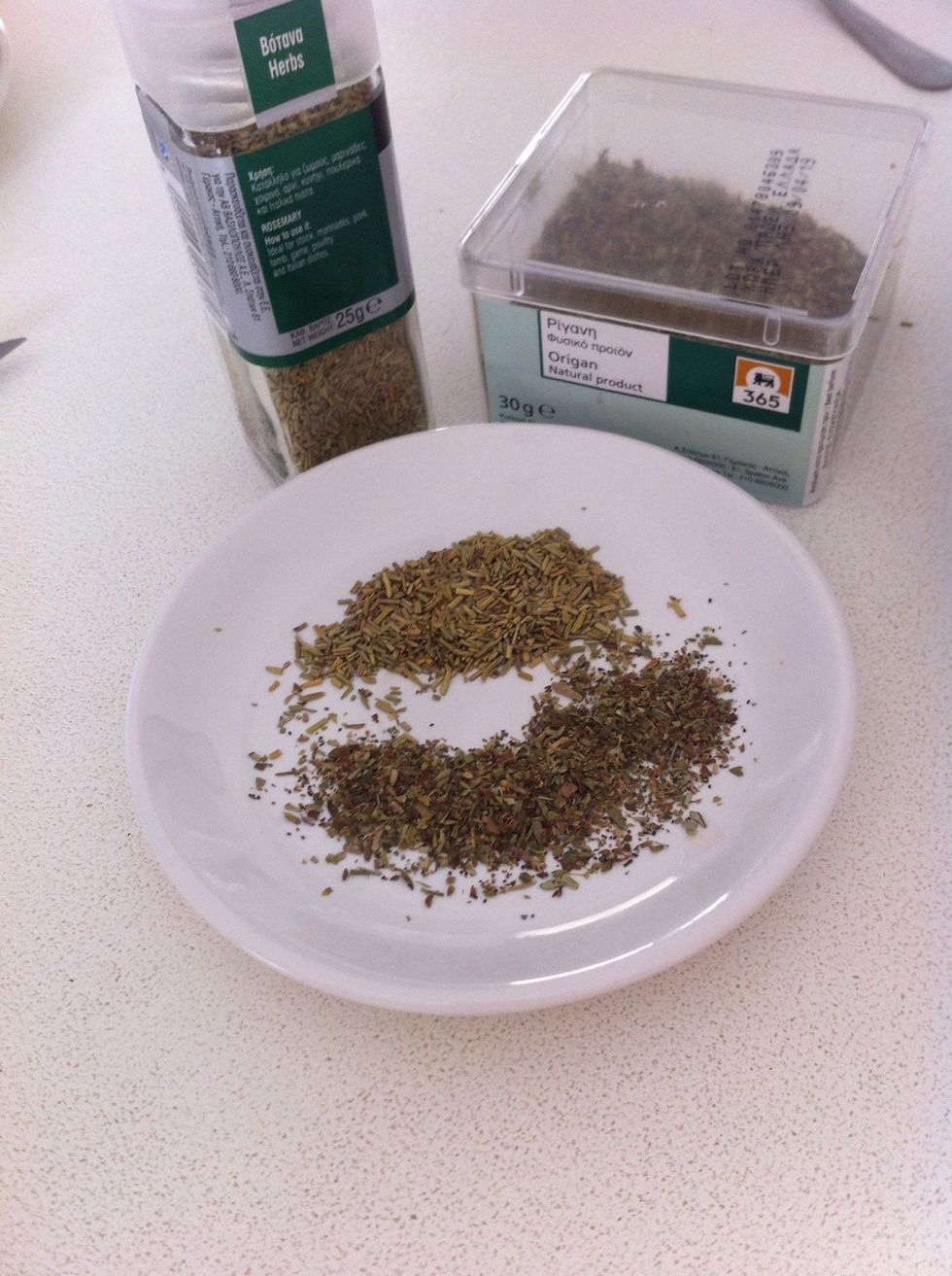 We also want some oregano and rosemary to add to the sauce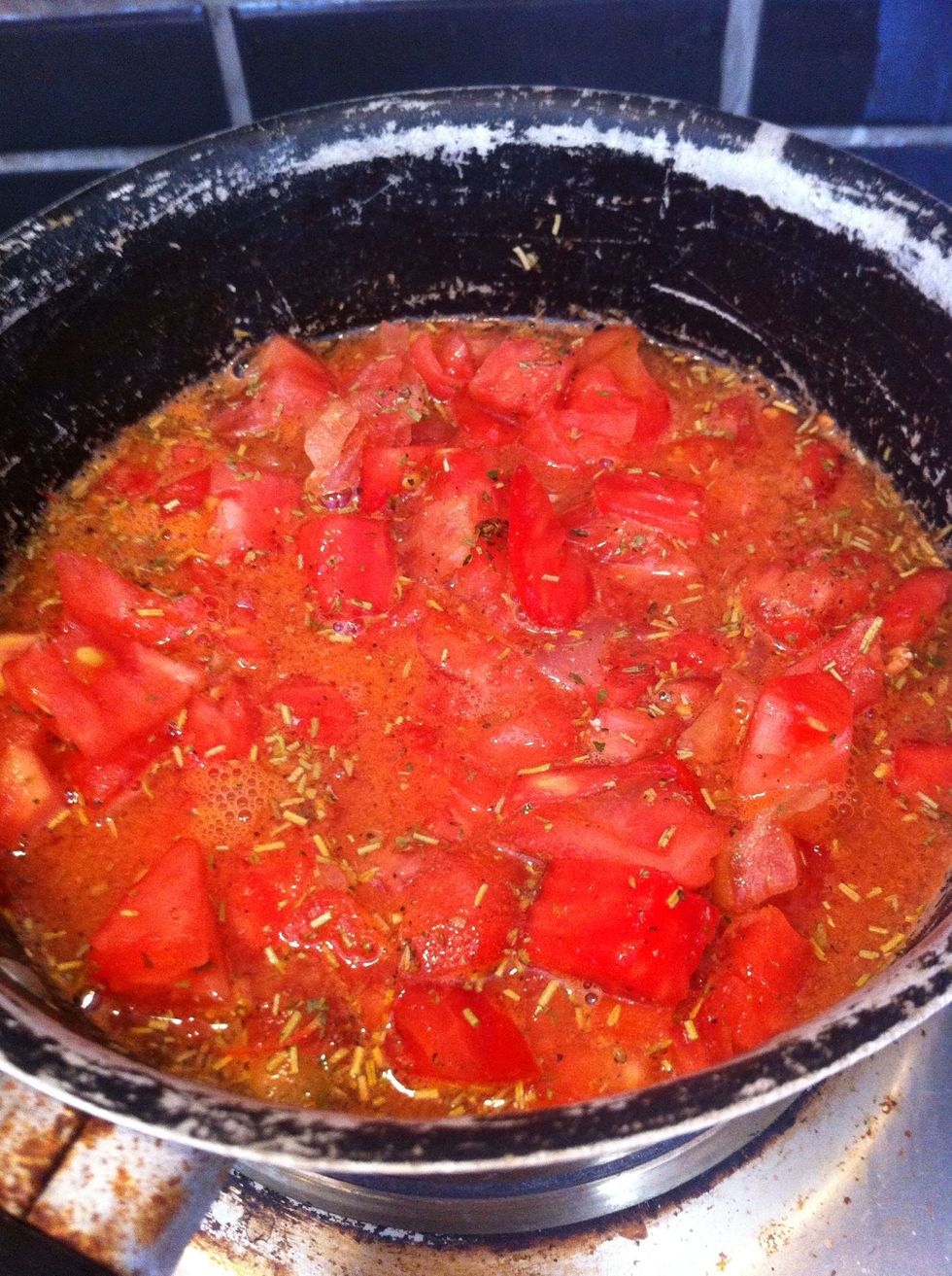 Firstly we add the onion, them the tomato and the red wine. Finally, we add the herbs (also salt and pepper)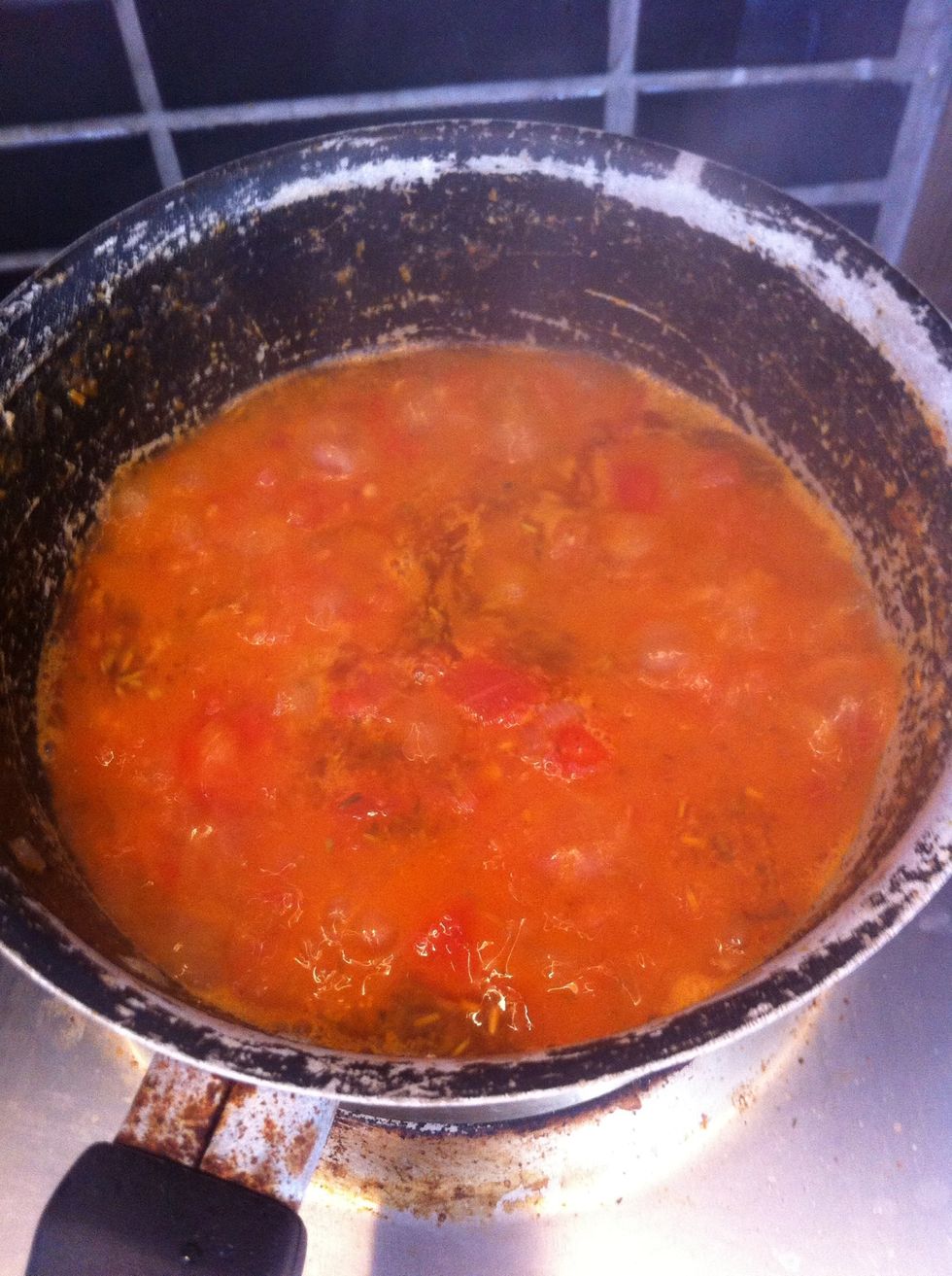 Let it boil for 10 to 15 minutes.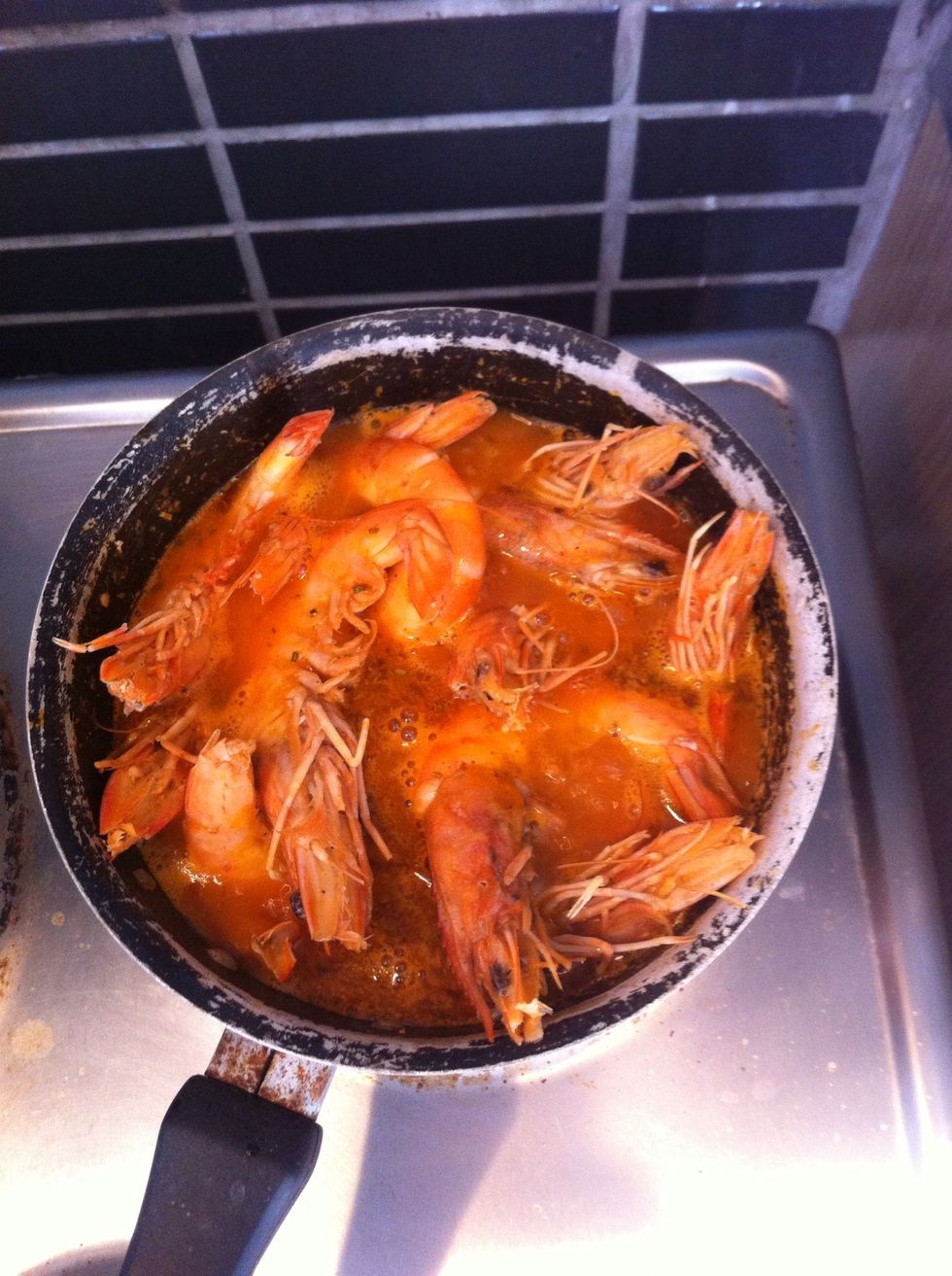 Add for about two minutes the shrimps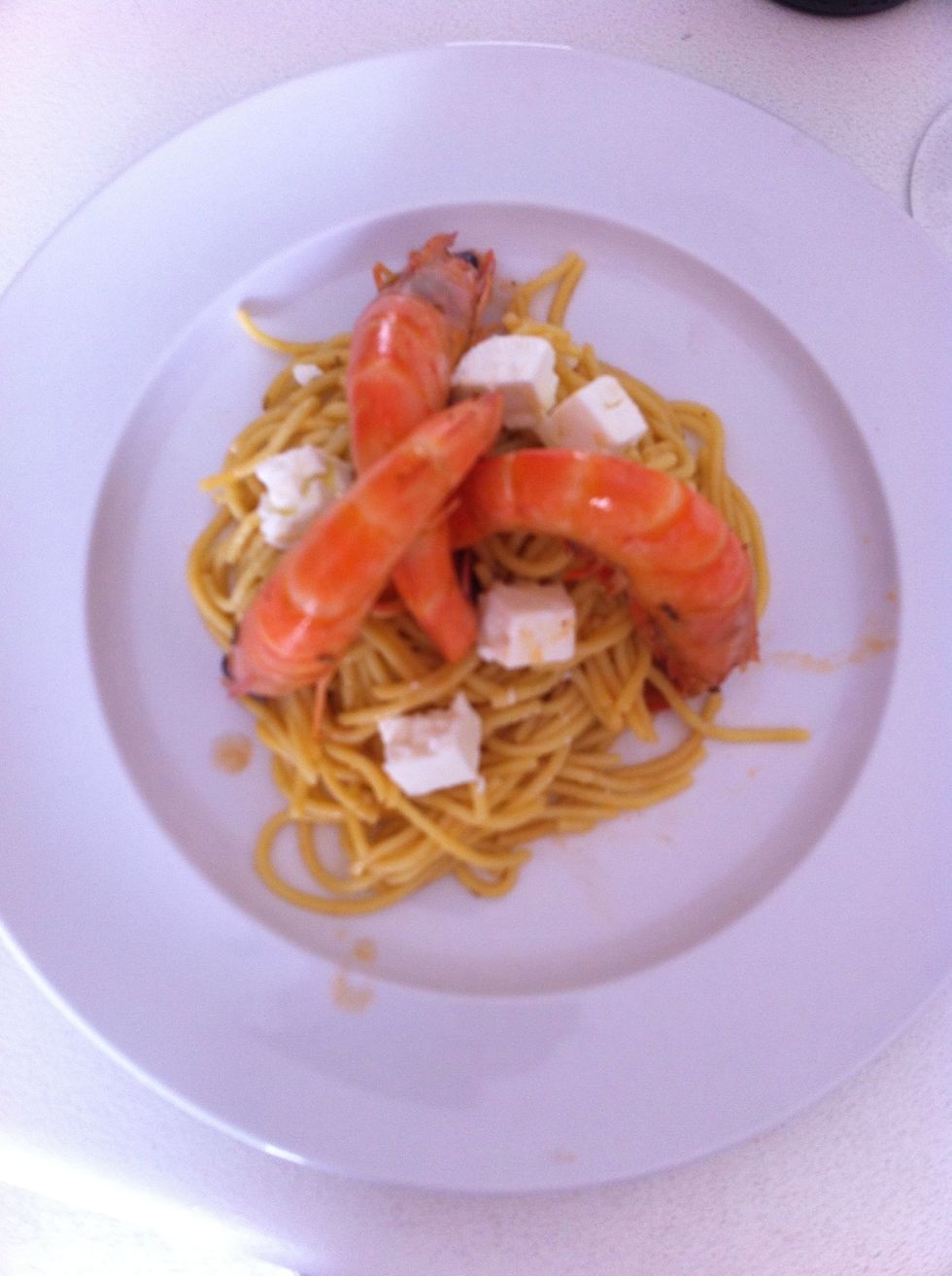 Serve it in your way. I chose some Greek feta cheese. I think it's an ideal combination.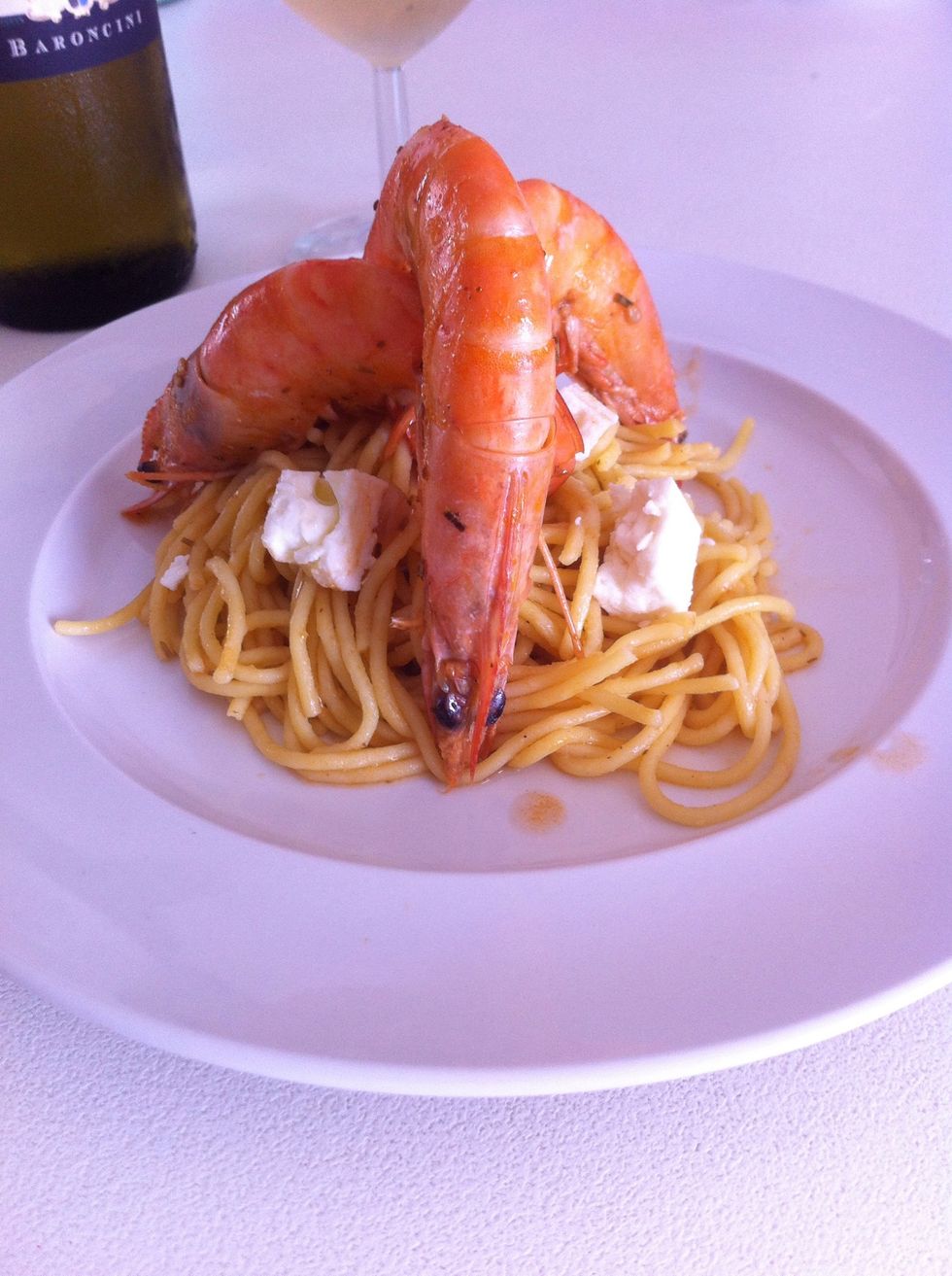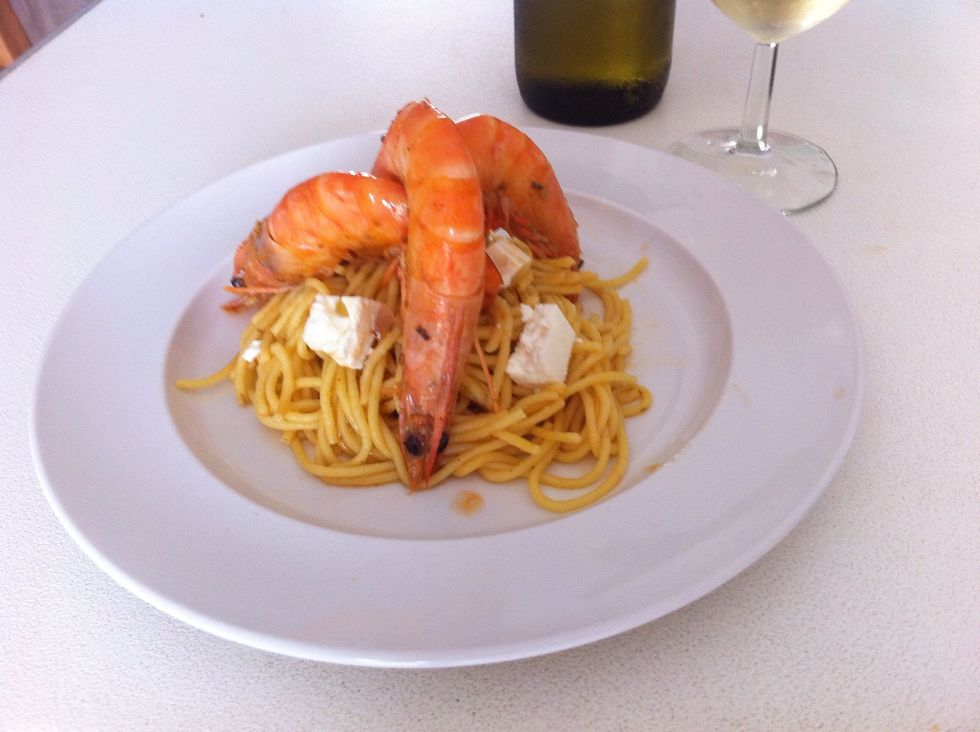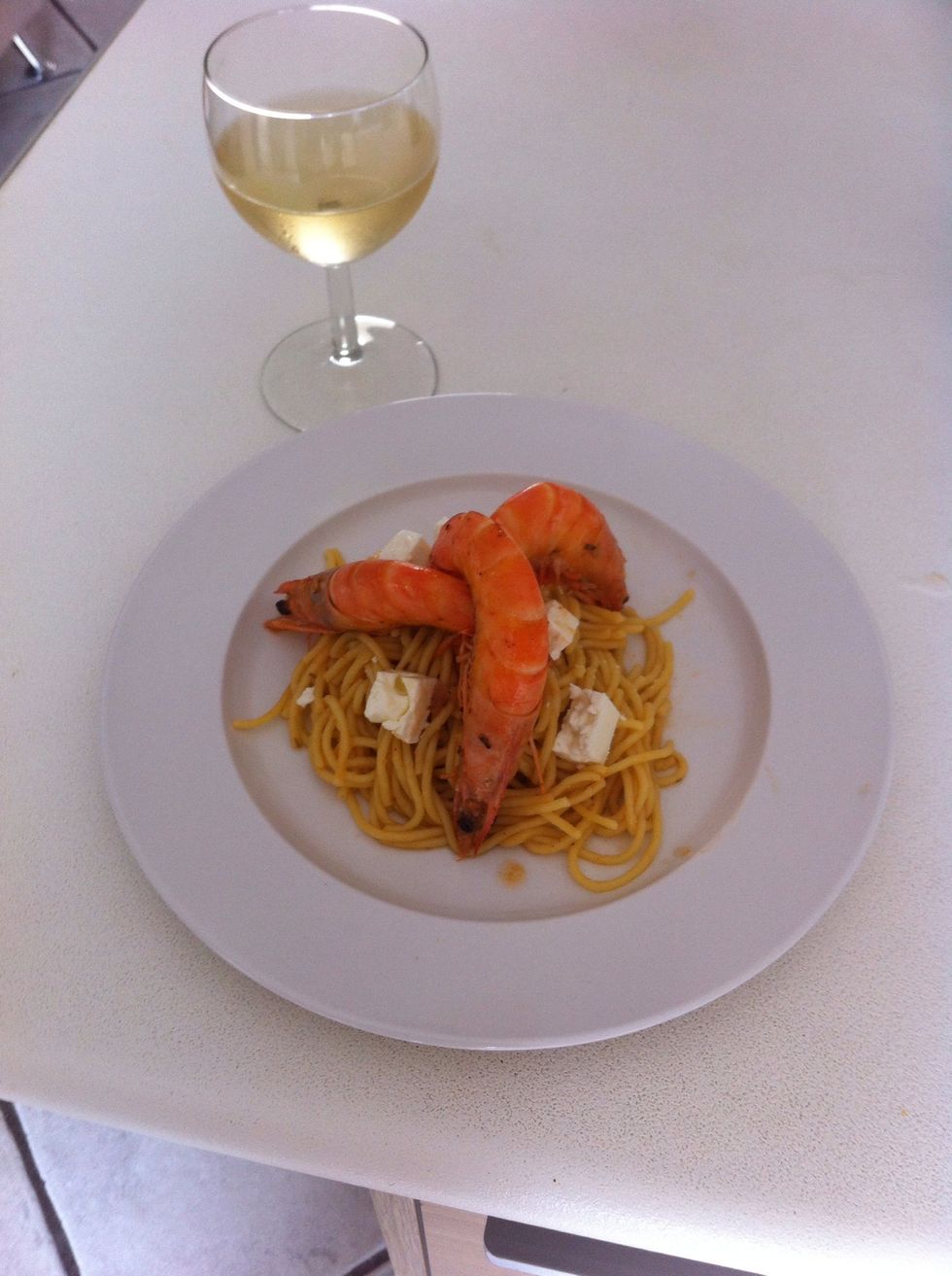 Also choose a cup of white wine
And of course a salad of your choice. Bon appetite!!!
12.0 Shrimps size 2 or 1
Gluten-fee Spaghetti
3.0 Big tomatoes
1.0 Onion
1.0c White wine
1.0pch Oregano
1.0pch Rosemary
Salt, pepper
Olive oil
Feta cheese (Greek)
More White wine