Preheat oven to 400 degrees.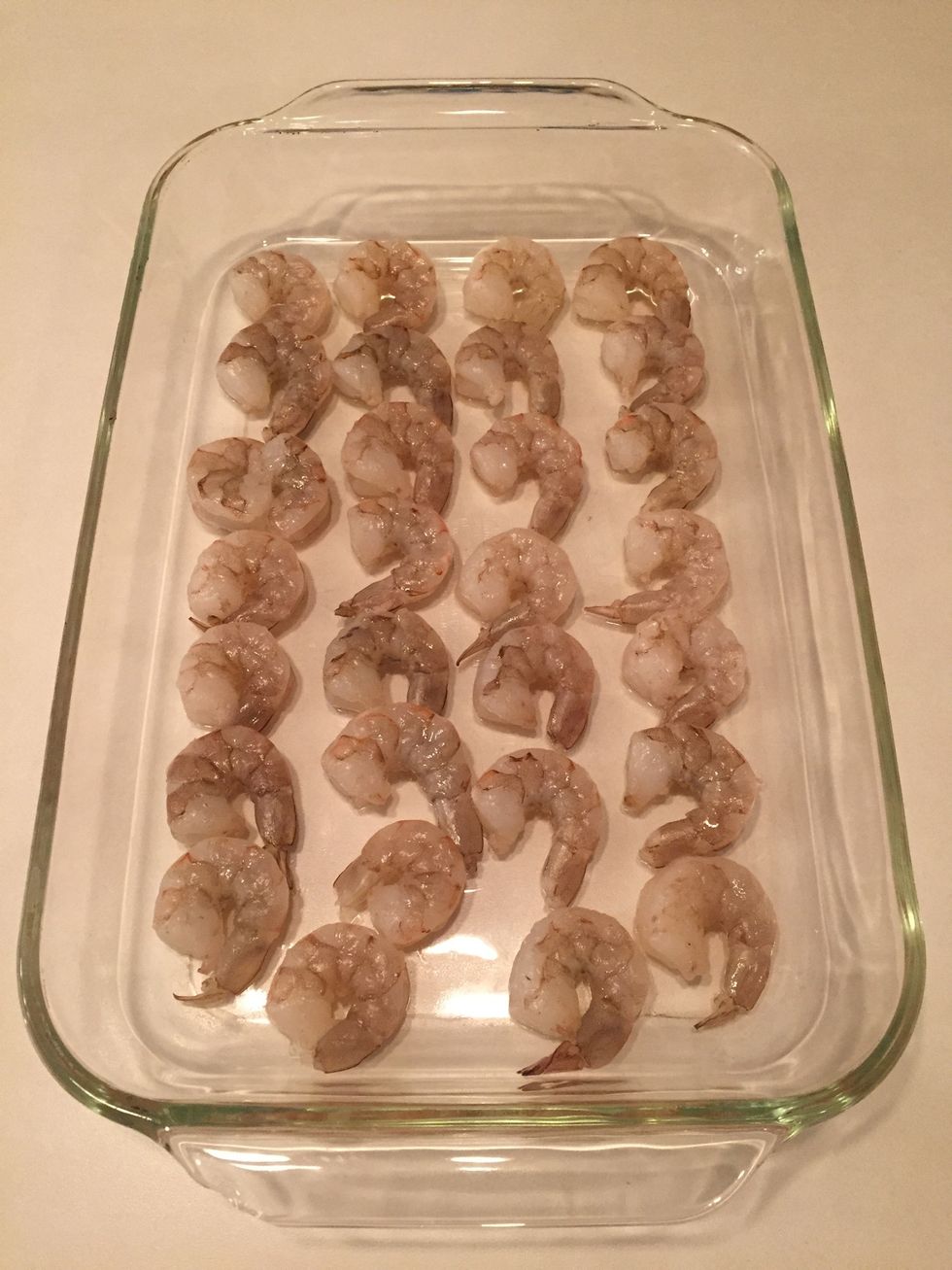 Place shrimp in baking dish (deveined and casing removed).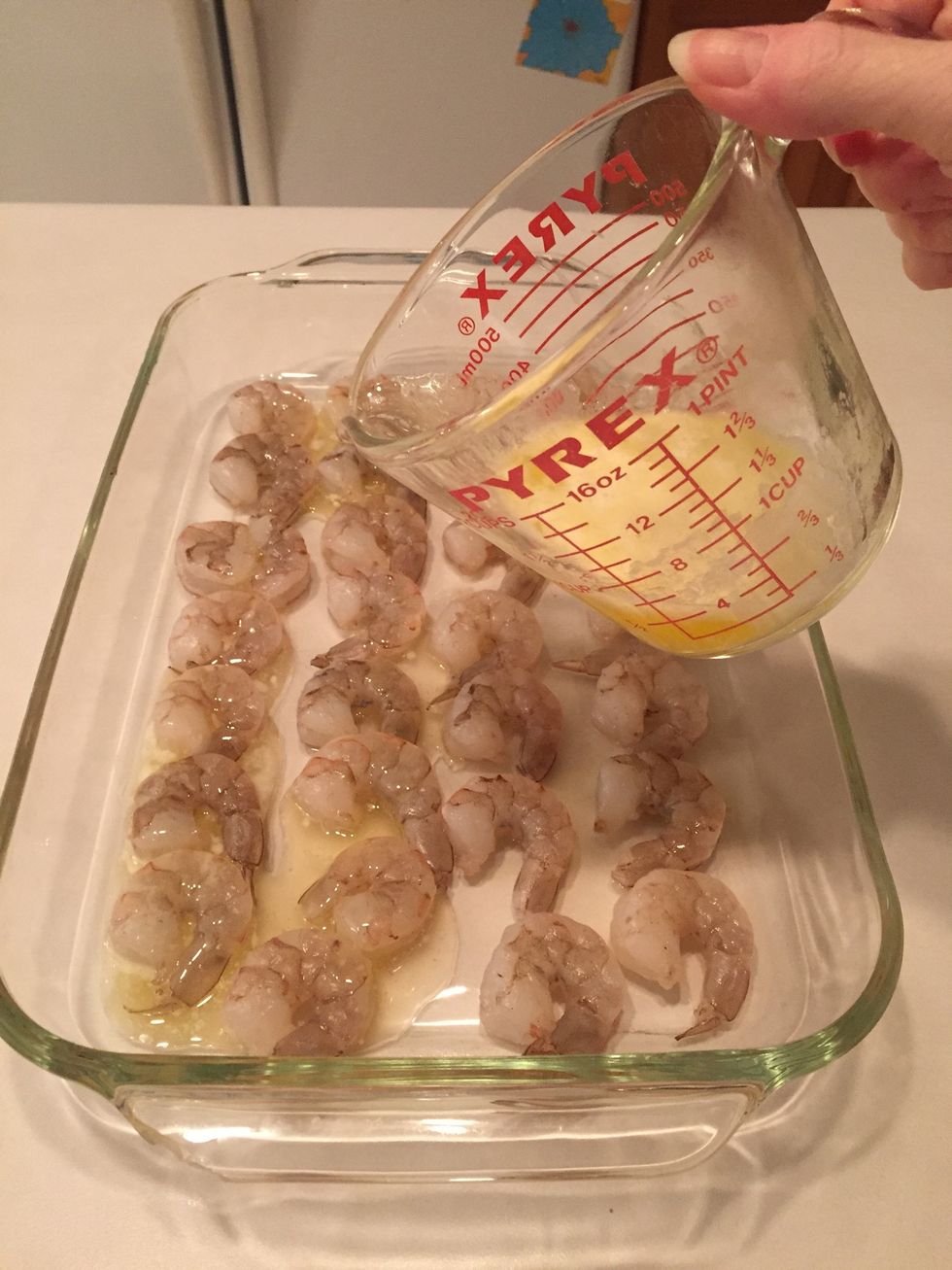 Pour butter over shrimp.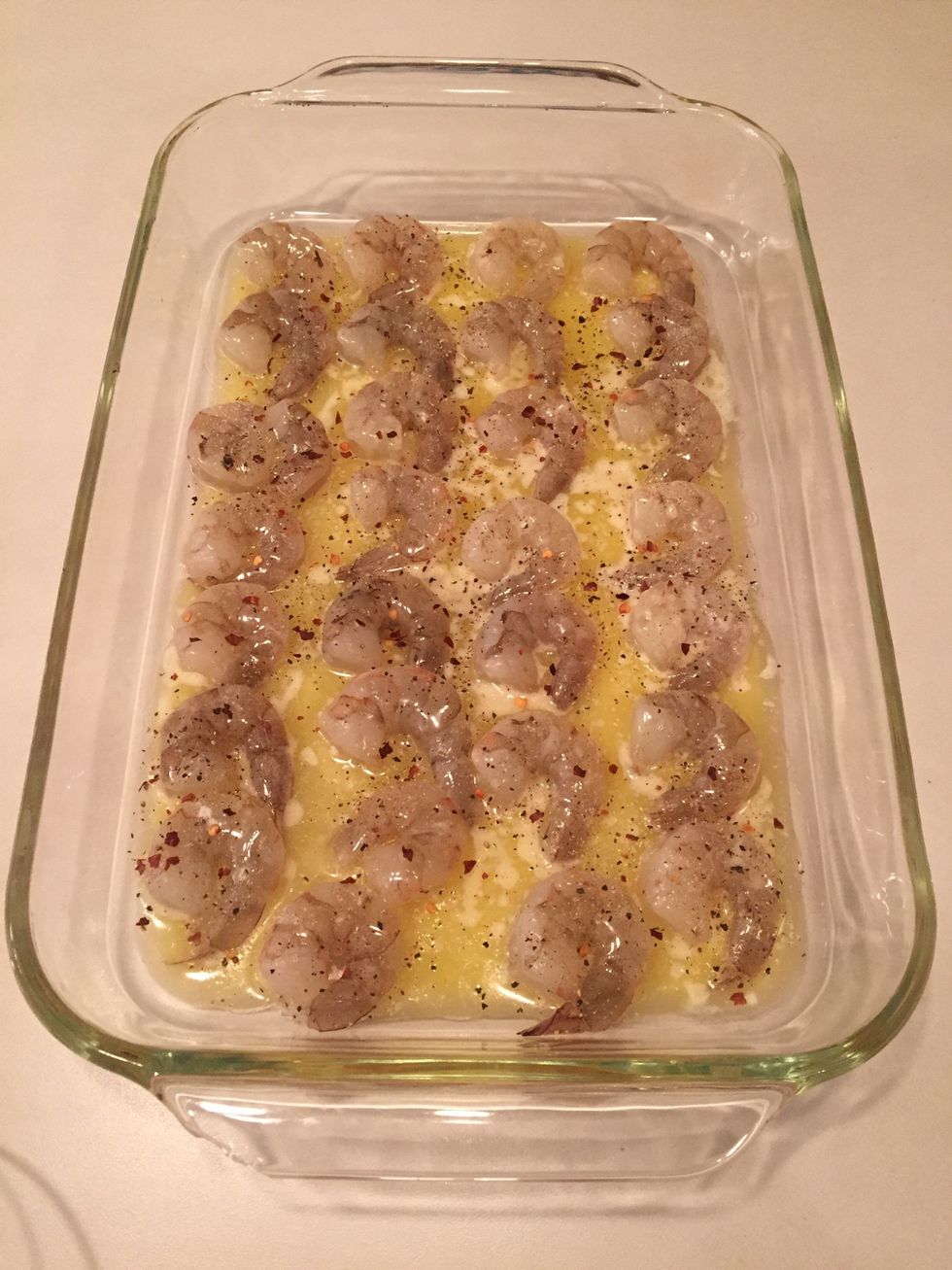 Sprinkle salt, pepper, and red pepper flakes over shrimp.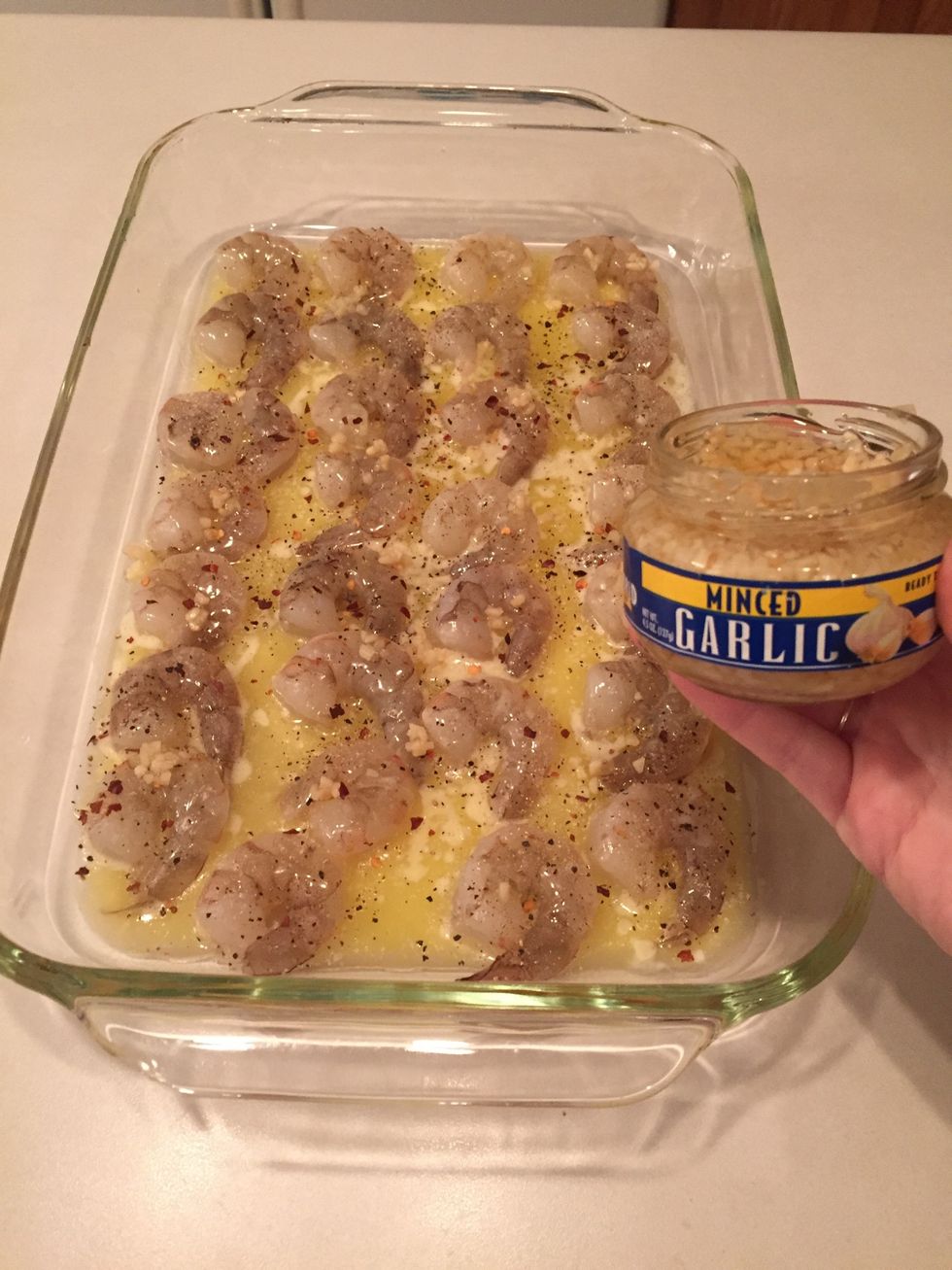 Add 3 tsp minced garlic to dish, spreading evenly.
Add lemon juice.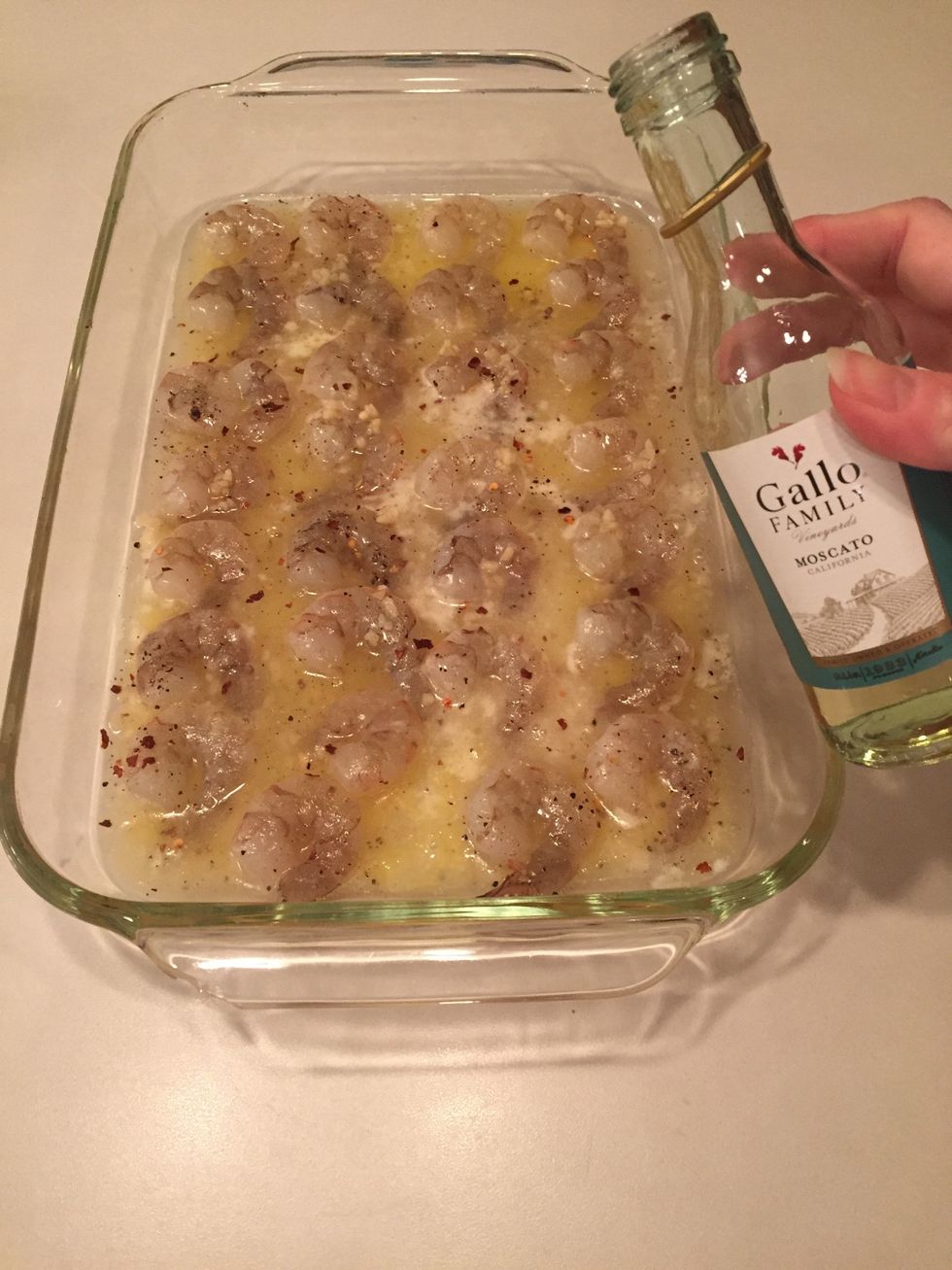 Add white wine. Place in oven and bake 10-12 minutes until shrimp is pink and cooked through.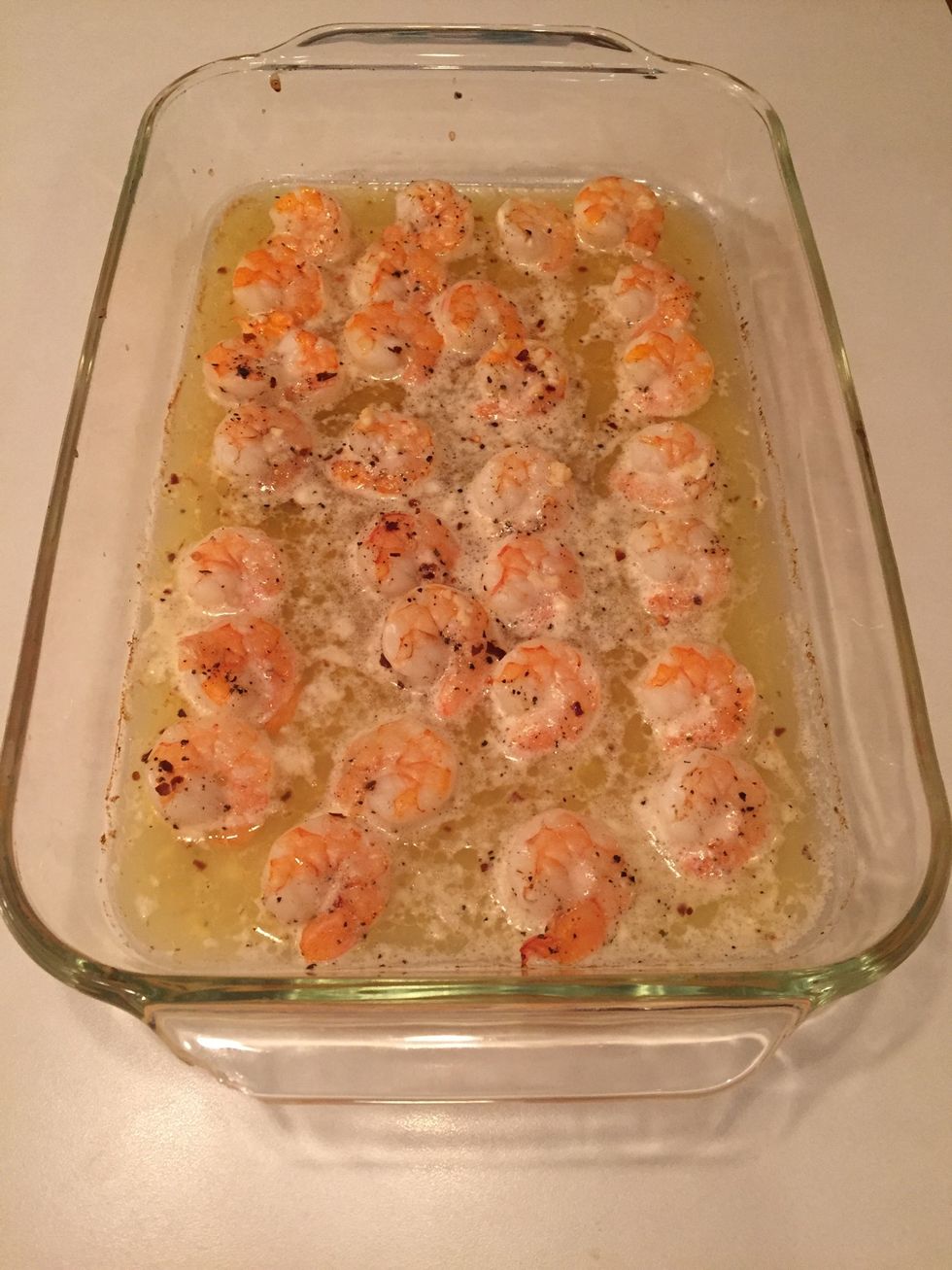 When shrimp is done, remove from oven.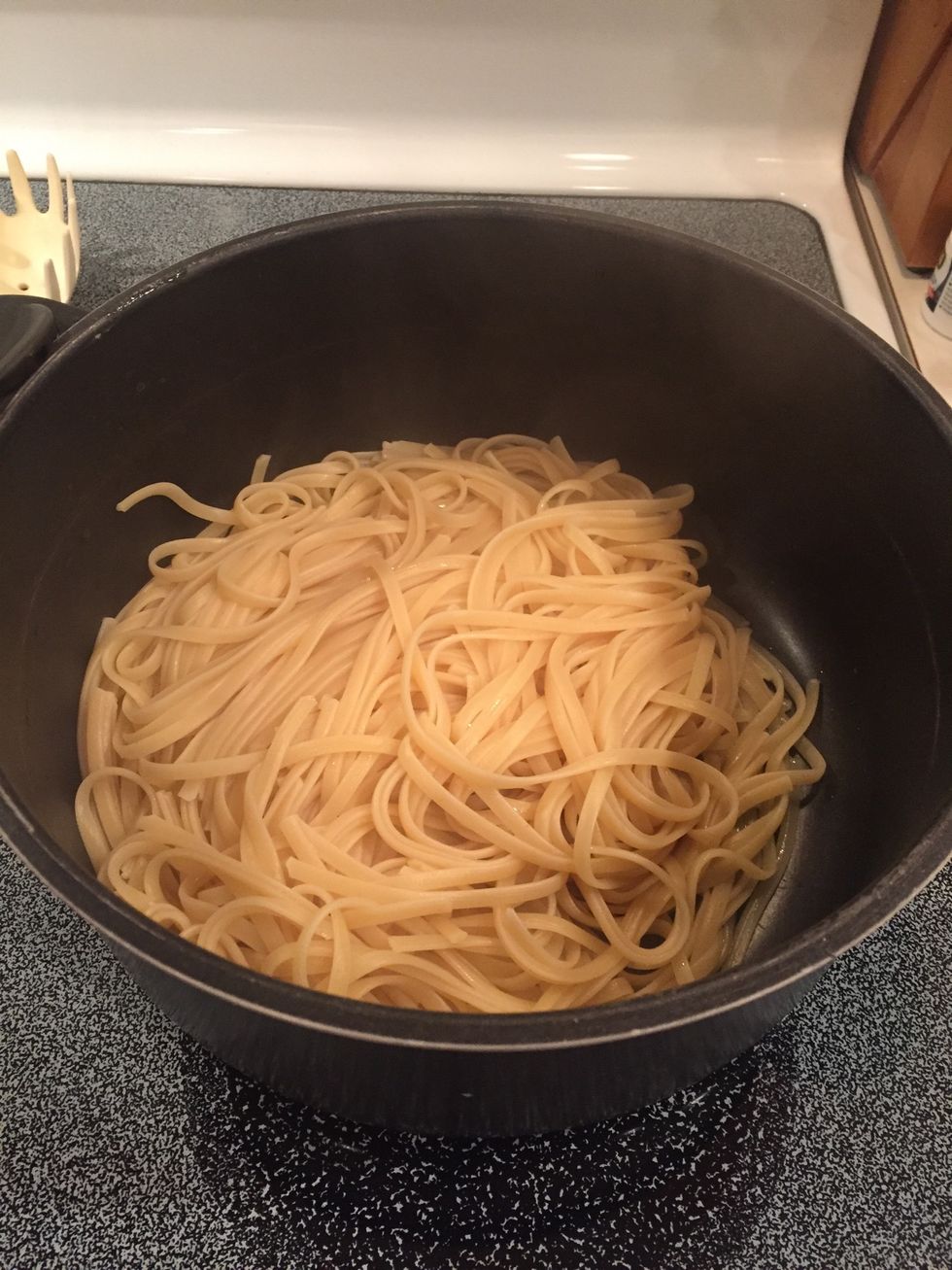 While shrimp is baking, cook linguine according to package direvtions. Drain water when done.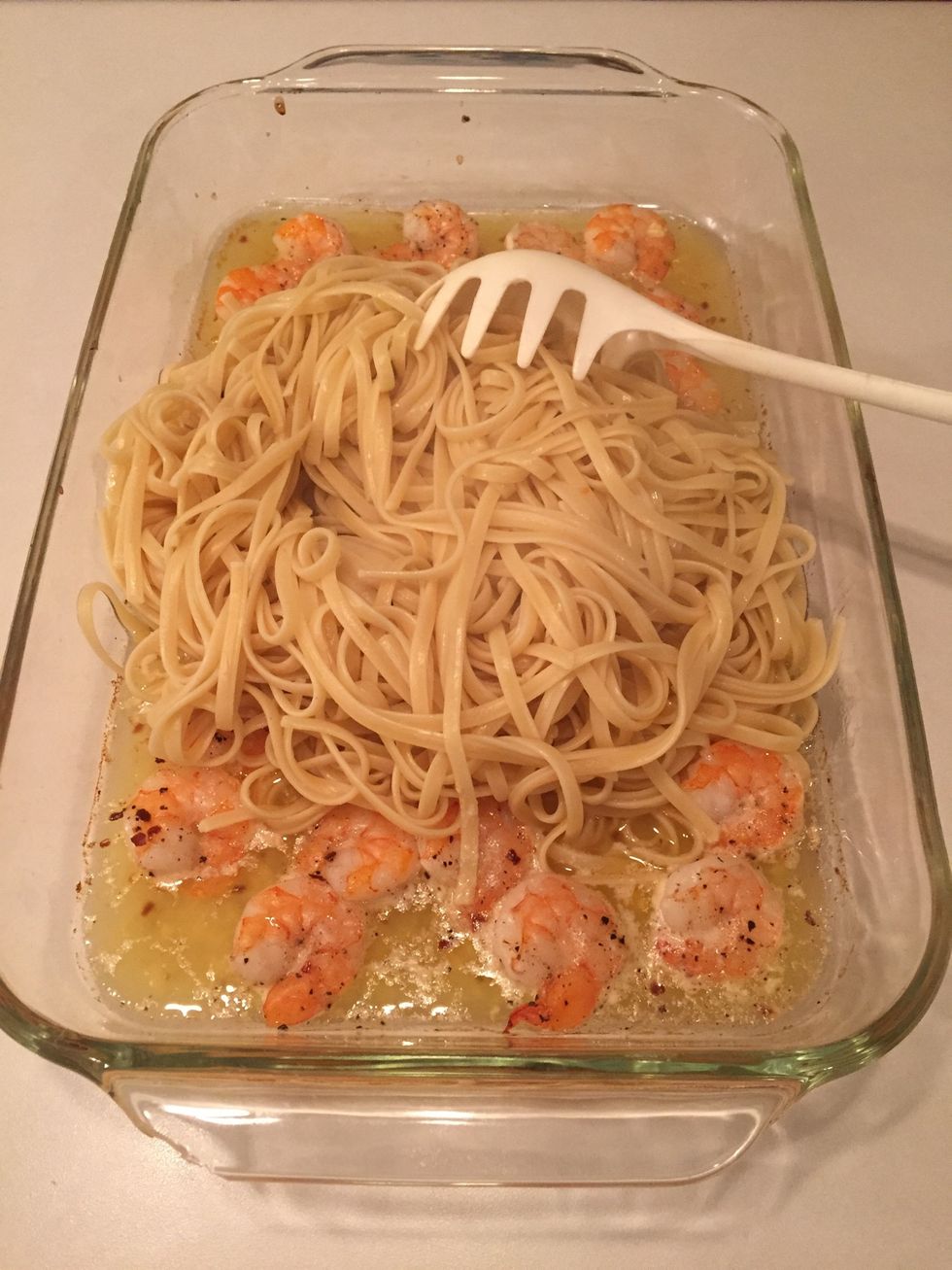 Add pasta to shrimp and linguine.
Mix well and top with parsley and shaved cheese if desired.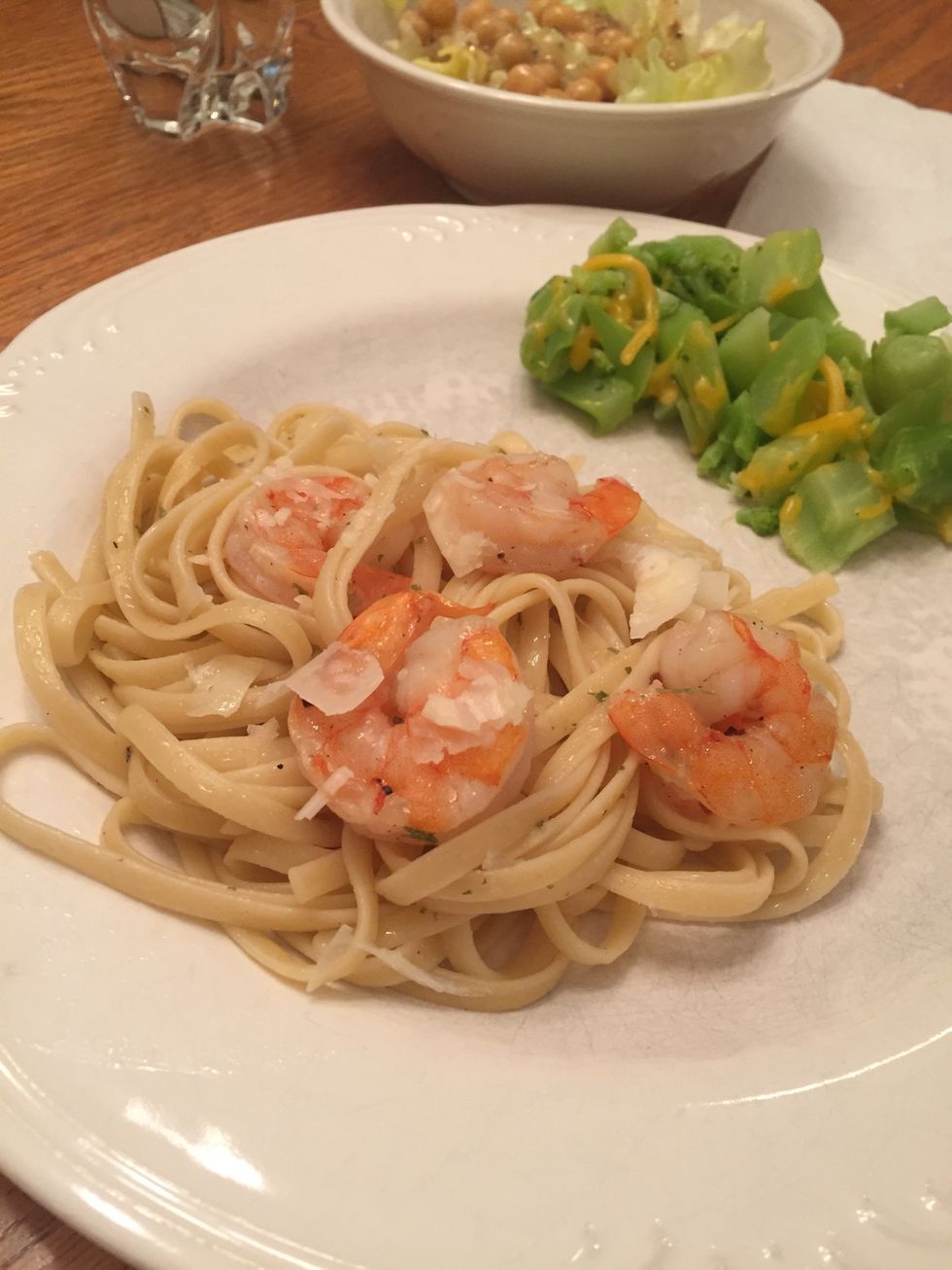 Serve and enjoy!
1.0lb Jumbo shrimp
1/2c Butter, melted
Salt
Pepper
Red pepper flakes
1.0Tbsp Lemon juice
1/2c White wine
1/2 Box of linguini
Parsley (flakes or chopped)
Shaved Parmesan cheese
3.0tsp Minced garlic