How to make shrimp scampi
If you are a fan of seafood, this recipe is for you! Before using the shrimp, rinse the shrimp in cold water, drain well and pat them dry. Makes 4 servings.
79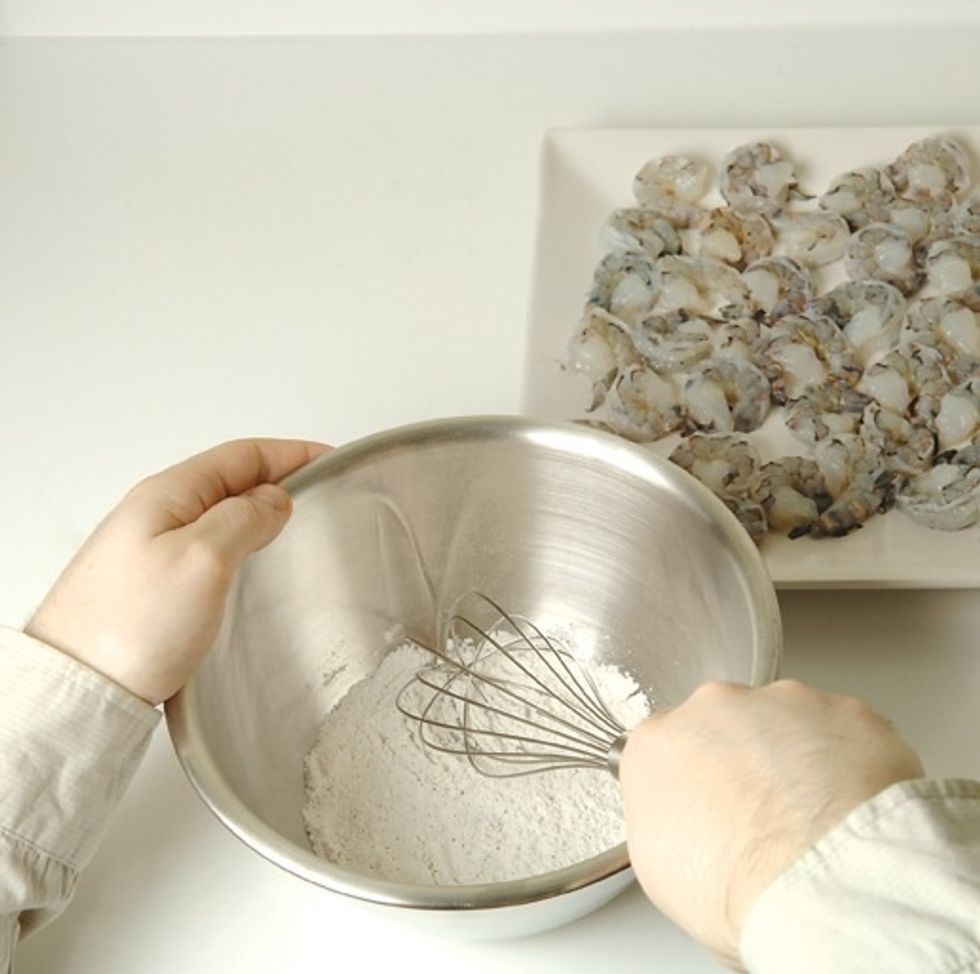 In a medium bowl, mix together the flour, salt, & pepper with a whisk. Add the shrimp to the bowl. Mix well with your hands to coat the shrimp with the flour mixture.
Place the floured shrimp in a medium, fine mesh strainer held over the sink. Shake the strainer to remove any excess flour from the shrimp. Set aside.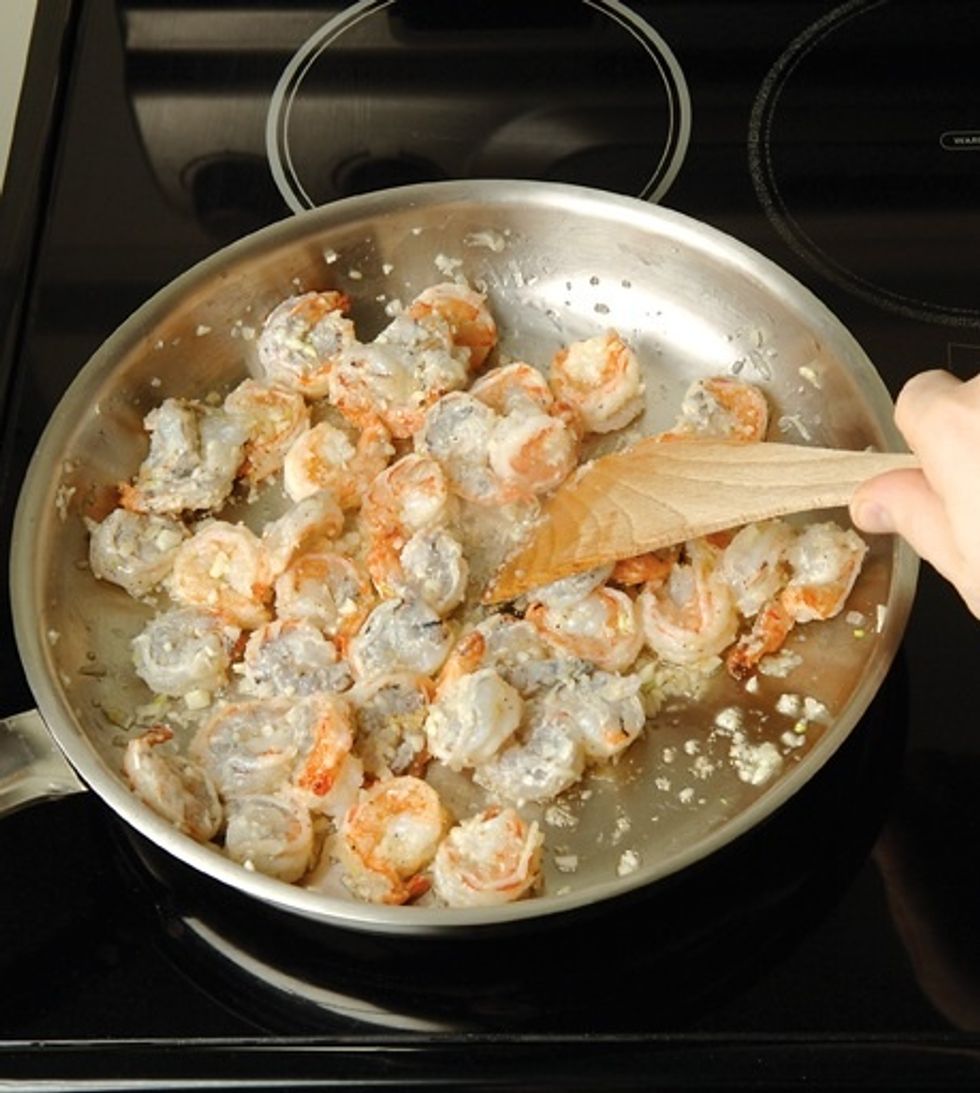 Heat a large skillet/sauté pan over medium heat for 1 1/2 minutes. Add the oil to the skillet and heat for 20 seconds. Add the shrimp, minced shallot & garlic to the skillet & cook. Stir for 1 minute.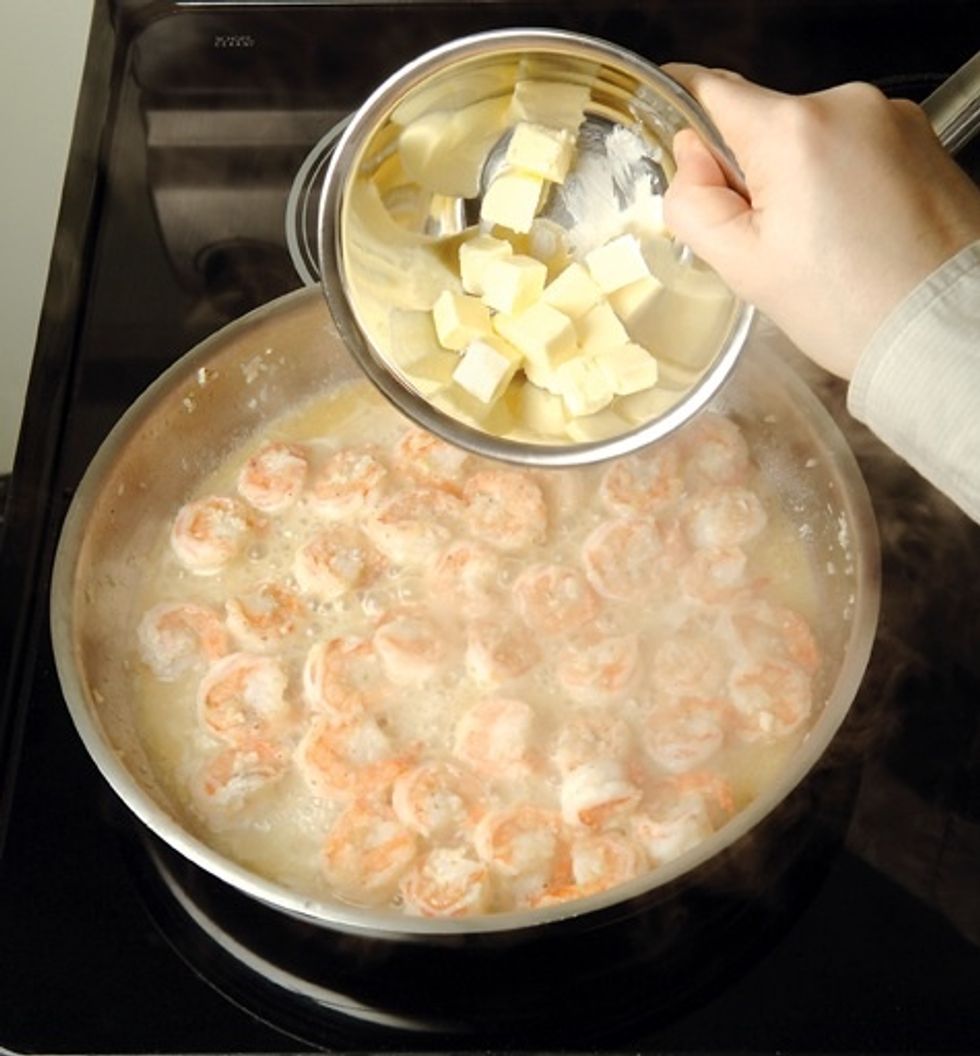 Add the clam juice, lemon juice and butter to the skillet. Cook, stirring occasionally, until the shrimp are just firm and opaque and the sauce has thickened slightly, about 2 to 3 minutes.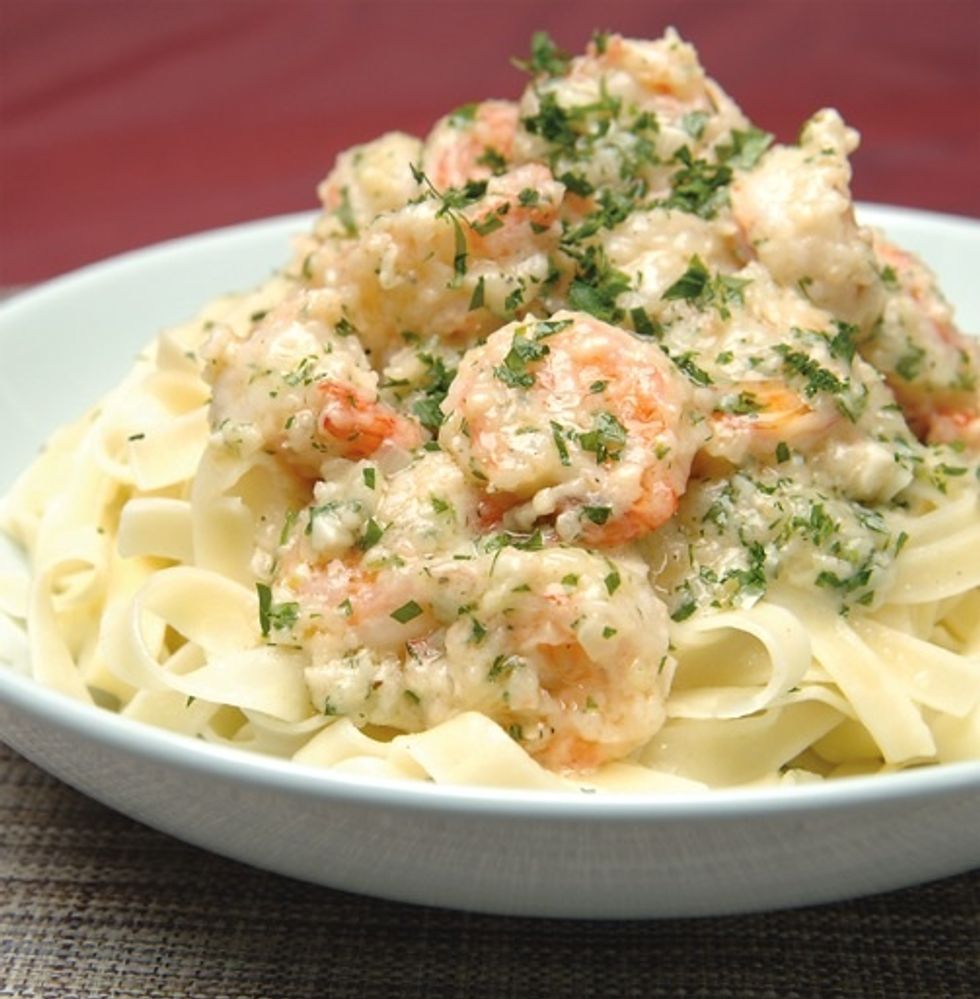 Turn off the heat and stir the chopped parsley into the mixture. Serve with pasta or rice.
1/4c all-purpose flour
1/4tsp salt
1/4tsp pepper
1.0lb large peeled raw shrimp
2.0Tbsp extra virgin olive oil
1.0 shallot, minced
3.0 cloves garlic, minced
1/2c bottled clam juice
1.0Tbsp fresh lemon juice
1/4c unsalted butter cut into 1/2 inch cubes
2.0Tbsp finely chopped Italian parsley