This crunchy and healthy asian style pancake is the one to dye for. Add shrimps or any other seafood of your choice to cater to your tastebud. :)
22
Most importantly, you need the Korean pancake powder/mix to make this pancake. So visit the nearest Asian or Korean market and grab that pancake powder. :)
I only used shrimps because I'm not too crazy mixing other seafood but if you like, you can add other seafood to your liking. Personally I like the combination of shrimps and the green peppers only.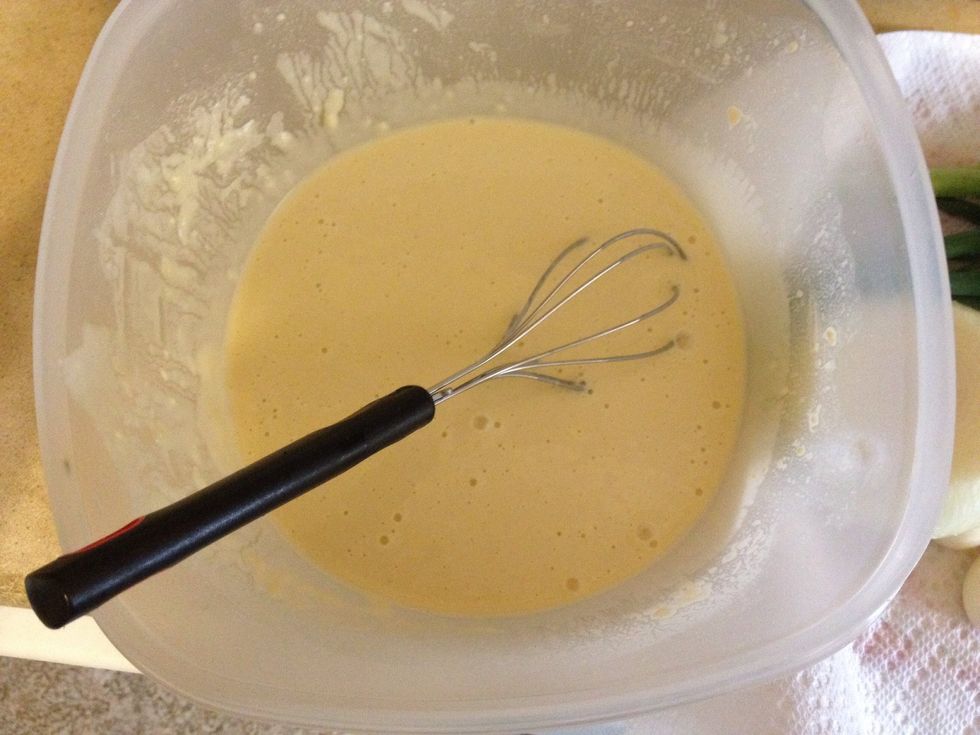 Mix 2 cups of pancake powder with 2 cups water and whisk thoroughly to avoid any lumps. Put aside the pancake batter.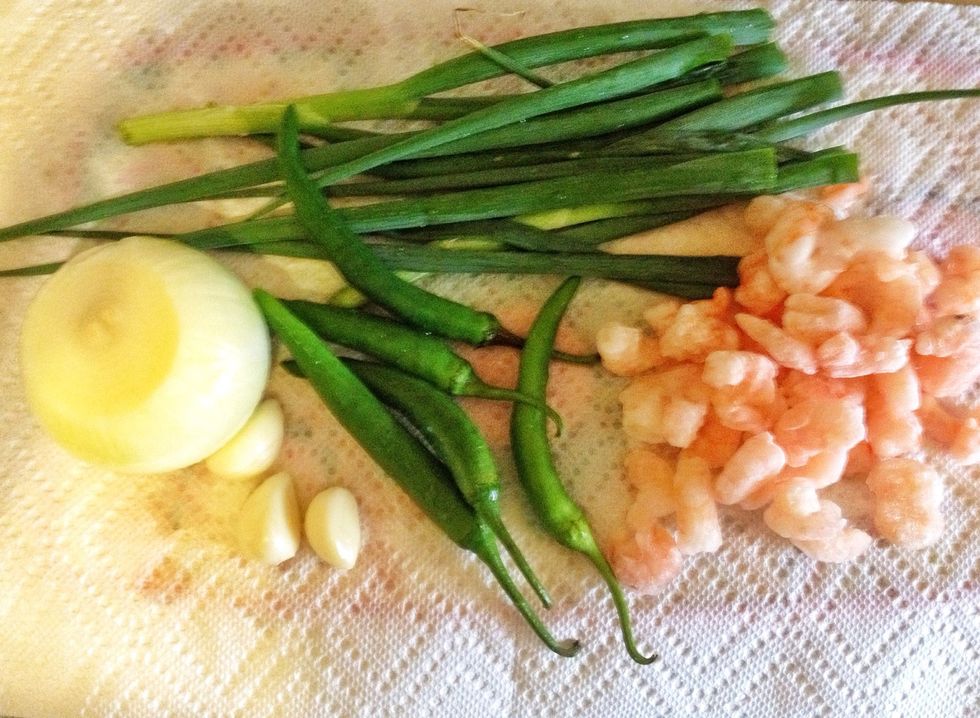 Now these are all the ingredients that will go in to the batter. Chop the shrimps finely along with onion, garlic, green scallions and the peppers. These are all homegrown peppers and scallions! :)
After finely chopping all the ingredients, put them in and mix well. Add some sesame seed and black pepper powder. Salt is not needed because you will have soy sauce on the side to eat this.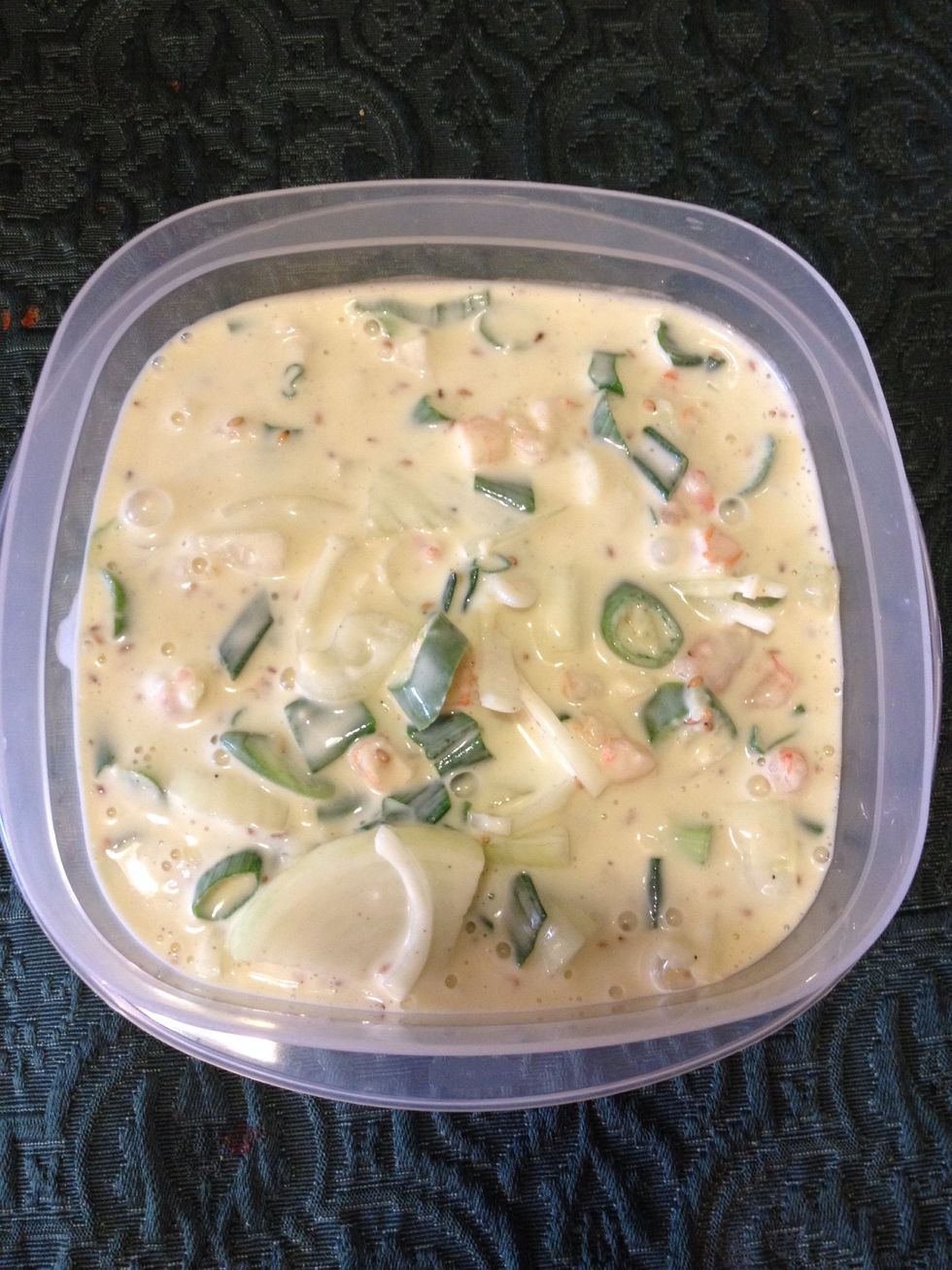 Now the pancake batter is all mixed well and ready. Heat the pan on high and coat the pan with olive oil.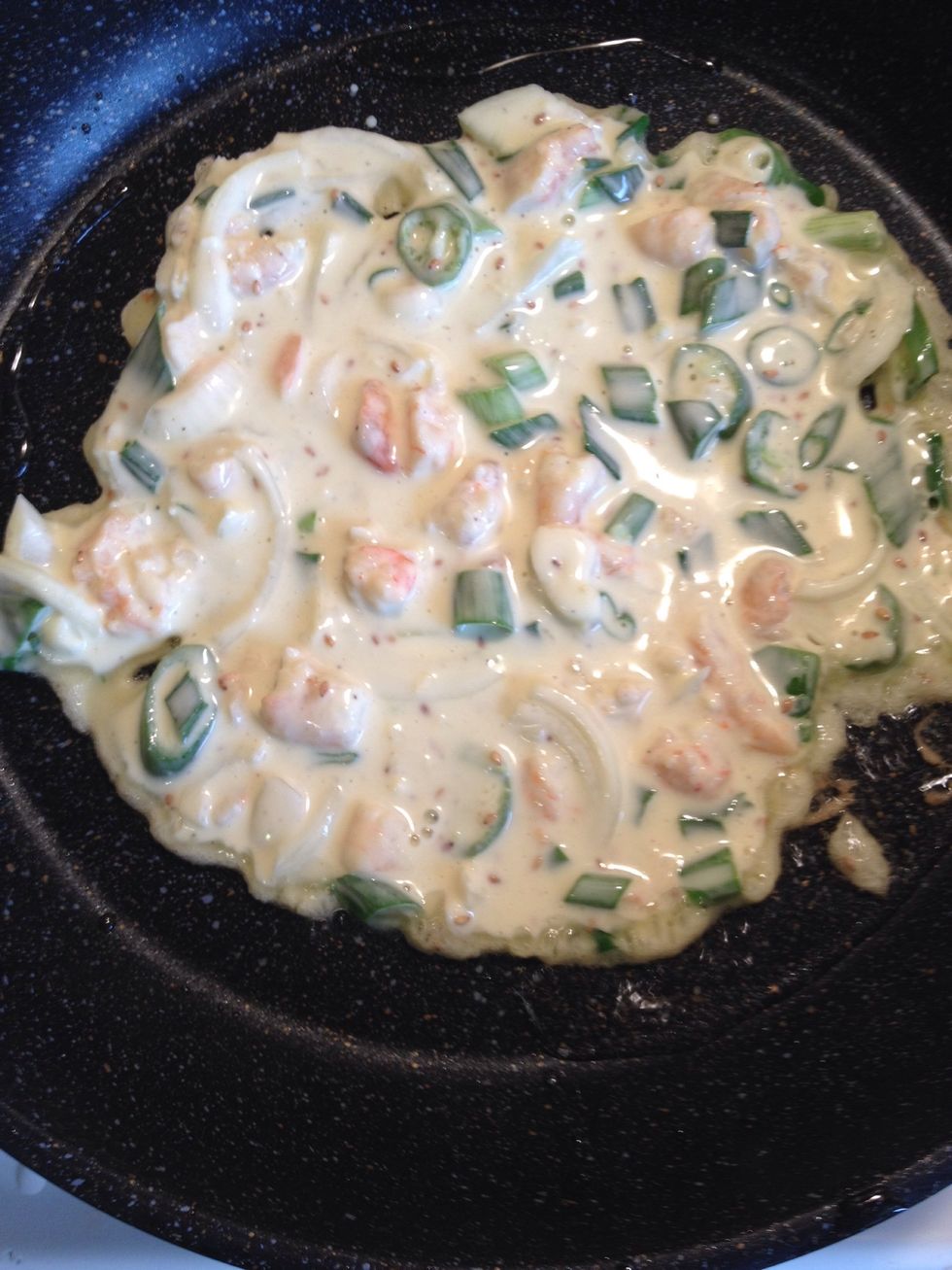 Pour the batter in and swirl the pan to make the batter spread evenly to create the full circle. Make sure you don't put it too much or too little but just enough to make the circle nice and flat
Heat one side for about 2-3 mins high and flip it over. It should look something like this. Personally, I like my pancake crispy and golden so I fully cook it 'till it's really crispy.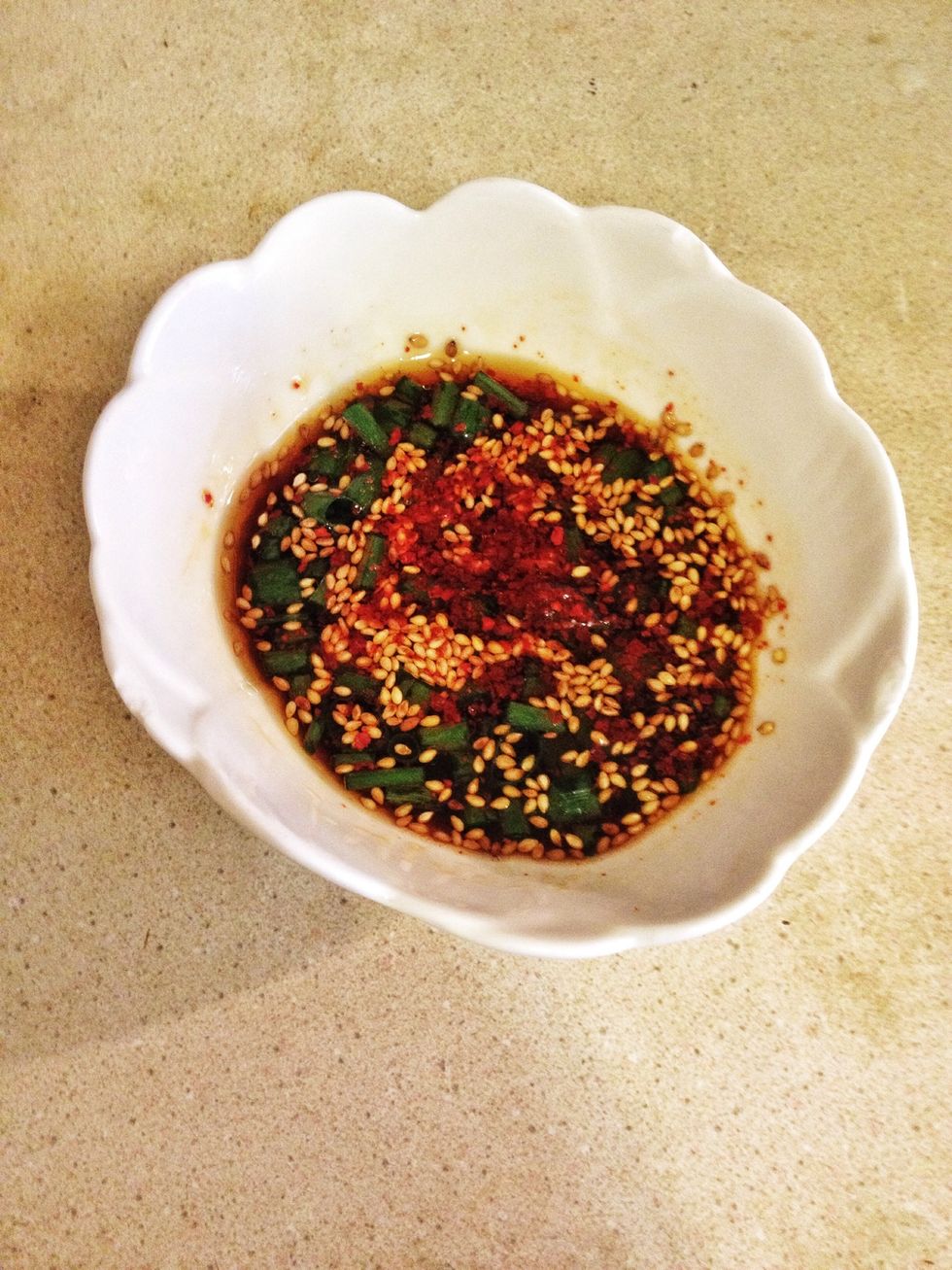 Meanwhile you're gonna prepare the dipping sauce. Add 1 tbsp soy sauce with drizzle of sesame oil and 1/2 tbsp vinegar. Put in chopped green scallions, roasted sesame seed, red pepper powder and mix.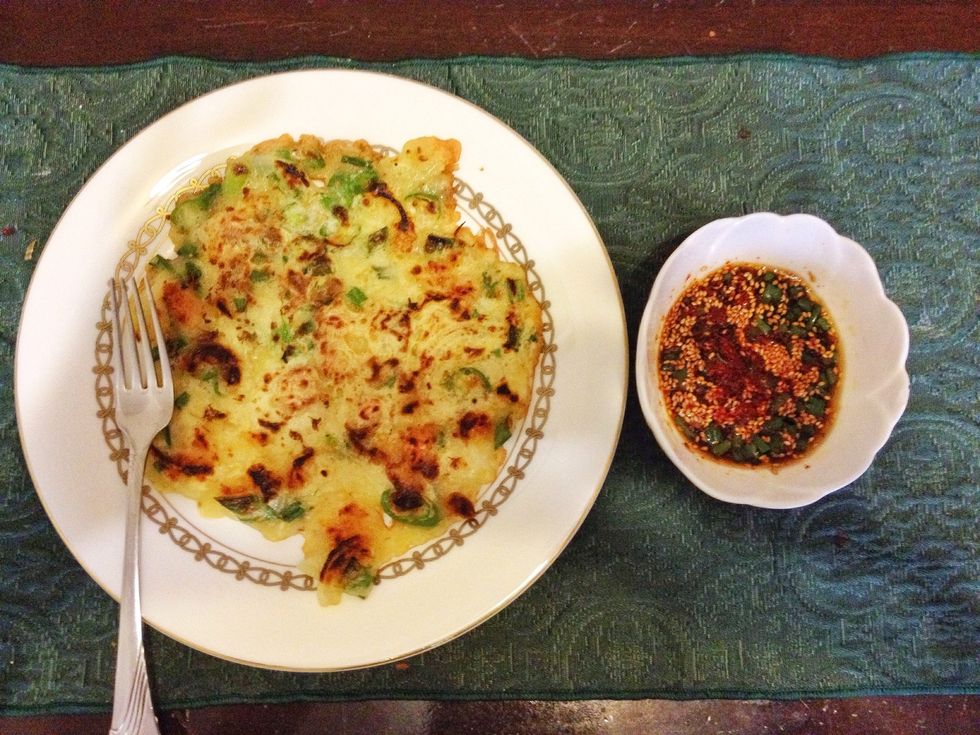 After heating the other side of pancake for about 2-3 minutes until golden brown, take it out of the pan and serve with the sauce. Yum!!! Hope you enjoy it!! :)
2 cups of Korean pancake mix
2 cups water
1 1/2 cups peeled and boiled shrimps
5 Asian green peppers
1 onion
3-4 green scallions
1 tbsp chopped garlic
Some roasted sesame seed
Some pepper
Soy sauce
Sesame oil
Vinegar
Korean Red pepper powder
Audrey P
Luv cooking, photography, fashion and anything artistic and creative. Follow me at Instagram @styleasp