The lighting in here isn't so good after dark, but oh well! I made noms and they were good.
21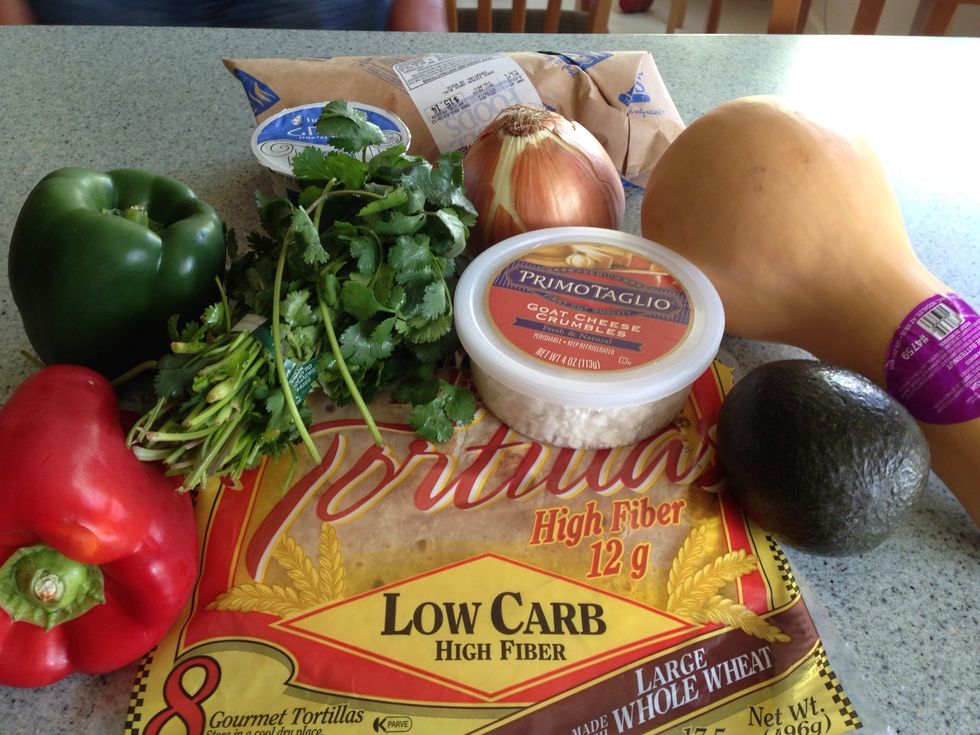 Low carb tortillas also have fewer calories than regular, huge plus!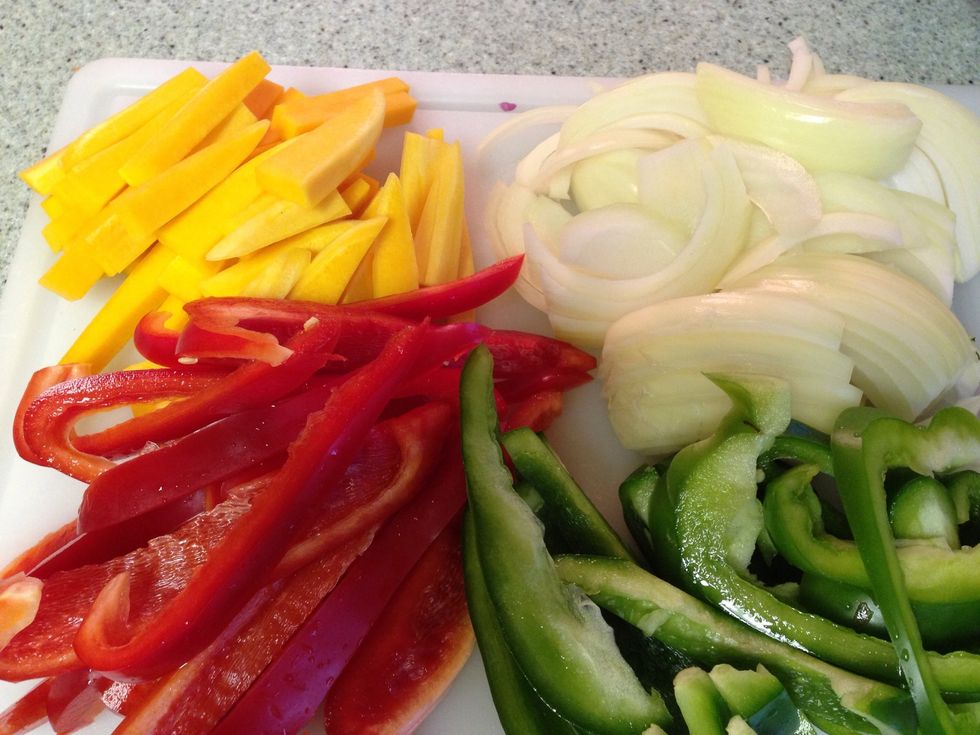 Slice yo' veggies!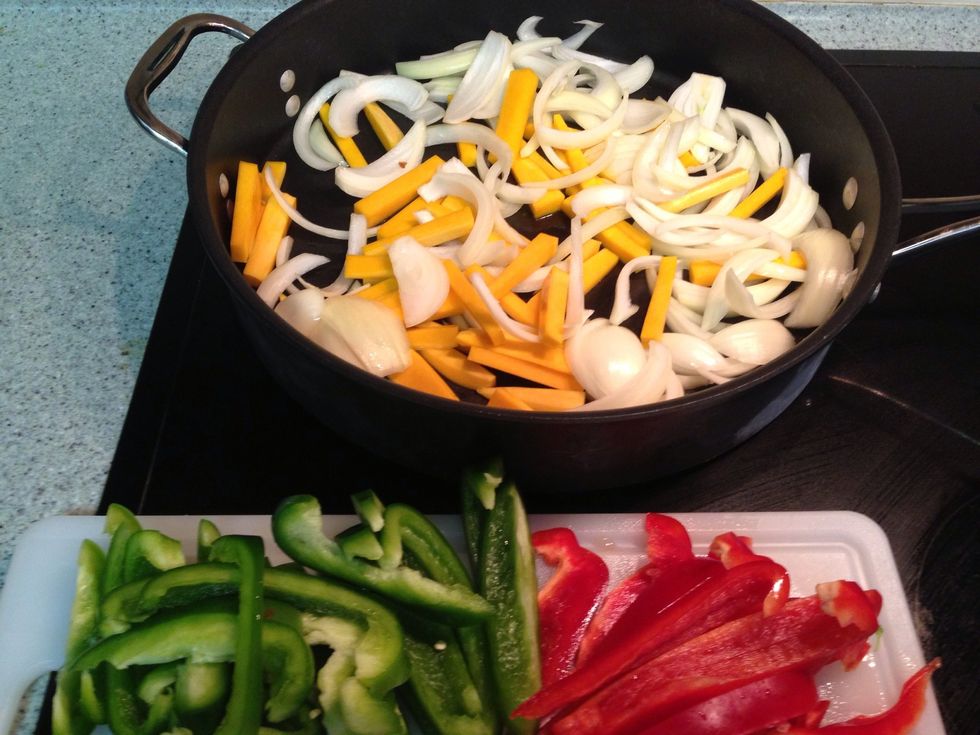 Add onion and butternut squash to pan w oil on medium high.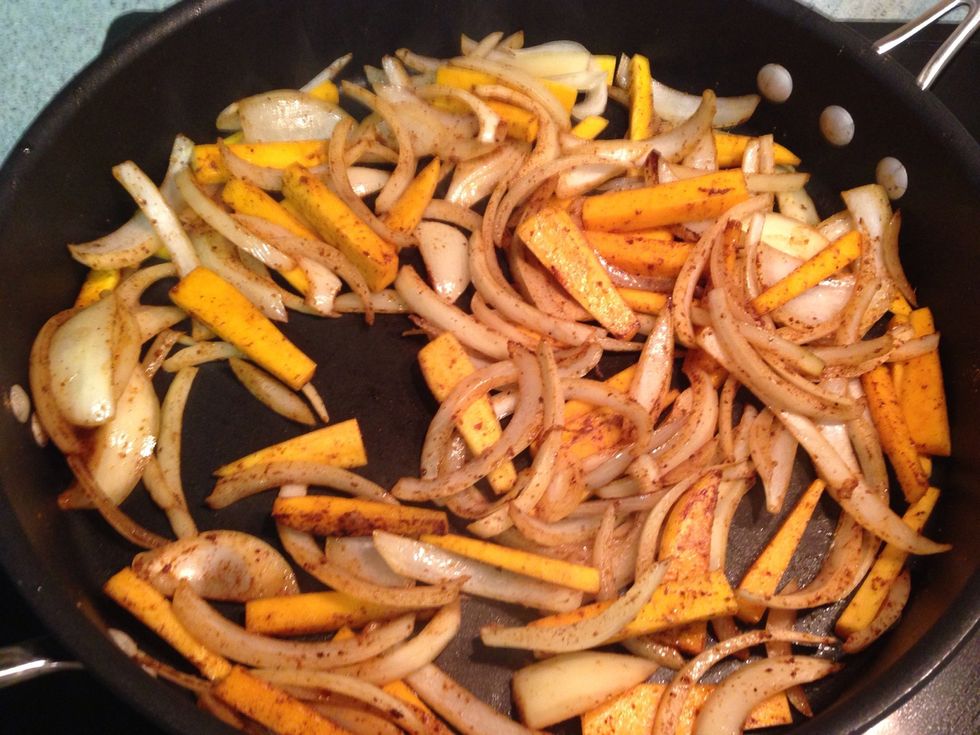 Add chili powder, cumin, ancho chili, and cinnamon. Cook until onions are lightly translucent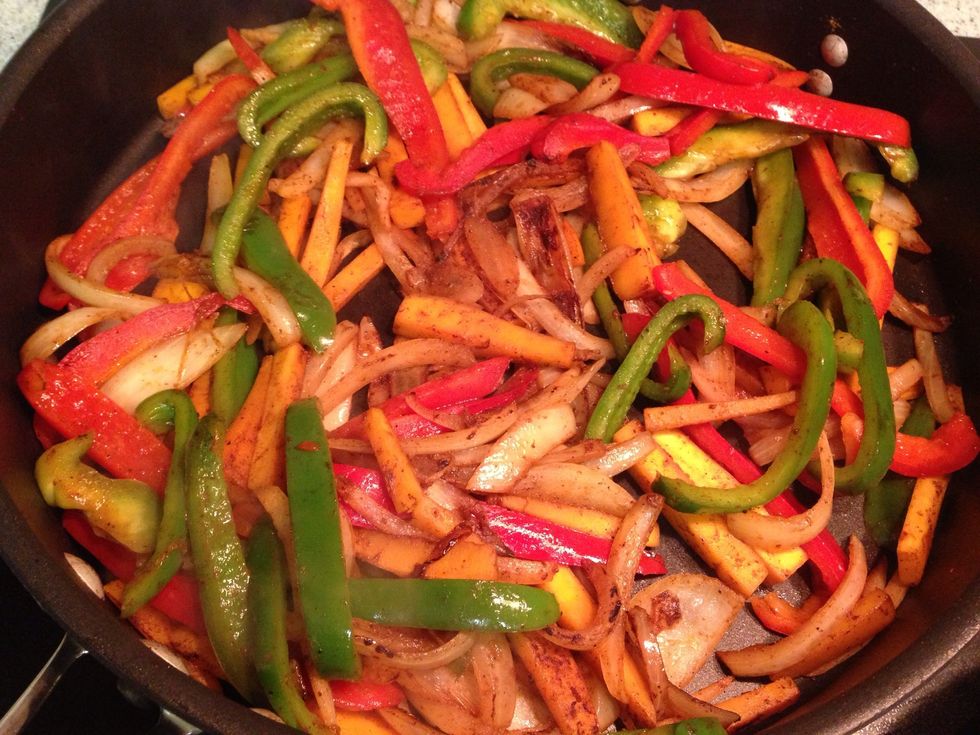 Add bell peppers. Turn heat down to medium low and cook until squash is soft.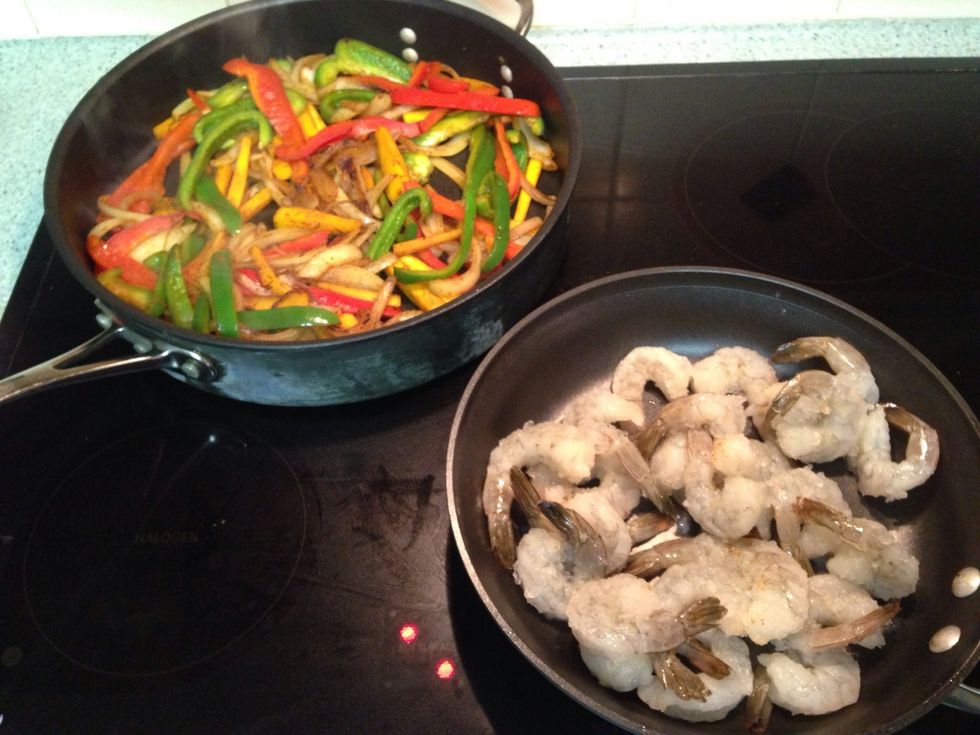 Oh shoot, there's shrimp too! Better get that on. If veggies finish before shrimp, turn off the heat and put a lid on them.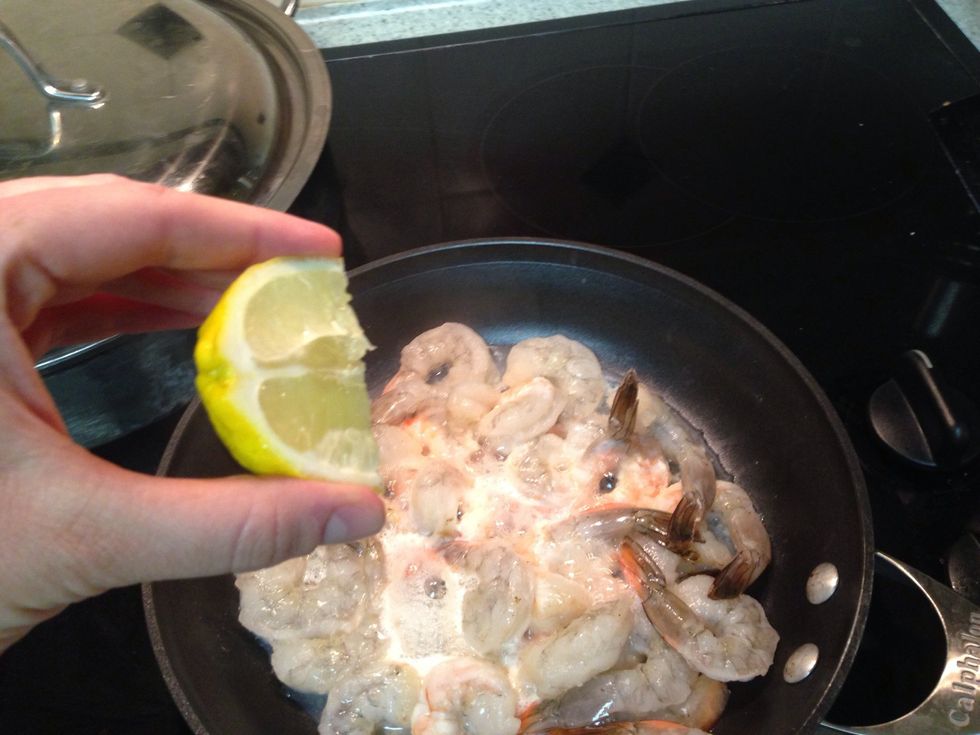 Squeeze lime juice on the shrimp.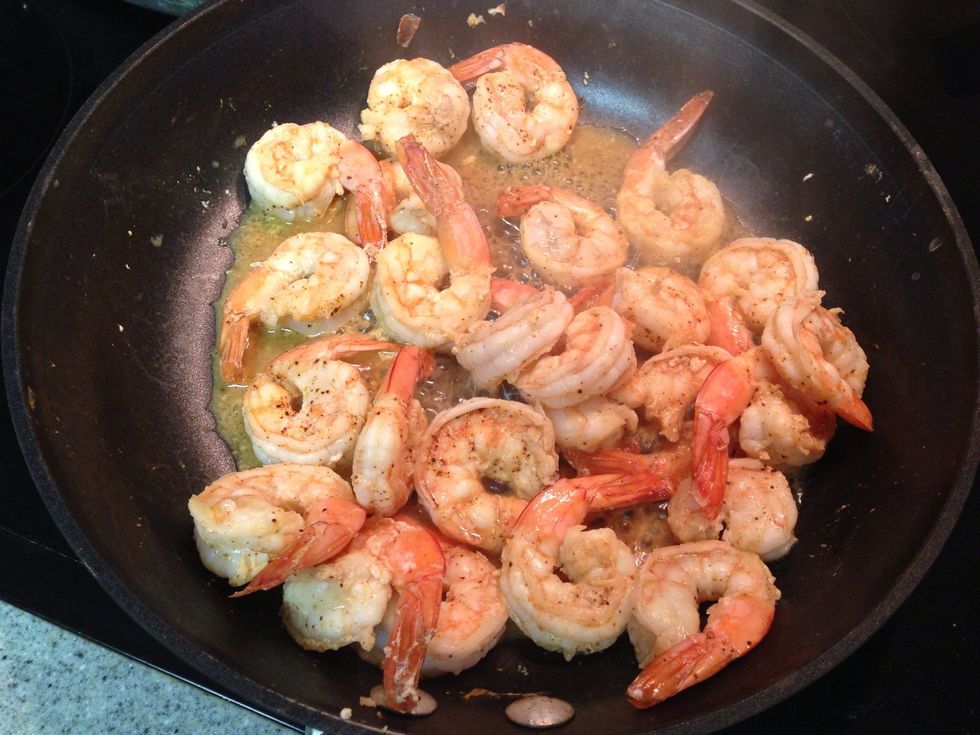 Sprinkle w chili powder & cook until pink.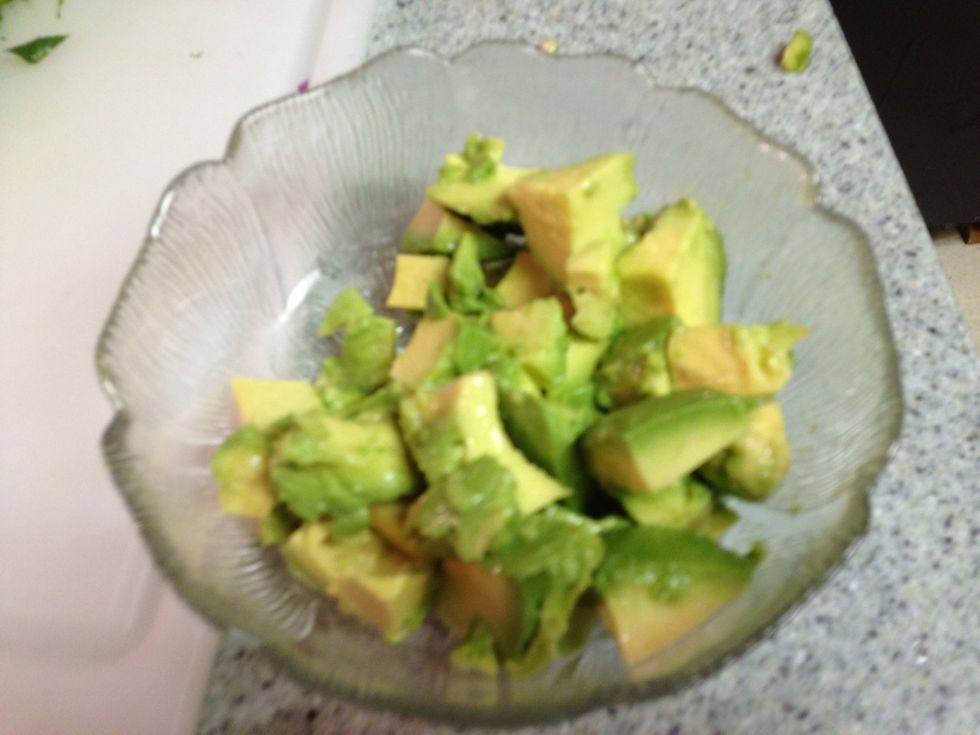 While shrimp are cooking, chop avocado and mix w a little lime juice so it doesn't turn brown.
...it may have been wise to de-tail the shrimp before you cook them. Because they were hot and it hurt.
Final product, pile it all on a tortilla! I used plain nonfat yogurt instead of sour cream because its healthier and it tastes the same. Yuuum!
1.0lb shrimp
1.0 Onion, sliced
1.0 Green bell pepper, sliced
1.0 Red bell pepper, sliced
2.0c Butternut squash, cut into matchsticks
2.0tsp Chili powder
1.0tsp Cumin
1.0tsp Ancho chili pepper
1/2tsp Cinnamon
Lime juice, to taste
1.0 Avocado, diced
6.0oz Plain nonfat yogurt
2.0oz Goat cheese, crumbled
1/4c Cilantro, chopped
4.0c Whole wheat low carb tortillas
Olive oil
Carolyn Murphy
Content creator, blogger, and runner. I do lots of yoga. Oh, and sometimes, I make food and it tastes good.