A quick and easy way to make shrimp cocktail, a tangy, citrus-flavored favorite.
53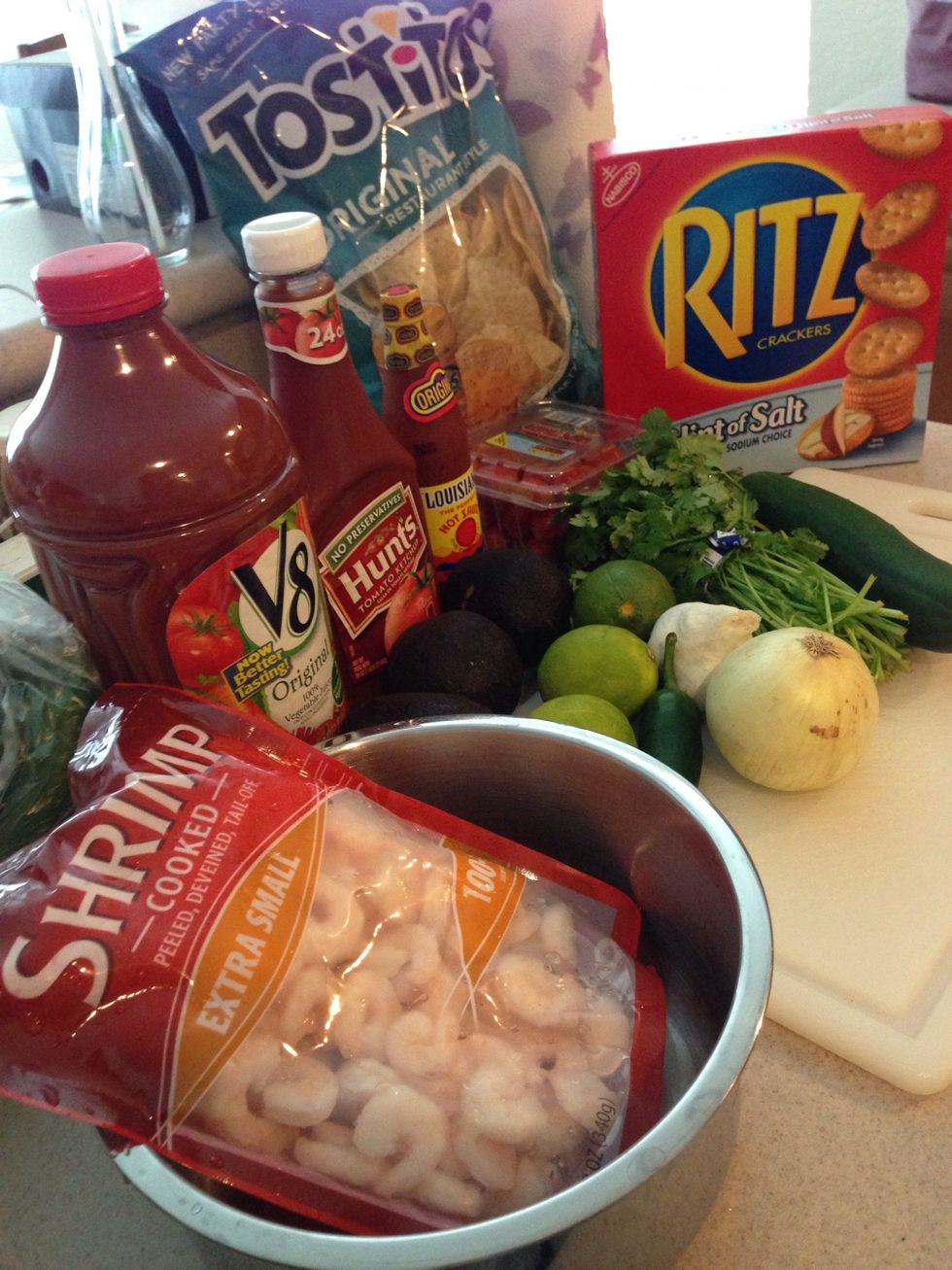 Gather all your ingredients...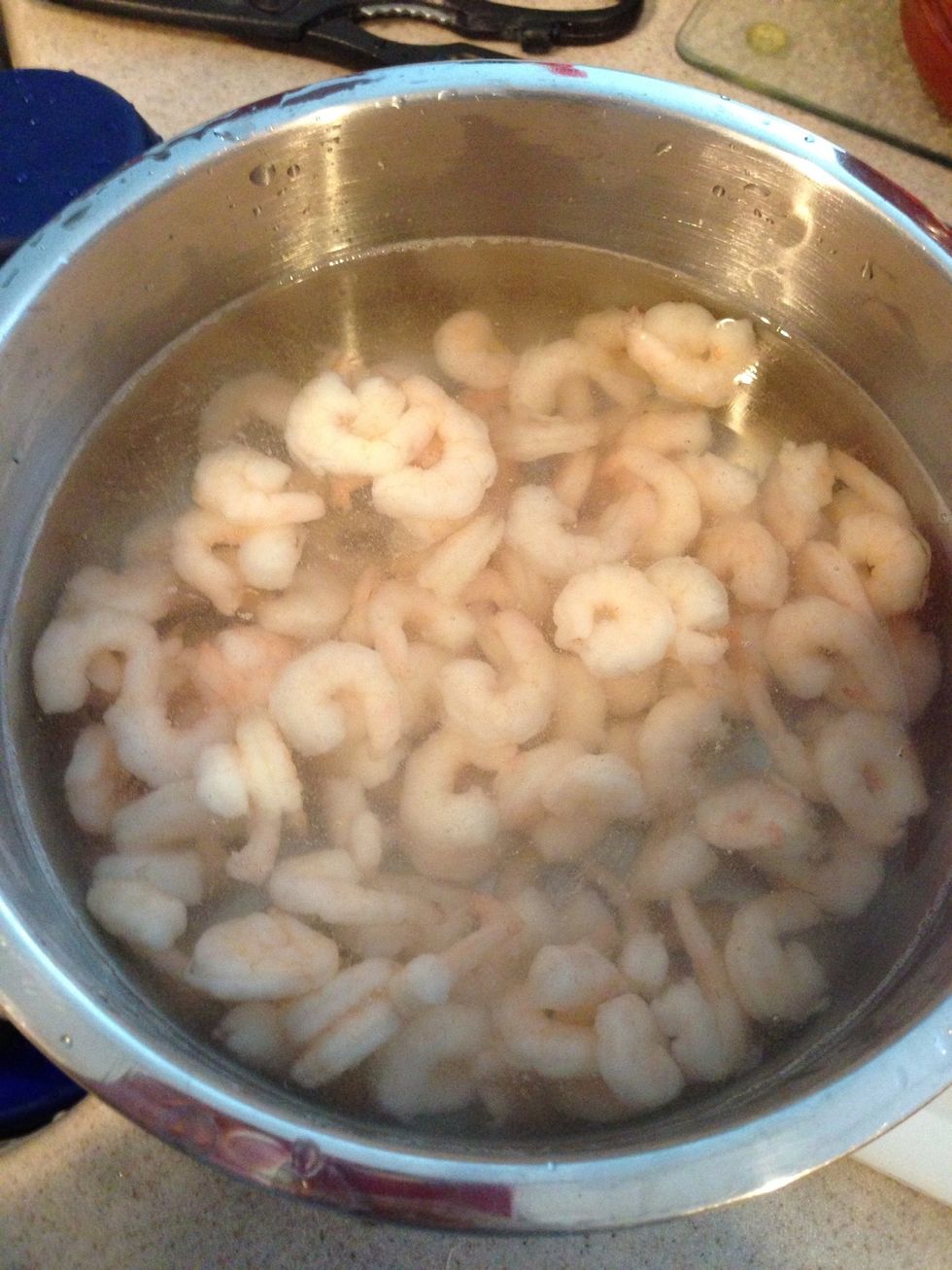 Frozen cooked shrimp can be thawed out in cold water for about a minute or so. (You can cook your own shrimp, keeping the original shrimp juice makes a cocktail taste better)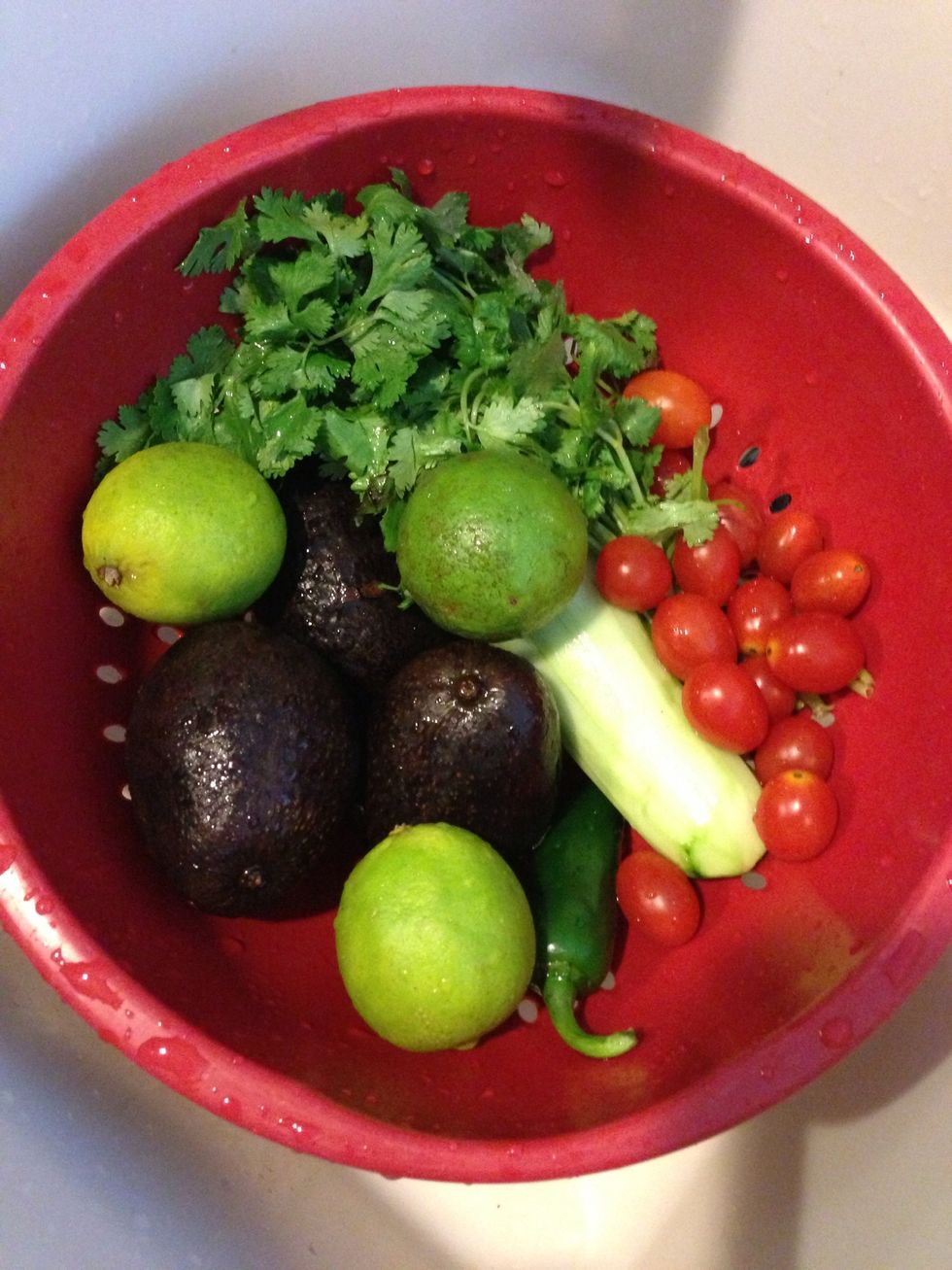 Clean your veggies well...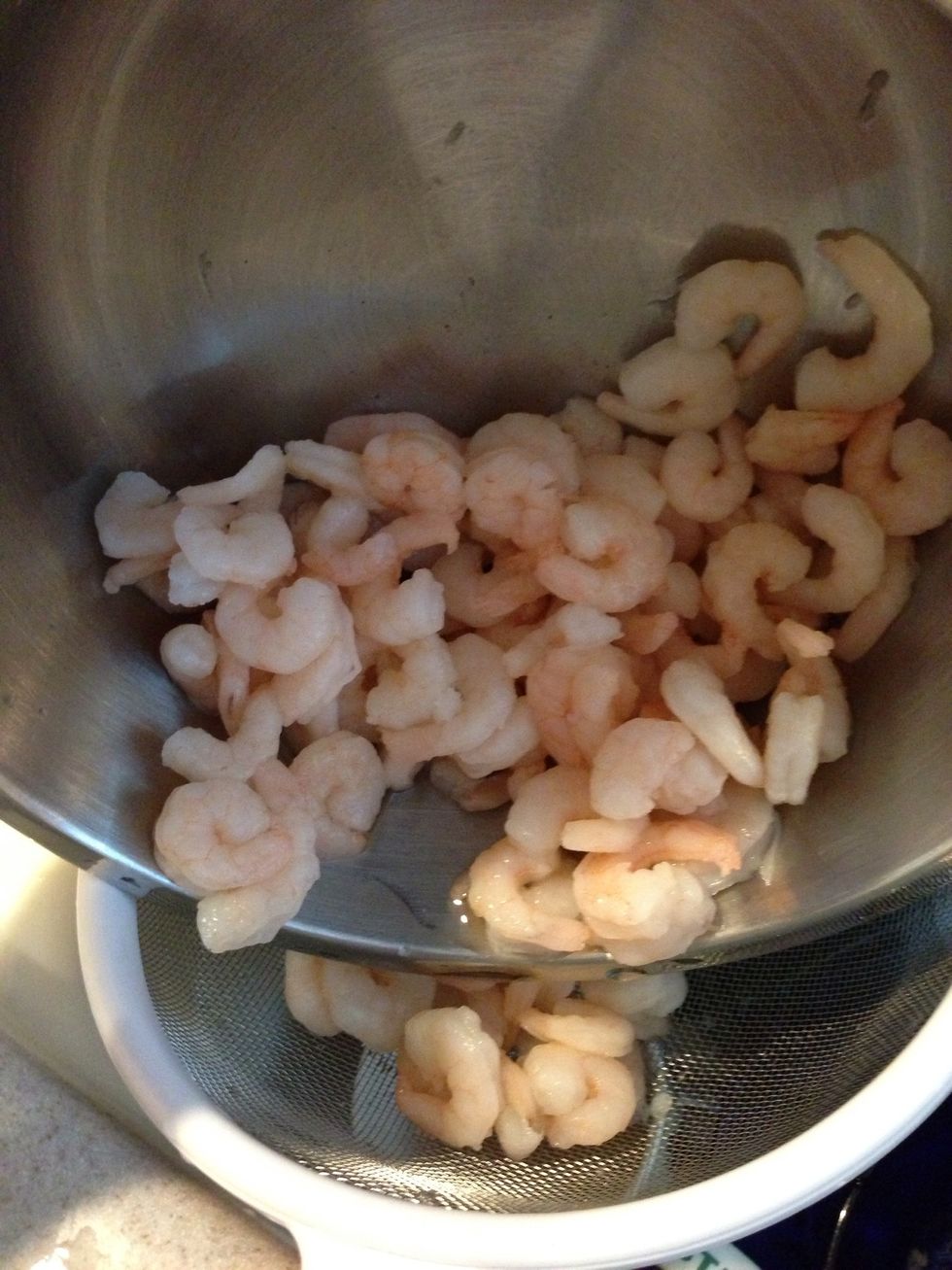 Drain water from shrimp...
Chop up your garlic and onions...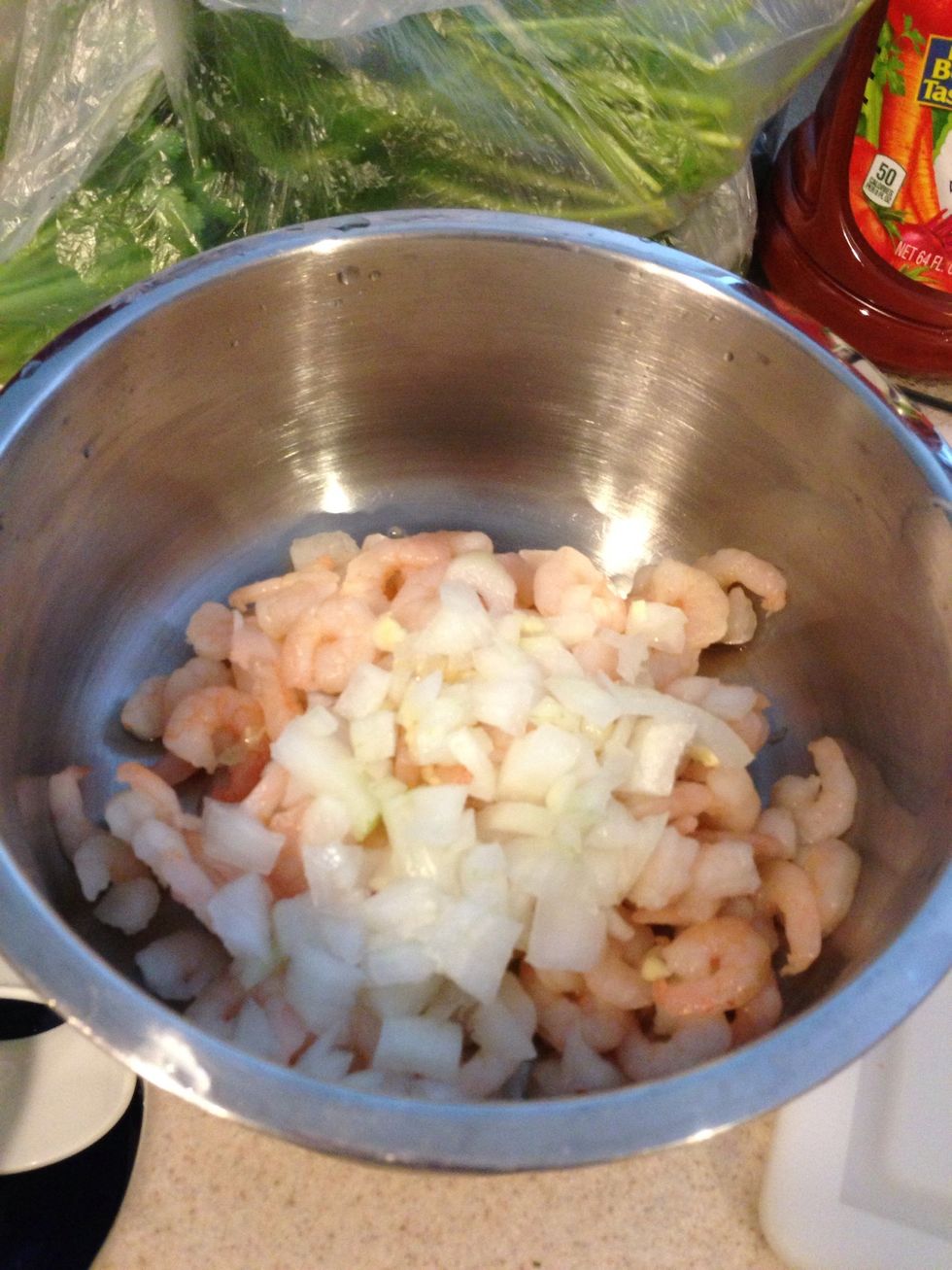 Add to pot of shrimp...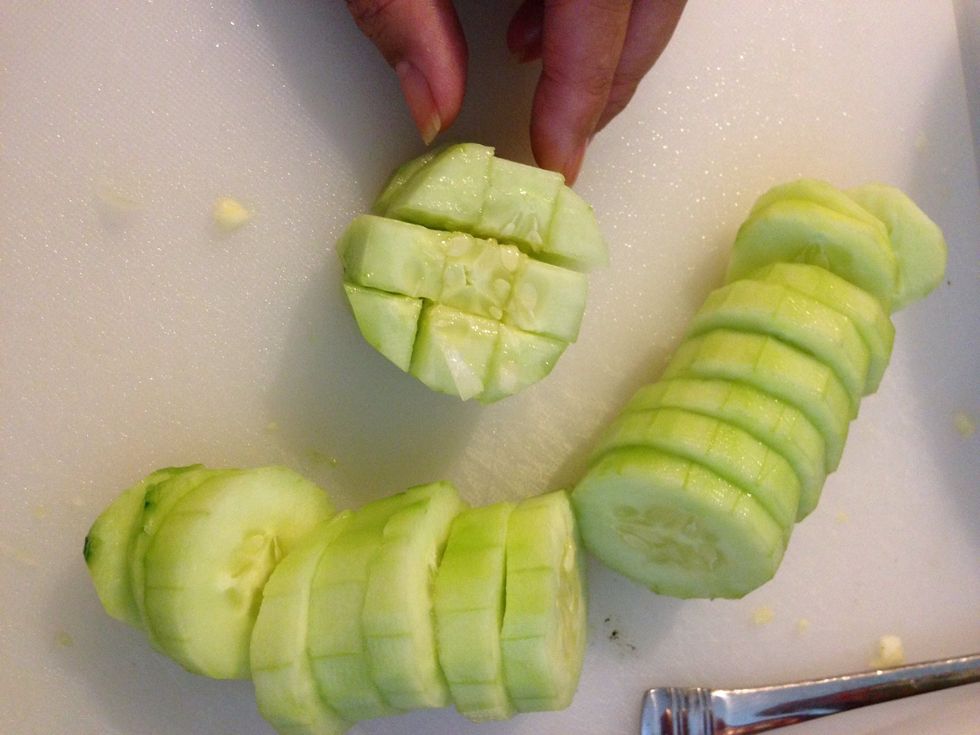 Peel cucumber skin off and dice up into bite size pieces...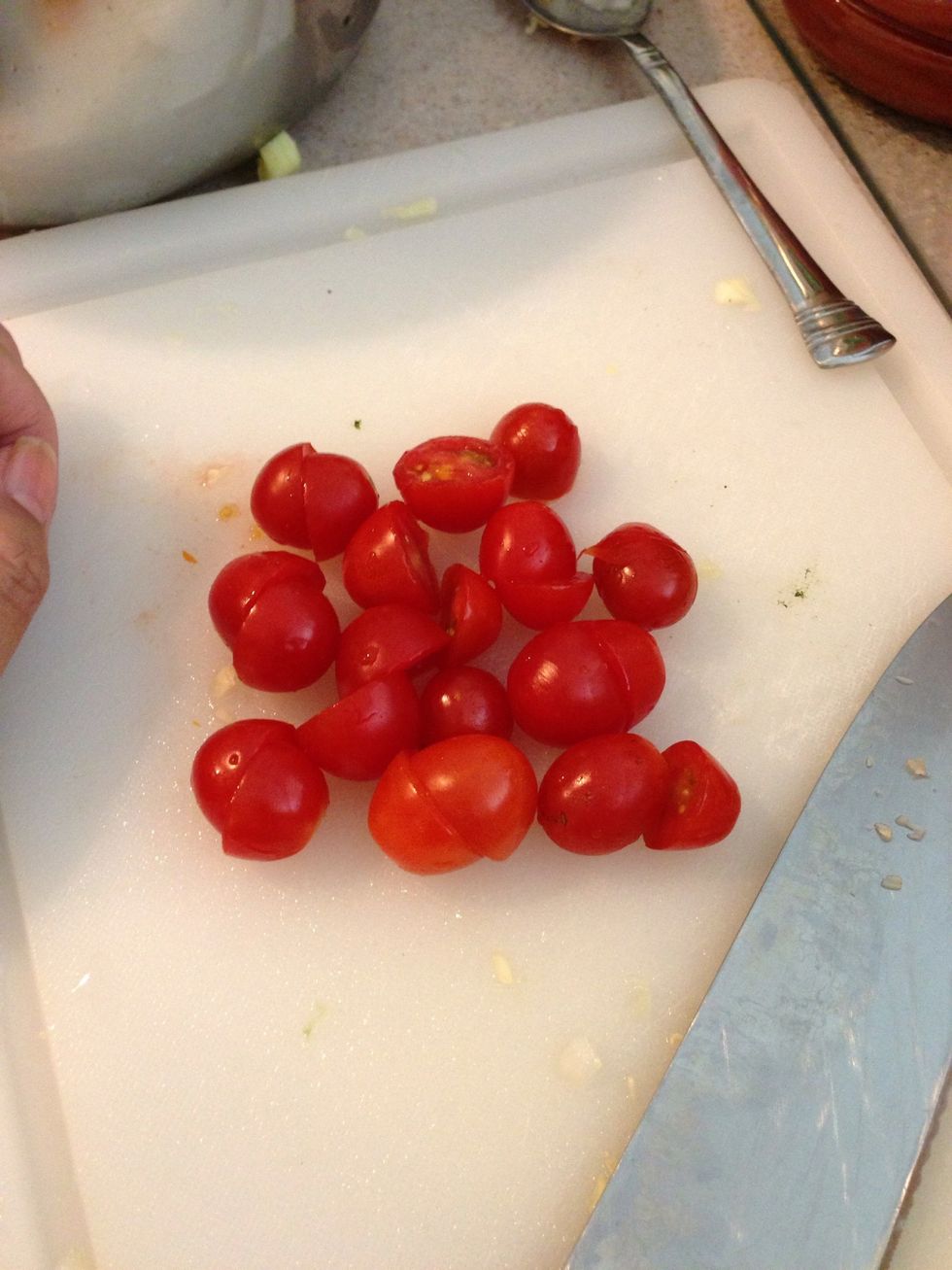 Cut your sweet plum tomatoes in 1/2...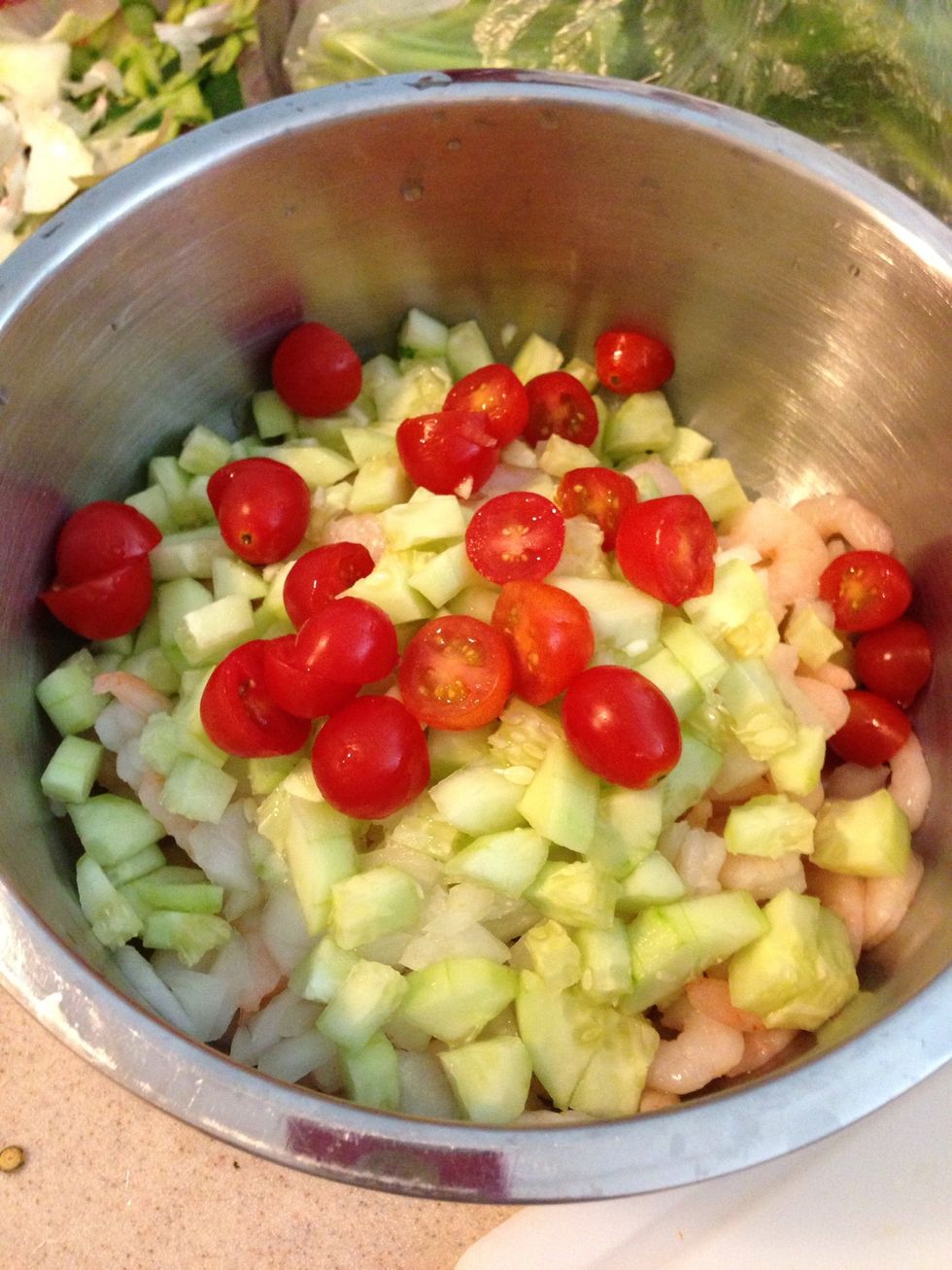 Add to pot...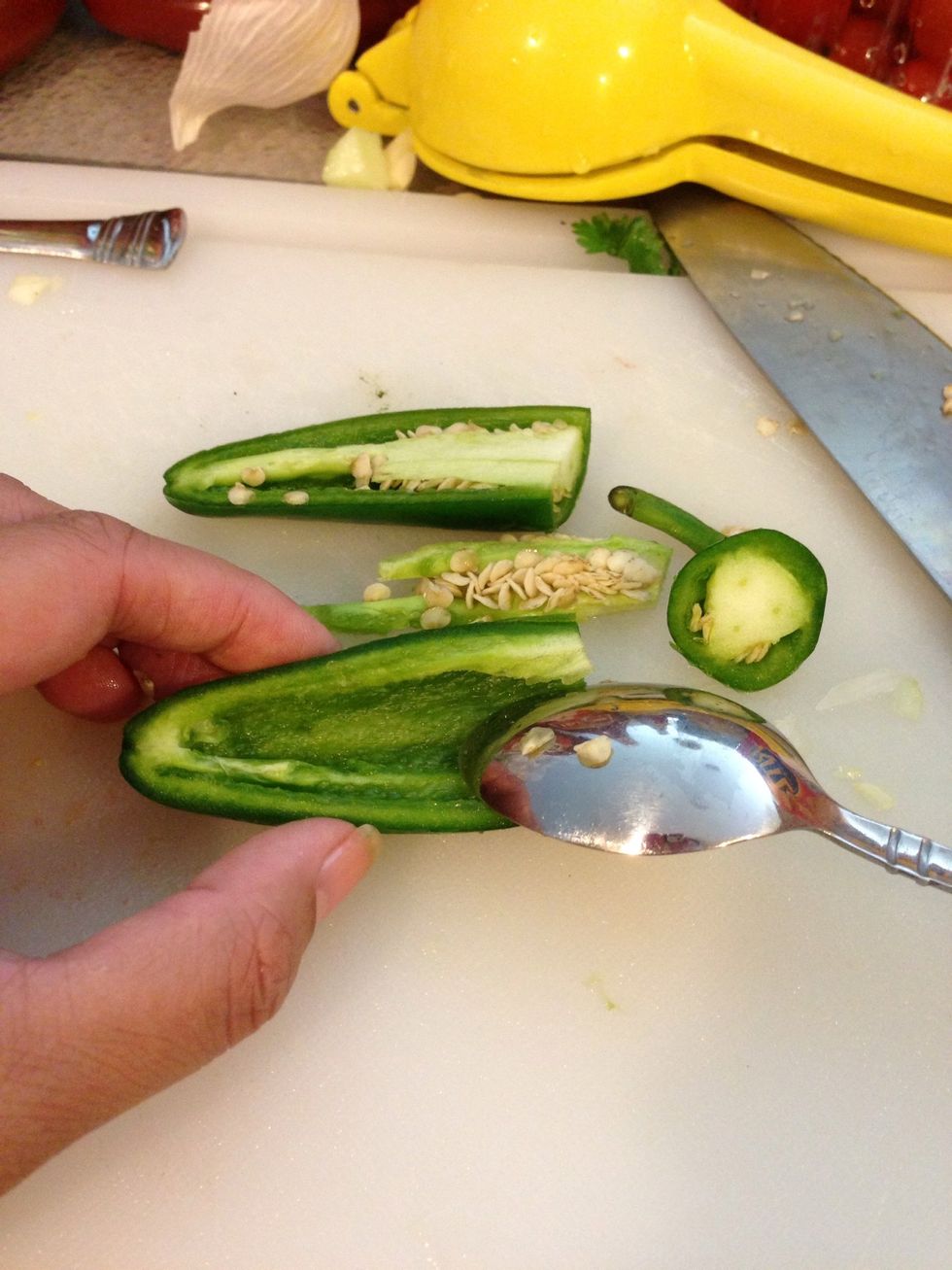 Cut your jalapeño pepper in half. Carefully remove the seeds and stem inside. Wash your hands immediately and avoid touching your eyes or they will burn baby!!! 🔥😵😲
Add a teaspoon of jalapeño or more if you like it extra spicey...🔥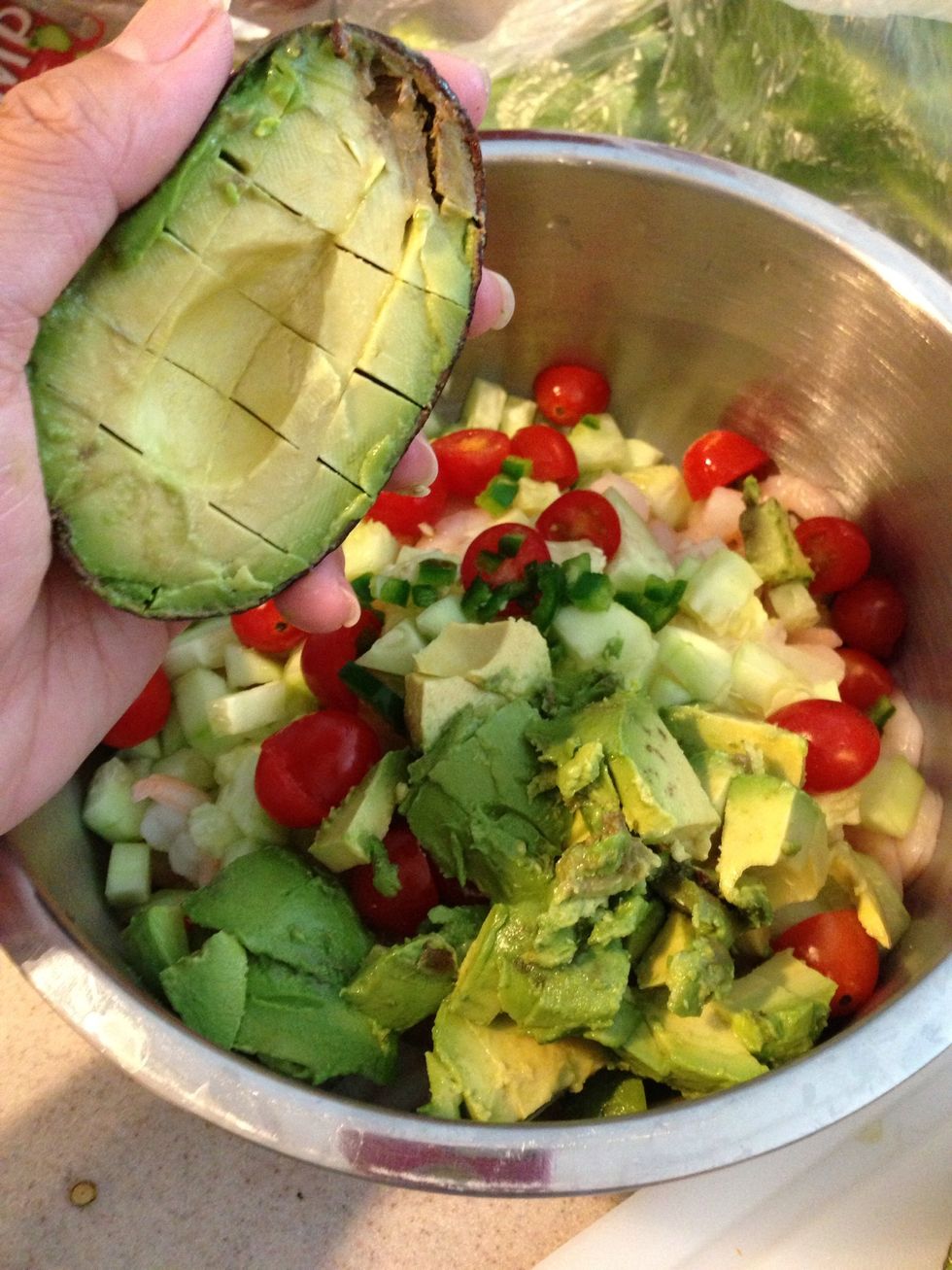 Cut up avocado in cubes and add to pot...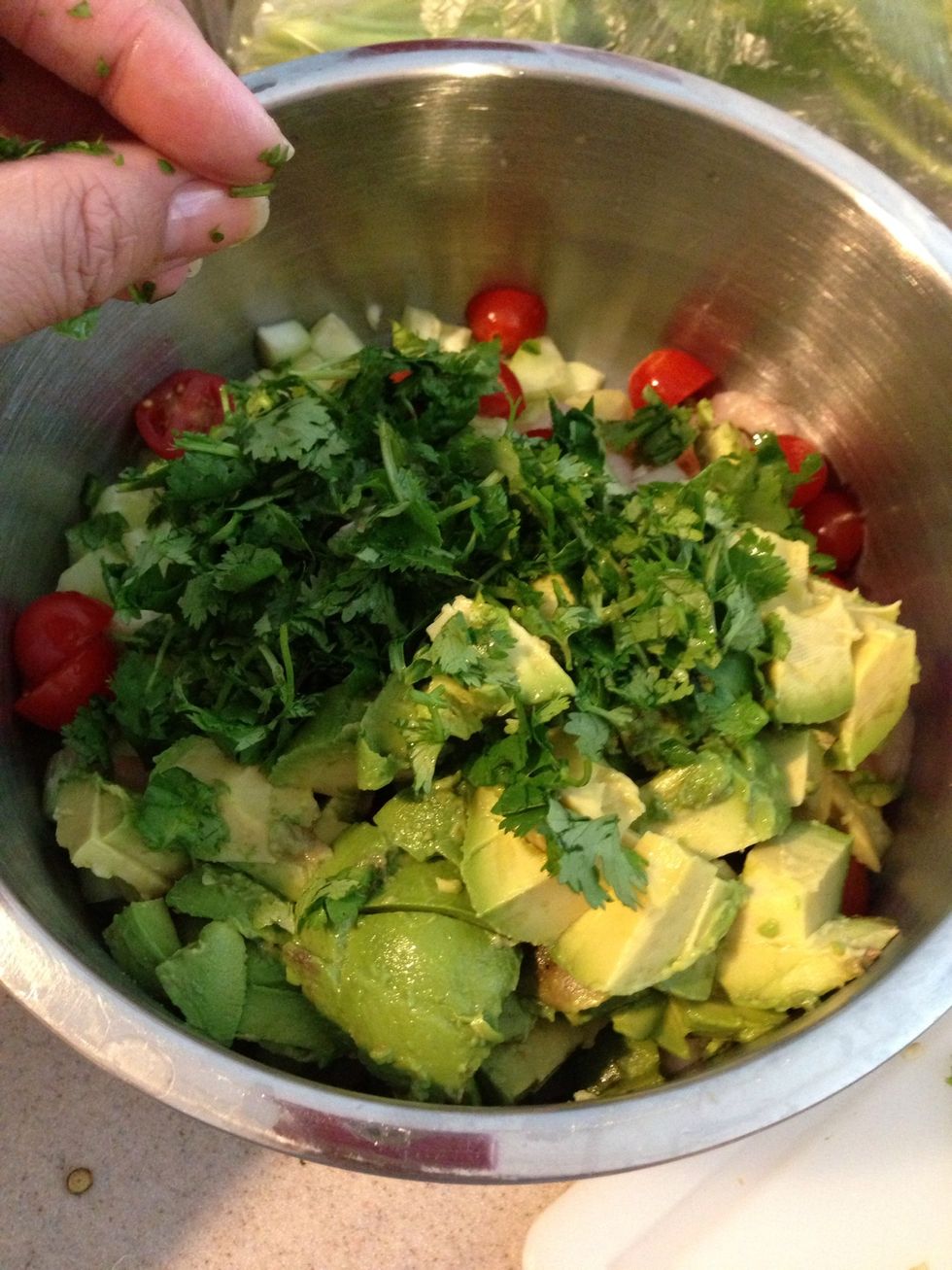 Cut up the cilantro...
Squeeze limes to add the tangy citrus juice...
Add 3/4 to 1 teaspoon of Sea Salt...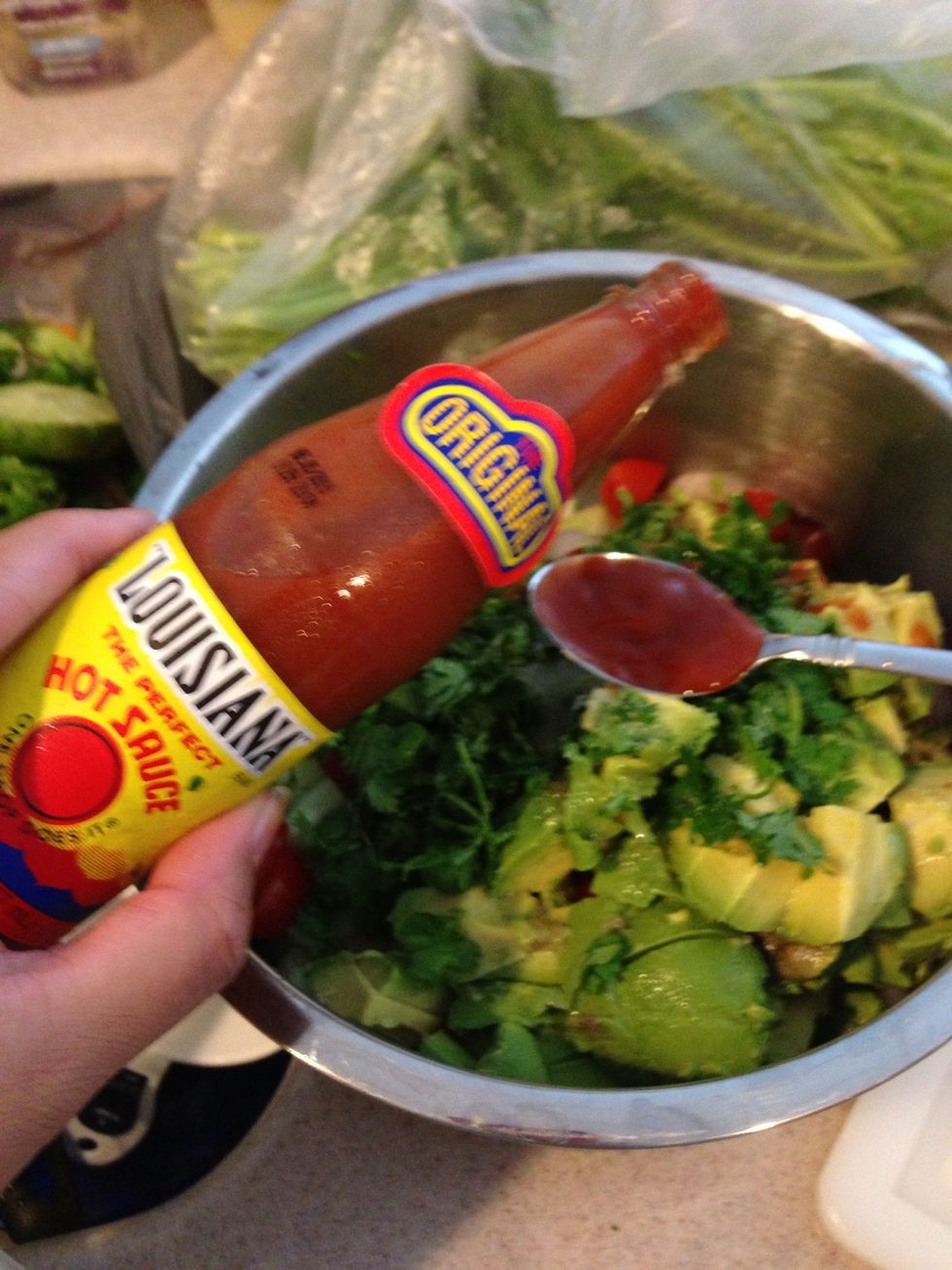 Add 1 teaspoon of Louisiana hot sauce...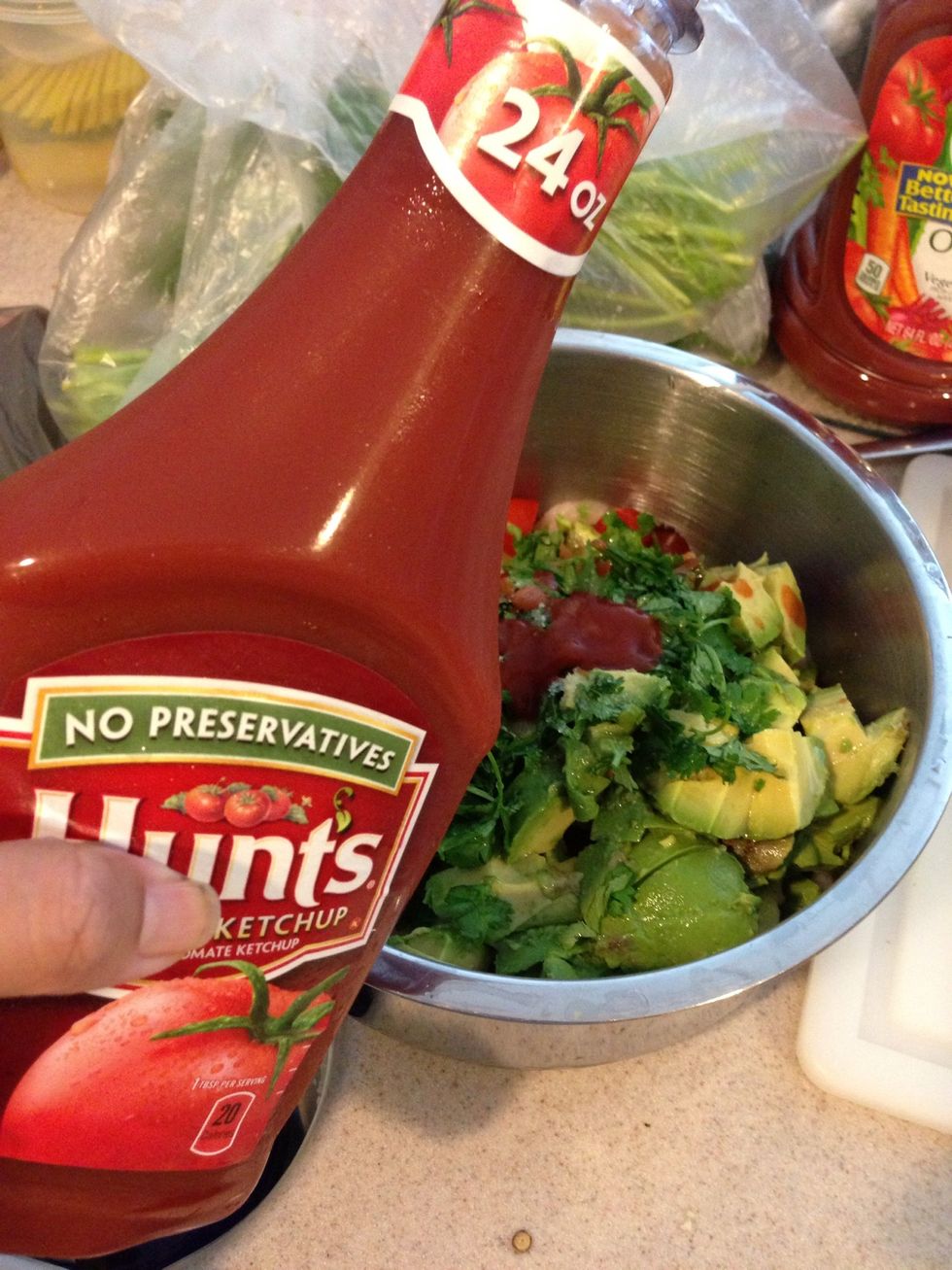 Add ketchup...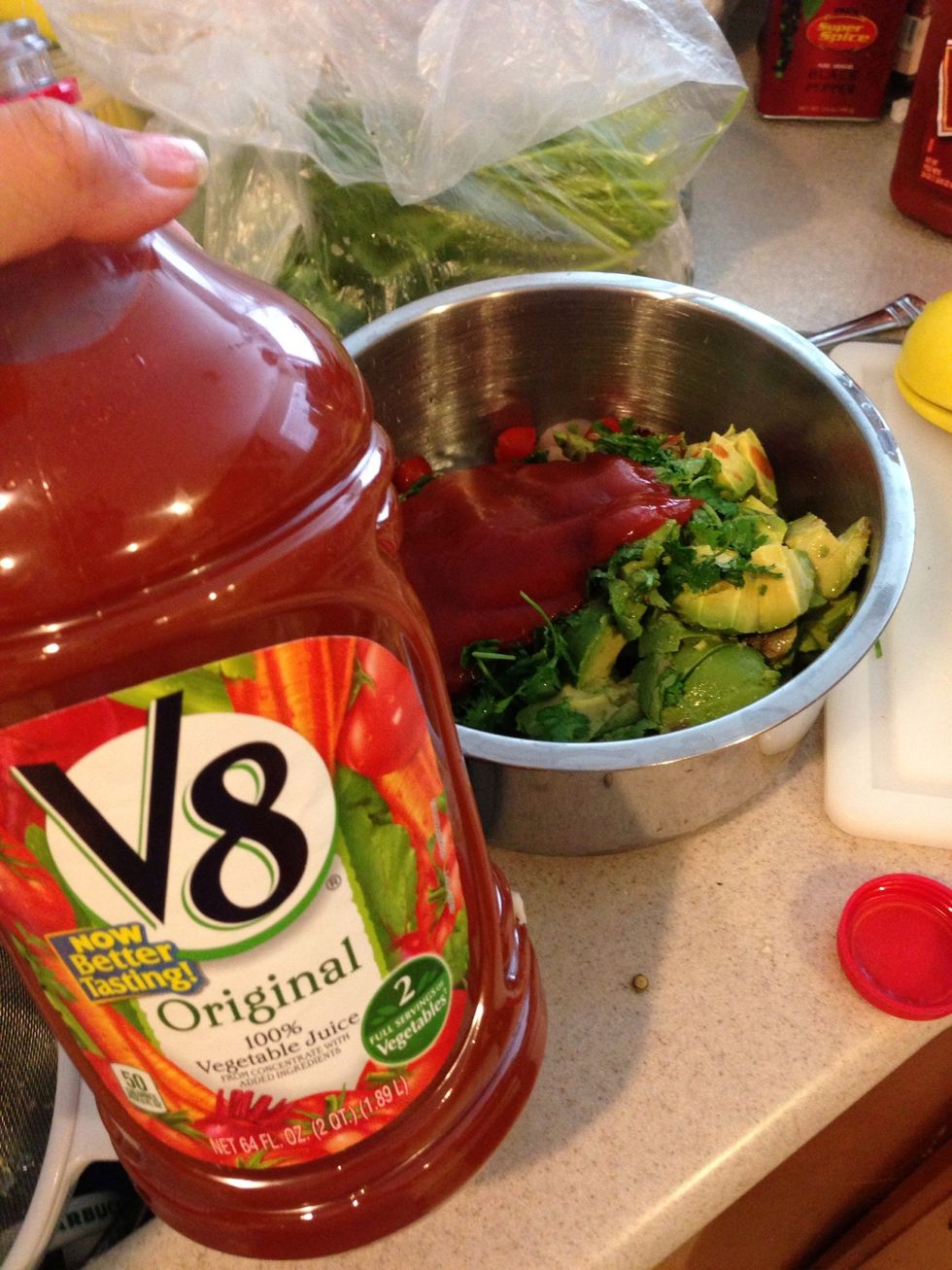 Add V8...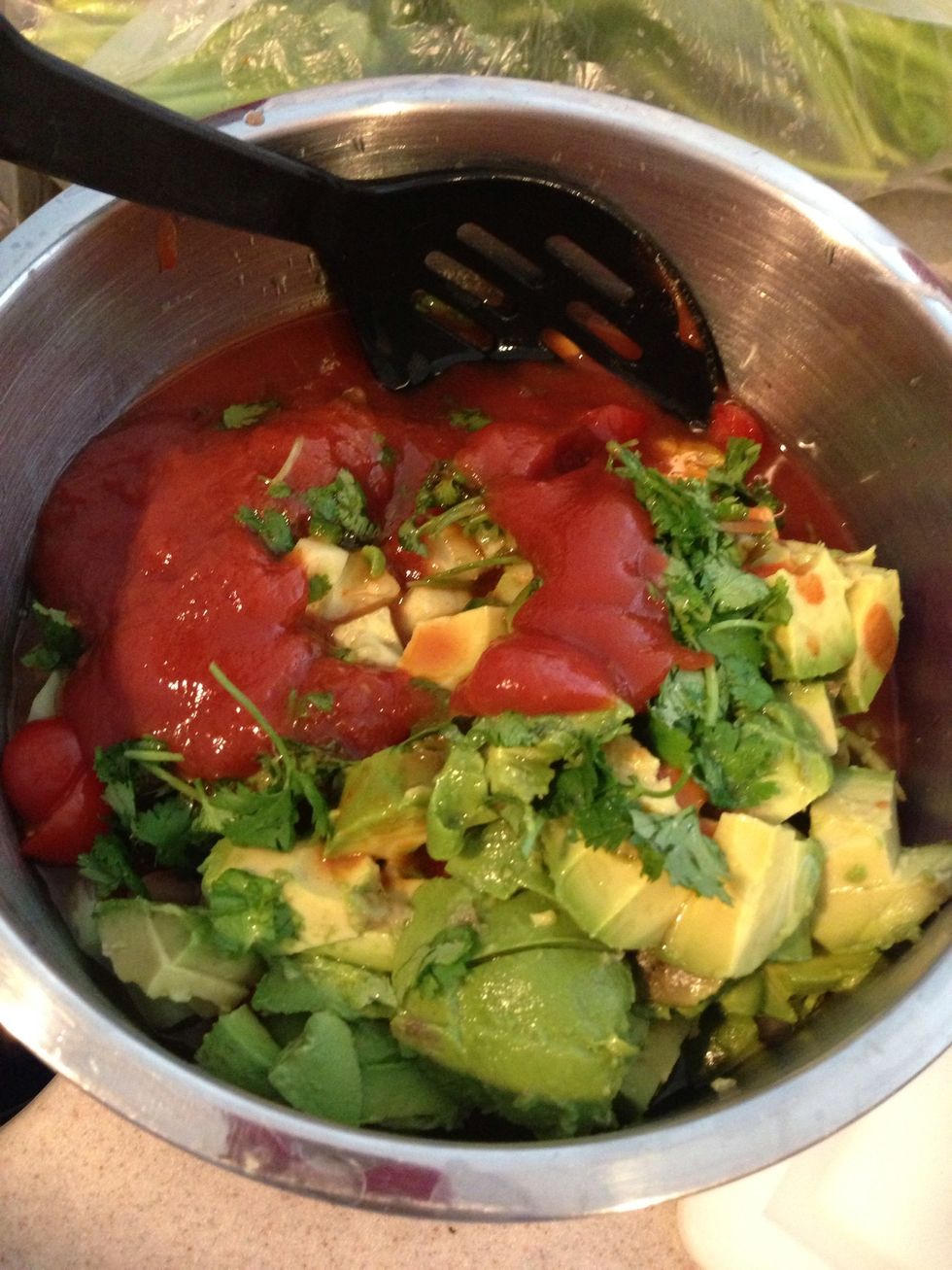 Mix ingredients well. Taste test time! Need more lime, salt, peppers? Now is the time to tweak ingredients to your personal preference. 😃
Well done! Serve with corn chips, crackers or spoon over a tostada. Yummy! Enjoy!!! 😘
3.0c Cooked Shrimp (small or medium size)
1.0c Ketchup
3.0c V8 (original or low sodium)
1.0Tbsp Tabasco Sauce
2.0 Garlic
1/4c Onion
1.0 Cucumber
20.0 Sweet Plum Tomato
3.0 Avocados
3.0 Limes
1.0bnch Cilantro
3/4tsp Sea Salt