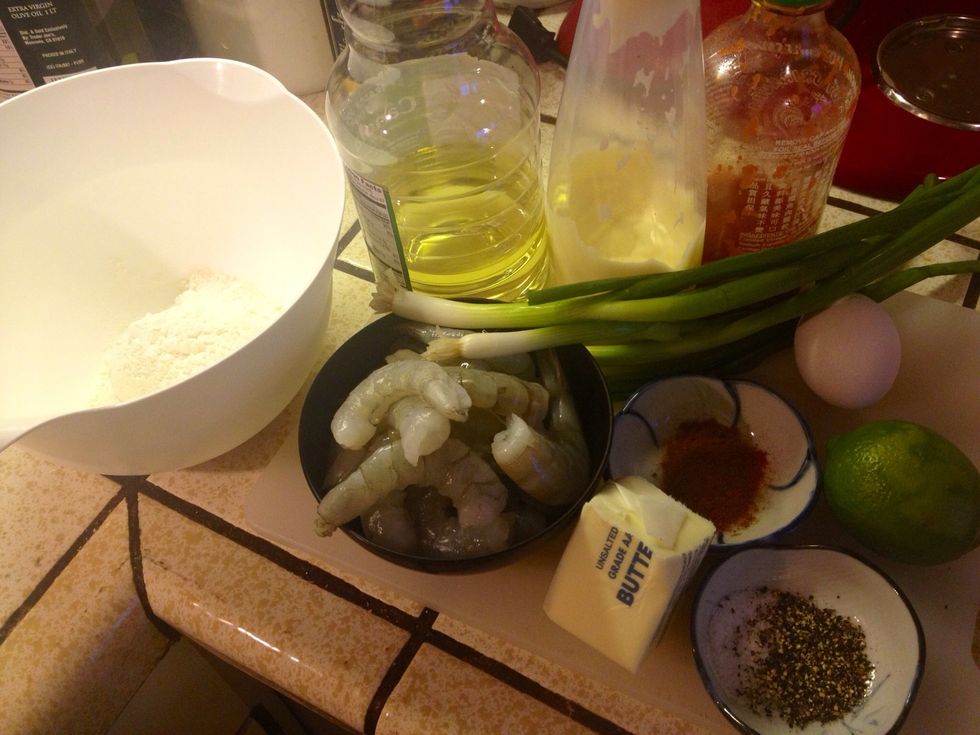 Here we go!!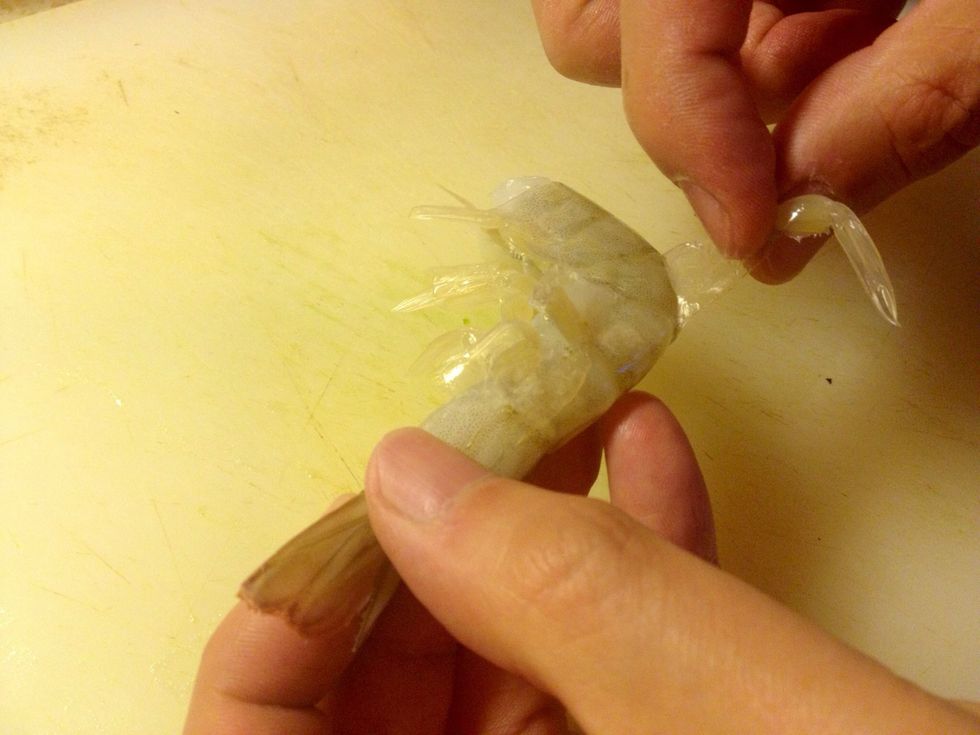 Clean and de-shell shrimp if it hasn't already been done for you when you bought it.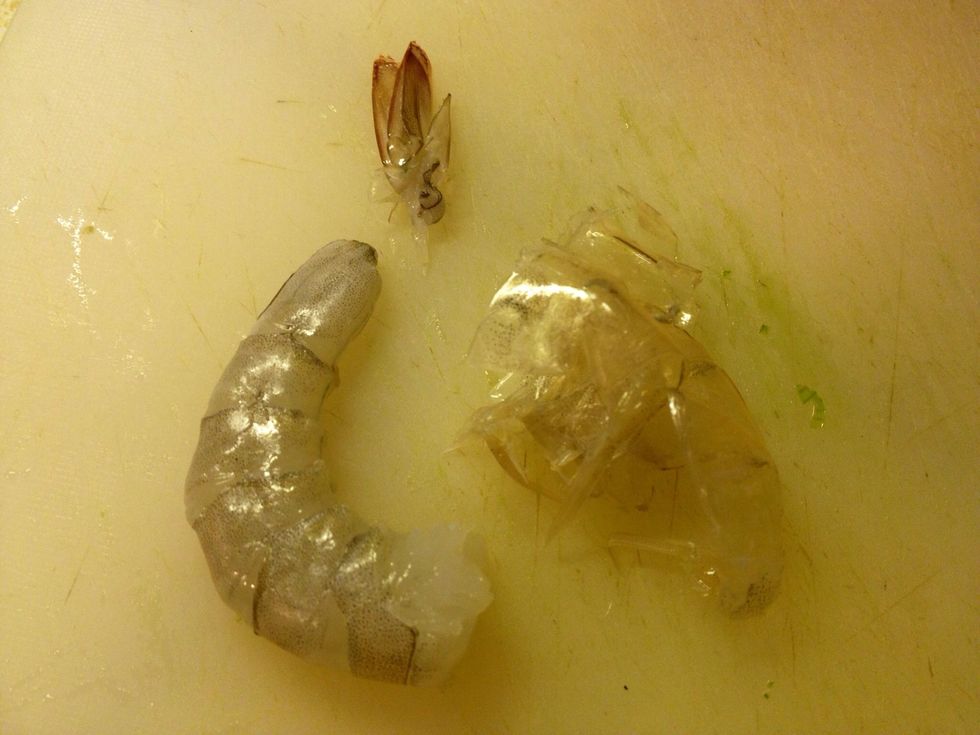 Separate the tail too.
Rough chop all of the shrimp meat.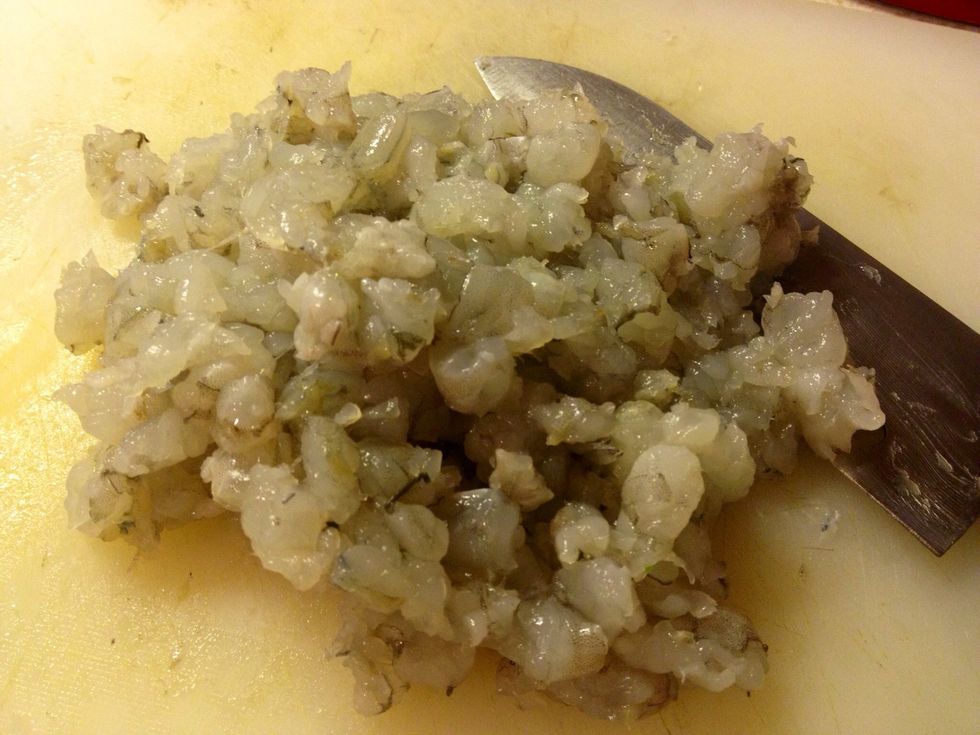 Mince well!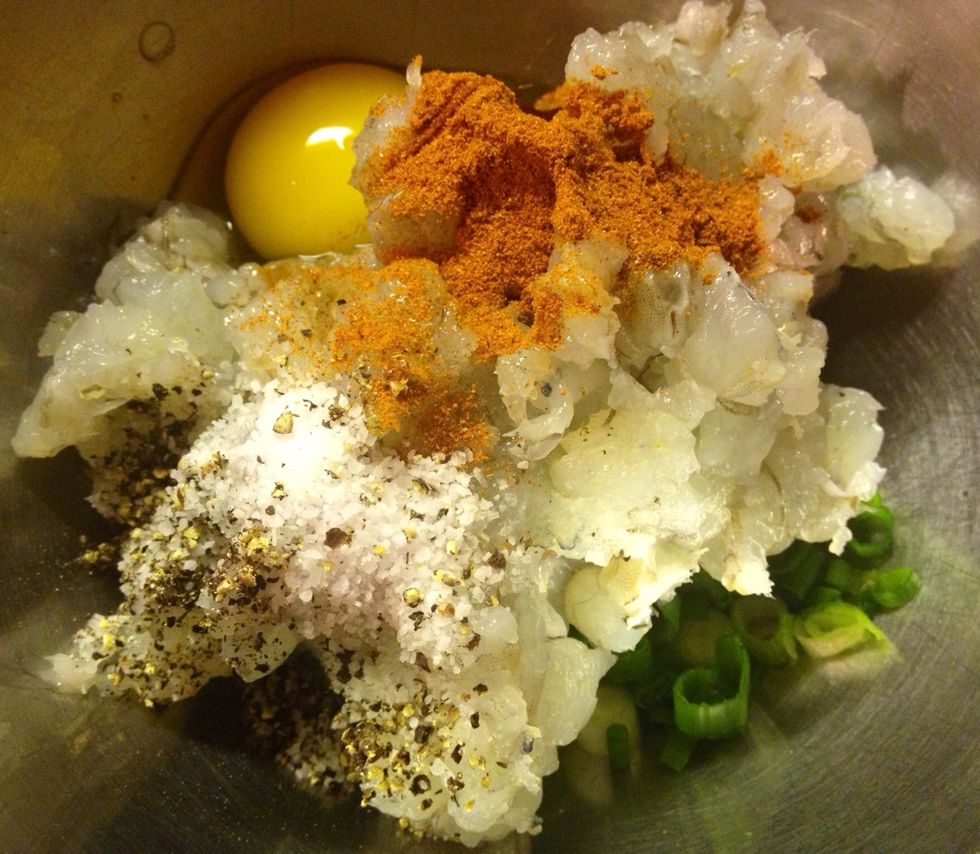 Mix the minced shrimp meat, chopped scallions, egg, cayenne pepper, salt, and black pepper in a bowl.
Zap your butter in the microwave for about 30 secs so that its all melted.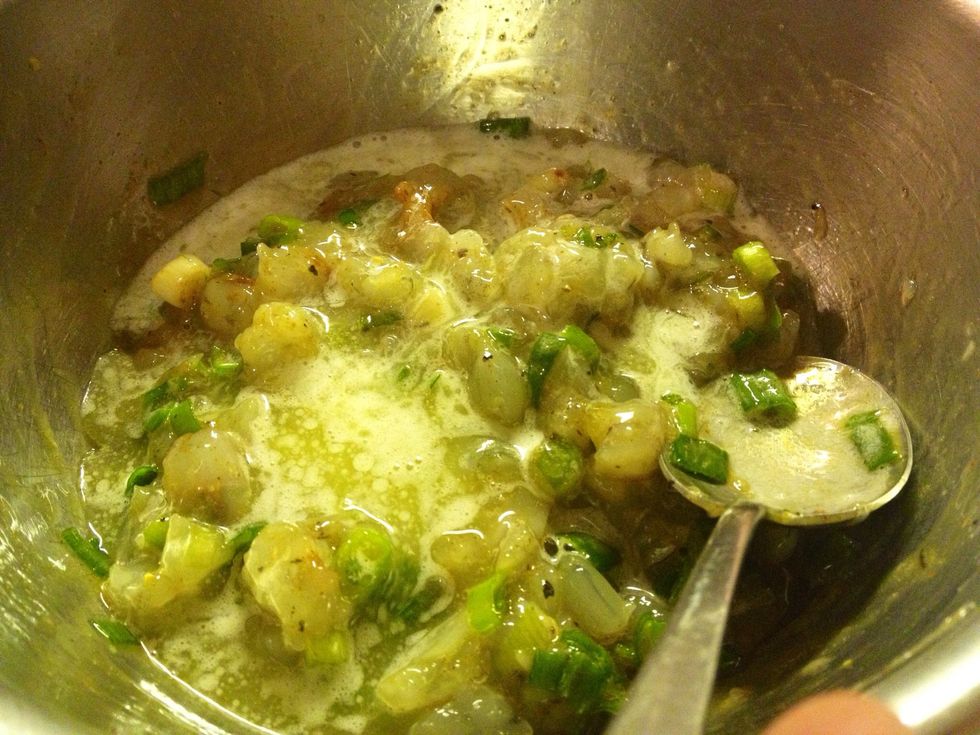 Combine the melted butter with our shrimp mixture.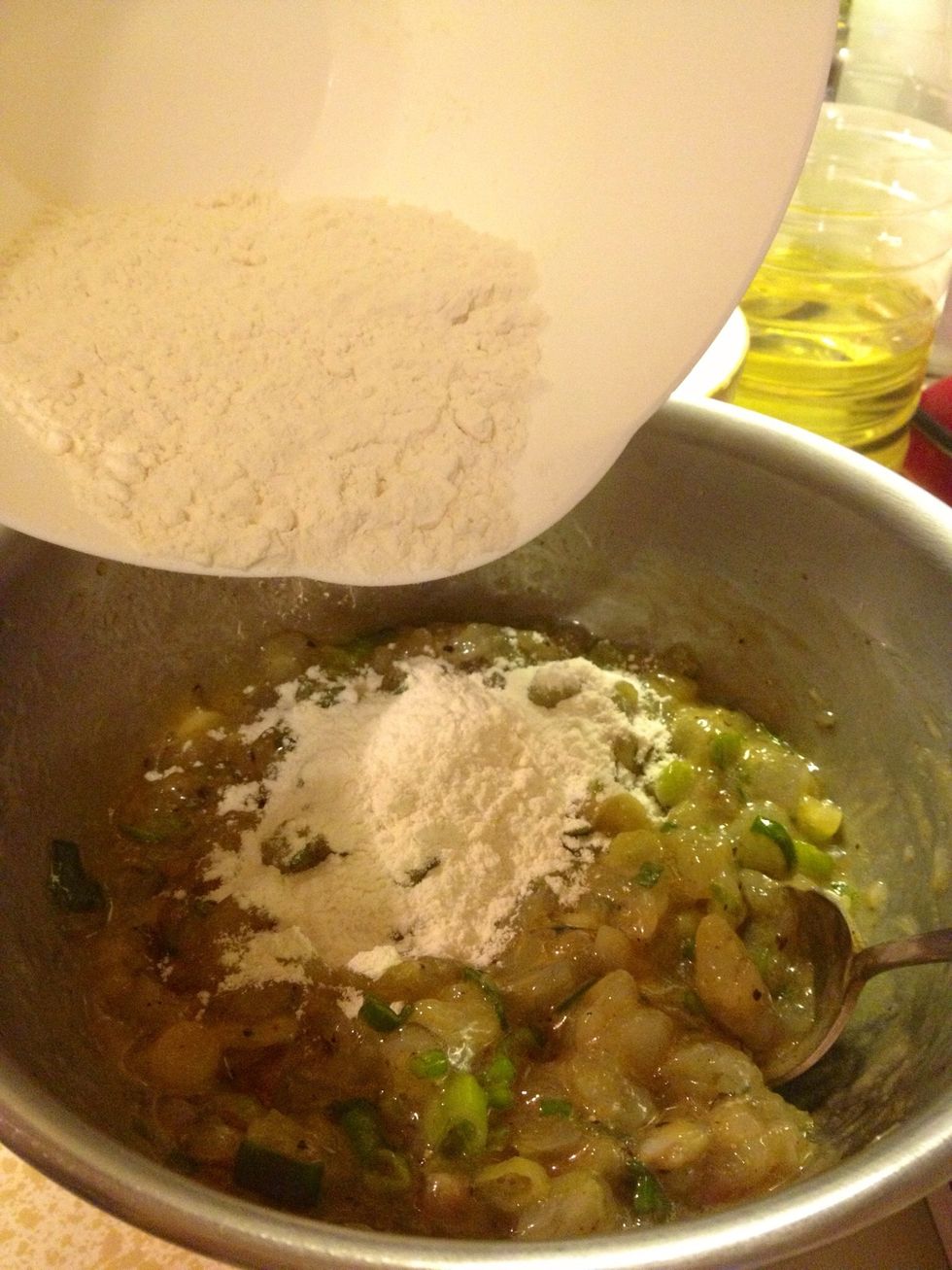 Add the flour to the party and...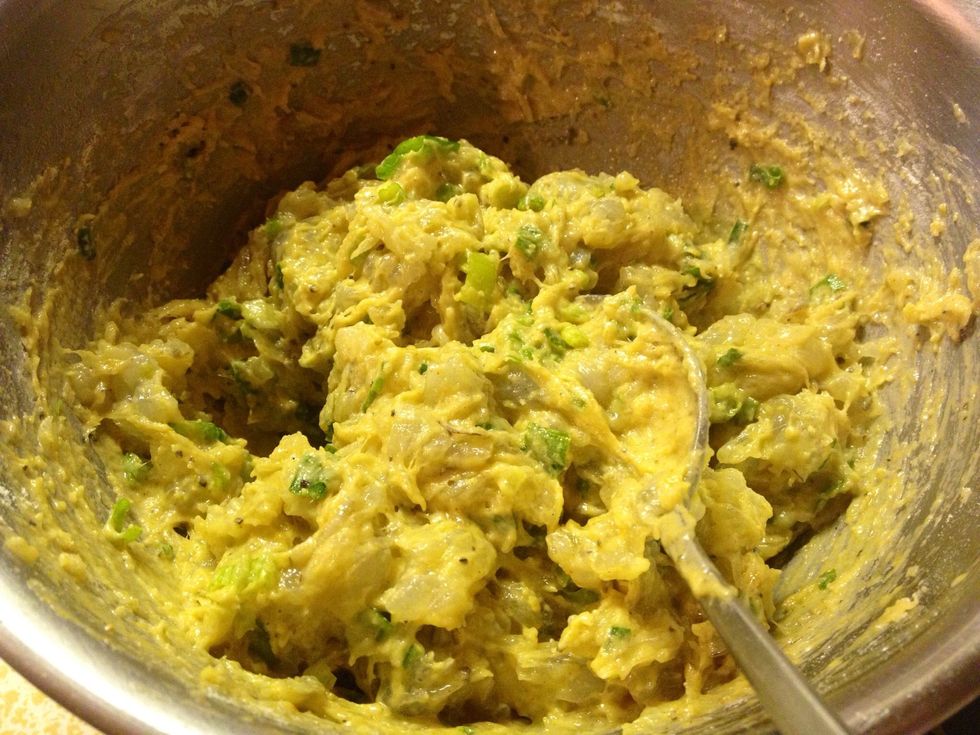 Mix well!!
Heat the oil in a pot that is deep enough to deep fry in. Set it to about medium-high heat so that the oil won't burn!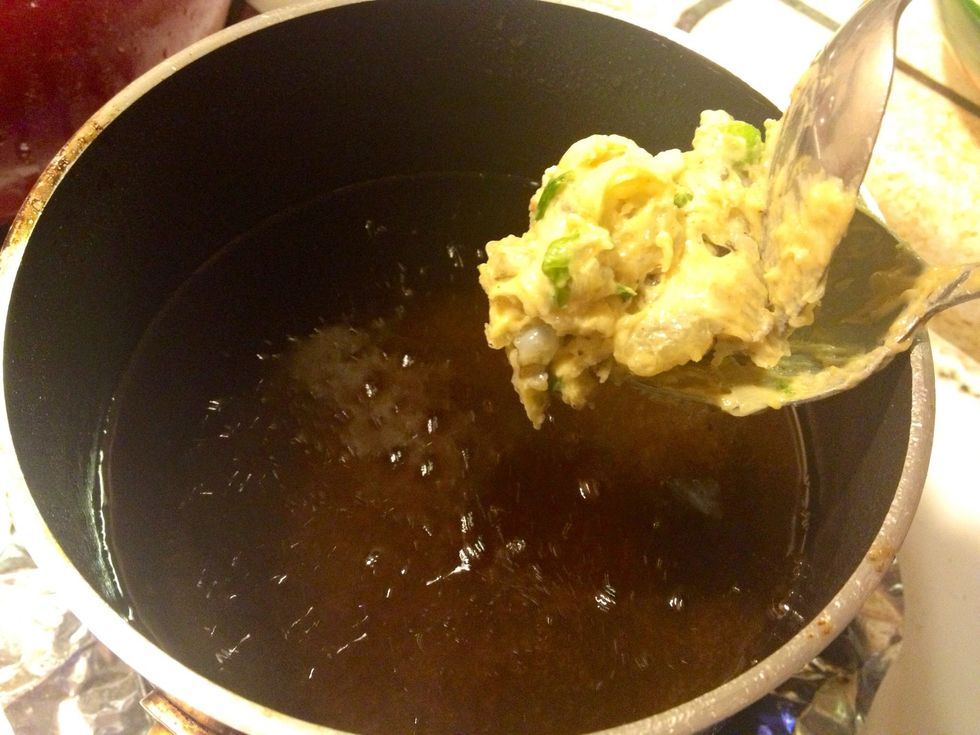 When the oil is hot enough, take a spoon and drop a dollop of our shrimp batter into the oil. You can do 3-5 pieces at a time and they should be done frying in about 5 minutes or until they're golden!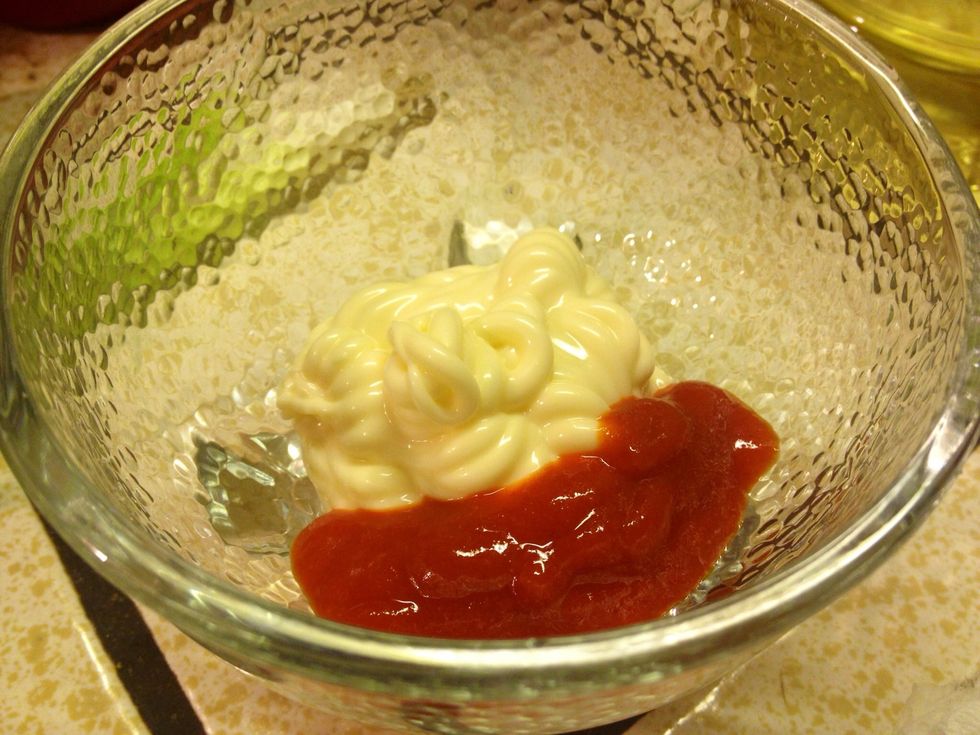 Meanwhile, lets prepare the sauce! Combine the mayo and sriracha in a small bowl.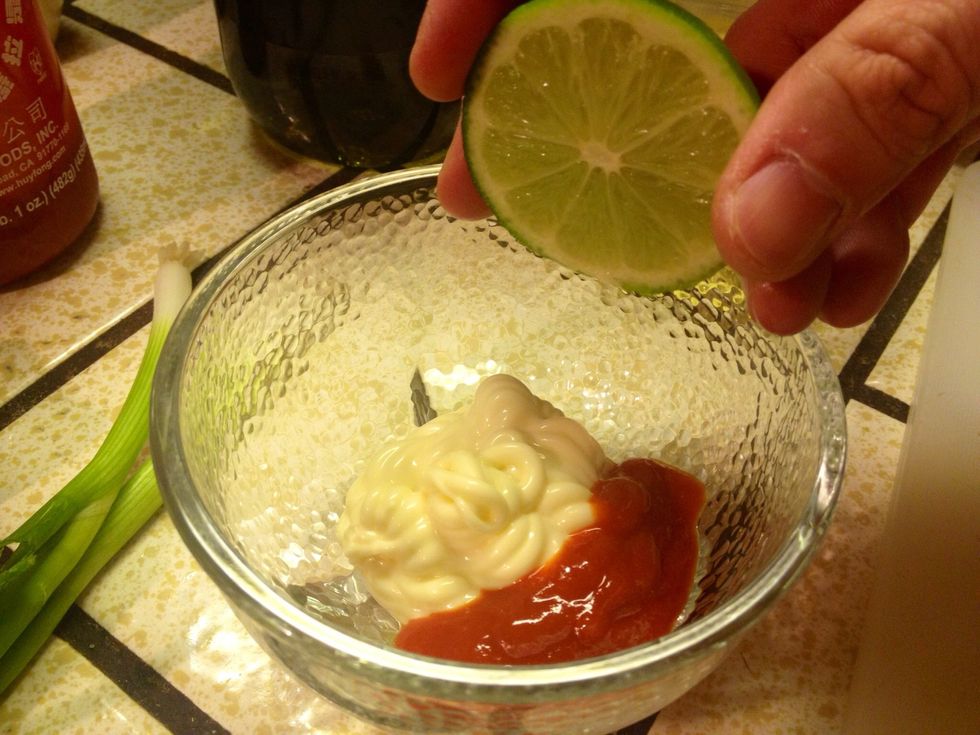 Squeeze in some fresh lime juice and mix. If its too spicy, add a little more mayo. That's it!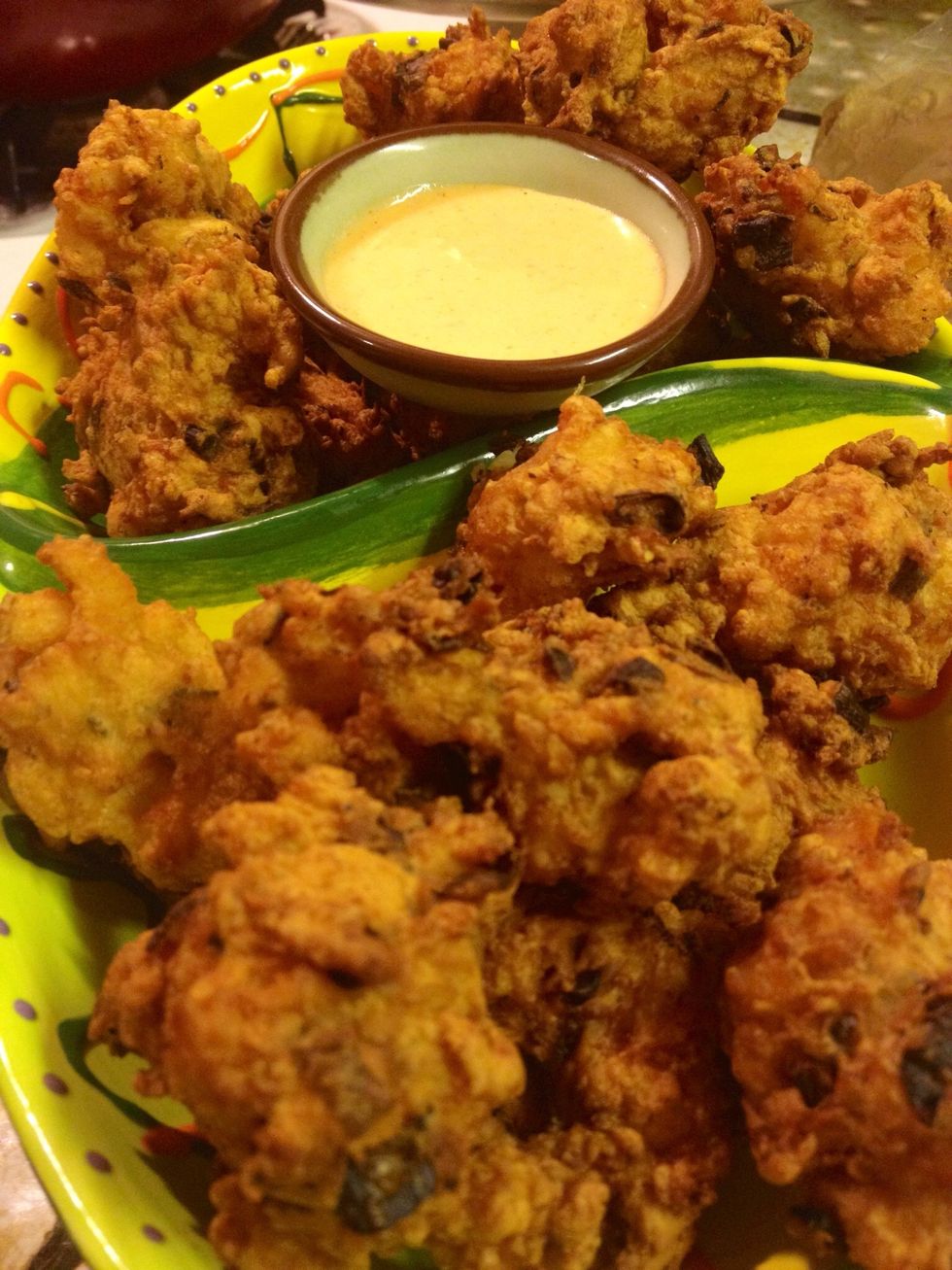 Arrange on a plate and serve.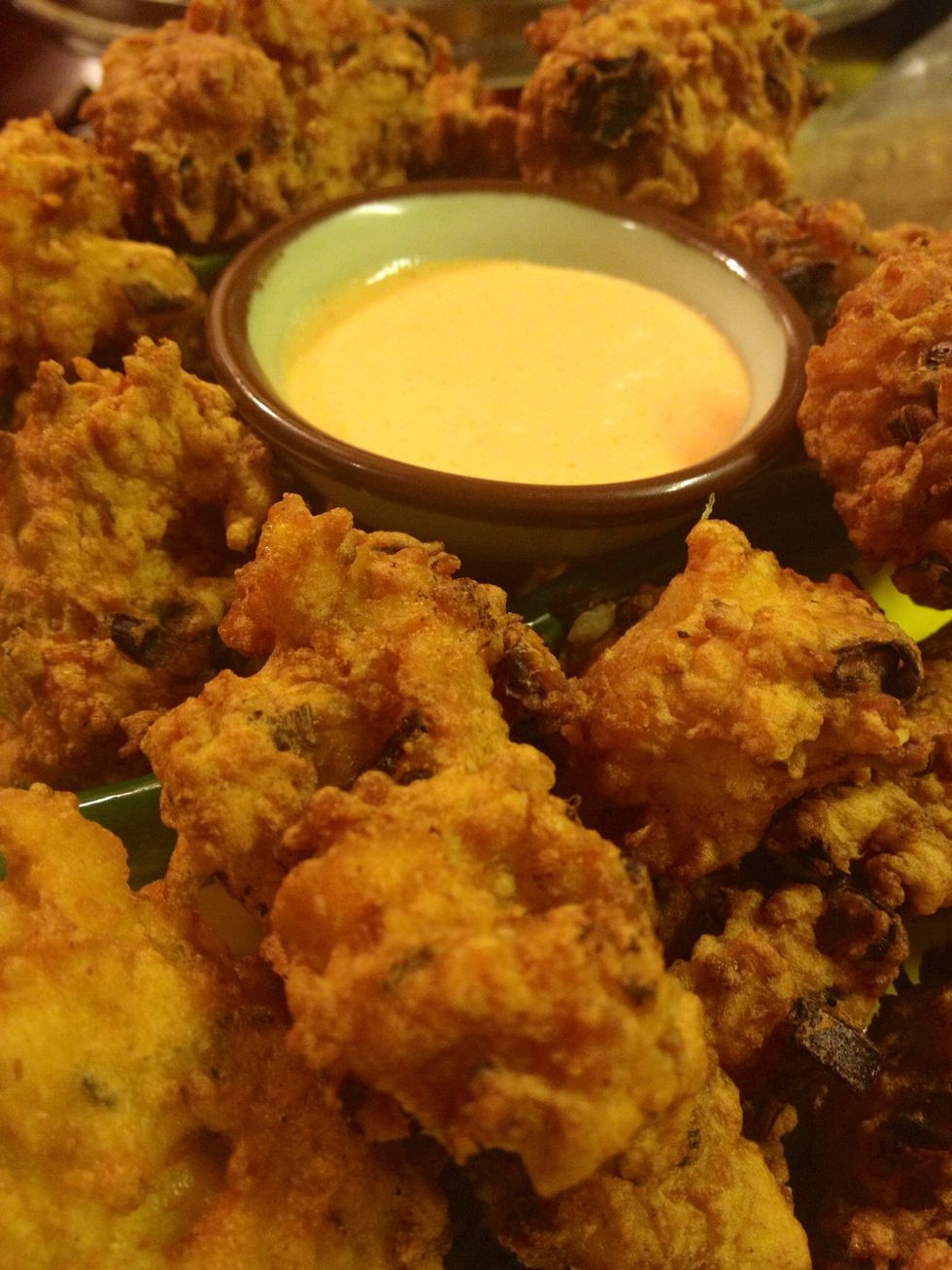 Enjoy!!! Get'em while they're hot!
1.0lb Shrimp
1.0c All-Purpose Flour
4.0 Chopped scallions (white and green parts)
1.0Tbsp Cayenne pepper
1.0 Egg
1.0tsp Salt
1.0tsp Fresh black pepper
2.0Tbsp Melted unsalted butter
2.0tsp Sriracha (or other hot sauce)
2.0Tbsp Mayonnaise
1.0tsp Lime juice
Canola oil for deep frying