How to make shredded chicken for all kinds of dishes
While the Broncos where getting shredded in the Superbowl, we decided to do some shredding of our own so we could make some tacos for the second half off the game. This is easy and full of goodness!
353
This recipe is easy, full of flavor, and can be made using ANY of our seasoning blends. Whether you want the flavors of Mexico, Italy, Greece, India, East Africa or America, all you need...
...to change is the seasoning you choose. You can enjoy this chicken in wraps, on sandwiches, with pasta, over rice or quinoa, or anyway your tastebuds desire! Please go to our website for more info!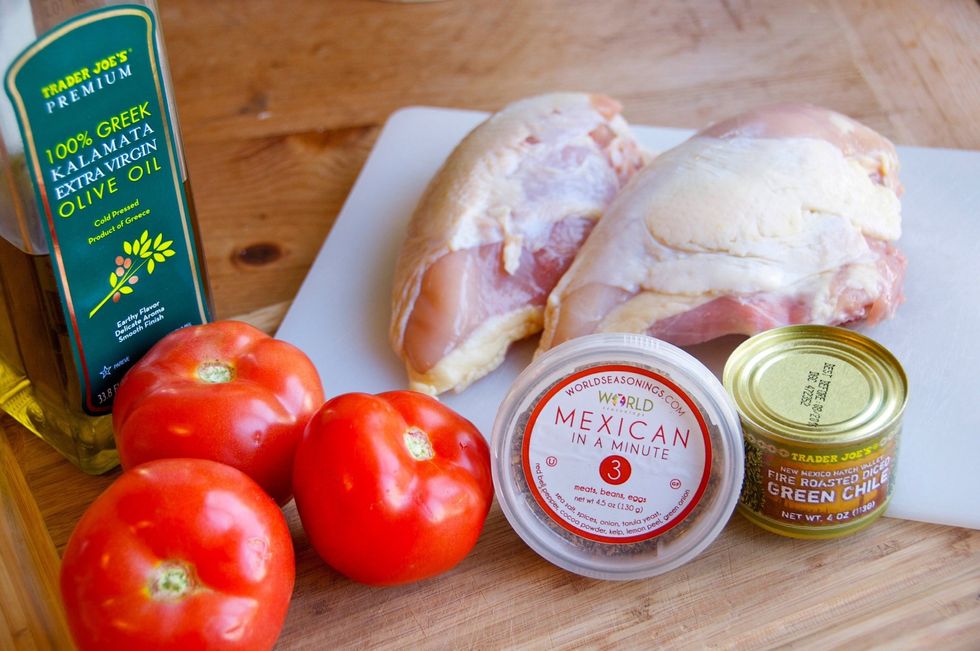 Pretty much all you need. This recipe can be made using any of our seasoning blends. We used Italiano Pronto when we made this for the game, but I was craving some Mexican food today!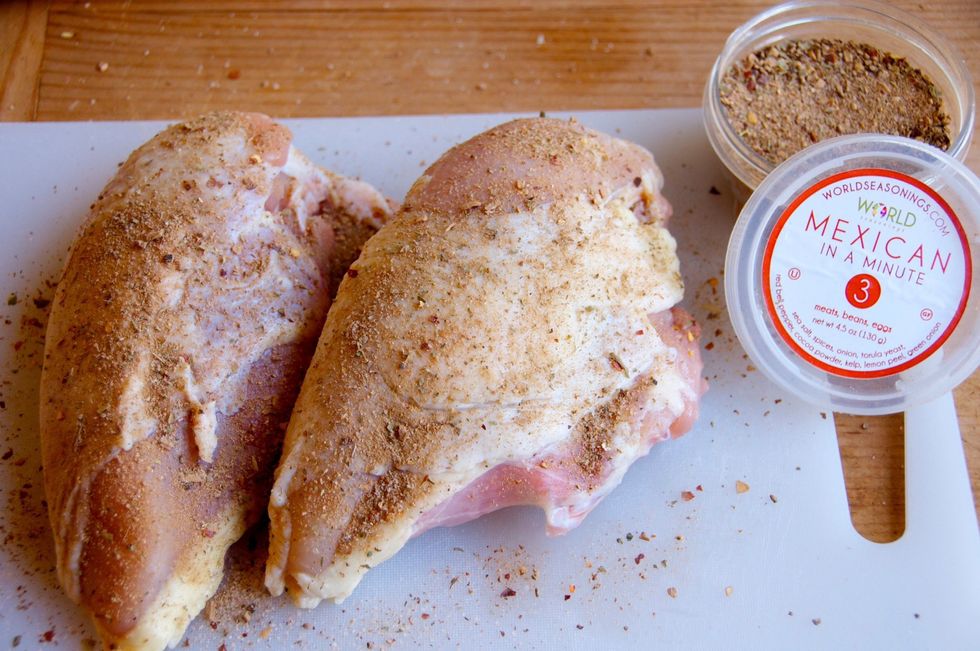 I used about 1 teaspoon of seasoning per breast. Make sure to season both sides then let it rest for 10 minutes. You can get the spice at worldseasonings.com. Use the code "snapguide" to save 20%.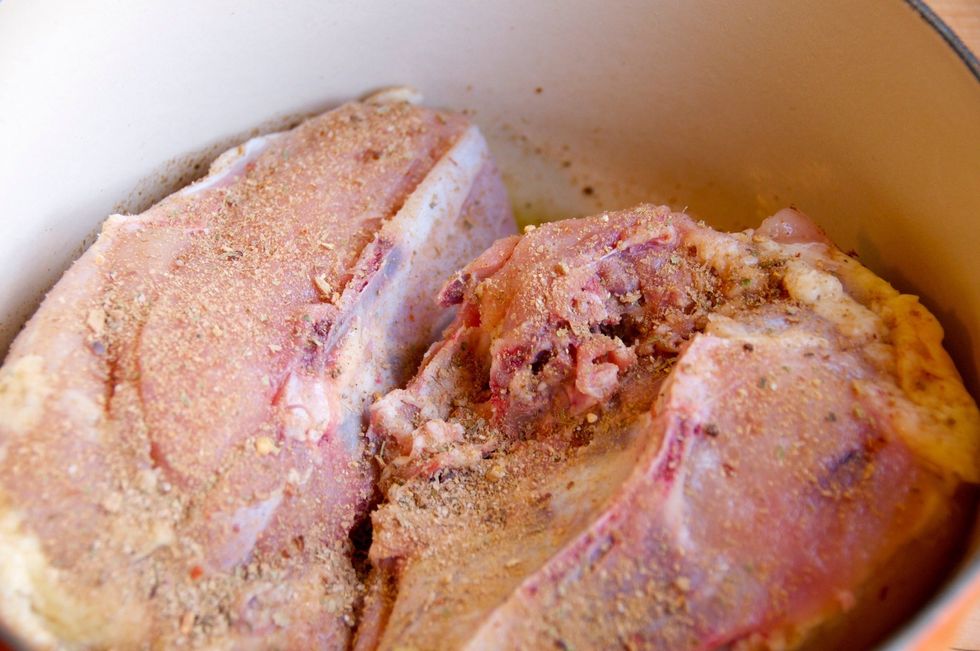 Grab a cast iron dutch oven if you have one, otherwise use a pot large enough to hold all the ingredients. Place over high heat, add the oil then brown the chicken on both sides.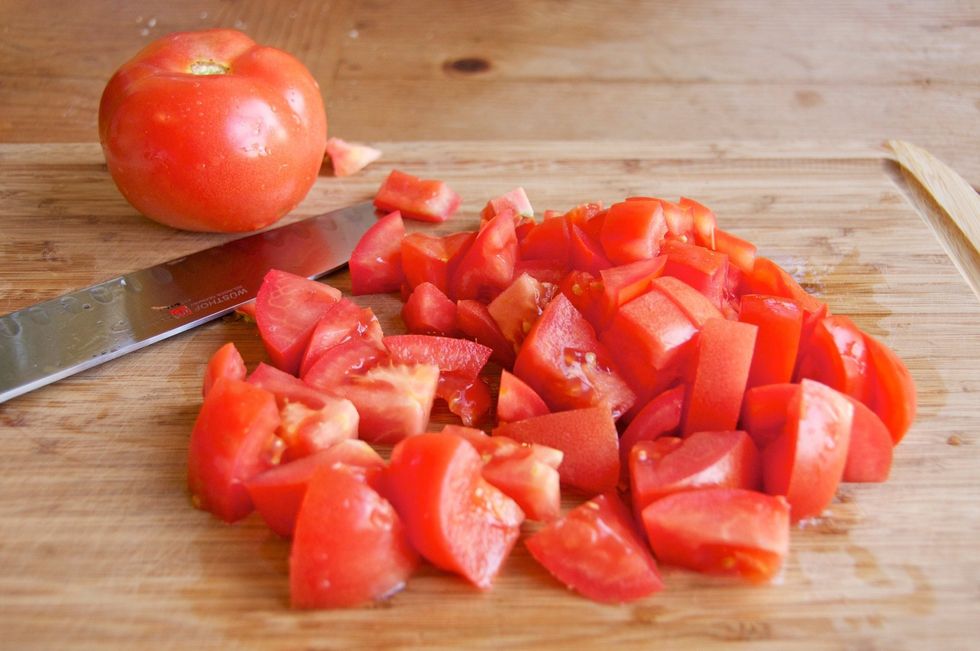 While the chicken is browning you can chop the tomatoes. WASH THEM FIRST! Don't worry about making them all uniform and pretty, a rough chop will do - they will cook down to make a sauce.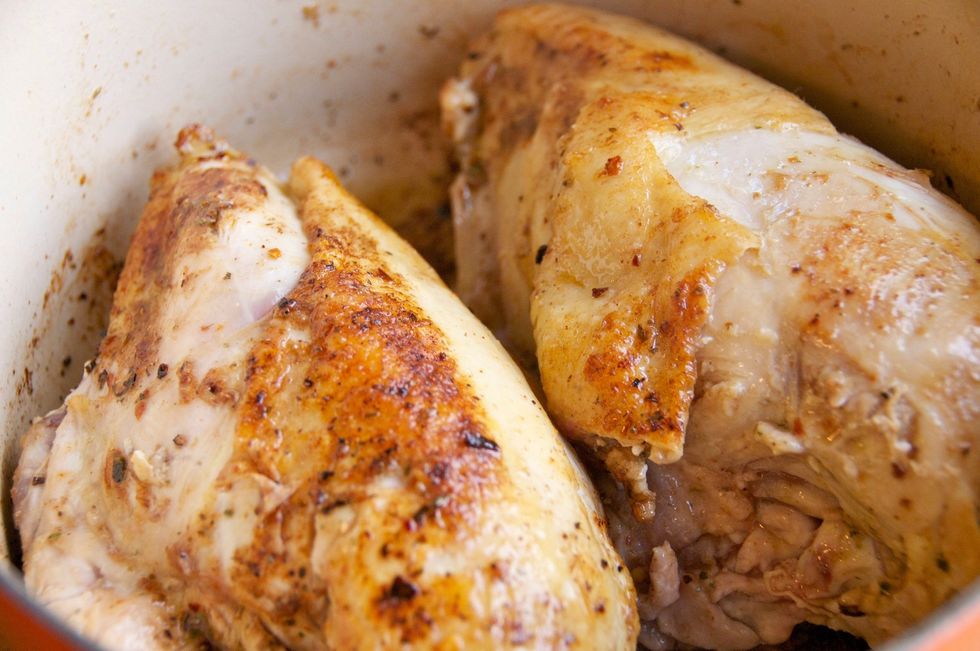 You can brown it a bit more if you like but this was after 6 minutes over high heat. All the little bits burning on the bottom of the pan will add a lot of flavor so don't worry cooking on high heat!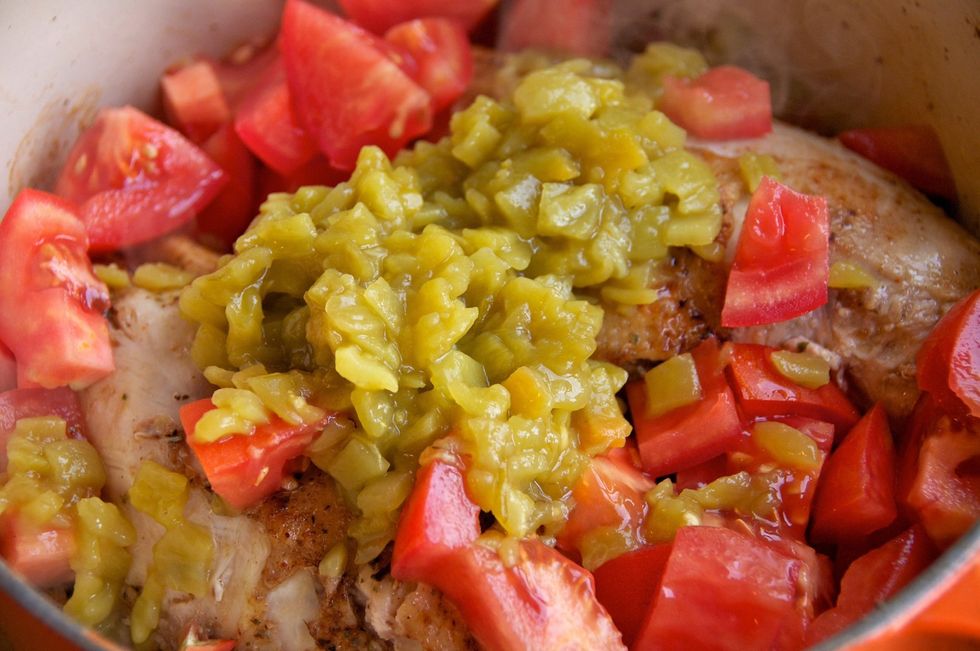 Add the tomatoes and the green chile. Keep the burner on medium to high heat so the tomatoes caramelize a bit while breaking down into a sauce. Cook for 10 minutes or so then reduce heat to simmer.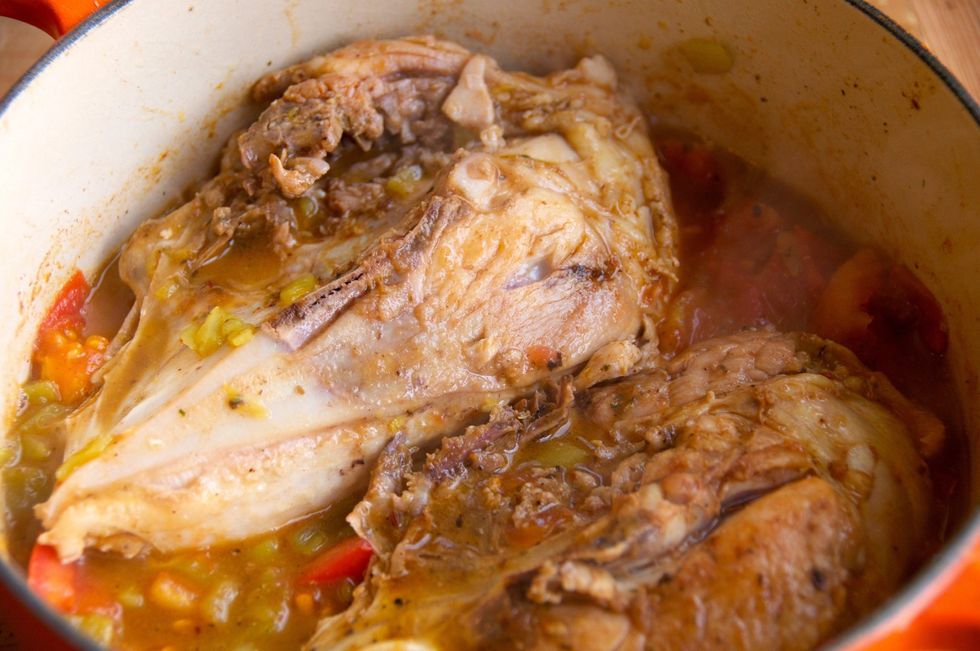 This is after 10 minutes of cooking right before I lowered the heat and put the lid on. Cook covered for another 30 minutes over low heat.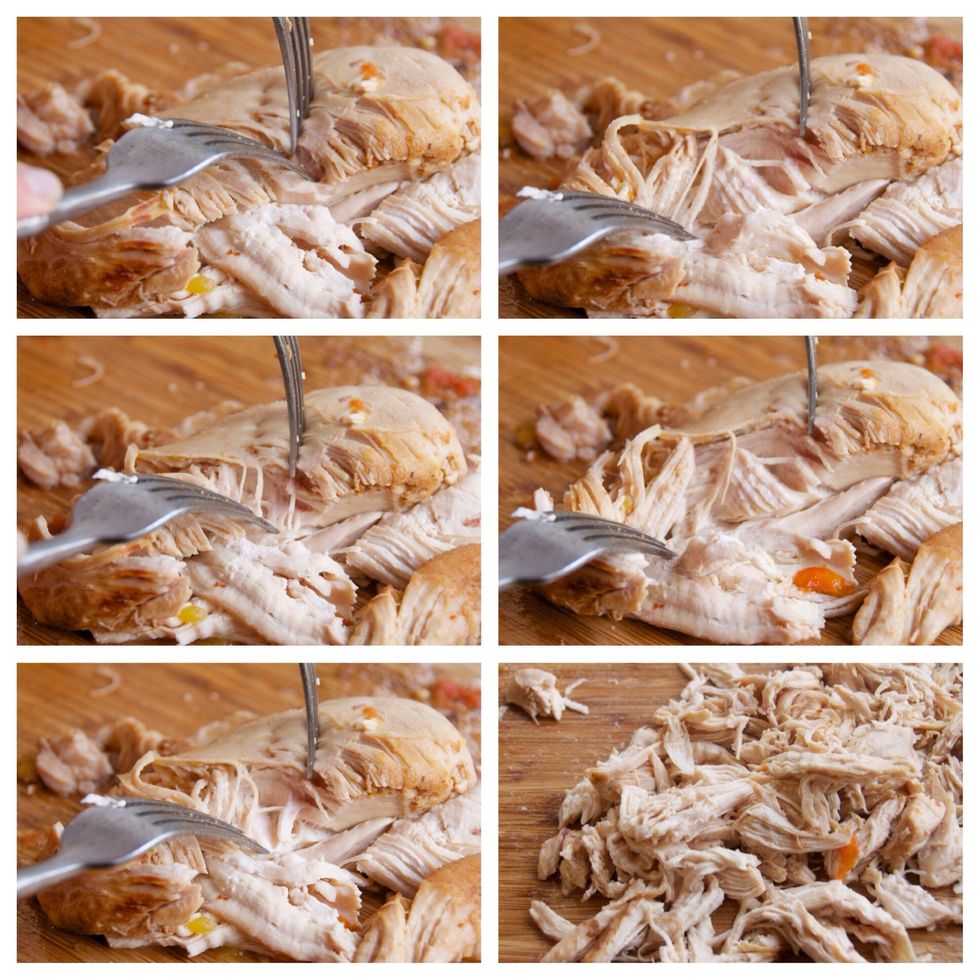 Remove the chicken from the pot (keep the sauce) and place on cutting board. Discard skin and bones. Take 2 forks and gently pull/shred the chicken apart. Do your best to remove any bits bones.
Add the shredded chicken back to the dutch oven and taste for seasoning. If you want you can add a pinch or two more of the seasongs. Let it simmer over low heat until you serve it up. Enjoy...
3.25tsp Mexican in a Minute from World Seasonings
2.0 Bone-in chicken breast with skin
2.0 Large to tomatoes, diced (or 3 smaller ones)
1.5Tbsp Olive oil
1.0 Small can of roasted green chile peppers
World Seasonings
World Seasonings offers 9 amazing gluten free, kosher and all-natural seasoning blends that will make breakfast, lunch and dinner extraordinary.
San Diego, CA - everywhere