Using 2 Tablespoons of our Mexican in a Minute seasoning, season the meat on all sides, let it sit for 30 minutes, or over night. Get a cast iron skillet nice and hot so you can sear it on all sides.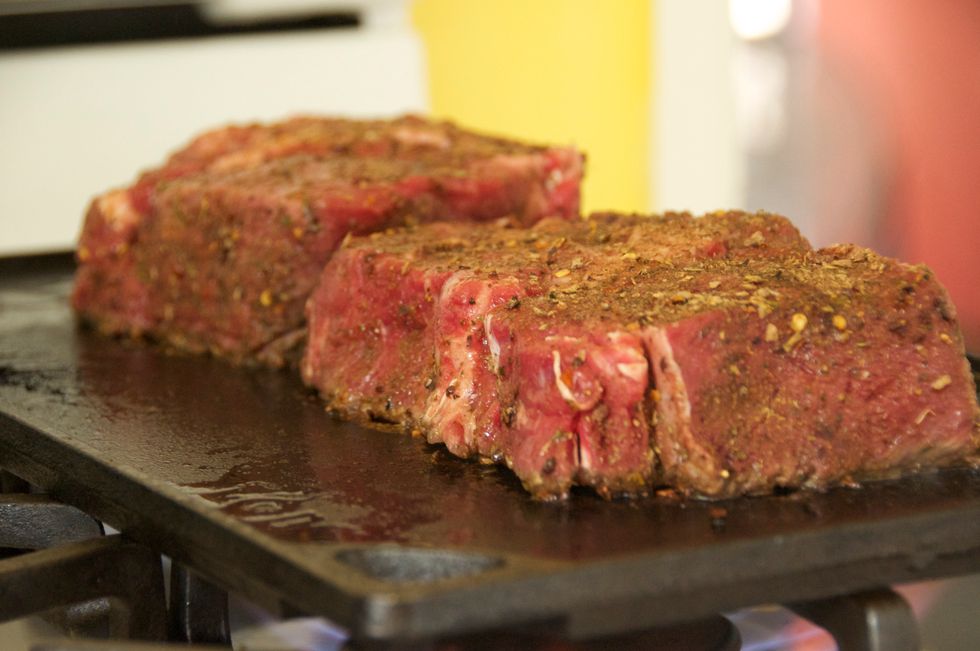 Make sure to give it a nice "crust" when searing it to help trap in the juice. Your pan needs to be really hot to achieve this. Don't be afraid to burn it a bit - it's only adding flavor!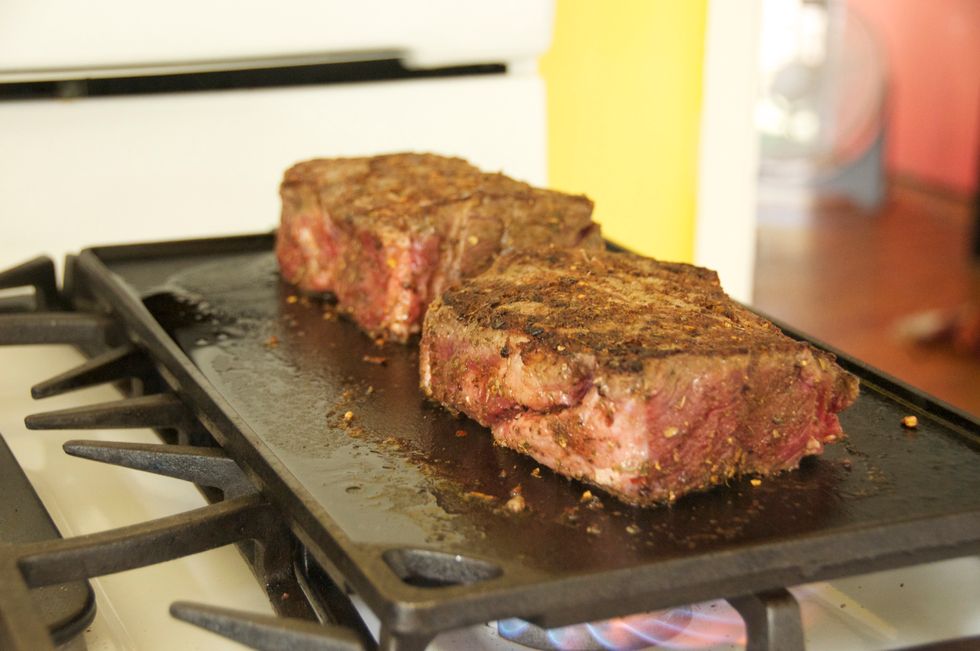 After searing the meat, place it along with the onions and stock in a large baking dish. You want to cover the meat 1/2 way with the stock so add a bit more if necessary.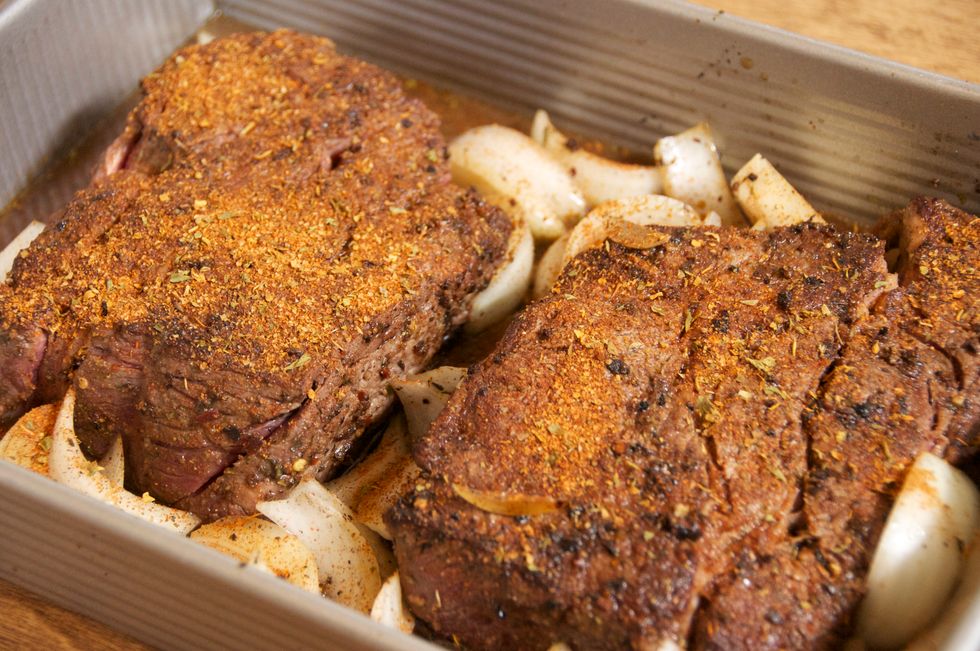 Sprinkle the last 2 tablespoons of Mexican in a Minute seasoning, then cover with foil and bake at 250 degrees for 2 hours.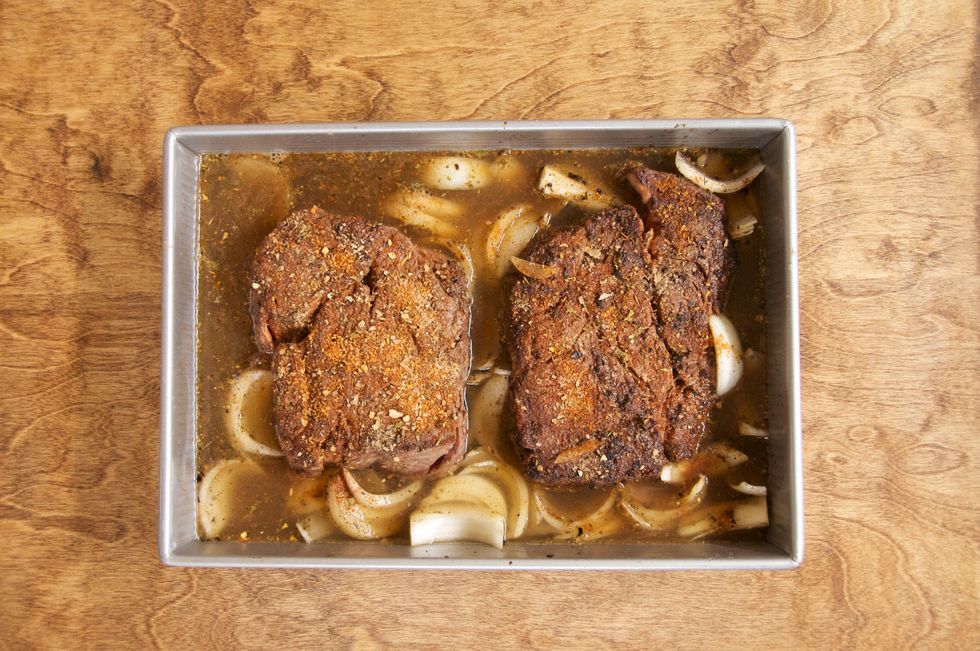 Allow the meat to cool enough so you don't burn your self. You can use your fingers, or take 2 forks, and gently pull the meat apart. (Save the juice to add some to the meat after shredding.)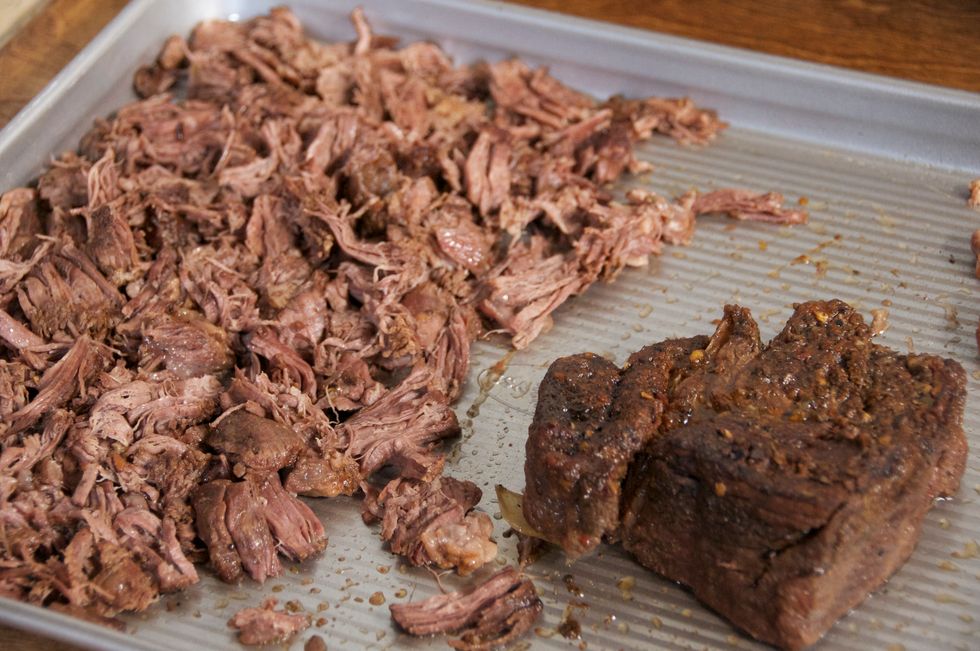 Thank you for taking the time to check out this guide. We are World Seasonings and we make 9 distinct seasoning blends that are amazing on anything you cook. If you'd like to try them, please...
...visit our website at www.worldseaonings.com. If you use the code "snapguide" when checking out, you will save 25% on your order. Or, buy 4 and get 1 free! How good does that sound?
3.0lb Beef Chuck
3.0 Onions, quartered
4.0c Beef Stock or Bone Broth
4.0Tbsp Mexican In a Minute Seasoning by World Seasonings
World Seasonings
World Seasonings offers 9 amazing gluten free, kosher and all-natural seasoning blends that will make breakfast, lunch and dinner extraordinary.
San Diego, CA - everywhere