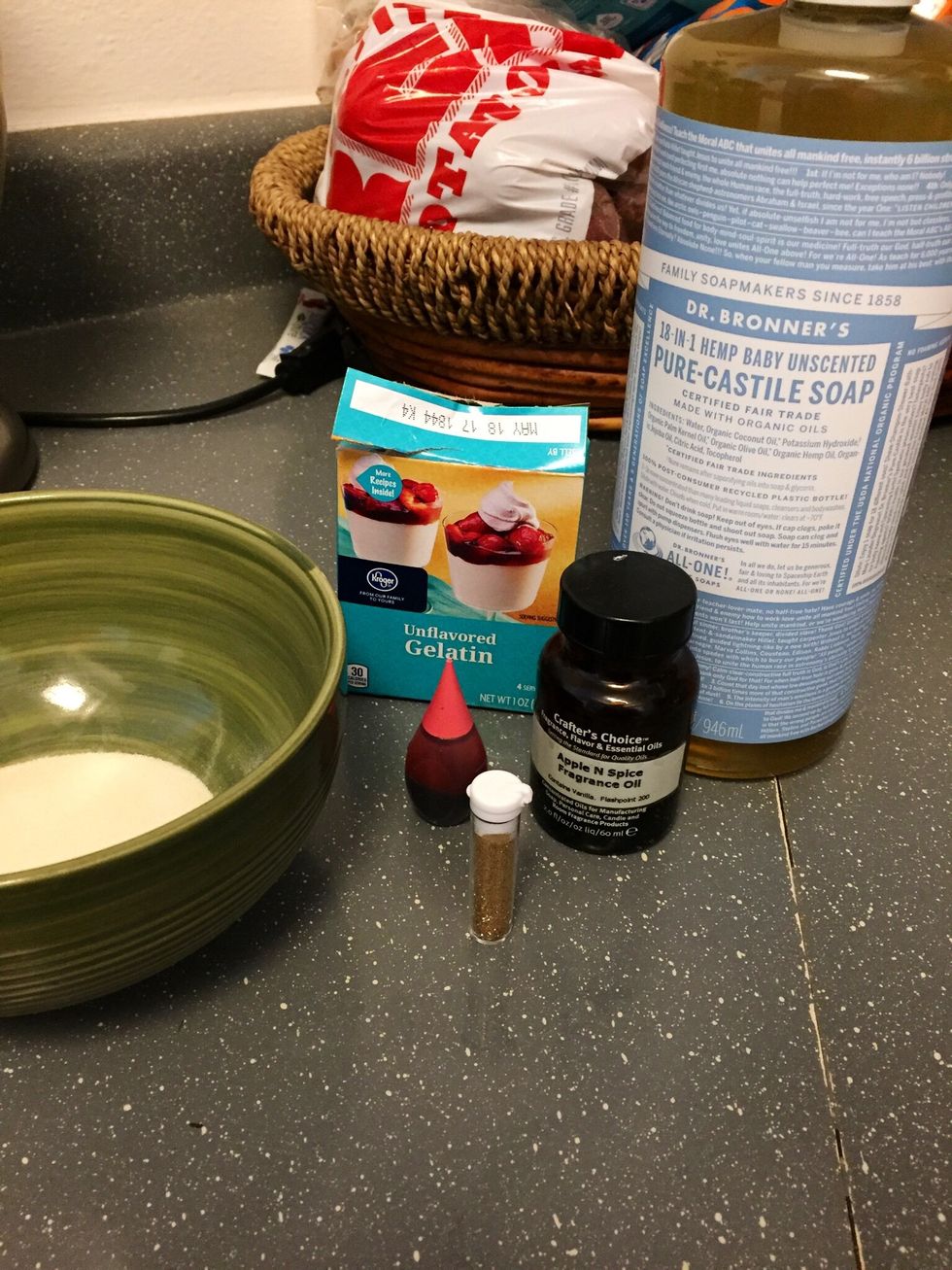 Gather all ingredients. I used red coloring and apple spice scent. I also used gold glitter to keep the fall trend.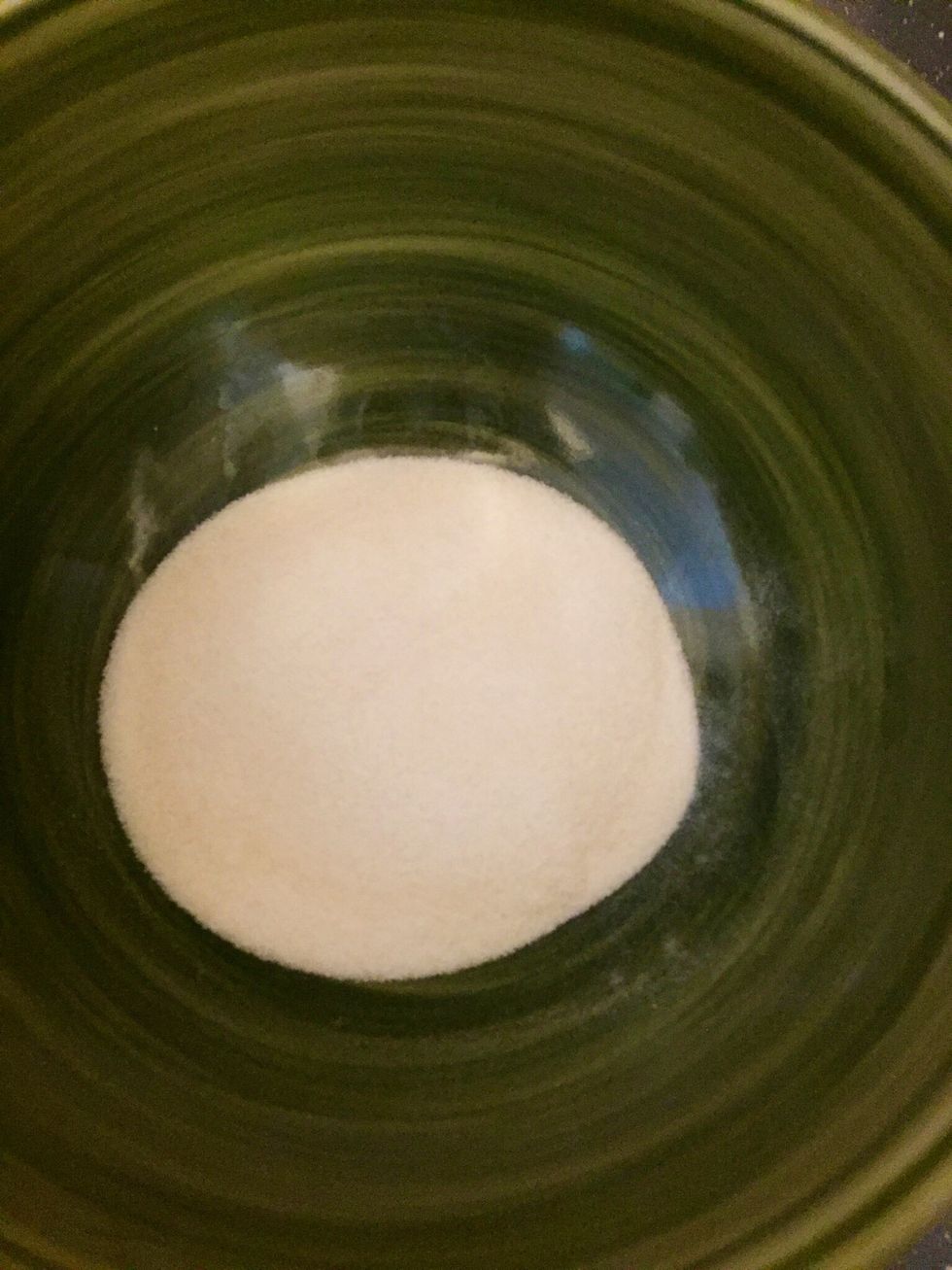 Pour packets of gelatin into a heat safe bowl. (Since you will pour the boiling water in).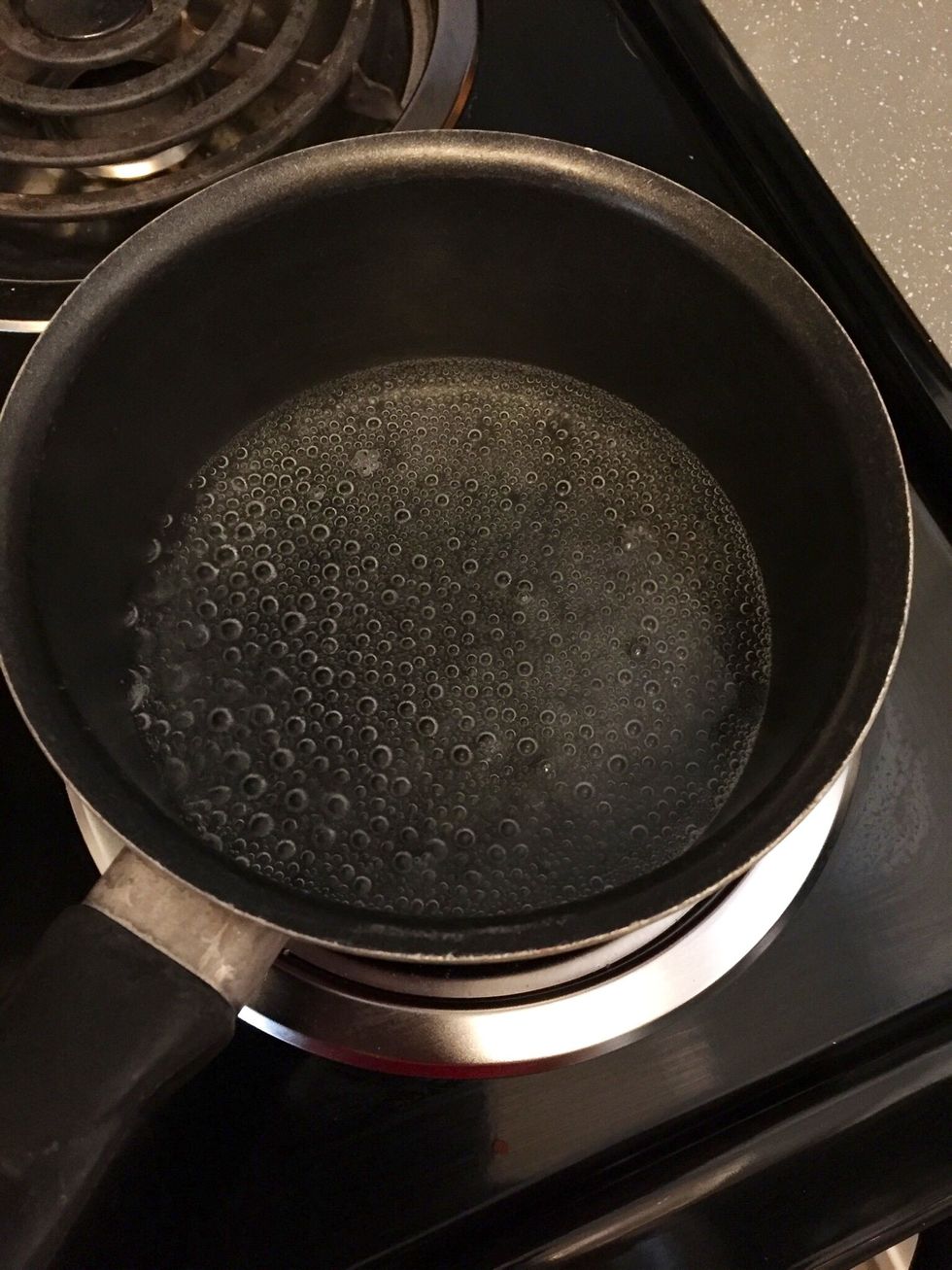 Start to boil the water. Once it's boiling add to gelatin mixture and stir till gelatin is dissolved.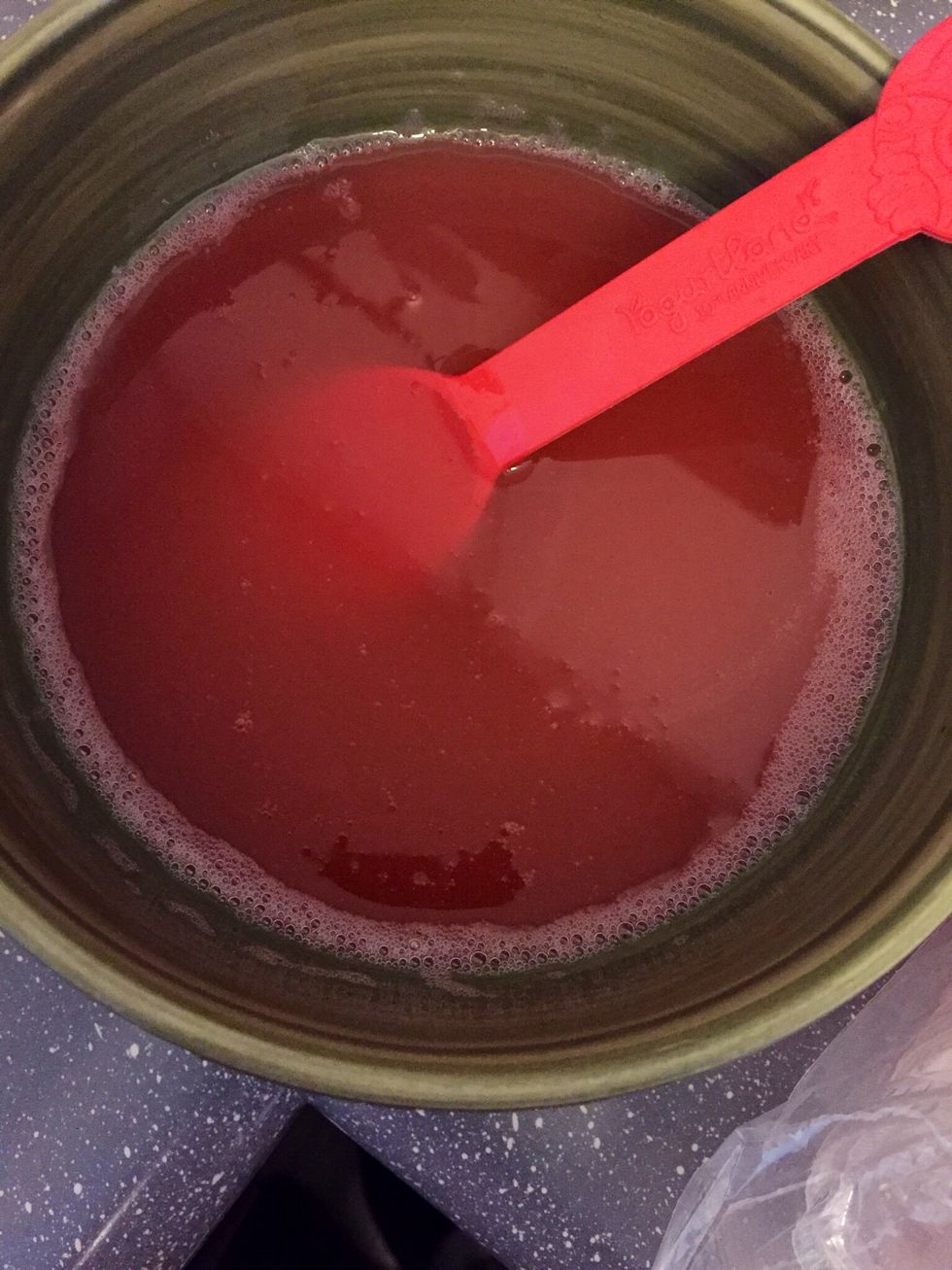 Then add the Castile soap, flavoring, oils, coloring, and glitter. Stir till well mixed. Do this while the mixture is still hot.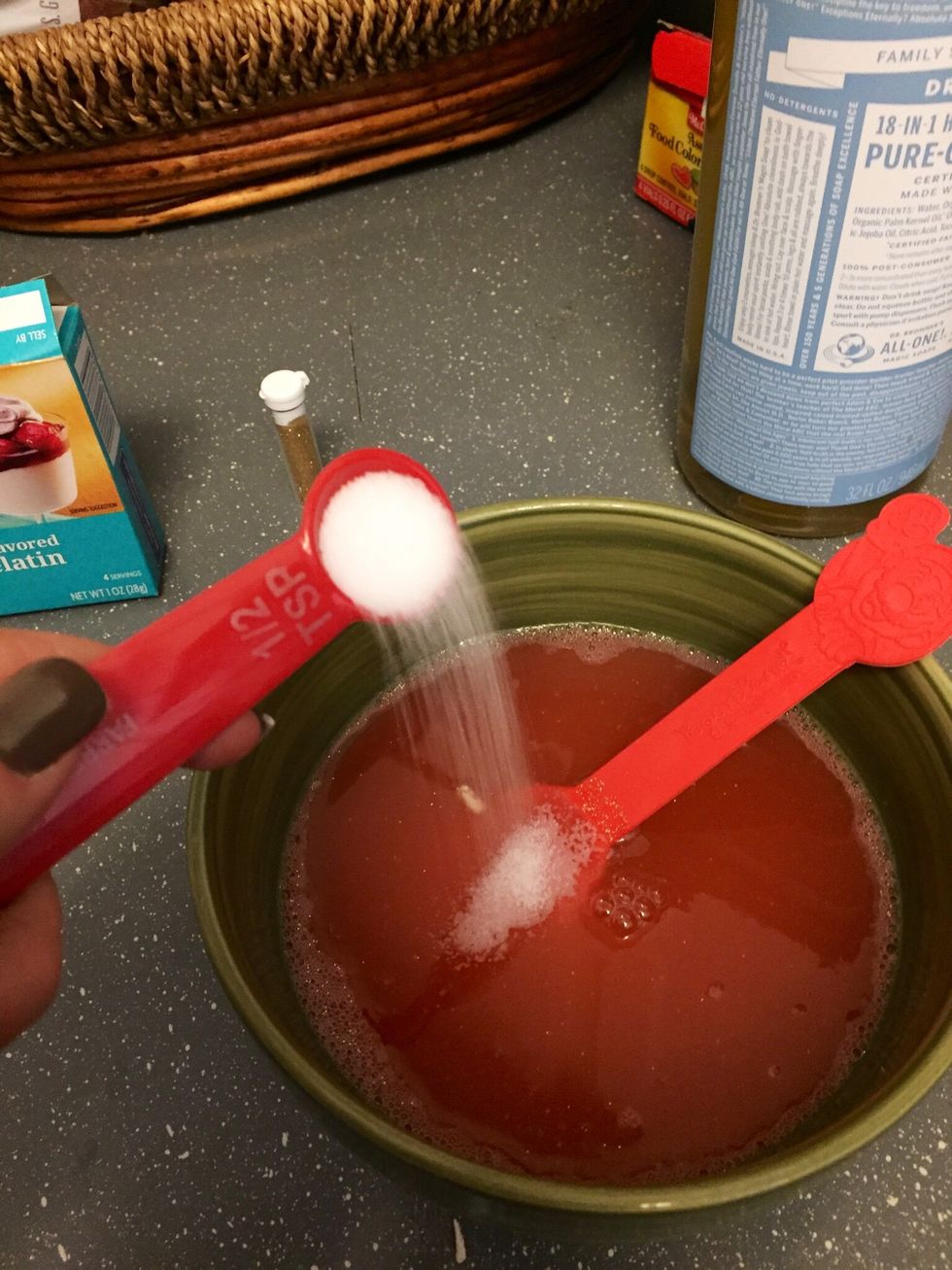 Add a Tsp of salt. Make sure the mixture is still warm. The salt will clump up but just stir till it dissolves. ( I couldn't find my Tsp spoon, so I just added two 1/2 tsp ;) )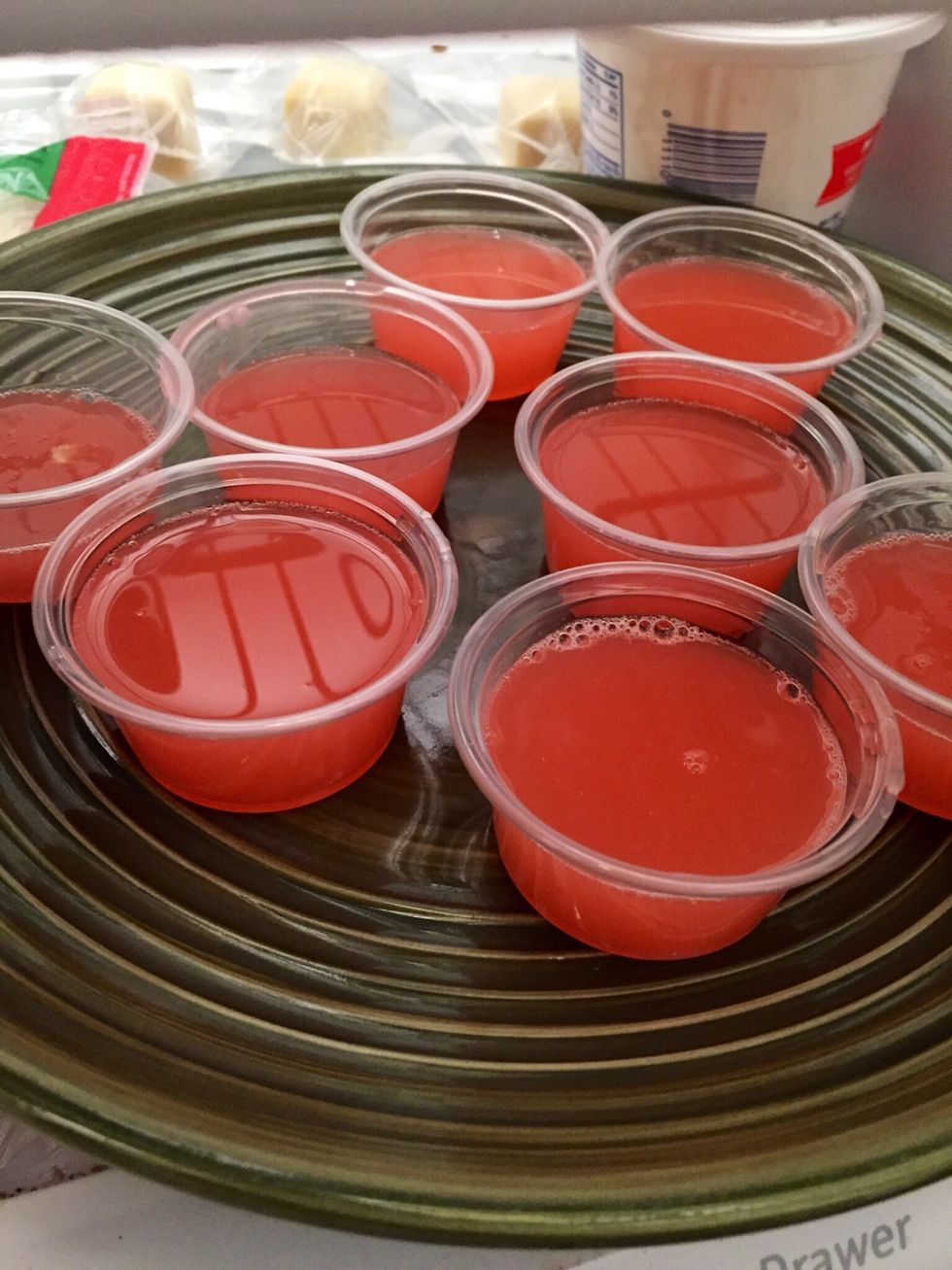 Pour into molds or jars. I used small plastic ones so I could make gifts. They also come with lids. (You can find these at your local store in the tuber-wear isle. )
Place in fridge for 1 hour , uncovered to harden. Once done, hop in the shower and try it out. :) leave comments and pictures on how yours turned out.
2 packets of unflavored gelatin
1/2c Castile Soap
3/4c Boiling water
20.0 Drops of essential oils or scents
1.0tsp Salt
Small jars
2.0pch Glitter (optional)