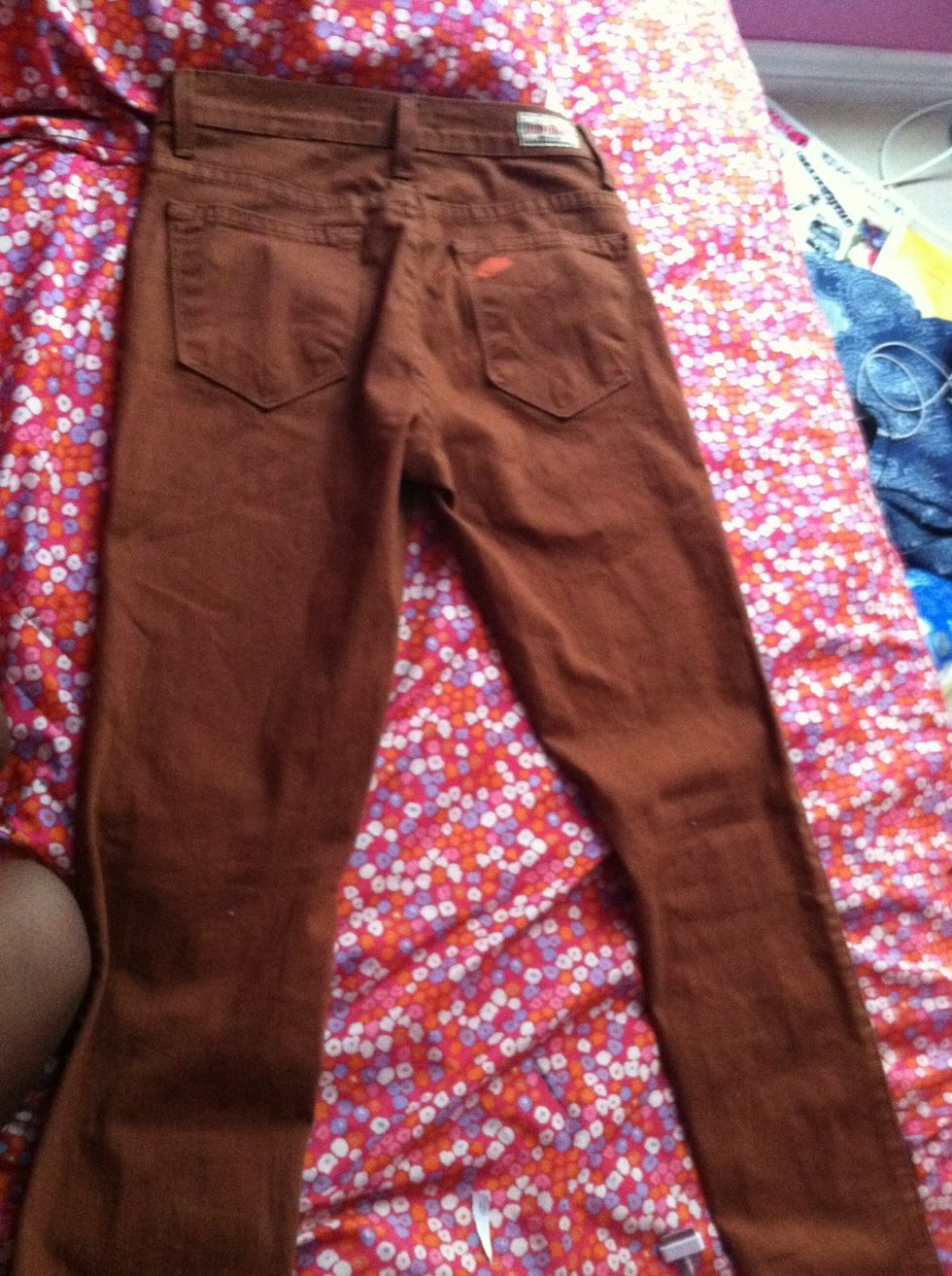 Lay jeans as flat as possible with back pockets facing up.
To ensure your shorts turn out even, you can use the sharpie to draw lines guiding you where to cut. Completely optional.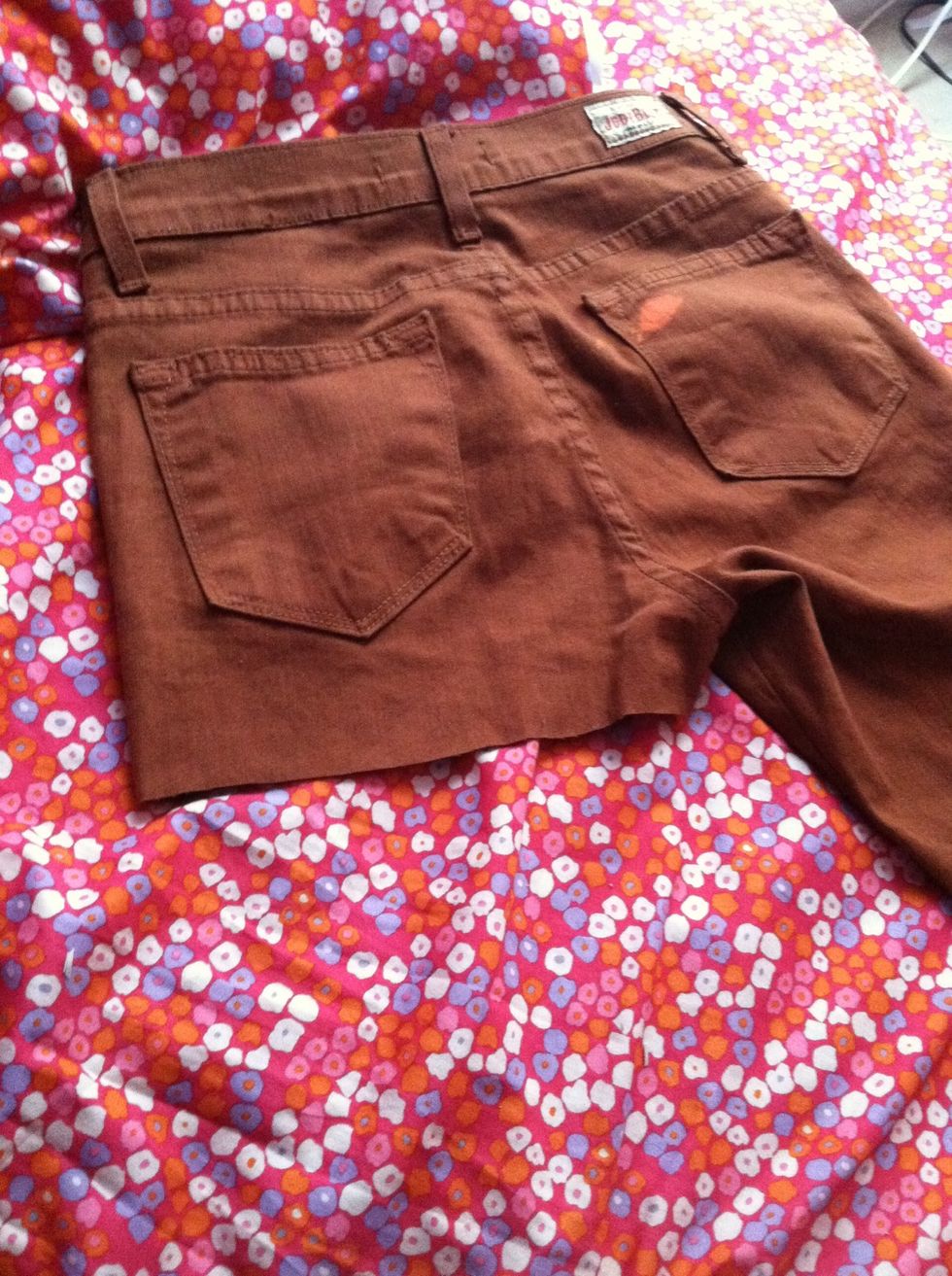 Cut straight across! Try not the pause or go too fast. That can result in jagged edges.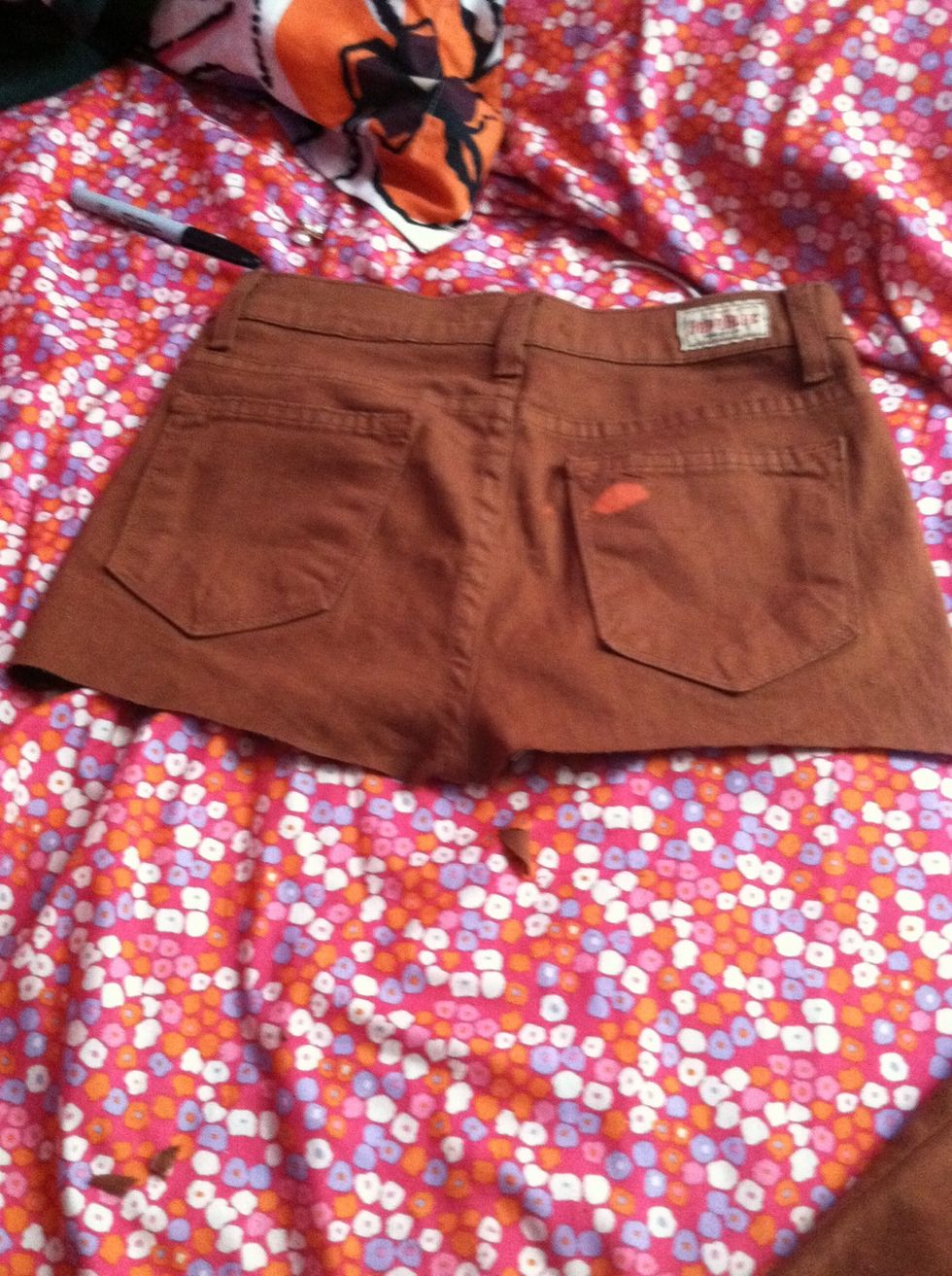 Repeat procedure and voìla!💕💋
💕🌸🌺FOLLOW THE INSTA @autymnthebum AND COMMENT QUESTIONS OK💕🌸🌺✌️😊
Jeans
Scissors
Sharpie (optional)