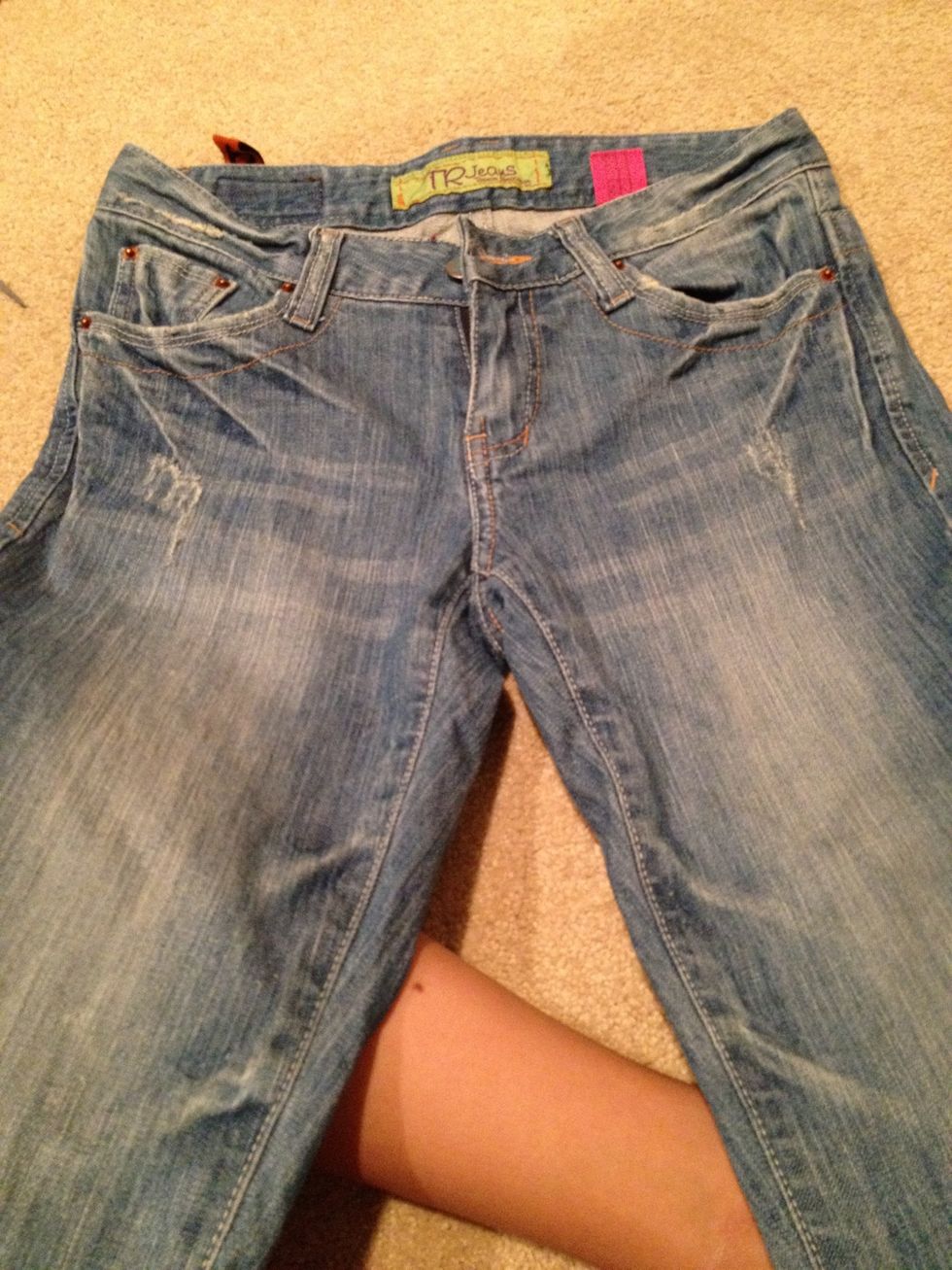 Get your pants and smooth them out just so they're flat.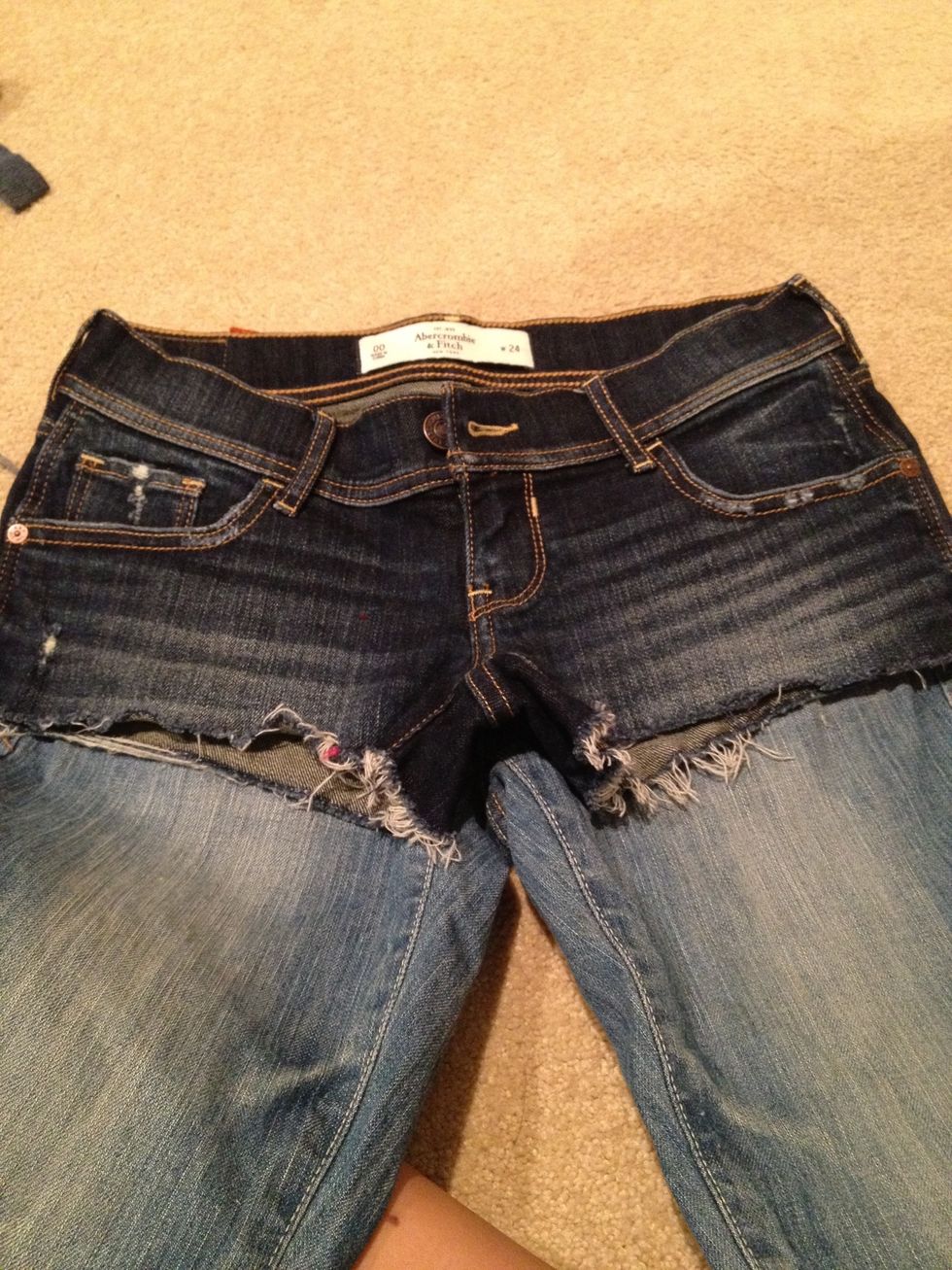 This is optional but if you want, you can use some shorts as a guideline. Make sure you line up the crotch and not waist.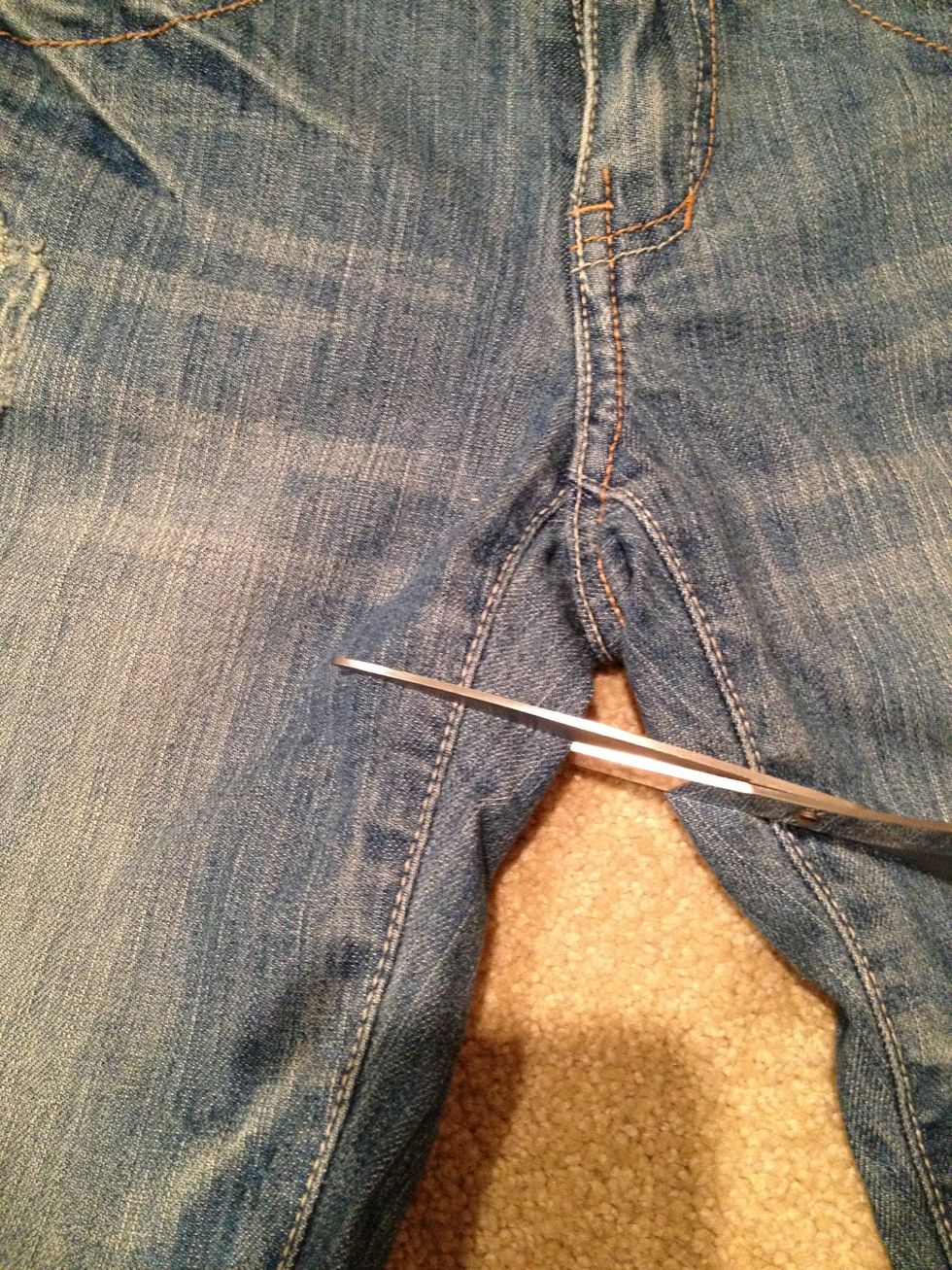 Start cutting!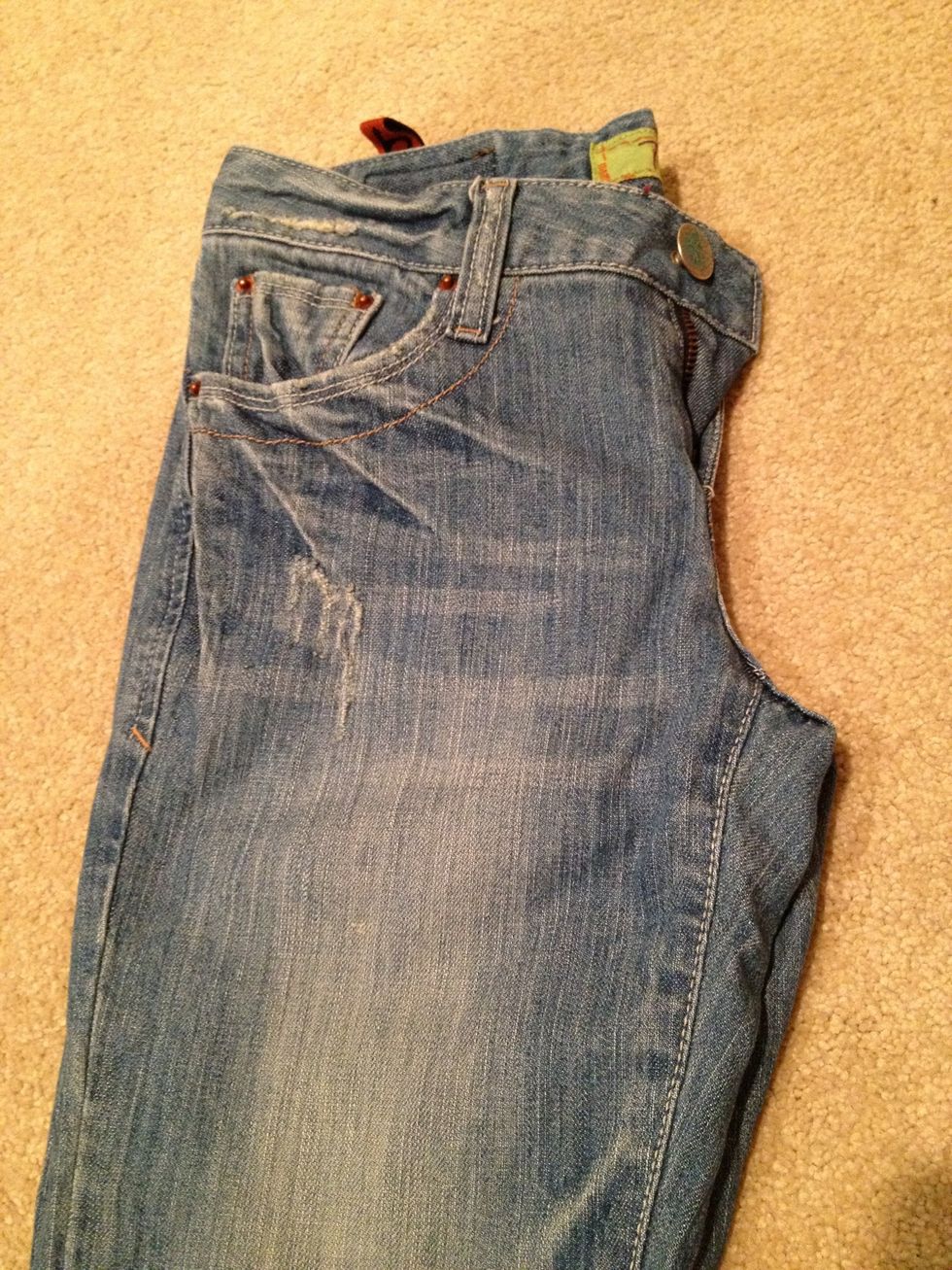 If your pants aren't flat enough, fold them in half and try cutting them.
It should look like something like this.
Most jeans will fray by themselves as you wear them but if you want, you can toss them in the machine:)
Scissors
Long pants
Short pants(optional)